Nobu Kuala Lumpur Continues to Hit the Right Notes
Founded in 1994 by Japanese chef Nobuyuki Matsuhisa and American actor Robert De Niro, who had frequented Matsuhisa's small restaurant in Los Angeles and subsequently persuaded the chef – after several attempts – to set up a new restaurant in New York City, the acclaimed chain of Nobu Restaurants now spans five continents, the fusion of Japanese cuisine and Peruvian ingredients having propelled the chain to global fame.
Matsuhisa, a Japanese sushi chef, lived and worked in Peru when he was young and found that many of the ingredients he required for his recipes were not available in Peru – except for fresh fish. So he got creative, and a new style of Japanese-Peruvian cuisine was born. Things didn't go well for the young chef early on, though, with one enterprise failing at the hands of a difficult partnership and the next venture going up in smoke – literally – as the restaurant fell victim to a fire that burned it to the ground.
Matsuhisa persevered, however, next moving to the US to further refine his craft, and it was there that things really began to turn around, and in time, Nobu was born. The Japanese chef's tenacity ultimately became Kuala Lumpur's good fortune as the Malaysian capital opened Southeast Asia's first Nobu restaurant in May 2015. (In the same period, Nobu also launched its first hotel in Asia, which is located in Manila.)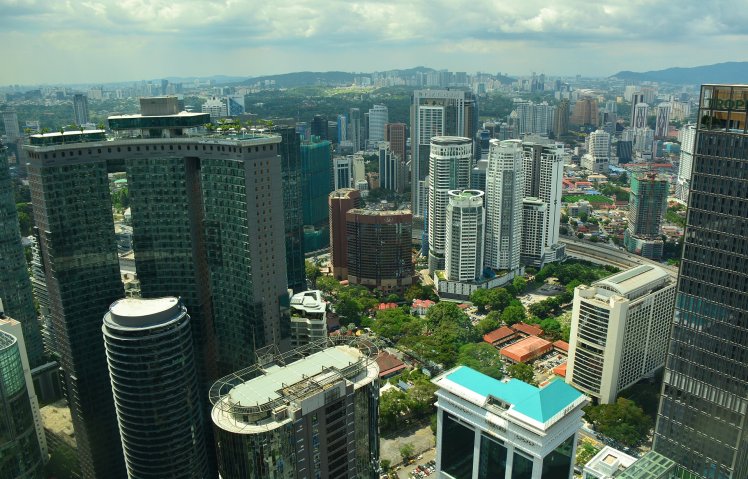 I was fortunate enough to attend that lavish grand opening event, graced by Matsuhisa and De Niro, who were guests of honour. On the 56th floor of Petronas Tower 3, and fitted with an abundance of warm-toned wood and a minimalist design ethos, Nobu Kuala Lumpur was nothing like the city had seen before. Since then, I've enjoyed a few meals at Nobu, though its premium location – a lofty perch in the city centre – and price tags to match usually mean it's a special treat, rather than a common meal.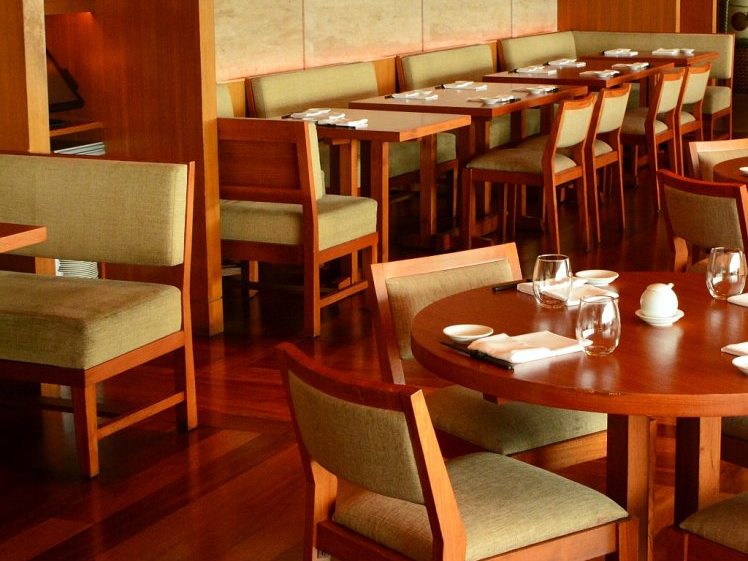 That infrequency is a shame, because the food at Nobu KL is as great as the views, and it's always an enjoyable meal there. We recently visited the restaurant once again to sample some selections from the new menu (and a few classics, too) and chat with Ipoh-born Executive Chef Philip Leong, who returned to his home country to open Nobu KL after amassing a wealth of culinary experience in his nine years at Nobu Berkeley, one of the chain's three London-area restaurants.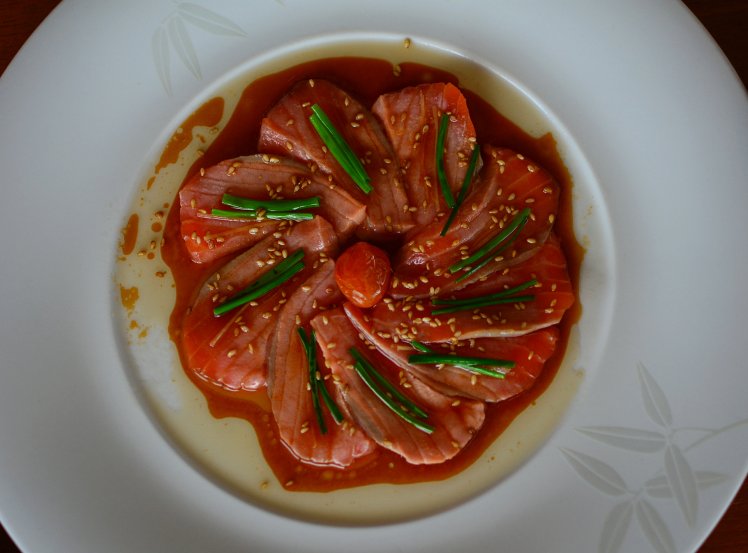 Based on the quality, presentation, and flavours of the dishes we sampled, it's clear that Chef Philip and his superb team haven't lost a step in the years since Nobu KL made its debut. In fact, if anything, it's only gotten better with time.
After a simple and enjoyable starter of warm edamame pods (RM10), we moved on to the Padron Peppers with Yuzu Miso (RM28), a terrific introduction to Japanese-Peruvian fusion that blended the peppers beautifully with shimeji mushrooms, all brought together with the flavours of the miso and topped with sesame seeds.
Next up was a trio of choices of fresh fish, with Nobu panache. The Yellowtail (Hamachi) Sashimi with Jalapeño (RM78) and Salmon 'New Style' Sashimi, served almost carpaccio-style, just set our palates alight with their freshness and flavours, and we eagerly devoured every morsel on the plates! A more traditionally plated Chutoro with Wasabi Salsa (RM160) also met with our approval, the medium fatty tuna sashimi working very nicely with the salsa and coriander leaf. This is a considerable step up from the more common Maguro sashimi, as Chutoro is taken from the part of the fish where the belly meets the side, and offers a bit more fattiness, but not as much as the Otoro. It's a beautifully balanced cut.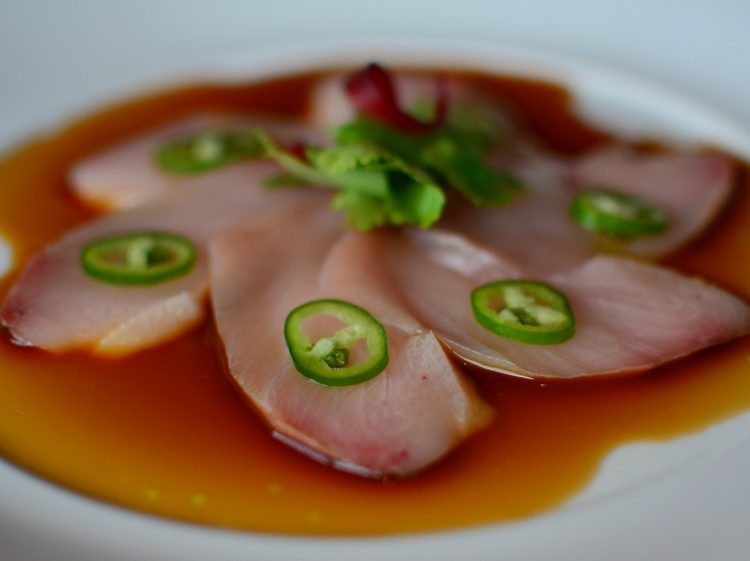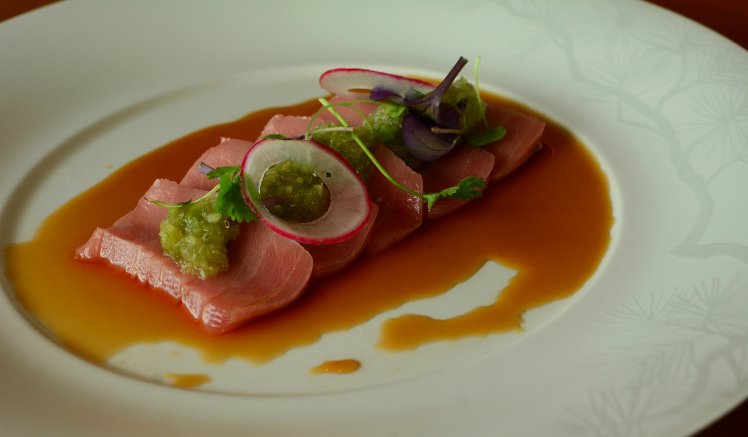 Next up was a Nobu classic, their Baby Spinach Salad with Scallops in Dry Miso (RM95). Sounds fairly basic, and maybe it is, but we absolutely loved this dish. The large, firm scallops were sublime, offering just the right textural mouthfeel to complement the tender leaves of baby spinach.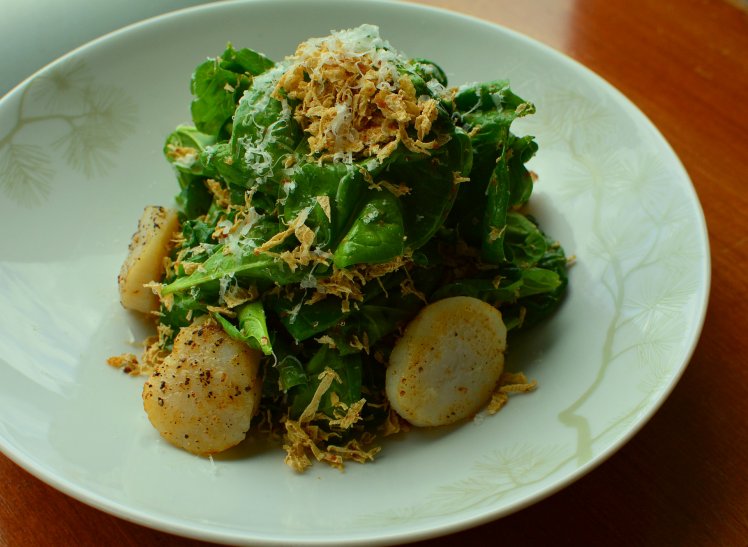 This concluded the cold dishes portion of our meal, and frankly, had we left then and there, it would have been a fantastic meal. But Chef Philip wasn't done impressing us, for we then moved to the hot dishes, starting with the Baby Tiger Shrimp Tempura (RM72). Now, as we went from baby spinach to baby shrimp, I began feeling a bit guilty for devouring all these little juveniles – the poor spinach leaves never got to grow up! – but whatever the naming convention, this was some delectable cuisine. For the tempura shrimp dish, the fresh tiger shrimp are delicately battered and fried, then tossed in a creamy, spicy sauce that just rocked our palates, served beautifully on a bed of greens. This one is just bursting with flavours and comes highly recommended.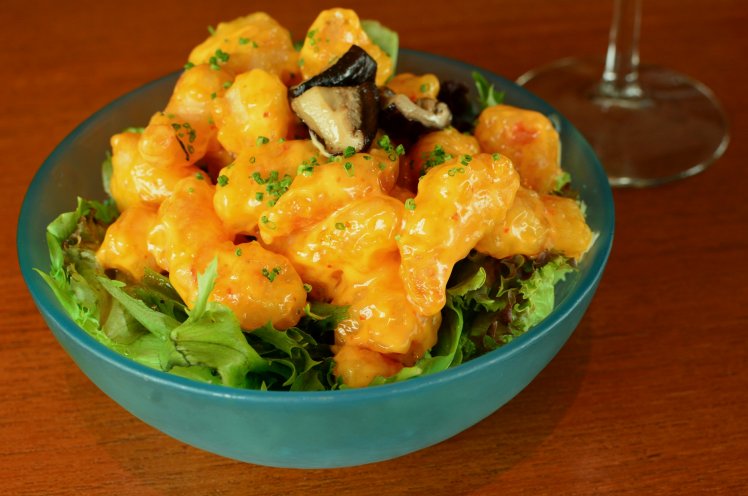 No visit to Nobu is truly complete without the signature dish of Chef Nobuyuki himself, the Black Cod with Miso (RM150). The less said about this masterpiece, the better, perhaps, as it must be savoured to truly appreciate the marriage of delicate flavours and textures. Suffice it to say that it's the chef's calling card for a reason. This particular one wasn't the best rendition of the famed dish I've ever had at Nobu – obviously every fish is unique and will yield slightly different results – but it was still delicious and this is always an easy dish to recommend when dining here.
The beef dish we had was the Dry-Aged Prime Ribeye with Anticucho Sauce (RM155), and it was exquisite. Another classic dish at Nobu, this really brings Peruvian flavours to the fore, the rich, piquant sauce serving as a tantalising foil to the tender slices of prime beef, taking cues from the Peruvian staple anticuchos, meat dishes traditionally seasoned with cumin, garlic, vinegar, and the mild red aji panca chili pepper.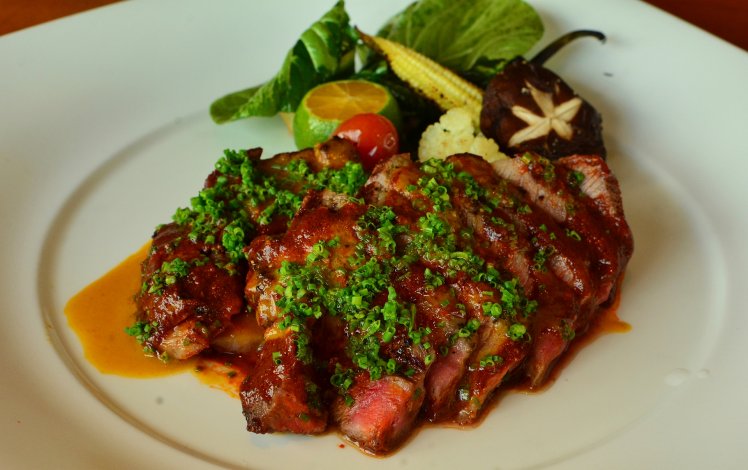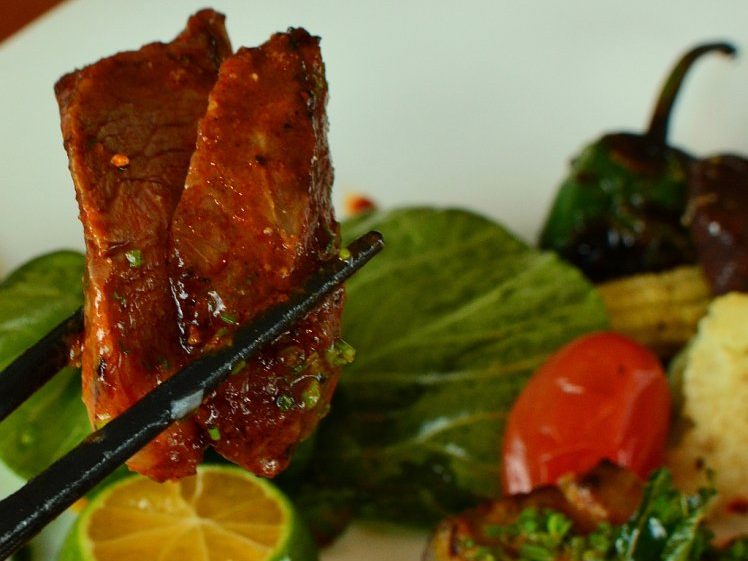 All in all, another wonderful dining experience at Nobu Kuala Lumpur. It's good to see that they're not resting on their laurels as they head into their fifth year in KL. The food here is as tasty as ever, and the creativity and innovation on which the Nobu brand was built continues to be on display.
Special thanks to Chef Philip and the Nobu KL team for having us.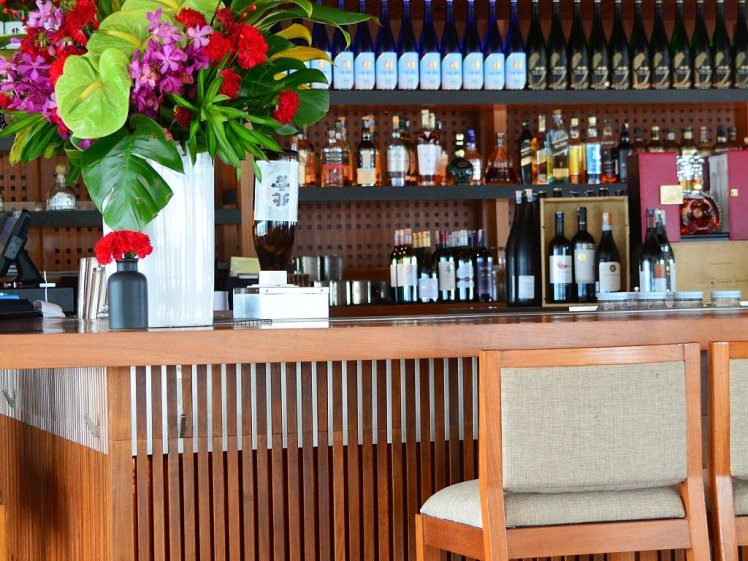 MARCH PROMOTION
Available during the month of March, seven Nobu chefs from around the world, including two from Nobu Kuala Lumpur (Executive Chef Philip Leong and Head Sushi Chef Chico Dator) have contributed to a seven-course omakase menu (RM600++ per person). This curated dining experience, called 'The World of Nobu', is being launched in conjunction with the release of a new cookbook from Chef Nobuyuki Matsuhisa by the same name. For inquiries or reservations, visit www.noburestaurants.com/kuala-lumpur or call +603.2164 5084.
Location and Details
Address: Menara 3 Petronas, Persiaran KLCC, Kuala Lumpur City Centre, 50088 Kuala Lumpur
Tel: +603-2164 5084
Find: Find the directory for Nobu KL here.