Old Pulteney Single Malt Scotch Whisky Introduces New Collection
Now available in Malaysia, the core range of Old Pulteney Single Malt Scotch Whisky has been revamped and refreshed. The range includes three new expressions, which join the classic 12-year-old malt. The new collection, which features a 15 year old, an 18 year old, and the unique Huddart expression (named after the street on which the distillery sits), signals an evolution for the brand, with newly refreshed packaging and a renewed focus on the rich heritage and tradition of the whisky known as the "maritime malt" owing to its seafaring character born of the distillery's windswept location on the rugged far northeastern coast of Scotland – 58.45° north, in fact, one of the northernmost distilleries to be found anywhere in Scotland.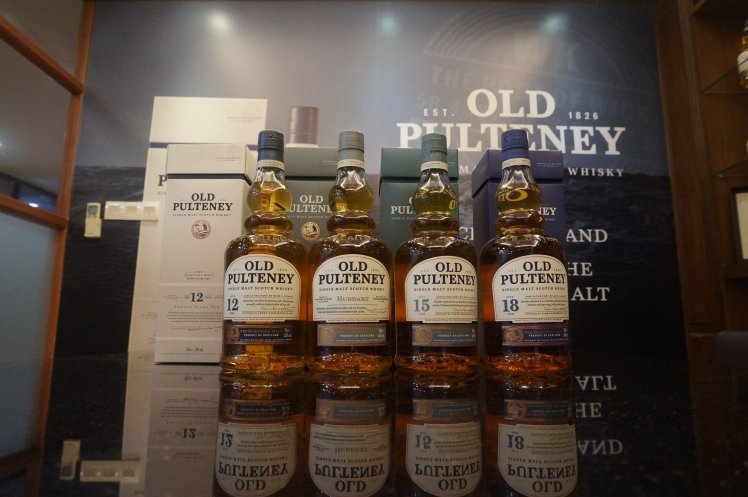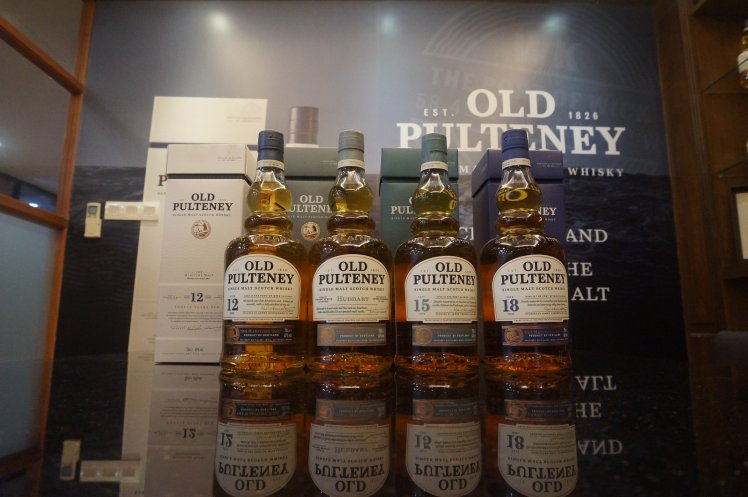 Old Pulteney's Distillery Manager, Malcolm Waring, was recently in Kuala Lumpur to share his considerable knowledge of Scotch whisky distilling and help kick off this new, revamped range of whiskies from the Caithness coastline of Scotland.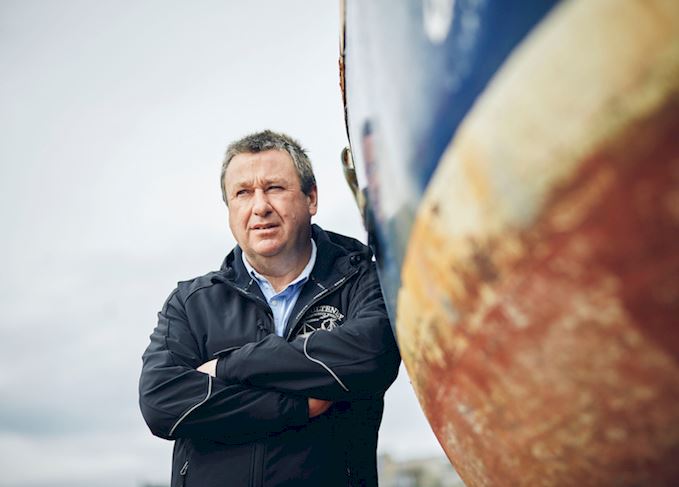 Tasting Notes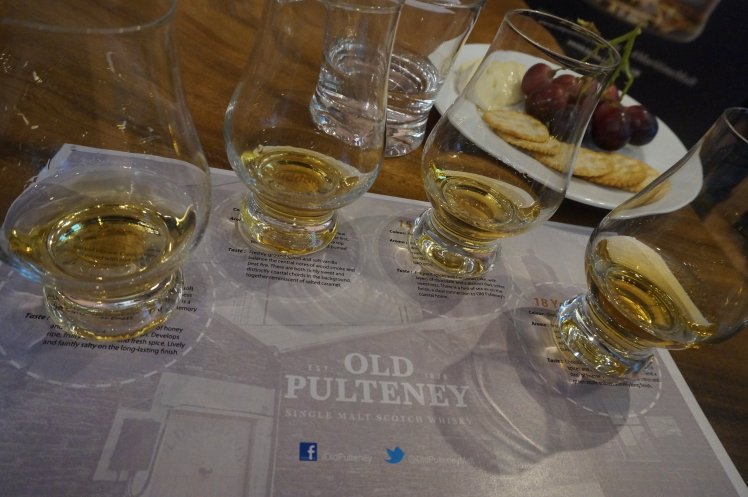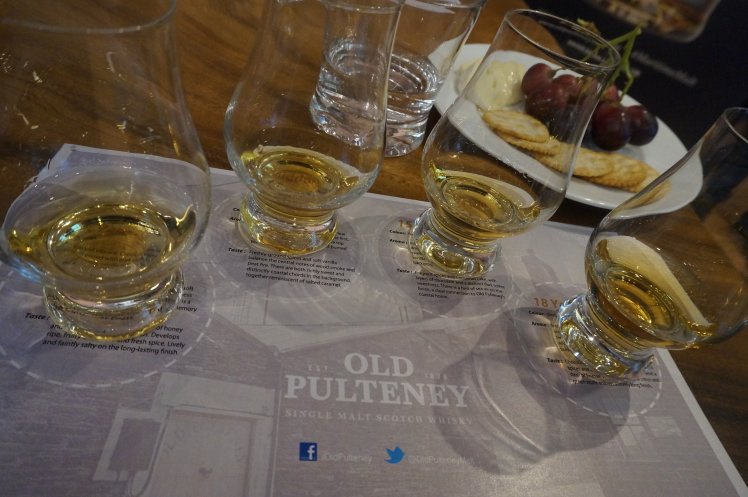 The 15 year old expression (46% ABV) is a well-balanced dram that despite its intensity of flavours, is nevertheless smooth and fragrant. There's a honeyed sweetness that's offset by notes of baking spices, all underscored by that subtle Old Pulteney salty sea air that runs through all of the whiskies from this venerable distillery, founded all the way back in 1826.
The new 18 year old (46% ABV), meanwhile, draws its plush character from deep within the American oak and Spanish ex-sherry casks in which it's been matured. Deeply rounded, with layers of chocolate and creamy vanilla tempered by floral notes and a heavy dose of Christmas cake appeal, this evocative whisky has slight hints of green apple and pineapple, along with a lovely long finish.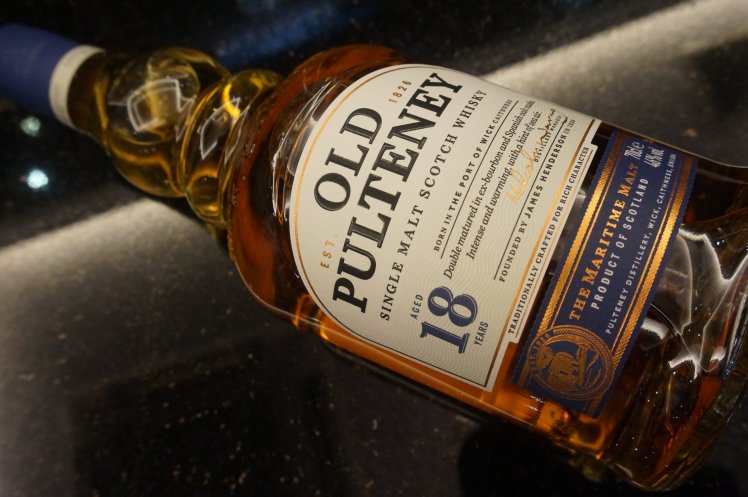 A real standout in the new collection is the Huddart (46% ABV), a no age-statement whisky that has been matured in casks which previously held rich, heavily peated whiskies, thus imparting a subtle, yet distinctive peat smoke influence to the characteristic salt-infused airiness of the Old Pulteney style. Ripe fruits, leather, and burnt toffee feature here, with the peat influence and salty coastal tones evoking a smoky, salted caramel.
The 12 year old (40% ABV) expression is the existing expression added to the new line-up, and it's a great place to start your sampling of Old Pulteney. With a rich oiliness and a hint of brine, the 12 embodies perfectly the entire ethos of this distillery. Matured in ex-bourbon casks, this dram marries the salty influence of the North Sea with the caramel and vanilla underpinnings of the American oak that ages the liquid. This is a delicious and very easy-to-drink single malt.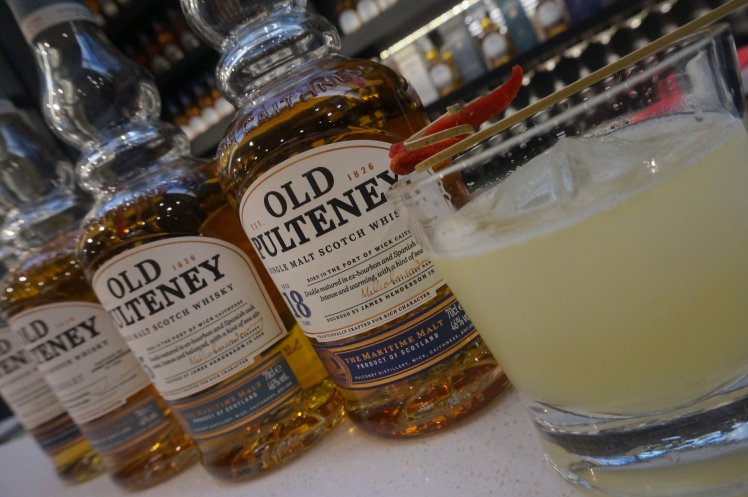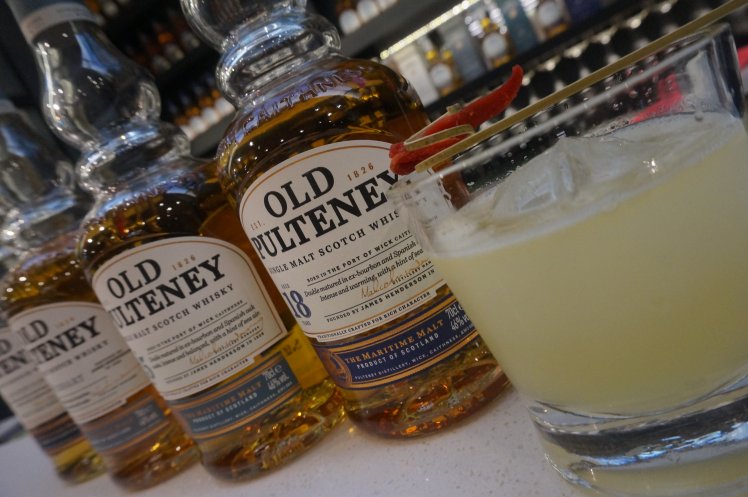 If you are a whisky lover and haven't tipped a glass of Old Pulteney lately, you owe it to yourself to savour some of what this fine distillery is turning out. With their strong history of traditional methods, uniquely shaped stills, and old-style warehouses which allow the whisky to slowly mature while exposed to the invigorating salty sea air of the far Scottish north, Old Pulteney is a single malt well worth seeking out.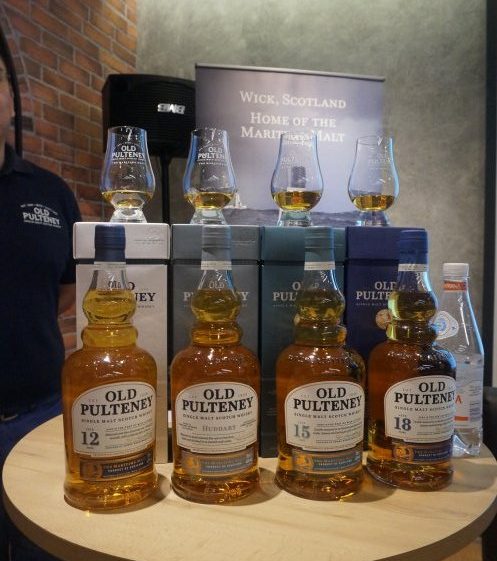 Whisky aficionados will be pleased to know that last year's successful WhiskyPLUS – Malaysia's premier whisky and spirits tasting event – is coming back for its 2019 edition, so mark your calendars for Saturday, June 15, and stay tuned for more information!