Nobu Adds Some Tableside Flair to Its Chef's Menu
What began as a business partnership in 1994 resulting in the original Japanese-Peruvian concept restaurant in New York City has, over the years since, expanded into a mini F&B and hospitality empire, spread across five continents. Nobu Restaurants and Hotels can be found in not just the expected jetsetting locales like New York, London, Tokyo, and Hong Kong, but truly globally, from Sao Paolo to Manila, from Las Vegas to Melbourne, and from Cape Town to right here in Kuala Lumpur, which back in 2014 became the first Nobu to open in Southeast Asia. Since then, Nobu Kuala Lumpur has delighted countless diners with their quality and innovation – not to mention the beautiful 56th-floor views of the city.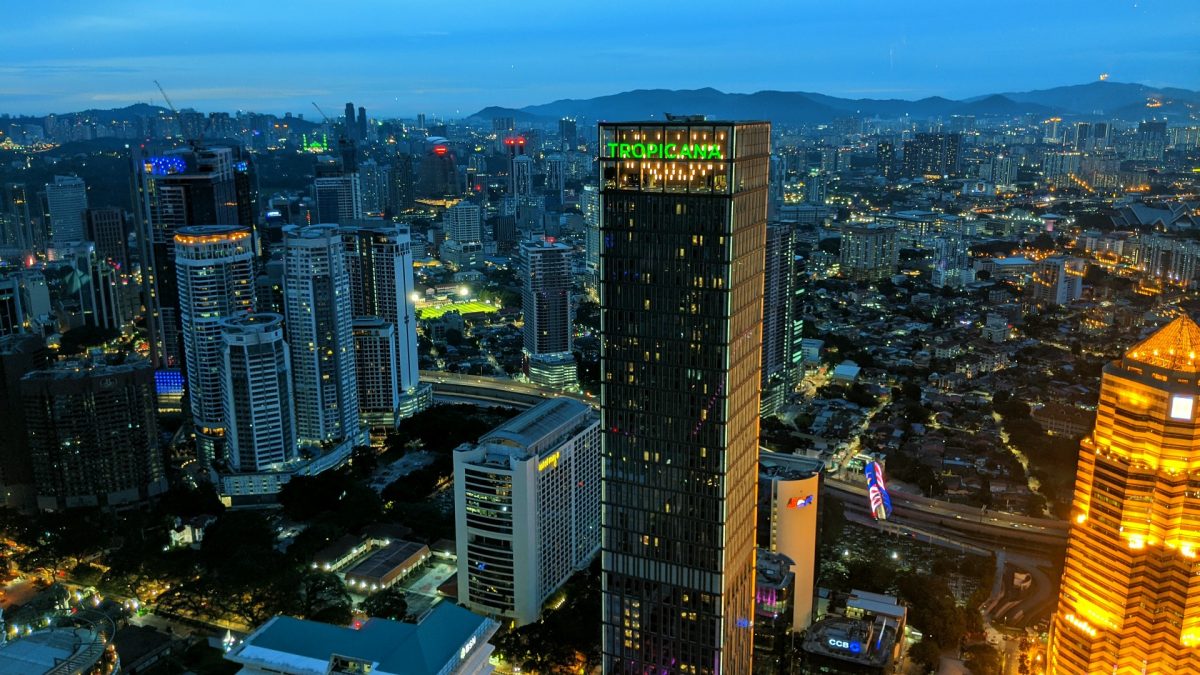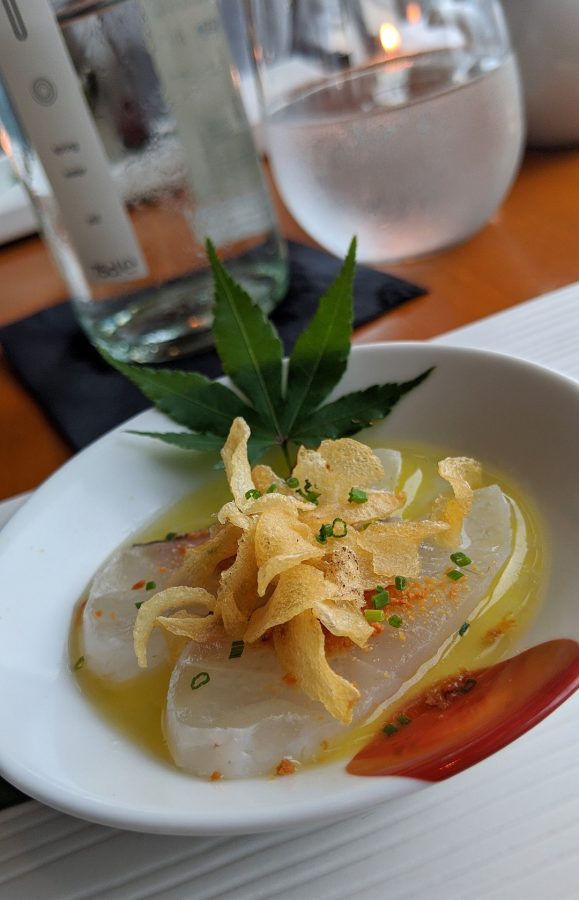 In many ways, a familiar restaurant can become quite comfortable. You know the layout, you know the menu, you know what to expect. It's routine, it's good, and it's predictable. But this is 2020, and everything has been shaken up. Some businesses have pushed back against the changes that have been forced on them; Nobu Kuala Lumpur, on the other hand, has tried to embrace the change and run with it. As you might expect, seating capacity is lower, tables are spaced further apart, the de rigueur temperature checks and contact tracing efforts are all in place. But beyond that, Nobu has made some changes of its own to underscore the new normal and bring a fresh dimension to dining here. With the newly launched Chef's Menu, boasting premium dishes and a pretty appealing price point, we were eager to see what remained familiar and what had been shaken up.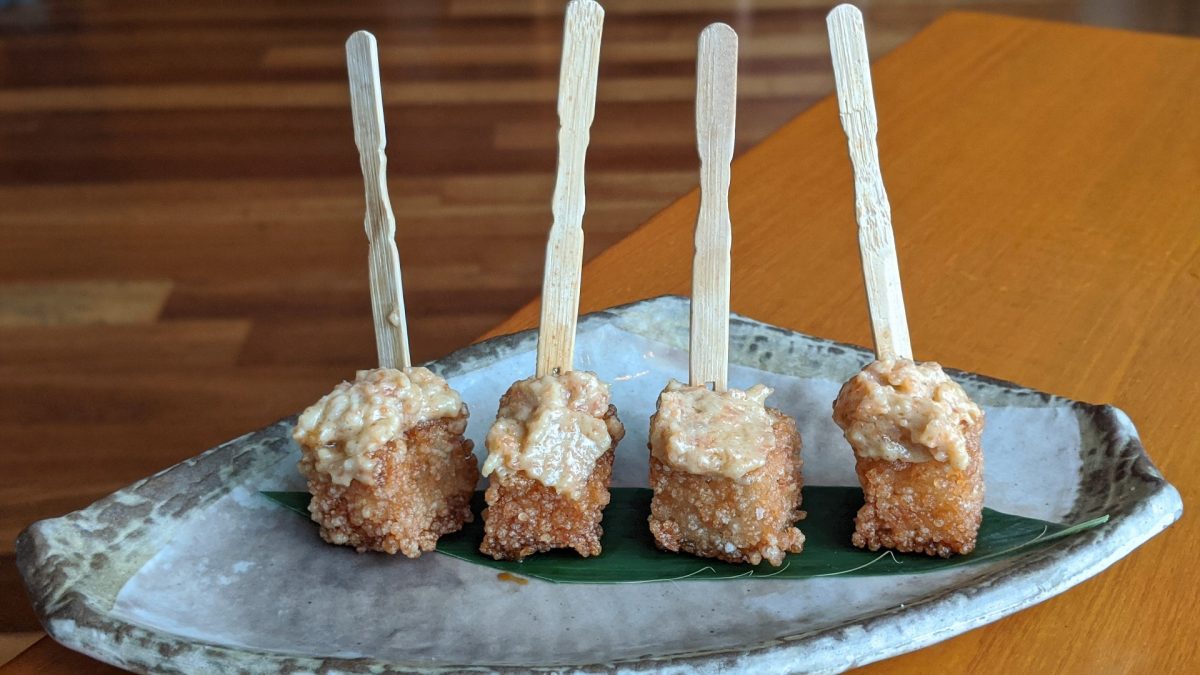 Hot on the heels of the popular buy-one-free-one promotion, which thrilled repeat guests and undoubtedly earned some new ones, Nobu Kuala Lumpur created a new menu that features an eclectic and taste bud-tantalising procession of dishes. That may sound like marketing hyperbole, but take it from us, there are some truly inspirational flavours at work here. The six-course menu begins with a Moriawase trio (featured image, top), comprising a fresh oyster with a classic Nobu sauce and caviar, tender cuts of Bonito Tataki Matsuhisa, and the earthy, fragrant Tai Truffle Dry Miso. A Chef's Zensai follows, with small bites chosen and prepared by the chef's team. So far, this is all familiar and delicious.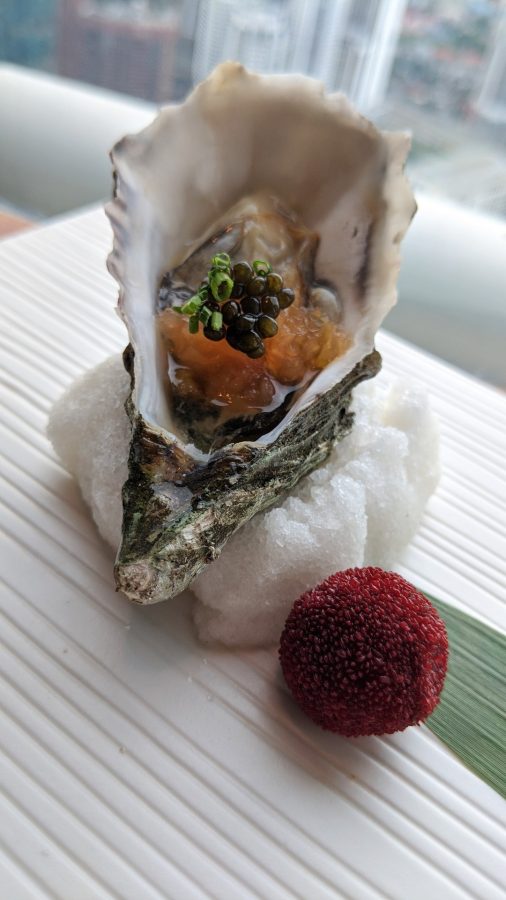 Then the sushi course arrived, and with it, a twist. Chosen specially by Head Sushi Chef Chico, the sushi course is quickly and expertly prepared tableside, right before your eyes. It's nothing new for anyone who's ever sat at a sushi counter before, but there was admittedly something very fresh and cool about having a chef wheel out a fully stocked sushi cart and hand-make the sushi for us right on the spot. It's something we've never seen at Nobu before, and it was a wonderful new twist. But that was just the start.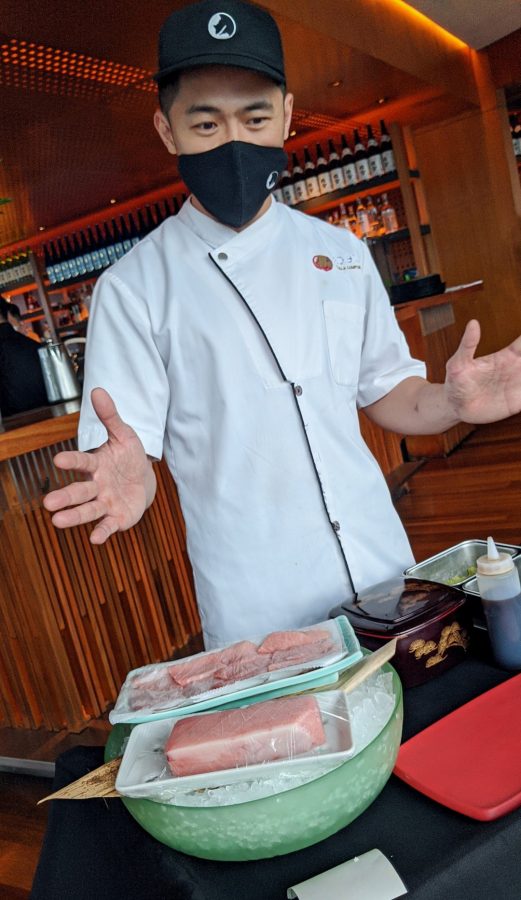 The next course was a delectable Alaskan King Crab dish, and this one, too, was prepared tableside. We were fortunate to have Executive Chef Philip Leong craft ours, arranging and prepping the succulent crab meat on the plate, garnishing it with finely chopped spring onion, then coating it in a creamy, spicy sauce which was then torched dramatically for heat and caramelisation. Believe us when we say this is a truly mouthwatering dish; we savoured every flavourful bite.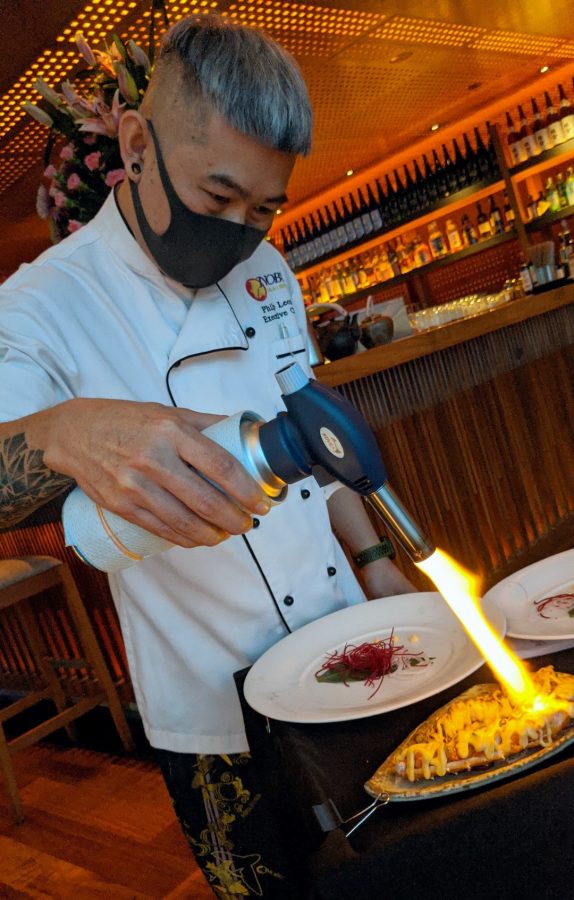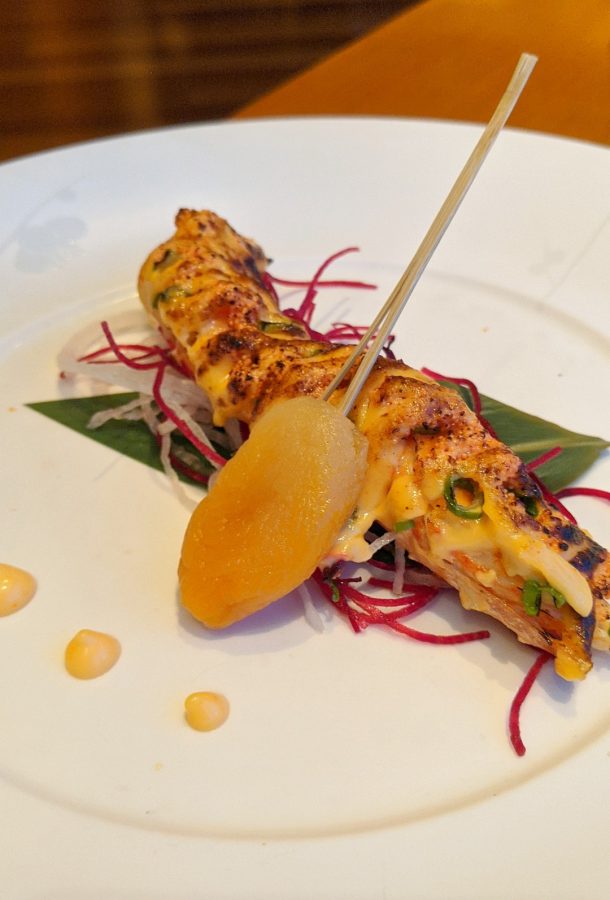 The next course arrived with admittedly less drama, but even more flavour. The perfectly grilled chopstick-tender Angus Beef Tenderloin paired with a creative Buckwheat 'Risotto' was an absolute masterpiece. If the meal had ended here, we would have been more than satisfied, but of course there was a dessert course to wrap things up, a Chocolate Sphere with Yogurt Mousse and Orange Curd drizzled with Matcha Chocolate Sauce, nicely wrapping up a very easy-to-recommend dining experience.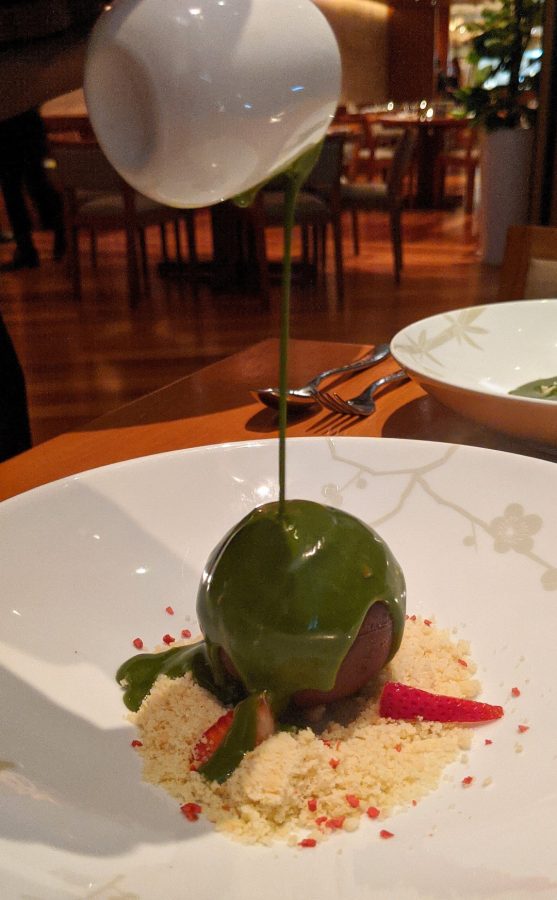 The Chef's Menu is priced at RM398++ for two – a real bargain for top-quality Nobu dining – and is available through November 30, 2020. Reservations are advised (phone or online). As always, should you wish to imbibe, an expansive selection of cocktails, wines, and sakes is available to complement your meal.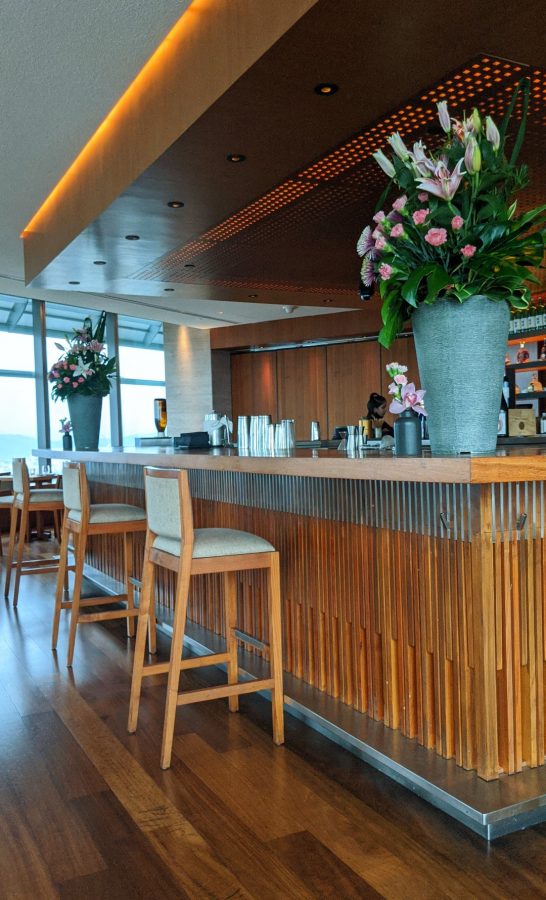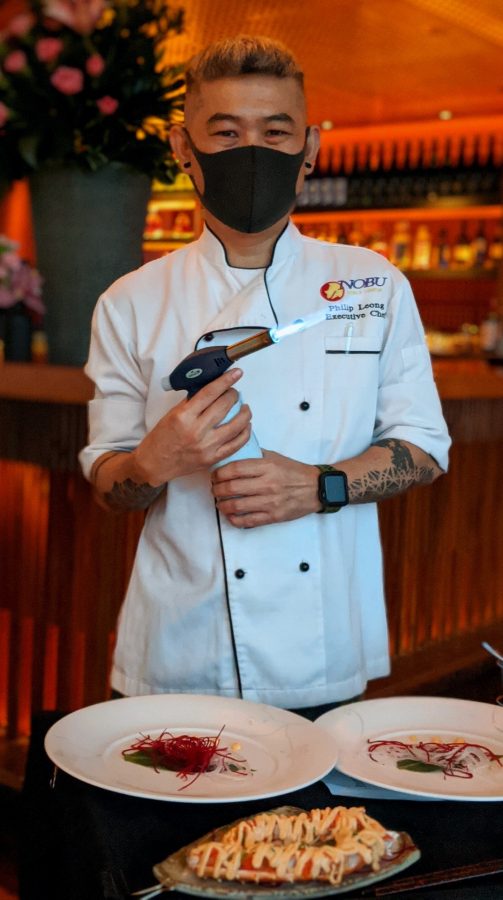 Location & Details
Nobu Kuala Lumpur
Level 56, Menara 3 Petronas
Persiaran KLCC
50088 Kuala Lumpur
T: 03.2164 5084
W: www.noburestaurants.com/kuala-lumpur