Dine-In Returns and Nobu Is Back in the Saddle Again
With restaurants now able to serve dine-in guests who are fully vaccinated, Nobu Kuala Lumpur introduces its Signature Creations for Two menu that features six courses of delectable dishes. Not long before the latest round of lockdowns and other restrictions, Nobu had just moved into its beautiful new premises at The Shoppes at Four Seasons. That auspicious occasion was to be short-lived, however, as tough curbs on dine-in business meant the real celebration had to be put on hold. Now, in conjunction with Malaysia Day and to celebrate unity and harmony, the beloved Japanese-Peruvian restaurant has reopened, and they've brought back last year's instant 'For Two' hit, introducing more people to Nobu's cuisine at a more attractive price point.
We visited for our own first in-person dining excursion in quite a long time, and it's safe to say that Nobu is back! Not only was the food and service completely on-point, this is a place in which you can feel entirely confident and comfortable for your long-awaited return to eating out in KL. There's plenty of space, tables are spread out, all protocols are followed, the staff are all fully vaccinated, and of course, only fully vaccinated diners are allowed, as well. So bring on the food!
The new menu is priced at RM428++ for two people, and each guest gets six courses to indulge in. Of course, Nobu's signature dishes such as the Black Cod Miso and Yellowtail Sashimi with Jalapeño are part of the menu, but the full dining experience really hits on all the high points of this acclaimed restaurant.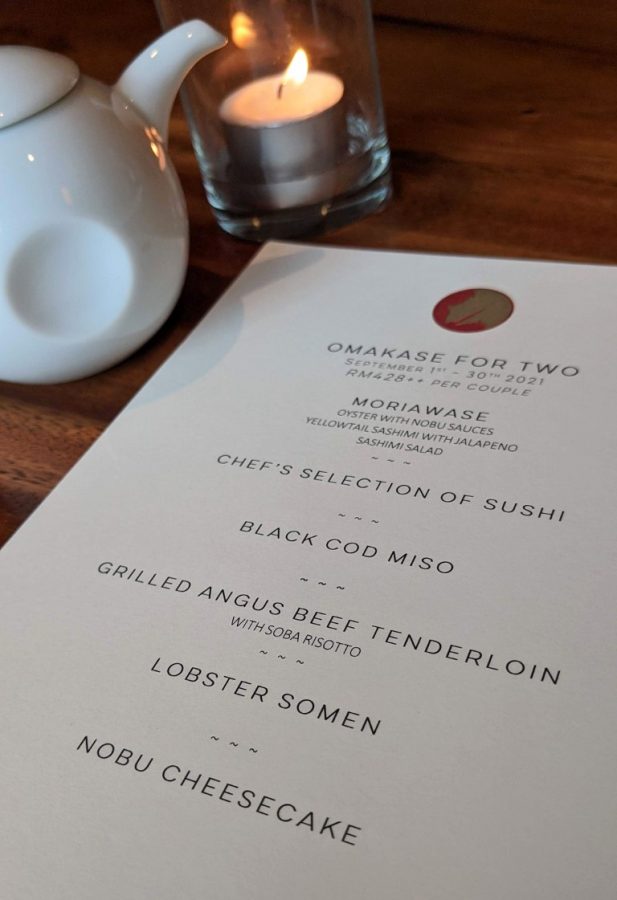 THE MEAL
Our Signature Creations for Two experience kicked off with a Moriawase trio, comprising Oyster with Nobu Sauces alongside two Nobu staples, Yellowtail Sashimi with Jalapeño and Sashimi Salad. Even if you're not generally a fan of oysters, trust us, you'll love this one. As for the classic yellowtail sashimi offering, we could devour several servings of this with eager delight. The Moriawase dish was then followed by the Chef's Sushi Selection, with four sushi choices handpicked by Executive Chef Philip Leong for freshness and integration into the meal.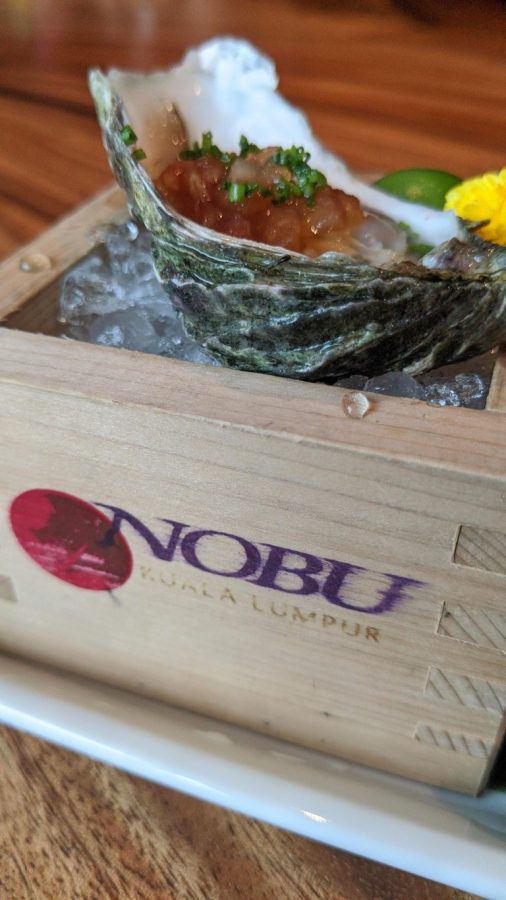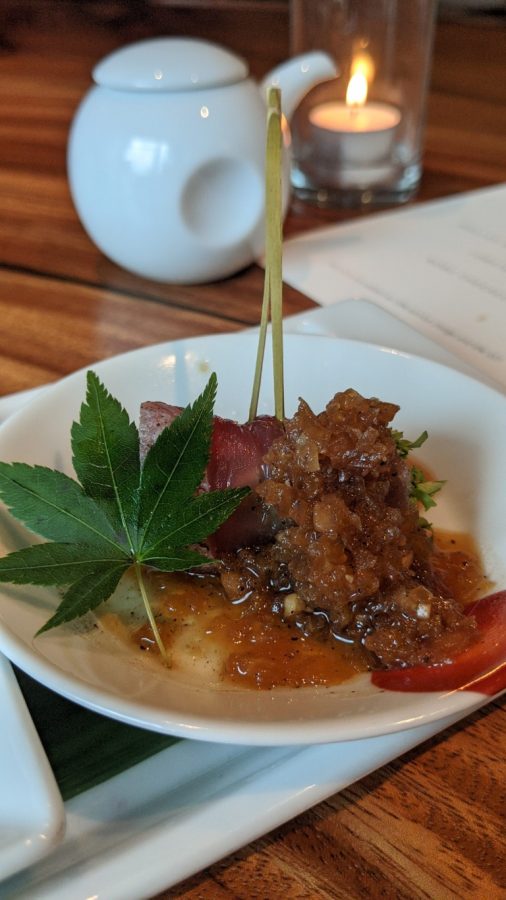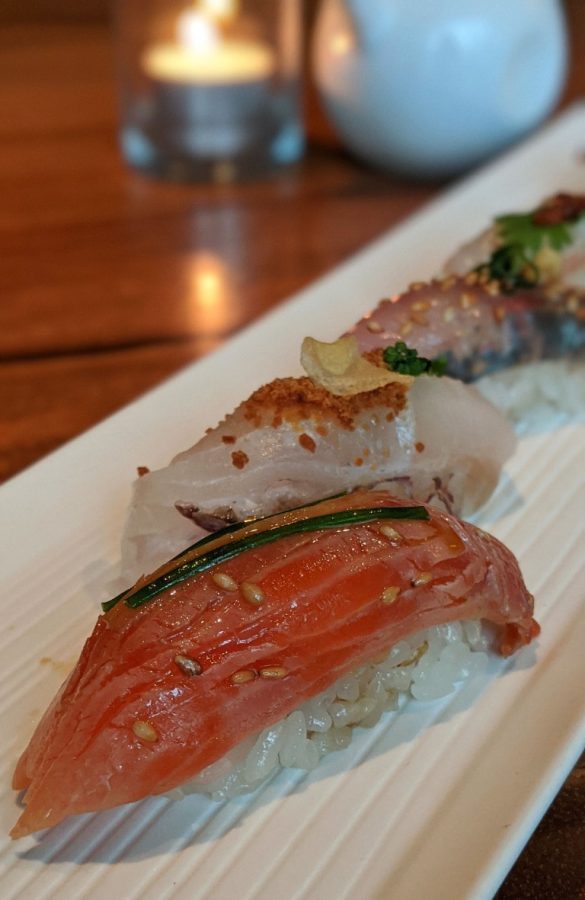 The first main dish is one that, for Nobu fans, needs no introduction: the Black Cod Miso. Always delicious with its delicate, flaky texture and sweet golden-brown finish, this signature Nobu offering perhaps tasted extra-good this time after the long hiatus from eating in nice restaurants. With a generous portion size, this was really one to savour.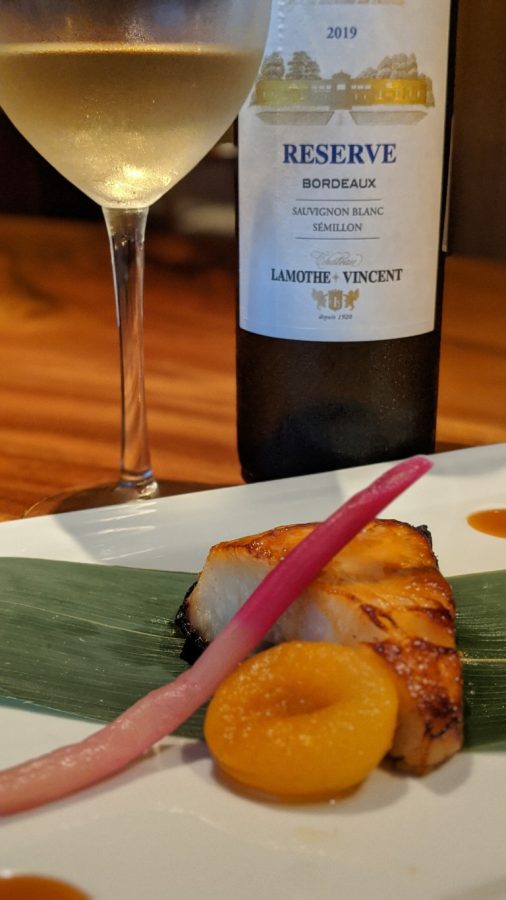 The two other main courses included a succulent cut of Angus Beef Tenderloin with Soba Risotto, as well as the delicate Lobster Somen. The tenderloin was perfectly prepared and thinly sliced, ensuring that the chopsticks were the only utensil needed, and the risotto was an excellent complement, the earthy, mellow tones working beautifully with the steak's rich flavours. (Trying to eat risotto with chopsticks, however, will put anyone's skills to the test!)  The lobster dish was clean, light, and served as a lovely transition between the beef course and dessert.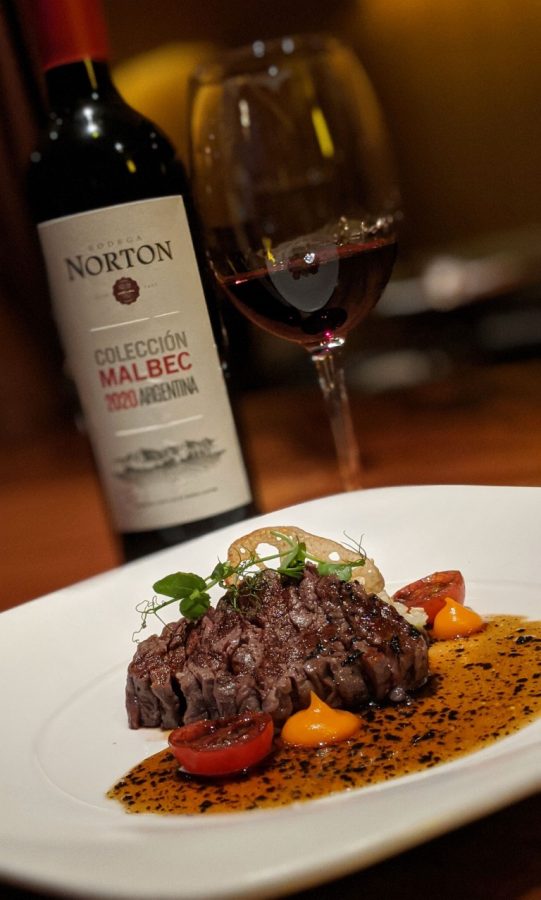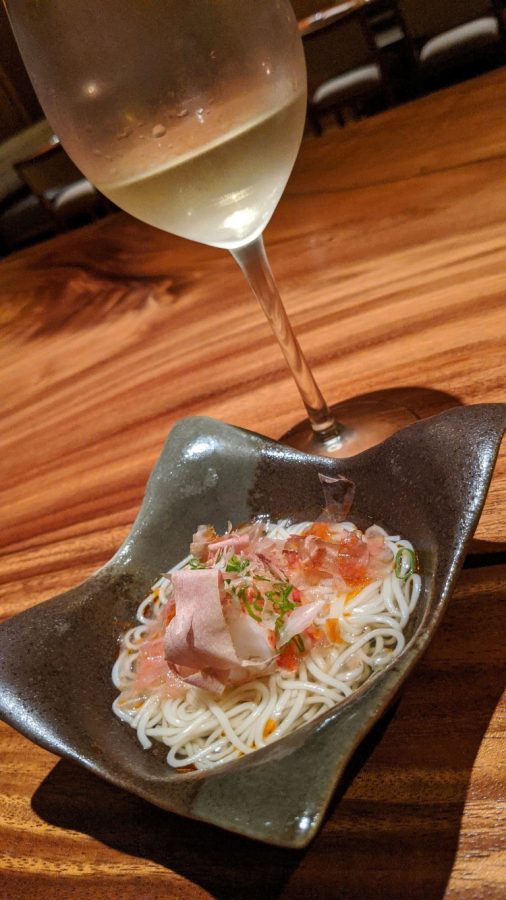 Finally, the Nobu Signature Cheesecake was served, a just-right portion size – along with a wee side of yuzu strawberry sorbet and sesame crumble – that capped off the exquisite meal with sweet perfection. It really was an ideal finish – not overly sweet, but just rich and decadent enough!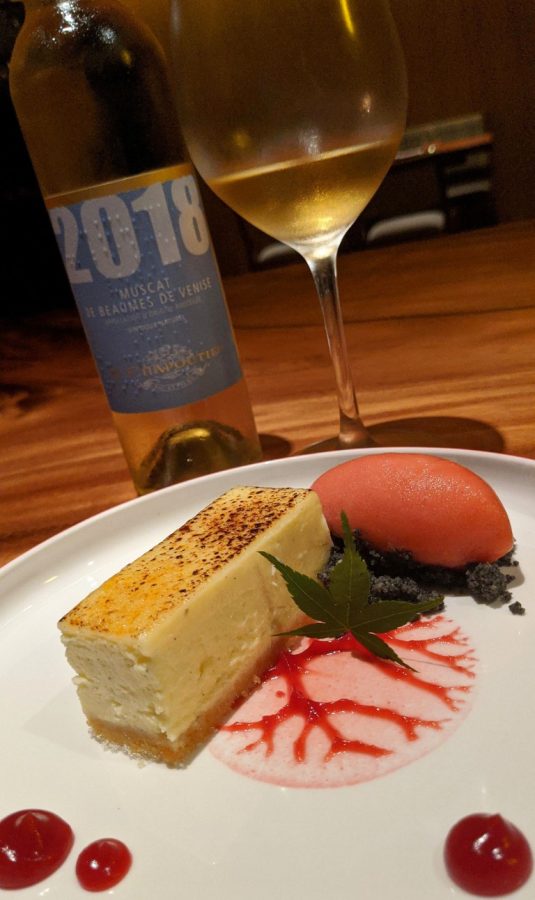 On the reopening, General Manager of Nobu Kuala Lumpur, Gopi Kanala said, "We're happy to finally be serving dine-in guests again. Of course, we have always been following the necessary SOPs and guests can rest assured that their safety is our utmost priority. This menu features some of our signature dishes and we really want guests to experience this menu on this special month of unity in our new home at Four Seasons Place Kuala Lumpur."
Chef Philip added his own thoughts on the menu, saying, "Hats off to the kitchen team who, along with myself, spent many hours crafting the menu to ensure this promotion is one to savour. The overall dining journey from start to finish is so much more than just a combination of six dishes. We took into consideration the matching taste profiles, time taken for each course – all of this bringing our guests together on a harmonious and gastronomical adventure."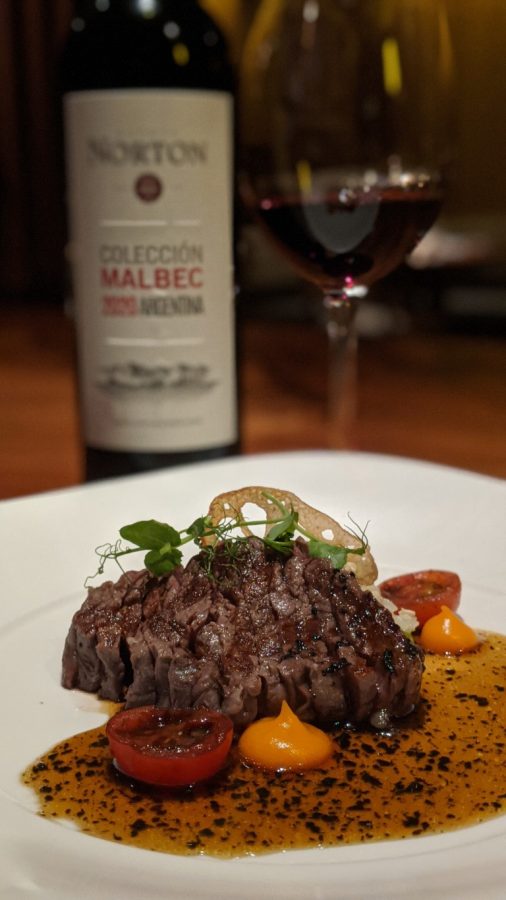 Our own culinary journey took about three hours, a marvellously paced and absolutely delicious meal. We were so impressed with not just the insanely good food, but the spot-on service. It cannot be easy to work a long shift wearing a face mask and a face shield, but that's what's required by Nobu, and the servers handle it with grace. It's so nice to have this level of service, too, with the great timing complemented by a genuine knowledge and understanding of every dish and every wine pairing. If you're accustomed to bland, personality-free food delivery in restaurants, Nobu's service is a welcome breath of fresh air.
The Signature Creations for Two by Nobu Kuala Lumpur is priced at RM428++ for two and is available through September 30, 2021. For diners who prefer to accompany their menu with a specially curated sake and wine selection, the Signature Creations for Two menu is also available paired for a total price of RM798++.
If your budget allows it, we do suggest the excellent wine and sake pairing, if for no other reason than a chance to indulge in a glass of Nobu's superb Junmai Daiginjo TK40 sake, so named as it's made from a rare, hybrid rice grain called Koshitanrei, which is then polished until it's just 40% of its original size! The elegant, nuanced flavours of elderflower and white tea are lashed with hints of orange blossom, and work particularly well alongside the Black Cod Miso. (If you don't want the entire pairing, a 180-ml pour of the TK40 is available for RM160++.)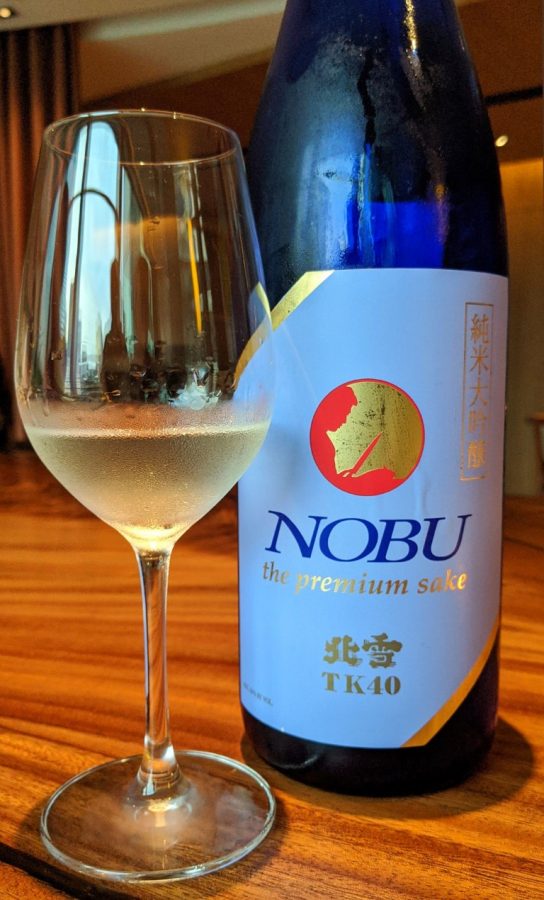 For everyone's safety, Nobu has put in place strict SOPs per the Malaysian Ministry of Health's (MOH) guidelines that guests will need to adhere to throughout their dine-in experience. In addition to this, the Nobu team is also fully compliant with MOH's guidelines in relation to the vaccination status of all its staff. The restaurant will be open for dinner service only until further notice.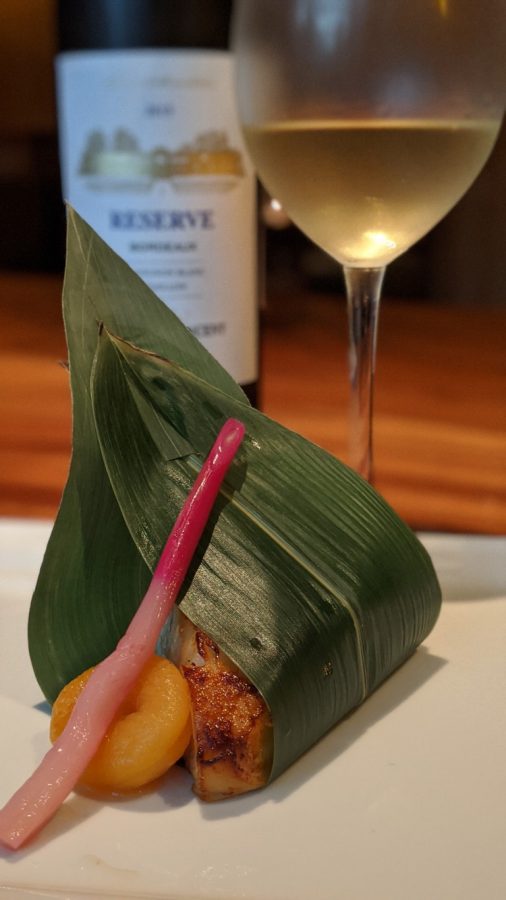 LOCATION & DETAILS
L4A-05, Level 4A Shoppes at Four Seasons Place
No. 145, Jalan Ampang
50450 Kuala Lumpur
For enquiries or reservations, please call 03.2380.0028 or WhatsApp 019.389.5085 or email [email protected]