Exquisite French-Japanese Conceptions Continue to Impress at Cilantro
This post was written by EatDrink Brand Ambassador Alleena. 
Let's get price out of the way. Dining at Cilantro will require you to spend more than RM 500 per head, as their tempting three-course Discover Menu starts at RM428 nett, and their signature Cilantro four-course menu at RM 518 nett. Prime menu items such as Roasted Challandais Duck with Foie Gras (RM288) and Seared Scallop with Cauliflower Meunière (RM188) are featured in a beautifully curated menu by Chef Takashi Kimura, his Senior Sous Chef Nurul Hafidzah, and kitchen brigade.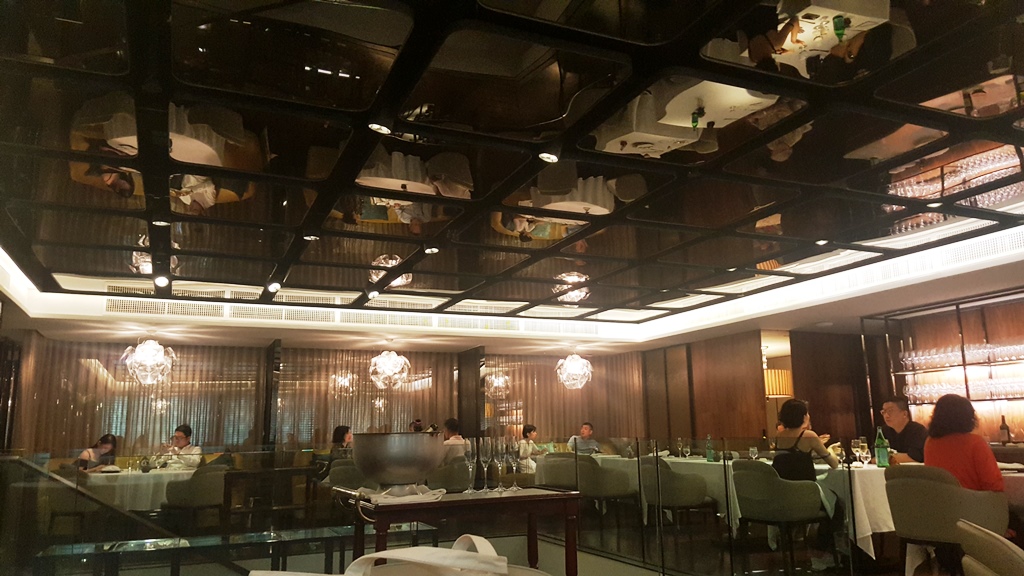 Cilantro, like an exquisite art piece, has passed the test of time and evolved into one of the very few fine dining restaurants deserving true recognition. It's a mysterious cave, set in a very modest hotel suite for over 2 decades. While some critics and foodies are still wooed by Scandinavian-molecular inspired dining and over-simplified ambiance, food lovers yearning for tested techniques, simplicity, and just excellent and edible food often set camp at Cilantro. When you settle yourself down, you know it's a place built on experience and exceptional skills.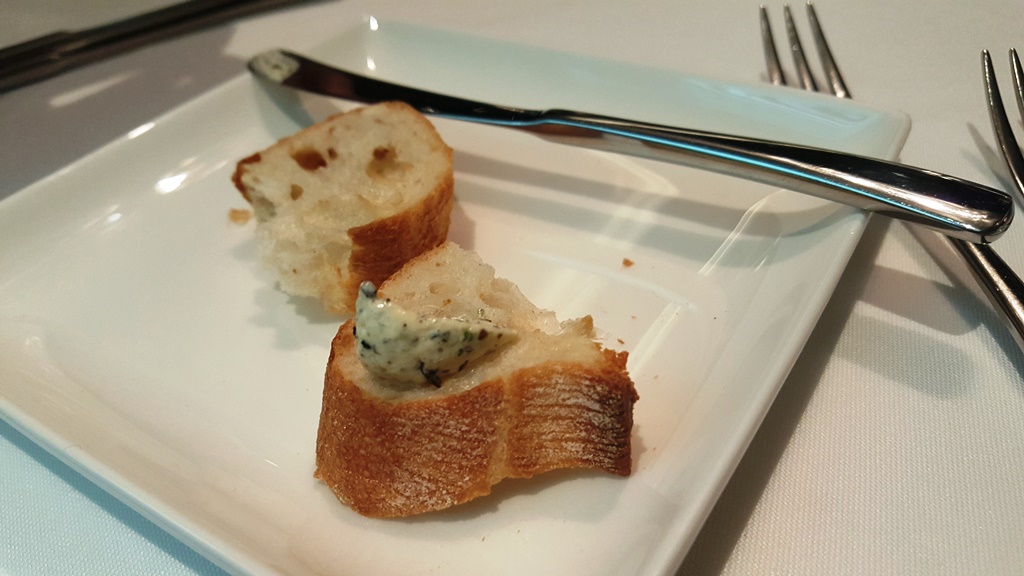 While it's not for the budget-conscious, their four-course Friday Executive lunch affair at RM 200 nett, is a seductive opportunity to unbutton Cilantro's world of French-Japanese textures and flavours. Check out their Instagram for regular menu updates and delectable food shots.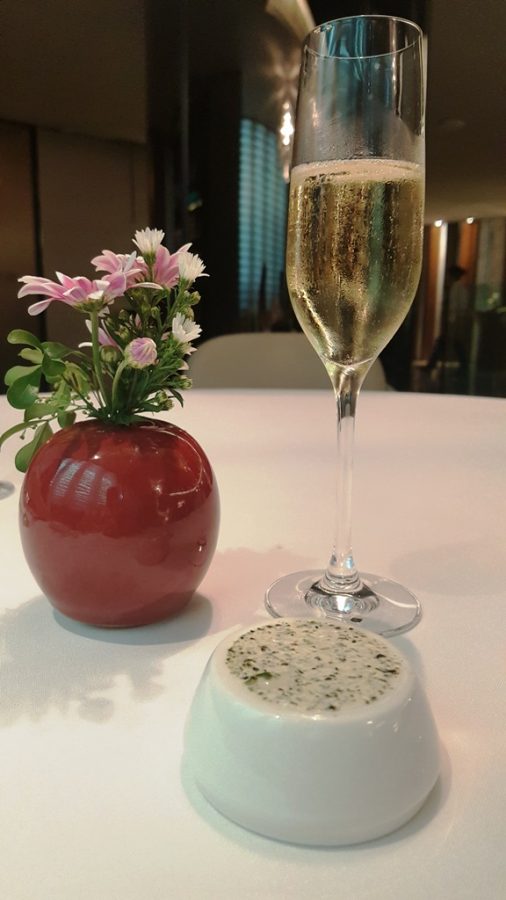 I was enchanted by a glass of complimentary champagne served by their handsome sommelier, and am always happy to pick on bread prior to starters. At Cilantro, they prepare superb rustic bread with a side of luxurious butter bursting with umami from specks of seaweed.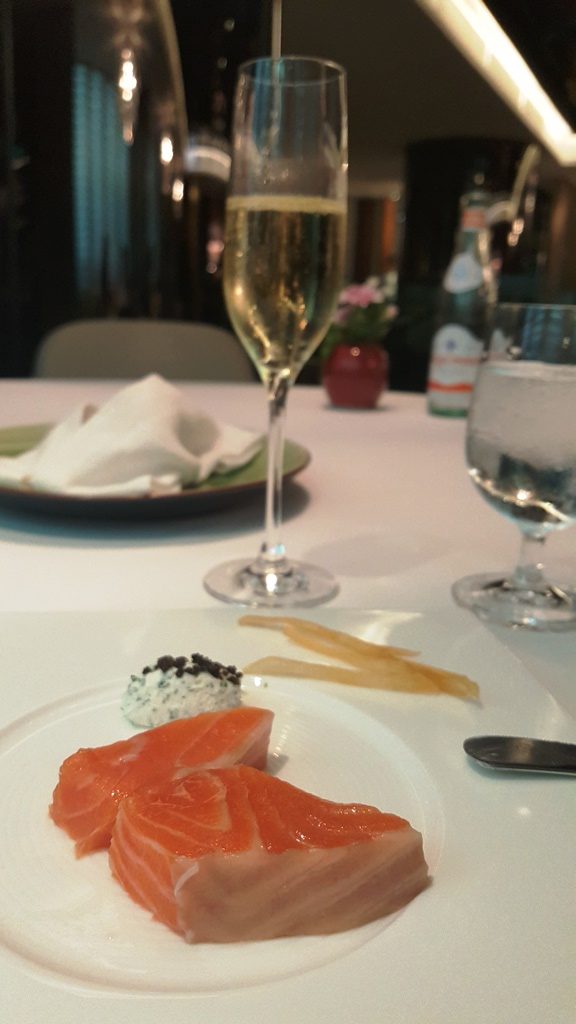 Lunch commenced with lightly Smoked Ocean Trout and Pommes Allumettes, matchstick potatoes fried to perfection and void of annoying burnt fragments. It's a romantic ensemble of thick, firm and elegant sashimi with bits of Parisien-bistro crunch.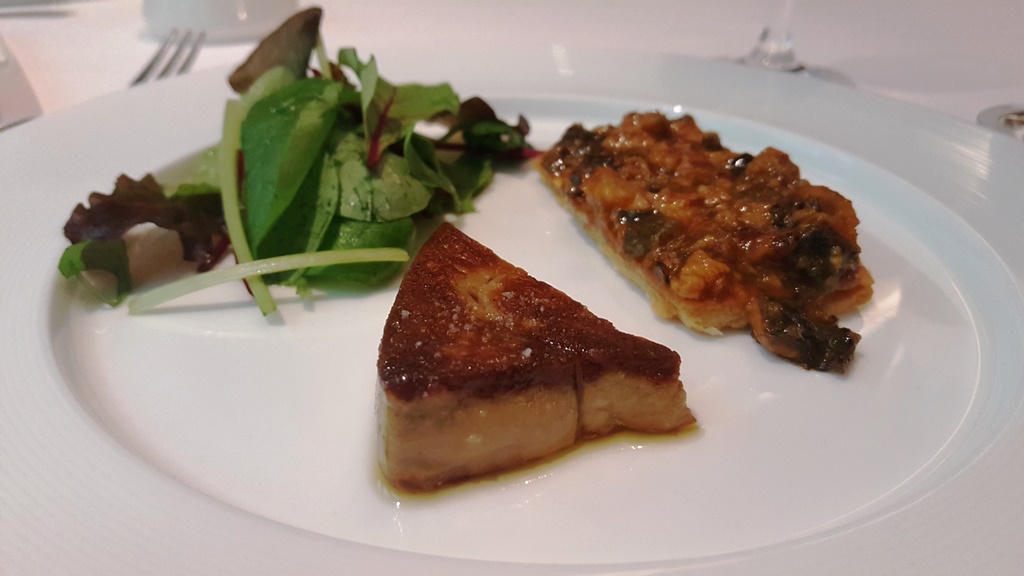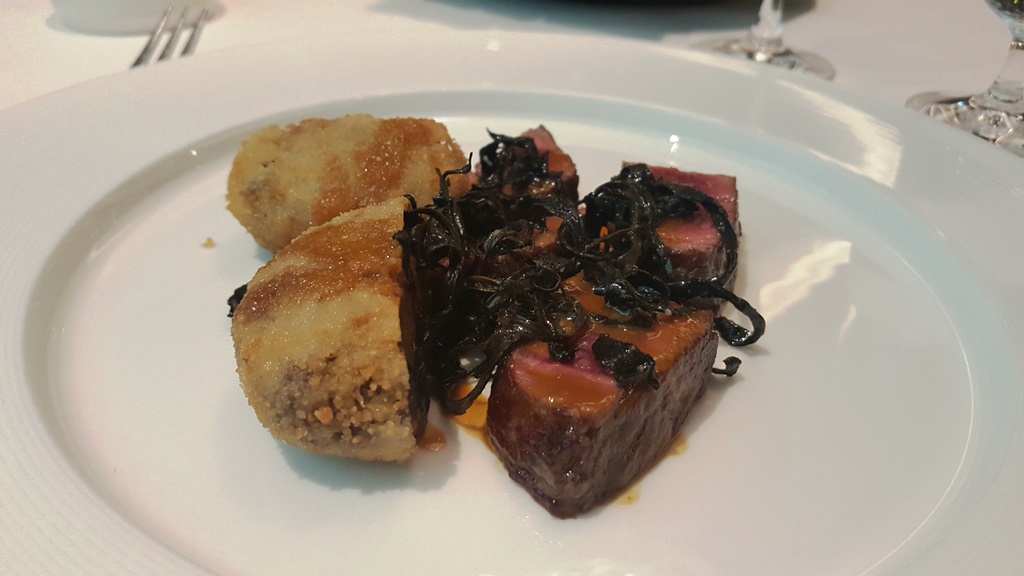 Next was a charming stew of unagi placed on buttery feuilleté, complemented with the best pan-seared foie gras in Malaysia – slippery and rich, not gritty, with a salty crust. You'd be surprised at how many get it wrong. Next was the Duo of Grilled Wagyu with Black Trumpet. The serving is generous and the meat grilled with much skill and obsession. I absolutely adored the side of croquette with minced meat, reminding me of authentic hachis parmentier.
I had a bite of Hirame (Japanese halibut) and Scallop with sauce au vin blanc. The sauce au vin blanc was blissful and one can taste the authenticity and pro-saucier technique used to produce such velvety flavours. The generous size of the scallop reflects Cilantro's sincerity to entice you to visit again, very soon.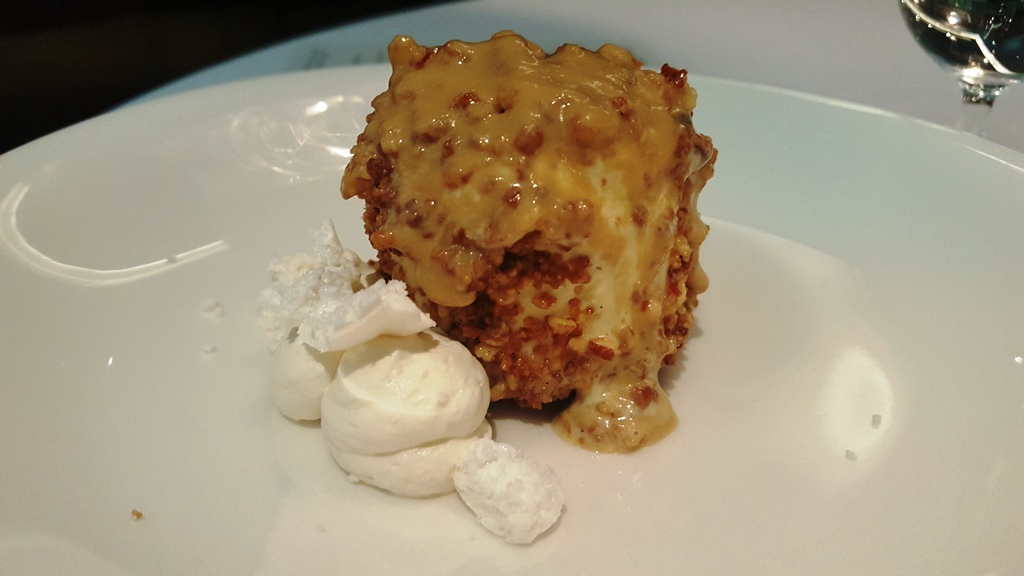 I didn't want my meal to end. Fortunately, my mystery dessert, Vanilla Parfait with candied hazelnut was a gratifying and sweet affair to end my lazy afternoon. And oh…the Chèvre Fromage served with nutty rectangles of bread, presumably hand-picked by the Chef, is exceptional and echoes his relationship with quality suppliers. It's cheese you won't find anywhere else in Kuala Lumpur.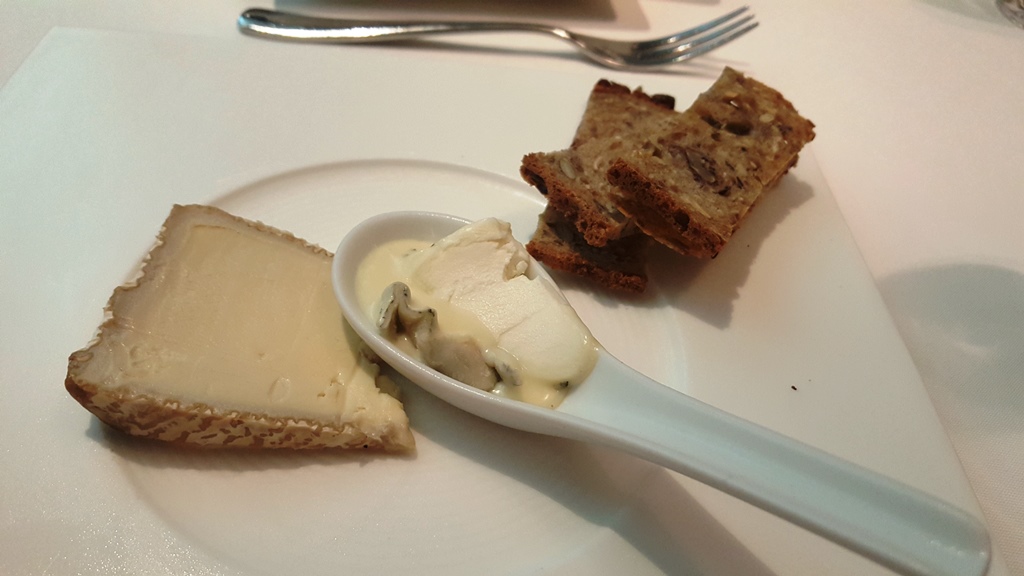 When you've overdosed on restaurants that don't deliver, pick a rendezvous with Cilantro. This underrated and alluring cave is a sanctuary of fine food, done and served right.
Featured image courtesy of Cilantro. 
Location and details
Address: Cilantro Restaurant and Wine Bar
368B, Jalan Tun Razak,
Taman U Thant,
55000 Kuala Lumpur
Tel: 03-2179 8082
Opening Hours: Monday – Saturday 6.00pm to 10.30pm, Sunday – closed
Website:   cilantrokl.com