Spanish in the Sky @ Sabayon
You may think a place like New York or Paris or even Tokyo would be able to lay claim to having the most Michelin stars at their city's restaurants. While that is indeed the case by strict numbers (Tokyo is the runaway leader), the small coastal town of San Sebastián – located in the Basque region of Spain – has more Michelin-starred restaurants per square metre than anywhere in Europe, and perhaps the world – with the possible exception of Kyoto!
It's a rather precise distinction, to be sure, but the tourism folks in San Sebastián never miss a chance to point it out. And why shouldn't they? It's hard to know exactly why this seaside town is such a culinary magnet, attracting some of the best chefs from near and far, but with 11 restaurants boasting at least one Michelin star each to its credit, San Sebastián is becoming known more as a culinary destination than a beachside getaway or a place that hosts a pretty good film festival. (For the curious, the 11 restaurants cumulatively hold 19 Michelin stars, with three achieving the highest honour, three stars.)
Acclaimed chef Martín Berasategui was born in San Sebastián, so it's safe to say that culinary zeal probably runs through his veins. He trained at Bodegón Alejandro, a fine restaurant located in the old part of San Sebastián. The restaurant was run by his family, and it was here for the first time that a restaurant under his care was awarded a coveted Michelin star. It would not be the last.
Though chefs cannot actually be awarded Michelin stars, the restaurants under the hand of Martín Berasategui have collectively amassed a cool dozen of them, giving the chef the third-highest ranking in the world, at least by this particular metric.
So when EQ's sky-high restaurant Sabayon announced it would be showcasing the creations of such an acclaimed chef to diners in Kuala Lumpur for a scant two-week period, the excitement was palpable.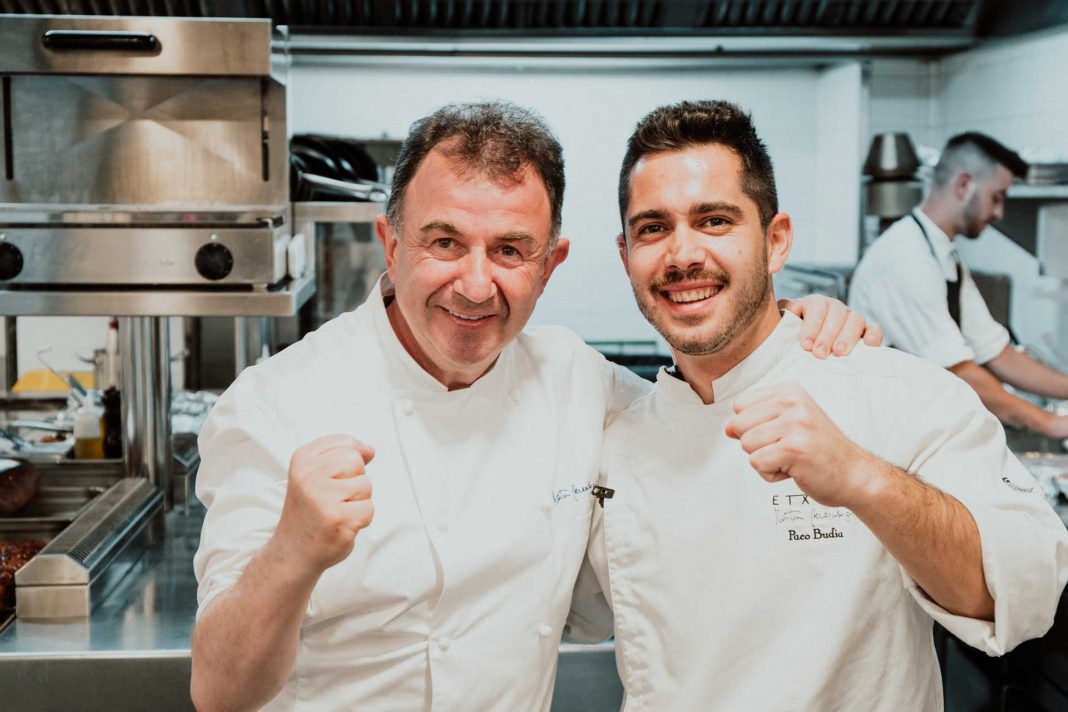 The culinary creations of Spain's most decorated chef, Martín Berasategui, will be available to discerning diners from November 10 to 24, 2022 at Sabayon, located on level 51 at EQ. The menu, created by the 12-Michelin star chef from San Sebastián, will be presented by Chef Berasategui's protégé and right-hand man, Chef Paco Budia, who fronts Etxeko Ibiza, a restaurant by Martín Berasategui.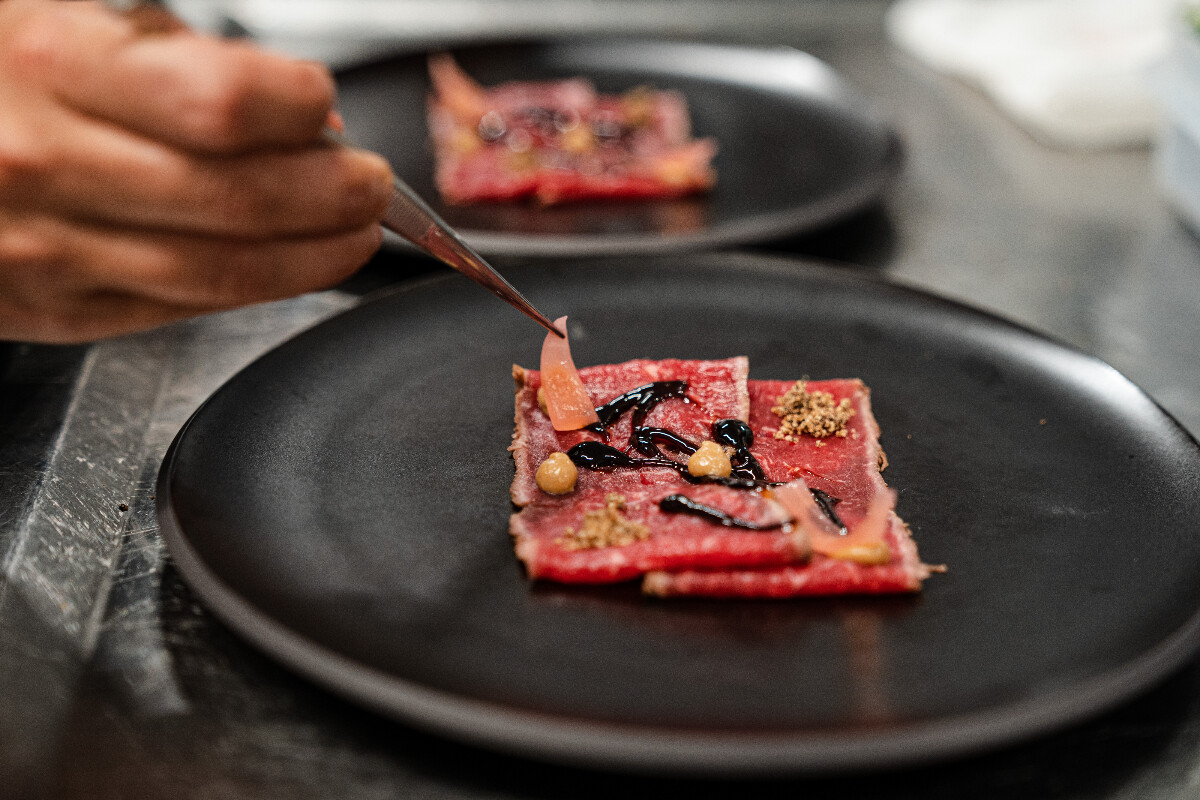 Highly regarded as one of Spain's brightest young culinary stars, the 33-year-old Budia has received plaudits for his respect of tradition, as well as his ability to bring fresh new takes to the bountiful produce of Ibiza. So, invested is Berasategui in the prodigious talent of Budia, that the young chef was entrusted to present the tastes, flavours, textures, and creativity of the Berasategui-inspired menu to Malaysia.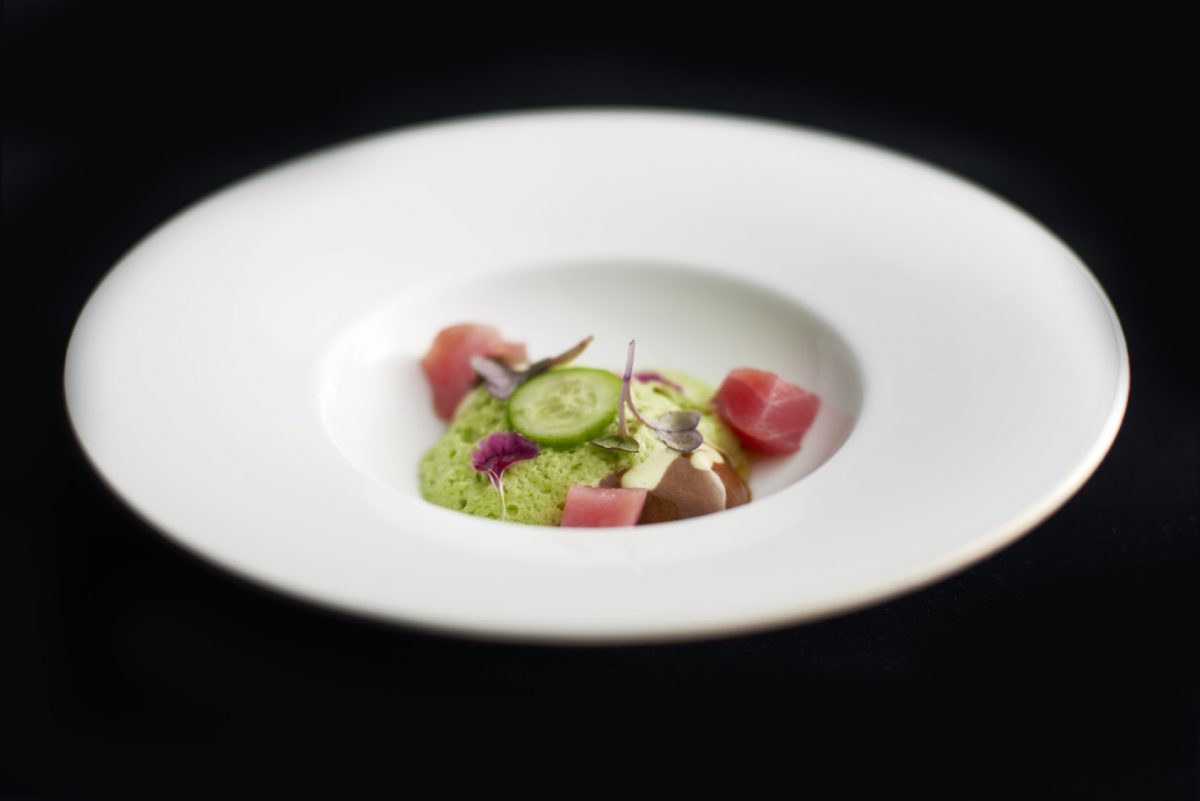 Diners will be transported to the Iberian Peninsula in the savouring of menu offerings such as melon osmotized with caipirinha from M.B. Restaurant (two Michelin stars) in Tenerife, seaweed crisps from one-Michelin starred Oria Barcelona, and fried brioche and shellfish tartare from Etxeko Ibiza.
Other gastronomic offerings will include the three-Michelin starred Lasarte Barcelona's foam of jalapeño, or fennel risotto from the two-Michelin starred M.B Tenerife; and sea bass and beef tenderloin from the kitchen of three-Michelin starred Martín Berasategui in San Sebastián.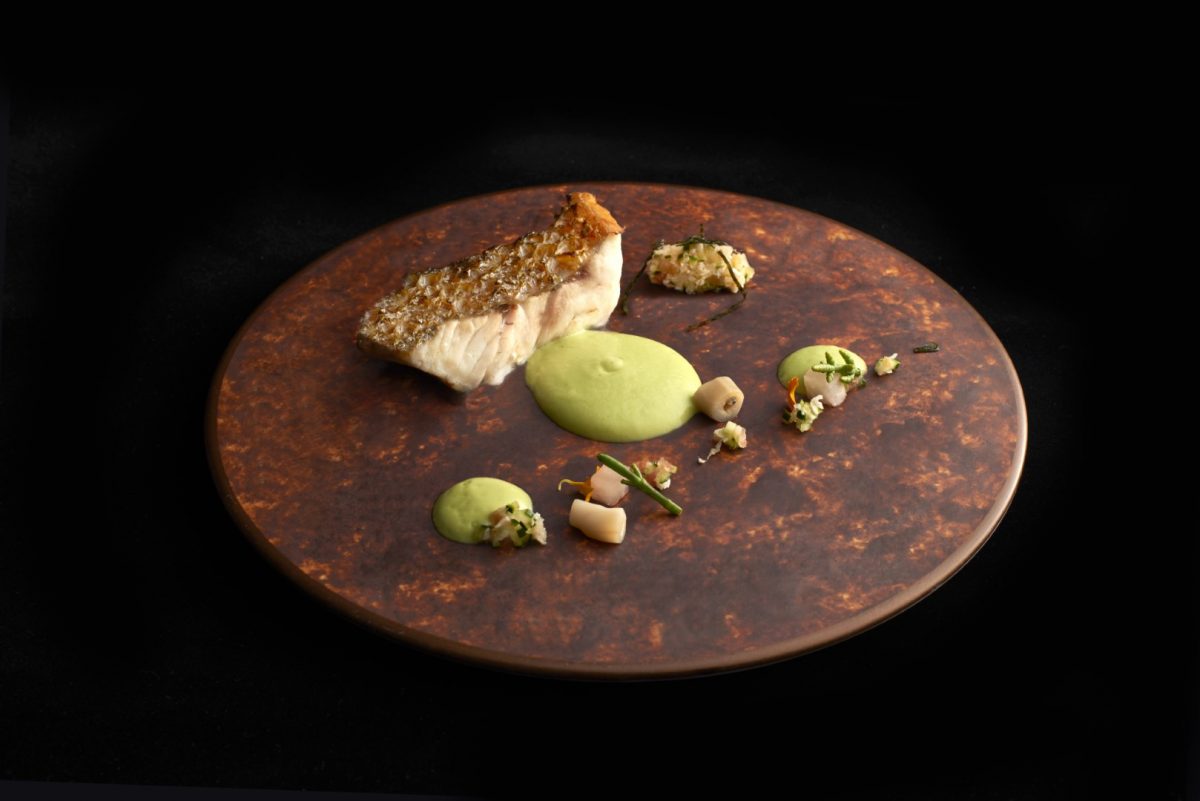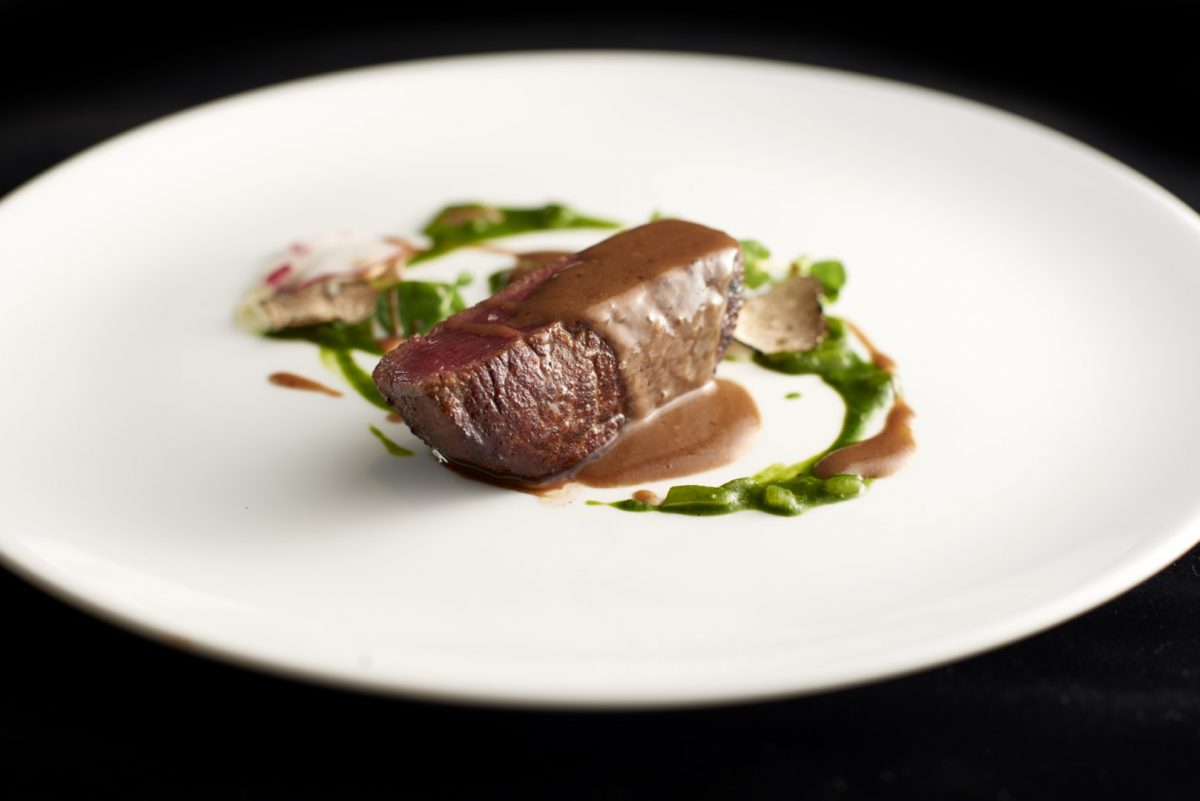 The 'Dine with Spain's Best' menus are offered Monday through Saturday from November 10 to 24. The lunch menu is priced at RM328+ (or RM596+ with wine pairing), while the dinner menu is priced at RM688+ (or RM1,016+ with wine). The wines accompanying the meals include Champagne Blanc de Blancs by France's Palmer and Co, Cloudy Bay Sauvignon Blanc from New Zealand, Albert Bichot Chablis, Whispering Angel from Côtes de Provence, and De Bortoli 'Noble One' Botrytis Semillon from Australia, among a few others. Both menus can be seen below.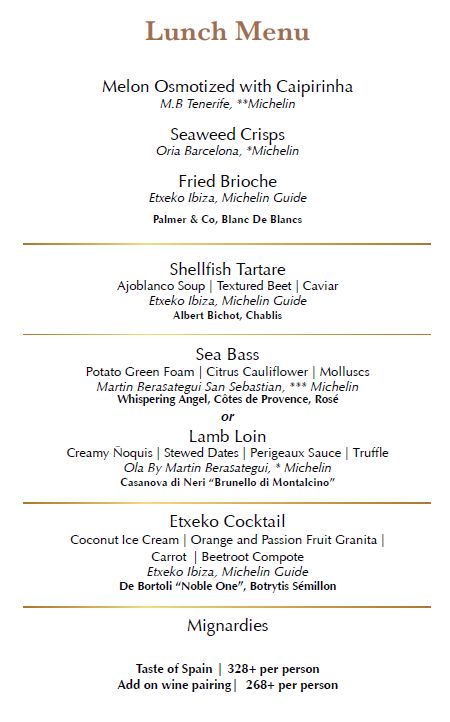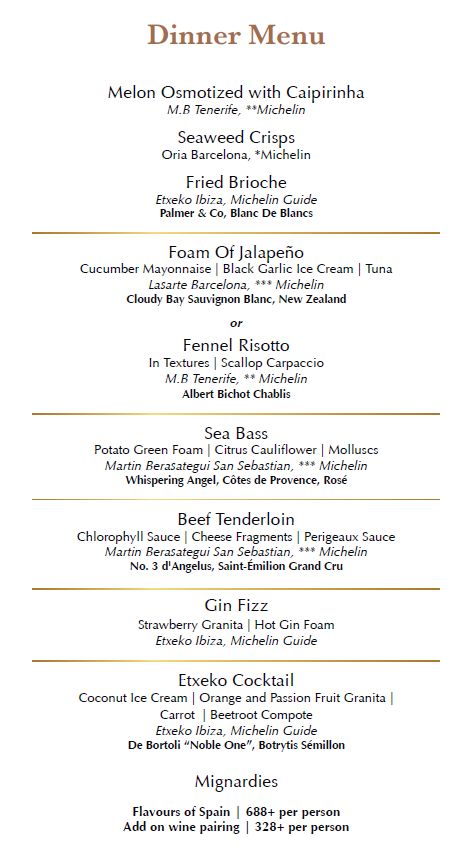 The uncommon chance to sample this eclectic range of dishes from one of the world's most acclaimed chefs, all while feasting your eyes on some of the most impressive KL city skyline views, is certainly one that gourmands should consider as a limited-time indulgence indeed!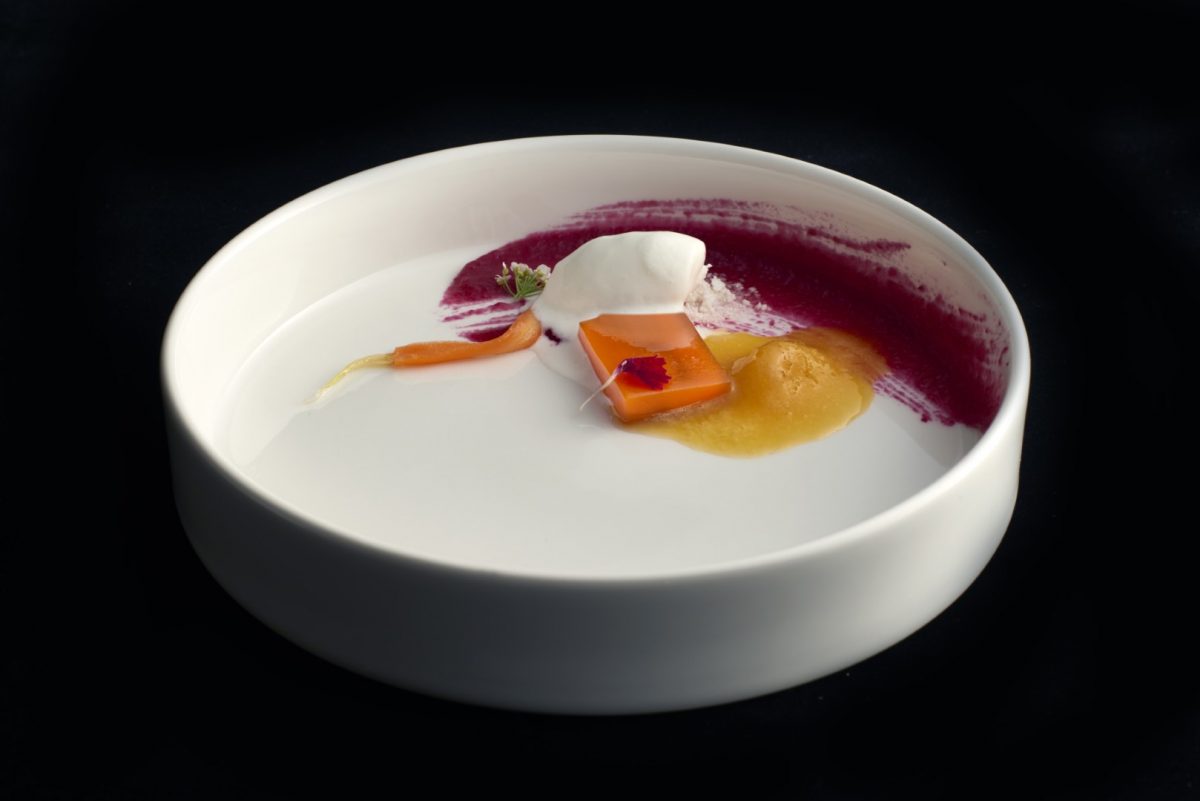 We highly recommend a creative cocktail at the adjacent rooftop bar, Blue, easily among the city's most captivating venues to enjoy a tipple before or after dinner!
Location & Details
Sabayon @ EQ, Sky51
Equatorial Plaza
Jalan Sultan Ismail
50250 Kuala Lumpur
Menu offered November 10 to 24
Reservations required
T: +603.2789 7800 / +6012.278 9239
R: www.tableapp.com