Snapshot: The Crib @ Bottle and Boar: Subang Jaya's Newest Hangout
When Bottle and Boar (B&B) first opened its doors back in 2018, it brought a welcoming neighbourhood restaurant and pub to Subang Jaya. The design and concept was envisioned by D.D. Rawlins, who was also the founder of KL's popular Jarrod & Rawlins (J&R), one of the first real gastropub concepts in Malaysia and a notable F&B brand in Malaysia for some two decades. The B&B concept built on the success of J&R, while delivering a laid-back, comfortable dining and drinking vibe all its own.
According to Rawlins, "I wanted to create a casual yet stylised environment in Subang Jaya, one of Klang Valley's more established communities. The idea was to maintain most of the previous  brand's legacy, yet we wanted to create a subtle, unique statement. Moving away from our previous more classic concept, we went with a more modern industrial, urban feel. I had fun in its creation, especially with some of the quirkier design features."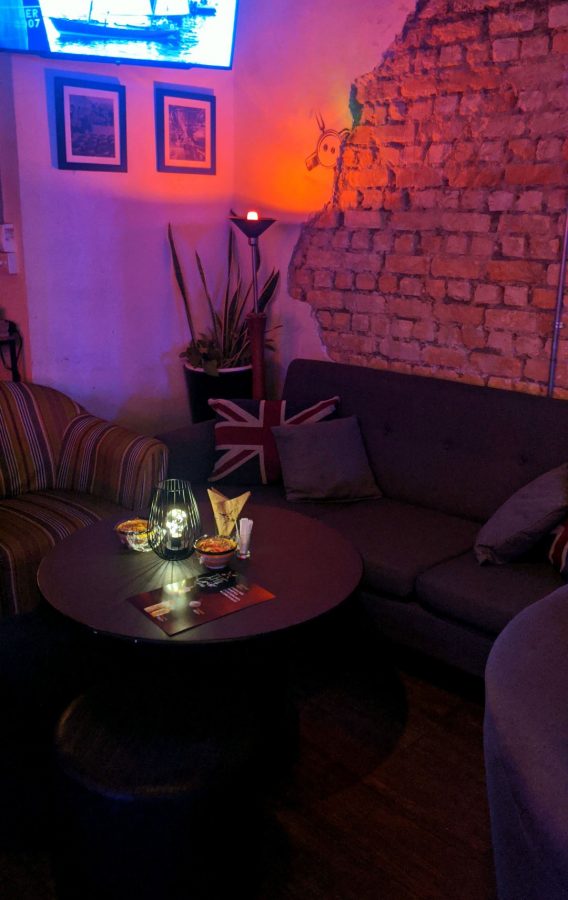 Originally launched and run as a two-floor operation, with the upstairs mirroring the ground floor's restaurant and bar seating style, the pandemic and all its assorted lockdowns and restrictions inspired the team to rethink the restaurant concept as a whole and change it up to cater to the community better. Whilst the ground floor remains the same, the upstairs has been remodelled into a cosier, more secluded lounge bar with a separated al fresco terrace in front. The aim was to build a comfortable space for patrons to escape the world outside, where they can relax and enjoy good music, food, and drinks. Consequently, the team are now intent on making The Crib @ B&B into a new, favourite hangout place in the area. We visited shortly after its refreshed launch and took in its warm, laid-back ambiance, and checked out some of the inviting food and drinks on hand, too.
When it comes to the food, The Crib shares a similar menu as Bottle & Boar. Highly recommended are their Signature Ribs and Pork Chops, the latter of which is often hailed as "The Best Pork Chop in Malaysia."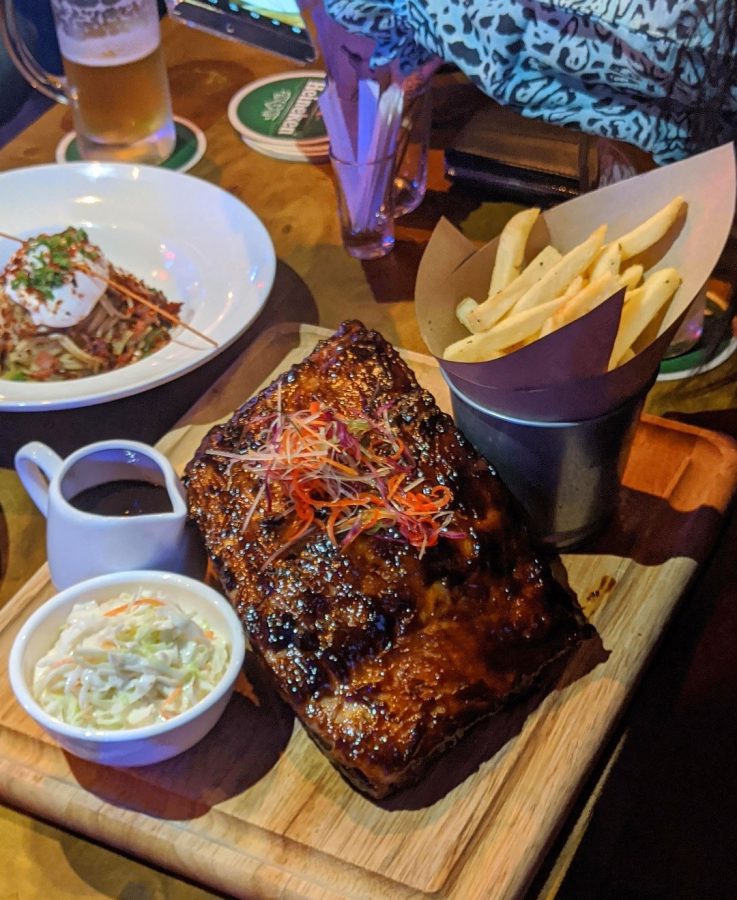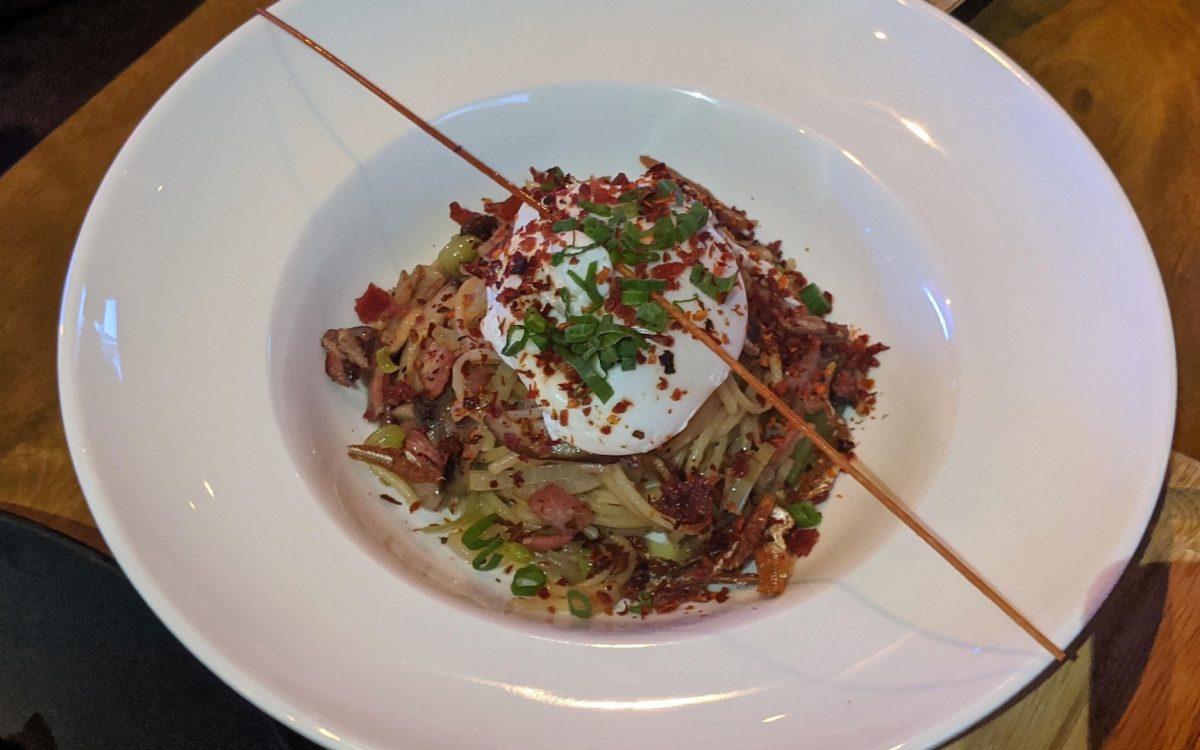 Interestingly, The Crib @ B&B is also working closely with a local tuak producer, Sunborneo_Ragi from Sarawak, to showcase some of the more interesting tuaks, a fermented rice wine for which Sarawak is famed. As for Sunborneo_Ragi, they are known for their Tuak Indu, a sweet and mellow tuak that's been crafted from fresh pineapples harvested in Sarikei. The tuak is then left to ferment for a minimum of five months for the development of a more complex and interesting flavour. The Crib is currently carrying a number of other tuaks from their range, too, namely Butterfly Pea, Black Ric, and Original.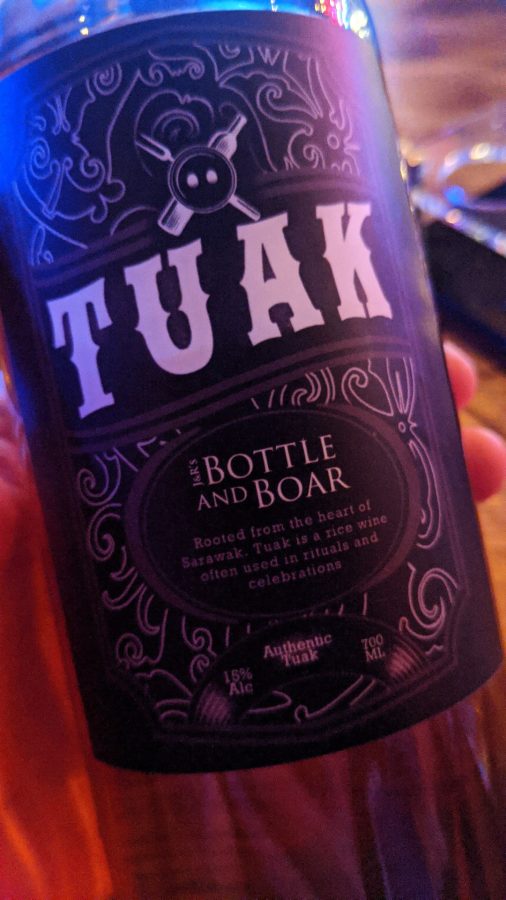 Some of the unique signature drinks to try at The Crib include these treats:
• Langkau Sour – Langkau (distilled tuak, sometimes known as Sarawakian moonshine), Calamansi, and Asamboi. This is a great drink for the adventurous, or anyone who wants to excite their taste buds!
• Samboi-rita – Tequila, Cointreau, Lime, and Asamboi. A riff on the legendary margarita, this drink is refreshing and zesty!
• Chocoholic – Baileys, Cointreau, Tequila, Chocolate, and Ice Cream. Like your drinks strong and sweet? Give this one a go!
• Coconut Kiss – Coconut Rum, Pineapple Juice, Coconut Milk, and Ice Cream. If you like piña colada (and getting caught in the rain), you'll no doubt fancy this tropical drink!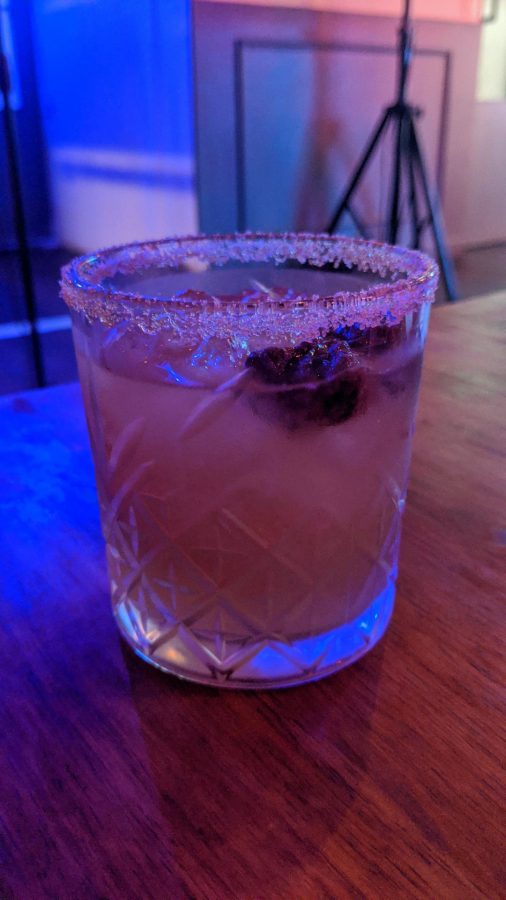 The Crib @ B&B is more than just a hangout for the community, too. It is where you can comfortably get together celebrate with families, friends, and colleagues. A perfect space for private parties and small gatherings, or just a cosy place to chill and de-stress. The entire B&B management team and staff emphasise the importance of delivering a friendly personable style of service and building a good rapport with customers, yet giving them the space to enjoy their own time, in an environment where they can feel at home. When we visited, we were really impressed with the efficiency and friendliness of the service – always a welcome treat in local establishments!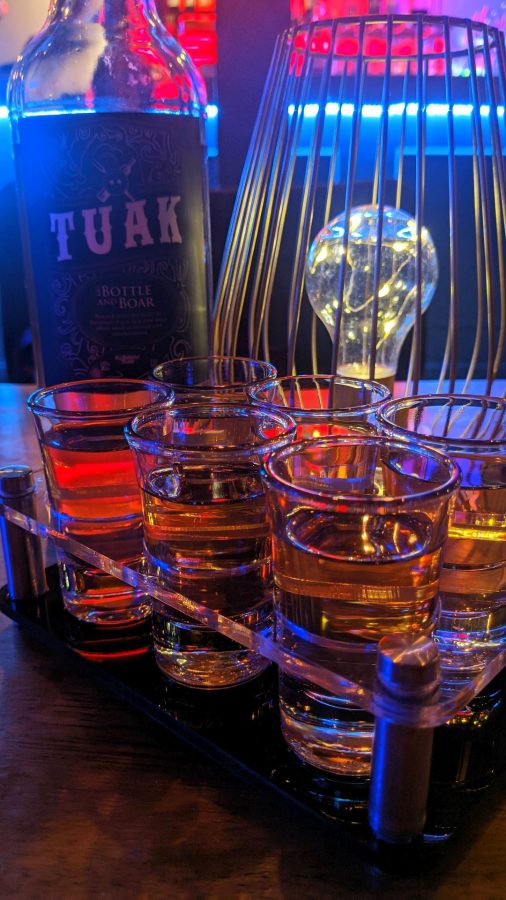 If you live in the Subang Jaya area or happen to find yourself in the neighbourhood, we highly recommend dropping by Bottle and Boar. And if you happen to climb the stairs to The Crib on the first floor, we're pretty sure you'll have a most enjoyable time there!
Location & Details
The Crib @ Bottle and Boar
15 Jalan SS15/5a, SS15
47500 Subang Jaya, Selangor

T: +603.5611 3651
W: www.facebook.com/bottleandboar