Rocking Christmas with Rockafellers Kitchen + Bar Changkat
You've got the decorations, the music, the friends and family; now round off the perfect festive atmosphere with a delectable platter of Christmas dreams!
Rockafellers Kitchen + Bar in Changkat Bukit Bintang, Kuala Lumpur is decking out with boughs of holly, inviting you to tuck into seasonal glory. As connoisseurs of British and Irish cuisine, Rockafellers Changkat is set to capture senses and tantalize palates with delectable Christmas specials.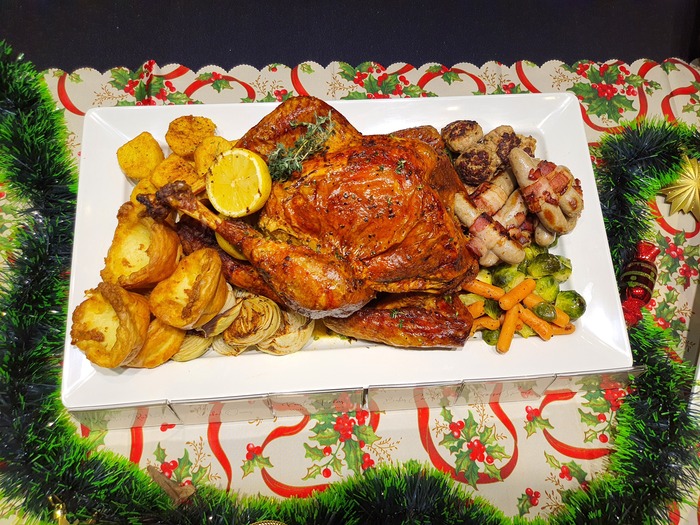 Celebrate the months of awaiting the year-end merriments with Rockafellers Changkat's Executive Chef Yogi's expertise in serving up signature crowd favourites of seasonal meats. Christmas delicacies of course have to include a Roasted Whole Turkey, complete with the array of stuffing (ranging from a choice of chicken, lamb, beef to pork), sides of carrots, baked onions, Brussels sprouts, roasted potatoes, fabulous Yorkshire puddings, and sausages. All are accompanied by cranberry sauce and roasted gravy, keeping up with rustic traditions of the holidays while satisfying every craving.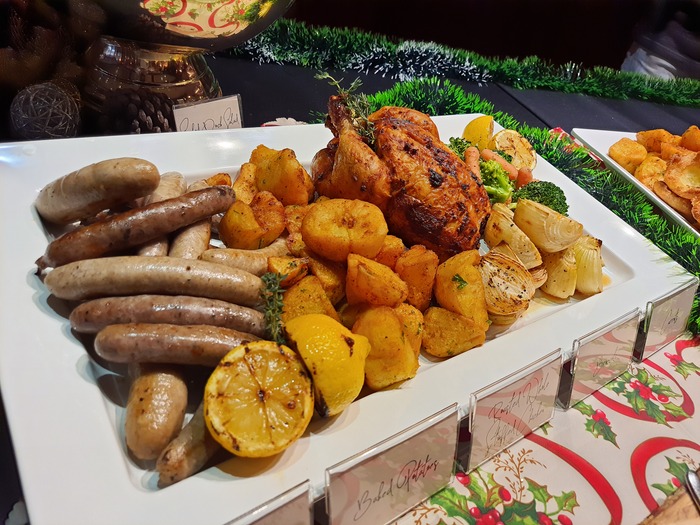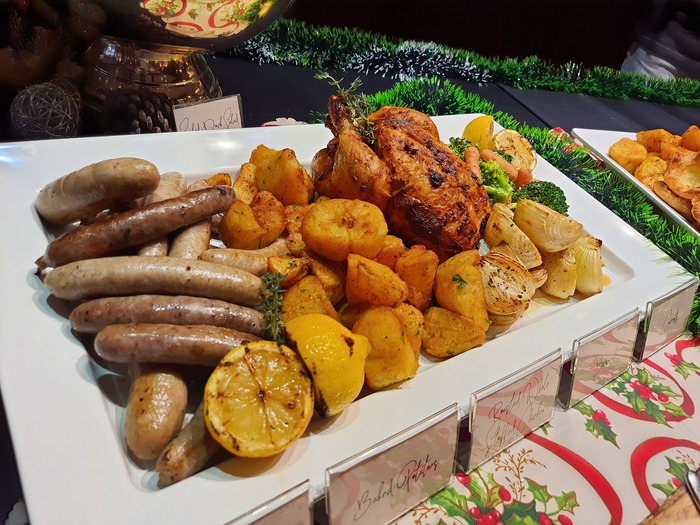 Should you want something a little more diverse for a large group, the Family Platter debuts this year with local traditional fares such as Roasted Crispy Pork Belly, BBQ Pork Ribs with Honey Glaze, Assorted Sausages, Roasted Whole Stuffed Chicken, and all the delicious gravy-drenched sides.
And to add on to this already mouth-watering festive spread, dig into classic festive a la carte mains such as the Lamb Shepard's Pie, Roasted Boneless Lamb Leg, and for the true treat, Grilled Tomahawk with Butter of the Gods (a concoction made of bone marrow and anchovy oil!)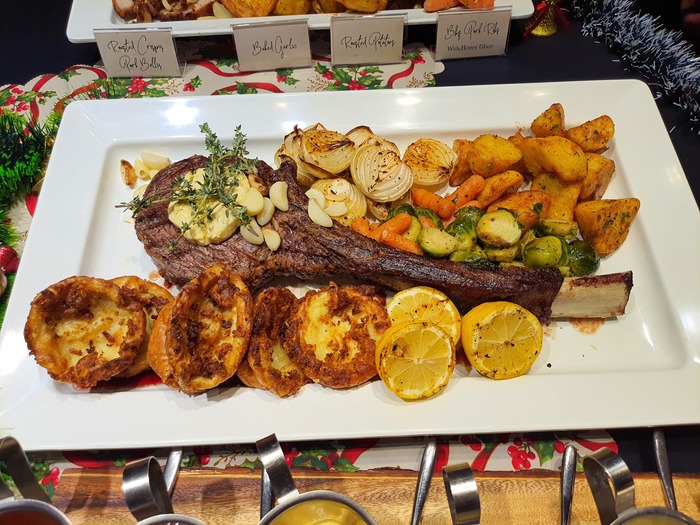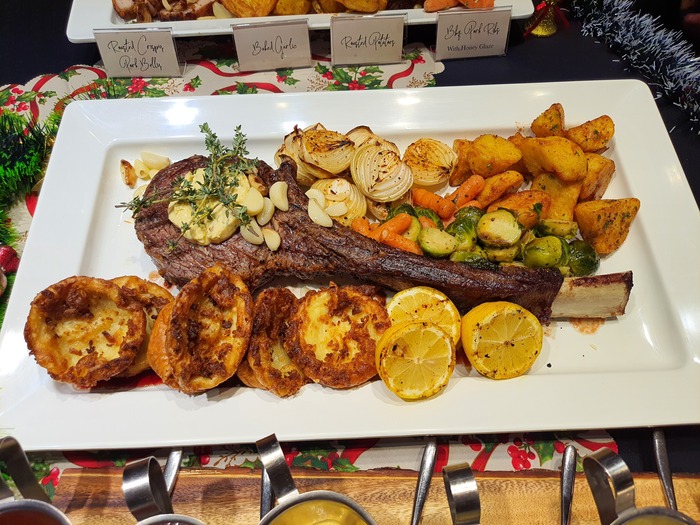 Patrons dining in can also indulge in the frothy goodness of handcrafted Christmas cocktails and mulled wine, just the thing to really feel the warmth of the holiday spirit.
These beautiful Christmas affairs from Rockafellers Kitchen + Bar will warm hearts and bring Christmas magic for dine-in, delivery, and take-away from 22nd December 2021 to 3rd January 2022.
Pre-orders available from now until 31st December 2021
Minimum period required for orders is 3 days prior to preferred date
A 50% non-refundable deposit should be paid upon placing orders
Free delivery within a 15-km radius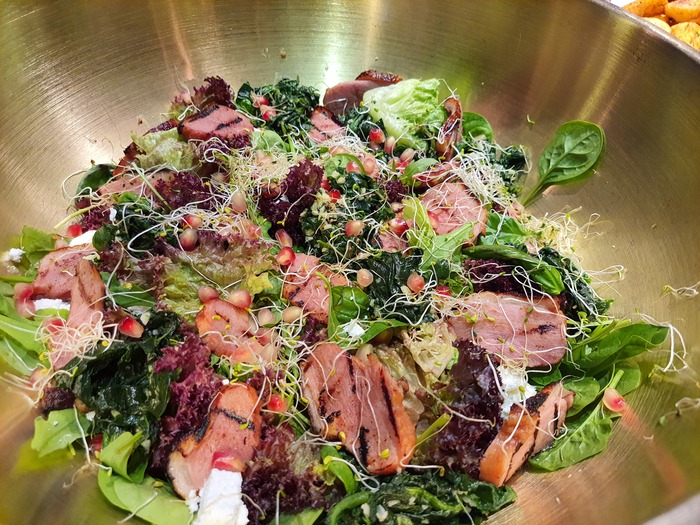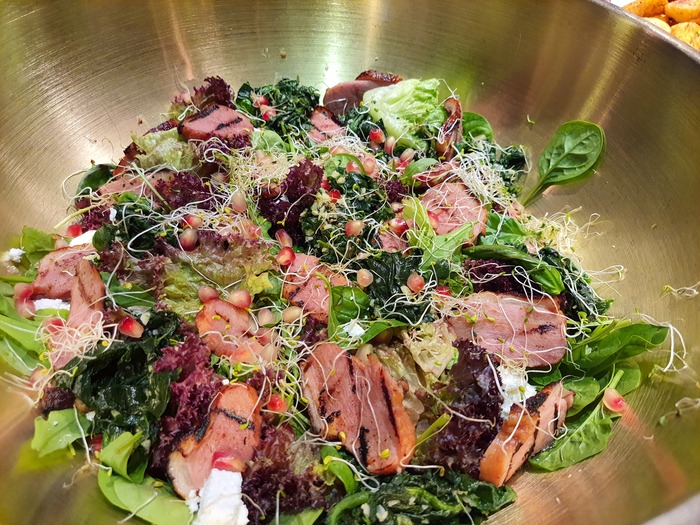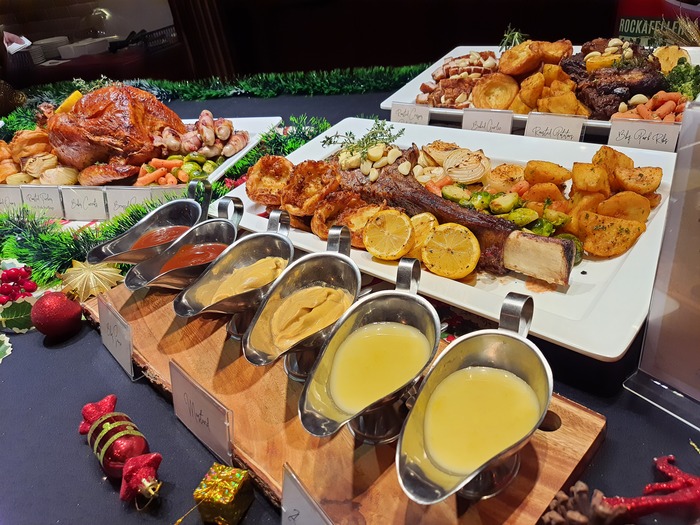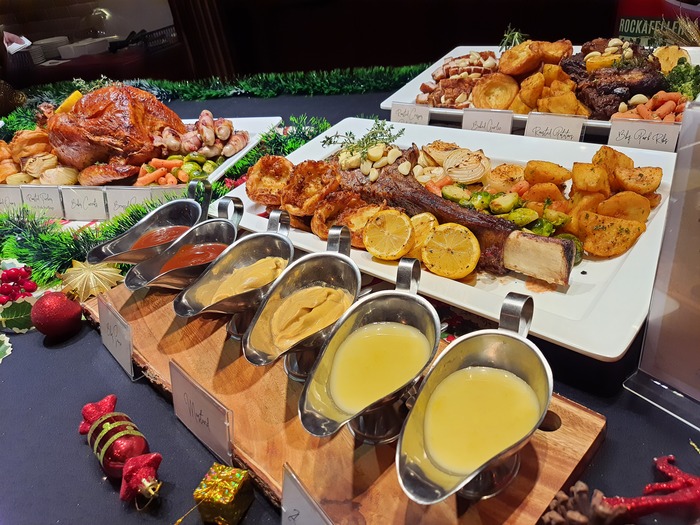 Pricing
Roasted Whole Turkey including stuffing and sides
– 3.5kg – 4.9kg : RM400.00 nett
– 5.0kg – 6.9kg : RM450.00 nett
Family Platter (for 6-8 individuals) : RM400.00 nett
Grilled Tomahawk (1.3kg – 1.5kg) : RM380.00 nett
with Brussels Sprouts, baby carrots, Yorkshire puddings, baked onions, roasted potatoes, roasted gravy, and Butter of the Gods
BBQ Pork Ribs with Honey Glaze : RM138 nett
with broccoli, carrots, baked potatoes, and baked garlic with spicy sambal and apple sauce
Roasted Crispy Pork Belly : RM145 nett
with broccoli, carrots, baked potatoes, and baked garlic with spicy sambal and apple sauce
Crispy Pork Knuckle : RM125 nett
with broccoli, carrots, baked potatoes, and baked garlic with BBQ and roasted gravy
Boneless Lamb Leg : RM310.00 nett
with broccoli, baked potatoes and baked garlic with mint sauce and roasted gravy
Assorted Sausages (1.0kg) : RM110.00 nett
with broccoli, carrots, and mashed potato with roasted gravy
Roasted Whole Stuffed Chicken (above 2.0kg) : RM88.00 nett
with broccoli, carrots, baked potatoes and baked garlic with chicken stuffings and roasted gravy
Lamb Shepard's Pie (3.0kg) : RM280.00 nett
Beef Pie (3.0kg) : RM280.00 nett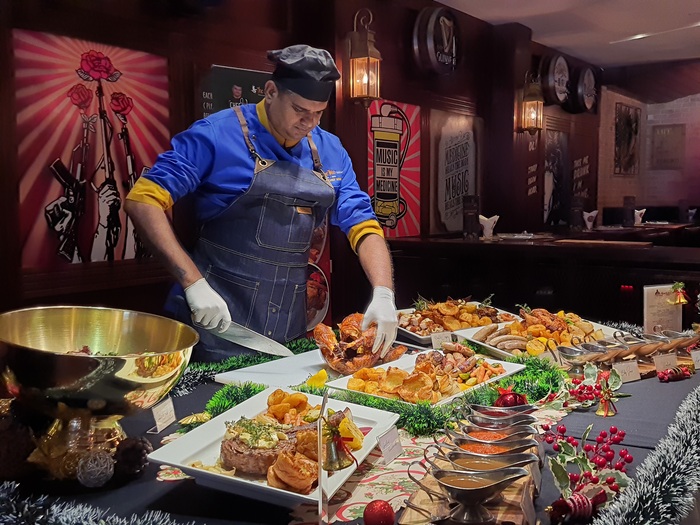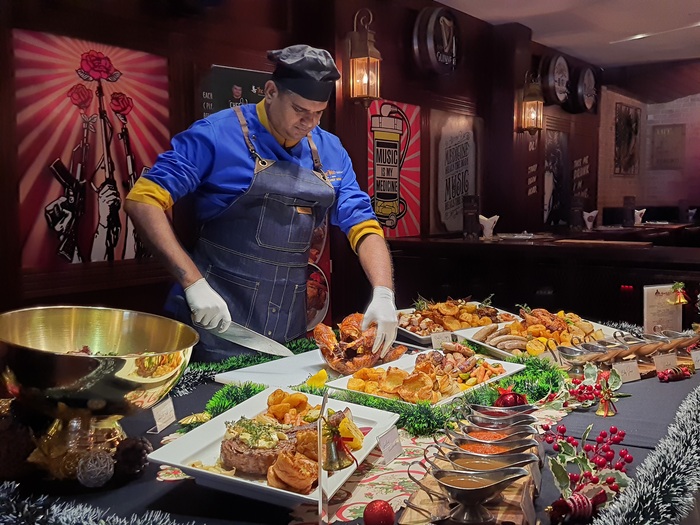 For bookings and enquiries, kindly contact:
Chef Yogi: +60 10 221 7302
Sunil: +60 12 358 6836
Sara: +60 12 250 7726
Location and Details
Address: 37 & 39, Changkat Bukit Bintang, Bukit Bintang, 50200 Kuala Lumpur
Opening hours: Daily (11.30am – 11.30pm)
Tel: 011-2709 4787