10 restaurants for tasty Thai curries in KL and Selangor
This week, Thailand marks Songkran, the traditional new year known internationally for its much-heralded water festival. Right here in Malaysia, you can spice up the Songkran season with a visit to one of these Thai restaurants that showcase a selection of curries worth celebrating.
1. Kompassion II, TTDI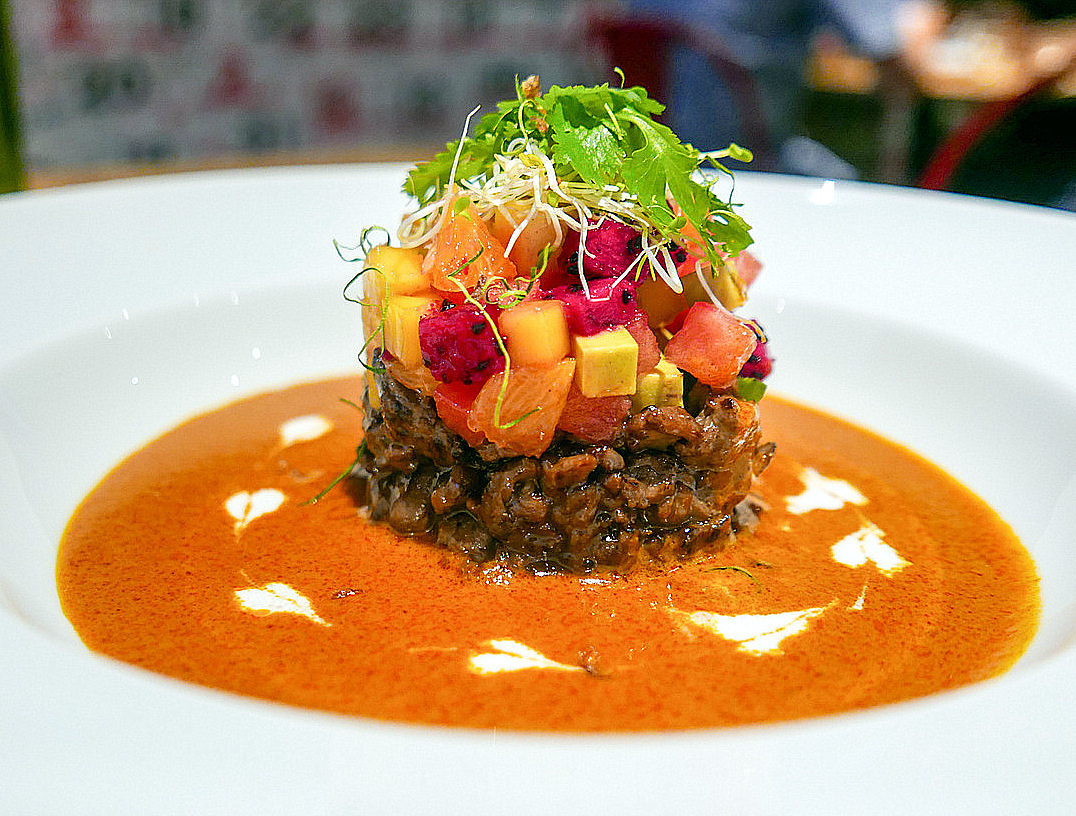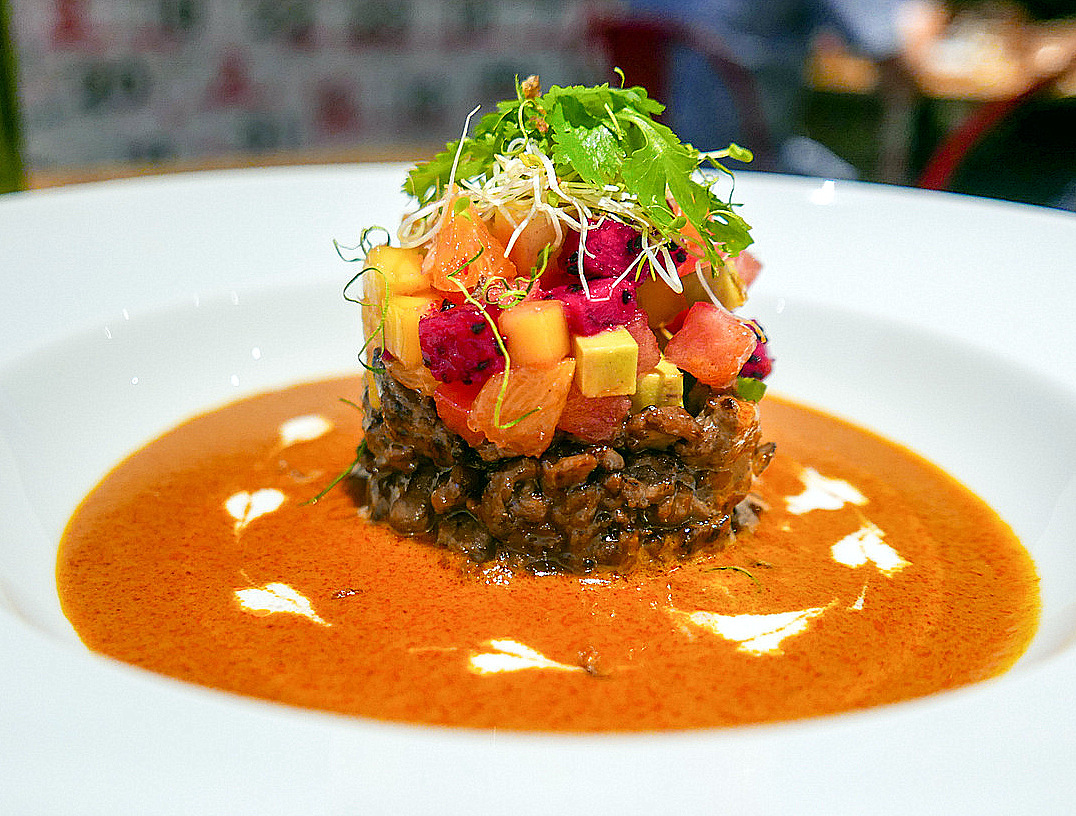 Kompassion II spotlights the innovative curries of Chef Nikom 'Kom' Uatthong – succulent grilled beef panang curry, layered with dragonfruit and other tropical fruits; double-cooked, fall-off-the-bone lamb shank hang laey curry; and a lobster-avocado green curry that's irresistibly luscious.
Read review: Kompassion II at TTDI
Find: Contact details and map for Kompassion II
2. Tiffin's By Chef Korn, Mid Valley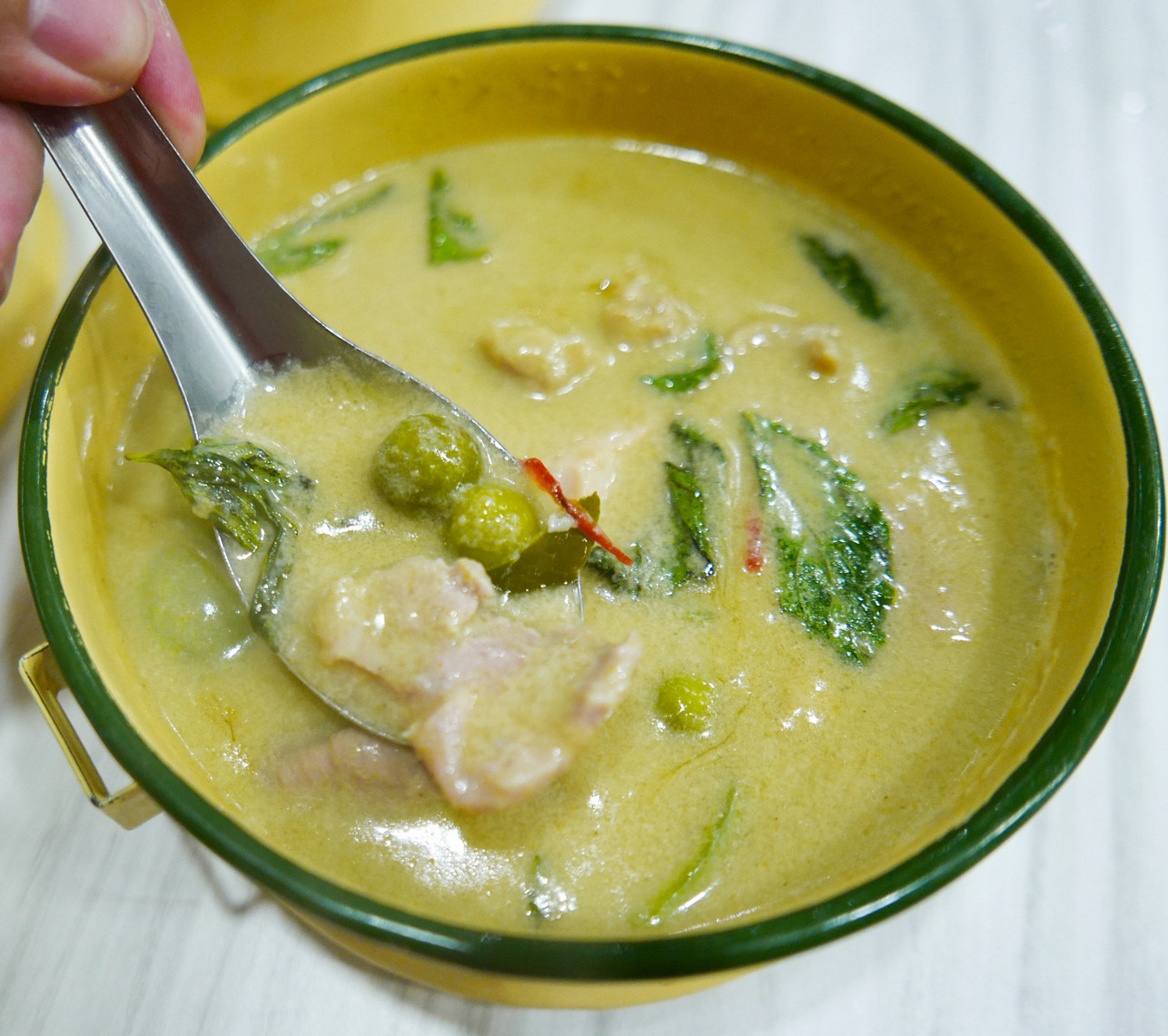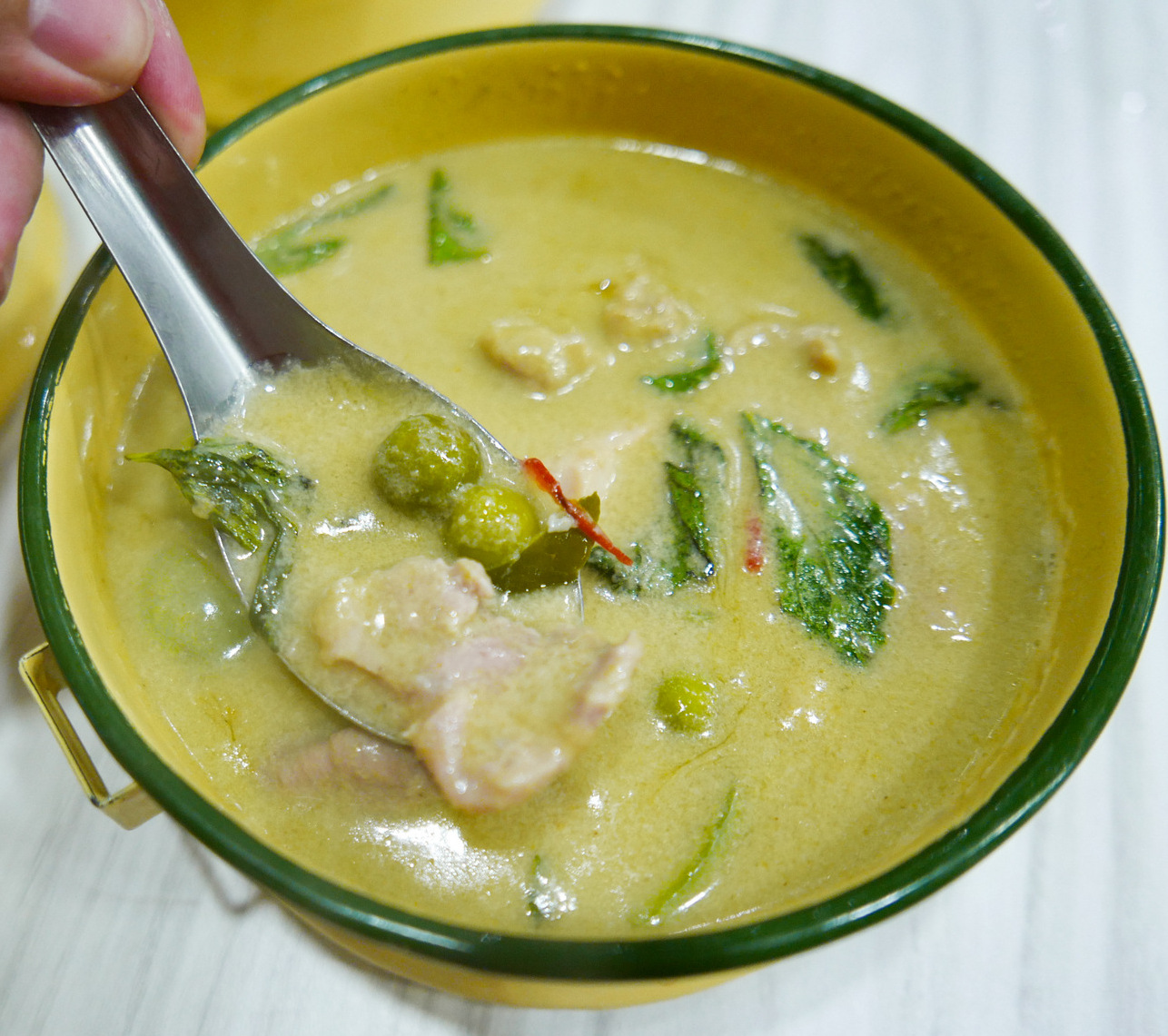 A lovely pork green curry served in a tiffin carrier captures the soulfulness of classic Thai flavours, imbued with the integrity of Chef Trakool 'Korn' Yodsuk's own experience of being brought up on the honest, home-nurtured cooking of the people of Chanthaburi province.
Read review: Tiffin's by Chef Korn at Mid Valley
Find: Contact details and map for Tiffin's by Chef Korn
3. Thai Camp, Petaling Jaya
For a satisfactory single-plate lunch or dinner that costs under RM10, Thai Camp promises temptations like mildly spicy panang pork curry with rice.
Read review: Thai Camp at Taman Paramount, PJ
Find: Contact details and map for Thai Camp
4. Rak Somtam, Kota Damansara
Thumbs up for Rak Somtam's Chiang Mai-inspired pork belly curry, a rich recipe with voluptuous chunks of meat in mildly tangy gravy laced with lemongrass and other potently fragrant elements.
Read review: Rak Somtam Urban Thai Eatery at Kota Damansara
Find: Contact details and map for Rak Somtam
5. Riverboat, Taman Desa
Riverboat's 'kaeng som' is a gently sweet-sour tamarind curry with prawns and omelette slices that has us compulsively slurping up each steaming-hot spoonful.
Read review: Riverboat at Taman Desa
Find: Contact details and map for Riverboat
6. Thai By Thai, Petaling Jaya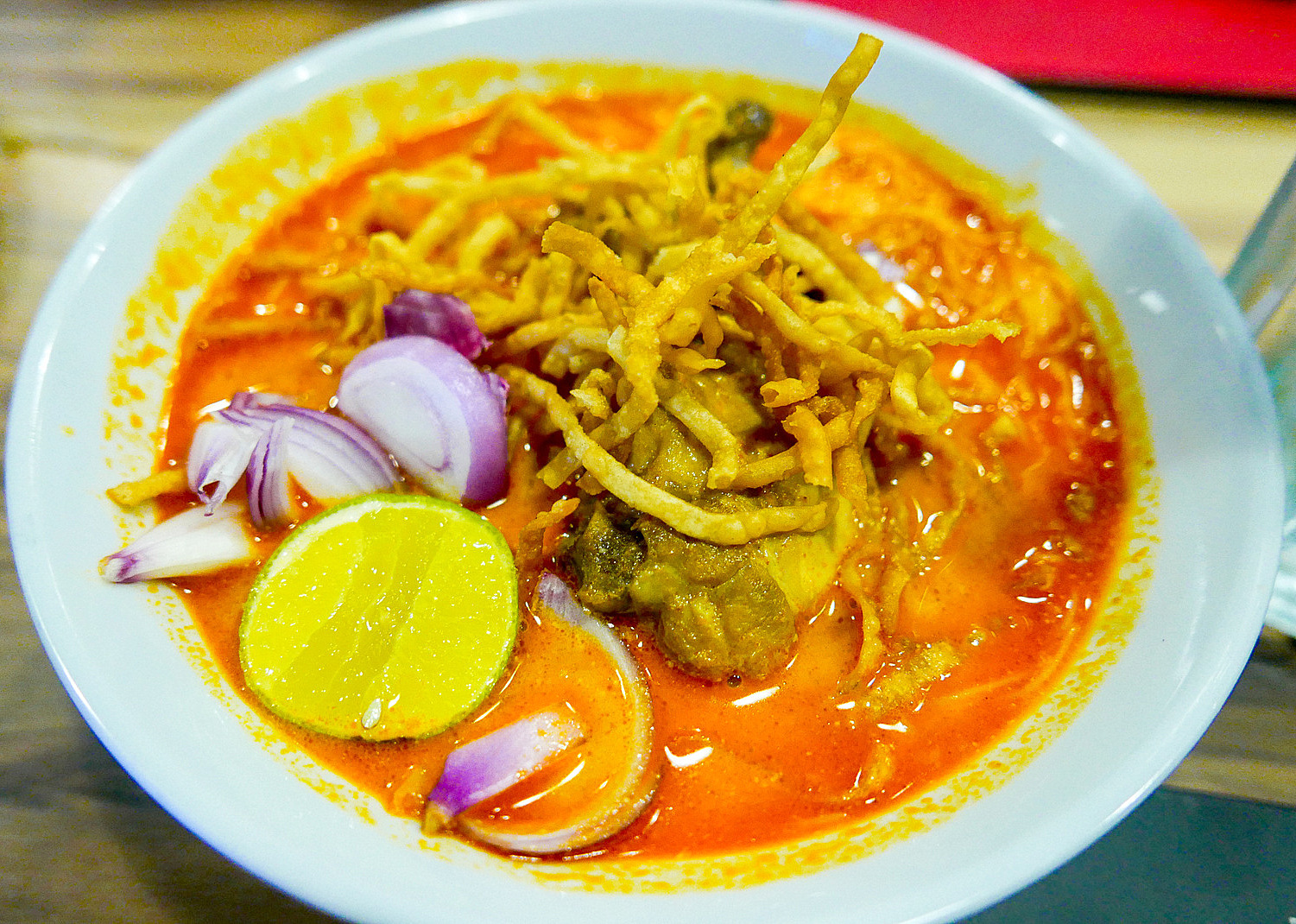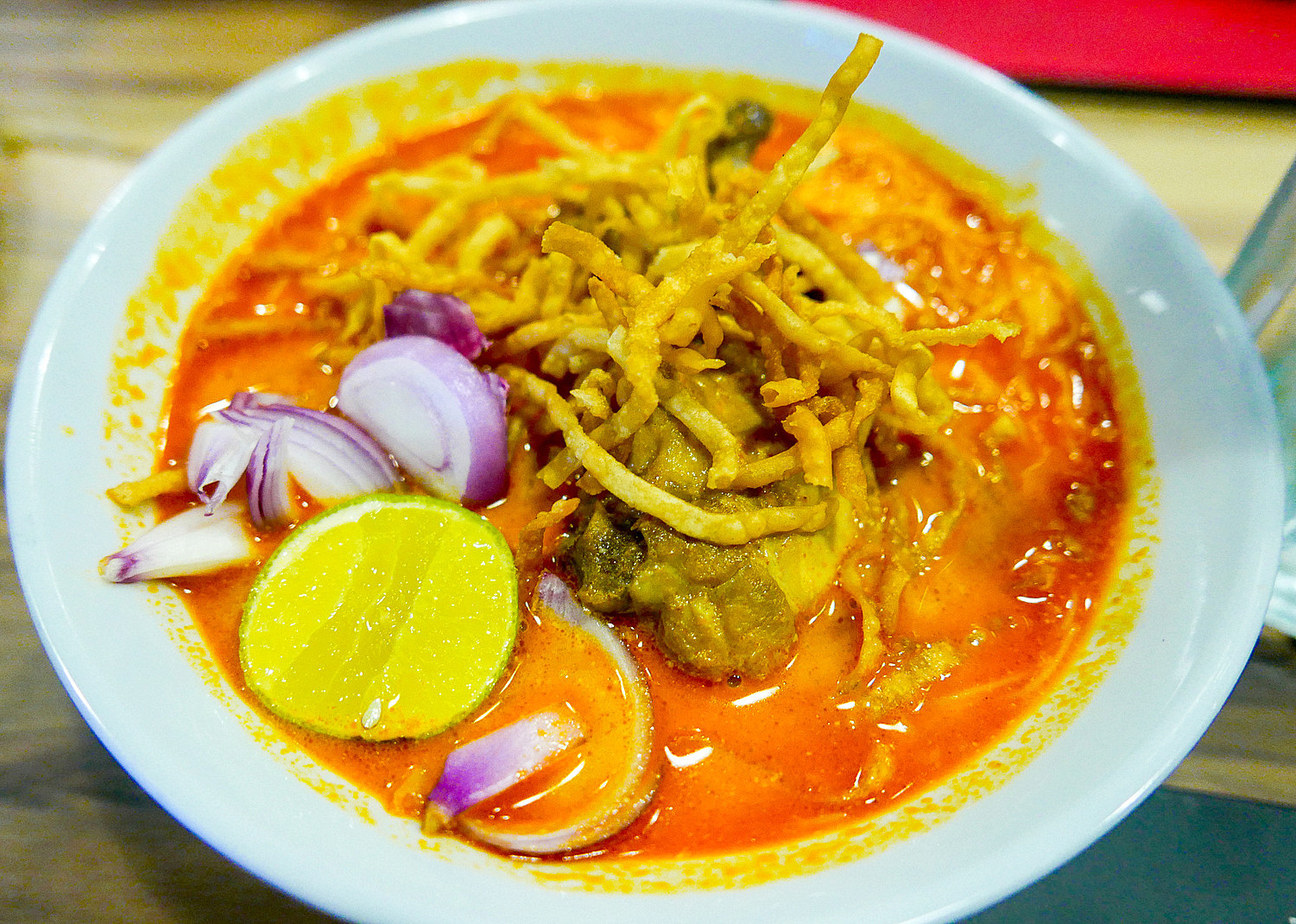 Thai By Thai's chef Nok hails from Chiang Mai, so the top temptation here is her city's beloved khao soi gai, a mix of vermicelli and crispy noodles with a chicken drumstick and shallots in a light but satisfyingly fragrant curry.
Read review: Thai by Thai at PJ New Town
Find: Contact details and map for Thai by Thai
7. My Elephant


A long-time crowd-pleaser, My Elephant's roast duck curry with fruits is a creamy concoction anchored by bountiful slices of tender meat.
Find: Contact details and map for My Elephant
8. Erawan, Kota Damansara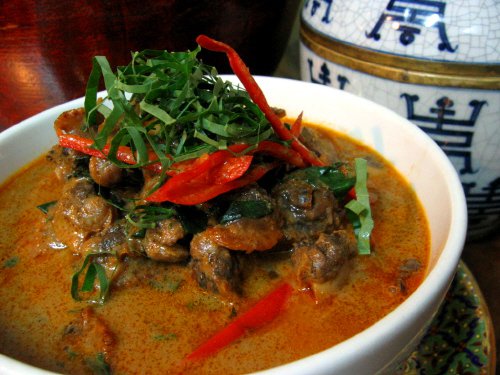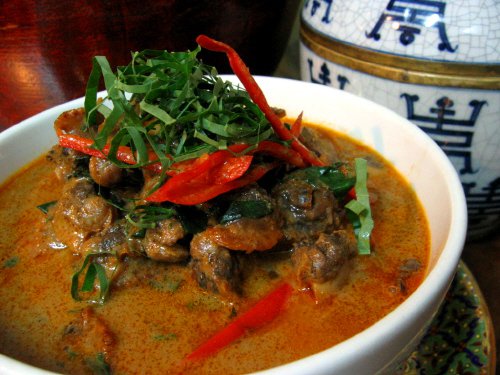 Cockle curry with betel leaves – this dish alone would make Erawan worth visiting. Creamy and flavoursome, packed with succulent cockles. Note that this offering needs to be ordered in advance and is subject to availability.
Read review: Erawan at Dataran Sunway
Find: Contact details and map for Erawan
9. Chang Thai, Old Klang Road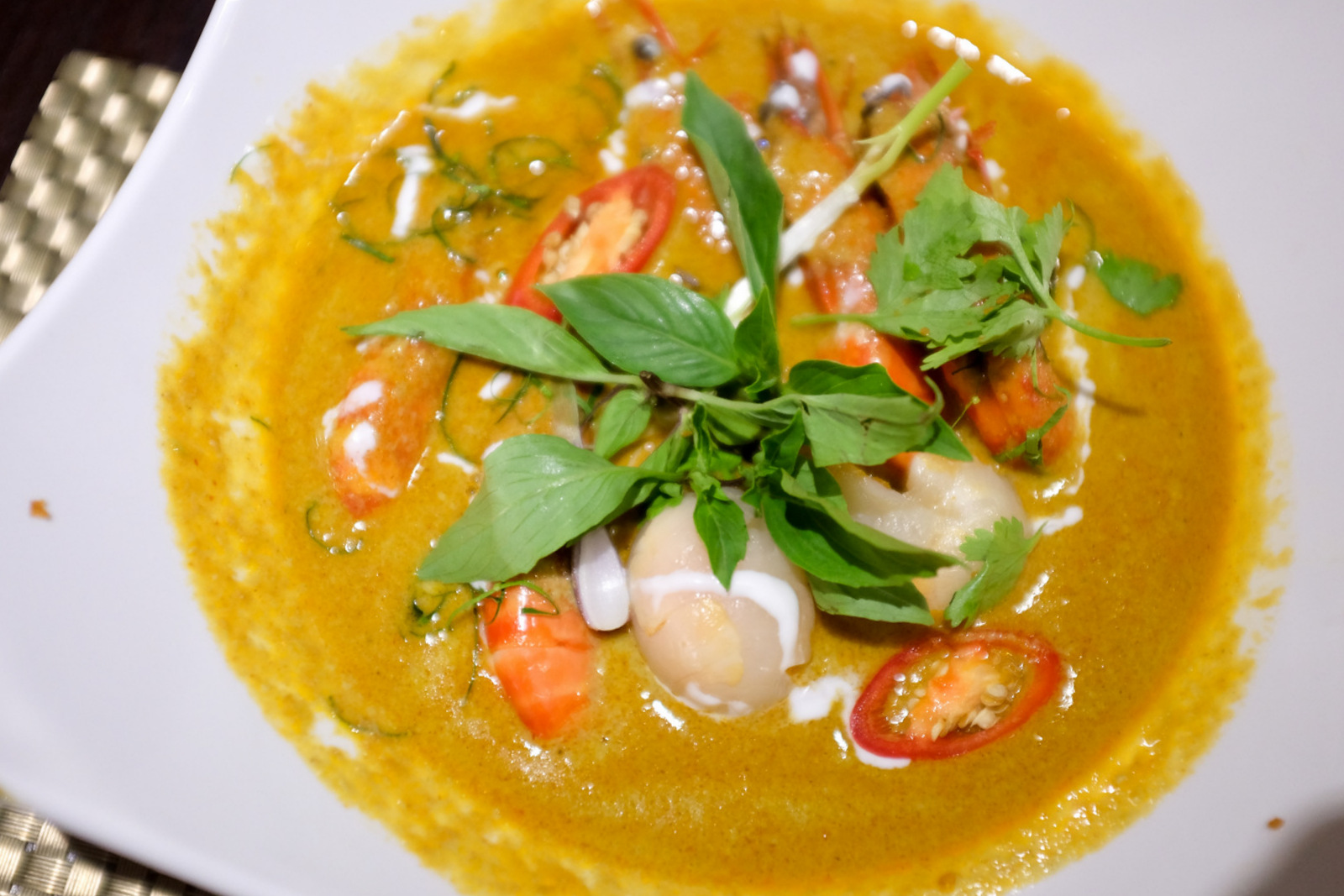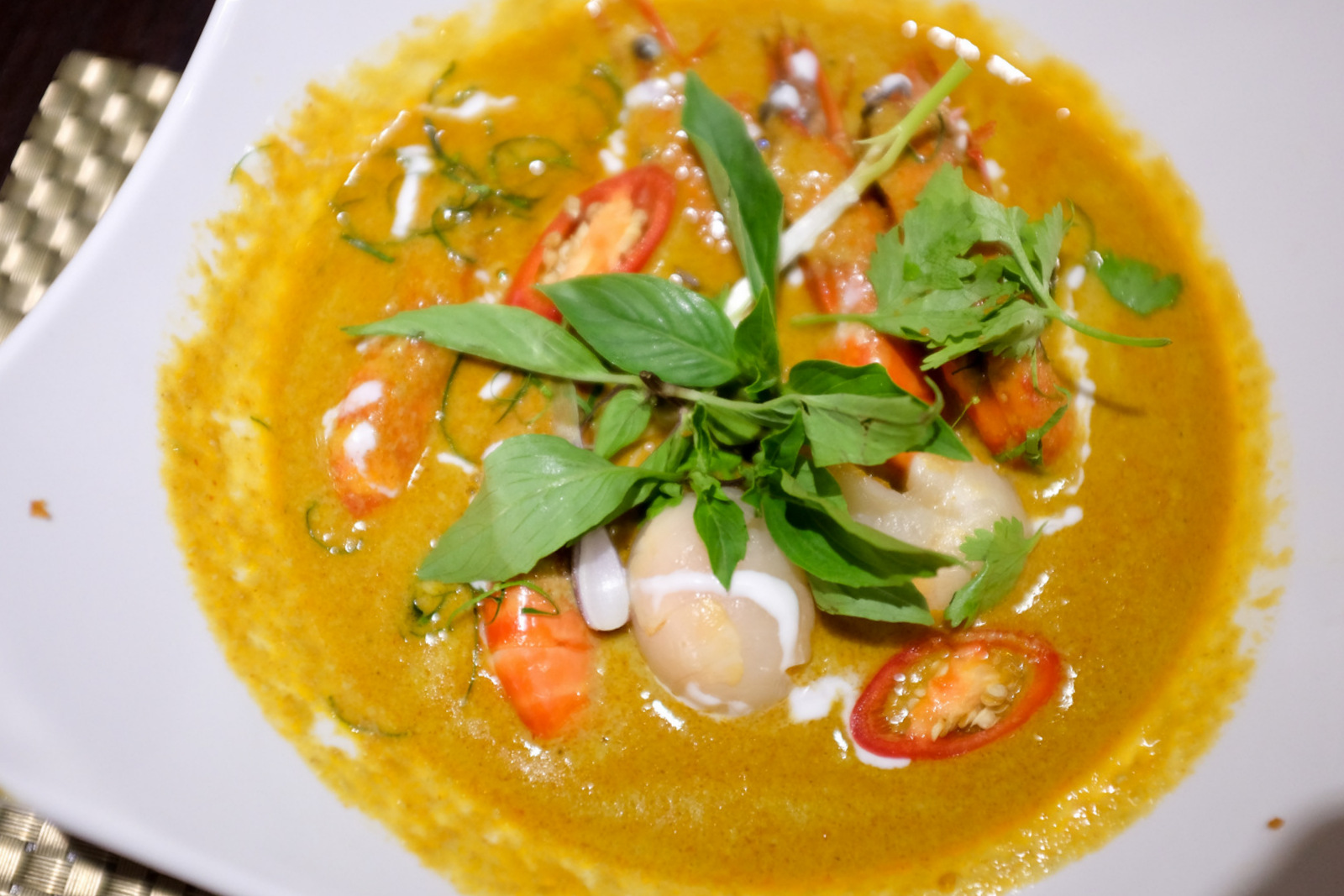 Chang Thai offers hearty helpings of yellow curry with prawns, green curry with chicken, massaman curry with beef, panang curry with lamb shank and red curry with roast duck.
Read review: Chang Thai at Valenza Hotel
Find: Contact details and map for Chang Thai
10. Sen Of Thai, Damansara Uptown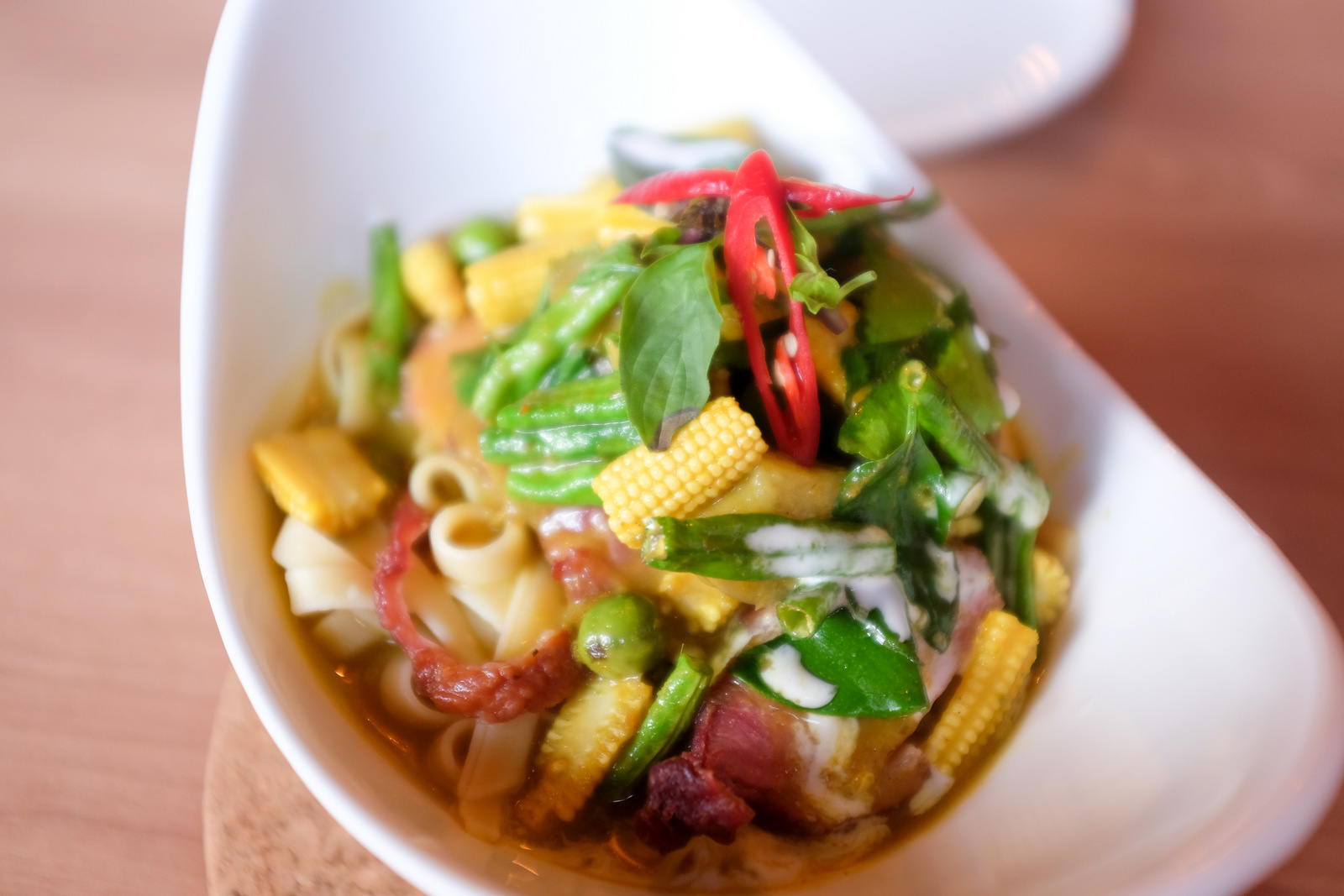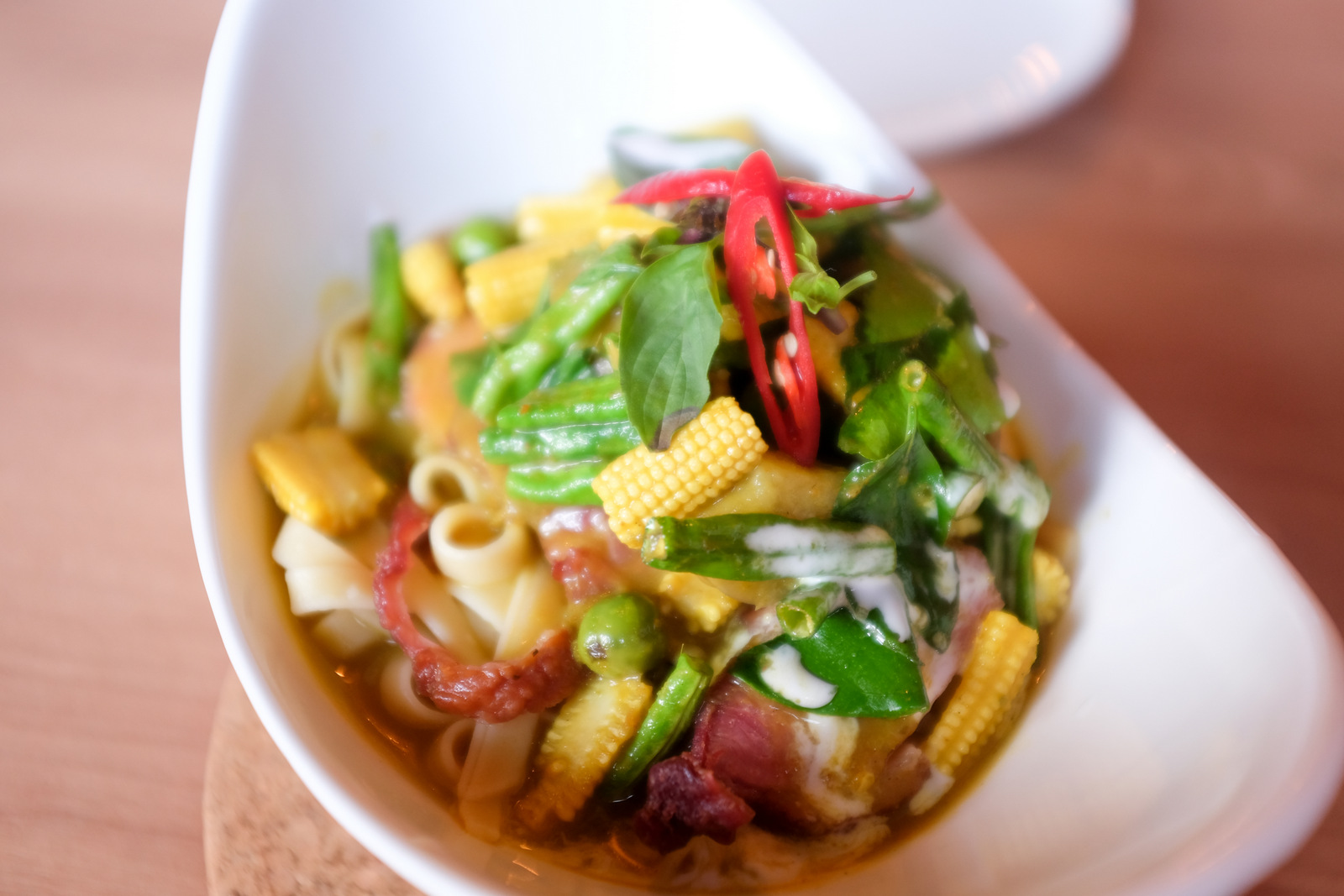 Try a Thai curry in a fusion fashion here, in a pasta with slivers of duck in green curry sauce.
Read review: Sen of Thai at Damansara Uptown
Find: Contact details and map for Sen of Thai