White Horse Tavern at Jalan Ampang: Restaurant review
On its website, White Horse aims to be "a cozy English tavern and family restaurant". Therefore, the place is divided into a dining area and a pub which are separated by a glass door.  Chairs with ecru-coloured backs are paired with brown tables in the dining hall, which contains a small children's play area. In the pub, the furniture comprises barrel tables and high chairs. There are also huge monitors screening the latest sporting events and a pool table.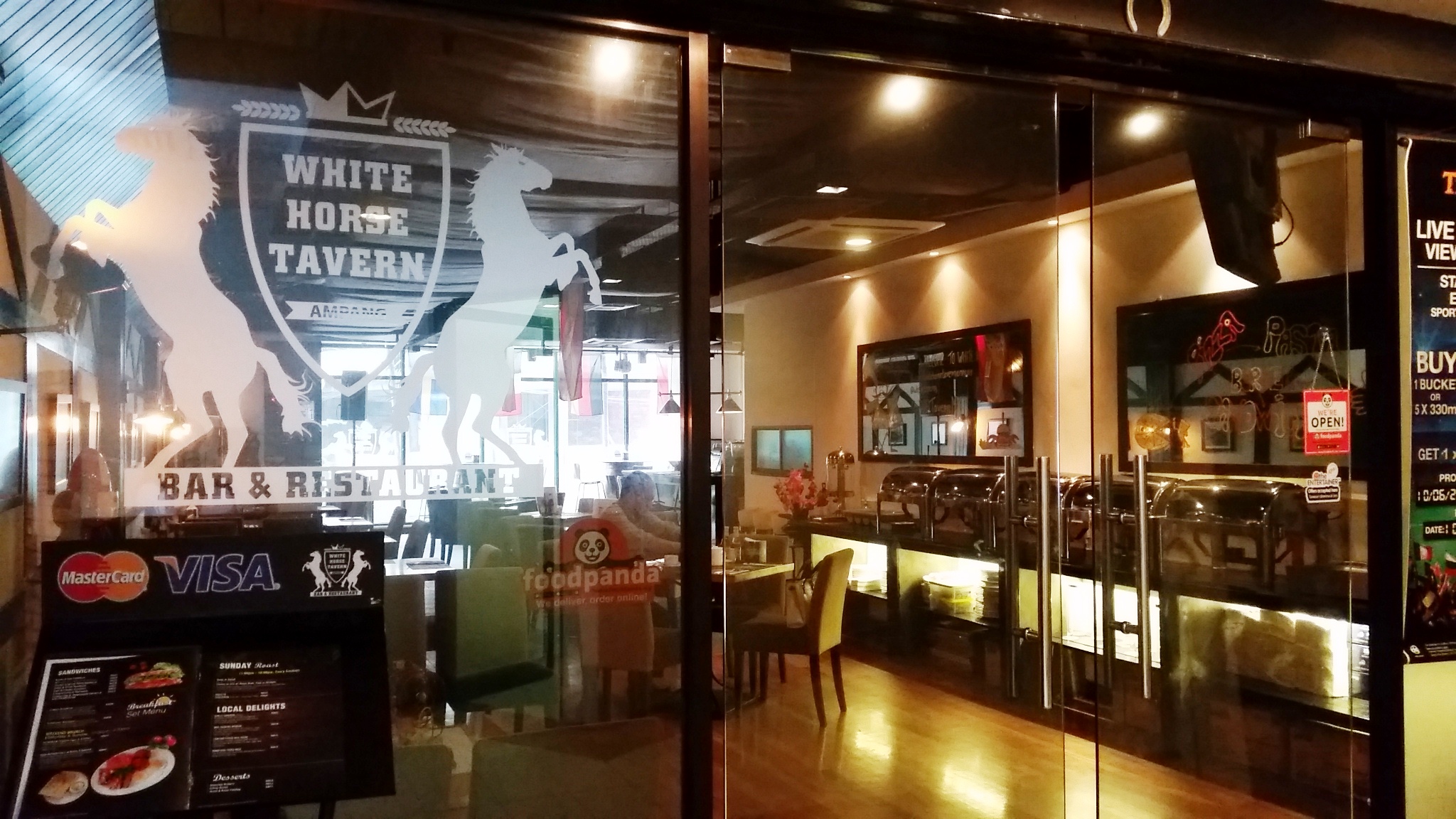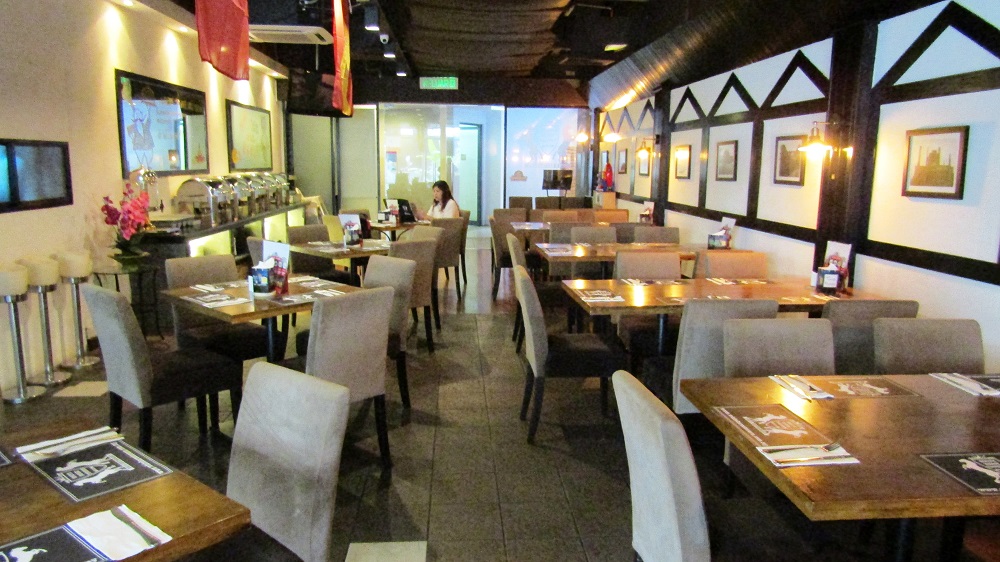 The A4-sized black menu is sprinkled with pictures, and its listings are grouped into "appetizer", "soup", "salad", "ribs", "pizza", "sandwiches" and "local delights". Breakfast sets are also available on weekends. I am surprised that Indian dishes like "dry curry chicken with yogurt", "Kashmiri lamb shank" and "dark chukka lamb masala with yogurt" have sneaked into the menu.  The restaurant's signature dish is honeycomb baby pork ribs (RM129). Other rib dishes offered are lamb rack ribs, baby back ribs, and whole slab: all require a waiting time of 30 minutes.
Soup and salad
My pumpkin soup (RM15) is laced with cream and comes with two pieces of bread. The soup's texture is silky smooth and the depth of its sweetish- nutty flavour makes it ideal for dunking the bread in.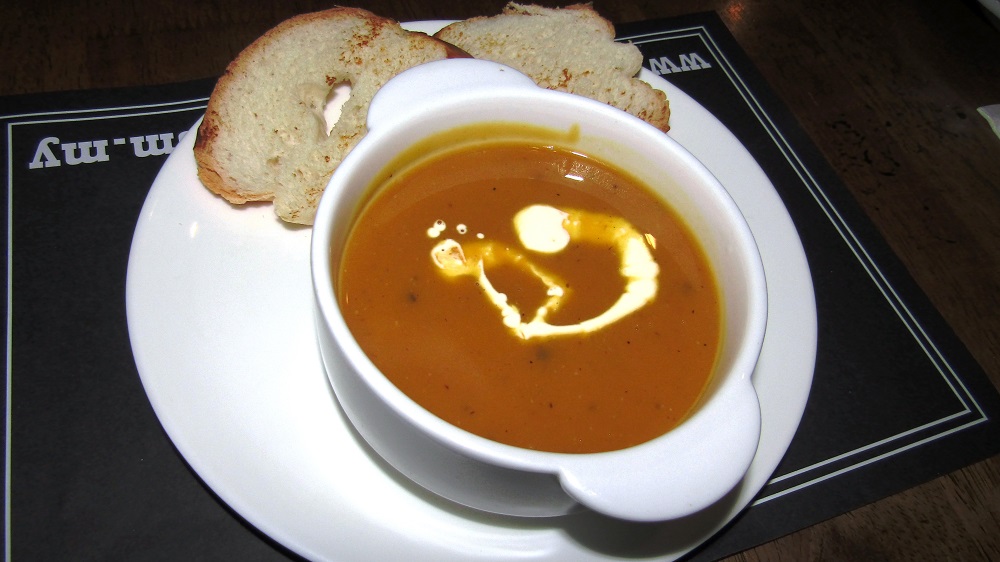 Tomatoes, cucumber and red lettuce make up the veggies in the grilled chicken salad (RM29). The vinegar-oil dressing, however, seems a tad weak; perhaps a mayo-based dressing would be better. My suspicion that the grilled chicken might be leftovers is dispelled when I popped a piece into my mouth. It's fresh and tender.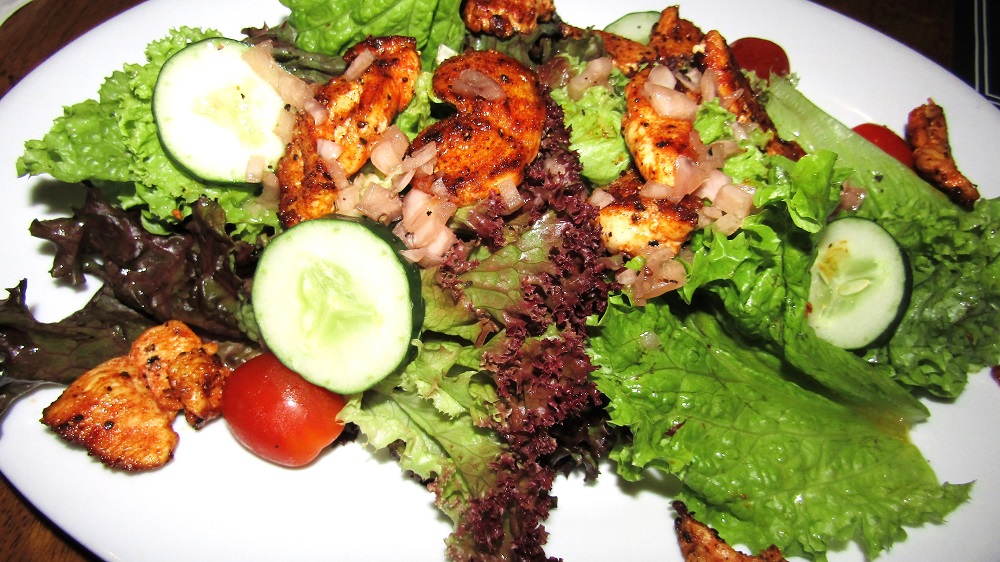 Pork delights
The pork ribs platter (RM32) is laid neatly on a wooden board and comprises only six rib sticks coated with sauce. My first chomp reveals sweet-savoury meat embroiled in a zesty BBQ sauce. Though these ribs are seriously crave-worthy meat, I'd prefer them to come with sides to freshen things up a bit.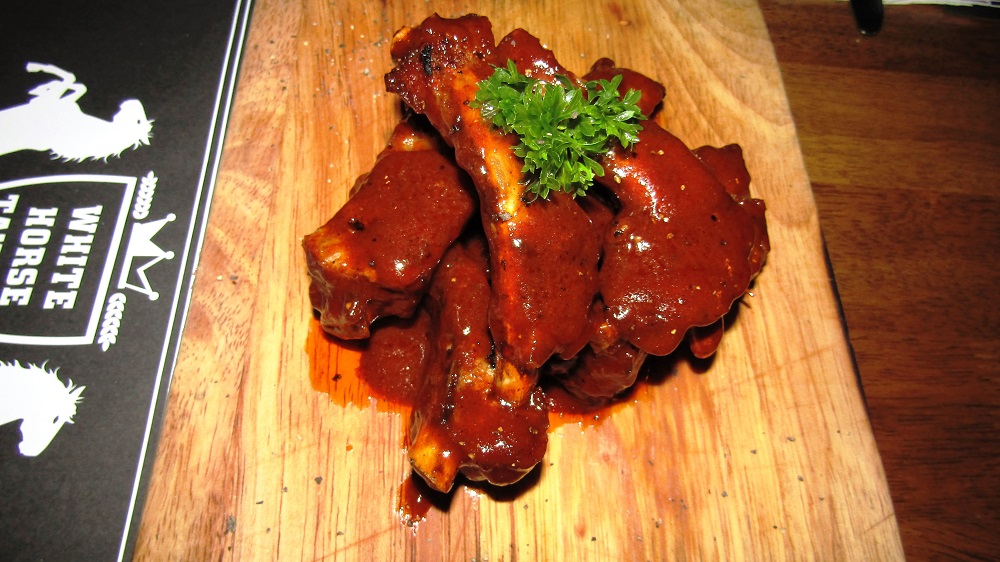 My fried deep, golden brown pork schnitzel (RM32) is served with fries, apple sauce and coleslaw. The sweetish-tart apple sauce works like magic on the crisp exterior, adding crumbly contrast to the moist juicy interior. The coleslaw provides a tangy snap.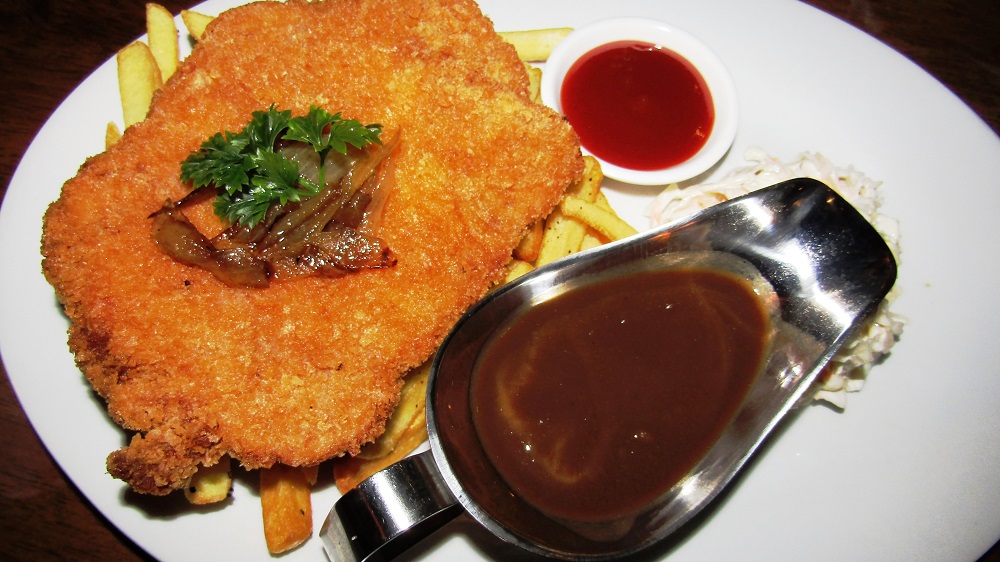 Drinks
The English Breakfast Tea (RM6.90) lives up to its reputation as a strong, full-bodied blend of black tea that's perfect with sugar. As an aside, English Breakfast Tea is a misnomer as it was invented in Edinburgh, Scotland.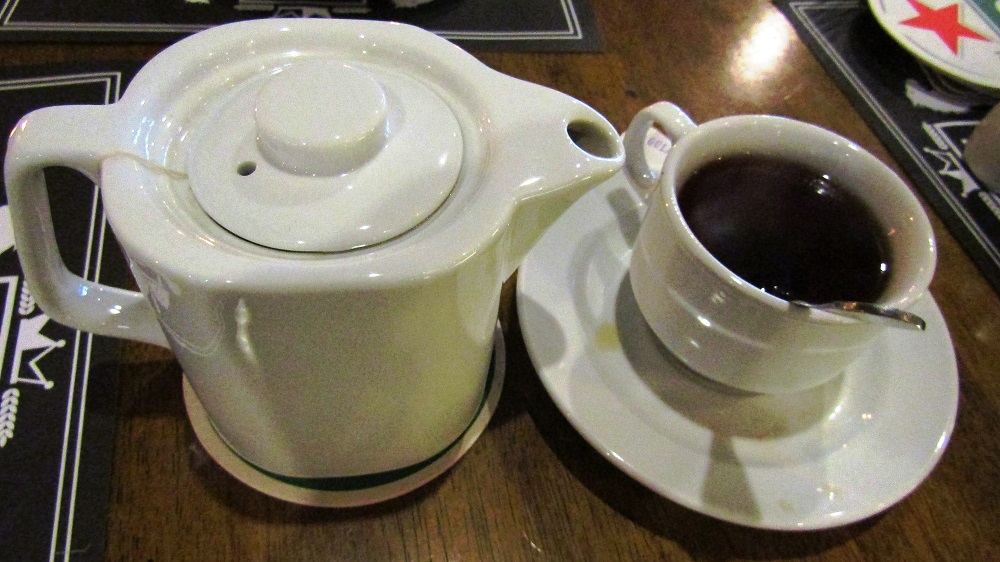 At the bar, a glance at the beverages menu shows the usual draught beer, spirits, cocktails, Cognac and Italian and South African wines. A standout among the list is Japanese single-malt whisky such as Hibiki (12 years) and Hakushu (12 years) priced at RM450++ per bottle.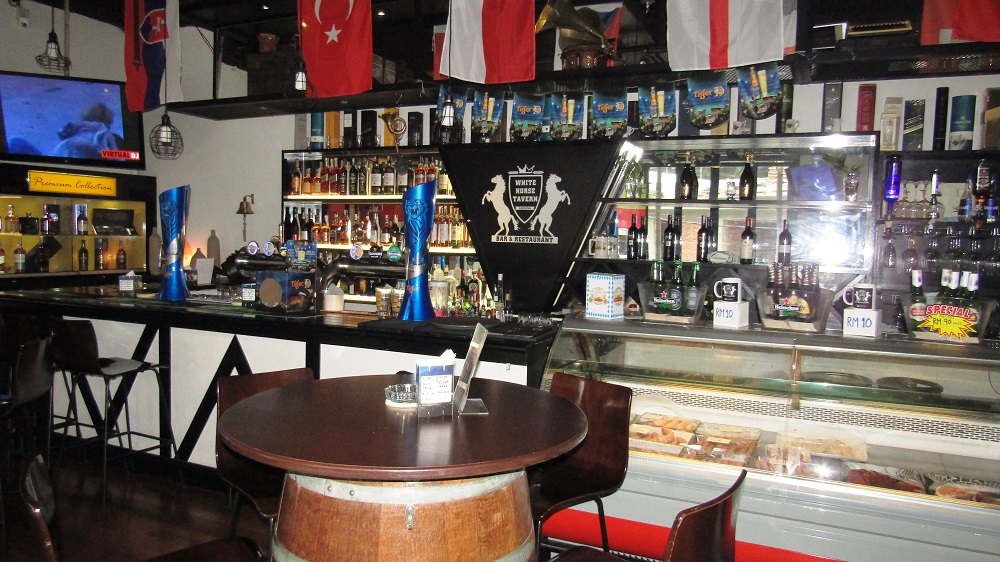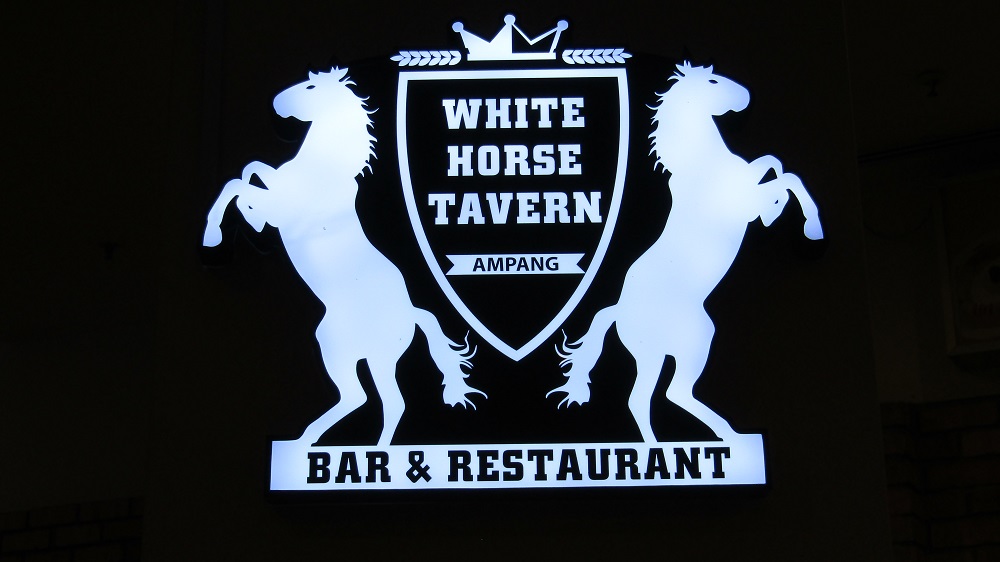 Verdict: There were only one or two false notes in my meal which makes this spot worth visiting for satisfying square meals.
Location & Details
White Horse Tavern
Lot G08B, Ground Floor, The Ampwalk, 218, Jalan Ampang, Kuala Lumpur
Opens 11am to 1am on weekdays) and 10am to 1am on weekends.
Tel: +603-2166 0708