The Westin Langkawi Is Raising the Culinary Bar on the Island
To commemorate the reopening of The Westin Langkawi Resort & Spa after a lengthy Covid-related closure, as well as the relaunch of its onsite eateries, Tide, the property's signature beachside restaurant, recently set diners' palates alight as they hosted the first in a series of planned wine pairing dinners.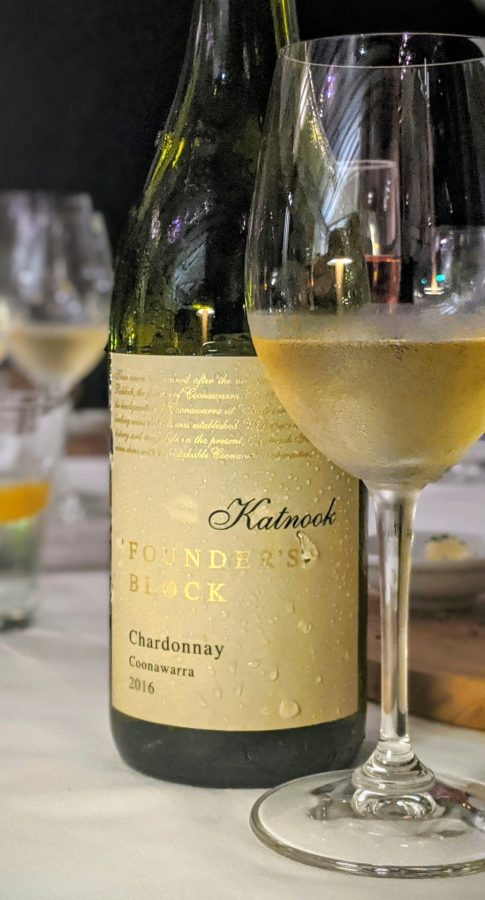 Oftentimes, aficionados will see one high-end item on a set menu that seals the deal for them… lobster, a fine steak, or perhaps imported oysters. For me, it's usually a good pan-seared foie gras. For the decadent menu offered with this dinner, however, there wasn't just one lofty, standout dish. Every course was a part of a tapestry of luxe dining. Locally grown caviar, fresh premium Irish oysters, a gorgeous trio of foie gras offerings (including my favourite), Earl Grey-infused oxtail consommé, a stunning Boston lobster thermidor, a truly indulgent Wagyu tomahawk steak, and a sinful Valrhona chocolate dessert. Even the palate cleanser was special, a lovely orange and cranberry vodka sorbet. The entire meal was paired with a range of excellent wines from Katnook Estates in Australia's well-regarded Coonawarra region.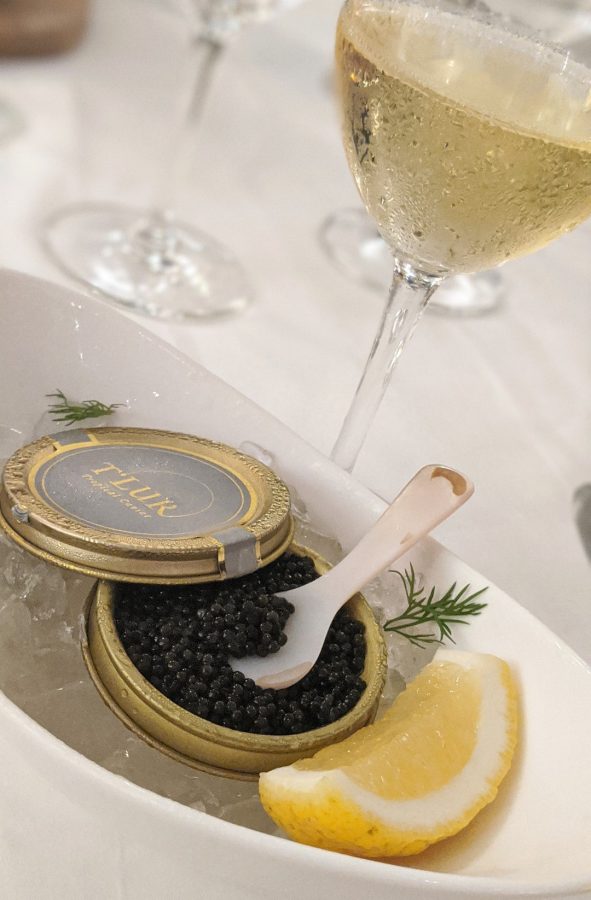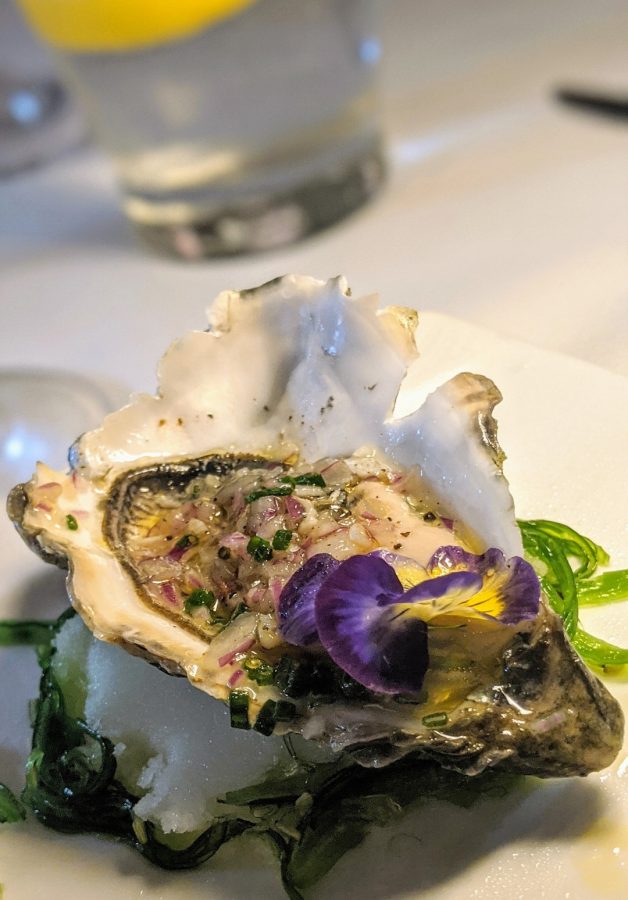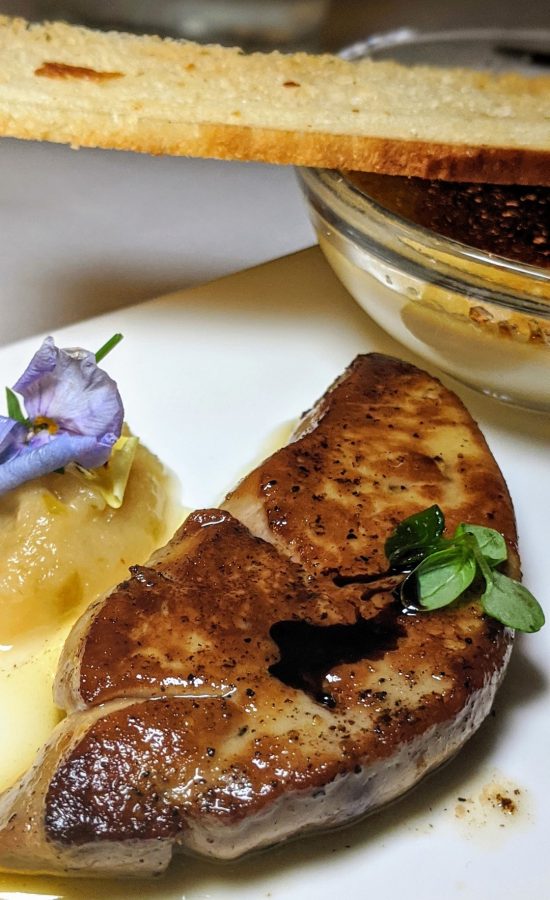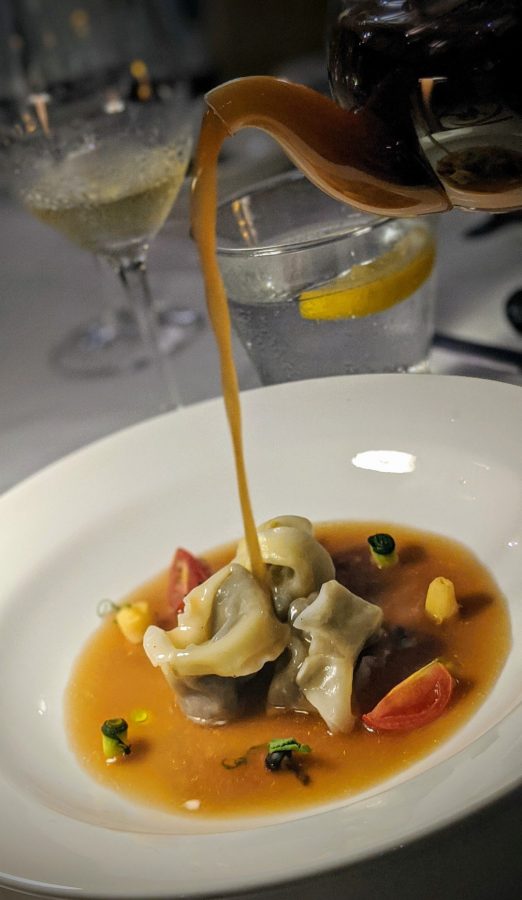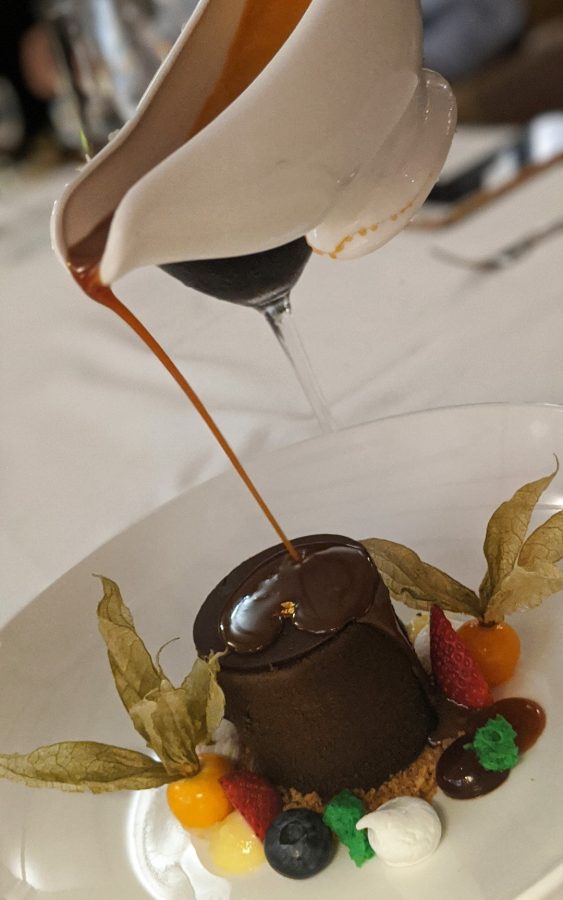 It was a start-to-finish sterling meal, with excellent service and pacing to match the culinary execution. Suffice it to say that the entire F&B team at The Westin Langkawi has thrown down the fine dining gauntlet on the island, and it's difficult to imagine such a stellar effort being surpassed anytime soon.
I was fortunate enough to sit down with the two chefs now heading up the culinary scene at the resort, Executive Chef Herwig Knapen, who hails from Germany, and locally born Chef de Cuisine Ho Chia Wei, better known as Chef Jiro. Both men are as affable and friendly as can be, and bring a welcome dose of personality and approachability that complements their formidable talents in the kitchen.
We talked about the unique challenges posed by a still-ongoing pandemic that has decimated the travel industry and will keep international tourists away from Langkawi for at least the remainder of 2020, and possibly quite a while longer. Neither chef hesitated in the response when I asked how they were dealing with the challenges.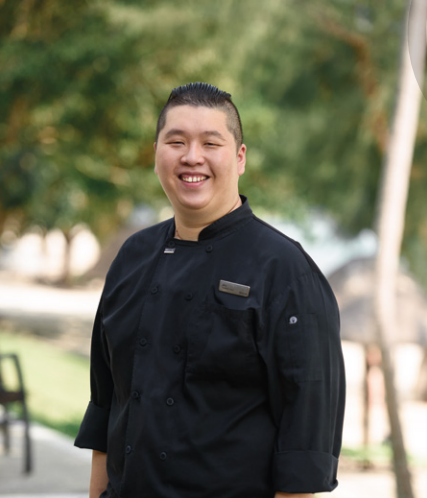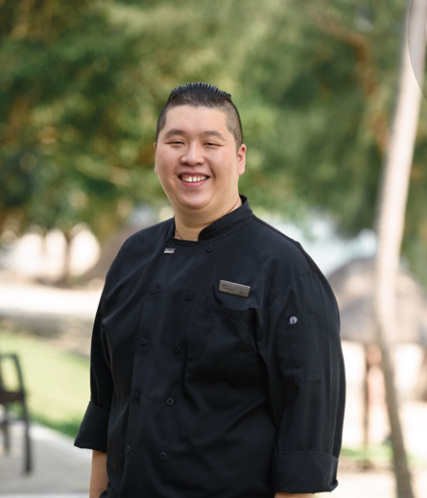 "Maintain quality above all else," Chef Jiro said. He was immediately echoed by Chef Herwig, who said, "As we reopened our various F&B outlets, we decided to concentrate even more on quality. If it doesn't taste good, we don't serve it. This is important to differentiate Westin's restaurants from others on the island."
For now, with international arrivals still nonexistent, Malaysian residents comprise the entirety of the resort's complement of guests, and those guests are reaping the benefit of the talents and skills of both chefs, Herwig and Jiro. I asked them what changes were part of the "new normal" and what guests could expect – both in things that were different now and in things that remained unchanged.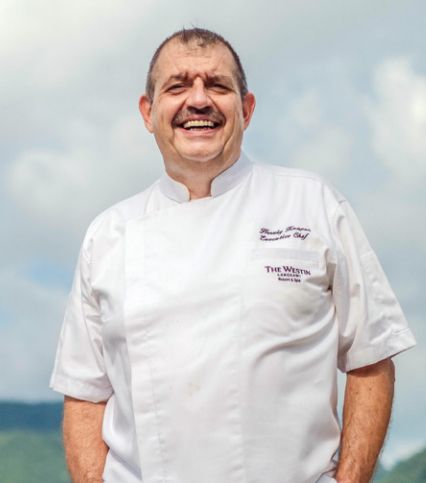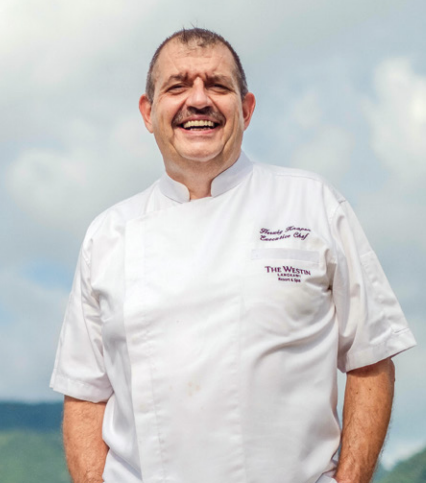 "Well, things like plating, service standards, and the use of quality ingredients… these things haven't changed," Chef Herwig explained. "But serious attention to hygiene, physical interaction points, certain processes and policies have been affected and changed because of Covid. Even in the supply chain – before ingredients even get to the hotel – things have changed."
Chef Jiro added that local suppliers factored in more prominently now, partly because of the need to streamline the supply chain, but also because Malaysian growers are now producing goods of much higher standards. "Heirloom tomatoes, excellent microgreens, and even high quality caviar," he enthused. "In the past, you may have needed to import produce to achieve certain standards; but today, the quality and choice of some of the ingredients available locally in Malaysia equal or exceed that of what can be imported. We want to support local growers whenever possible."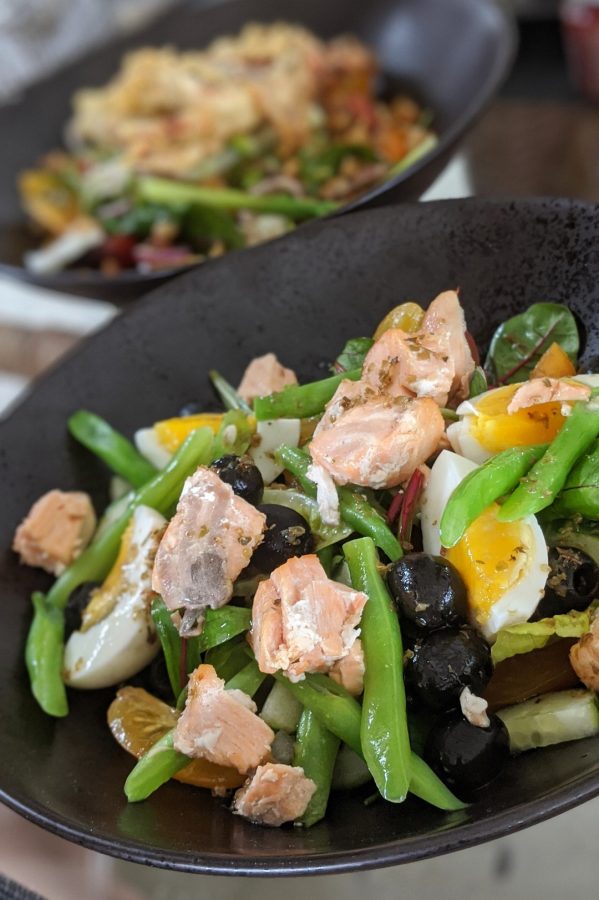 Chef Jiro also spoke of the conscious push to reduce the number of so-called touch points, from the supply chain to the back of the house, where hygiene standards are at a scrupulous new high, right through to the servers in the dining rooms, which in many cases now, might just be the cook who plated your food. "If you can have one person handling your plate," Chef Jiro explained, "rather than three or four, that's now seen as much more preferable."
I asked each of the men to recount a lesson or a story from their culinary journey. Chef Herwig, who seems always ready with a lively anecdote, smiled broadly as he recalled his experience in opening a large hotel in Dubai. "It was an incredible experience," he said. "Just bringing together so many different people, each with different talents. We had 330 cooks and chefs and over 90 stewards!" I stopped him here, just to confirm – 330 cooks? "Yes, it was a huge team, and obviously it was an incredible challenge for me to remember so many faces and names! Even to recognise some of them who I didn't see often was quite a struggle."
But one experience from that time really stood out, he said. "We built a massive pyramid in the hotel's lobby made of chocolate. We brought in 1,000 kilos of chocolate, which all had to be handled and carved and shaped and perfectly prepped and placed. You can imagine! But what an incredible experience that was… it brought in so many elements, from construction knowledge to pastry chef talents!"
Chef Jiro, meanwhile, shared a lesson he was taught early on in his culinary journey, one which has stuck with him ever since. "Well, of course I've worked with many people over the years, and learned from many different chefs," he began. "One particular chef, however, from early in my career, taught me to treat my team like family. To look out for them, to take an interest in them. And it was nothing less than he did himself, so that lesson stayed with me, and it's something I've always tried to do."
So on the heels of such a remarkable wine pairing dinner, a tour de force that really showcased just what culinary wonders are possible on this little-known (outside of Malaysia) island, I asked Chef Herwig what he might have up the sleeve of his chef coat for the balance of 2020 and on into 2021.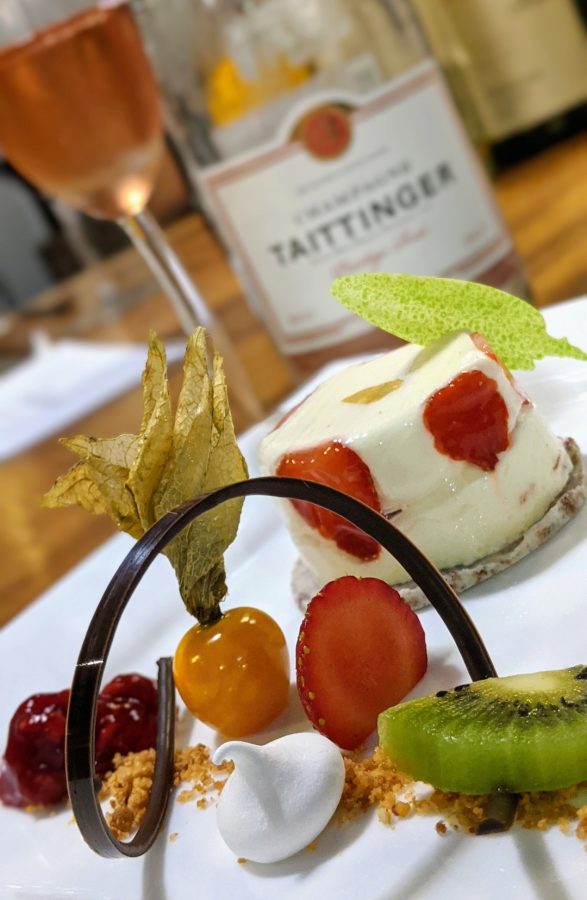 "There's still so much uncertainty for the rest of year, so we have some ideas, but we will lock in things and activate specific plans as we see the direction things will go," he explained quite reasonably. " We do plan to make special wine dinners a regular thing, with top-notch menus pairing the cuisine with excellent wines from around the world. At this time, we haven't firmly decided the frequency of these special dinners, but perhaps quarterly; again, a lot just depends on how things go. It's probably safe to say we'll be having one more before 2020 is over."
For now, though, take it from us that the team at The Westin Langkawi Resort & Spa has seriously raised the bar for culinary excellence on the island. They really outdid themselves in laying out a seven-course feast of stunning quality that, to say the very least, left no one hungry (and many barely able to walk away from their table). The service staff, as well, even with reduced numbers to comply with the resort's SOPs for safety and hygiene, deserve a special shout-out for their exemplary service throughout the meal.
If you're looking for an impressive meal that ticks all the right boxes (including value, for though this particular dinner was by no means cheap, given the sublime calibre of the food and wine presented, it was still a magnificent value), be sure to put Tide at The Westin Langkawi on your short list. In fact, if you have plans to be in Langkawi in the coming months, it's worth your while to contact the resort to see if they might happen to have any special dinners scheduled!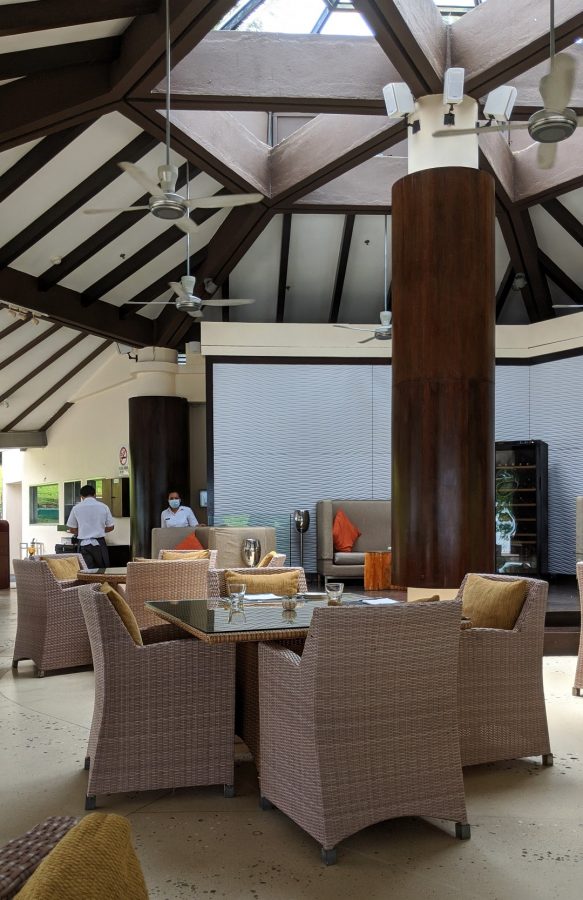 In my conversation with Executive Chef Herwig Knapen and Chef de Cuisine Jiro, one thing I asked was if there was an overriding mission, or a kitchen philosophy at the resort's F&B outlets, and how that might be affected by the demands of cooking at an island resort. Chef Jiro, who looks after Tide, answered first: "Well, some of the sourcing considerations are different on an island resort than in the city, but overall, cooking on an island is not much different. The kitchen is the same, the processes are the same, and the goals are the same."
And what are those goals? Chef Herwig chimed in, "Ensuring high quality and guest satisfaction at every step. The main aim for us at The Westin Langkawi is to ensure the guest will come back."
As for that mission statement, Chef Herwig said it plainly, "Cook with passion. It must flow from your heart to your palate, every time. If you cannot cook with passion, you will never be able to deliver genuine excellence. It translates directly to what's presented on the plate."
Seated next to him, Chef Jiro smiled and nodded firmly in agreement.