Special Hennessy X.O Dinner at Saint Pierre Kuala Lumpur
Hennessy recently unveiled a truly exceptional dining experience at Saint Pierre Kuala Lumpur, reflecting and complementing The Seven Worlds of Hennessy X.O. The two prestigious brands worked closely to introduce the special dinner menu, which was inspired by "The Seven Worlds", a short film directed by legendary director Ridley Scott.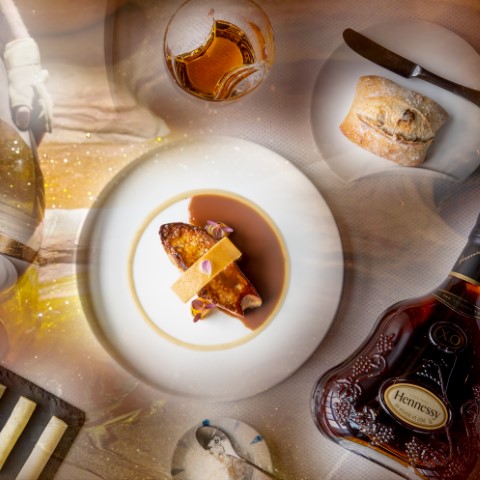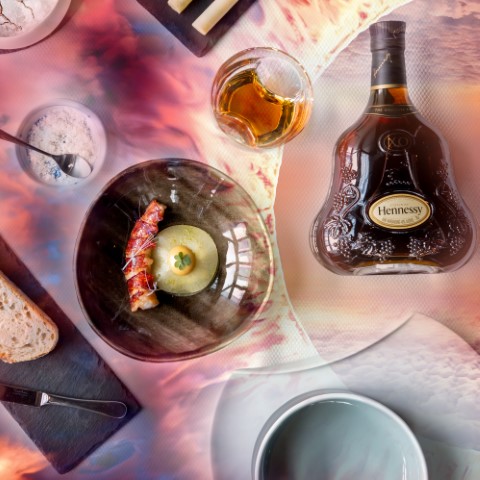 The film portrays each tasting note of Hennessy X.O in a creative interpretation described by Hennessy's Comité de Dégustation, as illustrations of the cognac's taste and feel: Sweet Notes, Rising Heat, Spicy Edge, Flowing Flame, Chocolate Lull, and Wood Crunches, all culminating in an Infinite Echo.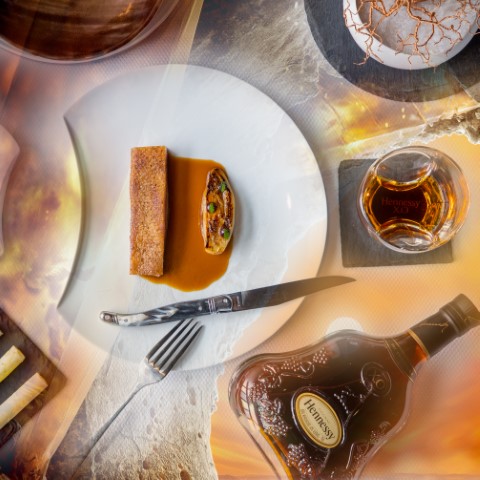 The Senior Brand Manager of Hennessy X.O, Aiko Lee, explained, "Every part of the film has its purpose and meaning, portraying each drop of Hennessy X.O as an odyssey." It may sound a bit esoteric, and at first glance, you may think you're reading the descriptive notes for a new high-end perfume, but after experiencing the menu's procession of beautiful dishes, we were convinced.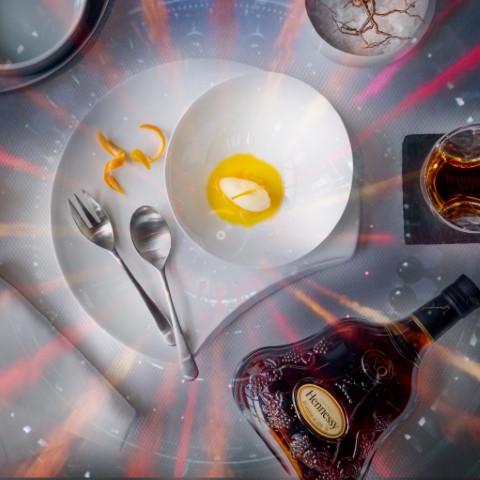 Chef Lroy Lim of Saint Pierre Kuala Lumpur has created a decadent, sublime seven-course meal that represents each of Hennessy X.O's tasting notes. Immersing the diner into the multisensorial journey of Hennessy X.O, each course complements its nuances, highlighting the versatility of this exquisite cognac. The menu comprises the highest quality ingredients, flawlessly prepared and stunningly presented. Such indulgent treats as black truffle, duck, lobster, and foie gras all feature on the menu's seven courses.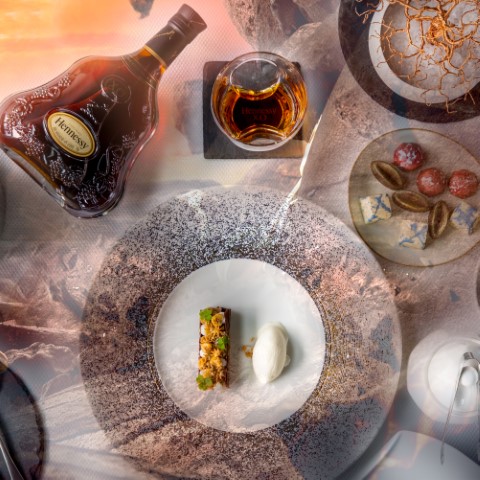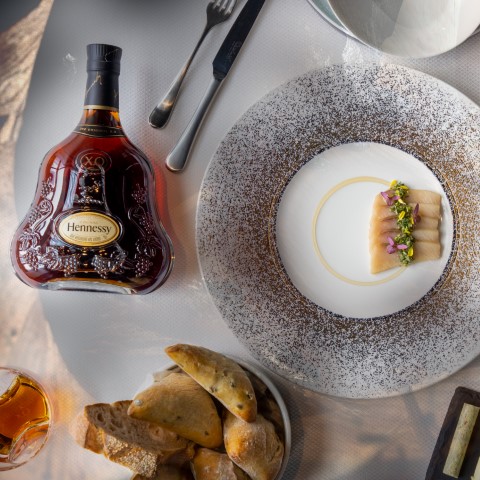 Inspired by Scott's idea of synaesthetic interpretation, the brand wishes to create a remarkable experience and inspire Hennessy connoisseurs by creating an in-depth understanding of the cognac and its taste. We can think of few finer ways to enjoy this special cognac than in a curated culinary pairing experience such as this one. If you haven't experienced Saint Pierre Kuala Lumpur, the fine dining venue at W Kuala Lumpur, this is a limited and coveted opportunity to do so.
The Hennessy X.O – The Seven Worlds dinner menu is available until the 1st of December 2019 at RM538++ per person with Hennessy X.O at RM58++ per glass or RM950++ per bottle (700ml).
Saint Pierre is located at 121 Jalan Ampang, Level 8 W Kuala Lumpur, 50450 Kuala Lumpur Malaysia. Please call +603 2732 5008 or email [email protected] for enquiries and reservations. For more information, please visit www.saintpierre.com.my.
Location and Details
Address: Saint Pierre, 121 Jalan Ampang, Level 8 W Kuala Lumpur, 50450 Kuala Lumpur Malaysia
Tel: +603 2732 5008
Opening hours: 11.30am – 3pm, 6.30pm – 11pm (Wednesday to Sunday), 6.30pm – 11pm (Tuesday), closed on Mondays
Website: https://www.saintpierre.com.my/