Jade Pavilion Illuminates Mid-Autumn with a Moonlight Garden
Pavilion Hotel Kuala Lumpur's signature Cantonese dining the Jade Pavilion presents the Moonlight Garden mooncake collection for the bountiful autumn harvest celebration this year.
Apart from a beautiful indulgence into authentic baked mooncakes, packed into a one-of-a-kind Moonlight Garden mooncake box that doubles as a rechargeable tableside lantern. Reminiscent of imperial gardens of a long time past; the exterior of the lantern box is layered with paper cut-out scenes of a moonlit garden over a translucent sheet allowing illumination from a battery-operated light within.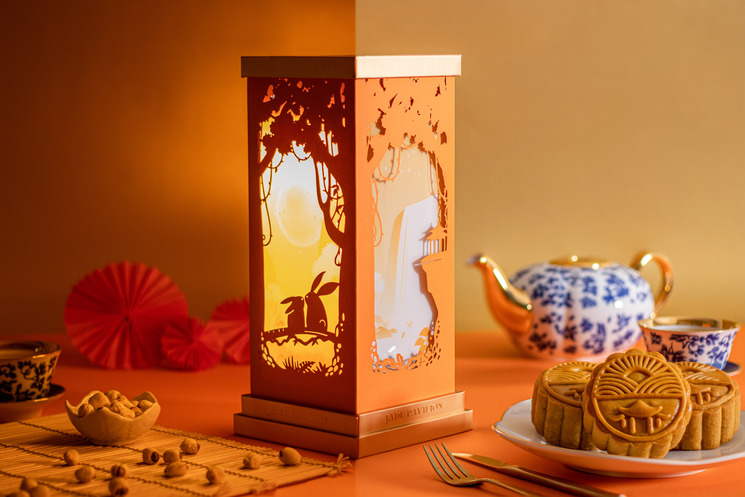 Heavily inspired by Jade Pavilion's interior design concept of the Chinese Imperial Garden retreats, relish the splendor ancient imperial families experienced back in the old days.
Jade Pavilion's mooncake collection features popular traditional flavours from both Chinese and local tastes such as:
White Lotus Paste with Single Egg Yolk
refreshing Pandan Lotus Paste with Single Egg Yolk
rich Red Bean Paste
smooth Yam Lotus Paste with Single Egg Yolk
fragrant Sweet Corn Lotus Paste with Single Egg Yolk
classic Lotus Paste with Single Egg Yolk
The Moonlight Garden Collection by Jade Pavilion is now available for pre-order. Delivery and self collection are available from August 15 to September 11 2022.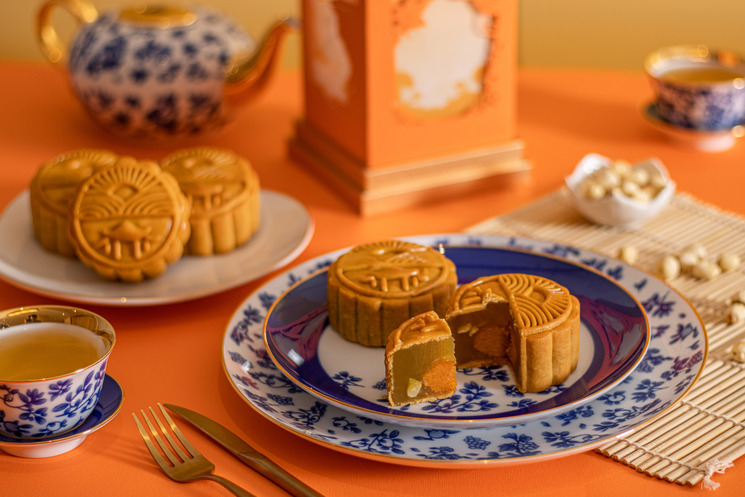 Prices are at RM268 nett per box, fitting four (4) medium-sized mooncakes (160g each). Patrons may choose four (4) from the available six (6) mooncake flavours. All mooncakes are individually sealed and encased in the unique mid-autumn table lantern, making it a warm and illuminating gift for family and friends.
Those looking to acquire more significant bundles of mooncake boxes can inquire about a Bulk Offer with 20% savings available for purchase with a minimum of 10 boxes and 25% savings for purchases with a minimum of 30 boxes. Terms and conditions apply.
Delivery services are available for the mooncake collection, subject to charges by delivery partners according to address, and quantity.
For online orders visit Pavilion Hotel Kuala Lumpur's e-Shop at Pavilion-hotel-kualalumpur.myshopify.com/moonlight-garden-by-jade-pavilion or WhatsApp/ Call +6012 611 3772. Alternatively, customers can also email the order form to [email protected].
For more information about the hotel, please visit www.banyantree.com/malaysia/pavilionhotel.
Location and Details
Address: Managed by Banyan Tree, Level 8, Pavilion Hotel, 170, Jln Bukit Bintang, 55100 Kuala Lumpur
Tel: 03-2117 2823
Website: https://www.banyantree.com/malaysia/pavilion-hotel/dining/jade-pavilion