Sausage KL Providing the Breakfast of Champions
Feeling a little homesick and missing England, I was thrilled to be invited to Sausage KL's new outlet in Mont Kiara. Just hearing the words 'bangers and mash' was music to my ears, and my thinking was that if I can't go back to England right now, then a little bit of England could definitely come to me… or at least some of the food!
We were seated by a mural of London's greatest landmarks, a nice touch added to their minimalist décor, while food was rushed out from the kitchen, serving both indoor and outdoor tables. My hunger grew as I observed all the tasty-looking dishes swirling around me, and then the moment I was waiting for arrived.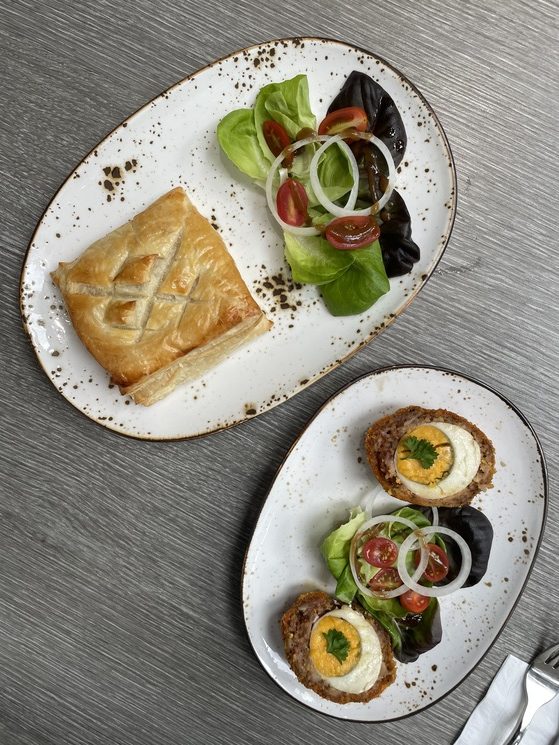 Placed in front of me was a crispy ball of Scotch egg, sliced in half and served with a side of tomato and onion salad. I am not exaggerating when I say even the first bite exceeded my expectations. The combination of spiced sausages, perfectly cooked egg, and a crunchy breadcrumb coating started a wee British party in my mouth! The yolk was hard-boiled, which could risk making the snack quite dry. However, in this case, the succulent homemade sausages provided that balance for moisture, all whilst maintaining the outer crispiness of the Scotch egg.
Sausage KL is known for offering a wide variety of sausages, providing 16 types such as Bratwurst, Cajun, Spicy Italian, Basil & Chicken… the list goes on! Not only that, but their sausages and patties are all freshly handmade products with zero preservatives and natural ingredients, providing the best and most genuine flavours possible. Do have a look on their website for more. They also provide home delivery so you can get these goods delivered straight to your door for a small charge.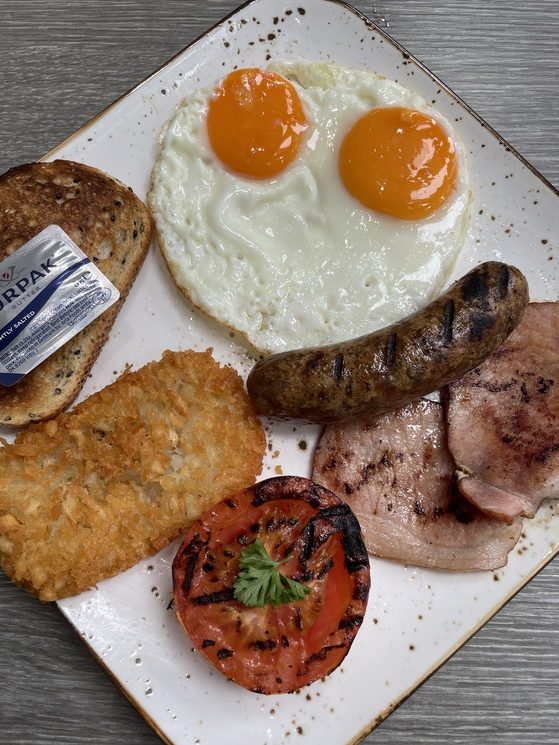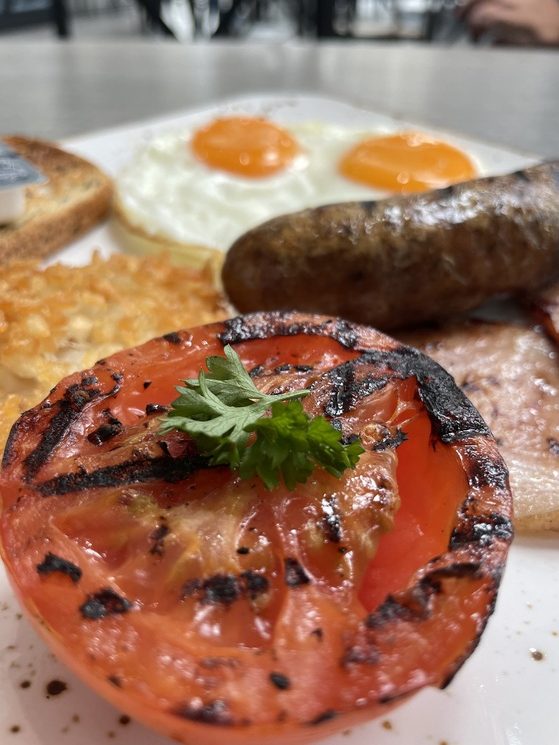 Next up on the menu was the Full English Breakfast, consisting of their classic sausage, two fried eggs, a grilled tomato, bacon, hash browns, and a slice of toast with butter on the side. What a mouthful, and a delicious one at that. Definitely a dish of great value considering its generous portions and authentic British flavours for only RM35!
Speaking of wonderful British flavours, their Bangers and Mash teleported me right back to London. The taste of that rich onion gravy united with creamy mashed potato helped me feel a lot less homesick. On my lovely plate came a Cajun sausage which provided a sharp, smoky taste to complement a neighbouring Bratwurst sausage with its strong garlic flavour, all of which were elevated by an extra serving of gravy. Provided they have 16 different kinds of sausages, you can always mix and match to suit your preferences.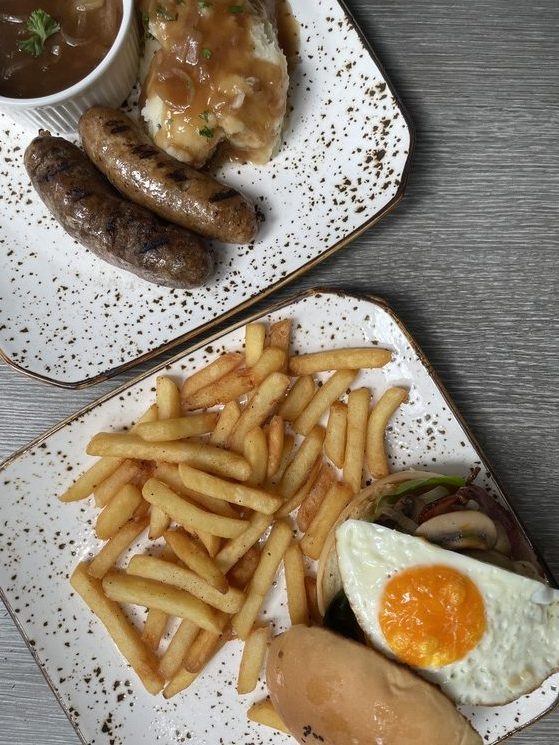 Their Full House Burger lived up to its name and was an abundance of deliciousness. Packed between a soft, sliced brioche bun were sautéed mushrooms, lettuce, tomato, cheese, a classic all-beef patty, and to top it all off, a beautifully fried egg, served of course with a side of the best fries you can find in Mont Kiara. If you're like me and love straight-cut chips – crunchy on the outside and light and fluffy – on the inside, this is the place for you to feast.
It's true, after all, that breakfast is the most important meal of the day, so where better else to have to breakfast of champions than right at Sausage KL. Trick your mind into thinking that you've gone for a short trip to Britain and enjoy the brilliant dishes they have to offer.
Location & Details
Address:
Holiday Place Hotel Jalan Ampang
1 Mont Kiara Shopping Mall
Tel: +6017.605 6457
*This article was first published in The Expat (January 2022) edition.
Pictures and Text by Jasmine Spera.