Ignite the Daredevil Within at Eyuzu Japanese Cuisine
If your New Year's resolution is tackle more adventurous exploits, do we have a challenge for you! Eyuzu Japanese Cuisine at Eastin Hotel Kuala Lumpur is bringing in a highly perilous delicacy all the way from the Land of the Rising Sun, that some say, "is worth dying for."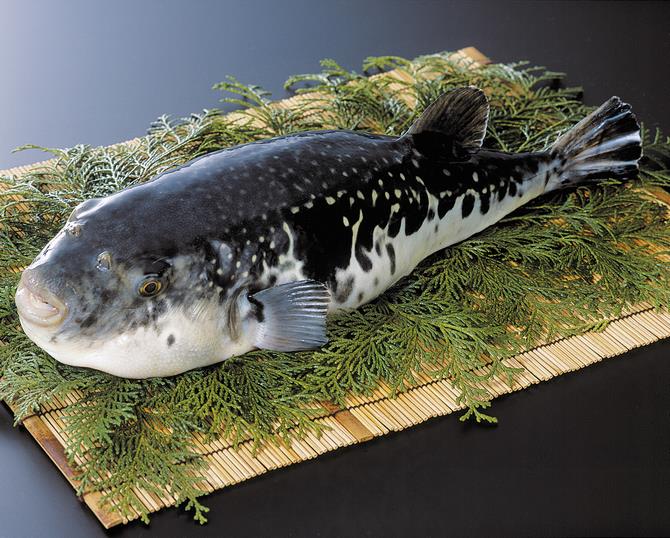 Eastin Hotel Kuala Lumpur presents, Takifugu: a genus of pufferfish aka Tiger puffer, known by the Japanese as Fugu. This premium breed of fugu is air flown in twice a week on Wednesdays and Fridays, arriving fresh for consumption for those who like to live a little dangerously.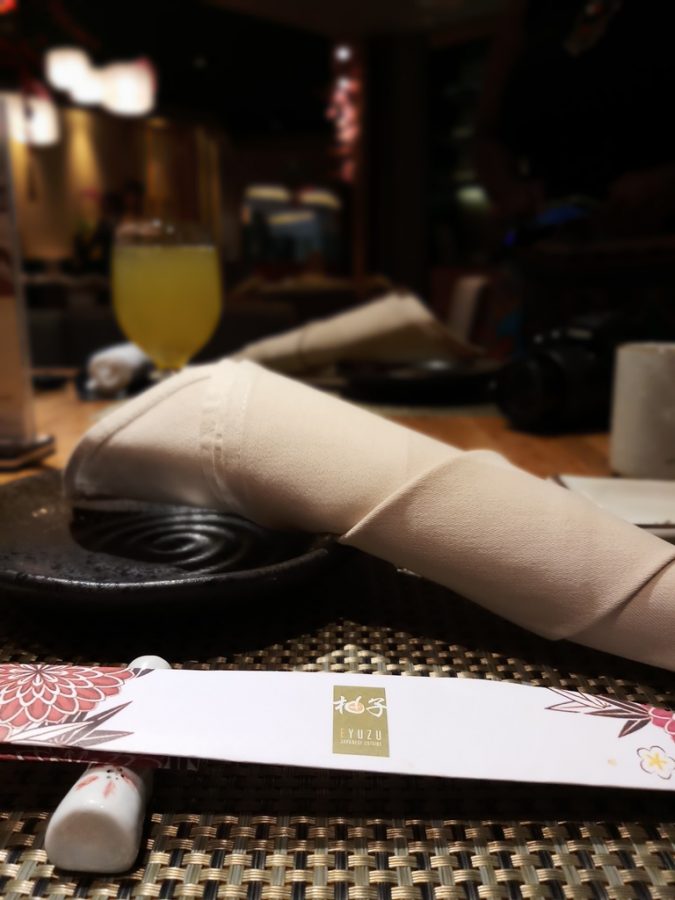 The fish of course is handled, skinned, and sliced only by the masters of Japanese cuisine who are legally licensed to do so. Those who have dared to enjoy the delicacy and lived to tell the tale have spoken of experiencing certain tingling sensations and a slight numbness to their lips, which they learnt, was purely an intentional execution of the chef who leaves a tiny trace of tetrodotoxin poison in the fish. That alone is a testament to the chef's level of mastery.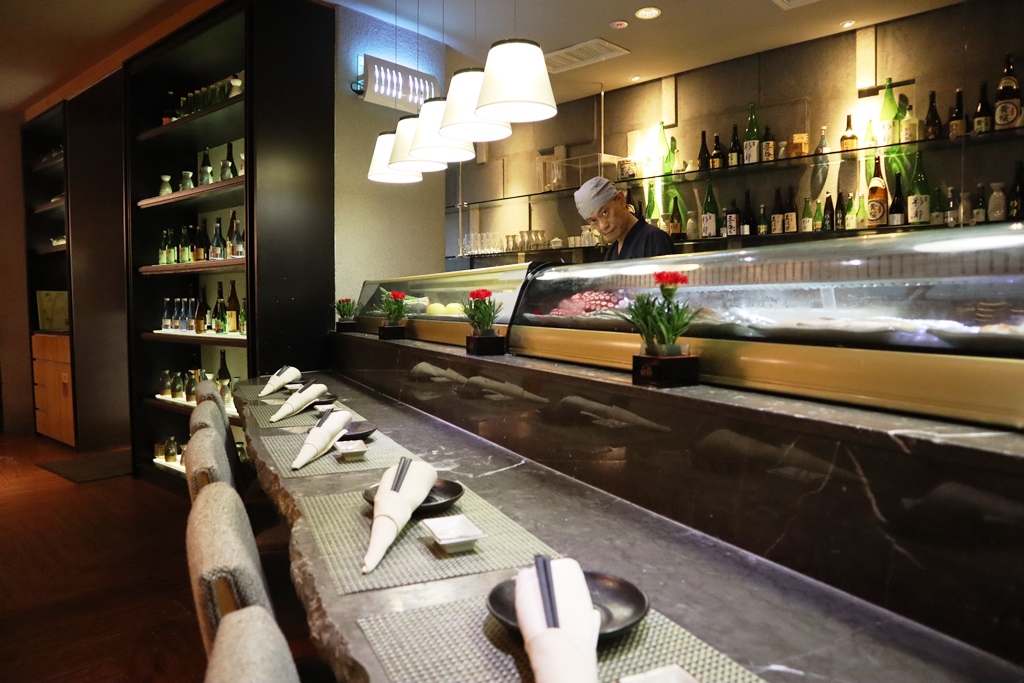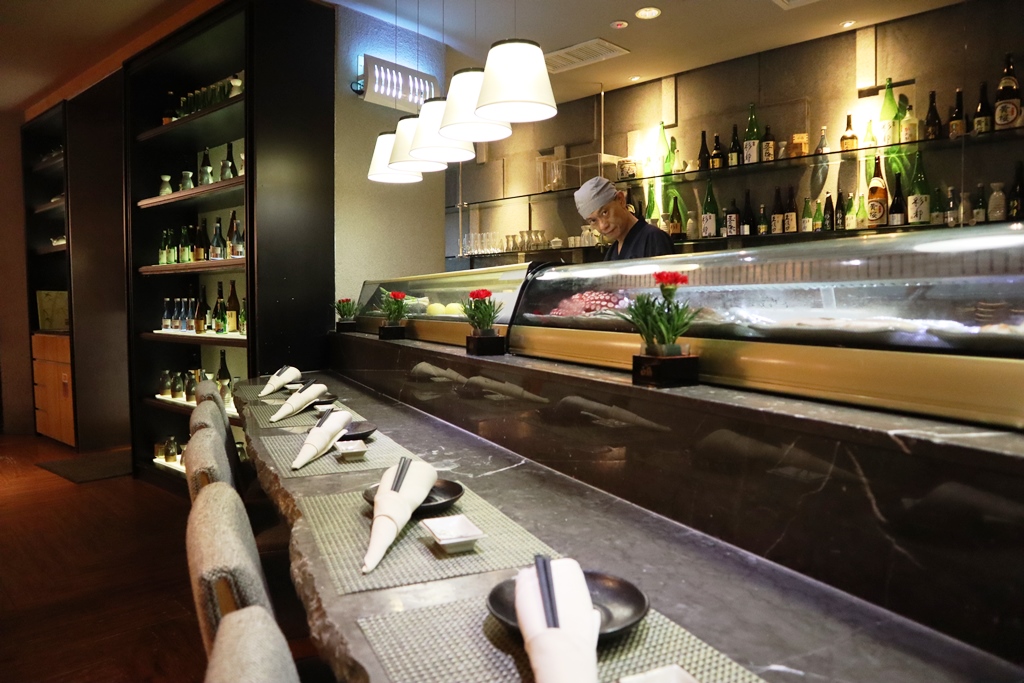 We were giddy with excitement and nervous anticipation when we were recently invited try this legendary and highly-risky dish at Eyuzu. Only two of us "die-hard" foodies from EatDrink jumped at the chance when we received word that Eastin was serving fugu, and we were sent off from work two evenings ago with almost fearful hugs and best wishes, as we bravely headed to a meal that our colleagues described as a gastronomic Russian roulette. Despite all the unhinged and unnecessary cries of worry, we darted off to the restaurant like Hobbits on a quest!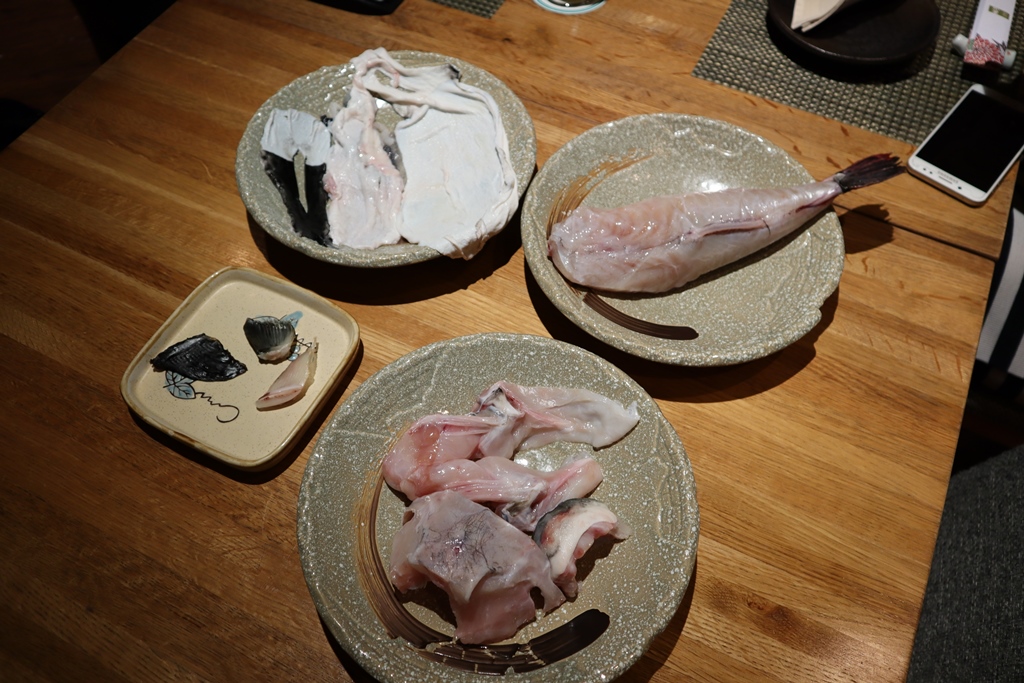 Once seated with drinks in hand, senior Chef Izat of Eyuzu very kindly had a great chat with us, providing us with details of the type of fugu they were serving, and even regaled us with the treacherous history attached to its consumption that has seen it banned in many countries around the world; which is the exact reason for the type of skill required to prepare fugu, not to mention that chefs are only able to obtain a license for it after 4- 5 years of rigid training. These chefs are also required to continuously ingest the fugu that they prepare in order to learn from any mistakes they may have made. I suppose that was somewhat reassuring to hear!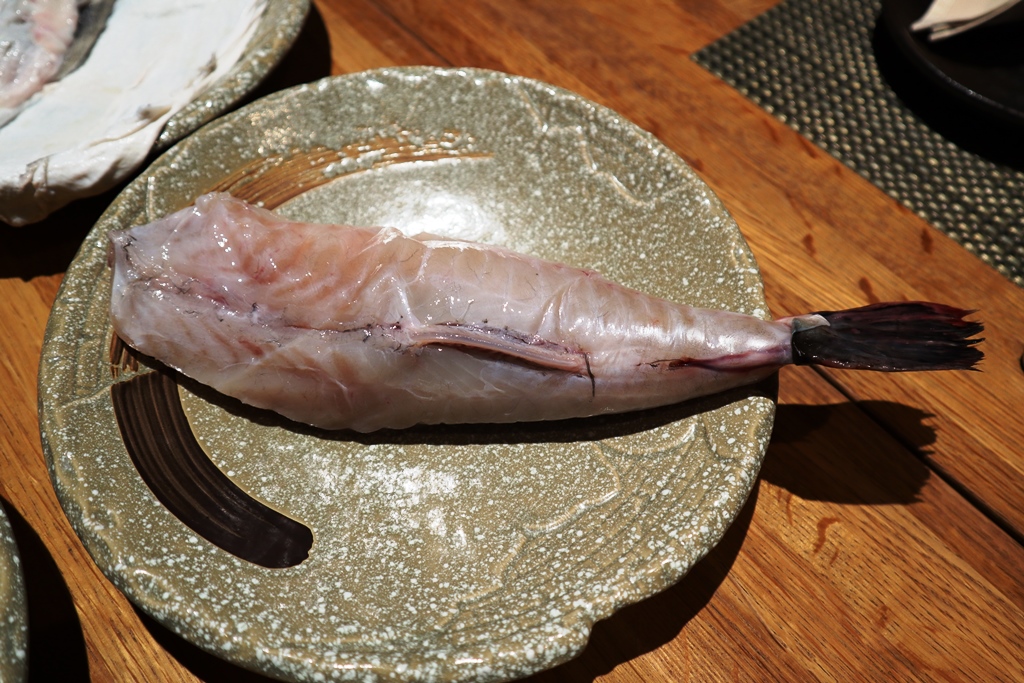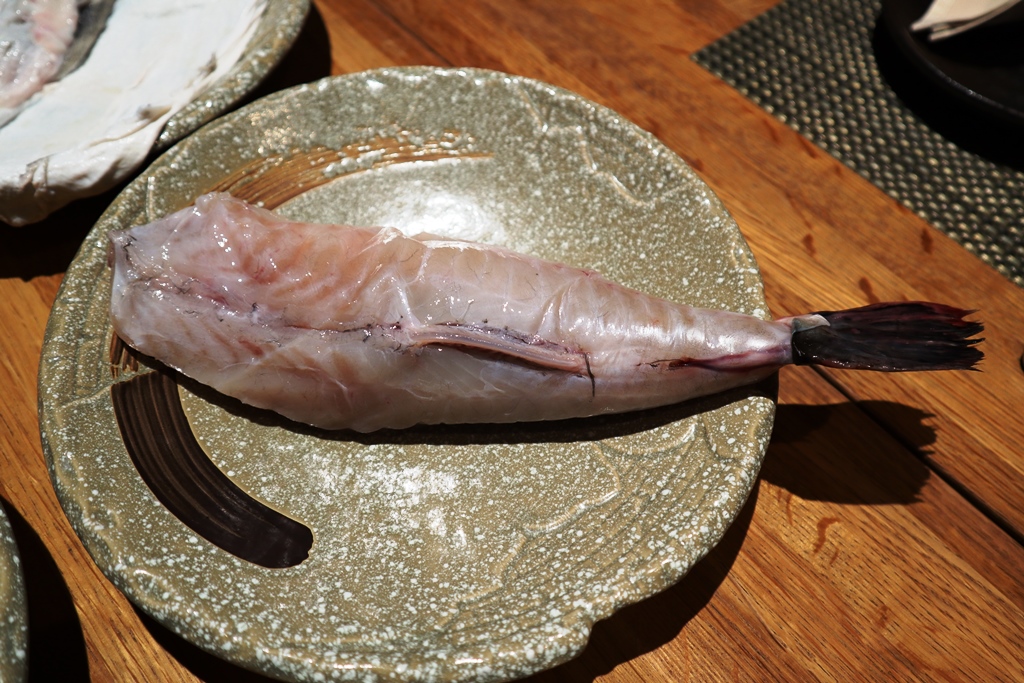 We were shown a whole fugu that was already skinned, and were informed that every part of the fish would be used, leaving nothing to waste.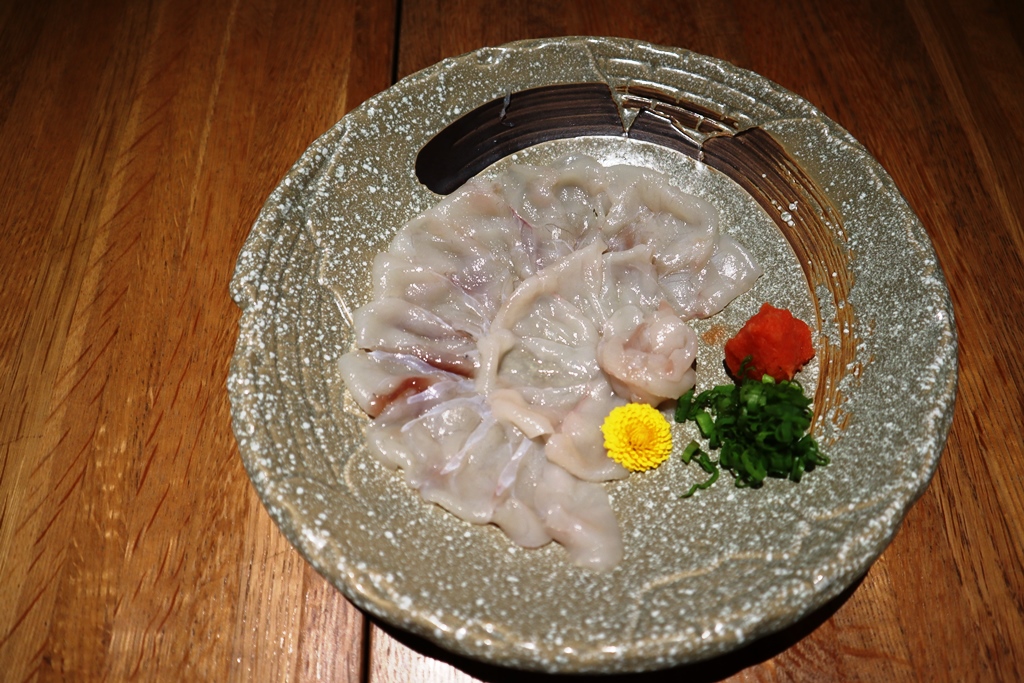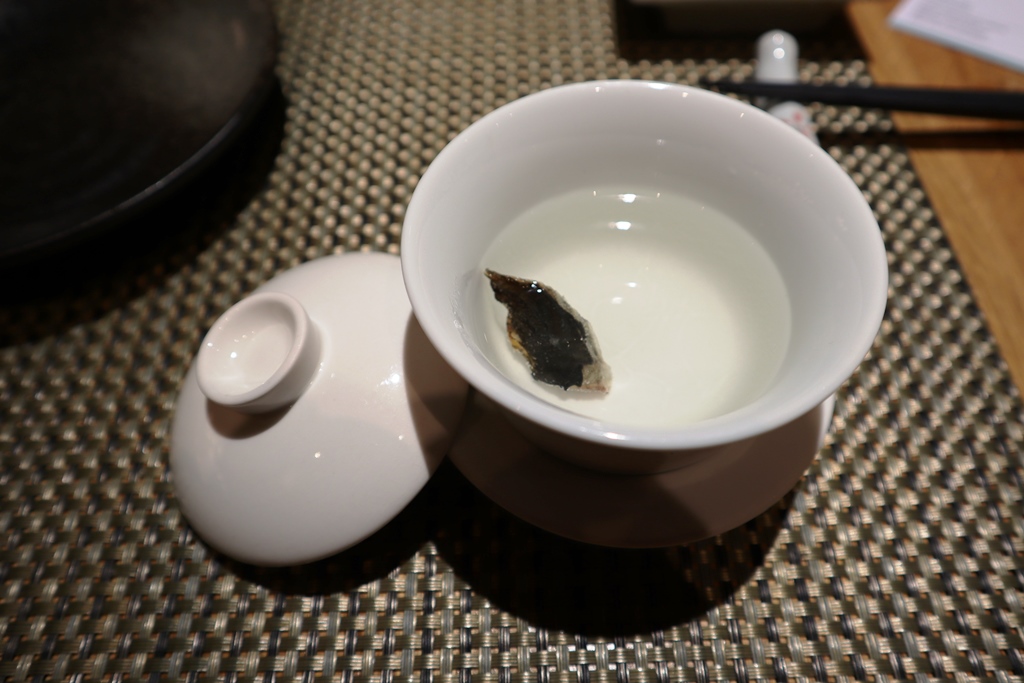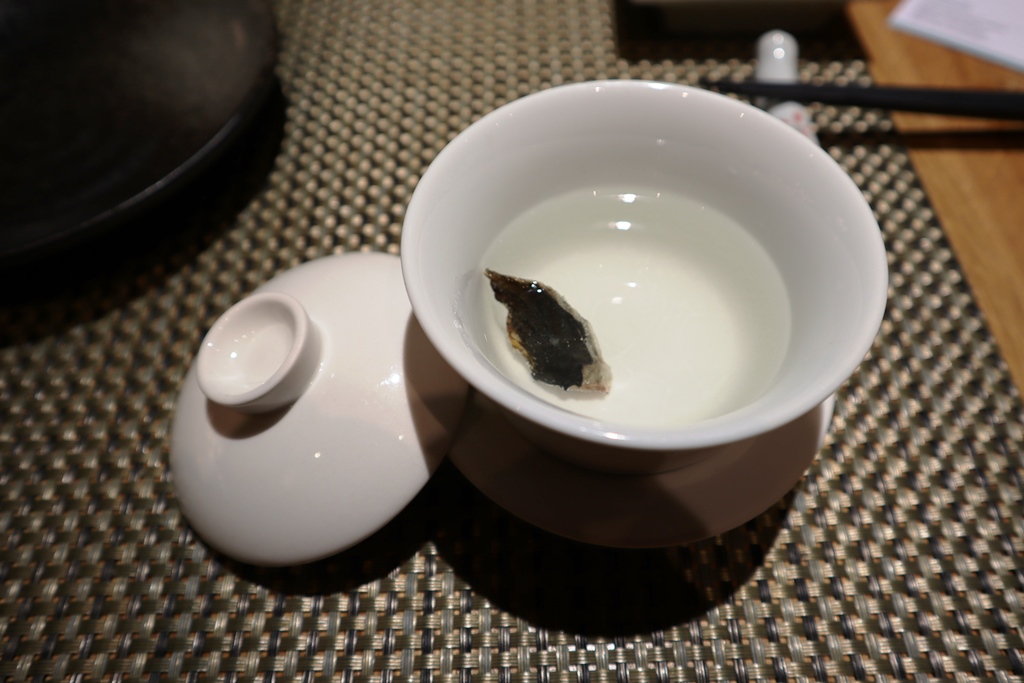 The first course was fugu sashimi, served exquisitely sliced with accompaniments of pickled grated radish, scallions, and ponzu sauce. It had such a delicate flavouring with a slightly chewy texture that almost resembled fresh squid. And it was served with hot sake that came with a piece of grilled fugu fin dropped into it, then sealed before being served. Called Hire Sake, we were advised to inhale its aroma before drinking it, and we learned that it was purely traditional in complementing fugu sashimi that aids in neutralization should there be any such traces of poison. It was utterly remarkable!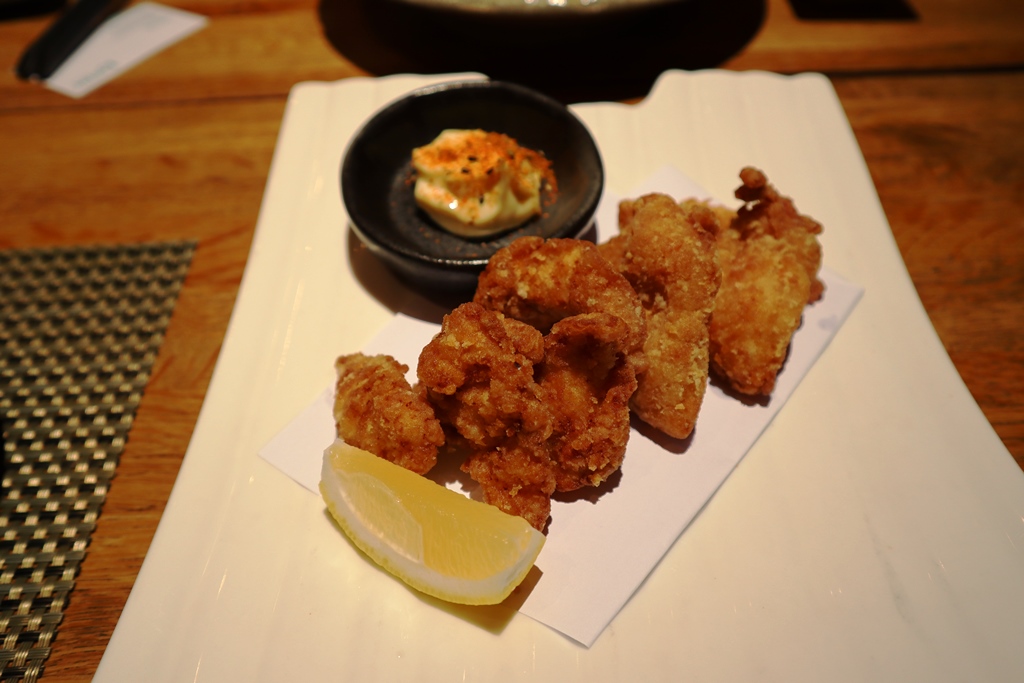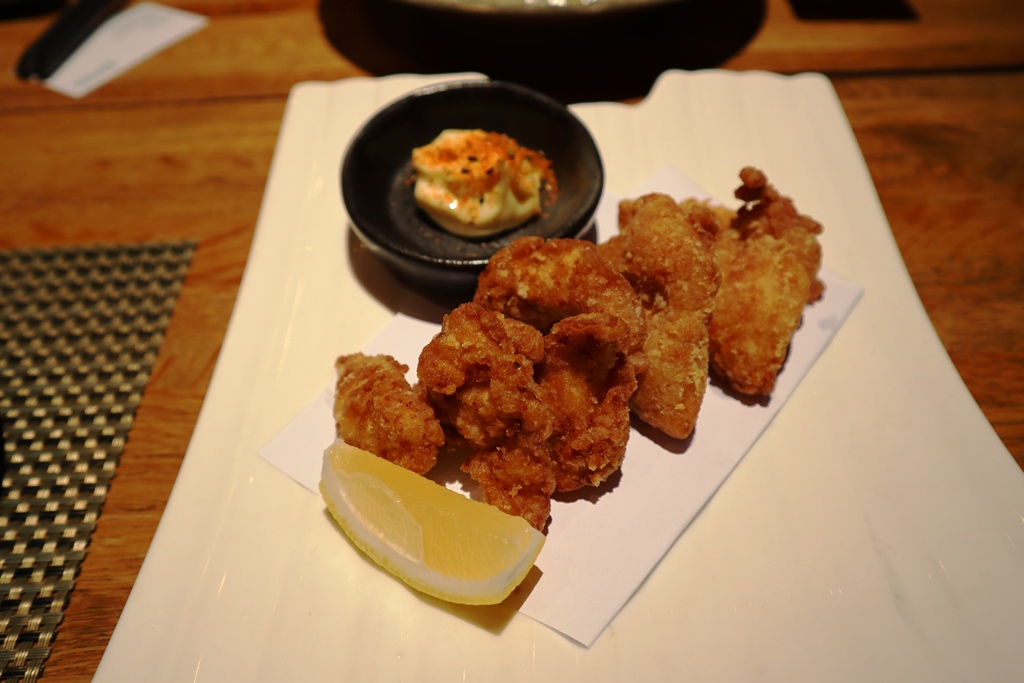 The next course was a lot less dubious being served karaage-style which is deep-fried with a lemon wedge. Anything tastes great once it's deep-fried and fugu was no exception. In fact, fugu karaage tastes better than the chicken version which is loved all over the world. It was so perfectly battered with a great crunch, yet so pillowy-soft on the inside it practically dissolved in our mouth as soon as we bit into it. Sublime.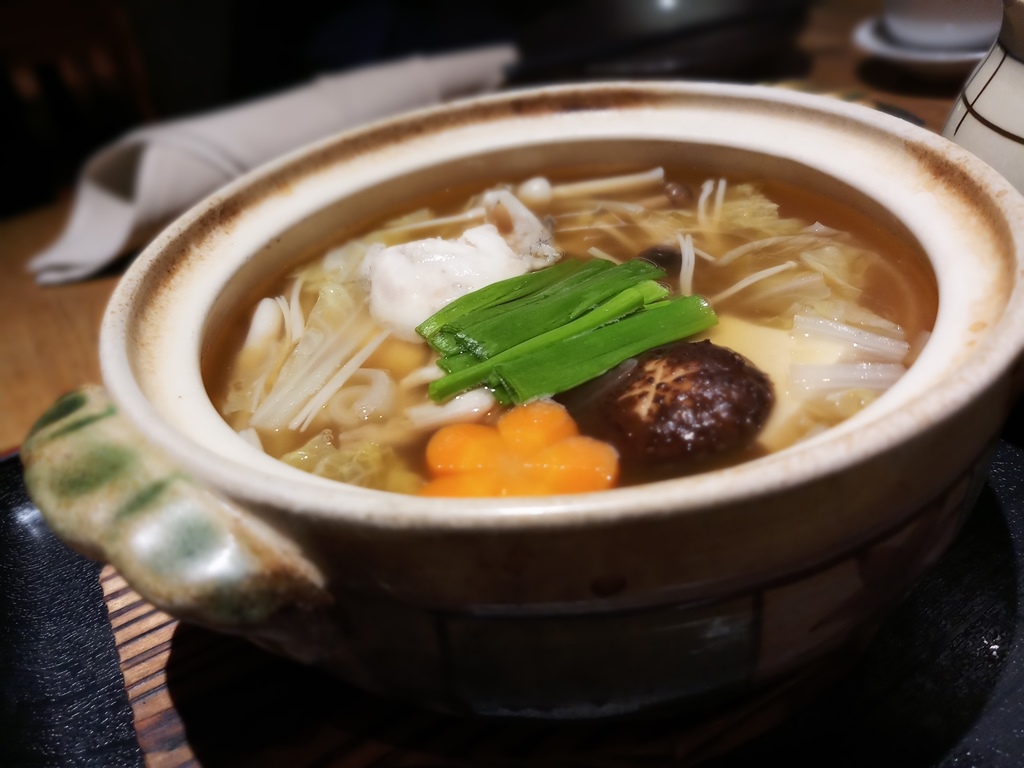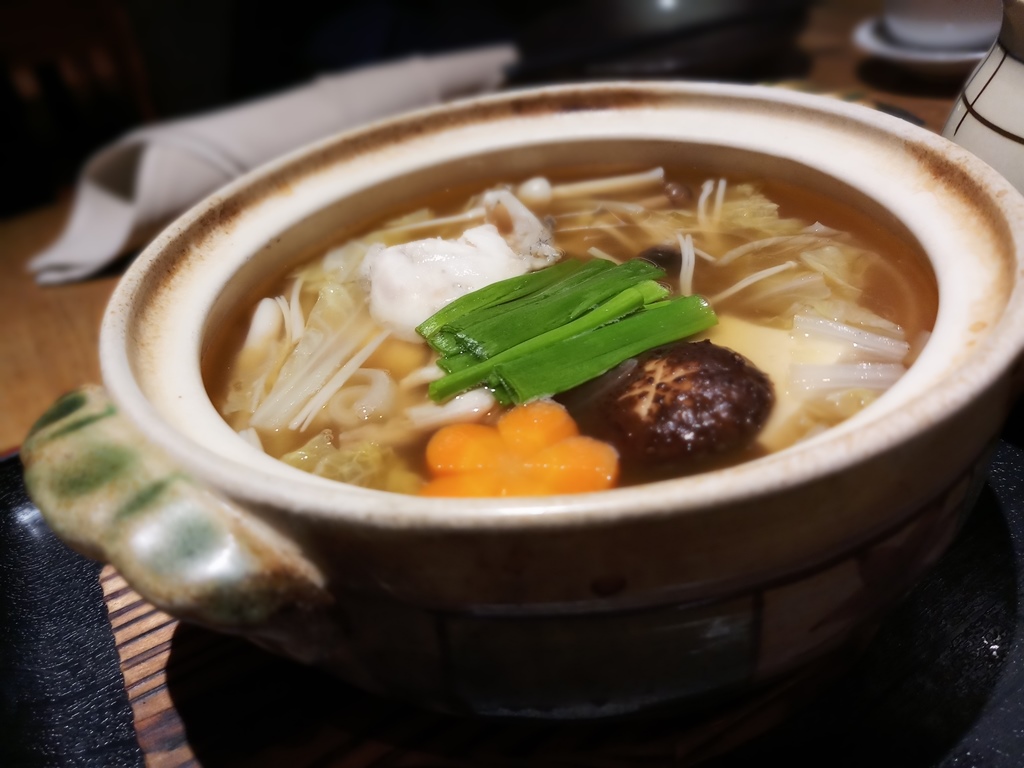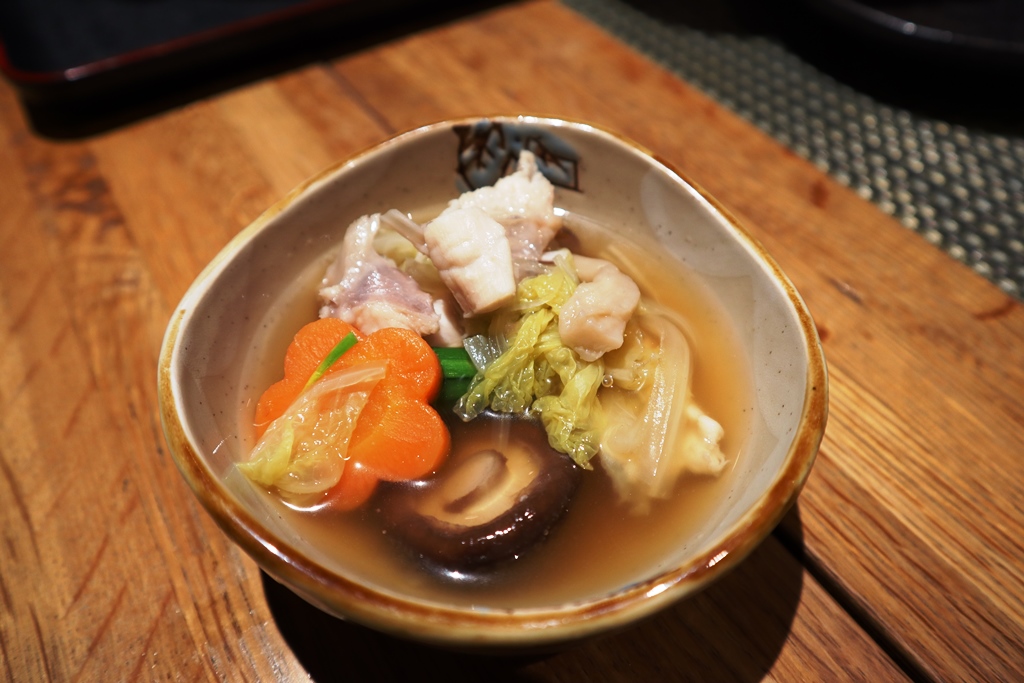 The last of the three courses was fugu meat on the bone cooked in a claypot. This was just the most lovely, light, and clean-tasting soup that hit all the right spots. Made with a superb dashi, it was uncomplicated. comforting, and worked as the perfect end to a life-changing meal. It's hard to walk away from an experience like that without feeling quite invincible. But not after we had a cheeky dessert of Abekawa Mochi and Black Sesame Ice Cream because we deserved it.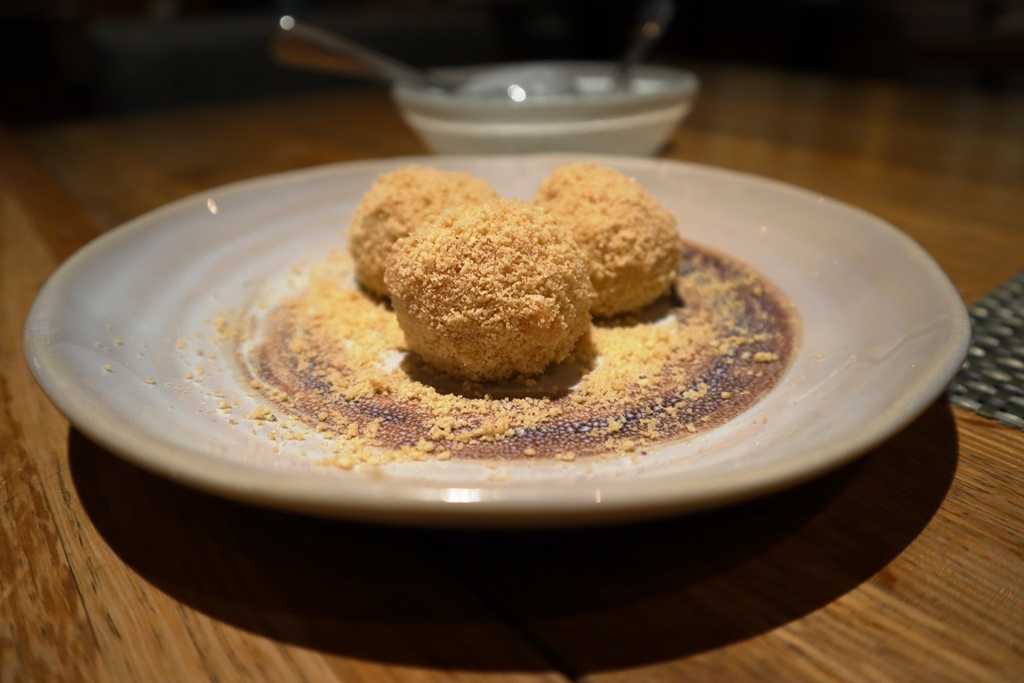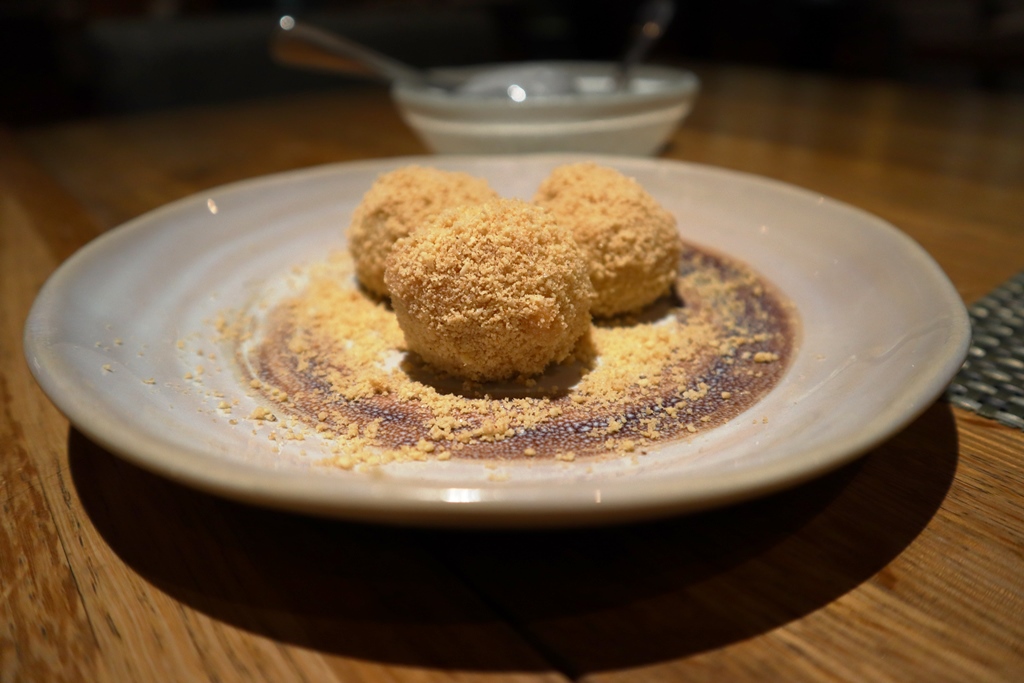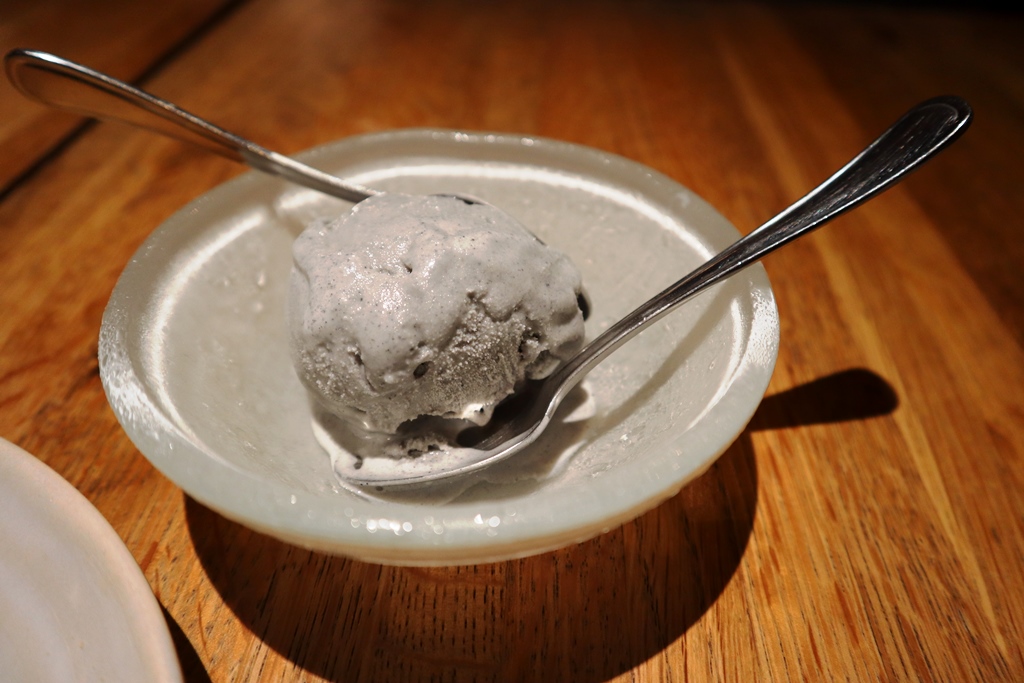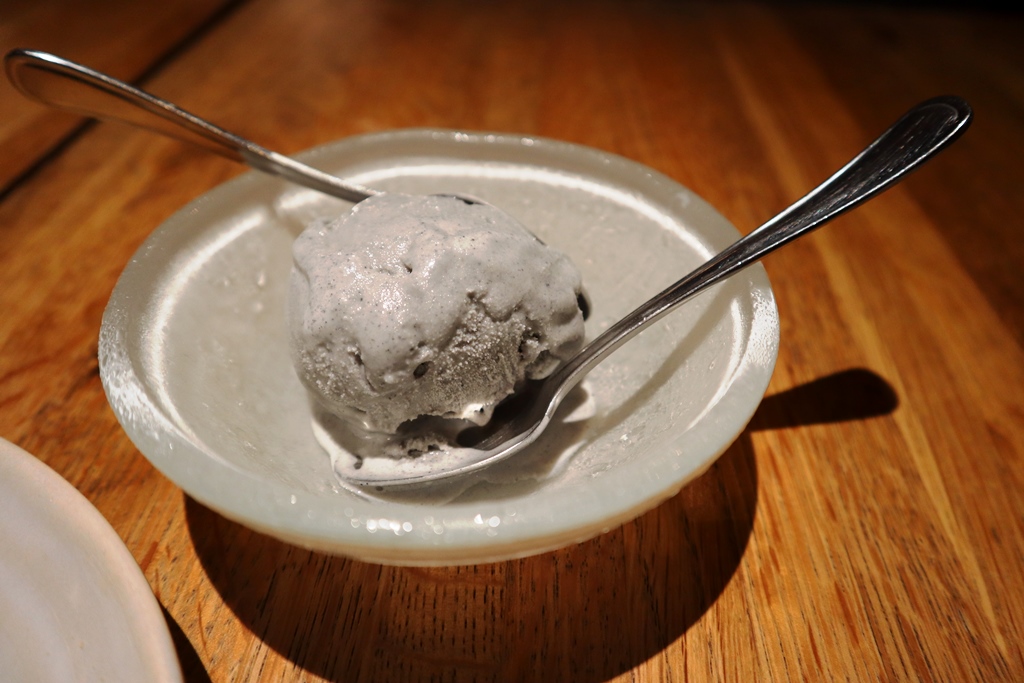 Eyuzu's Fugu Promotion starts on 13 January until 23 January 2020, and is priced at RM528 nett as a set for two people.
Location and details
Address: Eastin Hotel Kuala Lumpur
Pusat Dagang, 13,
Jalan 16/11,
Seksyen 16,
46350 Petaling Jaya,
Selangor
Tel: +603 7665 1111
Reservations: Book online here