Greyhound Cafe Malaysia at Bukit Bintang: Restaurant review
Malaysia's first offshoot of Thailand's Greyhound Cafe is open, bringing one of Bangkok's best-known F&B brands to Kuala Lumpur. If you've enjoyed your experiences at Greyhound in Siam Center, Emporium and elsewhere, it may be worth visiting Greyhound KL to see if the spirit of exuberant, trend-setting gastronomy can be captured in shopping-consumed Bukit Bintang.
Starters
Some signature starters have been successfully transplanted here; the fried mini chicken wings (RM18++) remain as devilishly moreish as ever, while the salmon sashimi (RM22++) will be wiped clean in no time – the secret for both rests in the sauce: an umami-rich fish sauce marinade for the former, a spicy-savoury, textured dressing for the latter, each infused with Indochinese flavours.
But a crucial concession has been made: Greyhound KL's a no-pork restaurant, so a piece of the renowned Complicated Noodles (RM18++) is lost in translation – customers still assemble this recipe themselves, topping lettuce leaves with soft noodle sheets, chilli sauce and coriander leaves, but the meatiest component of minced pork is substituted with chicken.
Hits
The menu abounds with hit-and-miss elements – the stir-fried spaghetti with Thai anchovies (RM24++) is pretty enjoyable, its intense brininess balanced with the heat of chilli oil and peppercorn. If you like rich and robust fare, the northern Thai khao soi (RM24++), featuring egg noodles and a chicken drumstick in a thick curry broth, partnered with crispy noodles & red onions, is an elaborate ensemble with full-bodied flavours that'll stick to your palate.
Misses
But several other specialities seem hobbled by forcible flaws: The Weeping Tiger with spicy pesto (RM32++) is a visual triumph, but it's undone at first bite by excessively chewy slices of steak. The duck stew noodles (RM24++) also look glorious, but the whole leg meat – while tender and fleshy – borders on blandness, and the soup lacks genuine depth.
The garlic fried rice is blanketed with plenty of crab meat (RM42++) as promised, but it's not particularly fragrant, and the crab is rather dry and one-dimensionally flat-tasting, neither succulent nor sweet.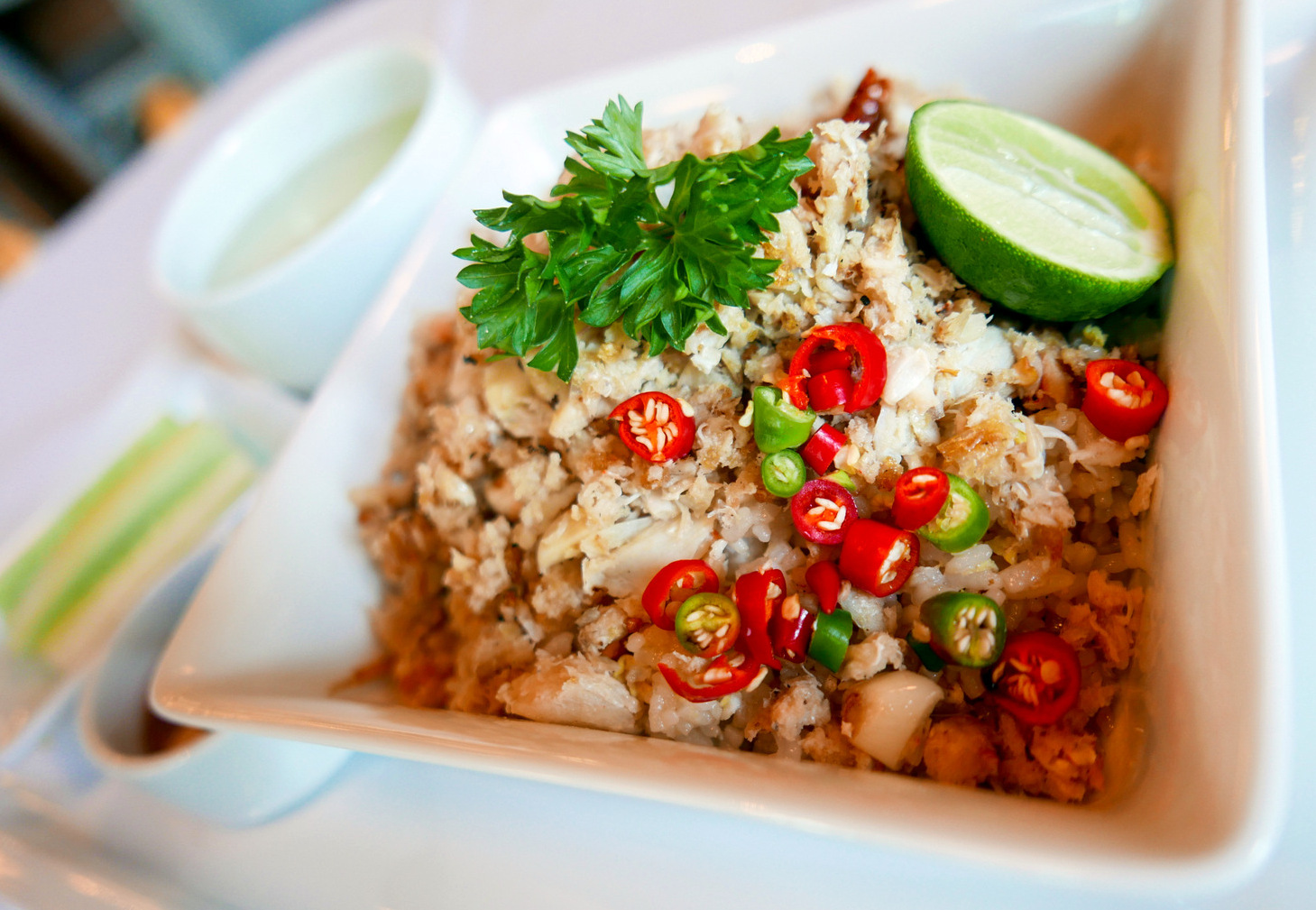 Desserts
Skip dessert for now; the kitchen needs to fine-tune its prep for the mango sticky rice (RM16++) and the coconut sago with water chestnuts (RM14++) – both were stodgy and desperately needed more moisture, unaided by coconut sorbet that broke apart into icy fragments when pierced by a fork.
The Yok Lor berry and Nom Yen tea granitas (RM14++) perform better, with more distinctive flavours, though they might get cloying halfway through.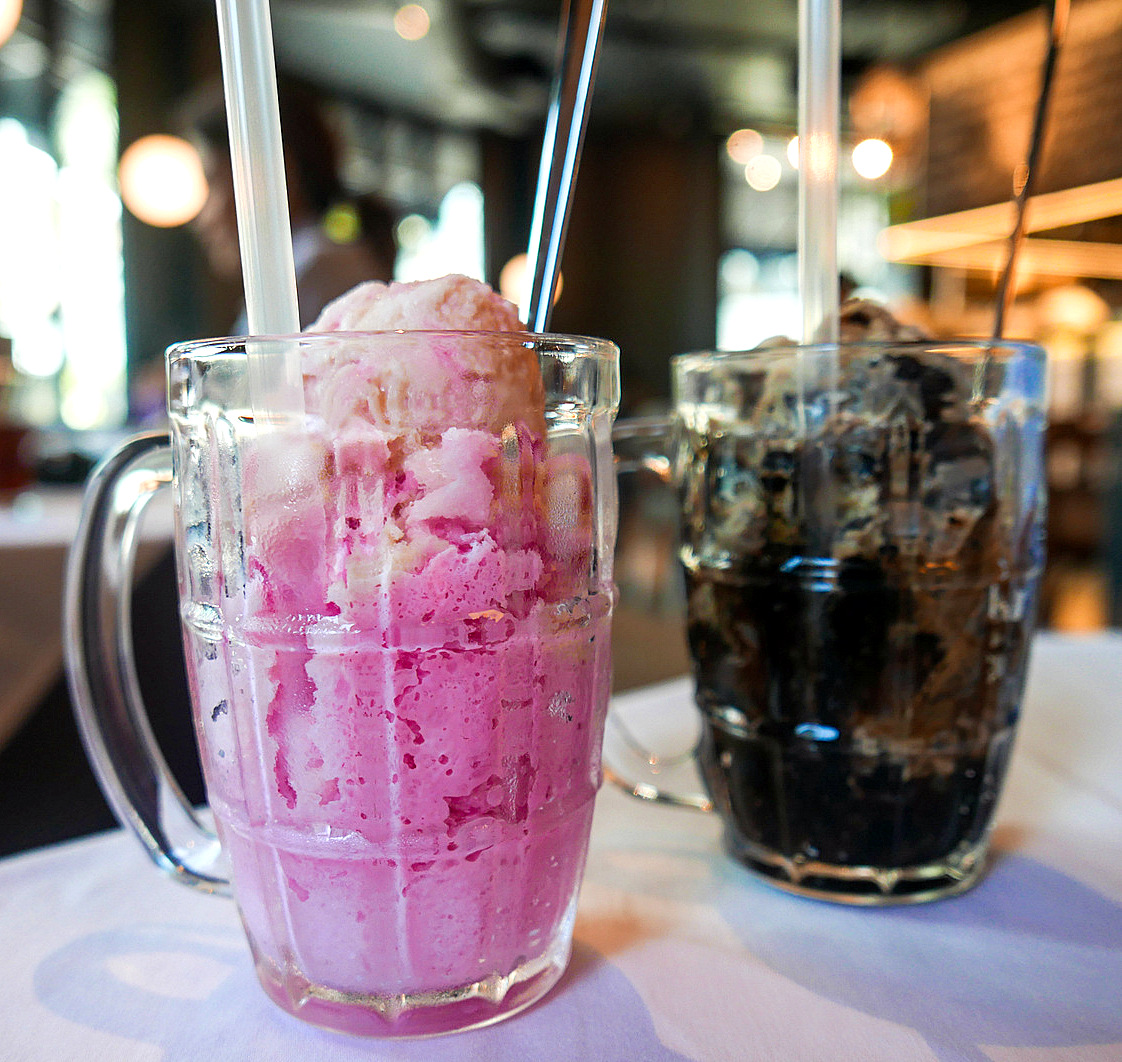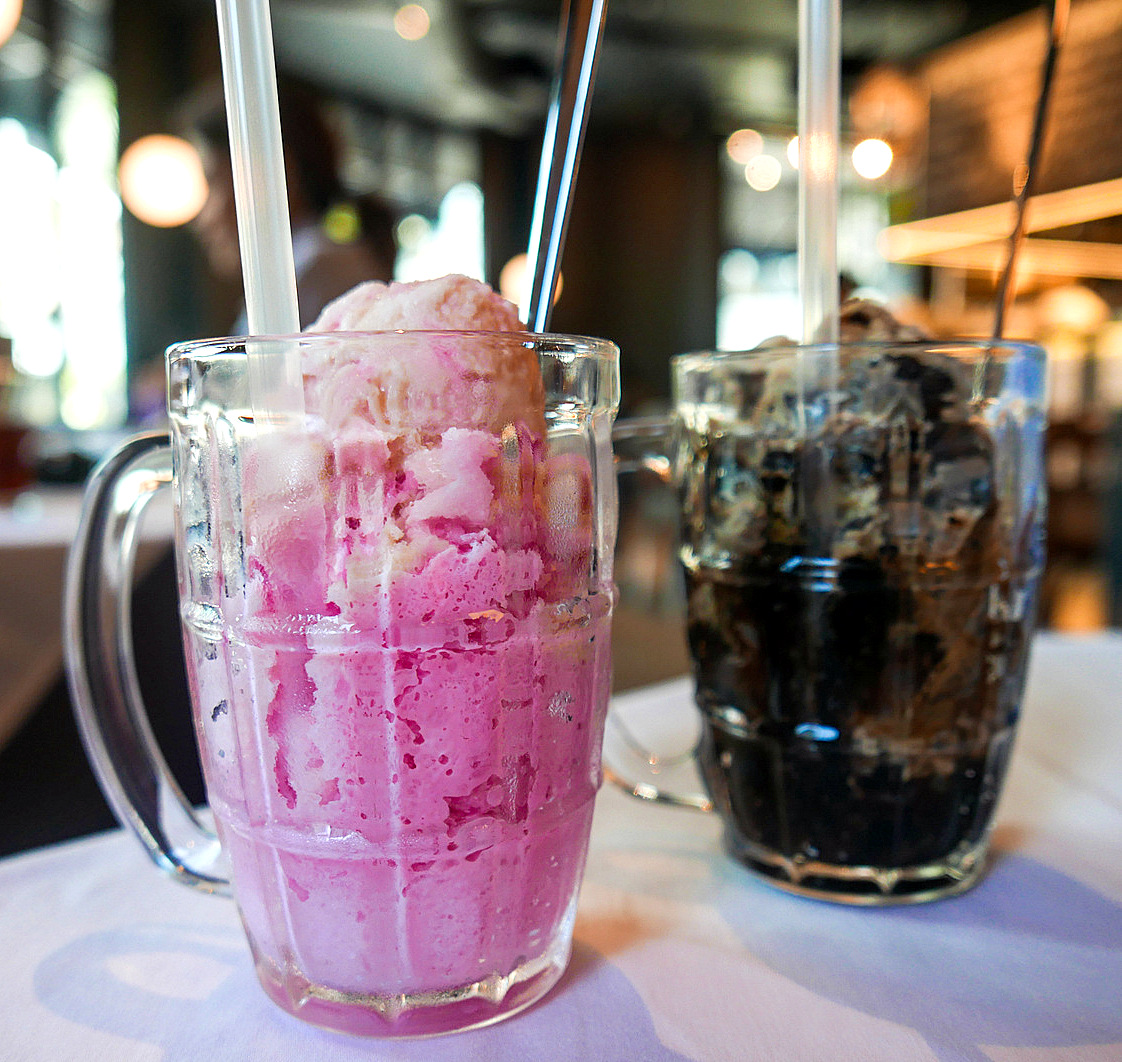 Service is efficient and accommodating – no mean feat, since this is one of the rare restaurants where the entire service team looks like they fervently wish they were somewhere else.
Location & Details
Greyhound Cafe Malaysia
Ansa Kuala Lumpur, Jalan Bukit Bintang, Kuala Lumpur.
Daily, 11am-11pm