Finding a Slice of Paris in KL City
From the team that brought you Maison Française–one of KL's former debonair French restaurants–comes Two Ox at The Row, a recently refurbished French and Mediterranean restaurant replete with Parisian vibes and tastes. Rebranded simply as The Row, the entire stretch of 1940's shop houses that used to be one of the city's main nightlife districts have now been turned into hipster central with jaunty and minimalist type café's, entertainment venues, and restaurants.
Nestled among these outlets next to the Sheraton Imperial KL, is Two Ox, otherwise also known as 2OX, bringing gourmet French flair to the masses with Chef Phillippe Murray Dominic at the helm of the kitchen working his magic onto our plates.
I have recently had the pleasure of partaking in Two Ox's new menu offerings, and it was such a satisfying meal, I couldn't stop talking about it to most of my foodie friends. Director of Two Ox, Julienne Huh and her team graciously prepared the best dishes from their new menu created by Chef Dominic. Having acquired culinary training in France, Italy, and Austria, Chef Dominic has sharpened his skills working in the grand kitchens of Le Méridien KL, The Ritz Carlton KL, and Avani Hotel.
Leaning very much towards modern interpretations and techniques, every plate served displayed dexterity and finesse, with no compromise on classic French flavours.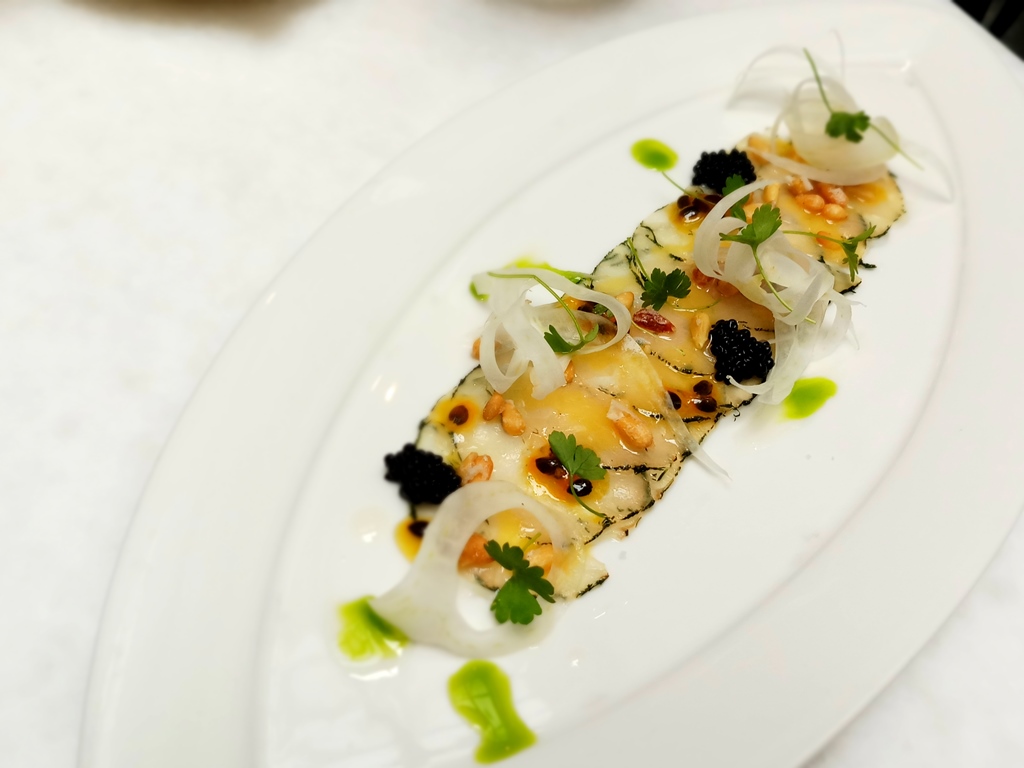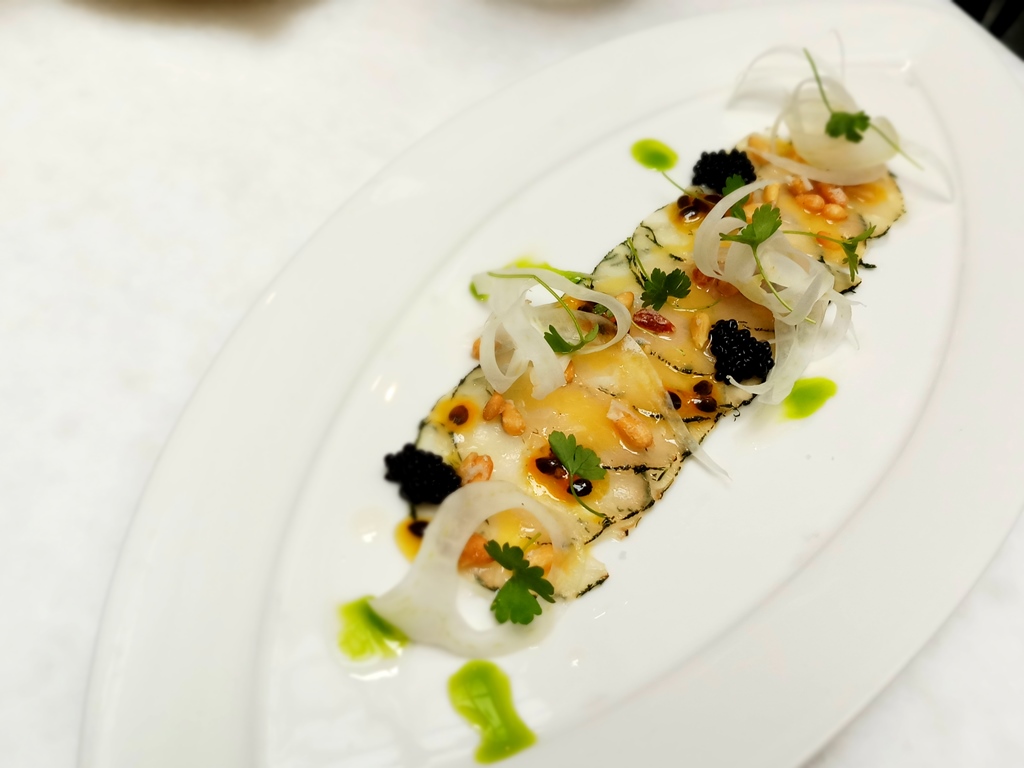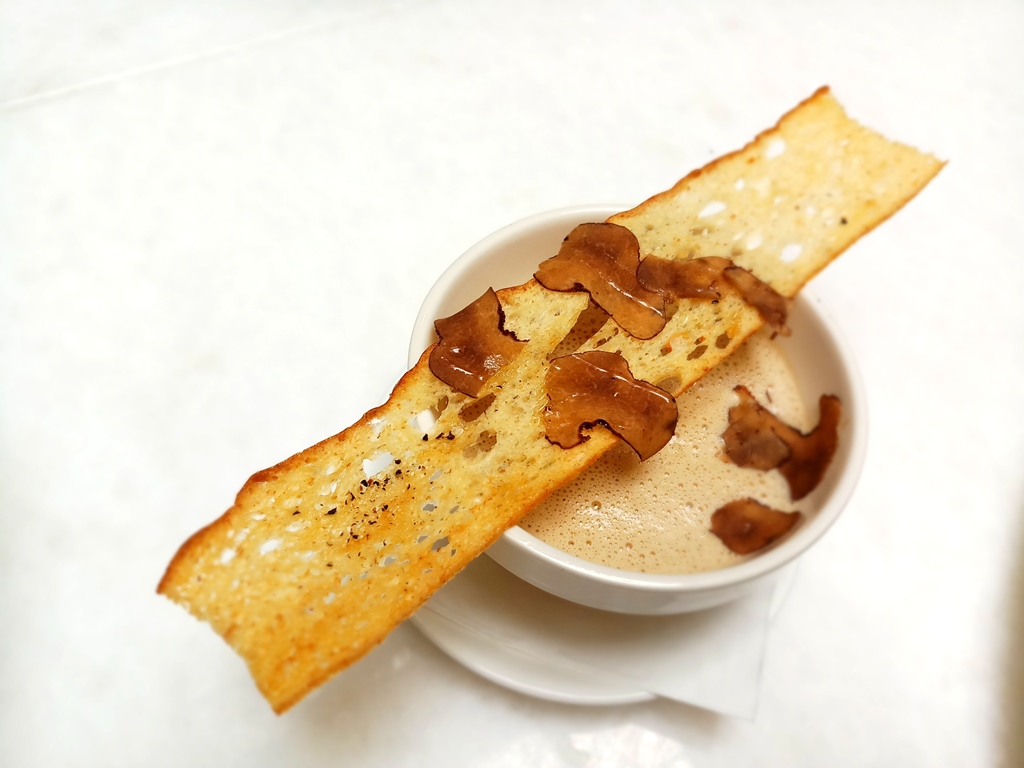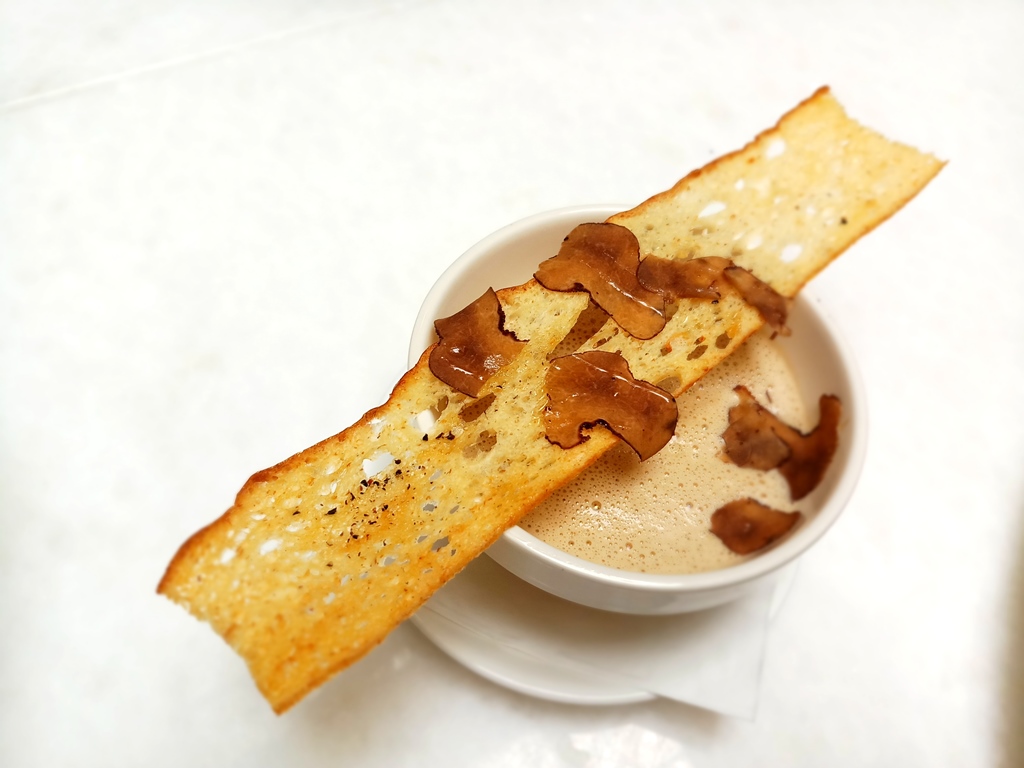 We started with an Earl Grey and Dill Cured Sea Bream Carpaccio with herring caviar and passion fruit gastique. Paired with a delicious house Chardonnay, the cured sea bream carpaccio shone in its delicacy, with flavours exquisitely combined with briny caviar and citrus notes. We had a second appetizer of Black Truffle and Mushroom Soup with black pepper grissini that immediately had us arrested its creamy savouriness and gentle earthy undertones. It was quite rare for me to be seen still gushing over my soup when the mains were ready to be brought out.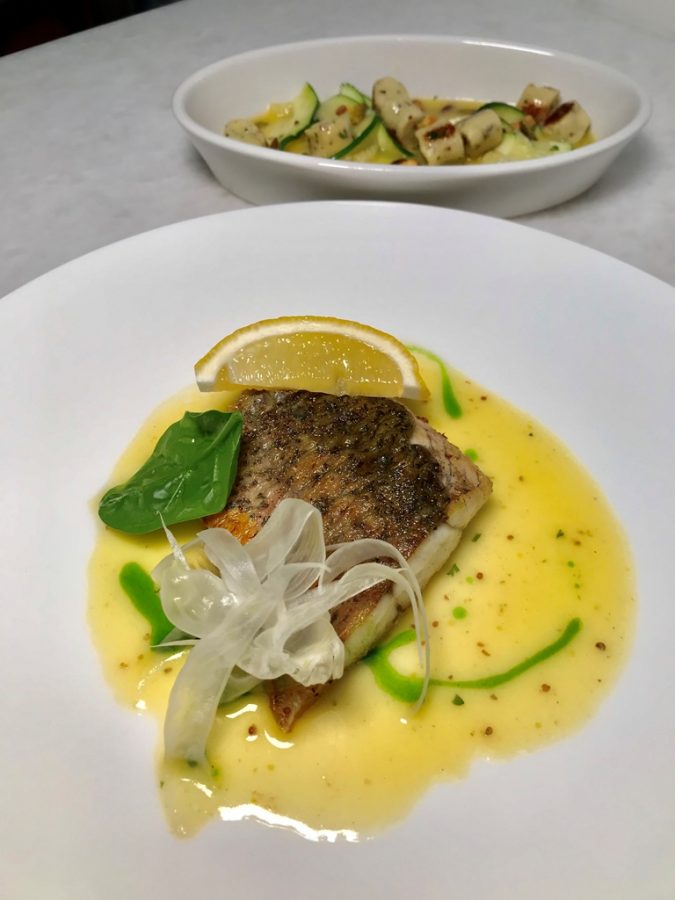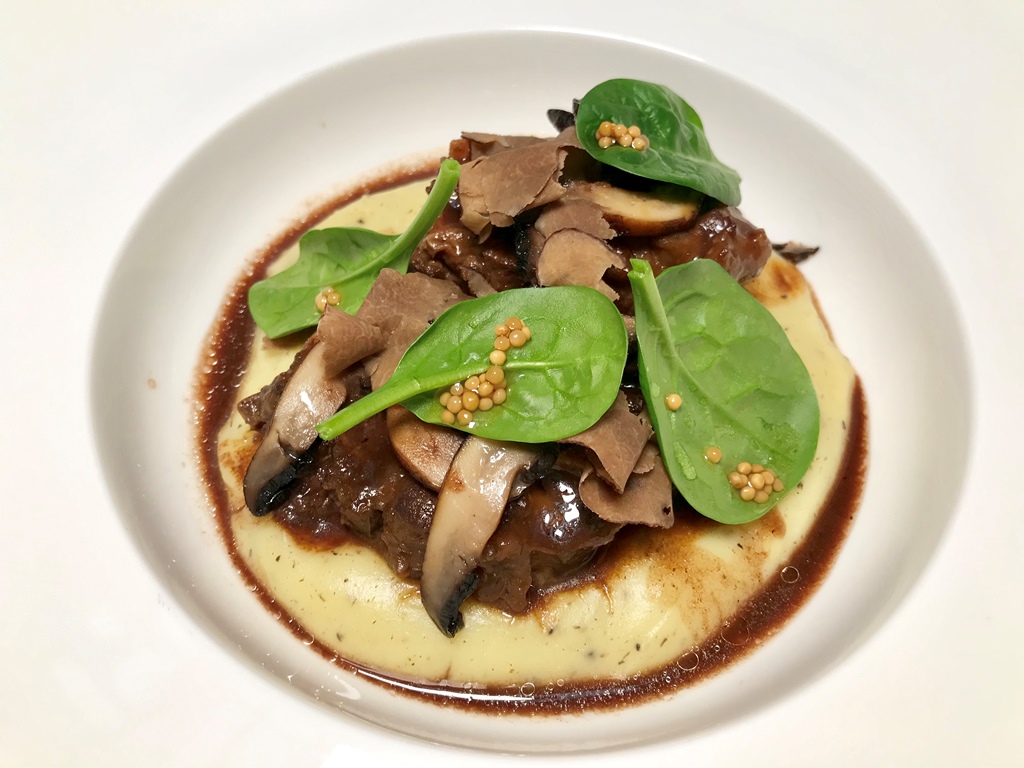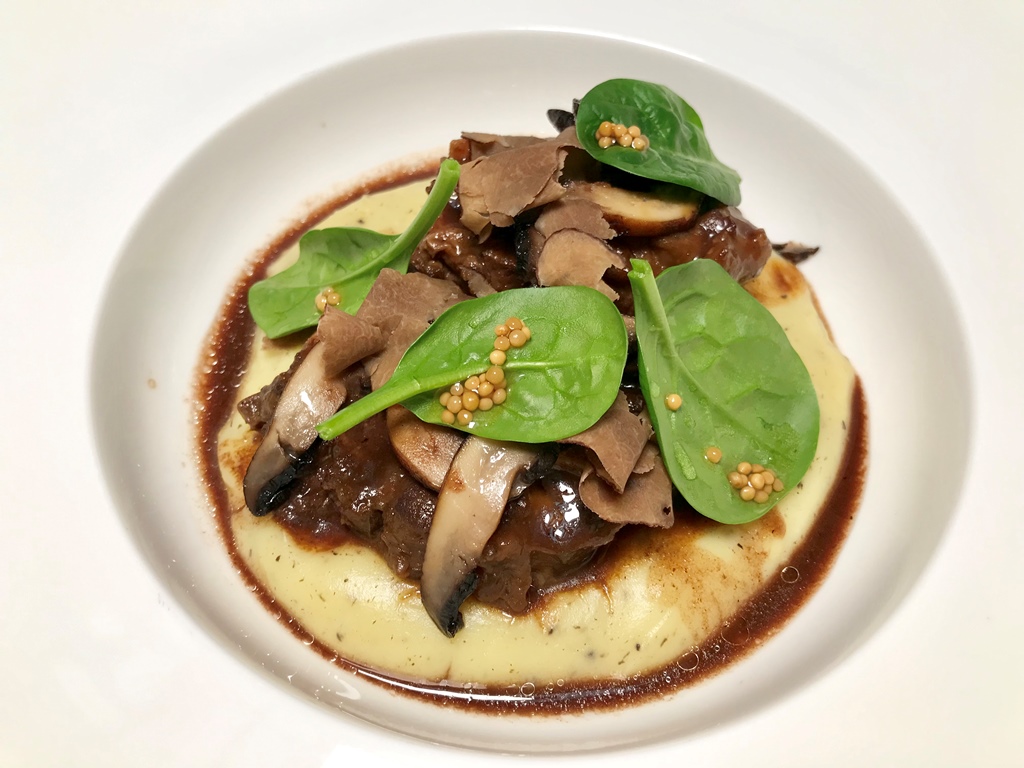 The main meal began with Wild Caught Barramundi Fish with Parisian gnocchi, sauce a la Meuniere, zucchini and Sicilian pistachios. The skin of the fish was seared perfectly, and I absolutely loved the incorporation of pistachios with the gnocchi. Like several of Chef Dominic's dishes, it was noticeable how he brings different textural elements together on a plate with such an impeccable balance. Next came the Ox-Tail Bourguignon on truffle mash, red wine sauce, and roasted portobello mushroom. It was decadent, rich, and oozing all the right consistencies of mashed starch and slow-cooked meaty flavours.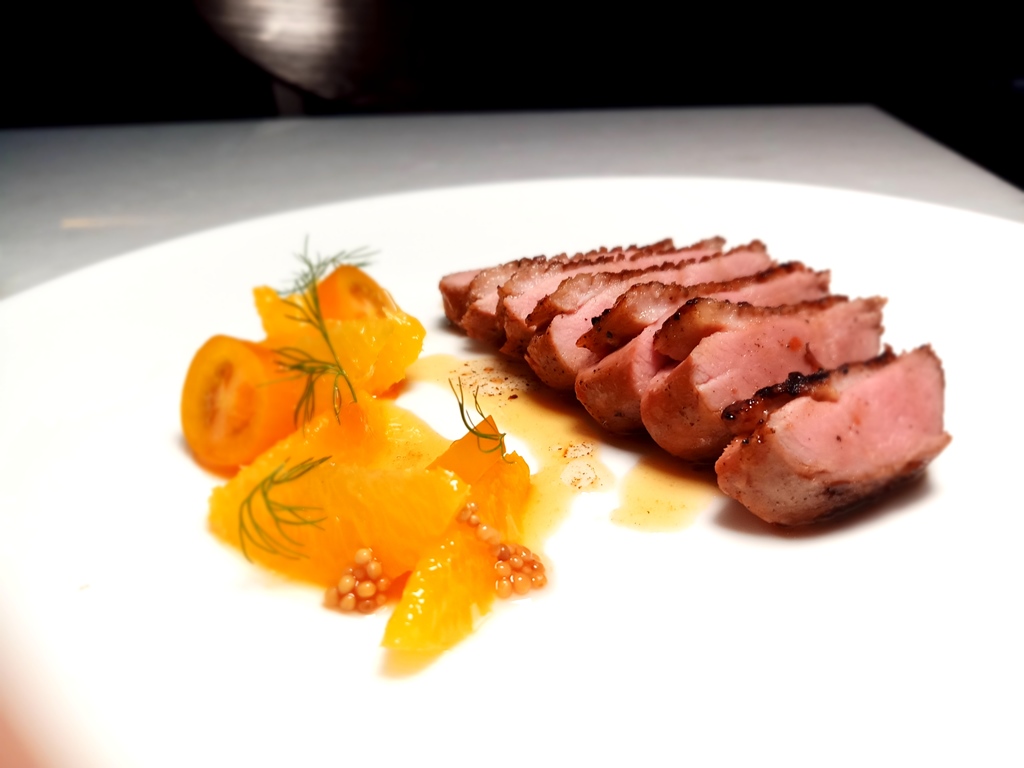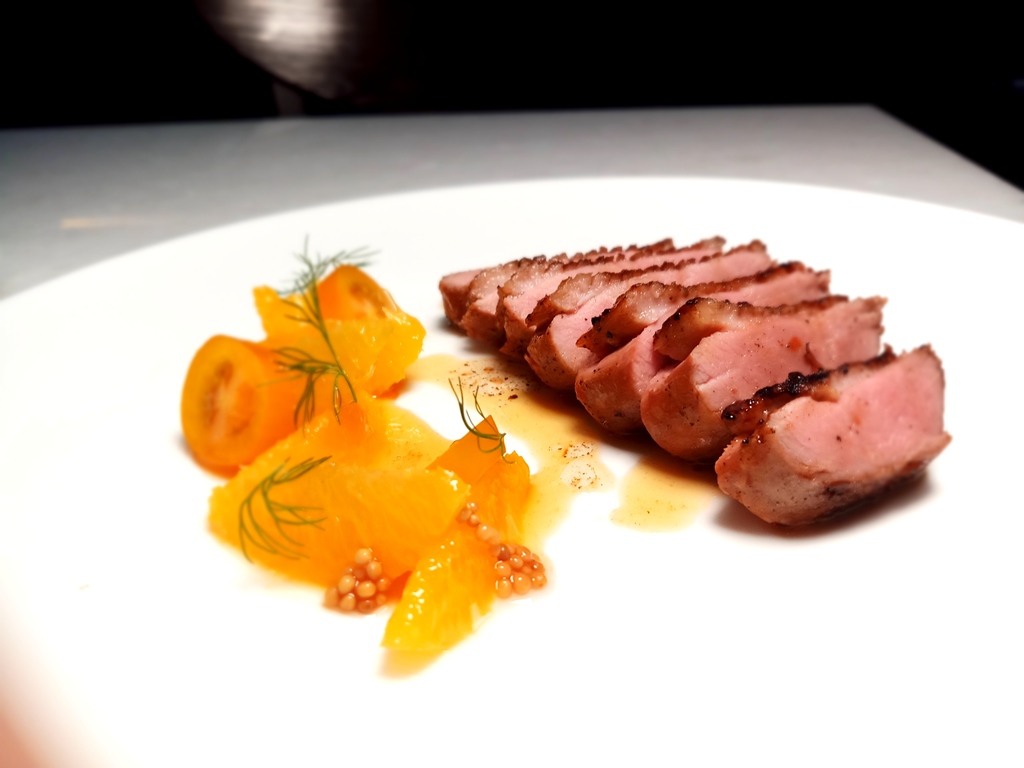 This was followed by the Duck Breast with honey, coriander and orange glaze. If you have been to Two Ox before, you're already aware of the restaurant being known to make stellar duck. They still do. A modern take on the classic Duck a l'Orange, the dish was presented in a simple fashion, yet the meat was cooked perfectly and accompanied with tender little orange segments, proved to be very pleasurable indeed.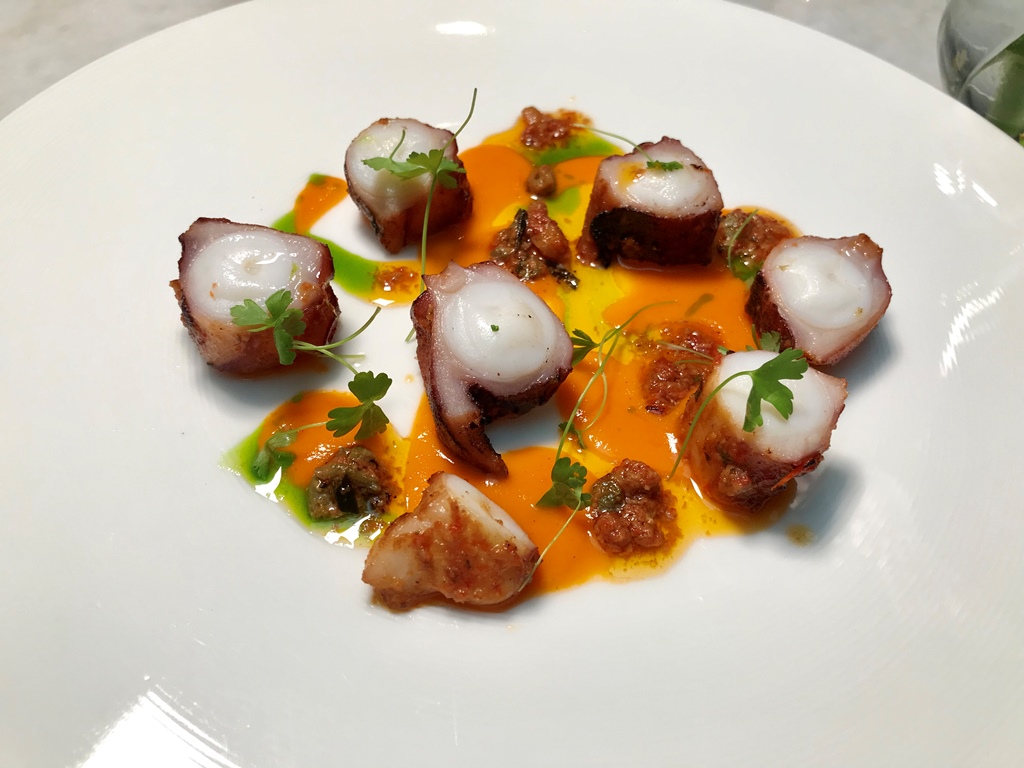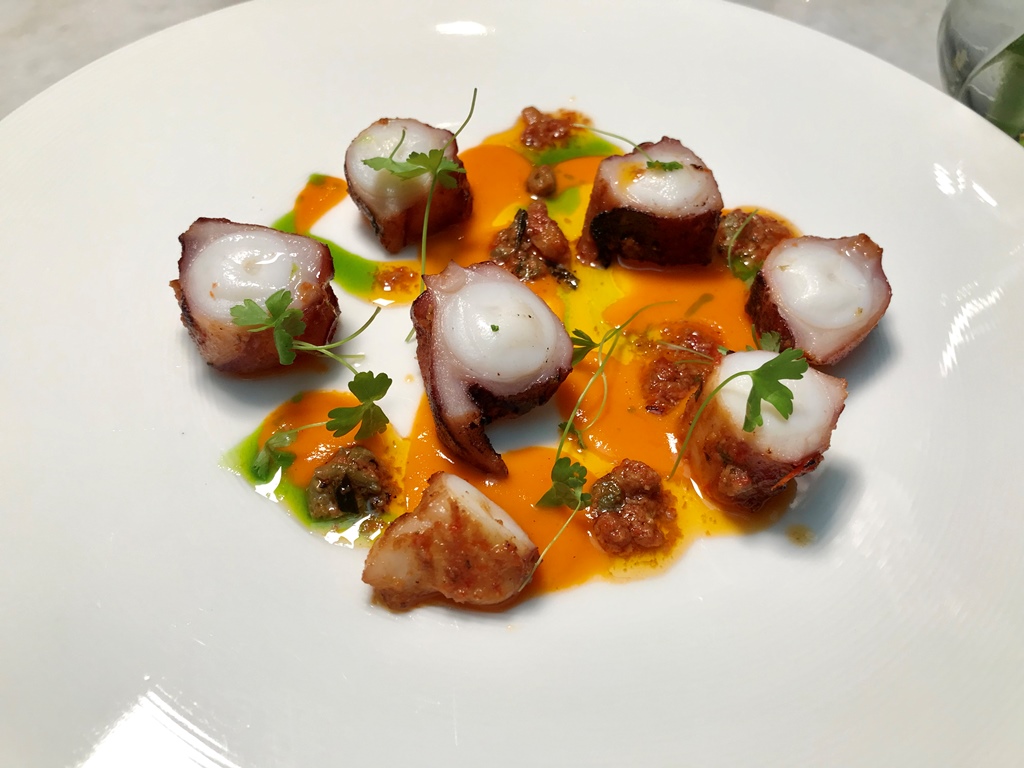 Julienne generously let us try a fourth main being the Galician Octopus with rosemary and roasted piquillo butter, toasted walnuts, and bell pepper coulis. To be honest, this was the most memorable dish for me. The play on textures, the surprising yet masterful way all the flavours came together had me sold completely. It told me that a lot of experimentation goes on in the kitchens of Two Ox, and they're not just pushing out food they think people would want, they're creating food that people will love. It's fresh, and exciting with all the pleasurable constituents of why French food is loved the world over.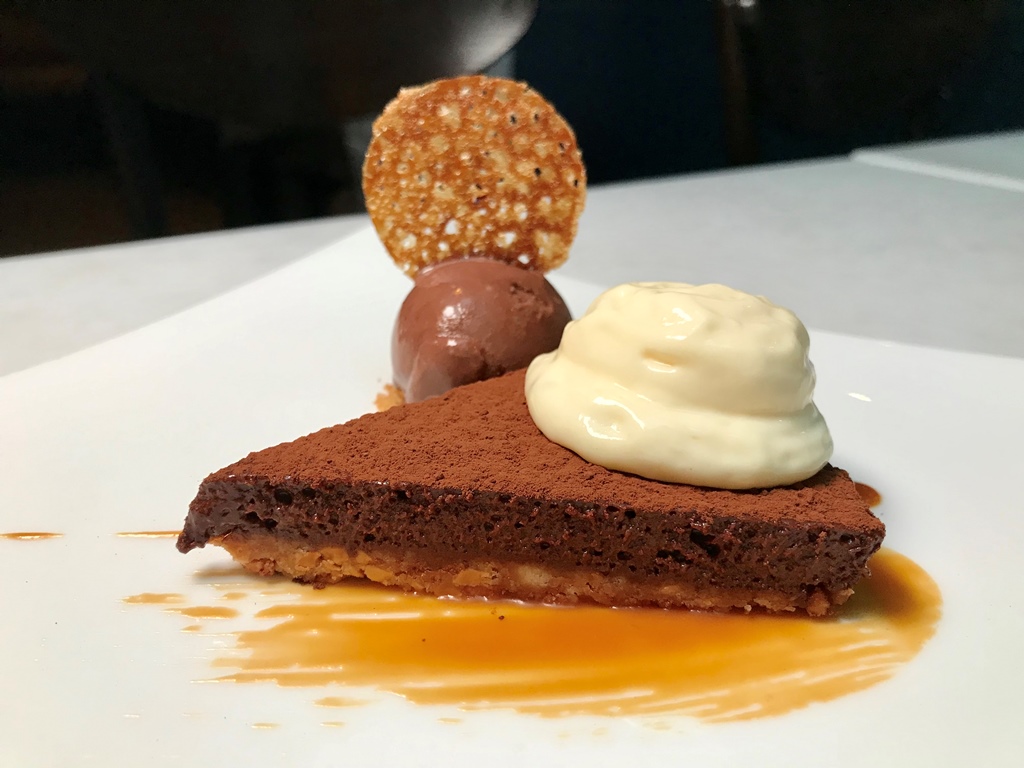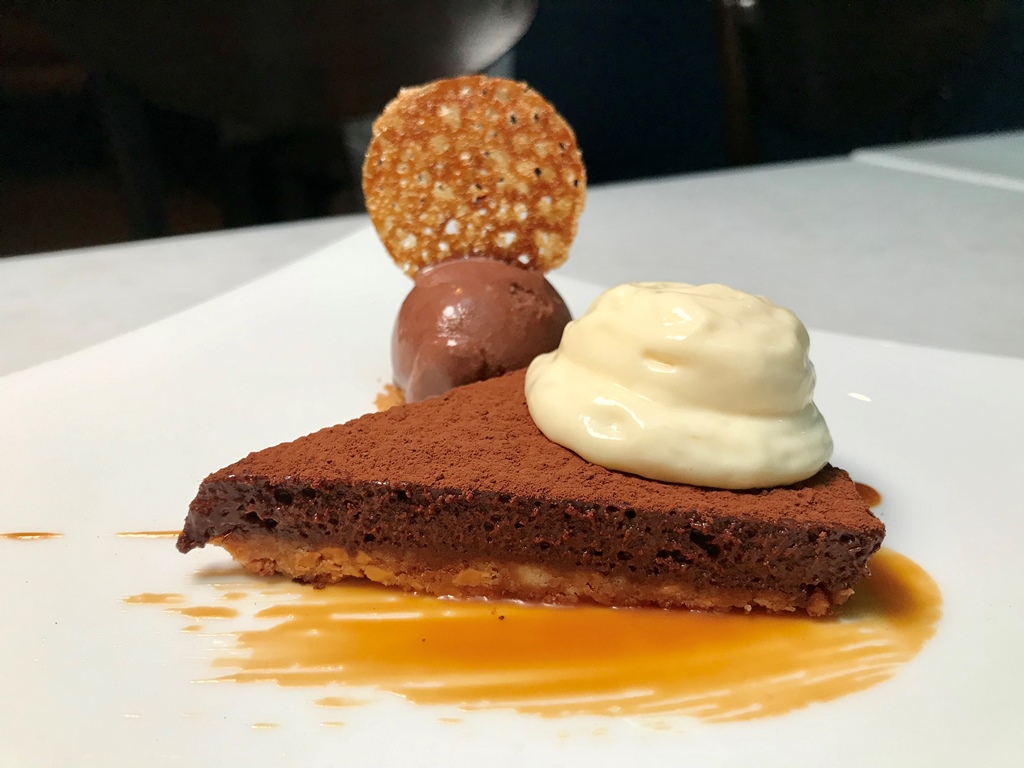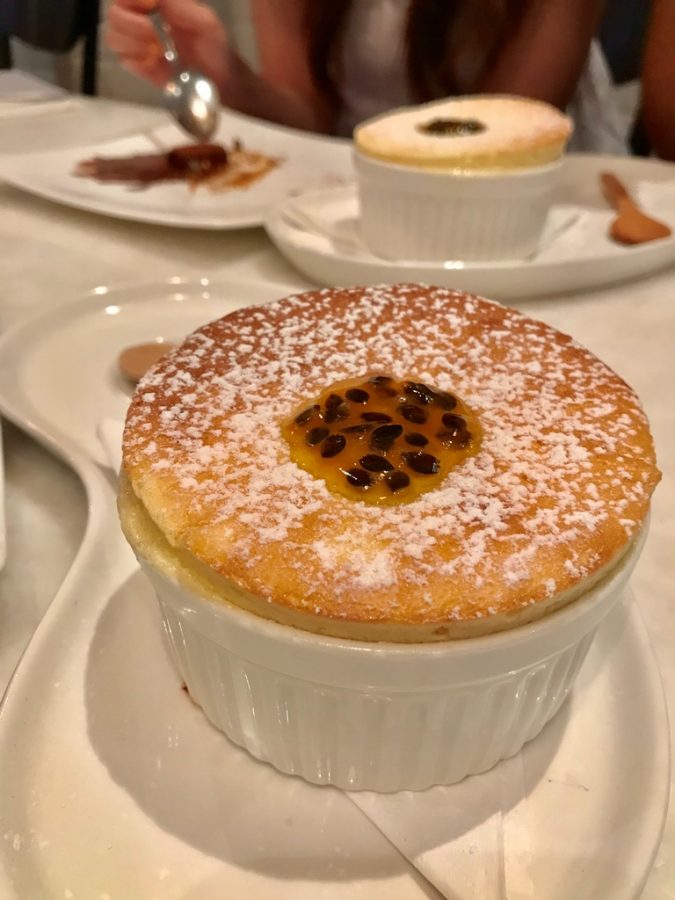 When I thought the meal had reached its summit in that it couldn't get any better, dessert knocked my socks off! There was a luscious Chocolate Torte with a brown butter and almond base, Valrhona chocolate ice cream and anglaise espuma that had everyone sighing contentedly.  And finally, the Passion Fruit Soufflé placed before me, was a vision! This was the corroborating factor that had us all agreeing they were the real deal, proudly bringing the big guns brought out. Nothing is more French than a well-risen soufflé that wobbled provocatively. The sweetness of the soufflé paired beautifully with the tart and citrusy notes of passion fruit ended our meal with such grandeur.
Two Ox also offers set menus for lunch and dinner everyday. Create your own three-course menu of exquisite French and Mediterranean delights for only RM120++ and RM150++.
Location and details
Address: Two Ox French Bistro
54G & 56G, Jalan Doraisamy, Chow Kit, 50300 Kuala Lumpur
Tel: +603-2692 2233
Website: www.two-ox.com
Opening Hours: Monday to Friday 11:30am – 3pm, 6pm – 11.30pm
Saturday: 11:30am – 11pm
Sunday: 11:30am – 11:30pm