DreamWorks Kung Fu Panda Kitchen at Sunway Pyramid West: Snapshot
A unique thematic restaurant located at the LG1 floor of Sunway Clio Hotel, the DreamWorks Kung Fu Panda Kitchen offers diners with an all-you-can-eat steamboat feast in the 'Kung Fu Panda Village', a large space with decor focusing on the character Po and other elements of the popular Kung Fu Panda movie franchise.
At the adult price of RM79 (Dinner) or RM69 (Supper), you get to order unlimited seafood items such as scallops, prawns, fish, and meatballs, tender strips of meat like lamb and beef, and an array of vegetables, mushrooms, and taufu. Choose from a selection of 8 interesting soups to dunk your steamboat items in such as Spicy Szechuan, Cheddar Cheese, Herbal Blackbone Chicken, Pumpkin Soup, Seafood Porridge, and Black Truffle. There is also a creamy appetizer dubbed the 'Kung Fu Noodle', with crunchy salmon skin, dried cherries, salmon roe, and mentaiko sauce.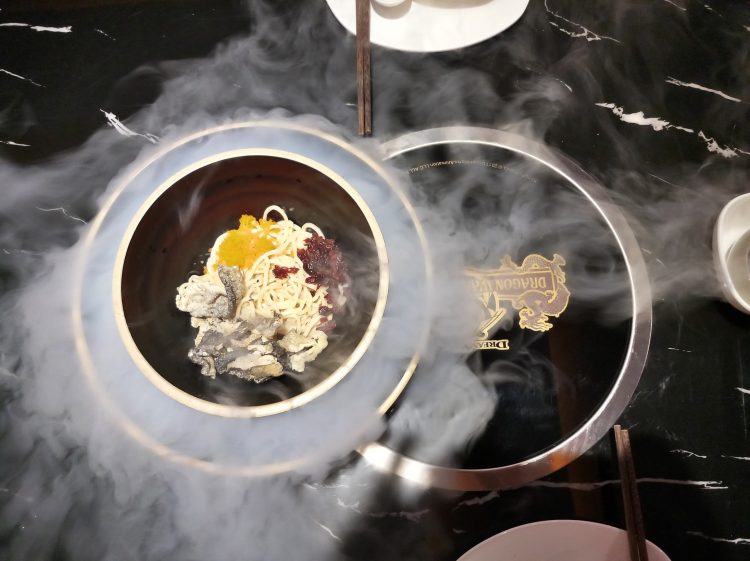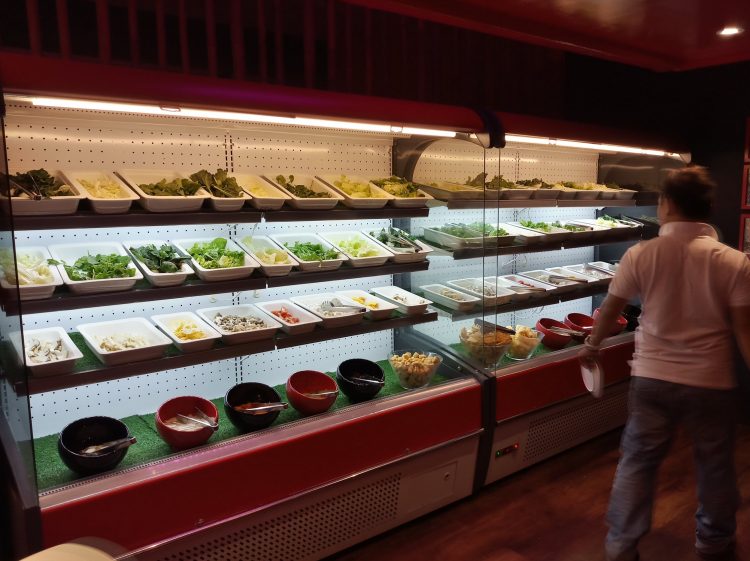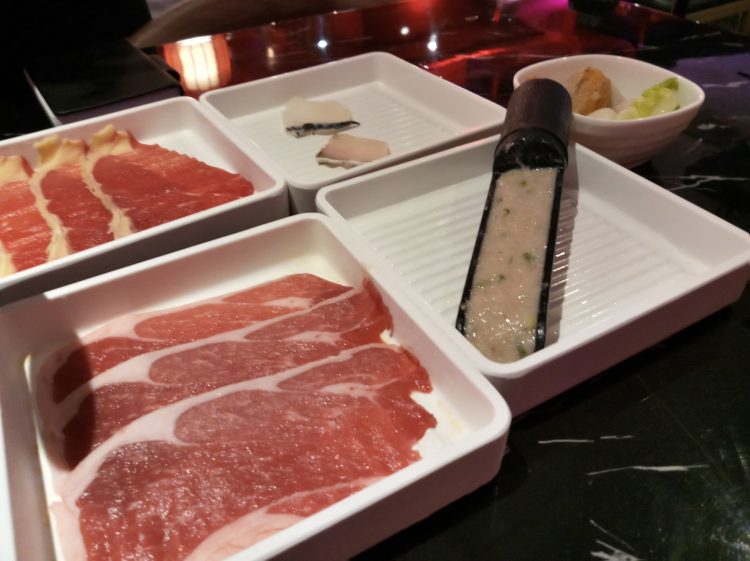 On our recent visit we tried the Cheddar Cheese which was quite mild, suitable for children or those who can't take spicy food, and the Spicy Szechuan which lived up to its name.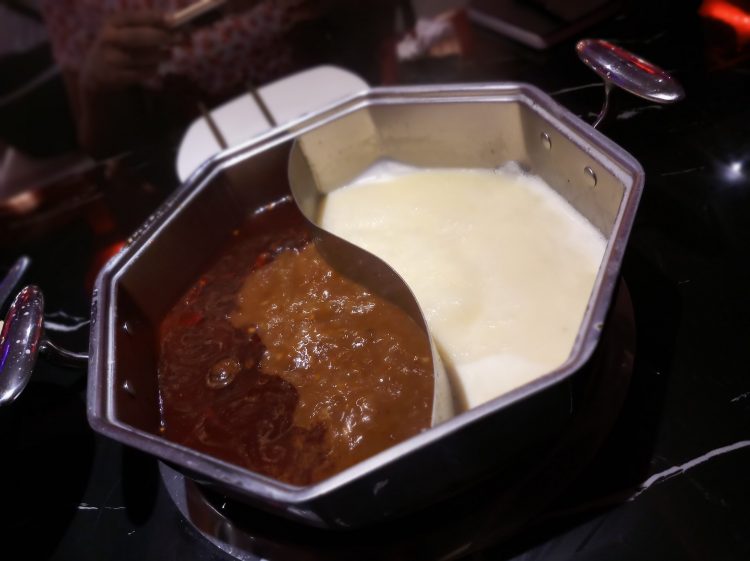 Besides the steamboat feast, there are also desserts such as fruits, ice-cream rolls, cakes, fruits, juices and soft drinks. This restaurant is great for kids with its adorable Kung Fu Panda decor, live shows, games, and plenty of props to take cute photos!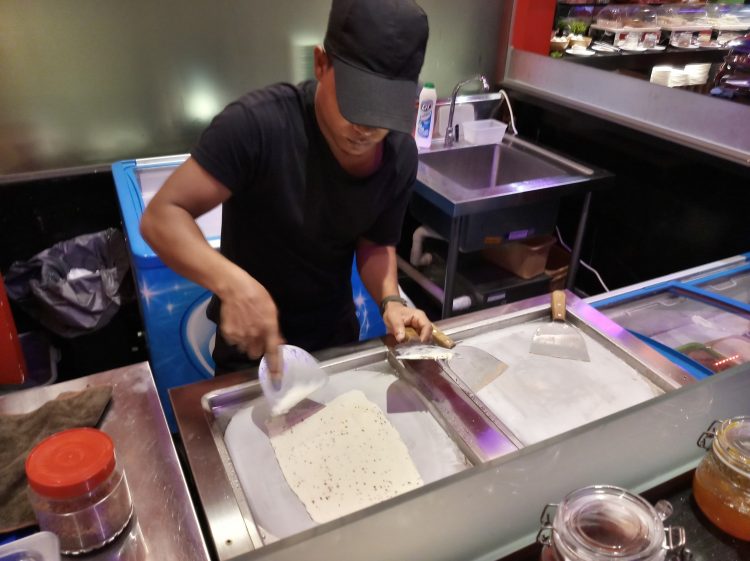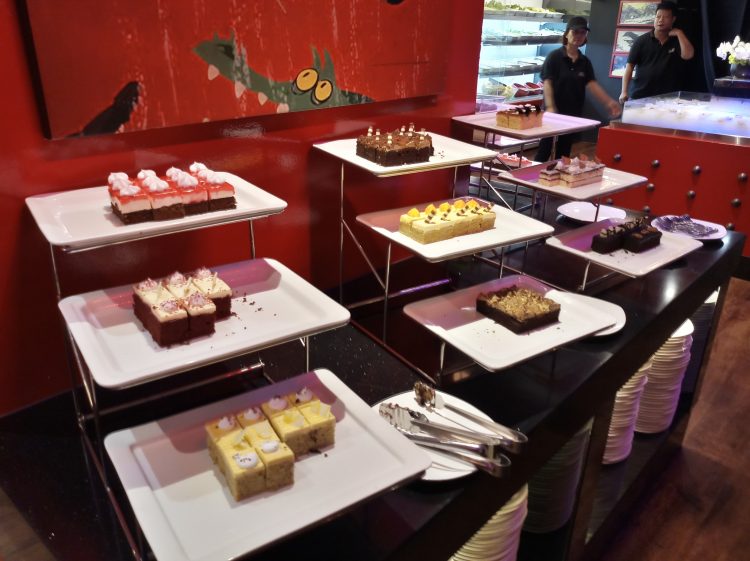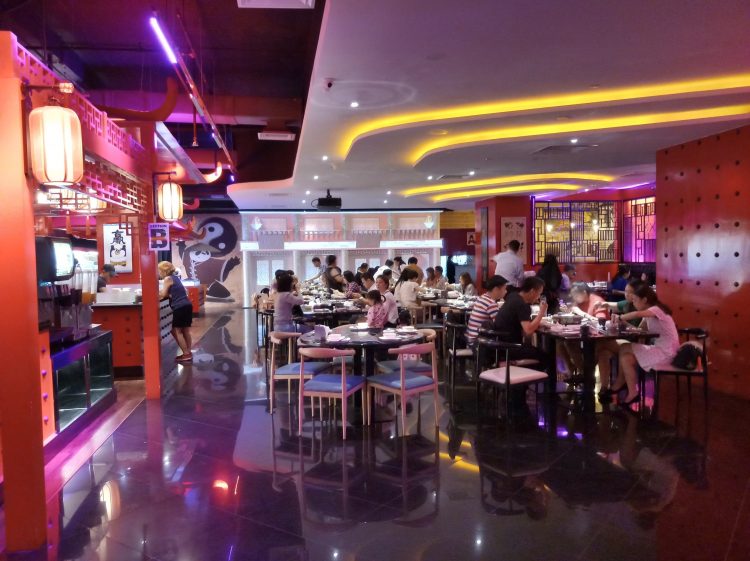 Location & Details
Address: LG 1, Sunway Pyramid West, Jalan PJS 11/15, Off Persiaran Lagoon, Bandar Sunway
47500 Petaling Jaya, Selangor
Tel: +603-5650 5117
Hours: Sunday to Thursday: 6pm – 1am, Friday to Saturday: 6pm – 2am
Find: View directory for DreamWorks Kung Fu Panda Kitchen here.