Casual Luxury, Seamless Quality at LUT Gastrobar
Nestled unassumingly in the burgeoning specialty food haven that is TTDI, LUT Gastrobar is set to take the upscale dining scene by storm. Barely breaking three months of operation at the time of our visit, this simple, chic industrial setting holds exciting potential beyond pretty crockery and premium ingredients.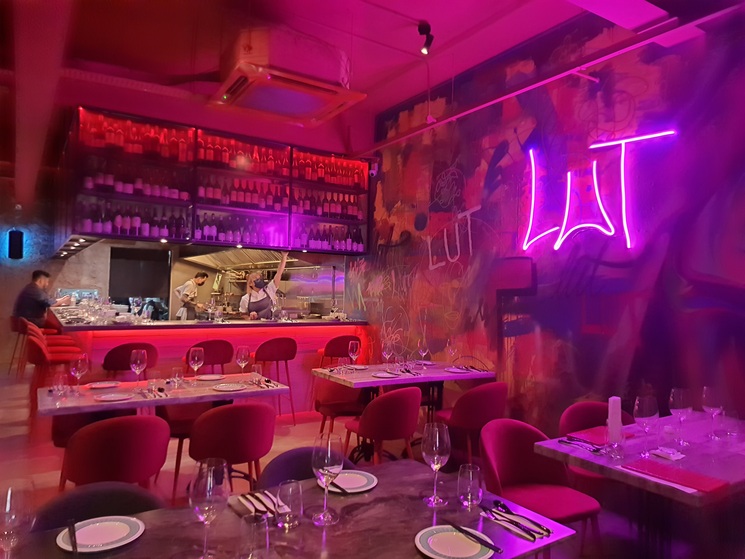 Currently operating by reservation only, we were invited to visit this fresh enterprise, and what a surprise we had!
Offering a menu of specialty seafoods and, of course, hallmarks of high class dining like premium cuts of meats and foie gras, LUT Gastrobar showcases food as intended: with full focus on flavour and season. We dare say that the team of chefs at LUT have a grasp on culinary skills as well as the best of omakase chefs made Japanese cuisine an art and experience.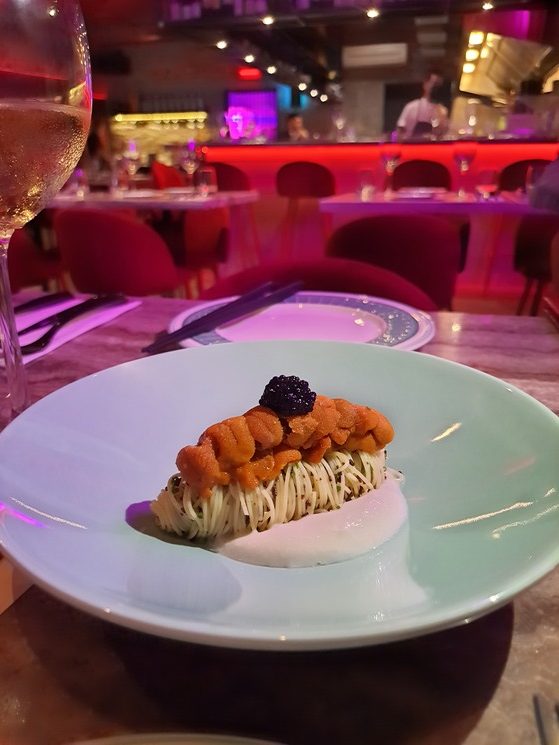 Opening with Uni Capellini with Dashi Espuma, LUT set the standard of the night with a refreshing bite of soft buttery sea urchin atop a swirl of angel hair noodles on a bed of dashi foam. Making for a very interesting combo, the Bafun Uni added a creamy texture and delicate sweetness to contrast the sour tang of the dashi and the light drizzled noodles.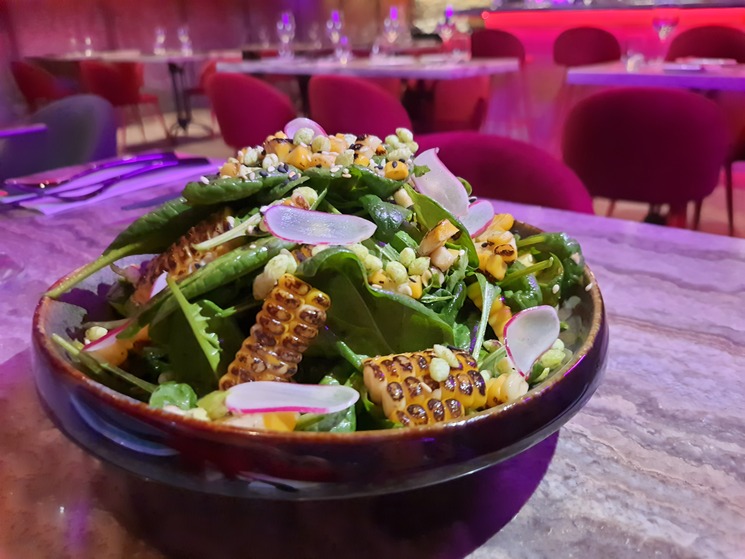 Following with a Spinach Salad, this seemingly basic combination of familiar rocket and spinach greens and corn took our palates for a ride with the light hearty miso sesame dressing sweetness, and crunchy garlic parsley oil-roasted rice puffs.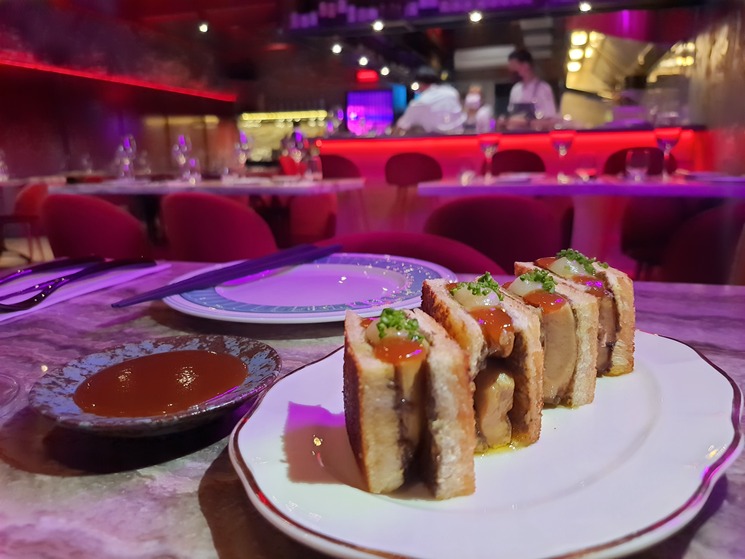 To impress, the night was treated to the Signature Sandwich of Foie Gras, with mushroom and pear purée. Some may find the serving to be on the tiny side, but we say well worth the money, as the combination is umami art. The caramel miso dipping sauce offered doesn't cancel or overpower any flavour in the sandwich, but further enhances the sweet salty savoury bite.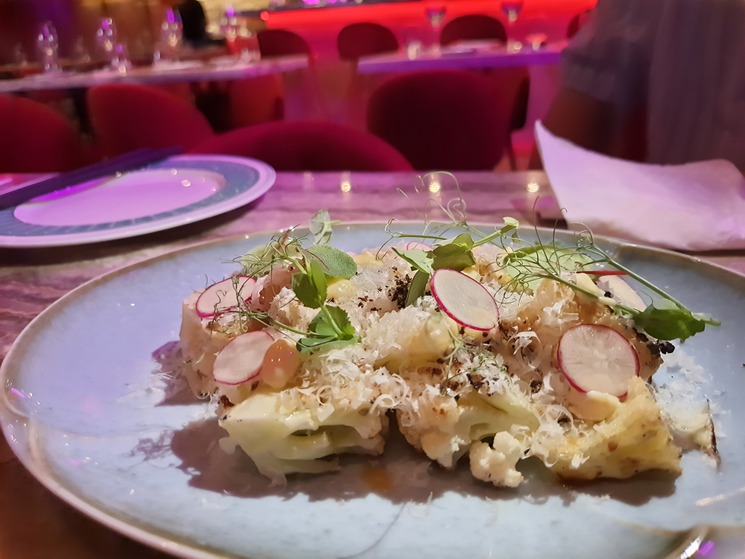 For those caring to share, as communal plates always make the meal merrier, the straighforward Cauliflower served with kombu, parmesan, aioli, and soy caramel delivers. The crunch of a bite brings delightful roasted crust bits to the mouth, and remains an accompaniment for the rest of the night as a hearty side to the other dishes.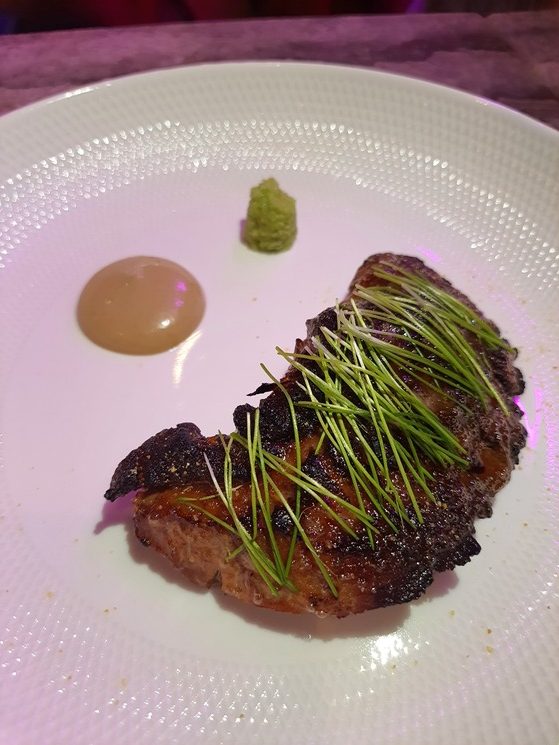 In the midst of upgrading their menu, we were served a new item of Blue Fin Tuna Cheek, seared lean and coated with a yuzu glaze and spring onions. Grilling off the fat and sided with a dollop of wasabi and ground mustard, the cut made for a very interesting indulgence. Practically meaty with a char that induces salivating on sight, even the smallest portion took our tongues to Cloud 9!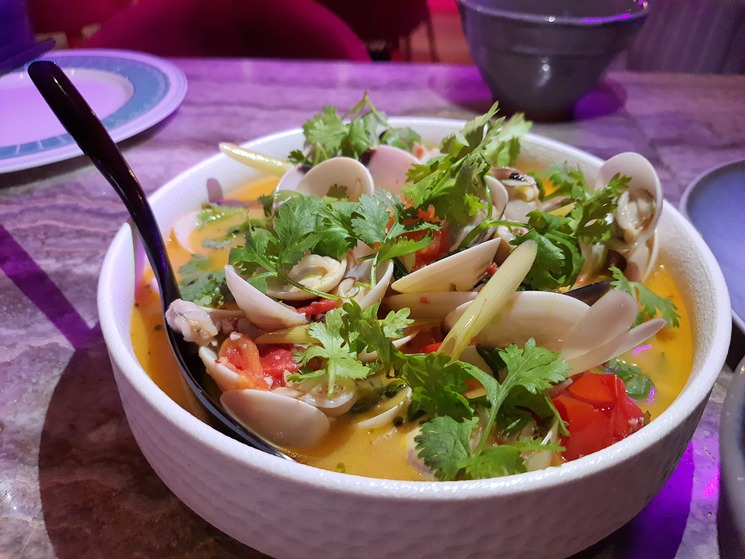 Appealing to our Asian palates, the Steamed White Clams with chili, lemongrass, tomato, and Asian herbs in a lobster broth hit all our Malaysian levels of spice with thumbs up galore for tom yum creaminess.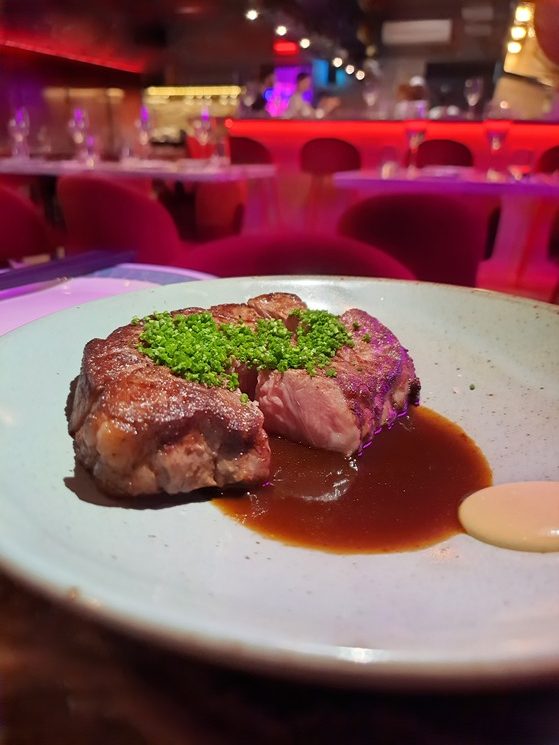 Making us truly feel like VIP guests, the Australian Angus Ribeye Cap MB5 presented the true goals of going out and splurging on fine dining. Plainly grilled medium rare and gently dipped into a red wine jus, this is not a dish to be rushed. The blend of the char from the sear, a little spread of mustard and the succulence of the juices from the meat makes so much happen in one bite, showcasing LUT's culinary excellence in one plate.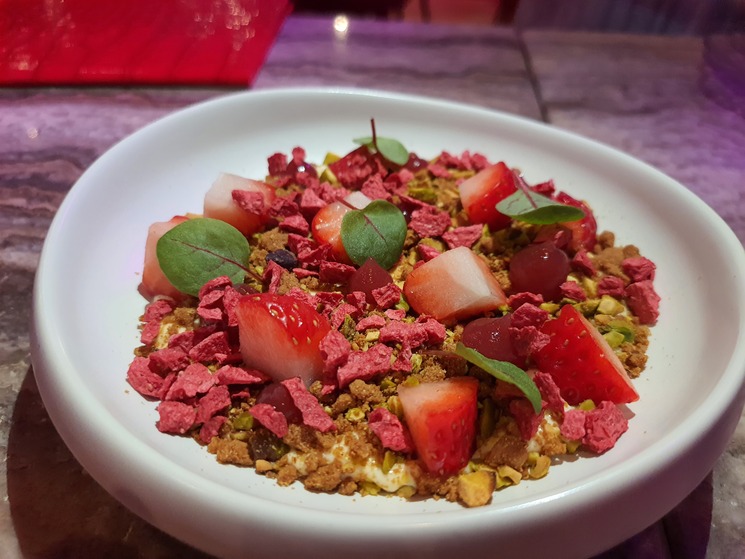 Wrapping up the exquisite visit, a final plate of Crème Cheese Mousse Strawberry Cheesecake, topped with sweet Japanese-flown ichigo (strawberries of Japanese variant), dried versions off the fruit, pistachio crumble, and strawberry gel made for a fun flavourful end to the visit. Beautiful and packed with natural sweetness, the night proved to be a well-balanced journey of elegant eats, none too rich and all encouraging us to just abandon mannerisms and lick the plate clean.
Promising something or everything on the menu for all visitors, LUT Gastrobar is worth a special night out on the town for a truly exciting culinary surprise.
Location and Details
Address: 30, Jalan Tun Mohd Fuad 2, Taman Tun Dr Ismail, 60000 Kuala Lumpur
Tel: 014-383 8093
Website: https://linktr.ee/lutfnb
Reservations: https://www.tableapp.com/lut-gastrobar-ttdi