Basil Tapas Bar at Damansara Uptown: Restaurant review
This review is brought to you in part by Basil Tapas Bar.
The charismatically robust flavours of Spanish cooking seize centre stage at Basil Tapas Bar, PJ's new top spot for sharing plates and paella, a pop-up kitchen that runs six nights a week at The Great Beer Bar in Damansara Uptown. The name should sound familiar – Basil Tapas is helmed by the folks behind Kuchai Lama's popular Italian outlet Basil Pasta House, whose head chef Alven Tan is skilled, versatile and experienced enough to tackle a motley of European cuisines with pizzazz and personality.
Land and sea
Basil Tapas Bar's menu is surprisingly extensive and ambitiously elaborate, with no fewer than 20 types of tapas. To start with seafood and meat, the ideal introductions might be the slow-cooked octopus with spicy marinated duck fat potatoes, vegetable confit and sweet paprika (RM26) and the four-hour-grilled lamb skewers with capsicum, onion and garlic aioli (RM26) – both full-bodied in taste and textures (there's nothing timid about Basil Tapas' fare), the result of honest, painstaking preparation.
If you're into rich, creamy recipes, check out the braised razor clams, served in a pan in a sauce laced with saffron, white wine and duck ham (RM22) and rustic house-made beef balls soaked in saffron almond sauce with toasted ciabatta for deep dipping (RM26).
Paella
Fans of paella might like to hurry over here; Basil Tapas Bar offers multiple variations of paella – comprising elements that range from braised oxtail to duck confit – at lower-than-expected prices. We couldn't resist trying the foie gras paella, a hearty serving of moist bomba rice with chicken, peas and a luscious blob of pan-seared duck liver for only RM48, easily enough for two to share as a main course.
More meat
Other heavier offerings rely on meat – you'll find slow-roasted beef short ribs, sous-vide lamb loin and pan-seared chicken ballotine, but the most distinctive bet is the oven-baked boneless turkey roulade, stuffed with roasted paprika capsicum and goat cheese, accompanied by Vichy carrots, pumpkin puree and foie gras jus (RM50).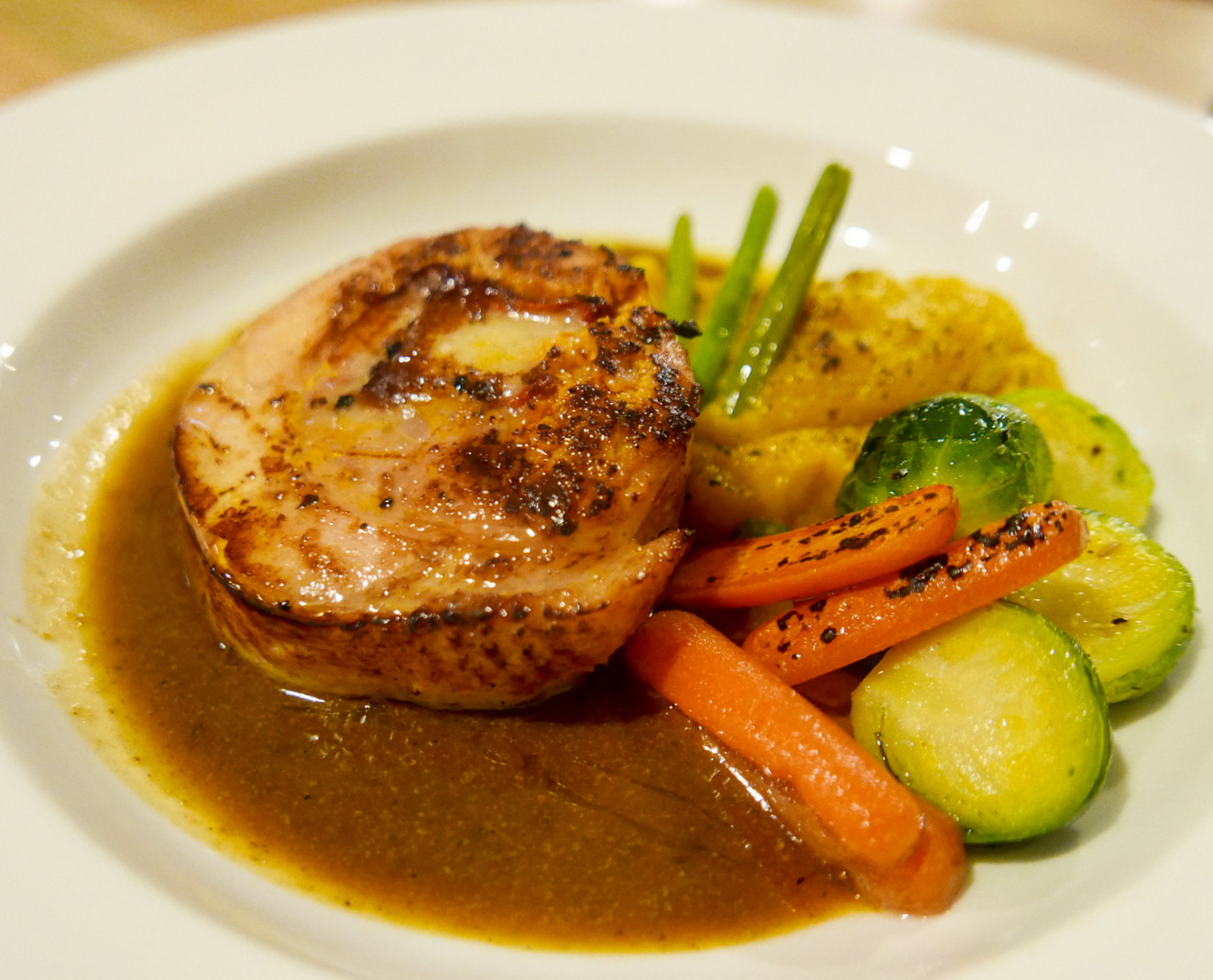 Craft beer
All the dishes can be interestingly paired with The Great Beer Bar's top-drawer selection of craft beers – there's a beer for everybody, whether you want to experiment with varieties that showcase a tart fruitiness, a carrot cake-inspired earthiness, or – as befits the Spanish kitchen here – insinuations of saffron underpinned by an oak-aged warmth. Many thanks to The Great Beer for having us over.
Location & Details
Basil Tapas Bar at The Great Beer Bar
86G, Jalan SS21/62, Damansara Uptown, Petaling Jaya.
Basil Tapas opens Mon-Sat, 5pm-11pm. The Great Beer Bar opens daily, 3pm till late.
Tel: 019-882-1855
Find: View Basil Tapas Bar directory and The Great Beer Bar directory.
See also: Snapshot of The Great Beer Bar