20 brunch spots to try in KL and Selangor
If you're looking for something nourishing to start your busy Saturday day off right; or a satisfying meal to take the edge of a Sunday morning – there's nothing better than a brunch. Here, we've gathered some top picks for you to get brunch munch on in the Klang Valley. They're in alphabetical order only – we love all of these so there's no preferential treatment on our side!
1. Ampersand by Culinary Rebels
Start your day right with the Amps Buka, built for two, featuring four sous-vide eggs heaped with vegetable slaw, mushrooms, bacon bits and a subtly spicy sauce on house-baked Lebanese bread – it's the kind of creation that we'd love to see more of in the Klang Valley, leapfrogging past the current banality of Eggs Benedict.
Read review: Ampersand by Culinary Rebels at Damansara Uptown
Find: Contact details and map for Ampersand by Culinary Rebels.
2. Ante
It's official: Within three years, Ante Kitchen & Bar has gone from fine to flat-out fabulous – this is the restaurant that now sets the bar for venues in KL that serve Western pork specialities. A few months ago, Ante jazzed up its repertoire even further, offering a new brunch menu that's crafted with creative conviction of spectacular standards.
Read review: Ante Kitchen & Bar at Solaris Dutamas
Find: Contact details and map for Ante Kitchen & Bar
3. Antipodean at Telawi, Bangsar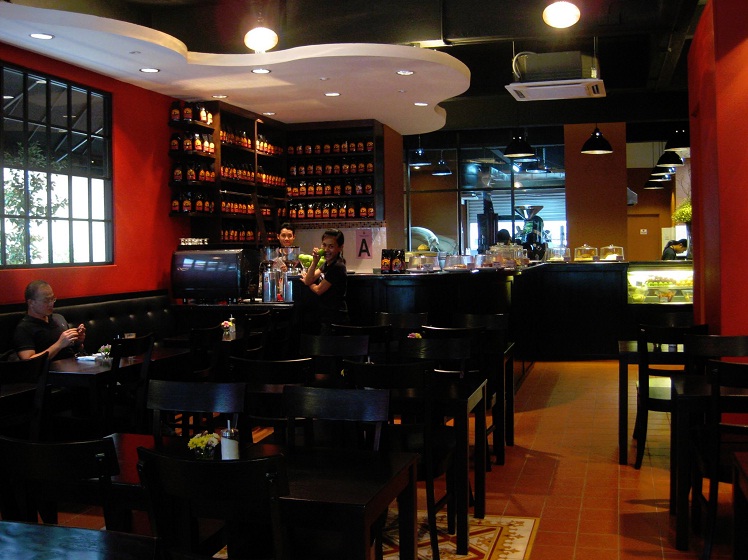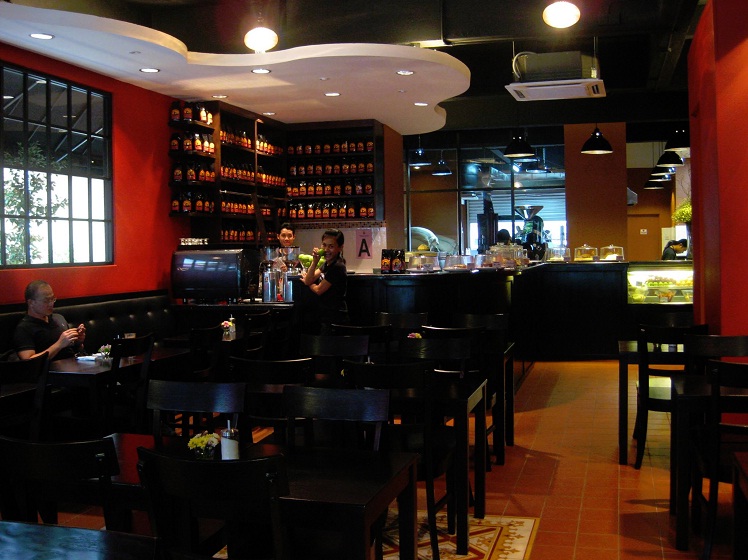 Featuring some of the strangest-sounding, yet most tasty, breakfast dishes around, Antipodean offers rosemary marmalade, feta cheese and pork bacon on toast, as well as blueberry marscapone bagels and pumpkin fritters. For the less adventurous, Big Breakfasts with pork sausages, tasty mushrooms offer a hearty and more traditional way to start the day.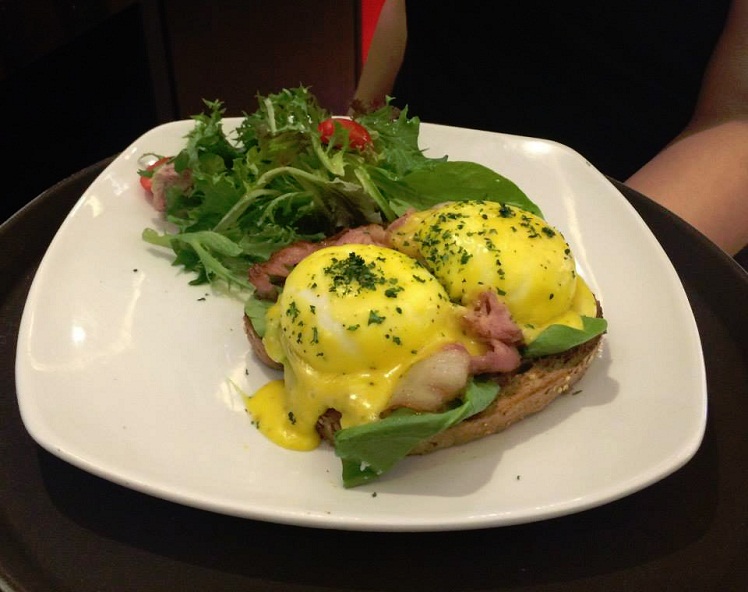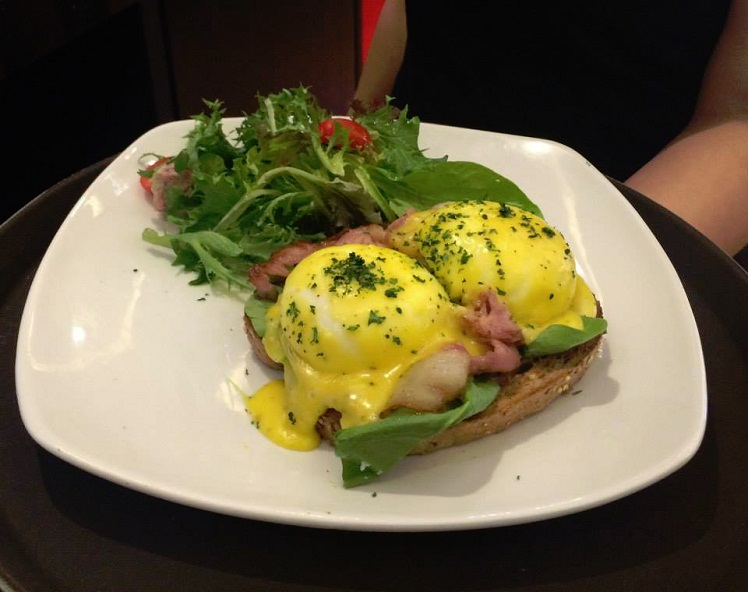 Read review: Antipodean at Jalan Telawi
Find: Contact details and map for Antipodean
4. Breadfruits
A labor of love, BreadFruits is one of our best bets for brunch in Hartamas. Cafe owner Kah Kwan strives to serve satisfying favorites with healthy twists that range from Bukit Tinggi free-range eggs to steamed cannellini beans that replace canned baked beans.
Read review: Breadfruits Cafe at Desa Sri Hartamas
Find: Contact details and map for Breadfruits Cafe
5. Closer Kitchen at Mutiara Damansara
The cafe puts its own spin on brunch fare, inserting an unexpected ingredient or two into every recipe. Baked eggs emerge in a sizzling pan, bolstered by meatballs and a slice of roasted pumpkin, while scrambled eggs seem to borrow inspiration from Dr Seuss, mixed with pesto sauce for striking shades of Sam-I-Am and paired with foil-baked portobello mushroom.
Read review: Closer Kitchen & Espresso Bar at Mutiara Damansara
Find: Contact details and map for Closer Kitchen & Espresso Bar
6. Epicuro
The star attraction at Epicuro so far is undoubtedly the sandwich of savoury pulled pork crowned with a sunny-side-up which makes for a decent brunch. Run by a small team spearheaded by a Malaysian former engineer who returned last year after a decade in Germany, Epicuro scores points for its feel-good casualness and for keeping its recipes relatively interesting.
Read review: Epicuro at Damansara Uptown
Find: Contact details and map for Epicuro
7. Fifth Palate
It's hard to fault Fifth Palate's food –  the Butcher's Breakfast is a convincing ensemble of eggs (poached, fried or scrambled) with streaky pork bacon or ham, sausage, portobello mushrooms, tater tots, rocket, cherry tomatoes, rye toast and chutney, while the Turkish Baked Eggs should also satisfy, with its tangy mix of chorizo slices, spiced aubergine, mozzarella & tomato sauce. For brunch fare ethusiasts, it's probably worth making a weekend date with Fifth Palate.
Read review: Fifth Palate at Kota Damansara
Find: Contact details and map for Fifth Palate
8. Flingstones Cafe
Flingstones is maturing into one of Subang's most satisfying cafes for both food and beverages. The Porky Fat Rice XL deserves to be a best-seller – as its name signals, it's a high-calorie, high-pleasure feast, featuring Flingstones' own-made nasi lemak with a scrumptious rempah pork belly, minced pork sambal and all the other essential, expertly executed accompaniments. This Malaysian brunch is a crowd pleaser.
Read review: Flingstones Cafe at SS15, Subang
Find: Contact details and map for Flingstones Cafe
9. Frisky Goat at Taman Tun Dr Ismail
Want waffles for brunch? Frisky Goat's got you covered. Here's one of KL's tastiest savoury ones so far: A waffle 'sandwich' that's mightily packed with fried chicken, beef bacon, cheese & a sunny-side-up, embellished with corn salad and maple syrup. A calorie bomb, but well worth chomping down on during cheat days.
Read review: Frisky Goat 2015 menu
Find: Contact details and map for Frisky Goat
10. Good Food & Co
Good Food & Co is pretty passionate about its offerings, with a clearly thought-out variety of well-prepared, crowd-pleasing recipes including the 'Eggs, Peas!' featuring two slow-cooked kampung eggs served with smashed peas, paprika aioli, crispy salami bits and the kitchen's own-baked bread.
Read review: Good Food & Co at Petaling Jaya
Find: Contact details and map for Good Food & Co
11. Merchant's Lane
A fierce contender for the title of KL's most beautiful cafe, this new venue is blessed with the kind of old-world charm that's long been monopolised by Malacca, Ipoh and Penang. For Big Breakfast devotees, the natural option might be 'Eat Die Me', a customisable serving of eggs with two sausages (punchy-tasting beef, lamb or chicken), plus cheese-baked tomato, creamed corn and hash.
Read review: Merchant's Lane at Petaling Street
Find: Contact details and map for Merchant's Lane
12. Pickle & Fig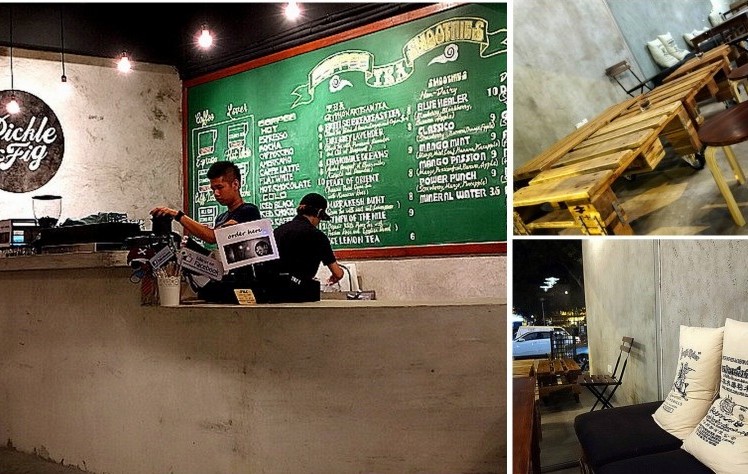 Perhaps you'd prefer a brunch of made-to-order sandwiches? You could have a hot-pressed panini with beef pastrami, rotkraut red cabbage, mozzarella, Russian dressing and infused oils or a ciabatta crammed with coronation chicken, caramelized onions, raisins and alfalfa sprouts – a wholesome meal.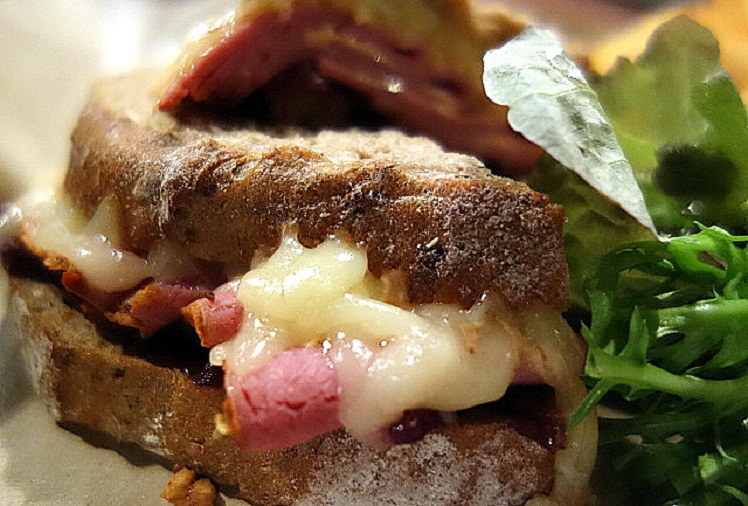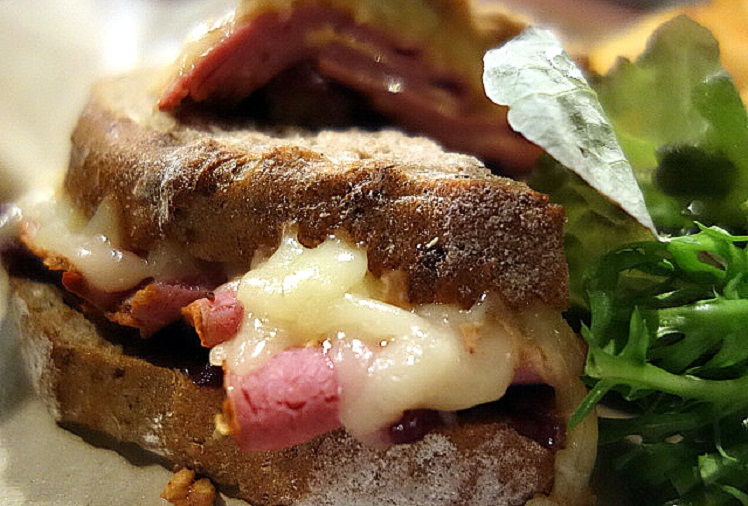 Read review: Pickle and Fig at Taman Tun Dr Ismail
Find: Contact details and map for Pickle and Fig
13. Porcupine Place
Porcupine Place's food evokes a genuine quality of playfulness and fun. French toast comes in bite-sized chunks of cereal-coated brioche, convenient to dunk into delicious kitchen-made citrus curd – a creamy-smooth, beautifully tangy signature creation that comes in a choice of lemon, lime, or orange and ginger; all brunch items remain available during dinner.
Read review: Porcupine Place at Setiawalk Puchong
Find: Contact details and map for Porcupine Place
14. Proof Cafe at Desa Sri Hartamas
The breakfast/brunch menu here is extensive – everything from an unusual bread-and-butter French Toast with strawberry compote, white chocolate custard and peppered caramel to choc chip pancakes with lime coconut cheesecake mousse and organic honey. Even the sides on each plate, such as Proof's pea salsa and spicy herb tofu salad, are very carefully considered.
Read review: Proof Cafe & Sky Lounge at Desa Sri Hartamas
Find: Contact details and map for Proof Cafe & Sky Lounge
15. The Red Beanbag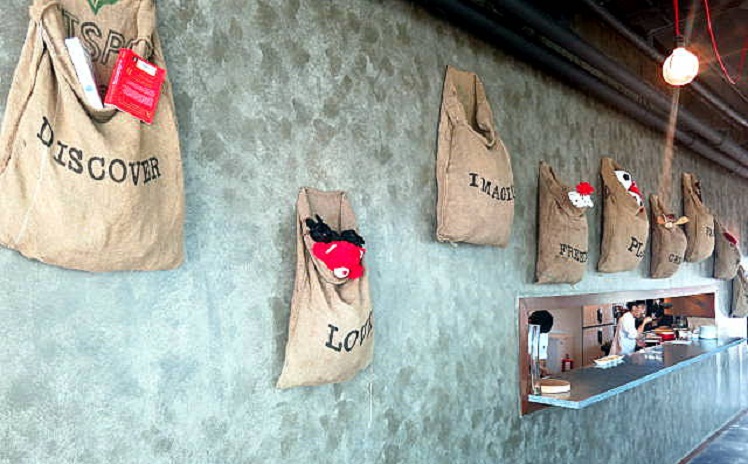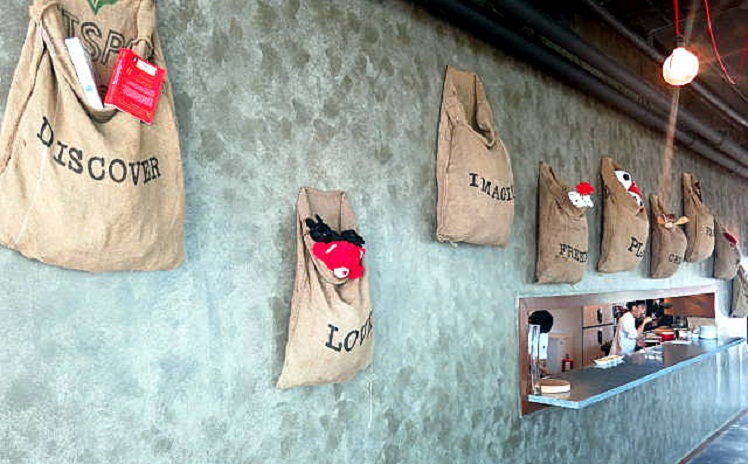 The Red Beanbag at Solaris Dutamas ranks as one of the better Aussie-inspired cafes to hit KL. Breakfast and lunch platters make up The Red Beanbag's compact menu. The Eggs Benedict seem irreproachable – a flood of flavour, with streaky beef bacon, mushrooms and asparagus. Also, the baked eggs with sun-dried tomatoes is a molten-hot, mushy marvel; we recommend requesting a side serving of lamb bratwurst for extra meatiness.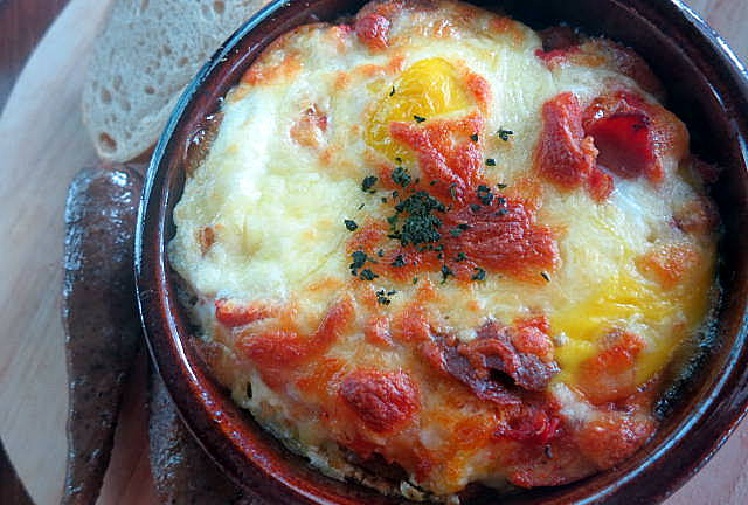 Read review for The Red Beanbag at Solaris Dutamas
Find contact details and map for The Red Beanbag
16. Strangers At 47
Breathing distinctively fresh life into Big Breakfasts, Strangers At 47 serves one with outstanding, fluffy-soft wholemeal crepes, with a lovely hash brown, caramelised onions mixed with baked beans, a sunny-side-up, chicken chorizo, smoked chicken ham, butter-sauteed portobello and lemon-laced rocket salad.
Read review: Strangers at 47 at Section 17, PJ
Find: Contact details and map for Strangers at 47
17. Thirdwave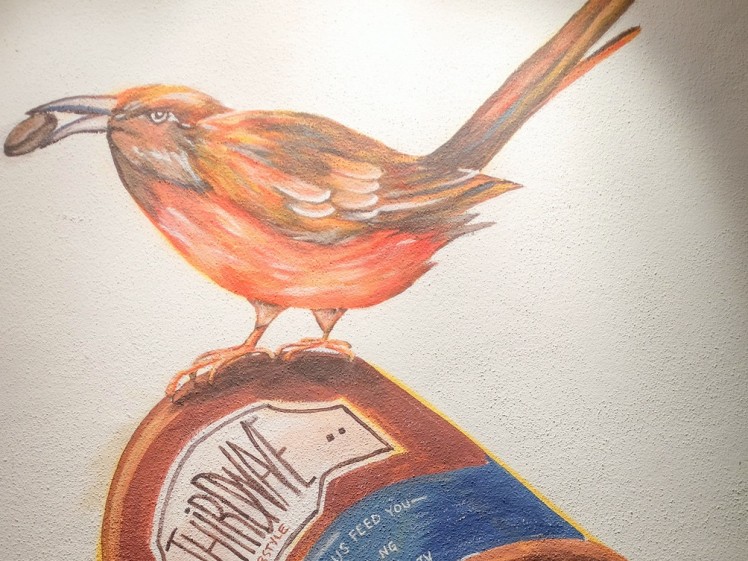 There's an abundance of egg-fuelled comfort fare, but the truth is that some of Thirdwave's offerings might not be meant for conservative customers. A fluffy blanket of eggs conceals the heart of a carnivore-defying burger, fashioned with a fat fritter of carrots and mushrooms, crowned with crispy kale in a house-made matcha bun, married with vegetarian-bait carrot and beetroot fries.
Read review: Thirdwave at Nexus Bangsar South
Find: Contact details and map for Thirdwave
18. Wanderlust
Instead of taking the obvious route of omelettes and Eggs Benedict, Wanderlust detours into deliciously different territory – come here for frittatas, commandingly fresh and convincingly textured, served warm with grilled butterfish and tomato chutney or poached free-range egg with aromatic mushrooms and apple cider hollandaise on multigrain toast.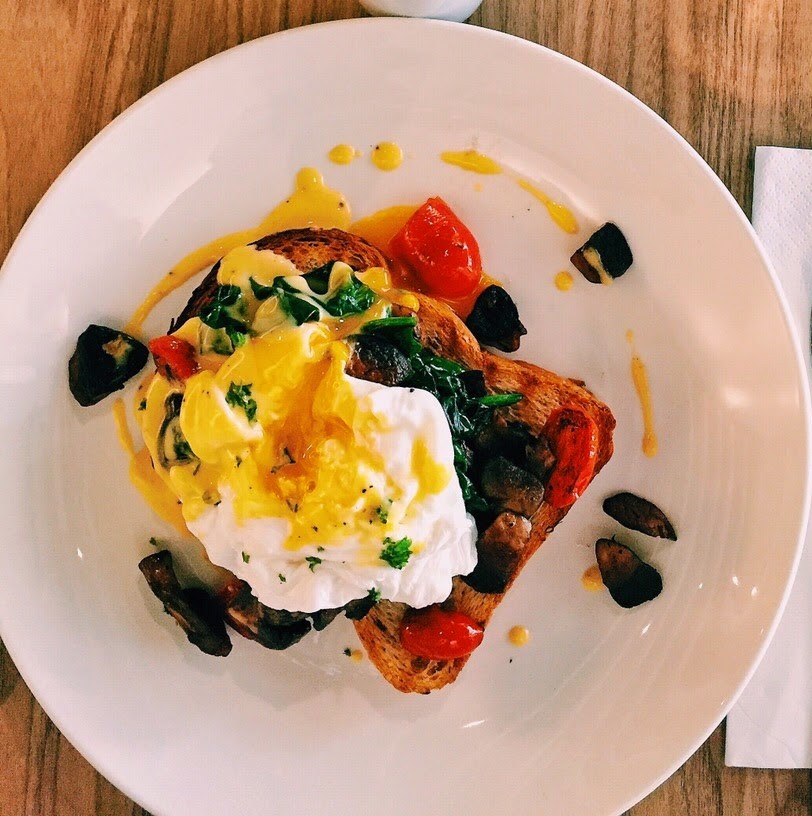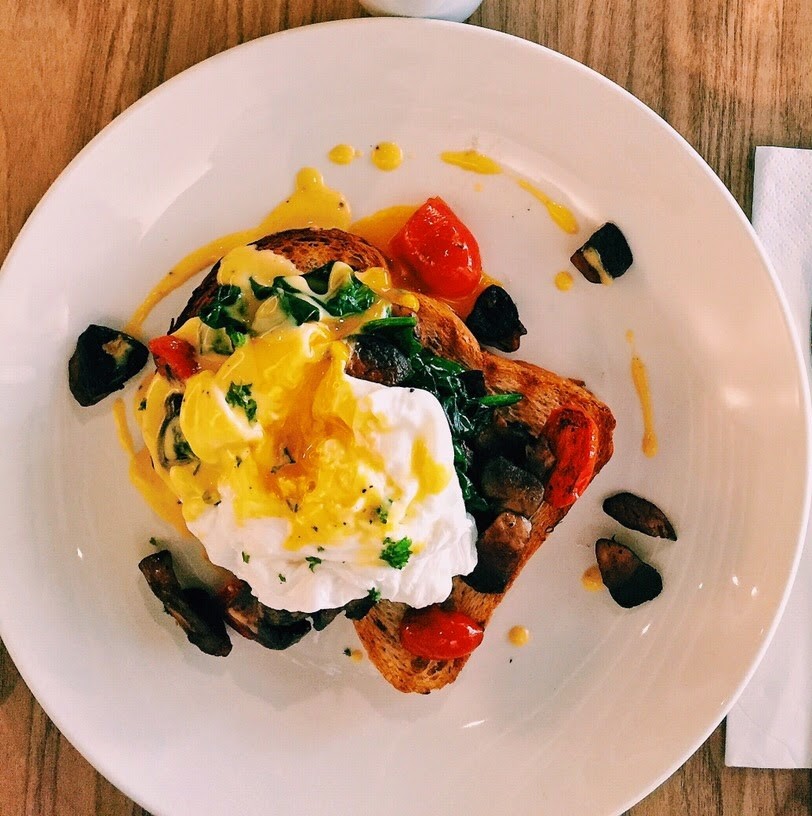 Read review: Wanderlust at Solaris Mont Kiara
Find: Contact details and map of Wanderlust
19. WhupWhup
A former factory that once churned out industrial yarn is now reincarnated as a cavernous cafe that whips up comfort fare and coffee. Our favourite order here looks the simplest but tastes both memorable and satisfying: Rustic toast with a crunchy, textured bite, topped with a creamy, coffee-infused carrot butter spread. Alternatively, WhupWhup's interpretation of Cuban sandwiches showcases a choice of chicken or beef with cheese is a solid bet for a hefty meal.
Read review: WhupWhup at Subang Jaya
Find: Contact details and map for WhupWhup
20. Yellow Brick Road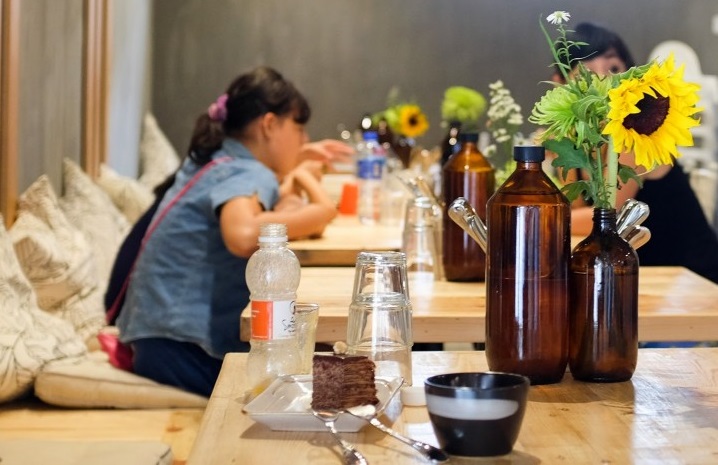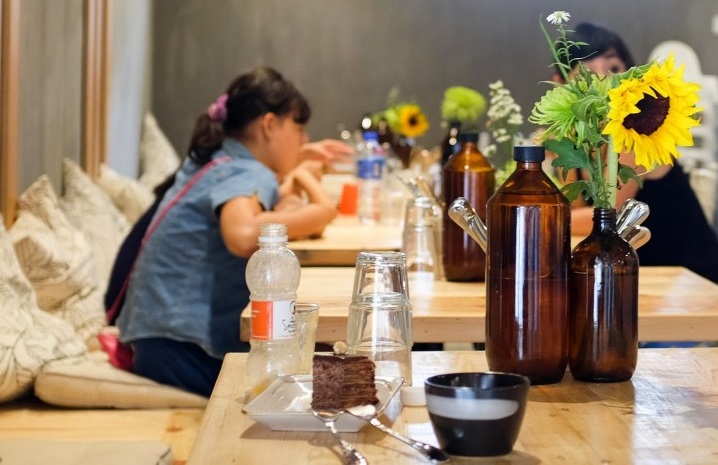 There's a lot to like about a place where the vibe is unerringly positive, thanks to a team whose tireless work is unobtrusive enough to go unnoticed. Come at 10 a.m. and in a blink, it'll be noon and you'll have laughed and loosened up over plates of a poached egg with quinoa rosti, avocado slices, smoked salmon and passion fruit hollandaise sauce, French toast with poached pear, coconut mascarpone cheese and caramel kaya sauce and 'Oatly Amuesing' soy milk muesli.
Read review: Yellow Brick Road at Batai Village in Damansara Heights
Find: Contact details and map for Yellow Brick Road