Sticks and Sake: Yakitori Places in KL and Selangor
What do you and your friends like to do on a night out? We recently visited a yakitori restaurant, and the fun concept of food on sticks, great happy hour prices, and lively atmosphere made us want to go back with more people. Although yakitori is typically sold at street stalls or standing bars in Japan, the yakitori places here in KL are prepared for longer meals. Most of the restaurants also serve some rice or noodle bowls, and some even have sashimi to complement your meal. In the spirit of sharing good things, here's our curated list of yakitori places in KL and Selangor.
Toridoki Kuala Lumpur, Desa Sri Hartamas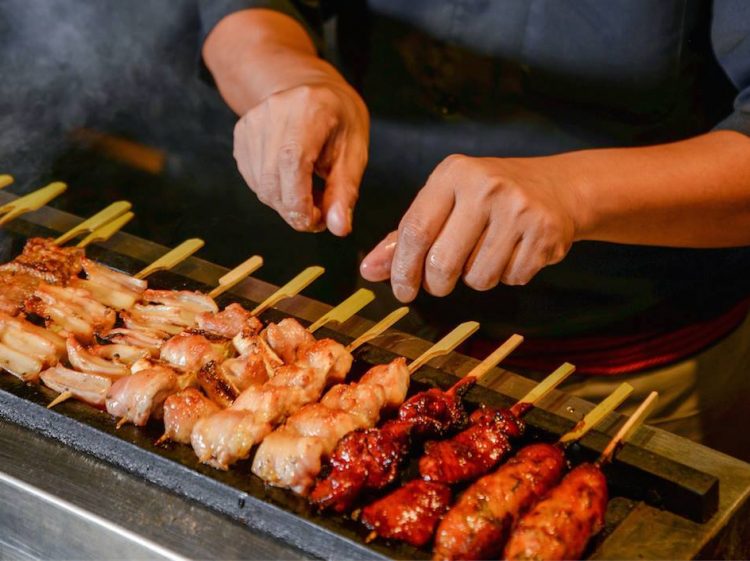 Toridoki Kuala Lumpur is a gem in the Desa Sri Hartamas locale, and its many Japanese patrons are proof enough. Besides delicious chicken skewers (all parts of the chicken, not just the meat!), we also had the chance to try their Daikon salad, Mazeru potato salad, Dashimaki tamago rolls, Torikawa ponzu, Tori gyoza, and some of their ramen – all delicious.
Address: Toridoki Kuala Lumpur, No.40, Jalan 24/70a, Desa Sri Hartamas, 50480 Kuala Lumpur
Hours: 5.30pm – 1am daily, Additional hours of 12pm – 2.30pm on Saturdays and Sundays
Website: Toridoki Kuala Lumpur
Read our full review on Toridoki Kuala Lumpur.
Yakitori Kurenai, Tropicana City Mall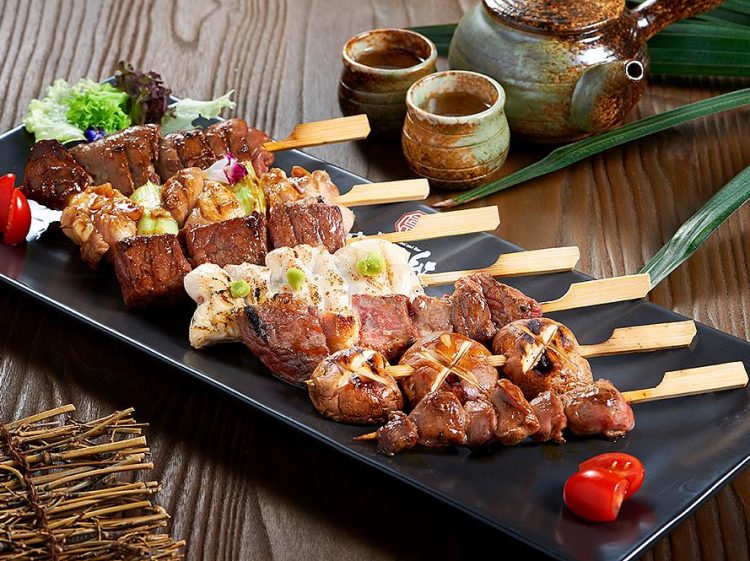 Expect your usual yakitori favourites at Yakitori Kurenai, as well as sashimi and other dishes. They currently have an a la carte buffet that's priced at RM99 nett per person, with the fourth person dining for free. For something extra special, try the restaurant's omakase menu.
Address: Yakitori Kurenai, Unit GS-13, Tropicana City Mall, No. 3, Jalan SS20/27, Damansara Intan, 47400 Petaling Jaya, Selangor
Hours: 11am – 1am daily
Website: Yakitori Kurenai
Toritama, Solaris Dutamas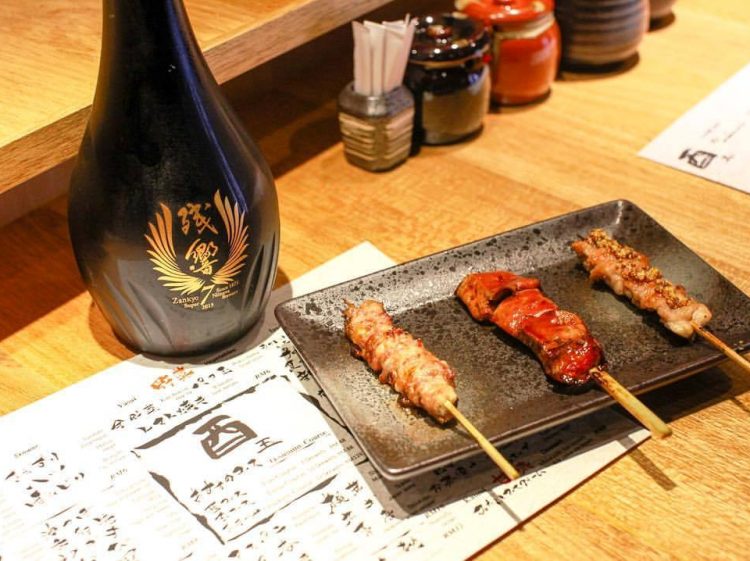 Toritama resides along one of the well-paved lanes of Solaris Dutamas, and claims to serve authentic yakitori. If you need another reason to visit this place however, they also offer a variety of Japanese whiskies and sake. Round up your buddies for a fun night of sake and meat-on-sticks dining!
Address: Toritama, D3-G3- No. 1, Jalan Dutamas 1, Solaris Dutamas, 50480 Kuala Lumpur
Hours: 5.30pm – 12am daily, Closed on Mondays
Website: Toritama
Tsubohachi, Solaris Dutamas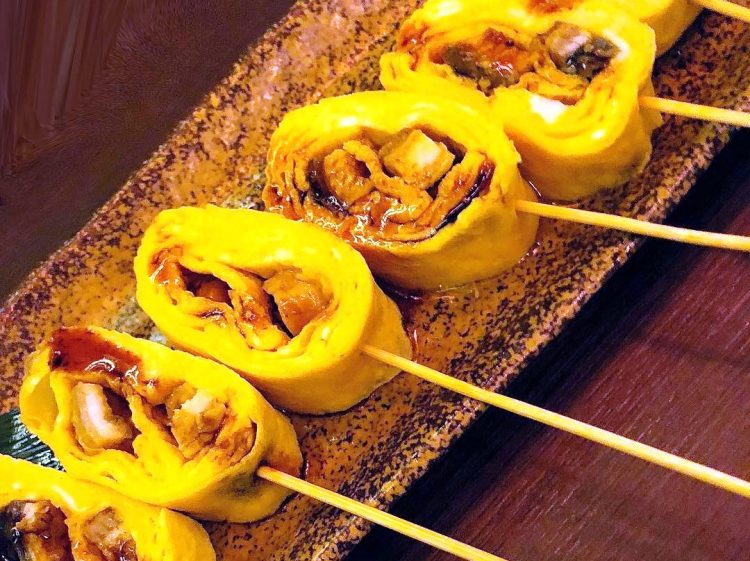 Another yakitori option for late night food and drinks in Solaris Dutamas is Tsubohachi. Based on their Instagram photos, there are also soup, cheese-baked, rice bowl, and sashimi specialties available to order with your sticks.
Address: Tsubohachi, A2-UG1-9 Dutamas, No 1 Jalan Dutamas, Jalan Solaris, Publika, 50480 Kuala Lumpur
Hours: 11.30am – 3pm and 5.30pm – 11.30pm from Mondays to Thursdays, 11.30am – 3pm and  5.30pm – 12am on Fridays, 11.30am – 12am on Saturdays, 11.30am – 11.30pm on Sundays
Website: Tsubohachi
TAC Yakitori, Bukit Jalil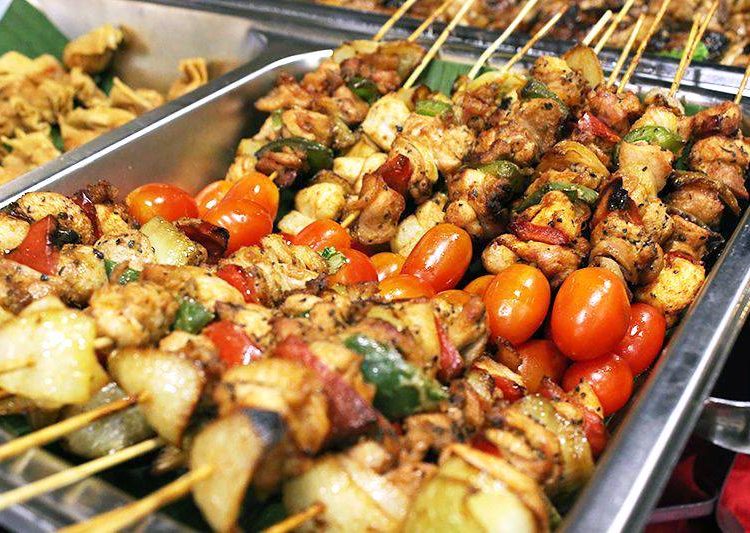 With a tagline of "East meets West", one can expect a good mix of Western and Asian specialties with a special focus on yakitori at TAC Yakitori. Other dishes include the likes of Salmon sashimi salad, Miso ramen, and Chicken katsu don. Pictures of their prawn tempura and gyoza's got us drooling too.
Address: TAC Yakitori, Jalan Jalil Perkasa 1, Bukit Jalil, 57000 Kuala Lumpur
Hours: 12pm – 11pm daily, Closed on Thursdays
Website: TAC Yakitori
Minato Yakitori, Puchong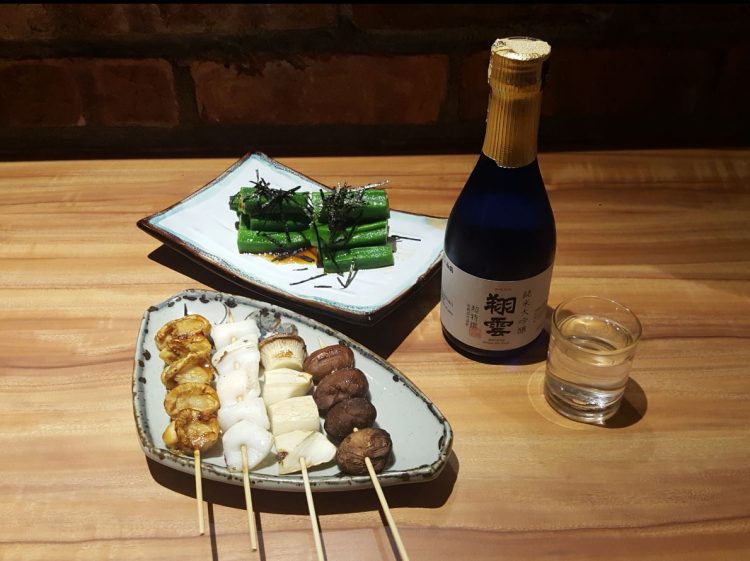 If you're in or around the area and craving yakitori, here's one place to check out. Minato Yakitori will turn three this year, a testament to their food quality in the competitive Puchong neighbourhood. Pictured above are scallop, cuttlefish, as well as eryngii and shiitake mushrooms skewers served with a wasabi dressing.
Address: No 49, 1, Jalan Puteri 2/3, Bandar Puteri Puchong, 47100 Puchong, Selangor
Hours: 11.30am – 2.30pm and 5.30pm – 10.30pm daily, Closed on Mondays
Website: Minato Yakitori
Palillos 'Spanish Yakitori Bar', Changkat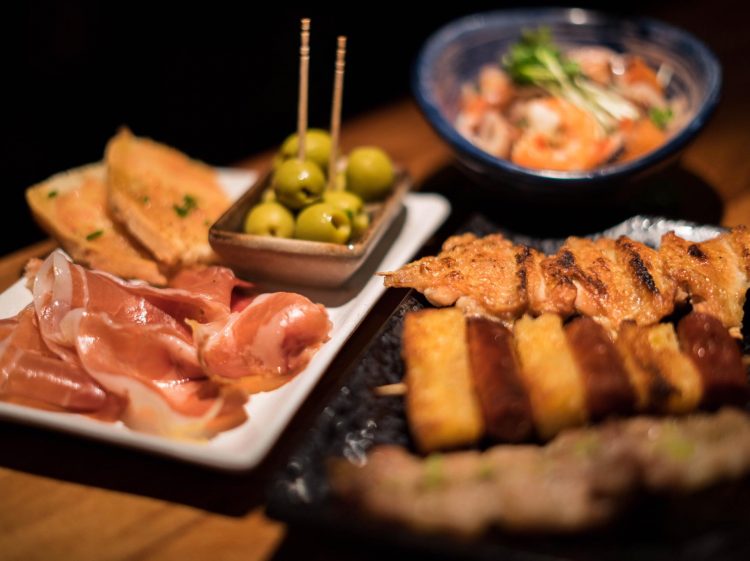 Another rendition of an 'east meets west' yakitori place, Palillos 'Spanish Yakitori Bar' offers a unique Spanish twist to classic Japanese yakitori favourites. The skewers are cooked over high-quality binchotan charcoal. The yakitori bar is upstairs of Pinchos Tapas Bar on Changkat, if you need a landmark.
Address: No. 18, First Floor, Changkat Bukit Bintang, Bukit Bintang, 50200 Kuala Lumpur
Hours: 5.30pm – 1am from Mondays – Thursdays, 5.30pm – 2am on Fridays and Saturdays, Closed on Sundays
Website: Palillos 'Spanish Yakitori Bar'
Torikin, Lot 10 Shopping Centre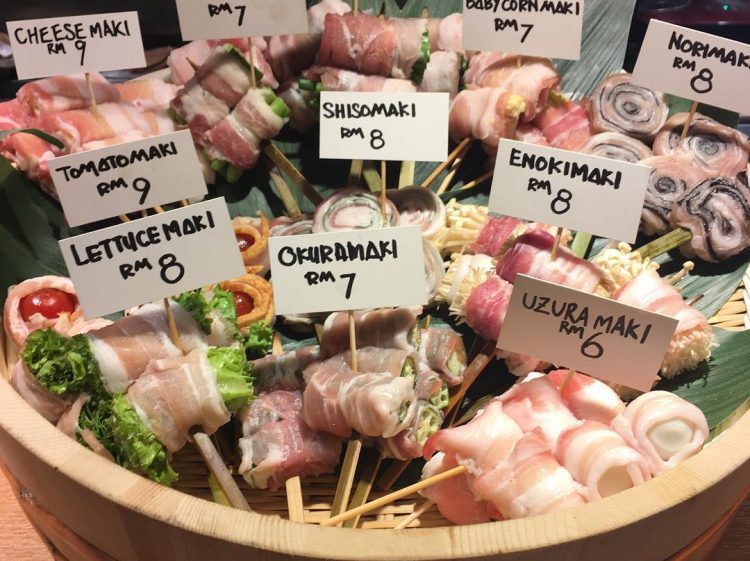 Nestled in the Japanese-centric area of Lot 10, Torikin is a yakitori restaurant with roots in Fukuoka. They specialise in grilled skewers but there are also small plates, rice and noodles dishes, as well as desserts you can order. We like how the raw skewers are labeled with the prices so you'd know exactly what you'll be getting.
Address: Torikin, Unit P1-15, Level 4 Lot 10 Shopping Centre, Jalan Sultan Ismail, 55100 Kuala Lumpur
Hours: 11am – 10.30pm daily
Website: Torikin