Nomo Restaurant, KL: Restaurant Review
A beautiful view of the Kuala Lumpur skyline, followed by a close-up view of the KL Tower light show at night, coupled with good food and cocktails that pack a punch. This pretty much summed up our night at Nomo Restaurant. If you are anything like me, Nomo wasn't a particularly familiar name, until I got to the top of Menara KH in the heart of the city. More commonly known as Heli Lounge and Bar, Nomo is just one part of the outlet with the other two being the more well-known Heli Lounge and the Helipad, which takes guests up all the way to the roof, to dine and drink in the sky.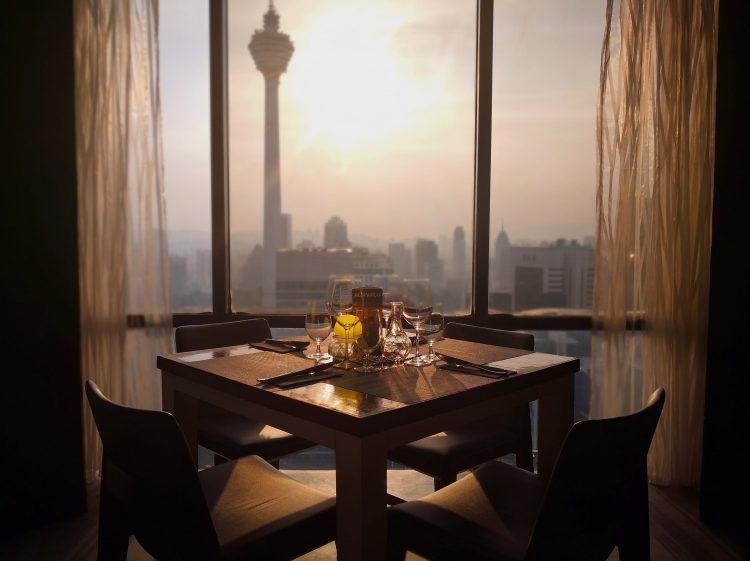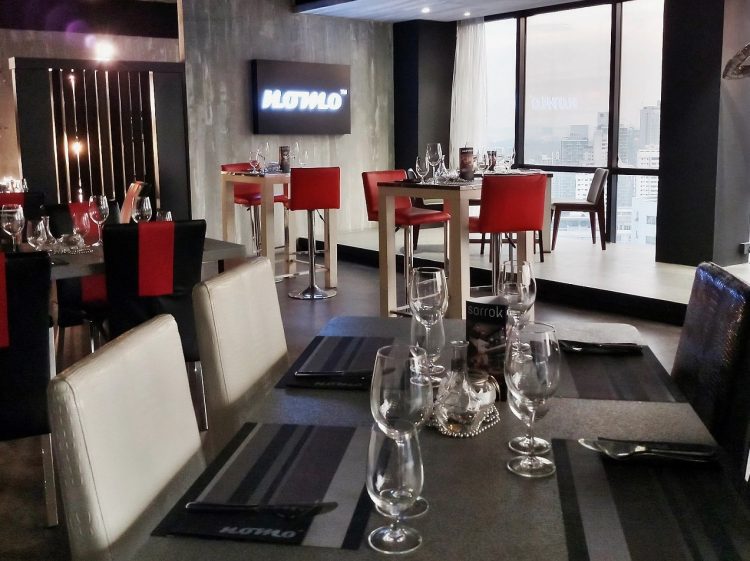 Admittedly, the ride up to Nomo is rather ear-popping, but absolutely worth it. One does not need to hop from one building to another to experience the different moods and ambiances to set the night, and with that in mind, we started off at Nomo. Offering a fine-dining gastronomical experience, Nomo serves up an array of Western dishes with Asian twists, taking inspiration from Japanese and Filipino cuisines, to name a few.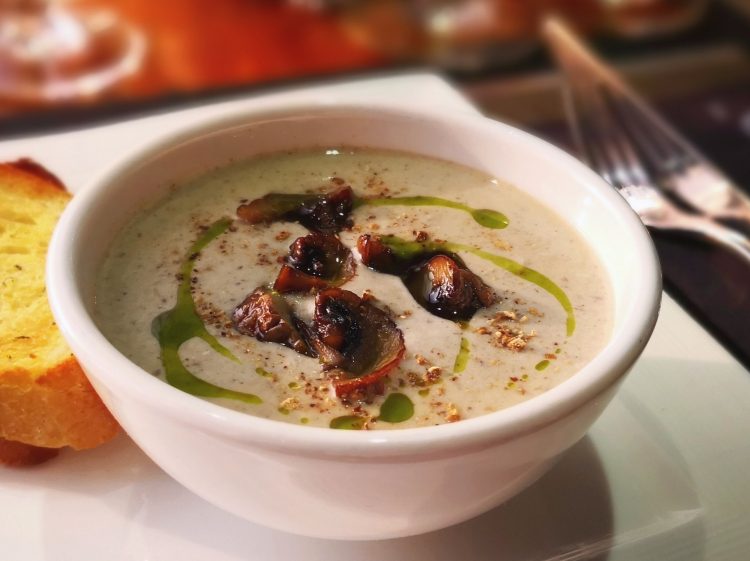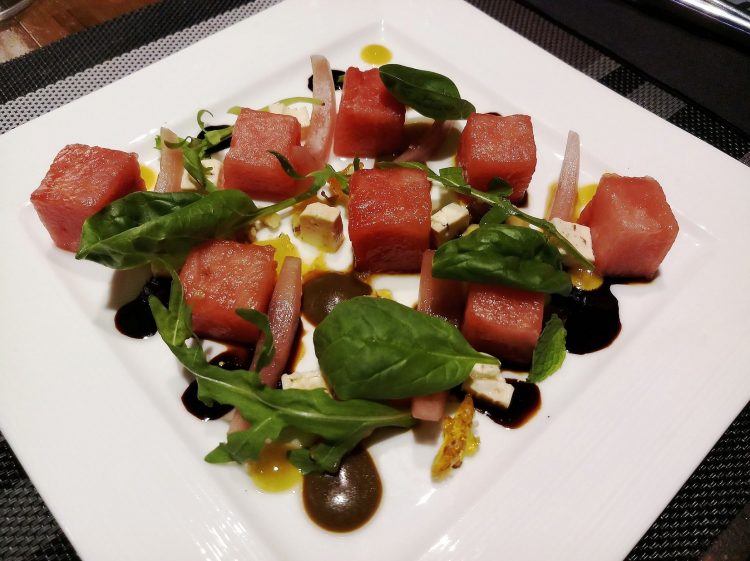 We started our meal with two appetizers – the Porcinni Mushroom Soup (RM30) and the Nomo Signature Melon Feta Salad. Rich and creamy, the mushroom soup has different types of mushrooms, such as button, shiitake, oyster, and porcini flakes, finished off with a dash of black truffle extra virgin olive oil. It came with a side of two slices of buttery garlic bread, nicely toasted.
Perfectly complementing the simple yet savoury mushroom soup was the Signature Melon Feta Salad, adding a little crunch and sweetness to the palate before the main course. Made with pickled onion, baby spinach, mint leaves, feta cheese, walnut praline, and honey mustard lime dressing, the dish played on contrasting textures and flavours.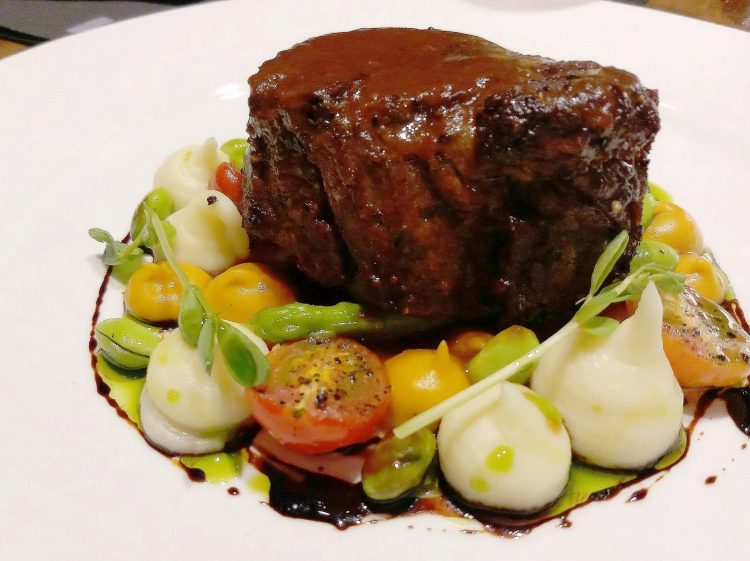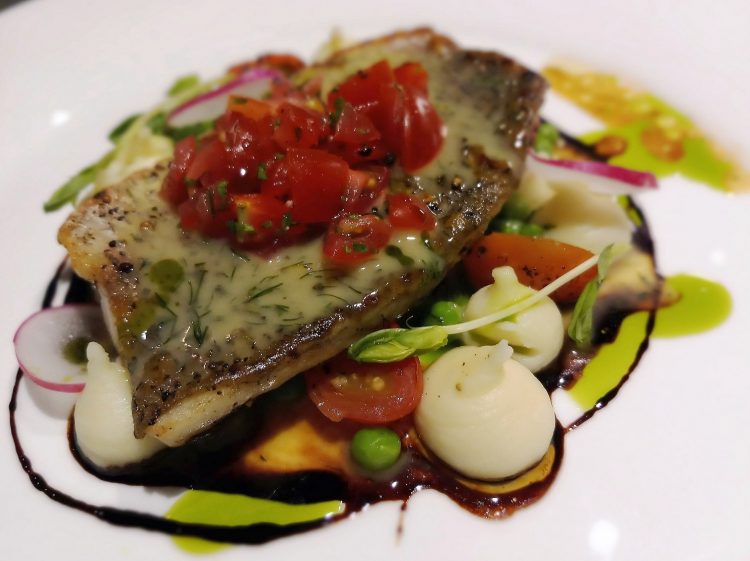 For the main course, we had the Australian Beef Medallion (RM88), Nomo Hot and Spicy Flame Grill Chicken (RM46), and the Fennel Flavoured Ocean Bass (RM55). To bring out the flavours of the beef, the medallion was prepared medium well, keeping it juicy and tender. This dish saw influences from Japan, as the meat was accompanied by cheese mash, sauteed asparagus, pumpkin puree, and edamame. The beef itself was cooked with red wine and topped with juniper thyme sauce.
Highlighting Portuguese flavours, the Nomo Hot and Spicy Flame Grill Chicken is one of the restaurant's signature dishes. The chicken sat on a bed of soft polenta, glazed carrot, and sauteed French beans, which was then topped with sauce that combined Portuguese and Western flavours, making for a harmonic mix.
Mixing Italian and French flavours, the Fennel Flavoured Ocean Bass features wild seabass topped with Italian Salsa made using chopped tomatoes, extra virgin olive oil, and a little bit of acidity from lemon juice. Accompanying vegetables include sauteed asparagus, buttered green peas, and herb mash, adding a soft crunch to the soft fish fillet. French influence is seen in the dill beurre blanc – a herbed lemon butter French sauce – adding freshness to the dish.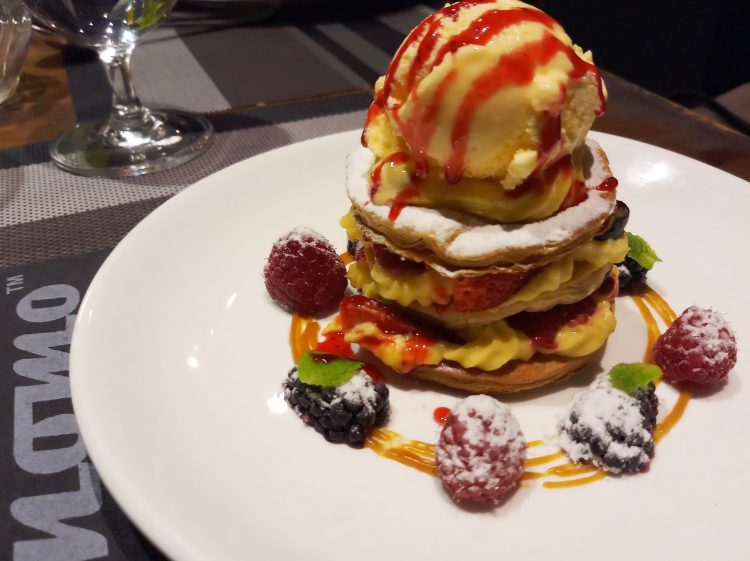 For dessert, we were treated to Berries Mille Fuelle (RM35), which features puff pastry with custard and berries between the layers, topped with a generous scoop of vanilla ice cream. It was the perfect ending to a rather rich and savoury gastronomical experience. The overall theme seen in our dishes was a play on texture, and even the dessert wasn't spared, with crunchy puff pastry paired with soft, juicy, and sweet berries with just a hint of tartness.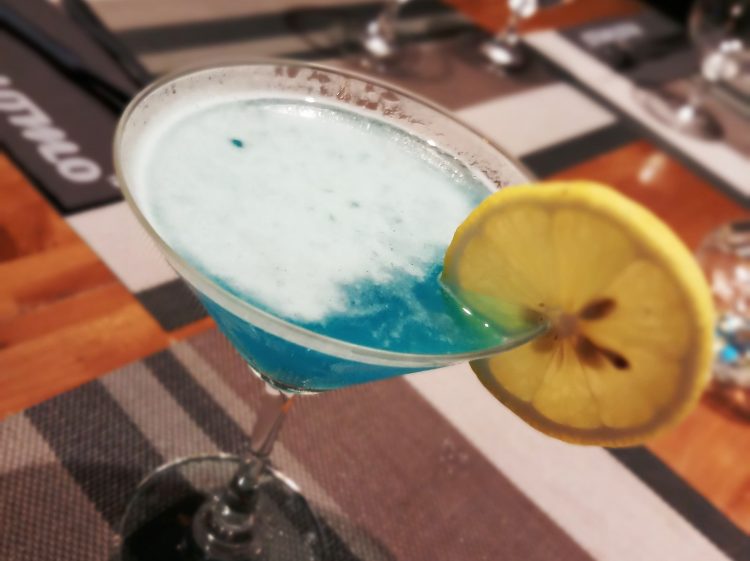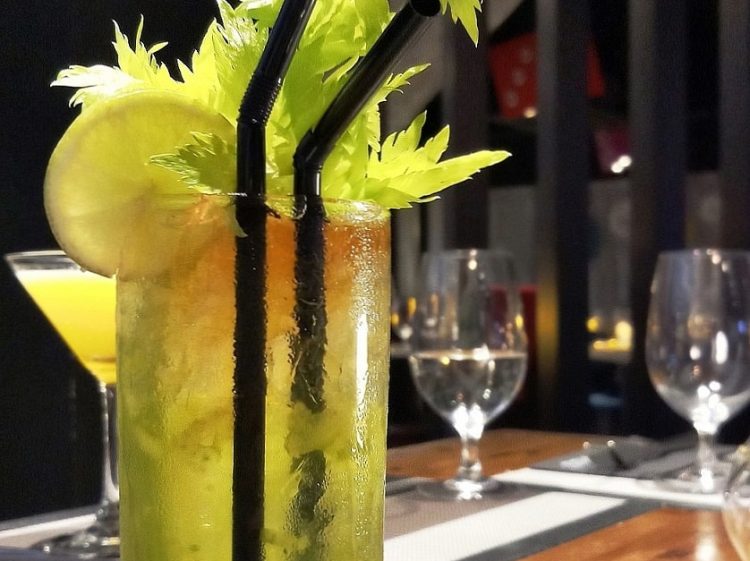 Throughout the night, we sipped on some of their signature cocktails – Hellusion (RM33), Dine in the Air (RM36), and Star Kiss (RM33). During Happy Hour from 5pm to 9pm daily, cocktails are at an RM30 flat rate, which is rather reasonable considering the ingredients and potency of the drinks served.
For a nightcap before leaving, we had a few drinks at the Heli Lounge and went up to the Helipad to take in the view. Here's a view of one side of Kuala Lumpur but the picture doesn't do justice to the actual view from the top and it is best to be experienced in person.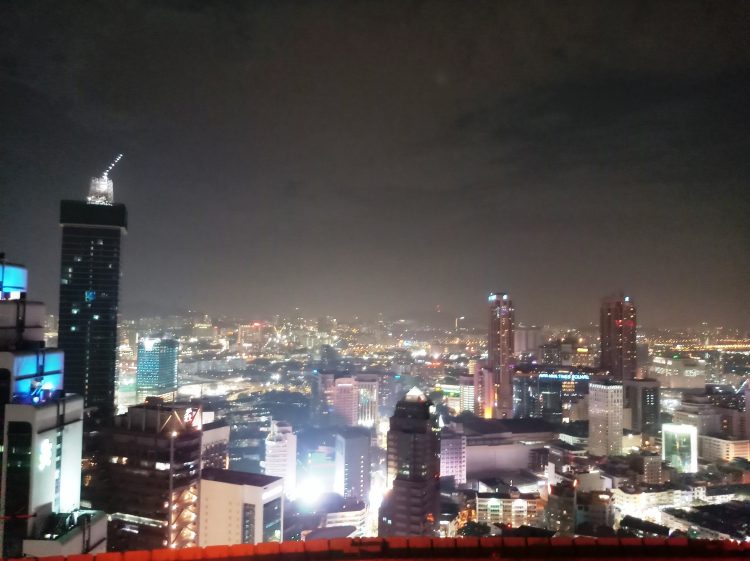 Location & Details
Address: Menara KH, Jalan Sultan Ismail, Bukit Bintang, 50450 Kuala Lumpur.
Tel: +603 8958 5099
Hours: Daily, 6pm to 10.45pm
Find: View directory for Nomo Restaurant here.