17 Italian restaurants in Kuala Lumpur and Selangor for you to try
Buongiorno! Italy is perhaps the country most well-known for its food across the world; pizza, pasta and coffee are present just about everywhere nowadays. But where are the most Italian restaurants in Kuala Lumpur and the Klang Valley to mangiare? We've managed to narrow it down to these 17:
1. Zenzero, KL
This understated, unfussy outlet seems set to nurture a placid presence at St Mary Residences; it's casually elegant, maintaining the spotlight on enjoyable food served by a hardworking team.
With a chef like Zanella, everything's worth eating, but our top pick's the Ancona-style brodetto, a seafood soup that brims with fresher-than-expected octopus, mussels, clams, fish and shrimp. Beautifully satisfying.
Read review: Zenzero at St Mary Place
Find: Contact details and map for Zenzero Restaurant and Wine Bar
2. Livello Uno, TTDI
If the name Mashad Pino rings a bell, this may be the reason: Mashad was the chef in charge when Hit & Mrs opened in 2012 and subsequently Feeka the following year.
After slaving for two of KL's toughest F&B monoliths, the Malaysian-Italian has now broken free on his own, opening an Italian restaurant in Taman Tun Dr Ismail. Livello Uno is all about comfort food that is visually alluring.
Read review: Livello Uno at TTDI
Find: Contact details and map for Livello Uno
3. La Risata, Ampang
The translation of La Risata could not ring truer. Meaning "laughter" in Italian, this dining delight is an absolute gem, exuding a certain charm attributed to its friendly staff, scrumptious food, and cosy environment.
The menu exhibits an extensive variety of authentic Italian dishes ranging from traditional wood-fired pizzas to delicious home-made pastas, from meat and seafood dishes to desserts, all of which exude the very essence of Italian dining while the rustic Italian setting of red bricks and outdoor terraces instantly transports you to the trattorias of Florence.
Read review: La Risata: A charming Italian restaurant in KL
Find: Contact details and map for La Risata
4. Luretta DOP Italian Deli, 1 Utama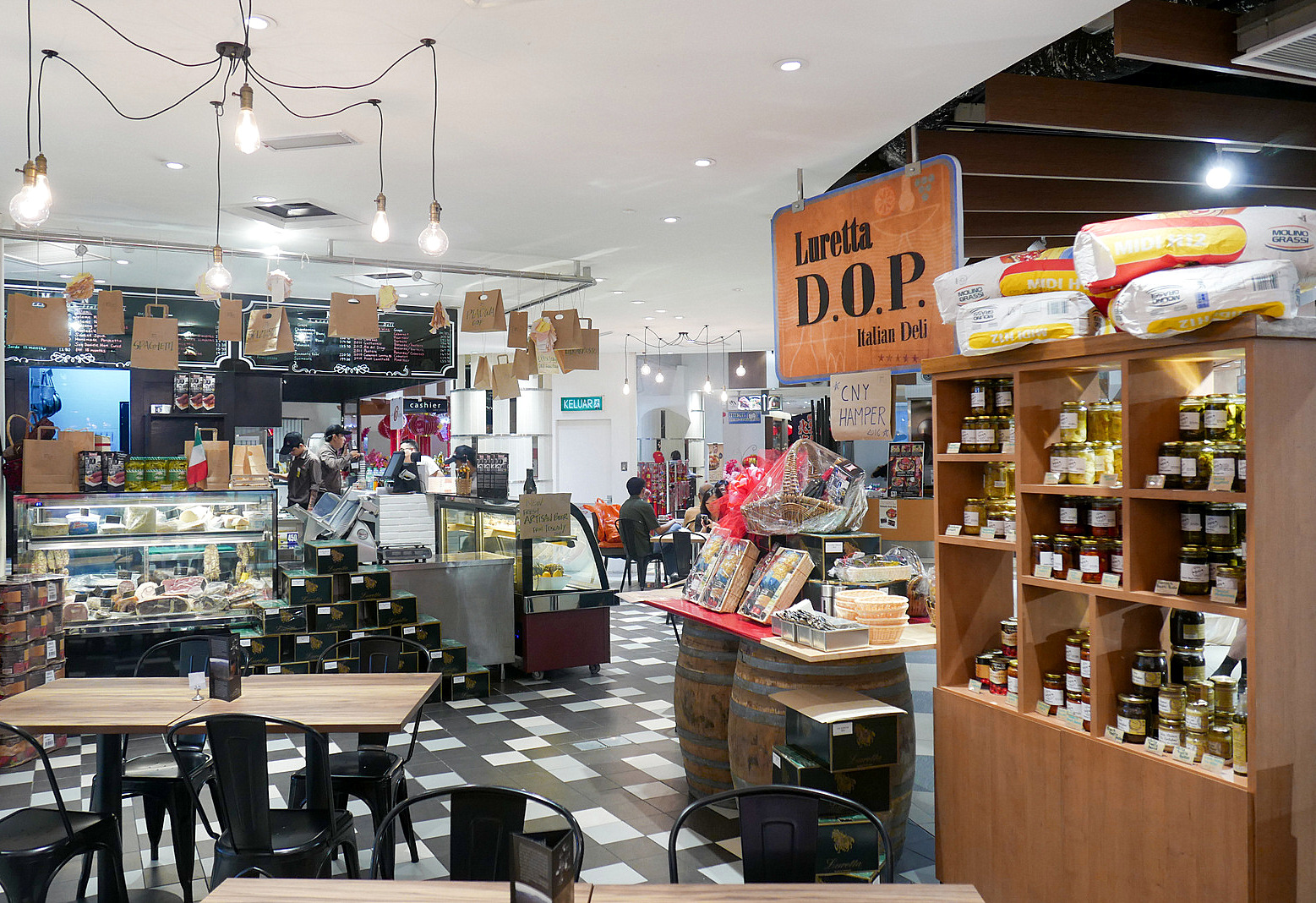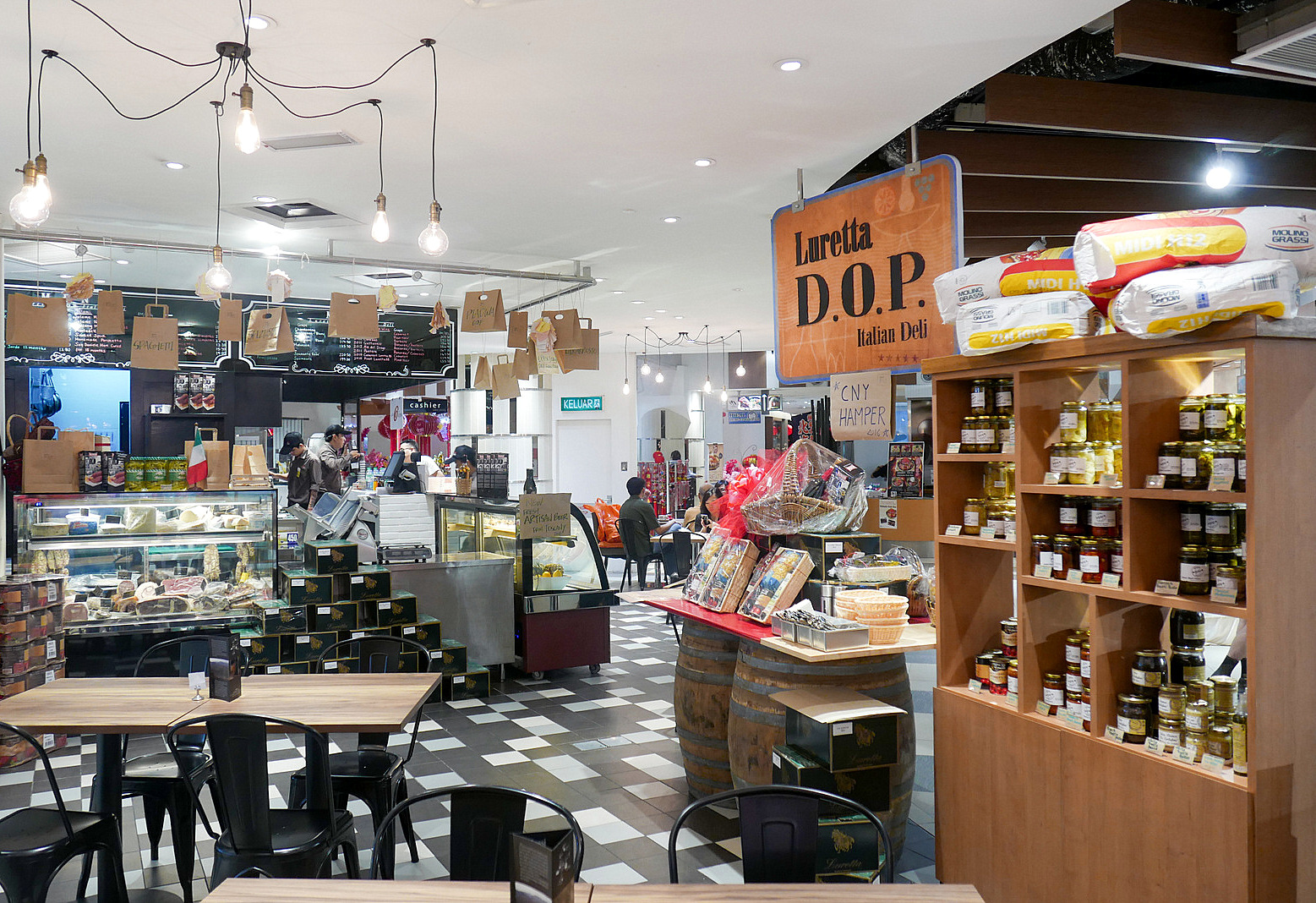 Luretta is a place for hams, cheese, pastas, wine and more, with produce brought in from Emilia-Romagna, Tuscany and elsewhere across Italy to ensure authenticity.
This deli-restaurant is tucked inside Isetan's department store in 1 Utama, but it's reputedly run independently by the Sassolini brothers from Cesena. And if you're inclined to shop, Luretta's shelves are stocked with everything from baby artichokes and giant green olives to red pesto sauce, gluten-free pasta to organic coffee.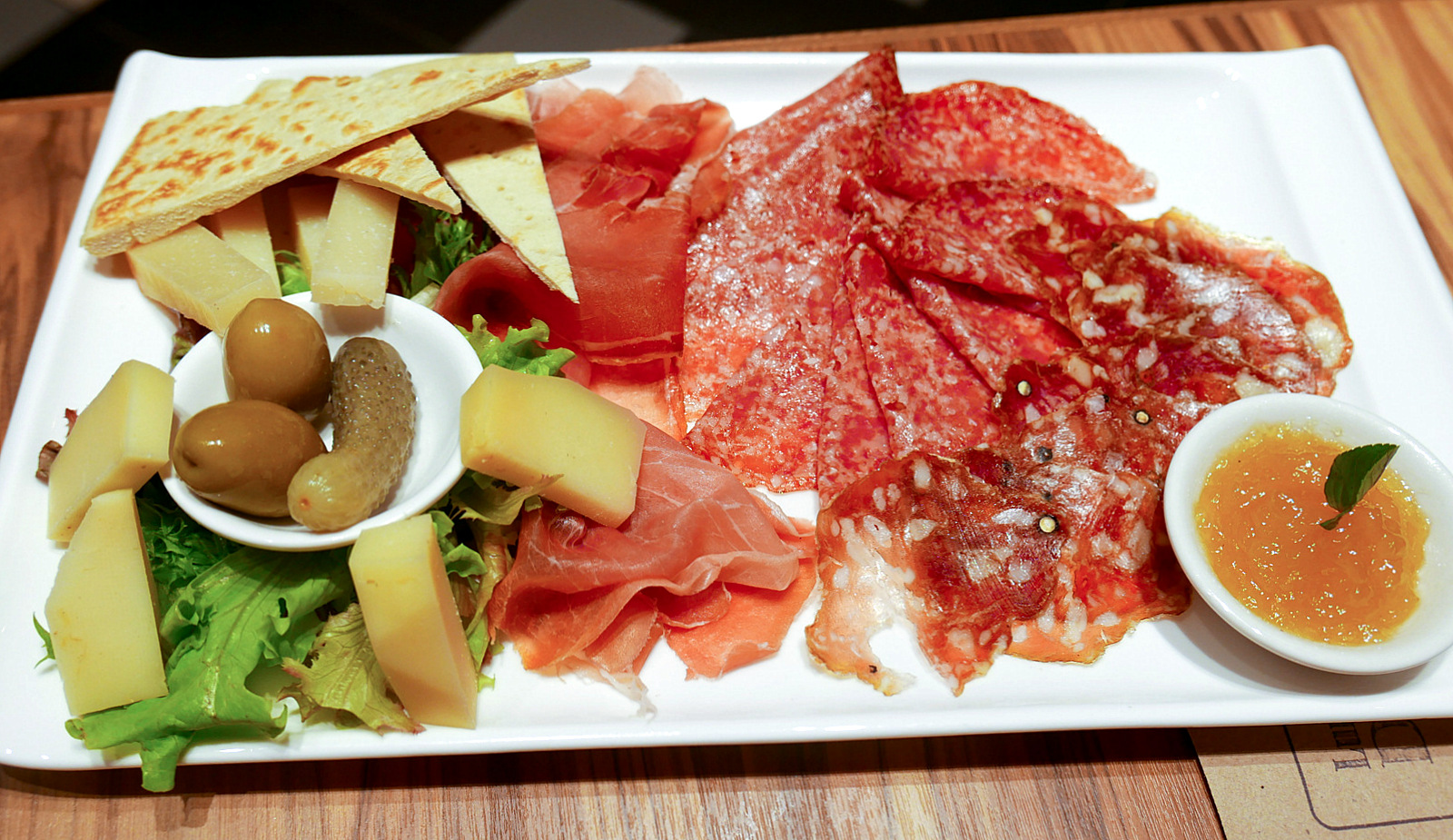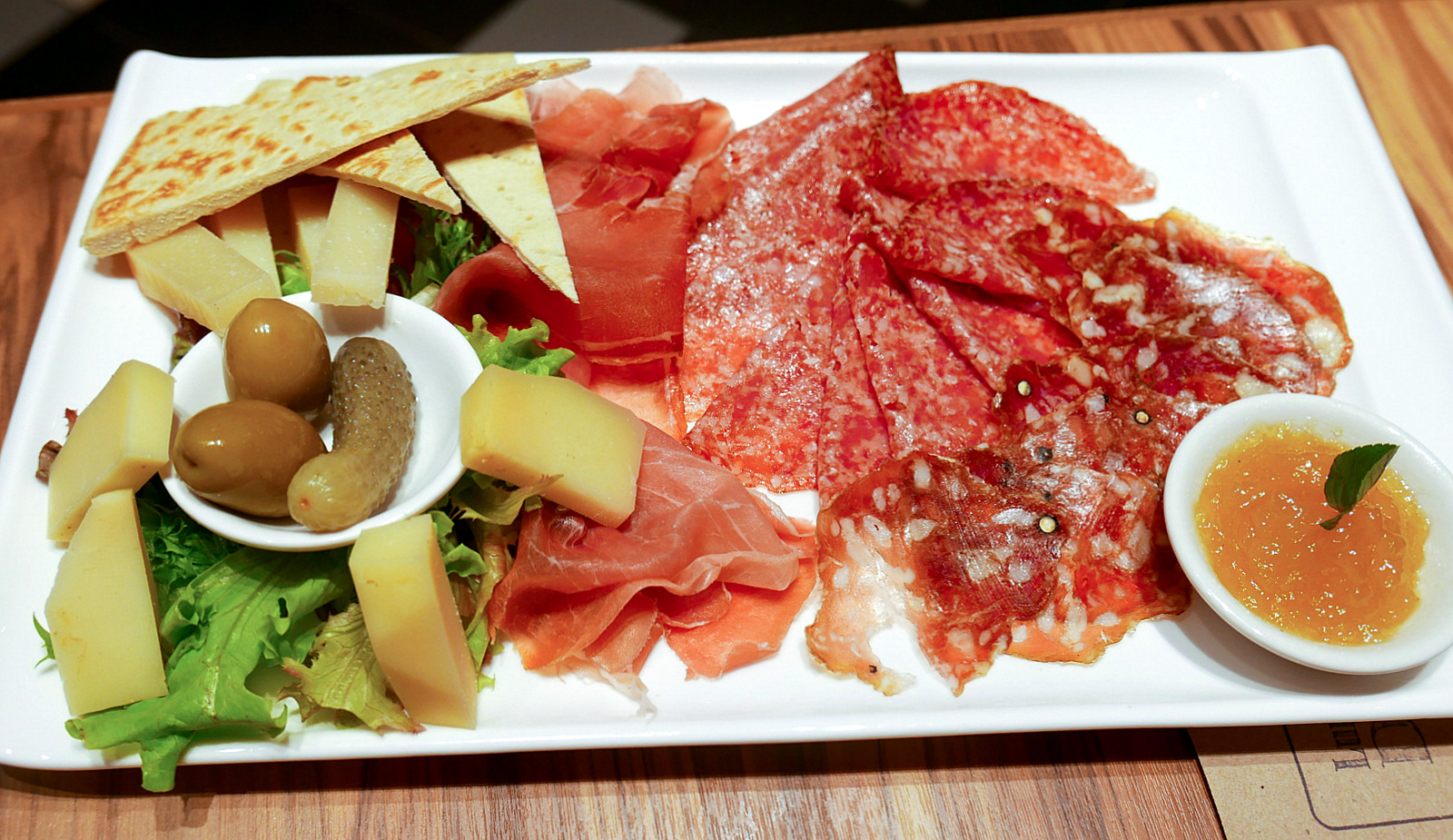 Read review: Luretta DOP Italian Deli at 1 Utama
Find: Contact details and map for Luretta DOP Italian Deli
5. Trattoria il Porcellino, KL
Too many porky temptations to wax lyrical about here, but rest assured that Trattoria il Porcellino's fare remains supremely hearty and tasty.
From house-made potato gnocchi, adorned with pork bacon and green peas in a creamy sauce to ravioli stuffed with minced pork and spinach in tomato sauce, it's pork all the way.
Read review: Trattoria il Porcellino at Menara Hup Seng
Find: Contact details and map for Trattoria il Porcellino
6. a'Roma Dinings, Petaling Jaya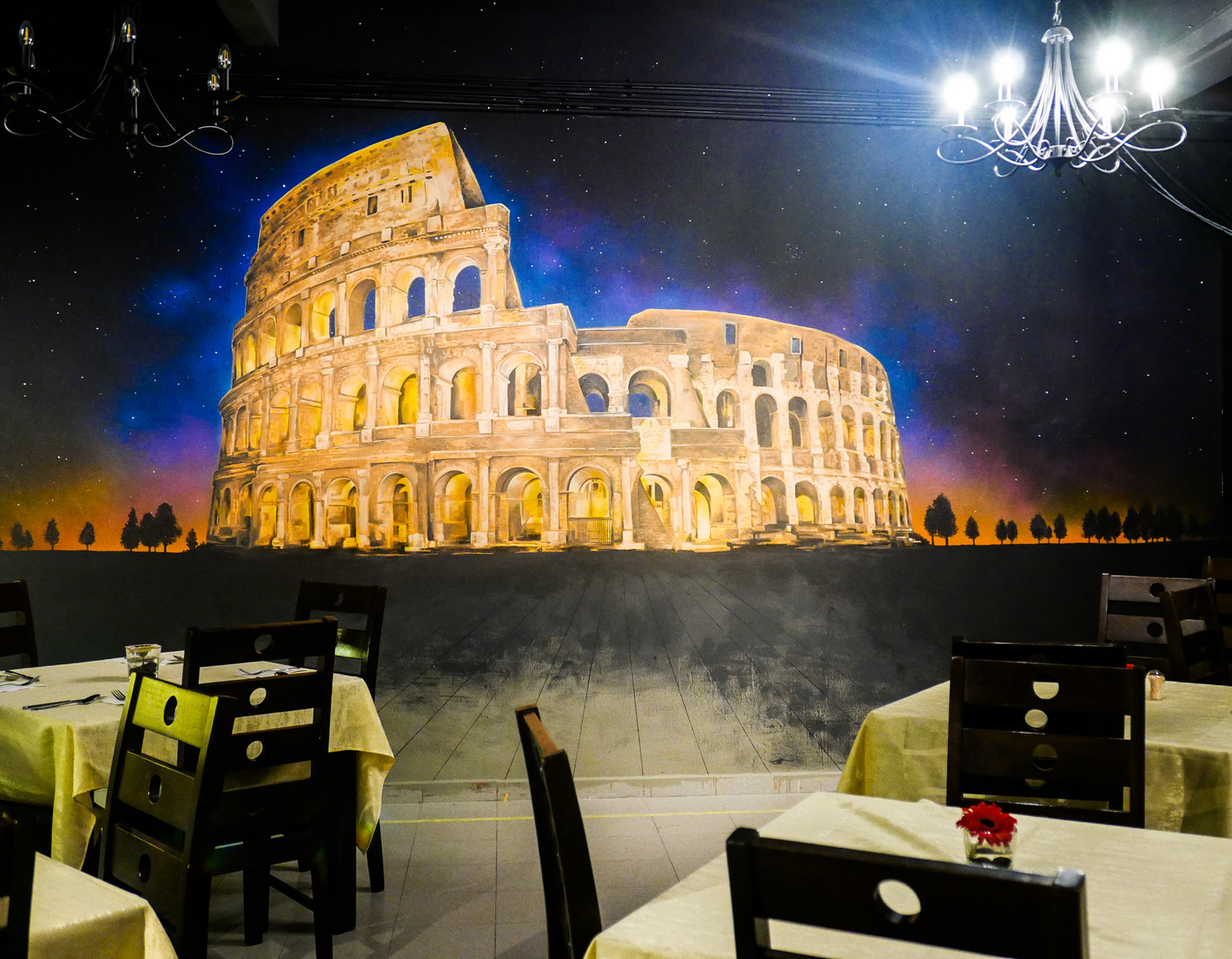 Dine in the shadow of the Colosseum (sort of): a'Roma Dinings brings the cooking of Sicilian-born chef Sergio E Viscuso to Taman Paramount, an unexpected entry on a street recognised for Chinese prawn mee, chee cheong fun and fish head noodles. Chef Sergio makes his own fresh pastas, bolstered with hearty, robust sauces.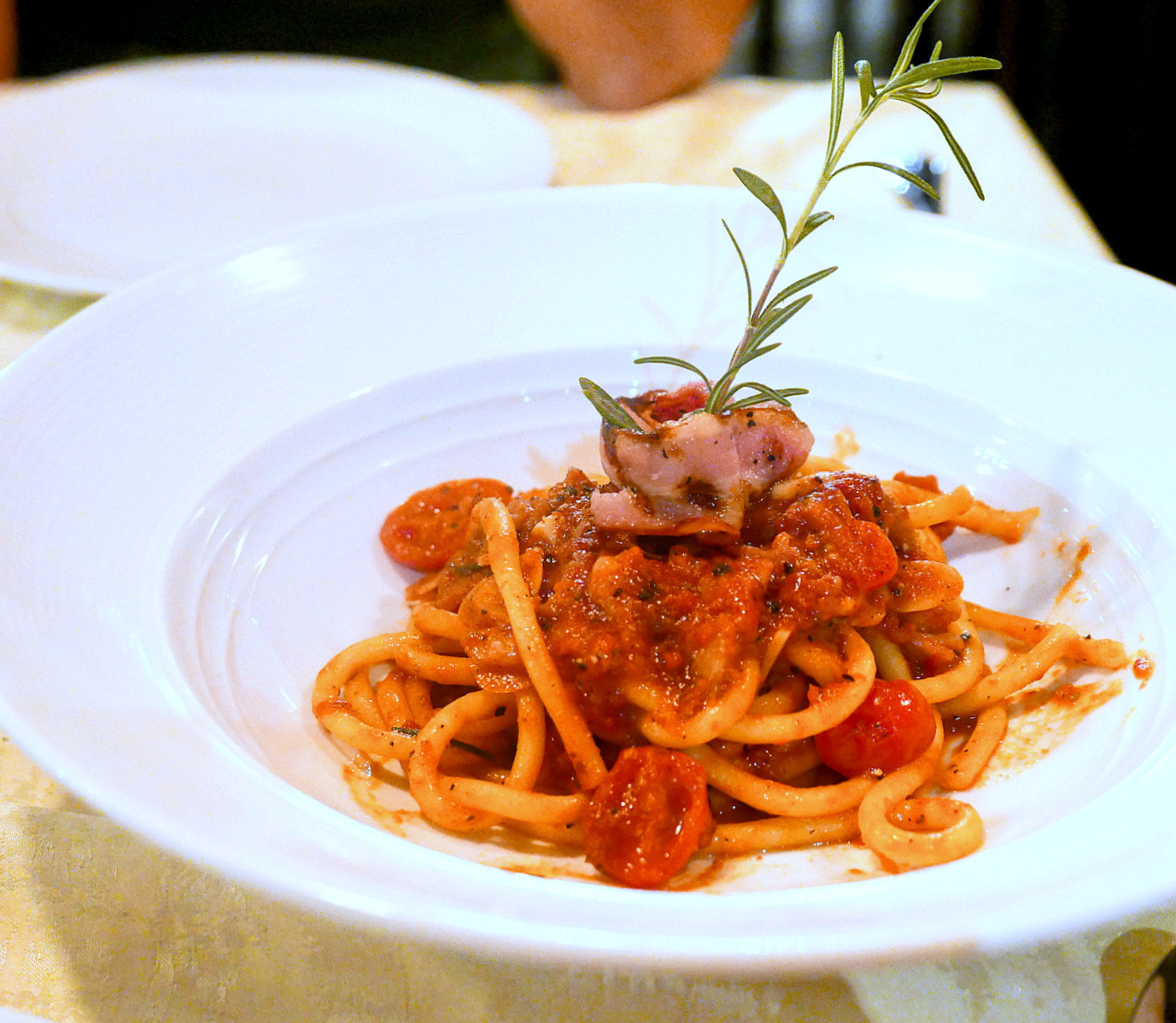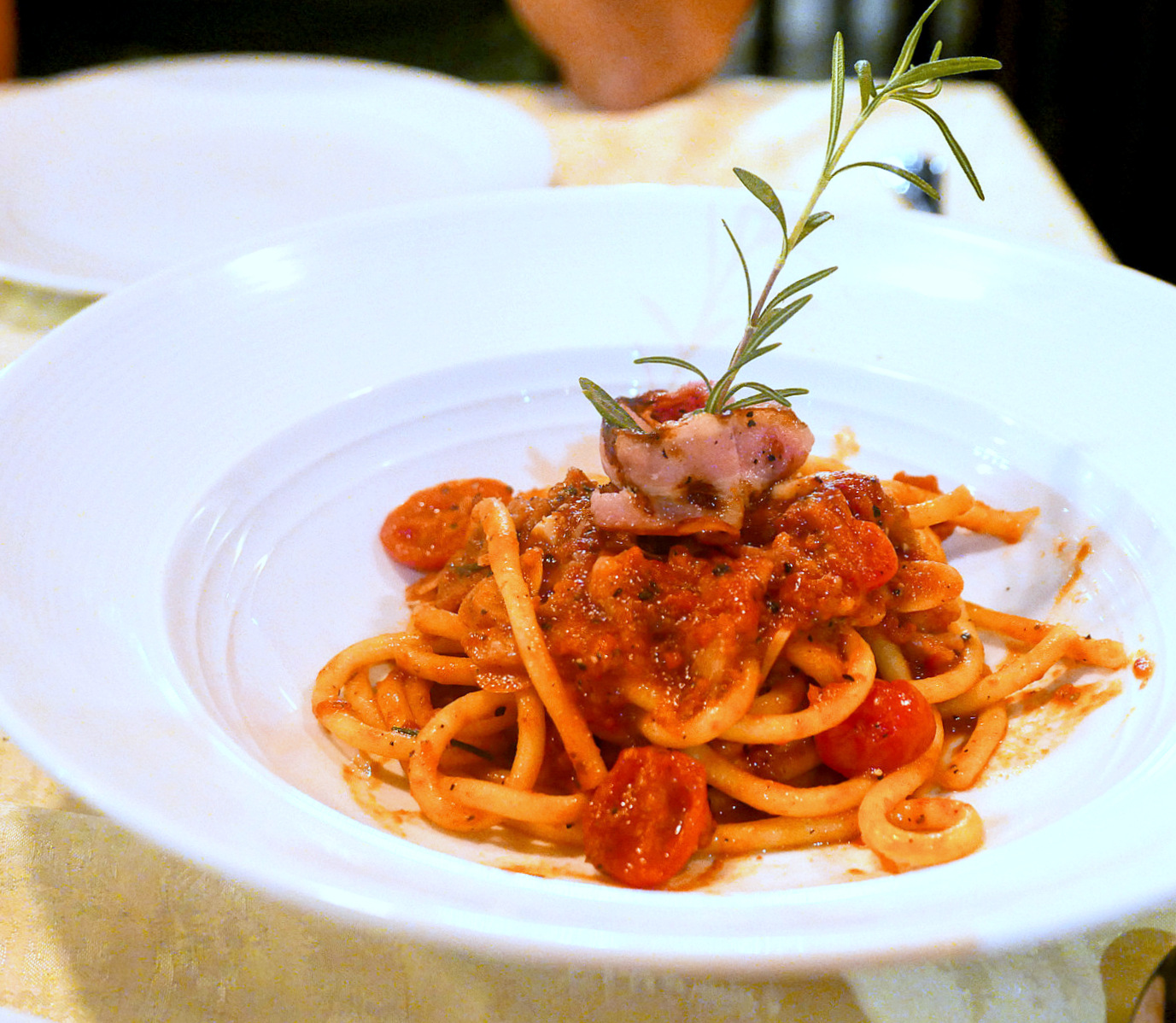 Read review: a'Roma Dinings at Paramount Gardens, Petaling Jaya
Find: Contact details and map for a'Roma Dinings
7. Vineria.IT, Bangsar
This restaurant is run by Chef Massimilano "Max" Ranauro, who hails from the Piemonte region of Italy and has wowed residents of KL with his former ventures, Neroteca (see below), Nerovivo, and Bar Italia.
The ambiance at Vineria is inviting and comfortable, but really, it's the food that steals the show here. Salads, antipasti, entrées, sharing platters, main dishes, pastas, and an assortment of thin-crust pizzas from their wood-fired oven make Vineria.IT a potentially dizzying place to go when you're hungry.
Read review:Scrumptious Italian Cusine at Vineria.IT
Find: Contact details and map for Vineria.IT
8. Basil Pasta House
Basil Pasta House has a homey, welcoming feel; its creators have made lovely use of the space here, with soothing colours, floral flourishes and other thoughtful touches. A Godfather movie poster underscores how the restaurant is making customers a culinary offer they can't refuse, spanning everything from pork bacon gnocchi to Japanese lamb curry fettuccine.
Read review: Basil Pasta House at Kuchai Lama
Find: Contact details and map for Basil Pasta House
9. Strato, Troika Sky Dining
Here, robust flavours take centre stage in recipes that brilliantly balance tradition and temerity. Our should-eat sense tingles for Strato's house-made ravioli, stuffed with a rich blend of Wagyu beef cheek and trotter that melts like some sort of divine dew on the tongue, slicked up with sage butter, preserved lemon and fried onions.
Read review: Strato Italian at Troika Sky Dining
Find: Contact details and map for Strato Italian Restaurant
10. Prezzo, Bangsar
Not a bad stop for Italian cooking with a few interesting flourishes; Prezzo has a solid selection that includes unique salads served on flatbread and a well-prepared, well-priced risotto that showcases satisfying dimensions of flavours, thanks to a complex mix of shiitake, button, oyster and chestnut mushrooms, plus truffle oil, parsley and parmesan cheese.
Read review: Prezzo at Telawi, Bangsar
Find: Contact details and map for Prezzo
11. Pizzolo, Damansara Jaya
One of the revamped Atria Shopping Gallery's most promising dining destinations, Pizzolo blends traditional flair with modern flourishes to hit harmonious notes for creative Italian cooking in an open-kitchen setting that's cheerfully and colourfully casual. With a name like Pizzolo, the restaurant's forte is unmistakable: Pizzas with tantalising toppings.
Read review: Pizzolo at Atria Shopping Gallery
Find: Contact details and map for Pizzolo
12. Enorme, Petaling Jaya
Enorme's kitchen is helmed by Malaysian chef William Teh, whose experience over the past decade has spanned stints at Singapore's Les Amis Group. Now back home, he helped create the food menu at Subang's Flat White cafe, which also showcases Italian inspirations that reflect Teh's travels to that nation.
Wood-fired pizzas are the speciality at Enorme, with a twist – customers can choose between XXS-sized, five-inch servings to behemoth XXL-sized pizzas.
Read review:Enorme Italian Restaurant at PJ Centrestage, Section 13: Restaurant Review
Find: Contact details and map for Enorme Italian Restaurant
13. Neroteca, Changkat Bukit Bintang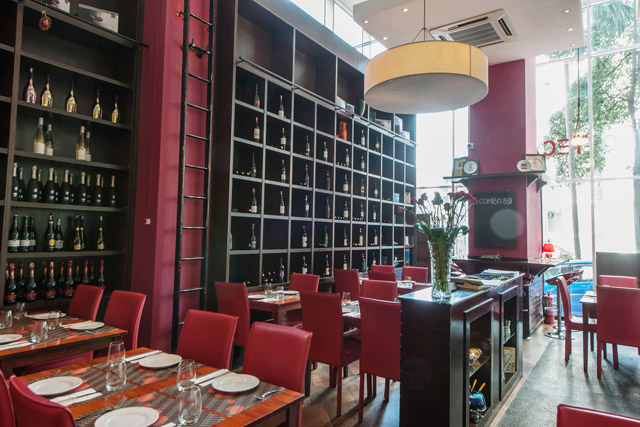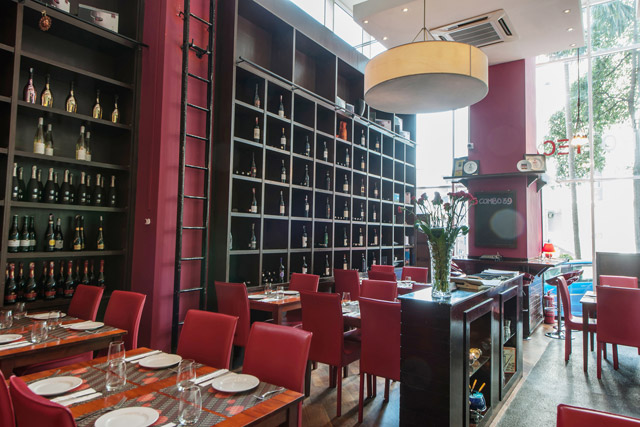 A short stroll from the bustle of Changkat Bukit Bintang, Neroteca scores points for staying open till midnight, offering hearty Italian grub at fair prices and having some of KL's most confident waiters. It gets cramped and crowded at peak hours, but that's part of its charm.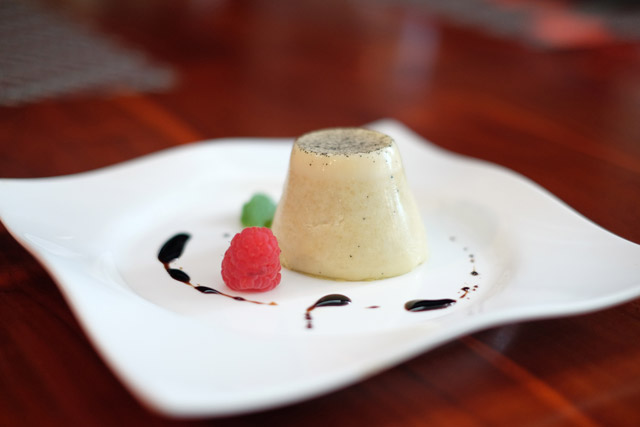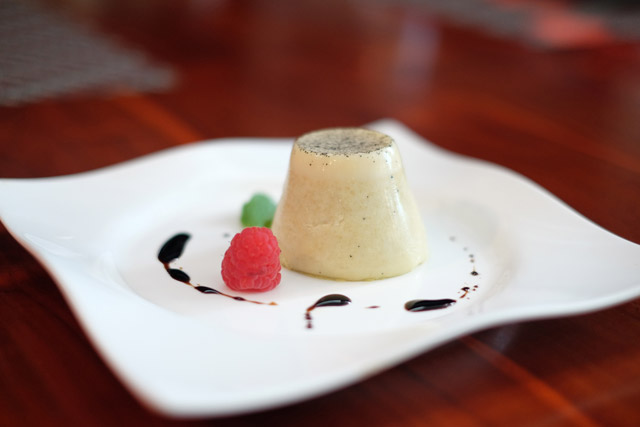 Read review: Neroteca at Bukit Bintang
Find: Contact details and map for Neroteca
14. Palazzo Viva, Bangsar
Bangsar's brunch scene is enjoying a fresh infusion of energy, with a pretty appealing early-bird menu at Palazzo Viva – for fans of hearty servings of eggs with bread, bacon and beans, this might be one reason to rise, shine and swing over to Telawi.
Fans of creamy egg recipes will be gleeful here – you'll find Eggs Royale served steaming-hot with two thick, decadent yolks over toast with smoked salmon, asparagus and a pool of rich hollandaise sauce.
Read review: Brunch Menu: Palazzo Viva at Telawi, Bangsar
Find: Contact details and map for Palazzo Viva
15. Fuzio, Bukit Bintang
Fuzio is looking better than ever, with walls lined with locally produced artwork that changes every three months – it's now a coffee bar by day and a reliable Italian outlet from 5pm onwards.
Maintaining a relatively low profile that turns out to be a virtue, if you're searching for a calm, comfortable destination with satisfactory food and warm service, ideal for an intimate evening with family or friends, Fuzio fits the bill.
16. Fatto a Mano, Bangsar
Fatto A Mano – Italian for 'made by hand' – revs up KL's recent renaissance of Italian restaurants, serving a well-crafted selection of pizzas, pastas, bread, cheese, cured meat and more, brought to Bangsar by the people behind Yeast Bistronomy.
Two of its founders, including Frenchman Christophe Chatron-Michaud, have some Italian blood running through their veins. Its menu was constructed with the help of Mediterranean cuisine maestro Riccardo Ferrarotti and its Malaysian chef sharpened his skills at the now-closed il Lido.
Read review: Fatto a Mano at Telawi, Bangsar
Find: Contact details and map for Fatto a Mano
17. Prego, Bukit Bintang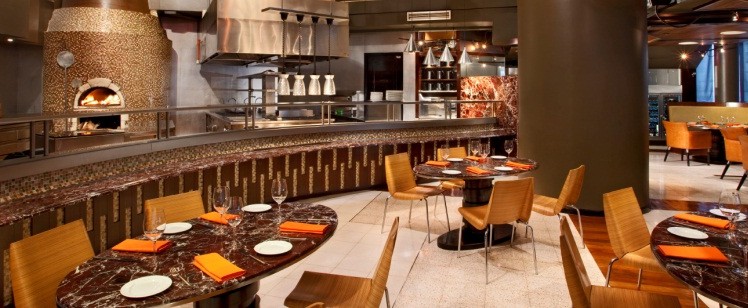 Food is made to be shared at Prego, and the bright, cosy environment of the two-level restaurant lends itself to chilled chatting as you observe the team at work in the open kitchen.
Is there any better way to work up an appetite than watching pizzas being eased in and out of a stone oven? The crisp, generously topped creations tasted all the better for having been prepared in front of our hungry eyes.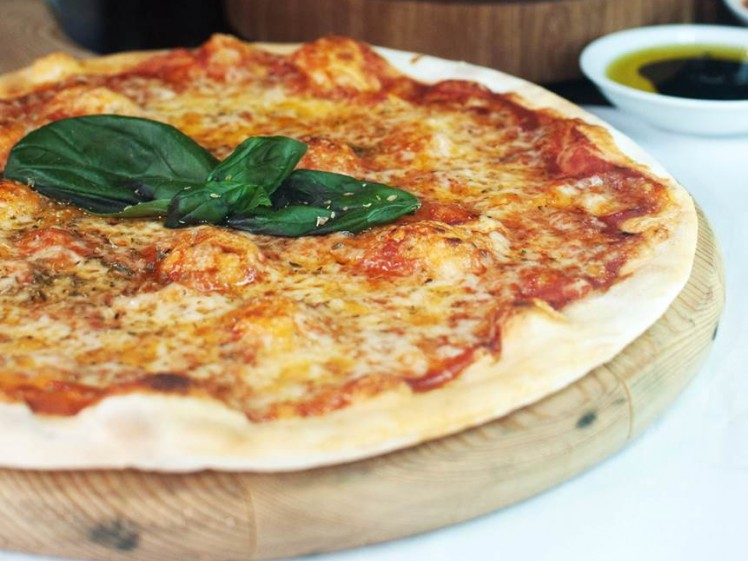 Read review: Prego at The Westin, Bukit Bintang
Find: Contact details and map for Prego