PIETRO's At Home Menu Now Available
With the rising number of Covid-19 cases again across Kuala Lumpur, stay in and safe but still get your fancy food fix with PIETRO!
Weekends are for uninterrupted family time and no better quality time to spend at home with family than now amidst the caution we exercise in these uncertain period.
All-time favourites of Chef Ell's Chili Crab, Assam Fish, Fish Head Curry, Chicken Biryani and Lamb Shank Biryani and more will make their way to your dining tables. Arrangements to be delivered to your friends and family can also be made!
Current monthly specials of Chateaubriand, Roast Chicken, Crab & Spinach Pasta and Truffle Cheeseburgers are also available for take-away & delivery.
The 600gm grilled grain-fed Chateaubriand is great for sharing with family members, and comes with roast potatoes and grilled vegetables, sure to remind you of a delightful slow English Sunday afternoon!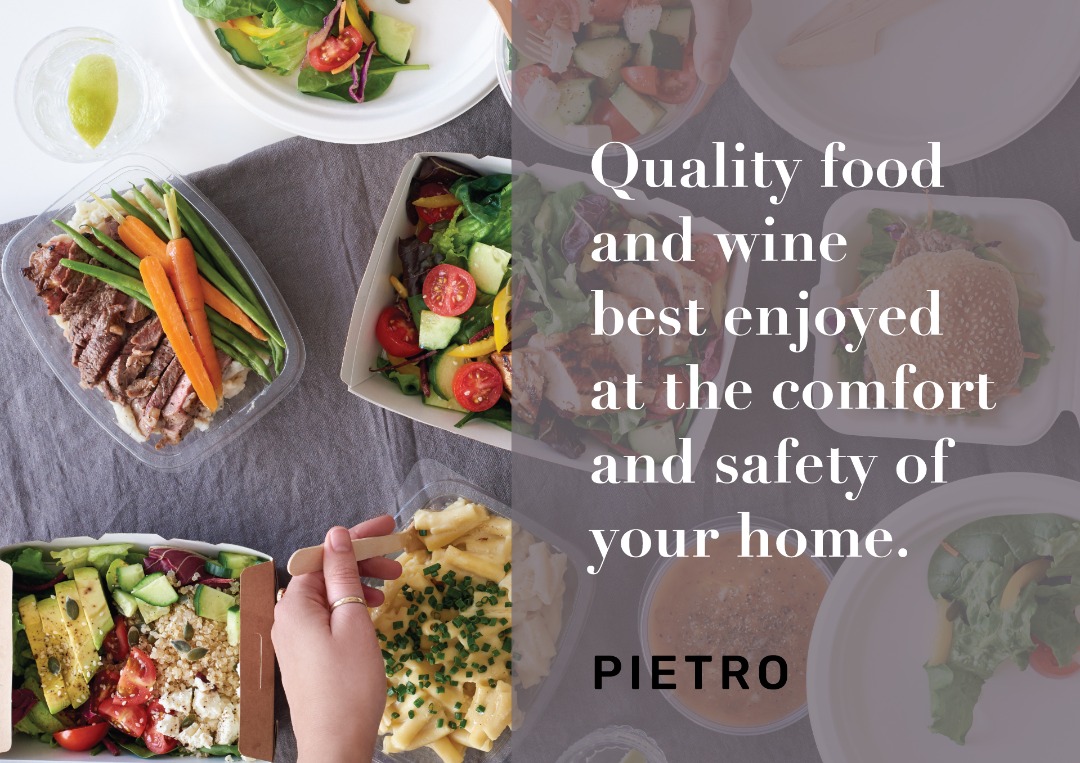 PIETRO also introduces an all-new line of pre-made frozen dishes. Prepared from premium ingredients, slow cooked and then blast-frozen to maintain the freshness of each dish; all you need to do is simply heat them in the oven or stove-top, plate and garnish them to your liking. Piping- hot meals are ready for you to share with your kin at home.
Frozen Curry Chicken – (500gm) RM35
Frozen Beef Rendang – (500gm) RM45
Frozen Mutton Curry – (500gm) RM45
To place your orders for both dine-in, frozen meal deliveries, or hot meal deliveries, please call the numbers listed below.
017-294 1901 (Ben)
012-778 9972 (Edward)
011-1177 6430 (Sajib)
03-2093 6433
Location & Details
Address: Ground floor, Bangunan ECM Libra, 8, Jalan Damansara Endah, Bukit Damansara, 50490 Kuala Lumpur
Opening hours: 10am – 3pm, 6pm – 11pm (Monday – Saturday), closed on Sunday
Website: https://www.pietro.com.my/