4 Reasons You Need La Chica KL in Your Changkat Experience
If there's anything Kuala Lumpur bars and restaurants do well, it's having a strong sense of culture and fantastic, authentic food. La Chica KL is one such location, featuring the colourful touch and taste of Mexican influence in the heart of the city's entertainment district.
As a matter of fact, La Chica KL is possibly the only outlet of its kind in the whole of Bukit Bintang, adding so much more to the glitzy nightlife. Bringing the soulful antiquity of South American culture with contemporary art and comforts, good food and a tasteful splash of culture is the true core of celebration a melting pot like Kuala Lumpur does like no other!
Here are 4 reasons why La Chica KL should be a part of your Changkat experience!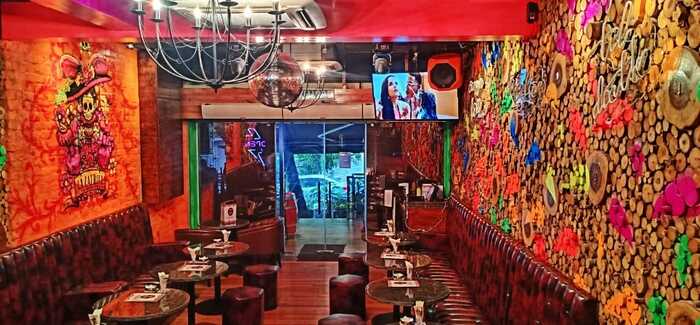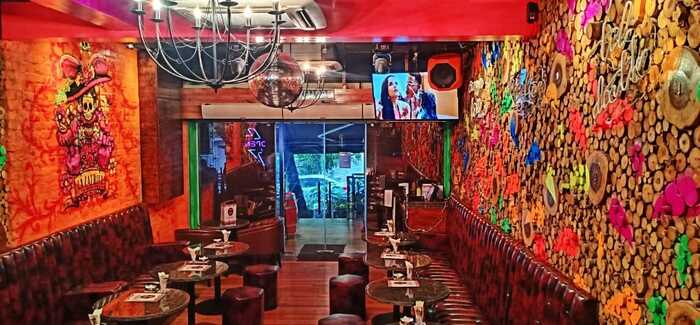 1. Hands-On
Serving up food from a culture with so much history and vibrancy, there's no way you're avoiding a literal hands-on experience with this authentically Mexican menu.
Already we were encouraged to dig in paws and all with the opening heaping serving of Nachos Originale, a classic. Ordering such entrees elsewhere had previously been a hesitance, as the generous combination of mince meats, cheese, and sauces would render the chips a soggy mess, but La Chica KL offered a welcome surprise, timing the serving perfectly so the crunch reached and stayed at the table long enough for us to enjoy a true crispy, tangy bite.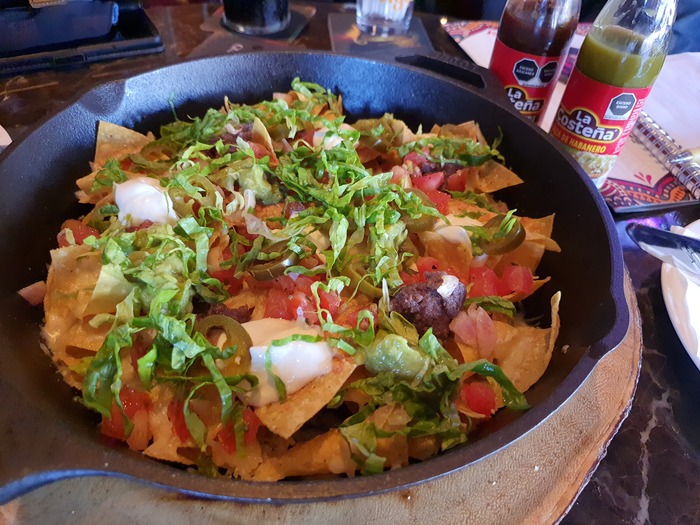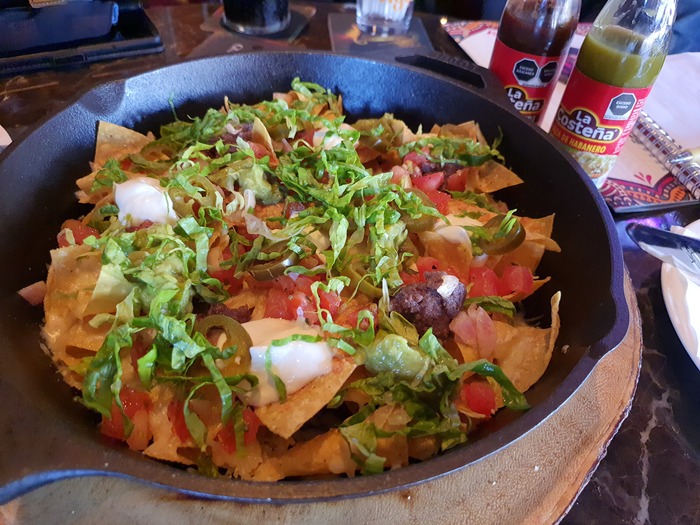 2. Culture and Comfort
Our night continued with the most joyful part of any cuisine, the dumplings. La Chica KL's Pollo Empanadas encompassed a rich, simply filling goodness of minced white meat in a hearty red sauce, a good time for small eaters and an appetizing encouragement for large appetites. Abuelita might smack us with a spoon for indulging in dessert so soon after just starting a meal, but the popular Churros, classic, soft, covered in powdery sugar and cinnamon with a side chocolate dipping sauce couldn't be waited on as soon as they reached our table!
Even if you're stopping by for a quick bite, deep fried items are always the core of any happy meal.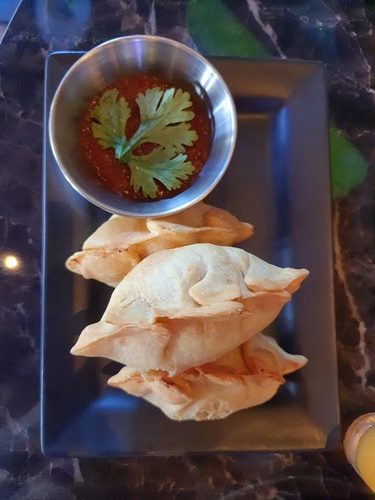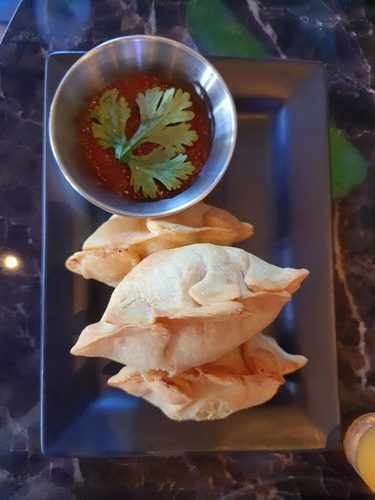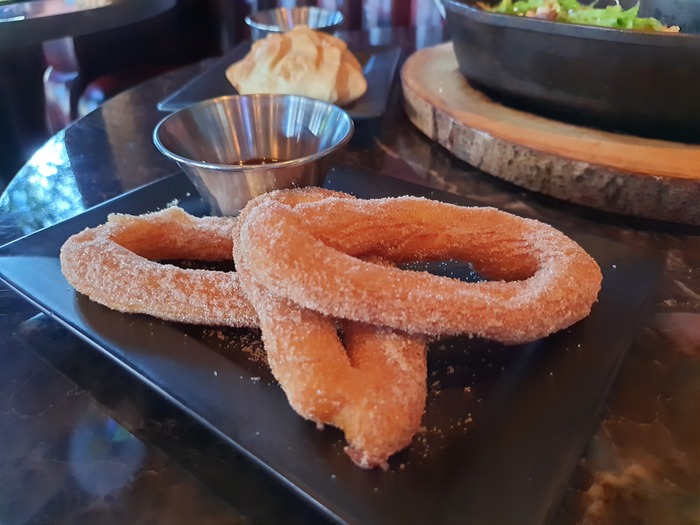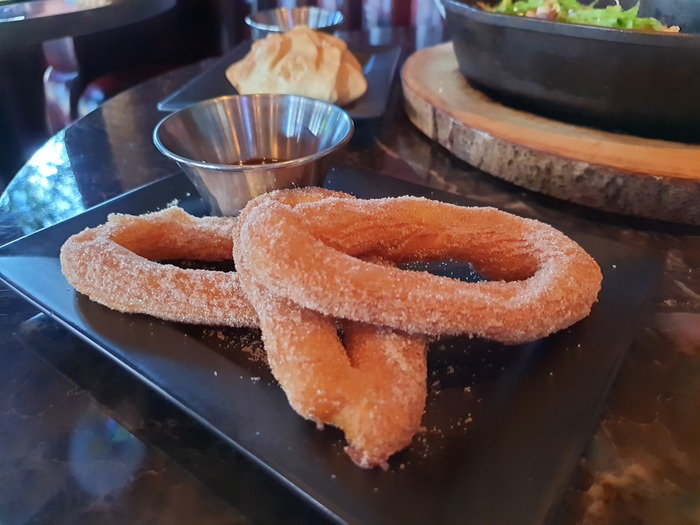 3. Tacos: The Ultimate Post-Bar Food
Sure, we've got rendang, and mee goreng, and a plethora of other amazing things to eat on a night out, but adding tacos to the list ups all the games!
What is a Mexican experience without Tacos, hard and soft shell? Given a beef brisket's tender and hearty reputation, ordering the Aguacate De Res as a soft tortilla fold proved a delicious light bite, practically a dry version of a good stew. Our choice of filling for the hard corn shell was the Camarones Marinados Con Aceitunas; the spicy smokey bites of olive-marinated prawns were a delight to chow down on.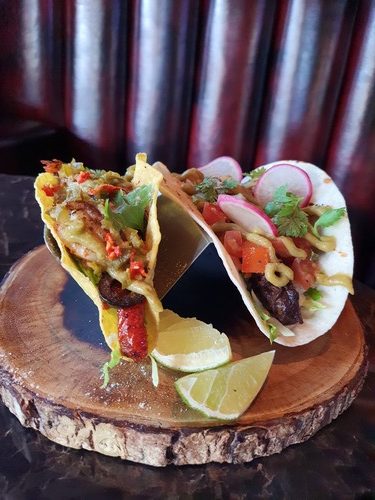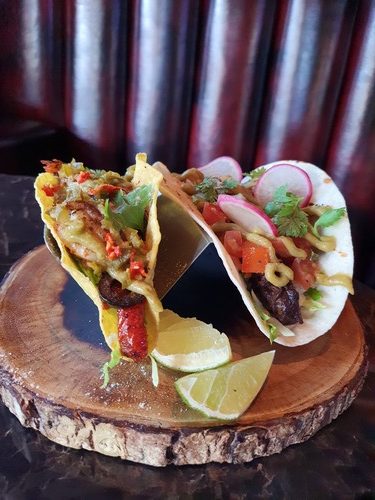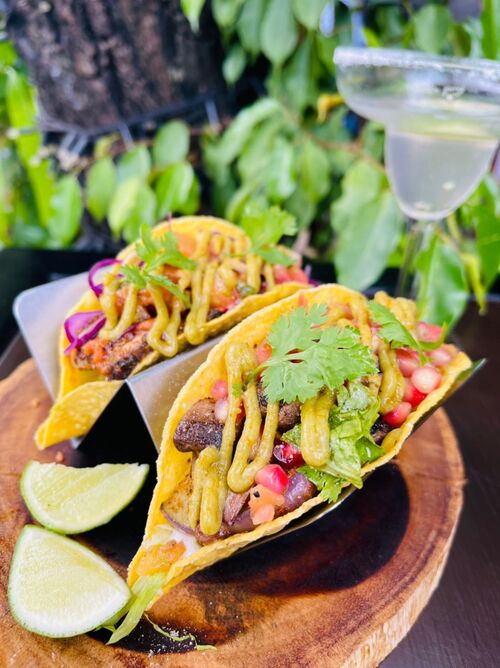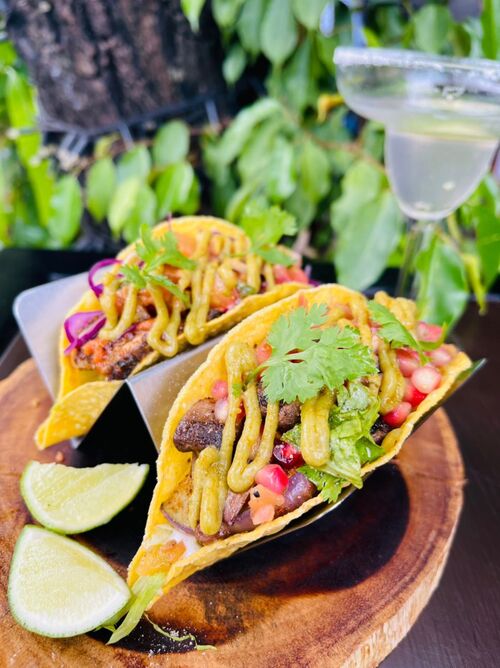 4. Covering All the Bases
Those looking for a solid, full-bodied meal are encouraged to partake in the rice section. The Pescado Mojito with rice showcased the gentler side of Mexican cuisine, serving up tender sea bass covered in tangy sauce and grilled vegetables on a bed of soft fluffy sweet grains with roasted capers, becoming one of our all-time favourites.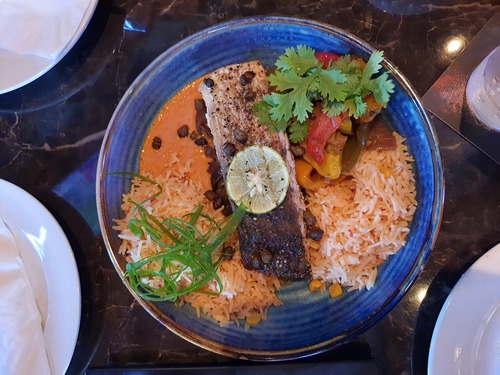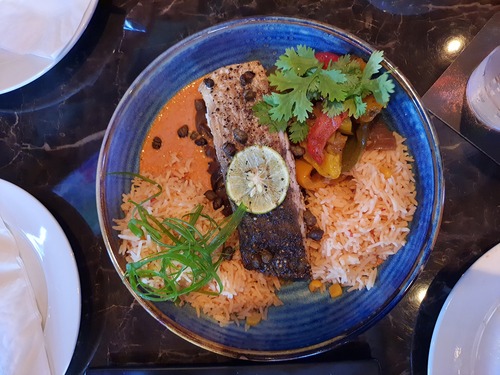 Meat lovers will be happy to know that the Costillas De Ternera beef short ribs with rice present a fall-off-the-bone goodness, with meats well-marinated to get all the flavours soaking right through, providing a great balance to the plate. We won't judge you if this is all you have all night!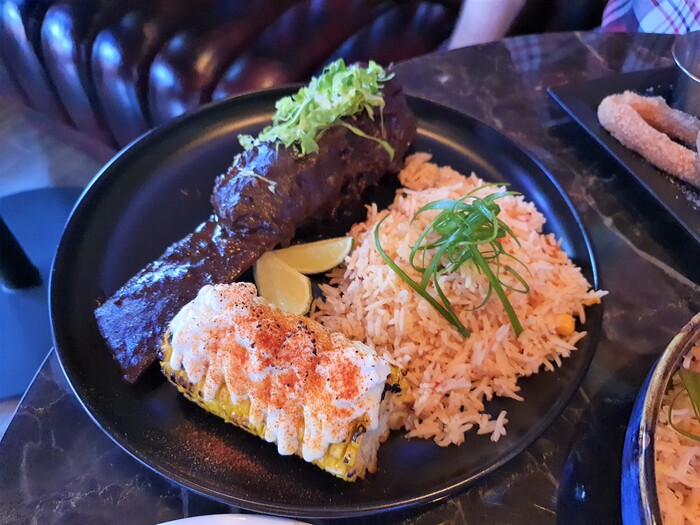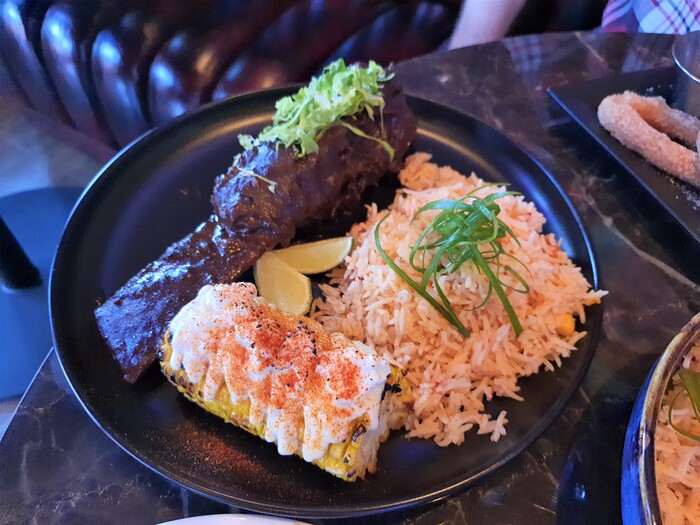 To round off the night, of course we had to have another dessert. The Margarita Cheesecake with Tequila caught our attention, and its serving resembling pudding cup comfort excited us for more. Crumbly biscuit base under a cloud of whipped creamy cheese combined with a dash margarita, a dish clearly tried and tested to pair with the richness of the other items on the menu (including the drinks!) showcased La Chica KL's perfect attention to detail – neither bland nor overpowering in flavour so much so that we couldn't order more.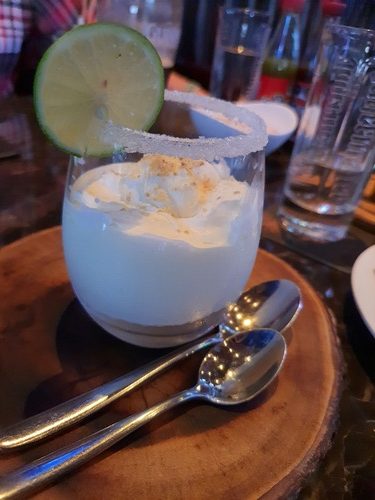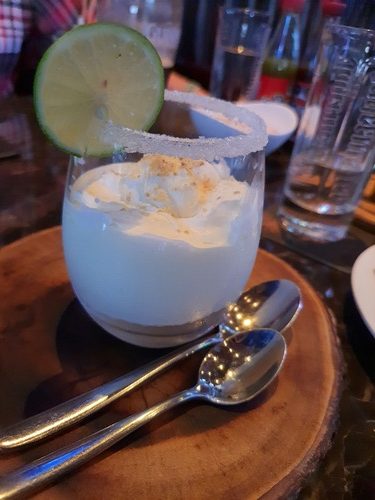 Truly there is nothing like a Latino party, and we're excited to have La Chica KL as an option on the Changkat pub crawl. 
Location and Details
Address: 20-2 Changkat Bukit Bintang, 50200 Kuala Lumpur
Tel: 017-624 1470
Opening hours: 3pm – 11.30pm (Daily)
* A version of this article was published in The EXPAT (December 2021 edition). For more articles like this and other content, subscribe here.