YU by Ruyi, The Gardens Mall: Snapshot
In the ever-expanding Mid Valley City dining scene, it can be difficult to cut through the noise if you're opening a new restaurant. However, this probably wouldn't be the case for YU by Ruyi. Think it sounds familiar? YU by Ruyi is founded by the same people behind Ruyi and Lyn in Bangsar Shopping Centre. Employing the same strands of creative and innovative DNA, YU by Ruyi serves modern Chinese cuisine for discerning diners. Take a look at some dishes and drinks at this brand new restaurant at The Gardens Mall.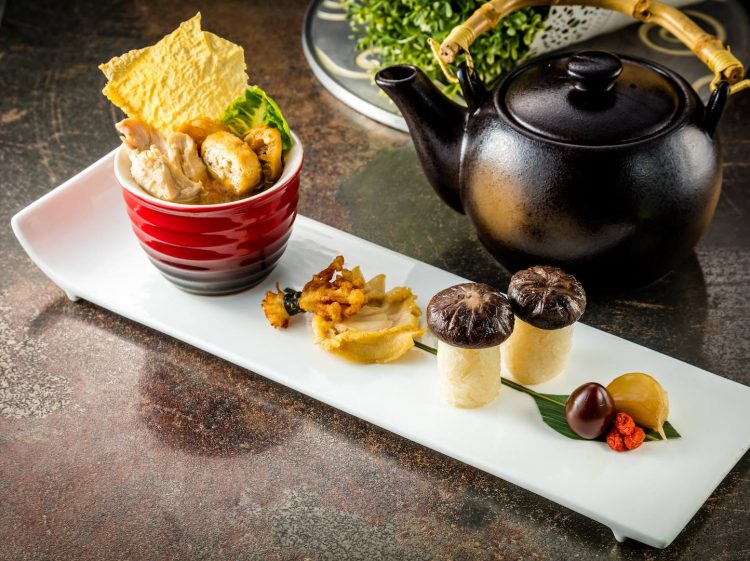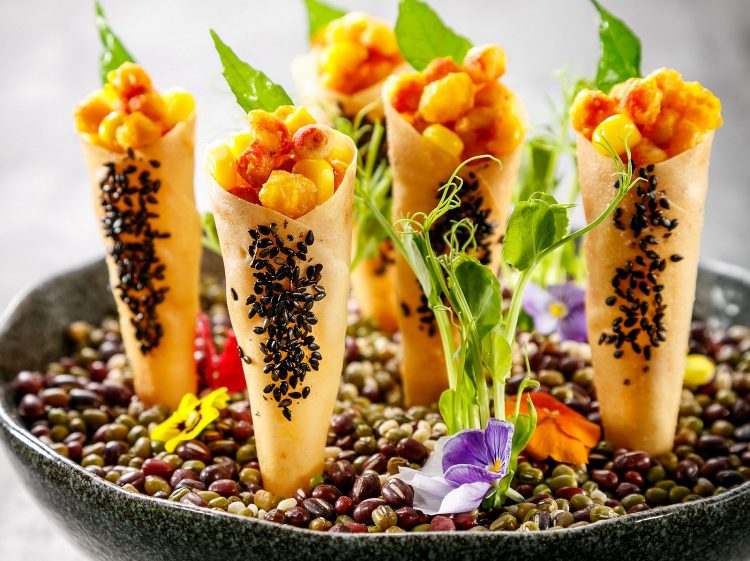 Appetiser options include light bites like the Crabby Corn and their version of a deconstructed chicken bakuteh called Chick-U-Teh. Besides feasting with your eyes and mouth, some of the dish names are bound to send some ticklish thoughts your way too. Below, behold, the Steamin' XXL Dim Sum Feast Basket! At the moment, this basket of goodness is only attainable via their online contest – 5 winners will be chosen each time. The cute hedgehogs are White salted egg yolk buns, the pumpkins are filled with pumpkin and custard, and the fish-shaped dumpling with two fish roes as eyes is called Gold fish dumpling (it's actually har gao), to give you an idea.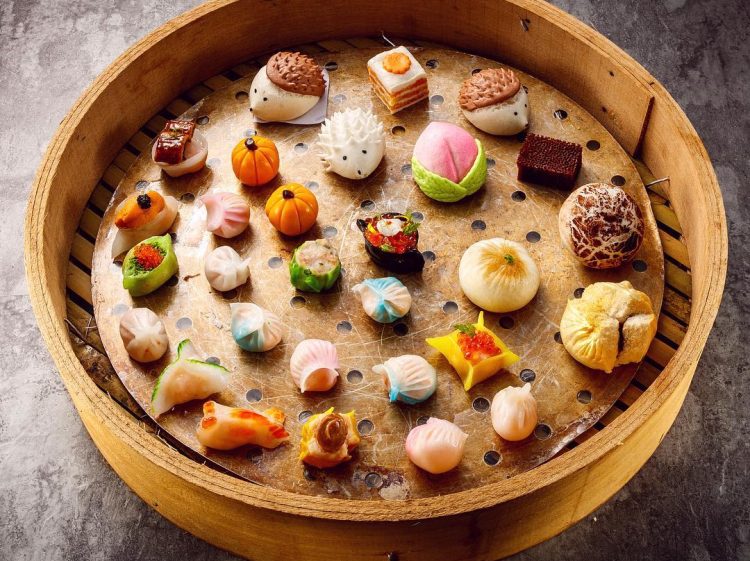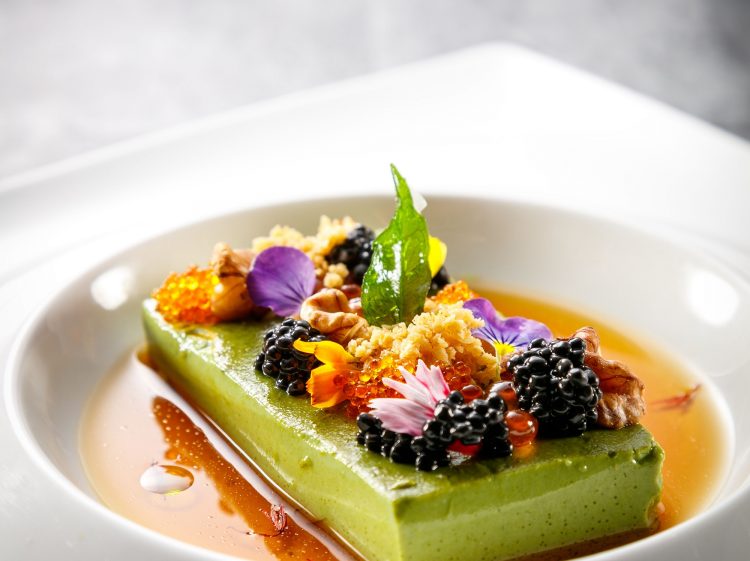 Fans of fried dim sum varieties need not worry, as there are enough options to get your fix. We particularly enjoyed the seriously crunchy Crispy radish cake and the Wagyu puffs. Besides dim sum, YU by Ruyi also serves dishes you'd expect at a typical Chinese restaurant, but with a modern twist. The Flower Pillow above is an example. It is, in fact a matcha-infused tofu with caviar, salmon roe, and fragrant oats.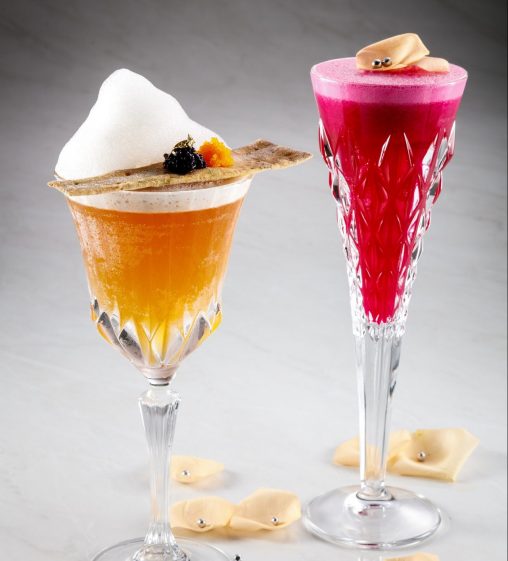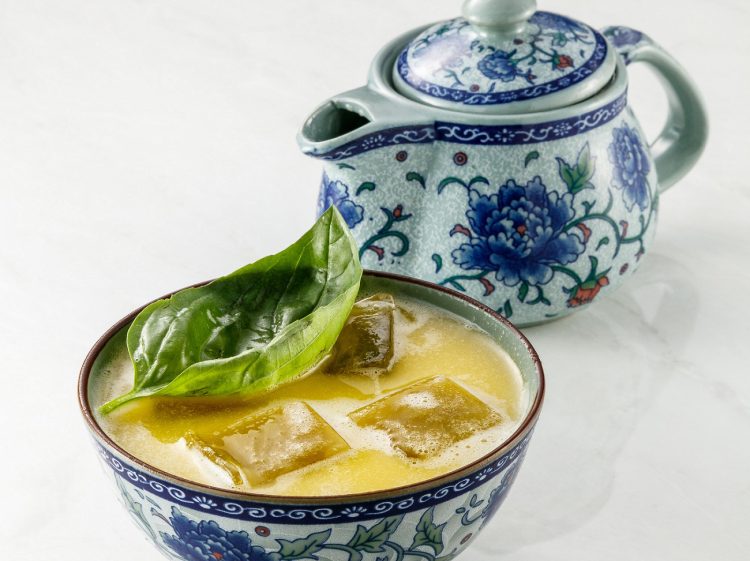 Perhaps what we consider the most attractive selling point of the restaurant, is the choice to sip on delectable cocktails with our modern Chinese food. Pictured above are Koi, Beautiful People, Beautiful Problems; and Bruce Lee. All were delicious, very easy to drink, and interesting enough to warrant repeated visits if only to try the whole cocktail selection.
Location & Details
Address: YU by Ruyi,  G-243, Riverview Entrance, The Gardens Mall, Mid Valley City, 59200 Kuala Lumpur
Hours: 11am – 4pm, 6pm – 11pm daily
Tel: +603 2202 2602
Find: View directory for YU by Ruyi here.