Tiki Taka Pinxtos, Soccer, and Martinis: Snapshot
Taking up space at the comfortable end of the row of restaurants on Jalan Kasah at Damansara Heights sits pinxtos and tapas restaurant Tiki Taka. Named for a certain soccer move where players make short and quick movements to pass the ball, Tiki Taka is not only a charming corner lot restaurant, it also doubles as a sports bar with flat screens tuned in to Supersport. It is helmed by Chef Carrie Scully who recently shot to national fame being one of four lucky winners in Asia selected by Wolf Blass Wines who conducted an online contest, to go watch this year's FA Cup Final at the Etihad Stadium in Manchester, England, AND cook with Manchester City players.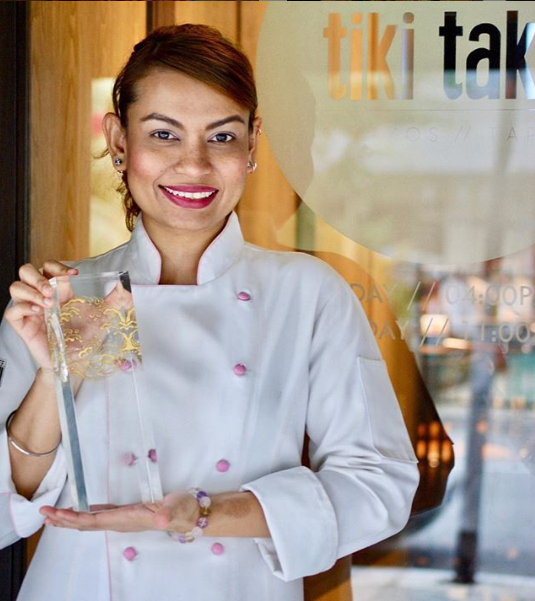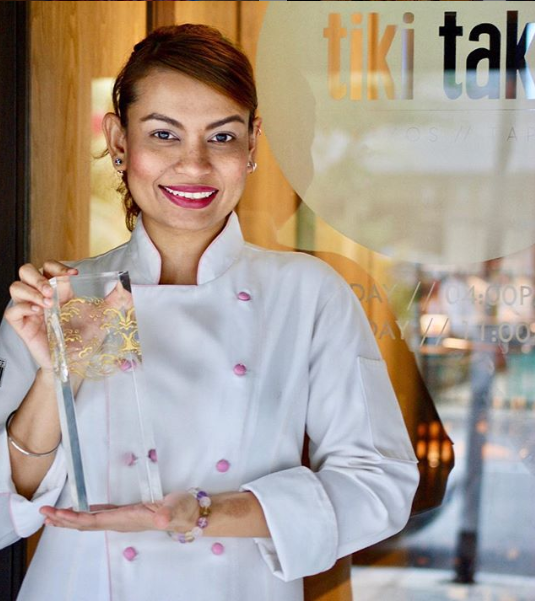 We sat down with Chef Carrie to partake from selections of her inventive menu of Spanish pinxtos, tapas, and small plates. The restaurant also does main meals for those who prefer fuller portions, of which you will not be disappointed. We recommend the Nasi Lemak Babi that comes with crispy rempah pork and gula Melaka pork belly, the Iberico Steak, Bacon Butter Crab Pasta, Cuban Lamb Shank, Bombay Chicken Biryani, and Truffle Lobster Pasta.
When asked about the Basque-inspired concept of pinxtos dining, Chef Carrie delightfully regaled us of of her eponymous journey to Barcelona that culminated in the brainchild of Tiki Taka. She revered of her experience there with this popular Spanish style of dining that defines a communal way of enjoying humble and delicious food, and she was excited to come back and present her interpretation of pinxtos and tapas integrated with local flavours of course. Because as you would have read above, the inclusion of nasi lemak in a tapas menu proves that Malaysians never steer too far from their culinary creature comforts, and Chef Carrie decided on serving it due to high demand; but of course she cleverly incorporates her own version with gula Melaka pork belly.
Our dinner spread that was relished and enjoyed with gusto included some of her popular dishes along with her special Tiffin Food Court small plates that were featured there this year. We started off with a round of cocktails and I was reminiscently happy at seeing what once upon a time was my most favourite drink in the world: the lychee martini. The KL bar scene offers some of the best spaces for creative new concepts of mixology this generation has to offer, but sometimes, you just want the classics that never go out of style.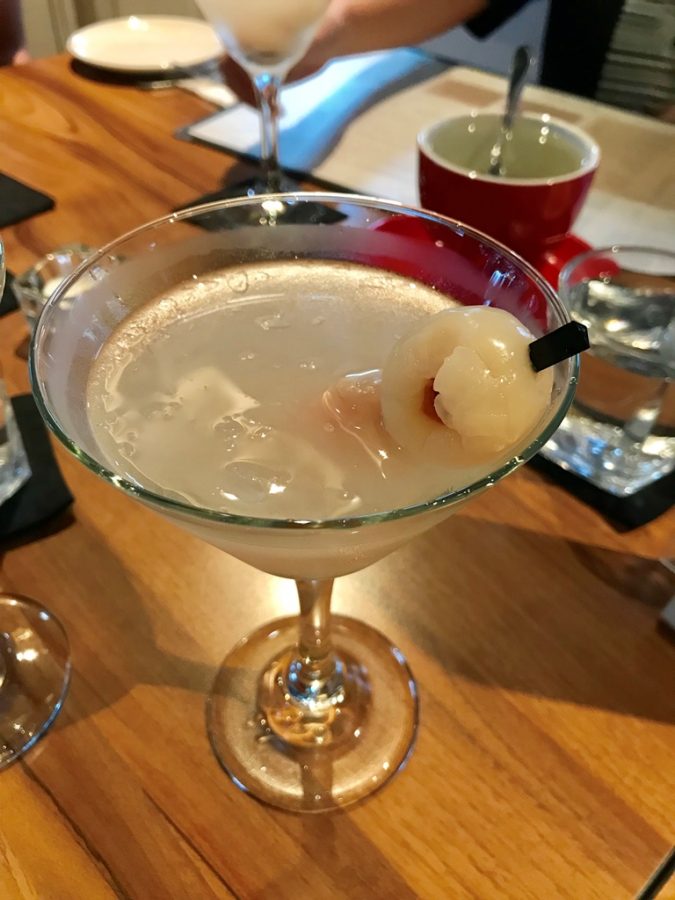 Servers then brought out the first round of small plates which were the Nutella Bacon (grilled streaky bacon, Nutella spread, walnut, truffle honey, mixed berries), Salted Egg Crab Bun (charcoal brioche bun, salted egg crab meat tossed with curry leaves and bird's eye chillies, and salted egg cream sauce), and her Tiffin dish being Pink Tacos (beetroot tacos with pulled chicken and a citrus mango salsa). I tend to be a little skeptical of very good-looking food, being that quite a number of my experiences at restaurants around the country have seen them compromise on flavour with their focus on aesthetics. And I make specific mention of this because Chef Carrie's food not only looks beautiful, she completely delivers in the flavour department.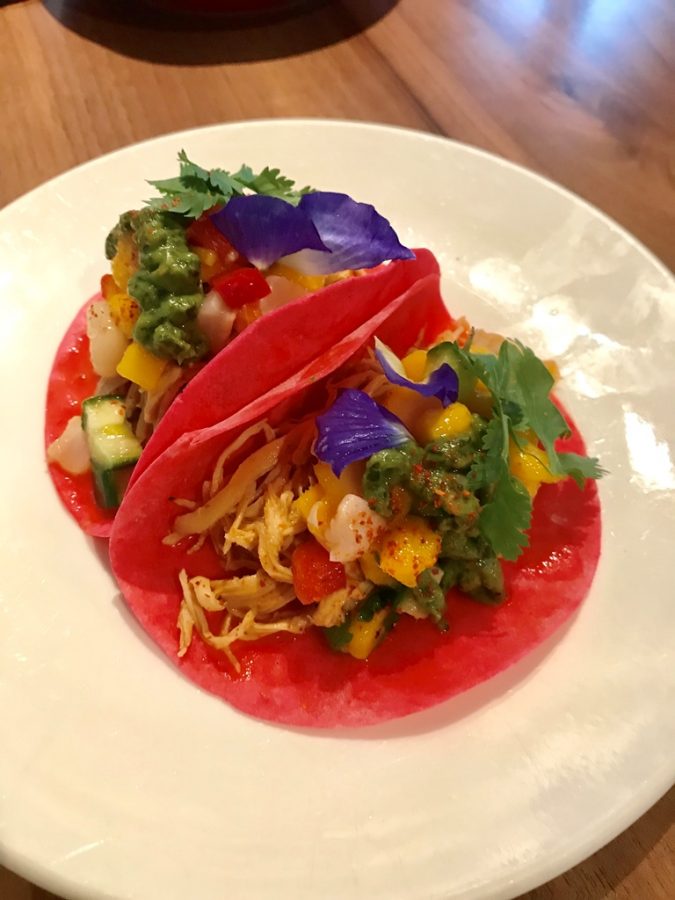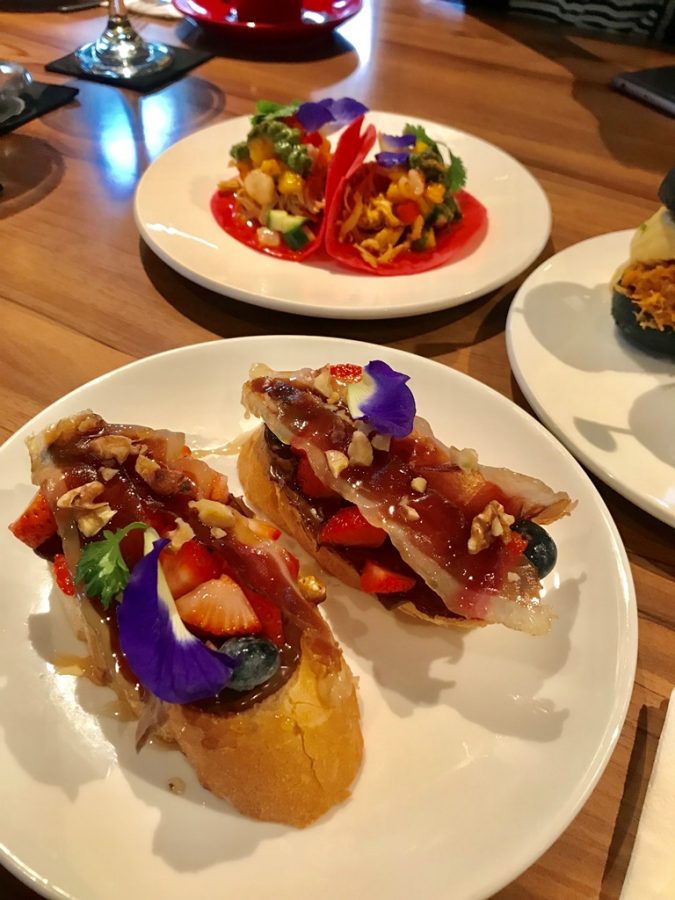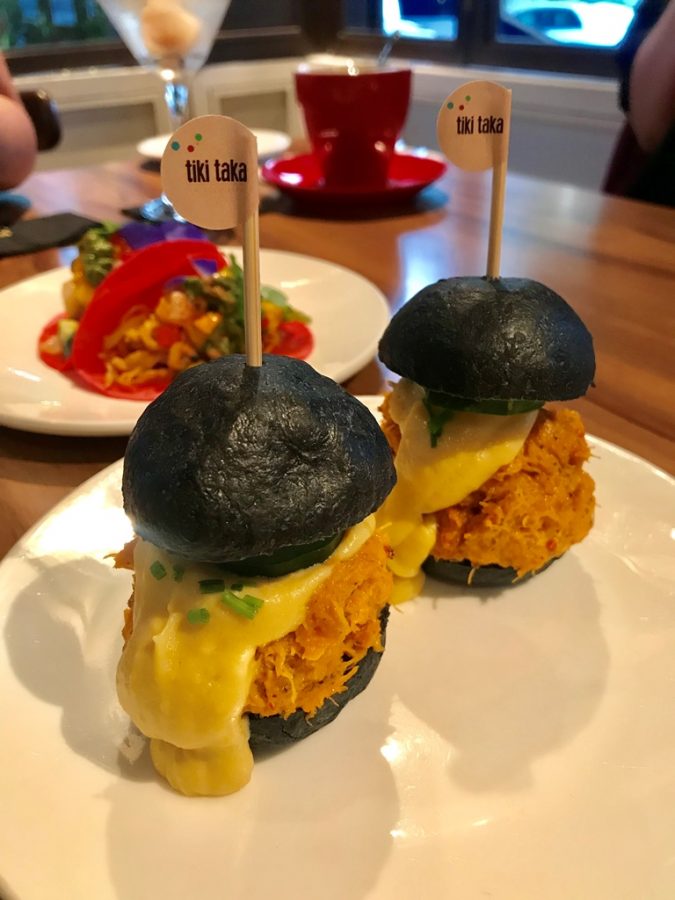 The following round of plates consisted of two more Tiffin specials being the Pumpkin Hummus and Mafia Meatballs, and Tiki Taka staples: Wild Boar Rendang and Singapore Chilli Prawns.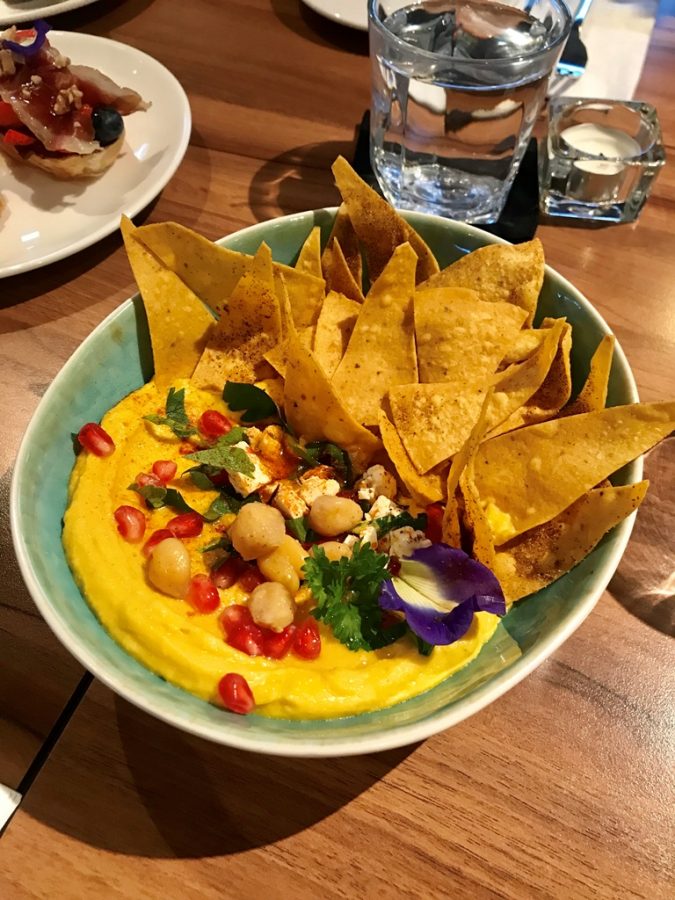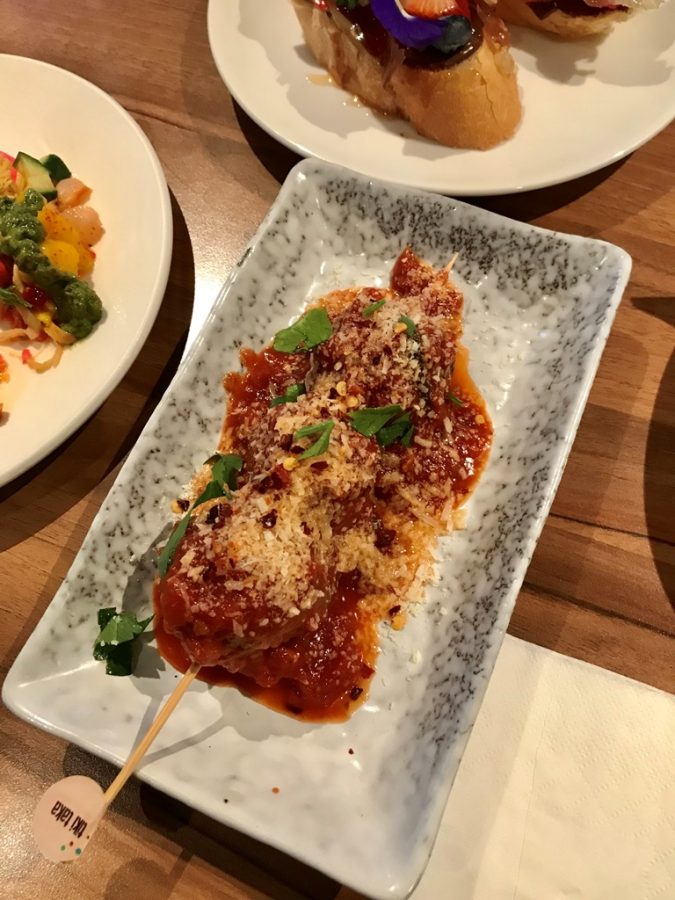 I begged Chef Carrie to put those meatballs on her menu because they were literally some of the best meatballs I've had in KL, so here's hoping she'll consider my plea. I missed out on her week at Tiffin sadly, and she was really kind to make these specially for us that night.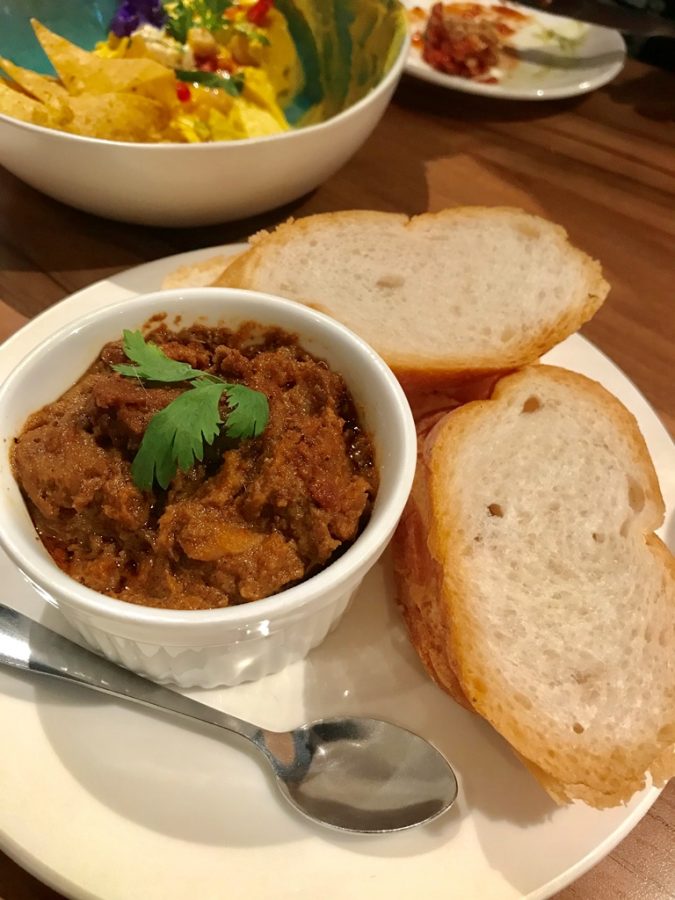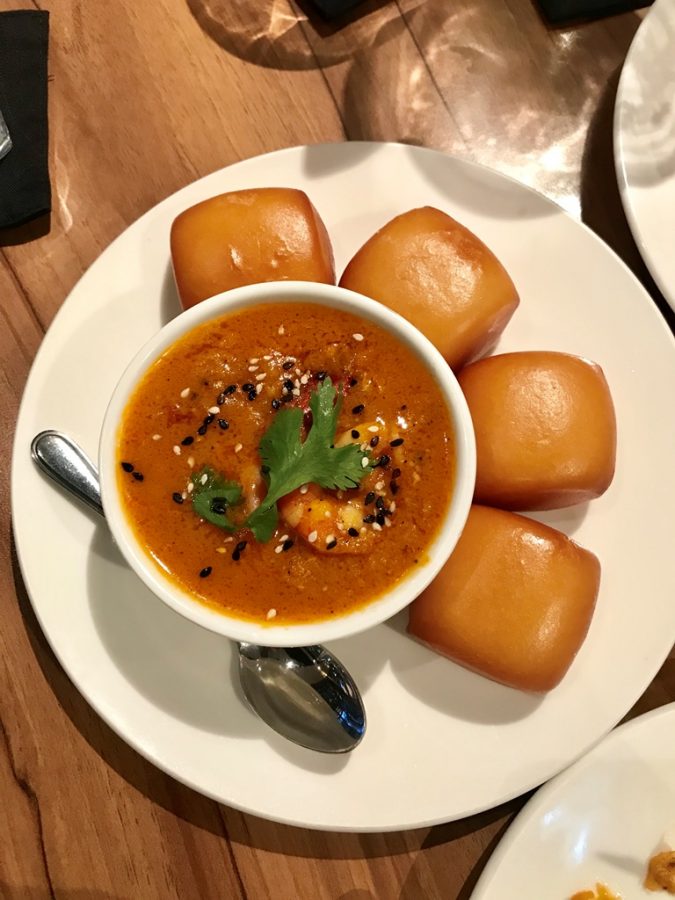 The Wild Boar Rendang brings ultimate feelings of a mother's cooking, and I'll be honest, I was so tempted to ask for rice to go with it. I'm unapologetically Malaysian like that. Chef Carrie explained how she makes her rendang in the most traditional of ways where a big vat of it sits simmering on a fire for hours like its supposed to, until its perfect. And the Singapore Chilli Prawns were obviously a take on the crab version but still a winner, with those darling little puffs of sweet deep fried mantao buns. Once ordered, these are quite hard to share, they're that good.
Tiki Taka also serves personal pan pizzas that may look easy to demolish, but are packed with ingredients, filling, and delicious to the crust. The "Sin" is King Pork Pizza (a play on words from the popular Bollywood movie Singh is King) is made with red pepper sauce, back bacon, minced pork, spicy sausage, streaky bacon chips, bacon floss, black olives, red capsicum, onions, mozzarella, cheddar, parmesan, and parsley. It was faultless and supremely abundant.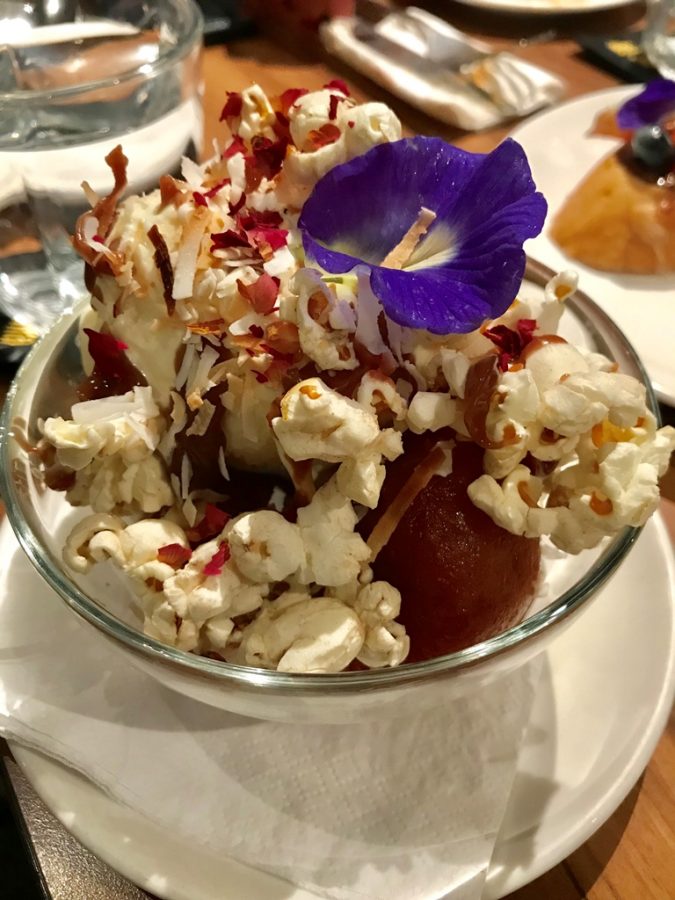 When we could eat no more, Chef Carrie brought out a bewitching looking dessert which was also a Tiffin special that was quick to sell out during Tiki Taka's week there, called the Bolly Dolly. Cheeky, rotund, and syrupy gulab jamuns topped with vanilla ice cream and popcorn, with drizzles of caramel sauce widened our eyes, and our stomachs just a little more to make space for it. It's a dessert that oozes sheer enjoyment with every spoonful, and we were quite ecstatic by the end of our very bountiful meal.
Location and details
Address: Tiki Taka
138, Jalan Kasah,
Medan Damansara,
50490 Wilayah Persekutuan,
Kuala Lumpur
Opening hours: 4pm to 1am daily
Tel:  +6016-328 7438
Reservations: Tiki Taka FB
IG: @tikitakamy