Theatrics of Tickets Bar: Snapshot
Not to be confused with Albert Adrià's Tickets in Barcelona, newly opened Tickets Bar KL brings their own flair of staged showmanship with their delightfully seasonal and thematic productions. Tucked into a cozy corner of Damansara Heights' lavishly revamped Republik, Tickets Bar has opened their first show with a spectacular Latin American showcase with a Southeast Asian twist featuring: Maguey.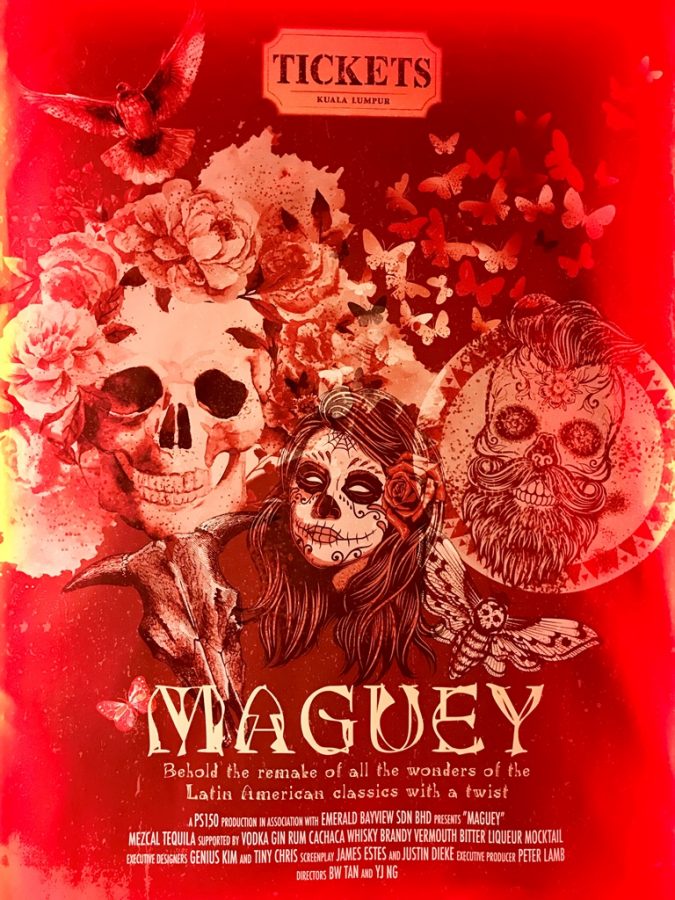 From the the team that brought you ps150, Tapestry, and Krung Thep, Tickets Bar is just as resplendent in style, with its own individual concept that's utterly unique to the city's constantly-evolving bar scene. Stepping into Tickets after being greeted at the entrance feels like being transported to a movie set that's about to film a rambunctious round of luchadore wrestling while you watch the match from gradient seats, sipping on exquisite tequila and mezcal cocktails.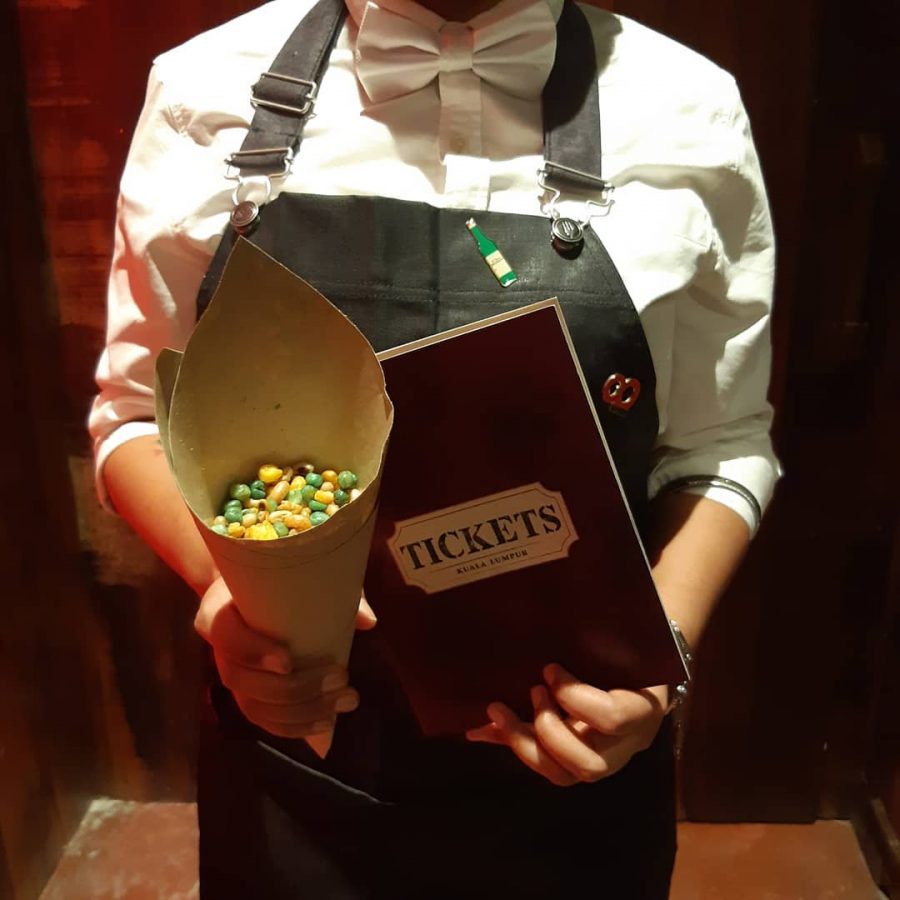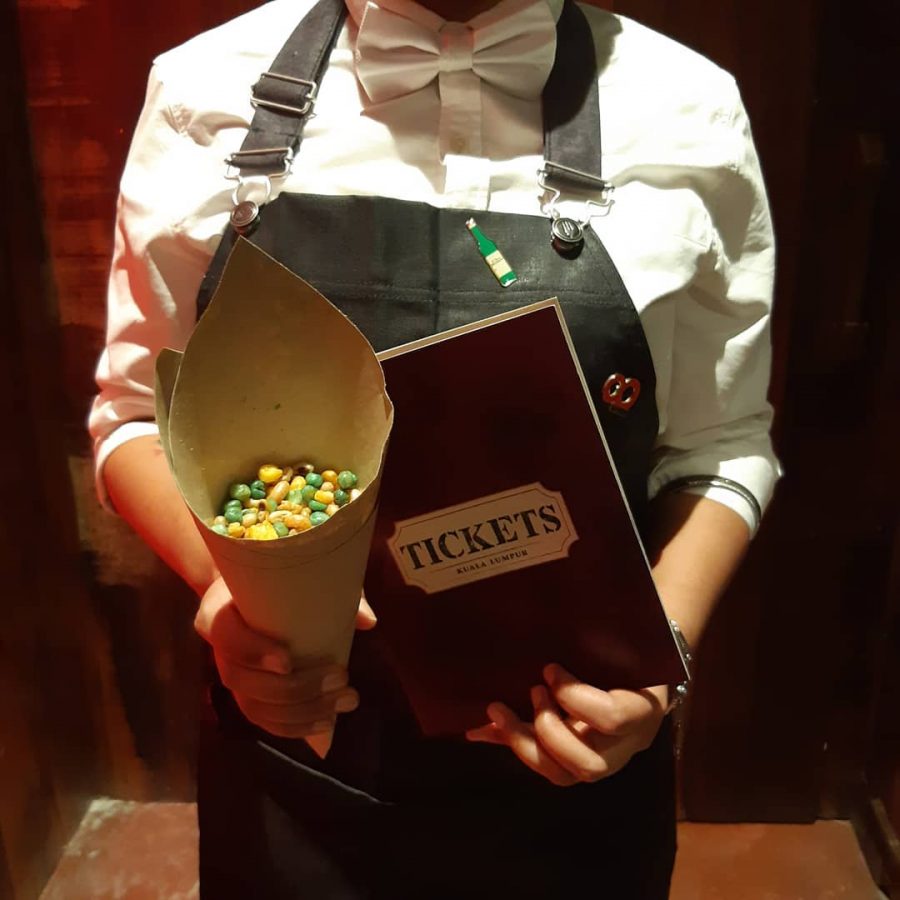 The menu holds captivating illustrations with an introduction to maguey, which means agave, that is turned into the choicest mezcal you will have the pleasure of drinking here. Maguey plays an important role in Mexico's history as well as its cuisine. Also known as the century plant, maguey dates back to pre-Columbian Mexico and thrives in dry rocky or sandy soil. This plant of many uses was worshipped by the Aztecs and cultivated by Spaniards, who then introduced it to the Philippines (where its popularity continued to spread across the globe). Though resembling a cactus, complete with thorny edges, the maguey plant is actually a member of the lily family – a cousin to the Tequila blue agave.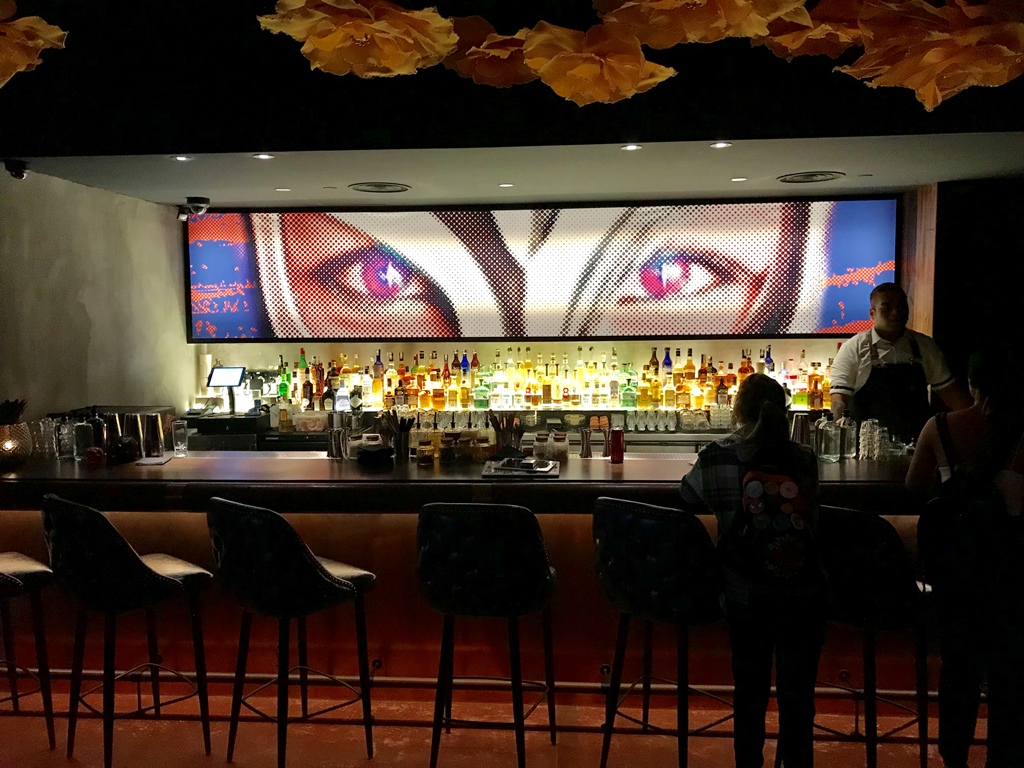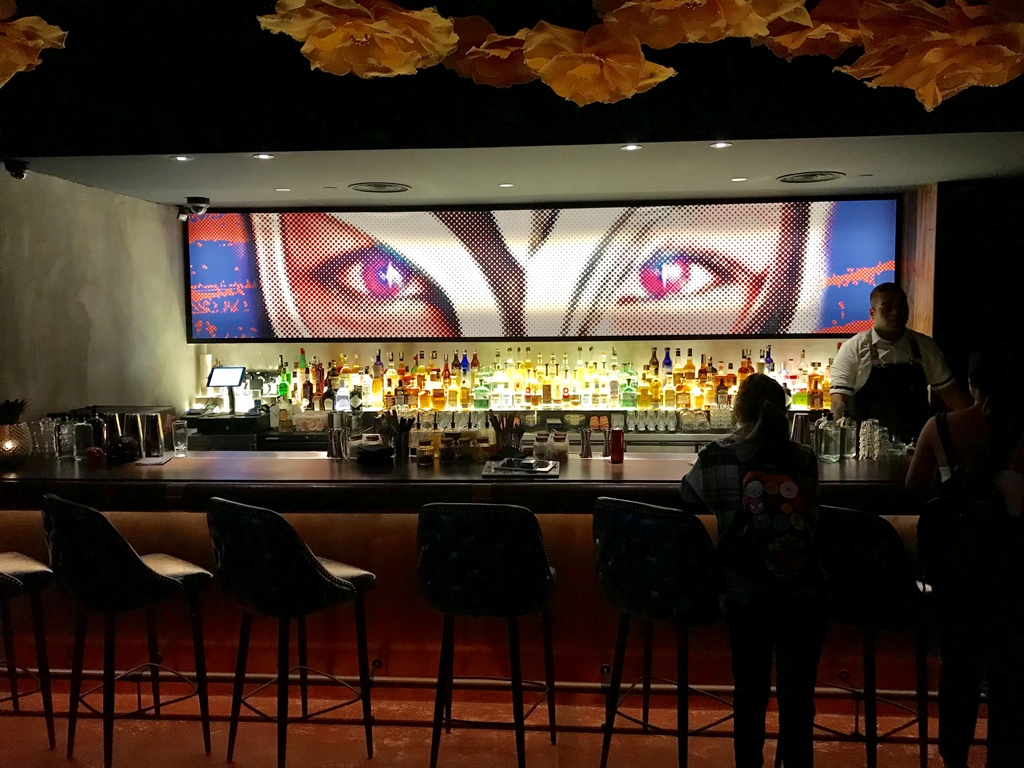 Excited to sample some of these titillating drinks , we delighted ourselves over a lovely selection of cocktails that were cleverly named giving a clear nod to the bar's current Latin American meets Southeast Asian theme. Look around and you'll find the place adorned with beautiful sugar skulls and its ceiling hung with marigolds that bear great significance to the cultural celebration.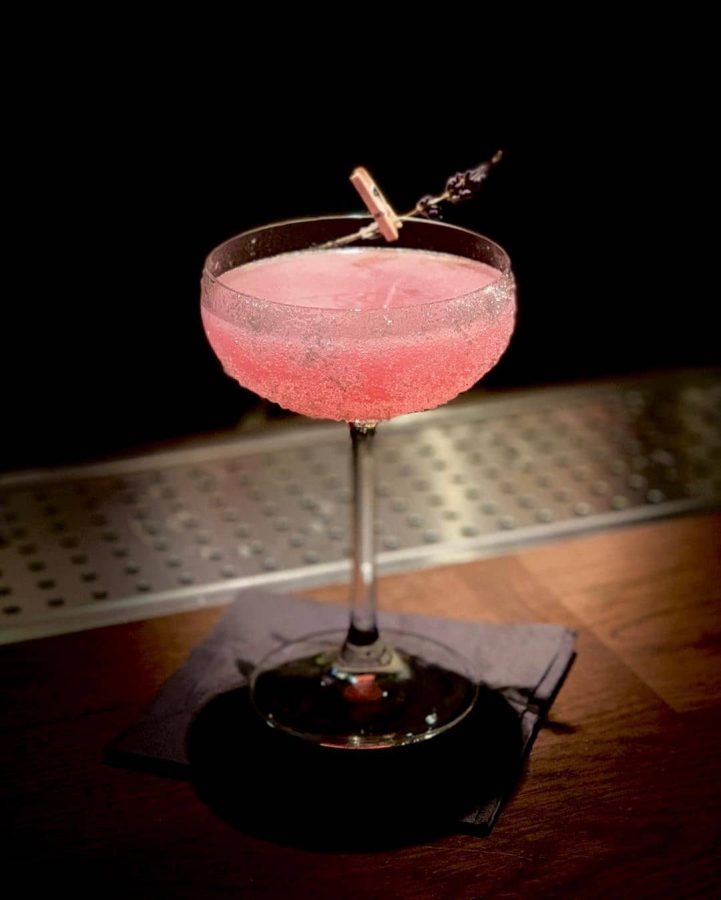 From the Signatures section of the menu, we tried a delicious looking pastel pink concoction of Espolon Blanco, lime, lavender, elder flower, crême de Violette, and blueberries called Pushin' up Daisies. Easy to enjoy, without being overly sweet, it tasted as pretty as it looked and one could definitely knock back a couple of these before moving on to something stronger.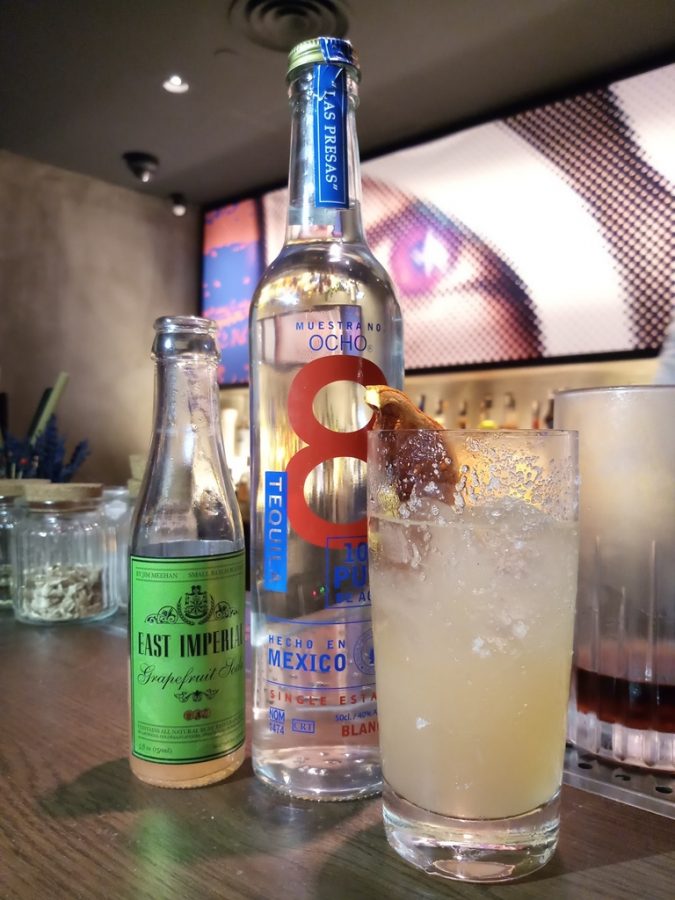 Next we had the Paloma that was made with Ocho Blanco, lime, and grapefruit soda that brought a great balance of acidity and freshness to the palate after Pushin' up Daisies. For some reason, while enjoying this particular drink, we reached out for the bowl of bar munchies made available and the combination was ridiculously addictive. We didn't stop until we practically emptied the whole bowl.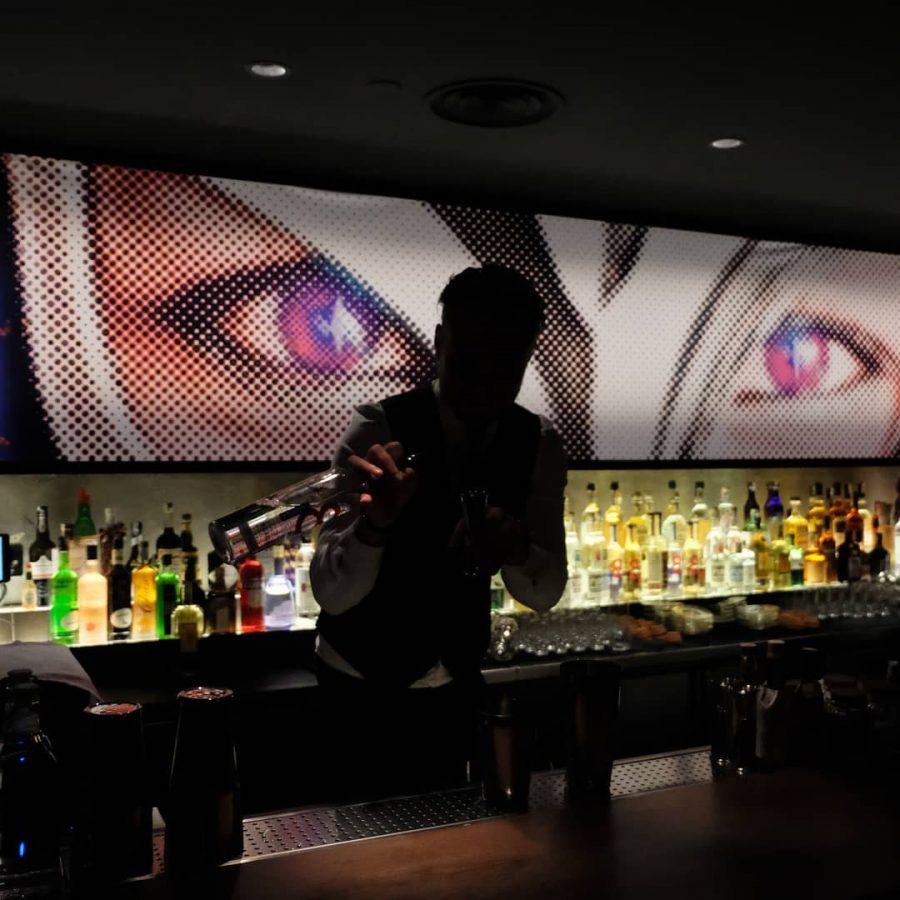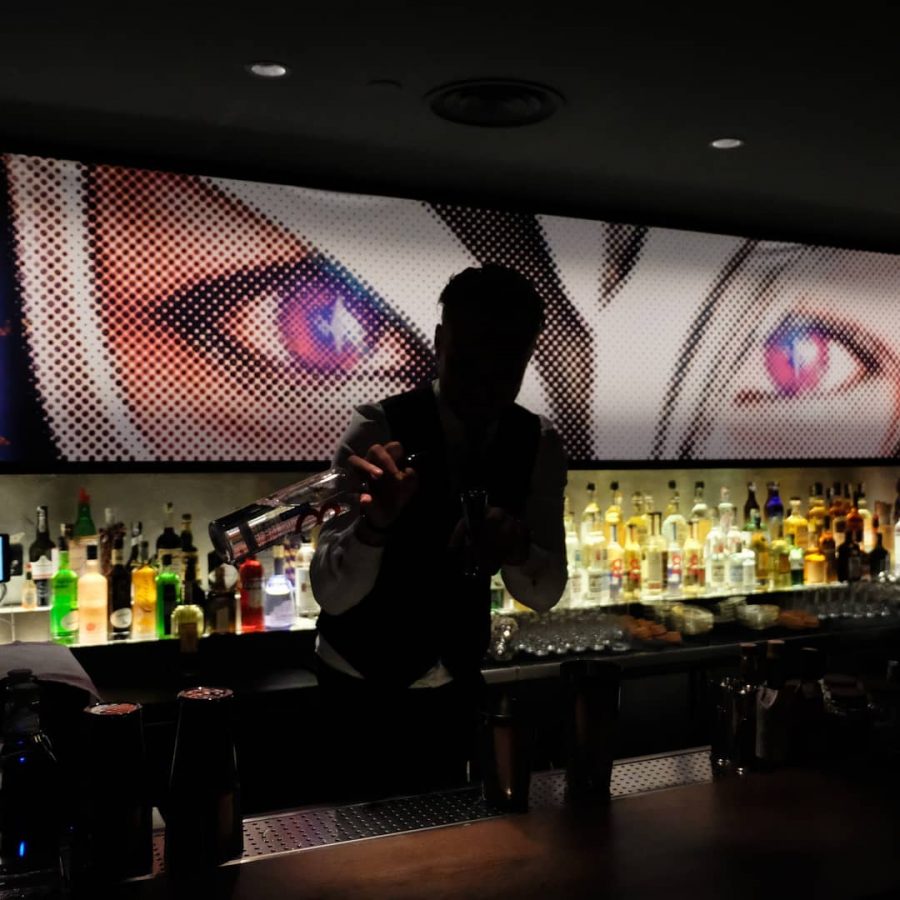 Before moving on the the next drink, we were given two different palate cleansers of Sangrita and Verdita. Made from a blend of habanero peppers and herbs, these palate cleansers are not for the faint-hearted as made evident by quite a bit of spluttering and coughing from one of my companions who did not enjoy spicy flavours. But as someone who does, they were explosive and invigorating, making me hungry for the next round.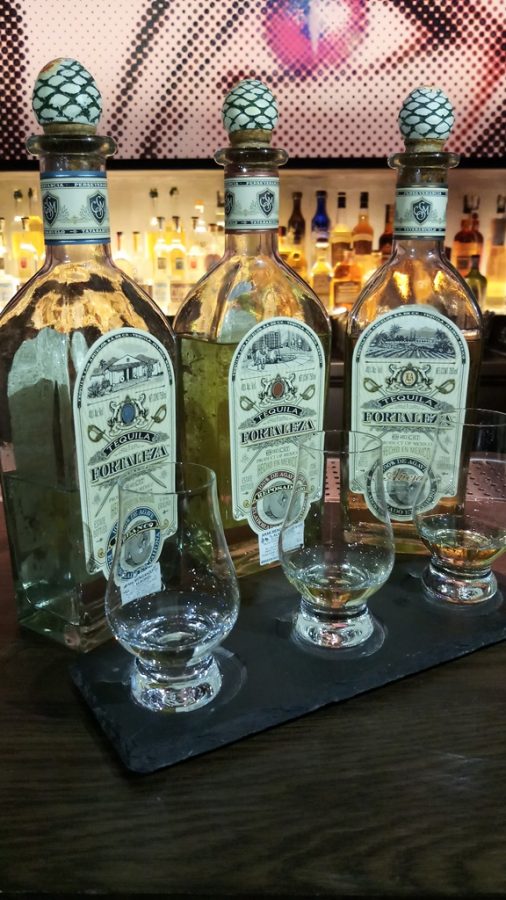 Then came what was called Flights. Made from 100% agave, our flight of Fortaleza tasters consisted of the Blanco, Reposado, and Añejo that quite literally took us on a hallucinatory flight ourselves far above Damansara Heights. None of us were driving that night so we had all the time in the world to enjoy our tequila-fueled shenanigans. Beautifully bottled, the Fortaleza Flight shooters amazed us with their distinct flavour profiles, each more pronounced than the last, but exceptionally different from each other. It's up to you to decide which is your favourite.
One things for sure, be prepared for one heck of a show, and a totally unforgettable time at Tickets.
Location and details
Address: Tickets Bar
 G05A, Ground Floor Republik Damansara,
1, Jalan Medan Setia 1,
Bukit Damansara,
50490 Kuala Lumpur
Tel: +603 7622 8765
Hours: Tuesday to Saturday 6pm – 2am
Sunday 6pm – 1am
Monday closed
Reservations: TicketsKL
Find Tickets KL on IG and Facebook.