Top Cafes to Get Your Caffeine Fix!
This post was written by EatDrink Brand Ambassador Chia Hui Tzi. 
It is undeniable that the third-wave coffee scene has swept all over KL with new cafes/coffee shops appearing so frequently that I can hardly keep up!
With the vast expansion of the specialty coffee industry, your every-morning coffee potentially serves more than curing the morning grumps in order to get your day going. Consumers now pay attention to the story behind their usual cup of long black or flat white, rather giving focus to whether the beans they are paying for are sourced ethically. 
However, let's save that possible lengthy description for a different time. If you fancy a quality cup of coffee that tells a story or just a place to get a caffeine fix, here it is.
1. Cream by The Roast Things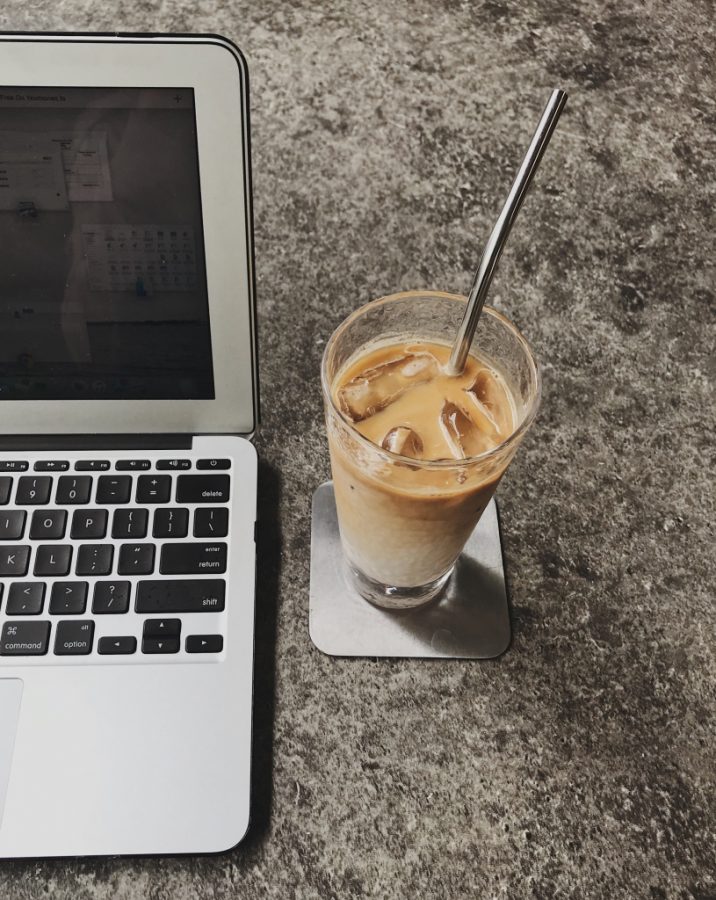 With their beans being roasted in-house, their brand name is simply known as The Roast Things. They also supplies coffee beans to various cafes in KL.
My personal favourite coffee would be from their signature 'Cream Blend' where you find beans originating from Guatemala and Ethiopia. Taste-wise, you'll find their coffees perfectly balanced with a hint of fruitiness and citrus notes, which is what always tempts me to get a second cup.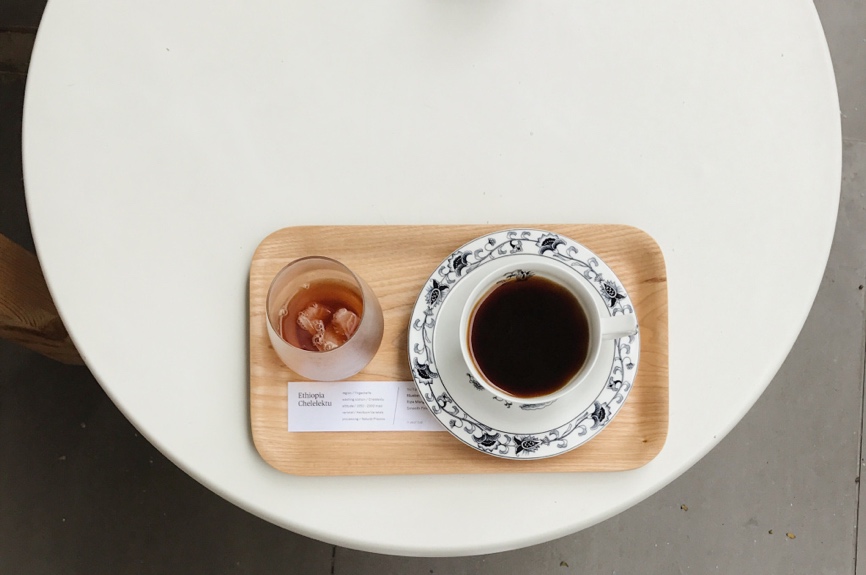 If you are a fan of filter coffee, be sure to try theirs too as they provide a huge range of premium coffee selections with prices ranging from RM16 to RM40, hand-brewed to perfection. Their filter coffee is served with ice on the side, allowing you to enjoy your hand-brewed coffee both hot and cold.
Their baristas know what to recommend if you asked and they would also show you with which artisanal cake to pair well with your coffee.
Location and details:
A-G-01, Prima Avenue, The Tube, Jalan PJU 1/39, Dataran Prima, 47301 Petaling Jaya, Selangor
IG: @theroastthings
Wifi: Yes
Opening Hours: 9am-5pm
Closed on Sundays
2. Three Little Birds Coffee, Desa Park City 
Three Little Birds Coffee is no stranger to coffee enthusiasts in Malaysia, being one of the longest-standing cafes and the very first few that started introducing specialty coffee to the public. No doubt, they have always been reputable with their diligence and professionalism in serving the best coffee in town. Coffee beans are roasted in-house at their roastery in Sentul, and are famously known as Artisan Roastery, the first and most influential specialty coffee roaster in Malaysia.
With their wide range of bean selection for your cup, Three Little Birds Coffee aims to introduce authenticity with their black coffee priced at only RM7. Why so cheap you ask? Well, this is to encourage consumers to enjoy coffee as it is where true characteristics of a single-origin coffee can be tasted.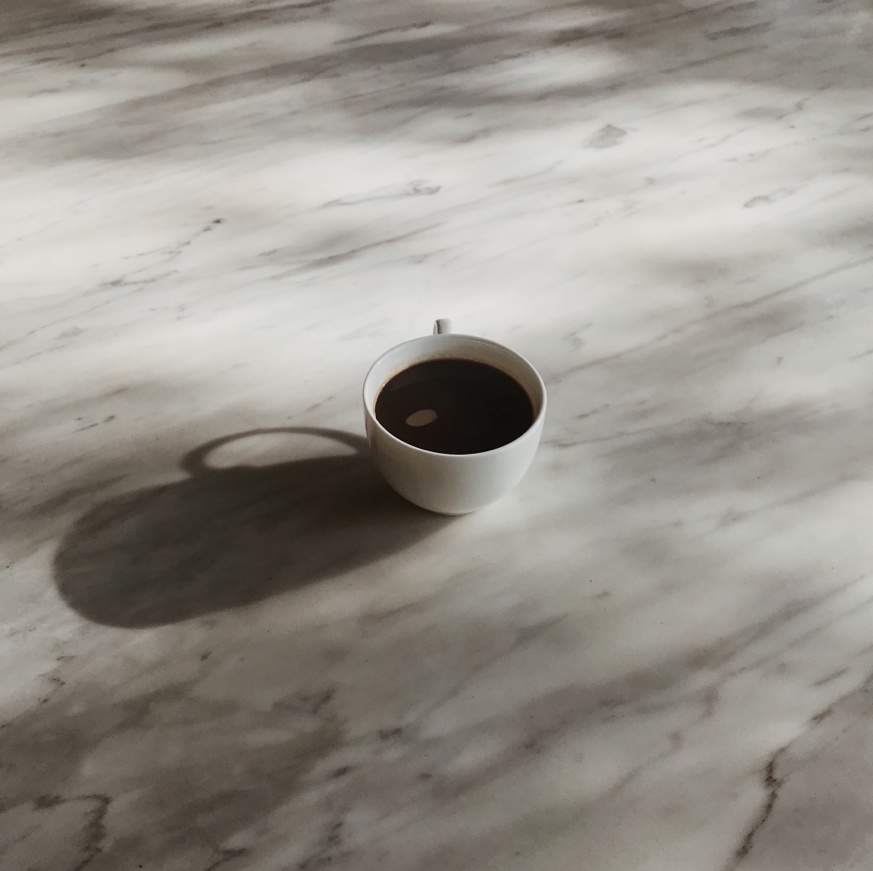 If you're one to look for plant-based milk alternatives, they serve oat milk by Minors Figures with an addition of only RM1! Baristas here have pretty strong product knowledge which I love as a customer. So don't be shy about your curiosity as they will be very pleased to clear your doubts or answer questions you have regarding their menu. Tell them your coffee preferences too, whether you like it bitter or sour, and they will be more than happy to custom-brew for you!
Location and details:
There are 3 branches:
D7, Sentul
D7, Jalan Sentul, Sentul East, Kuala Lumpur, Malaysia
Isetan, LOT 10
1F, Isetan The Japan Store, Lot 10, 50 Jalan Sultan Ismail, KL
Waterfront, Desa Park City
GF-08D, The Waterfront @ Parkcity, No.5, Persiaran Residen Kuala Lumpur, Malaysia
IG: @threelittlebirdscoffee_dpc // @threelittlebirdscoffee
Wifi: Yes
Opening Hours: Daily Mon-Thurs 8am-11pm,
Fri-Sat 8am-12am,
Sun 9am-10pm)
3. One Half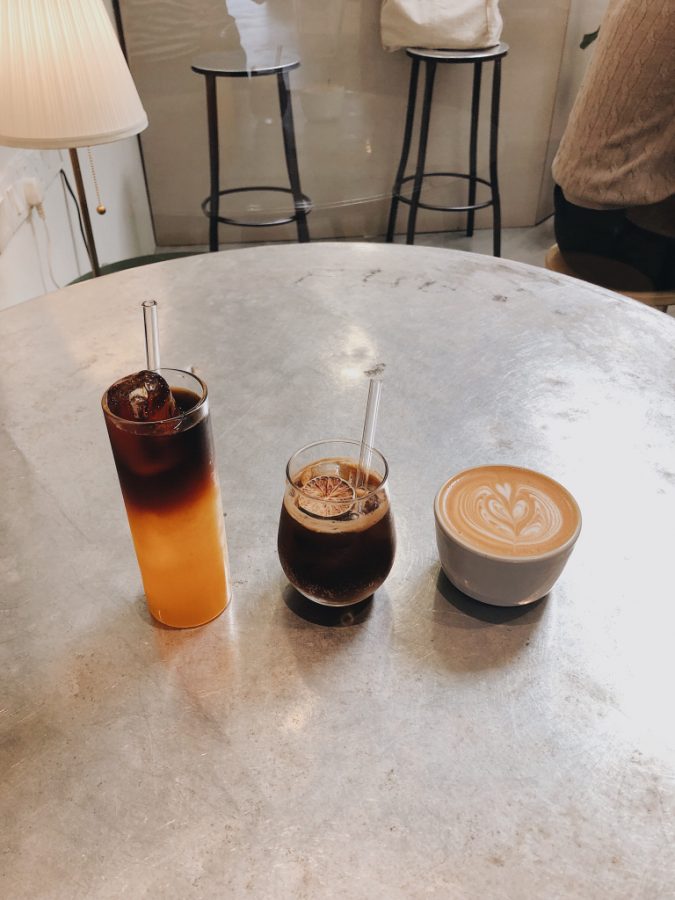 Being the House of Malaysia Barista Champion, I must say coffee is definitely a go-to if you ever drop by One Half. I rarely get a bad cup of coffee during my visits here. They certainly brew a great cuppa if you're looking for a no-fuss basic coffee such as the usual long back or foamy cappuccino. But, what I actually go for here are their very well-curated coffee mock-tails.
Do you know, that tonic water does not only go well with gin? Or that fresh orange juice and lemonade on ice can be infused with brewed coffee? At One Half, you can either get a regular espresso and cold brew tonic, or you could indulge in your adventurous side an order coffee orange juice (really?) and coffee lemonade! Trust me, as weird as they might sound, they are perfectly refreshing on a hot day.
Baristas here are friendly and passionate and they are willing to share lots on what they know about your coffee. Don't be shy to ask them anything, I'm sure you will be enlightened.
Location and details:
There are 2 branches:
One Half @ Random Food Store, Damansara Uptown
9, Jalan SS 21/37, Damansara Utama Petaling Jaya, Malaysia
One Half @ Ilaika, Taman Paramount
17, Jalan 20/13 Petaling Jaya, Malaysia  
IG: @onehalf_ // @onehalf_ilaika
Wifi: Yes
Opening Hours: Daily 9am-11pm // 8am-10:30pm
4. Room 203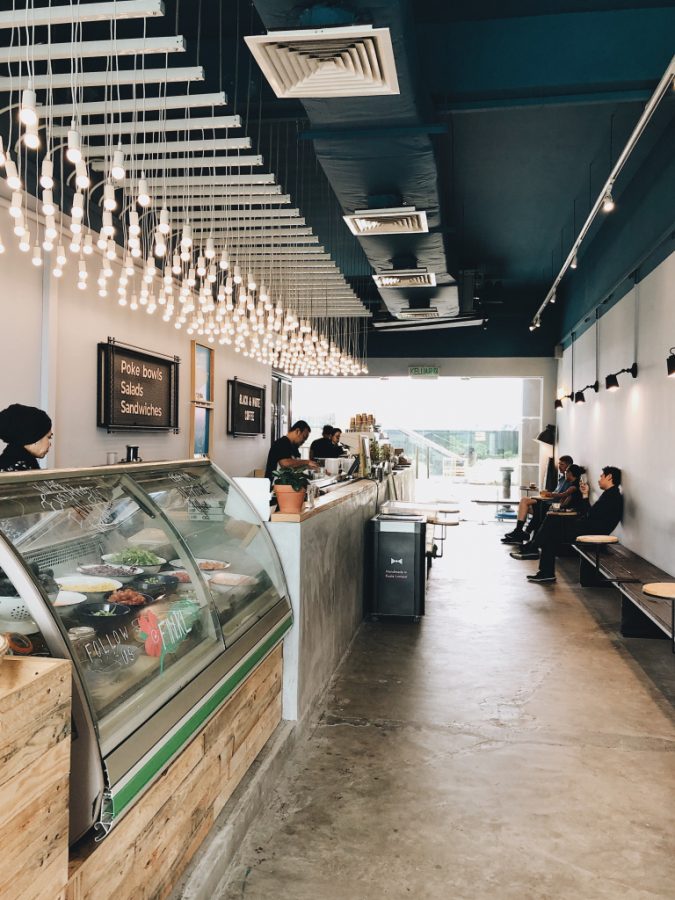 Having started from a simple kiosk that only does RM5 black and white take-away coffee many years ago, today, Room 203 occupy a fully air-conditioned and well equipped coffee shop (a shared space with Fin KL) showing how far they have come. However, some good things don't change. They are still a simple coffee bar, brewing really good black and white coffee, and best of all, it is still RM5 per cup!
Although a RM5 latte may seem questionable, you'll be surprised that you can get the same quality of brewed goodness compared to a cup that costs around RM10. The team aims to provide affordability and simplicity, and at the same time, close attention to detail is still paid to their brewing and extraction, ensuring customers receive a consistency and quality.
Fun fact: they don't do sugar, unlike most coffee shops. Proves they are just as serious about serving an authentic cup of coffee.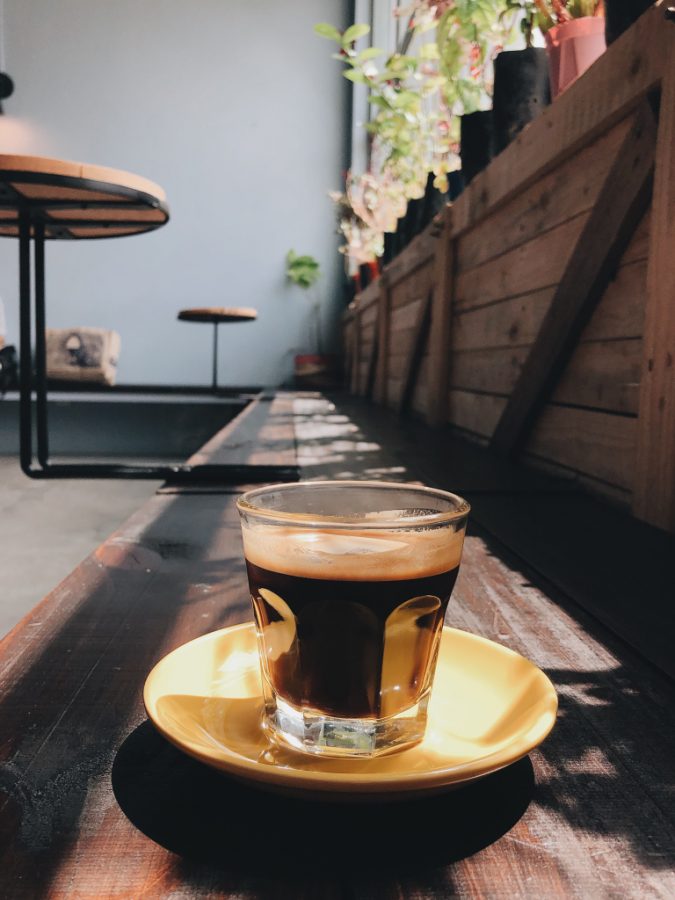 Because of their fast-paced crowd and environment, their service is trained to be delivered very quickly and efficiently. Perfect if you need a quick grab-and-go. If you're in desperate need for a caffeine fix but on low budget, worry no more because Room 203 is here to save your day with a good cup of coffee!
Location and details:
A3-G2-08, No. 1, Jalan Dutamas 1, Solaris Dutamas, 50480 Kuala Lumpur
IG: @room203livingplatform
Wifi: No
Opening Hours: Daily 7am-11pm