Huggin Hippo, Pantai Cenang: Restaurant Review
Located on one of the most pristine Pantai Cenang beachfronts on popular Langkawi island, the Huggin Hippo is the epitome of swaying palms and thatched roof island charm. With its retro-designed interior and open-air patio, this one-of-a-kind café has won the hearts of locals and tourists alike.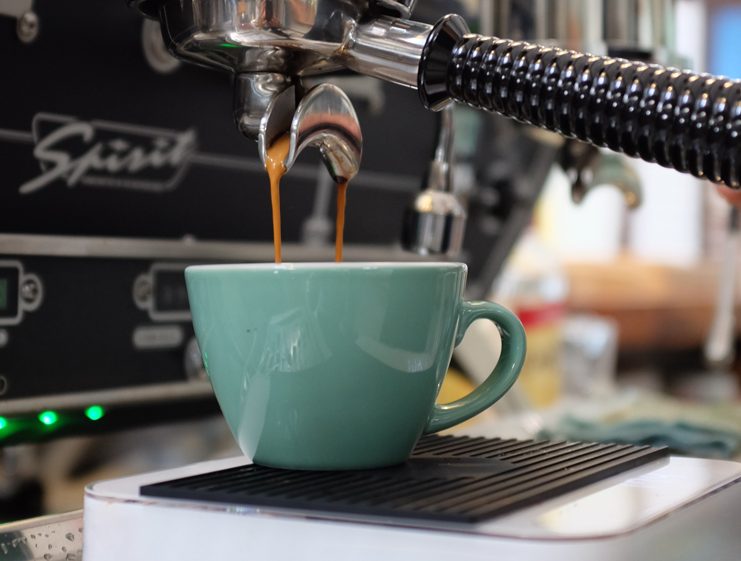 The Huggin Hippo is renowned for its fresh ground coffee and large espresso machines that create a variety of robust brews from classic espressos to lattes, cappuccinos, and macchiatos. And, of course, the simple and classic Americano. Not in the mood for coffee? Try one of their smoothies or a cool glass of fresh fruit juice.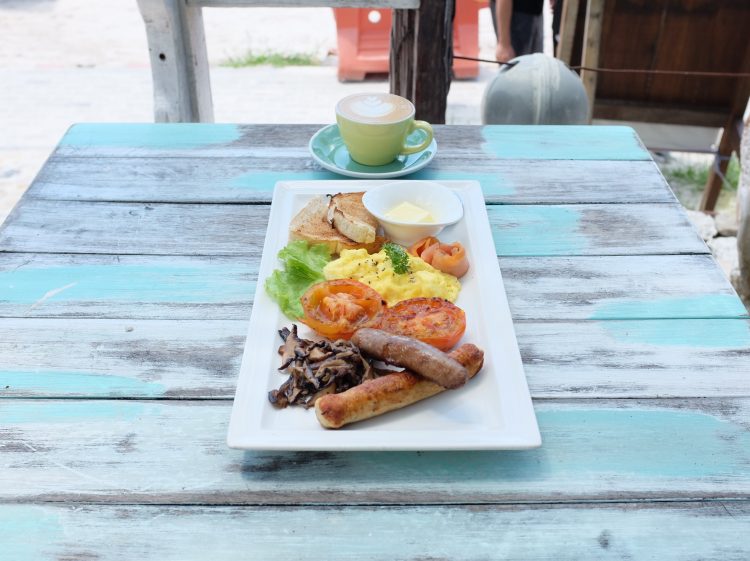 Their breakfast menu is served all day, boasting such favourites as eggs cooked sunny-side up, tempting omelets, and even eggs Benedict with imported smoked salmon and rich Hollandaise sauce. Their popular oh-so-fluffy pancakes and lighter-than-air waffles, meanwhile, are complemented with fresh fruit or ice cream.
For a more traditional Malay breakfast, try the roti layar jala. Unlike traditional roti, the batter for jala is poured in thin, criss-crossed lines to create a woven net-like design. The roti is then served up with a healthy side dish of spicy curry.
For those that just want a light bite to eat, there is a selection of delicious tapas, including bruschetta with smoked salmon or mushrooms and cheese, nona nona; the Samosa with minced chicken and chestnut and tomato coulis, or for a variety order a mixed platter for two or more.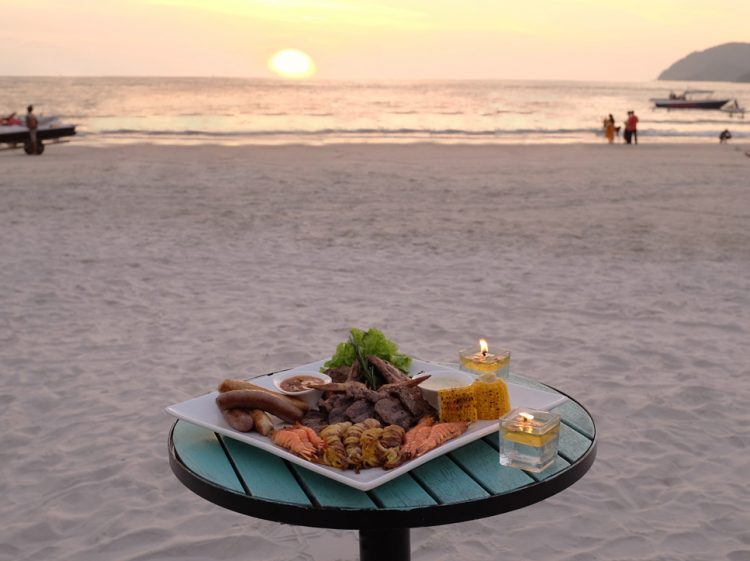 Lunch and dinner items include Western favorites such as traditional fish and chips, burgers and pasta, and even lamb and steaks. Start with either fresh mushroom soup or one of their crisp and unique salads, such as The Huggin Salad – mixed greens tossed with sliced beef, peanuts, tomatoes, and house-made Thai Sauce. Or try one of their signature Malay offerings, such as the Nasi Blues dish, comprising fried rice with chicken satay, served with a traditional peanut sauce and pickled vegetables. Or try the tunggu sekejap – a generous serving of fried noodles with a mix of fresh seafood.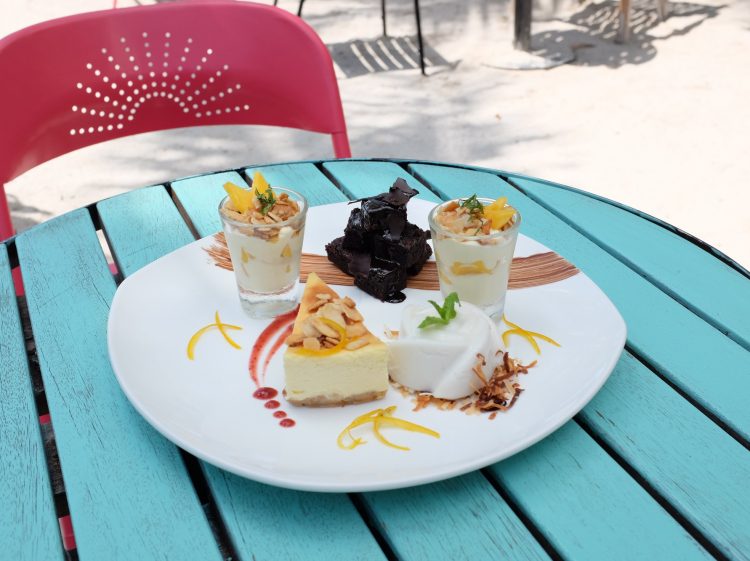 And for a sweet finish to go with your choice of coffees, you cannot go wrong with the chocolate brownies or coconut panna cotta.
The Huggin Hippo has a come-as-you-are dress code policy, which active beachgoers will surely appreciate. The perfect seaside oasis for casual diners to relax and soak up the tropical ambiance of Pantai Cenang, the Huggin Hippo delivers warm hospitality, great coffee, and excellent food.
Location & Details
Address: Huggin Hippo, 27A Jalan Pantai Cenang, 07000 Langkawi
Hours: 11am – 11pm daily
Tel: +60 4 952 3619/+6012 292 8102
Find: View directory for Huggin Hippo here.