Homestyle Thai Cooking at Meat & Sea
Among the newest of the many eateries in Desa Sri Hartamas is Meat & Sea. We visited recently, without any preconceived notions or indeed even an idea of what would be on offer. The name of the restaurant suggested that it might be some sort of surf 'n' turf place, so we wondered if we'd be eating steaks and shrimp for lunch. In actual fact, though, it's a charming 30-seat Thai restaurant that specialises in authentic, homestyle northern Thai cuisine.
And when they say 'homestyle', it's not marketing fluff. It's the real thing, right down to how it's served at the table: Most dishes come in the pot or pan they were cooked in! The kitchen is overseen by Thai Chef Chutikan Parnphan – known more colloquially as Chef Amy – who originally hails from Kanchanburi, a town north and west of Bangkok. She sources all her ingredients from Thailand via a small producer, then adds her own unique twist to the dishes.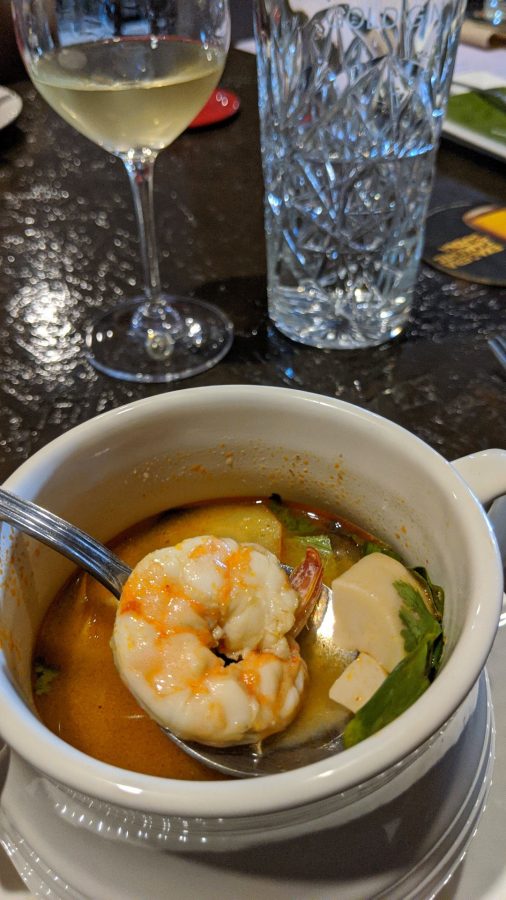 The menu is straightforward, yet eclectic enough to offer a good range of choices. Just perusing the selection of appetisers on the menu gives you a good idea of what sort of delicious food is available here. We loved the moo ping – grilled pork on skewers (RM18) – tender and juicy. Similarly, the kor moo yang, or grilled pork neck (RM18) was tasty and succulent, especially the middle portion. Served with a punchy, flavour-packed dipping sauce, this dish didn't last long.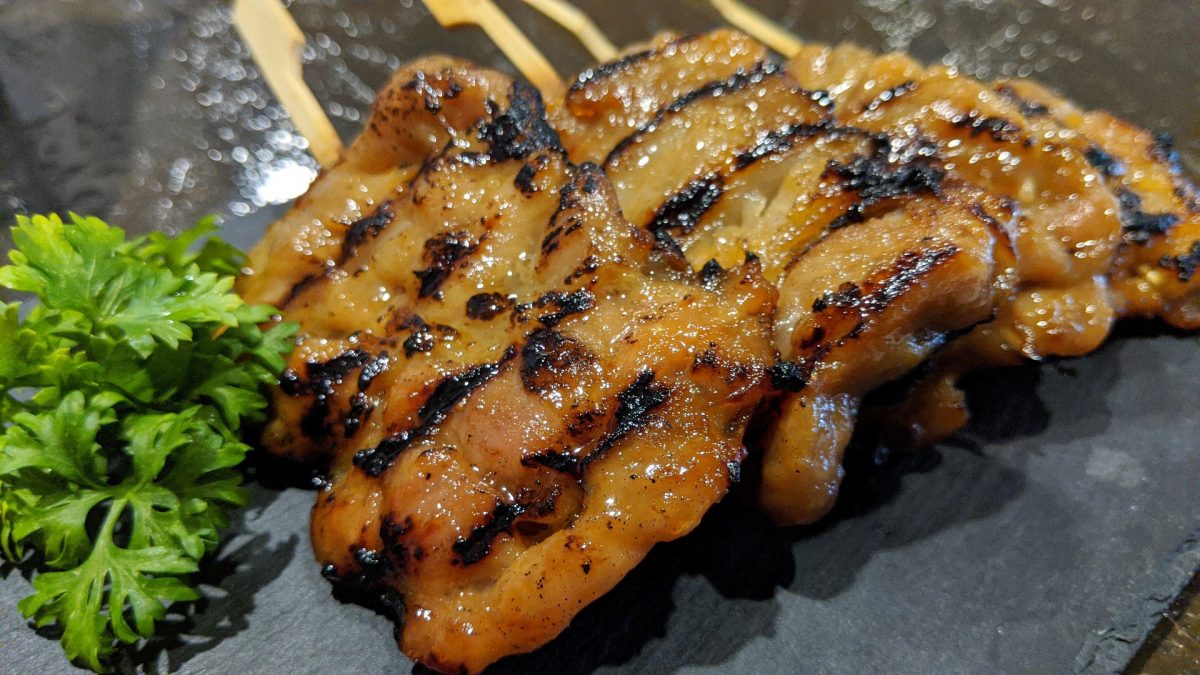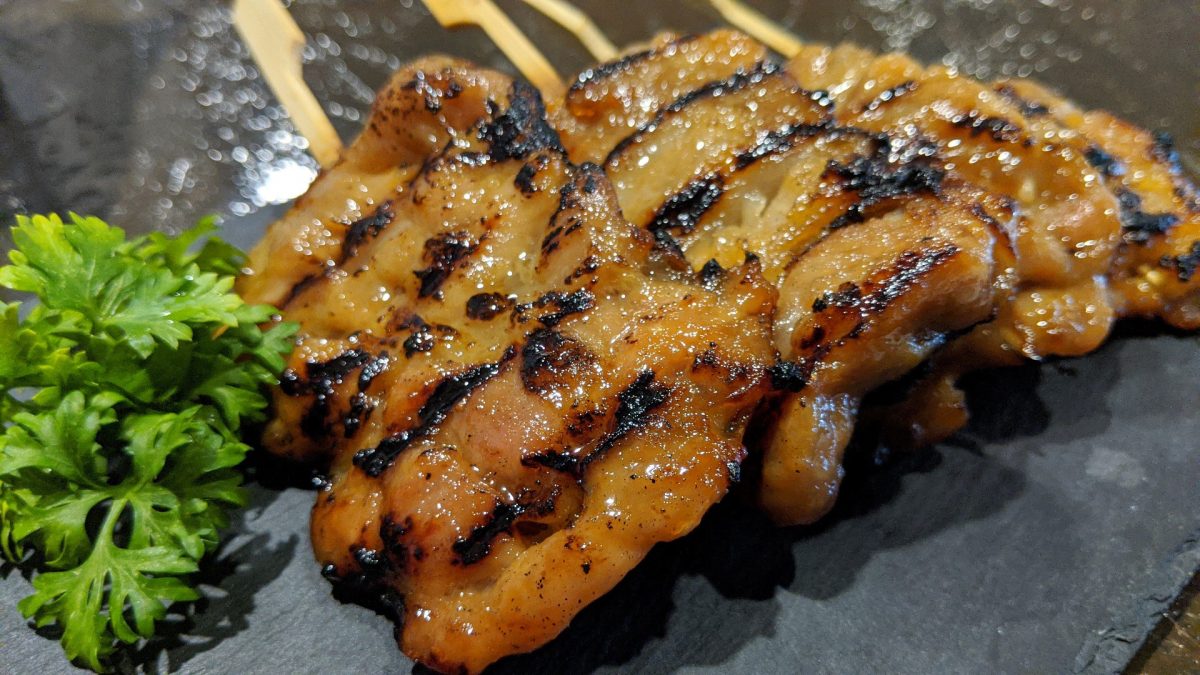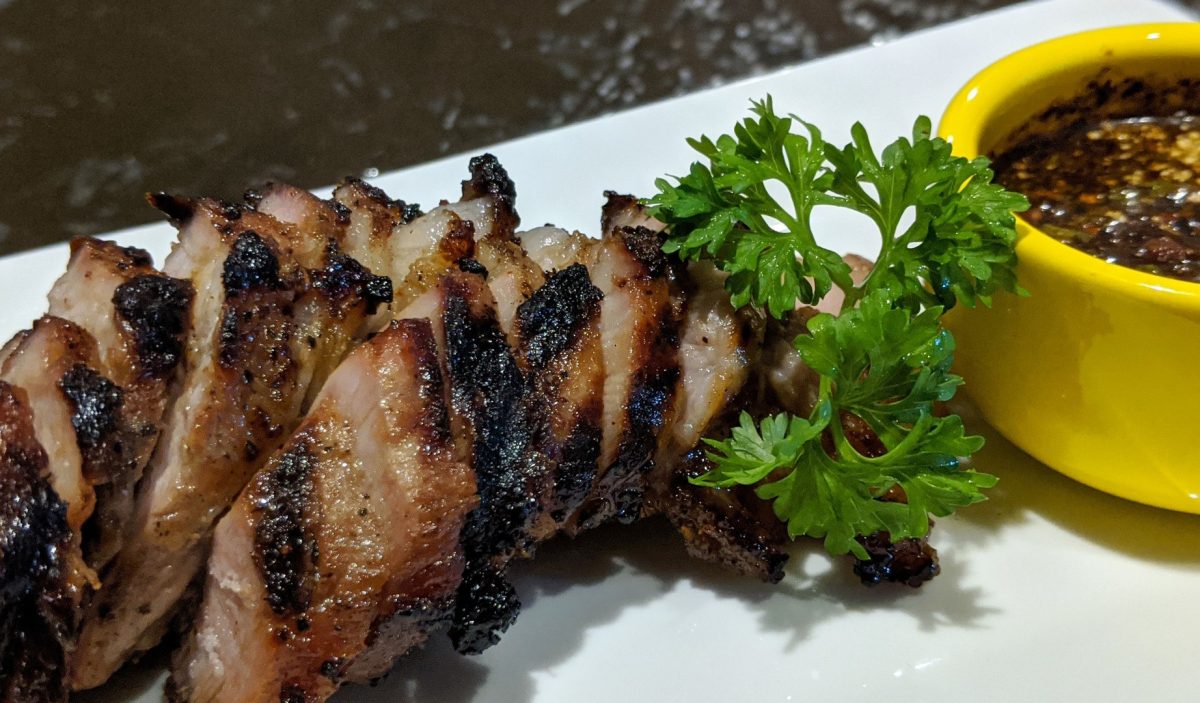 Another tasty starter was the som tam Isan, an Isan-origin papaya salad with baby crab (RM16). If you can handle true Thai heat, Chef Amy can oblige, but most of the dishes here have been tamed a little for the non-Thai mortals among us – though still usually packing enough kick to get your attention. Pork belly comes two ways on the appetiser menu: deep-fried (RM22) and roasted (RM22). It's hard to pick a favourite here, but suffice to say you won't go wrong with either choice.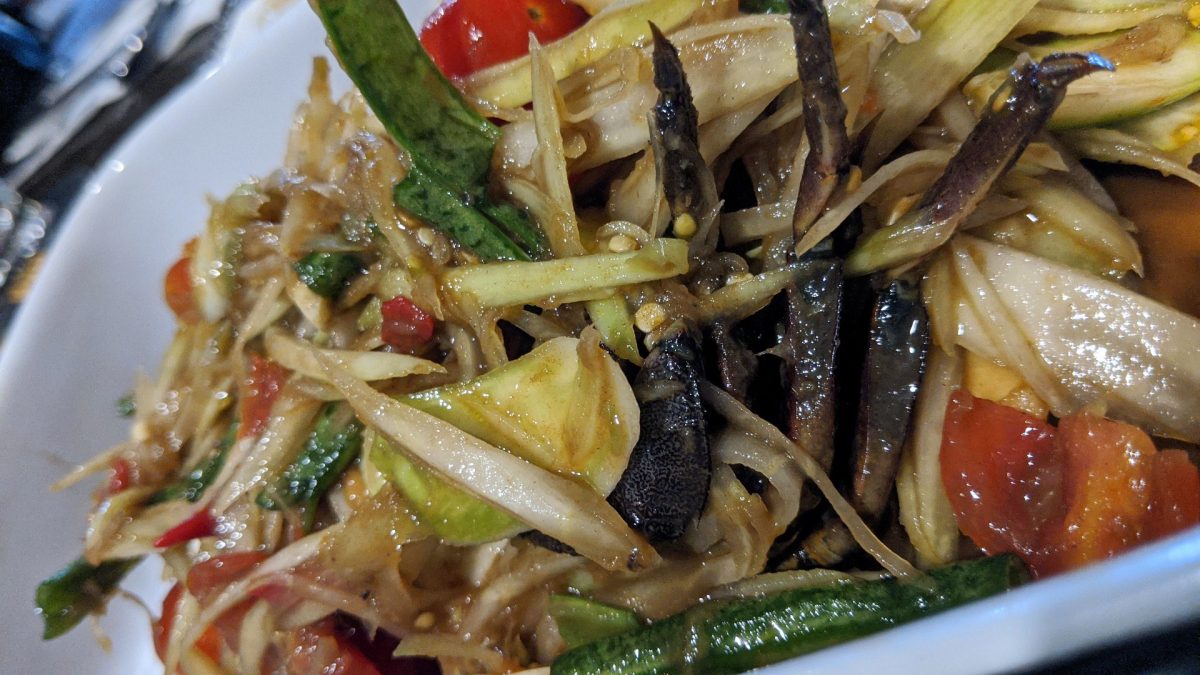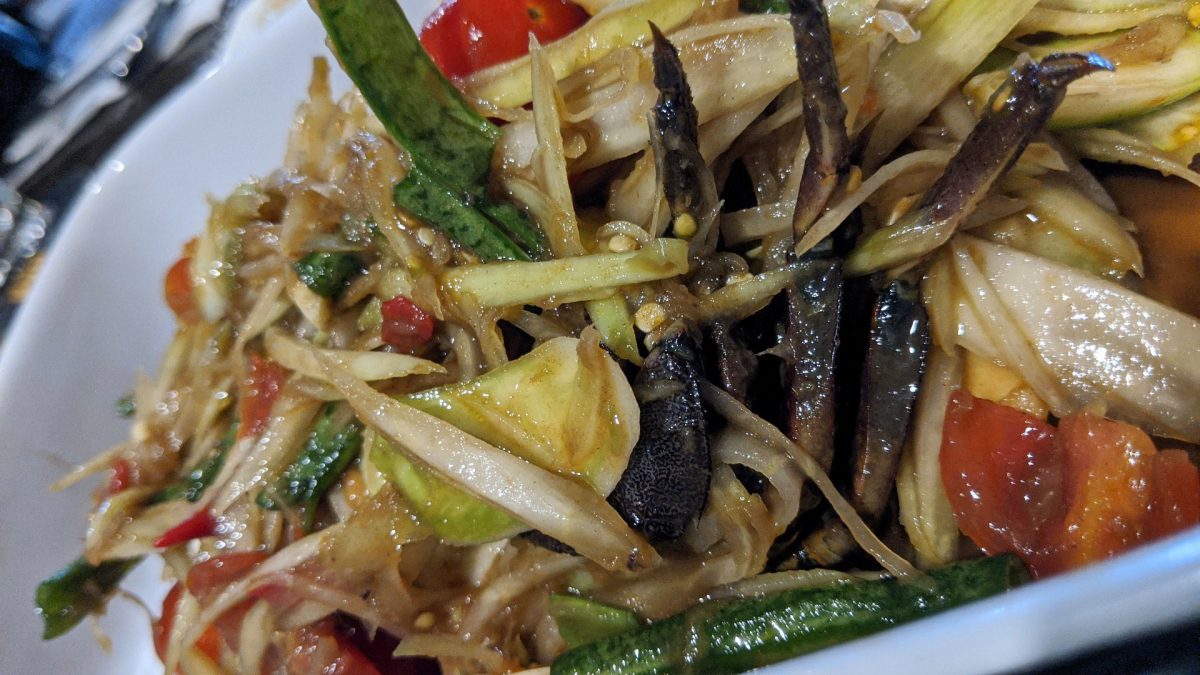 The soup is a tom yum Talay, a bit different from the usual tom yum goong. It's not overly spicy (in fact, a bit more heat would have been welcome) and comes packed with prawns, squid, and mussels. Two sizes are offered (RM27/38). The veggie selection is outstanding, with a couple of standouts being the pad pak boong, a stir-fried morning glory dish with garlic and black bean paste (RM16) and the pad kana moo krob, a delicious Chinese broccoli with crispy pork belly (RM18).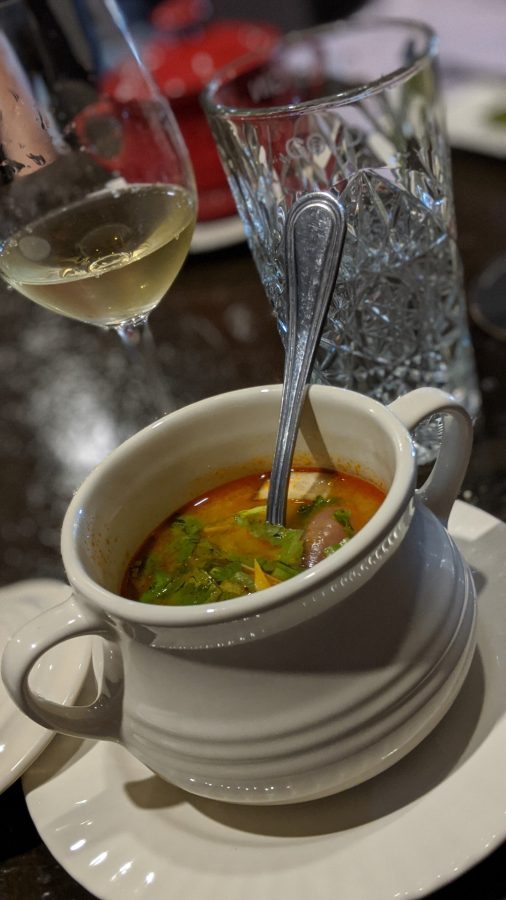 Mains run the gamut from a Thai-style crab fried rice (RM20) to a generous pad Thai (RM23) to khao ka moo, a braised pork leg with salted veggies, hard-boiled egg, and kailan. The latter comes in two sizes (RM35 or RM50 for the whole leg). A surprising favourite among the group was the sataw Talay dish (RM35), comprising prawns, squid, and petai in a mouthwatering special sauce. Thai-style grilled banana leaf and even steaks – served with a special Thai sauce – are also available, and the prices are superb!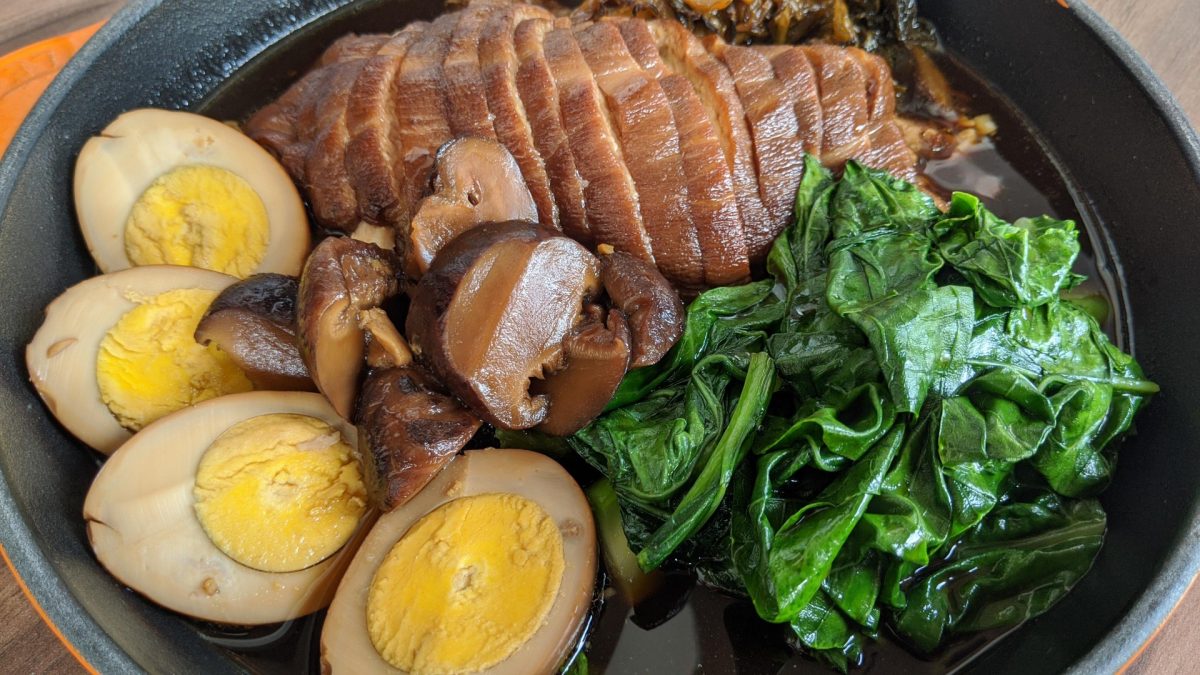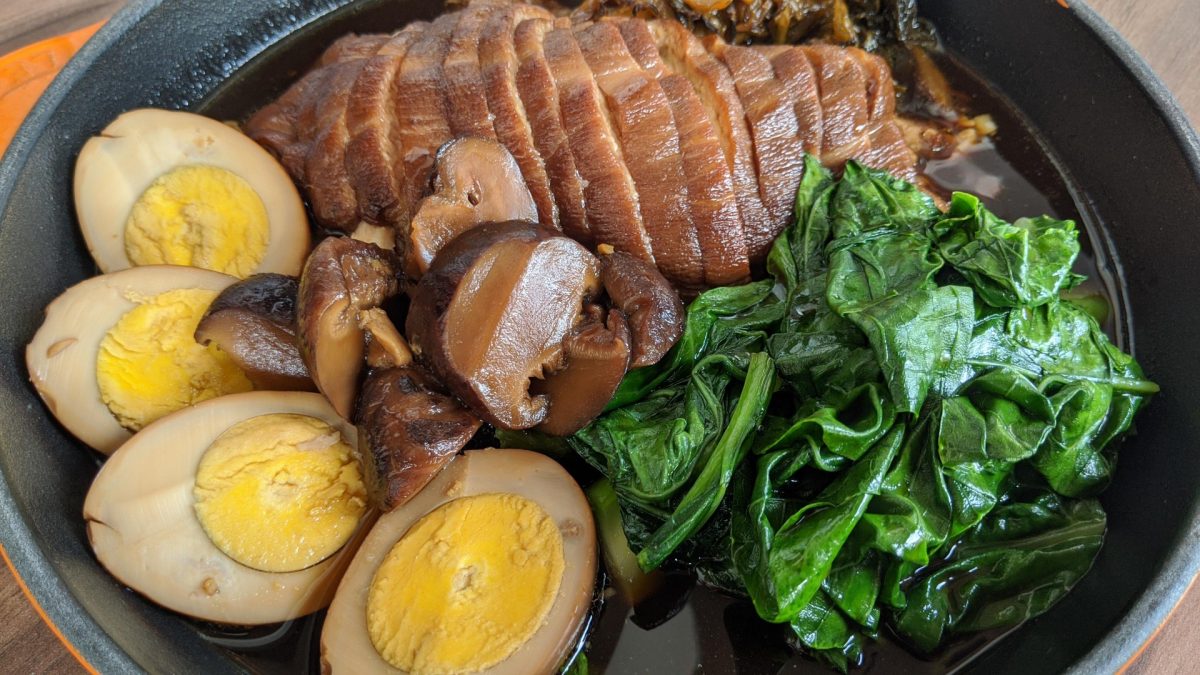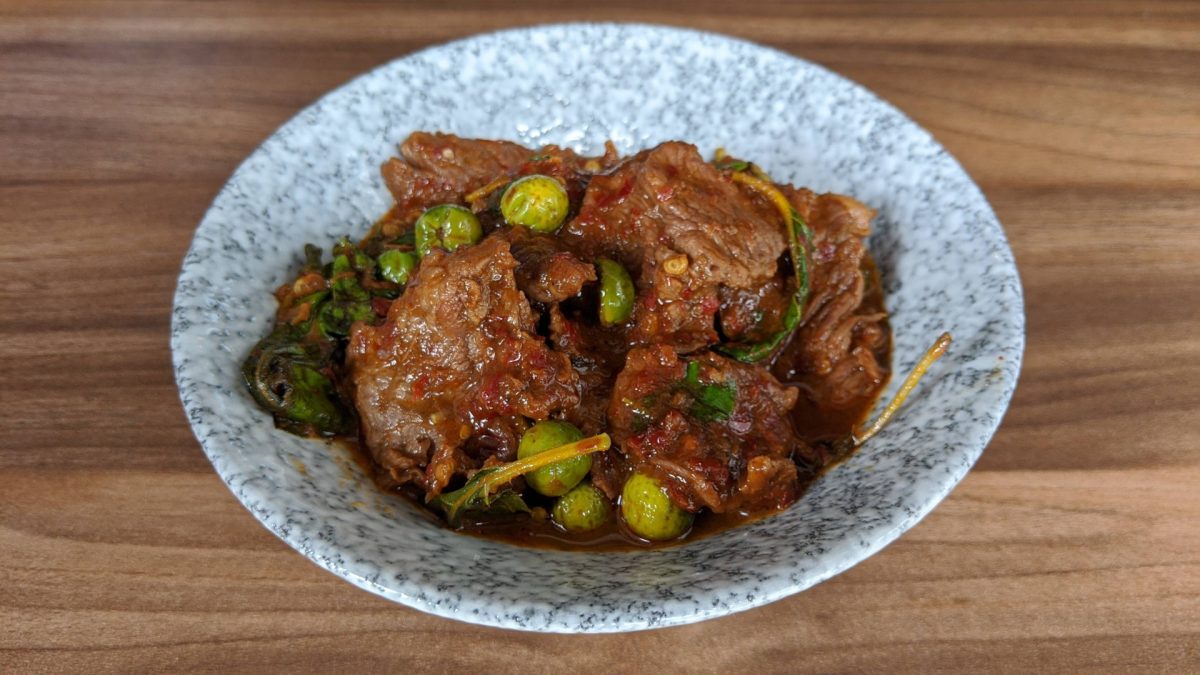 Great lunch specials are offered, too (RM15 and RM19), each set served with ice lemon tea. Try the pad kra pao, with minced pork, sweet basil, chilli, and rice, topped with a fried egg, or two different styles of nasi lemak, one with ayam goreng berempah and another with pork rendang. Drooling yet? Popping by for a lunch is a great way to get introduced to the food at Meat & Sea.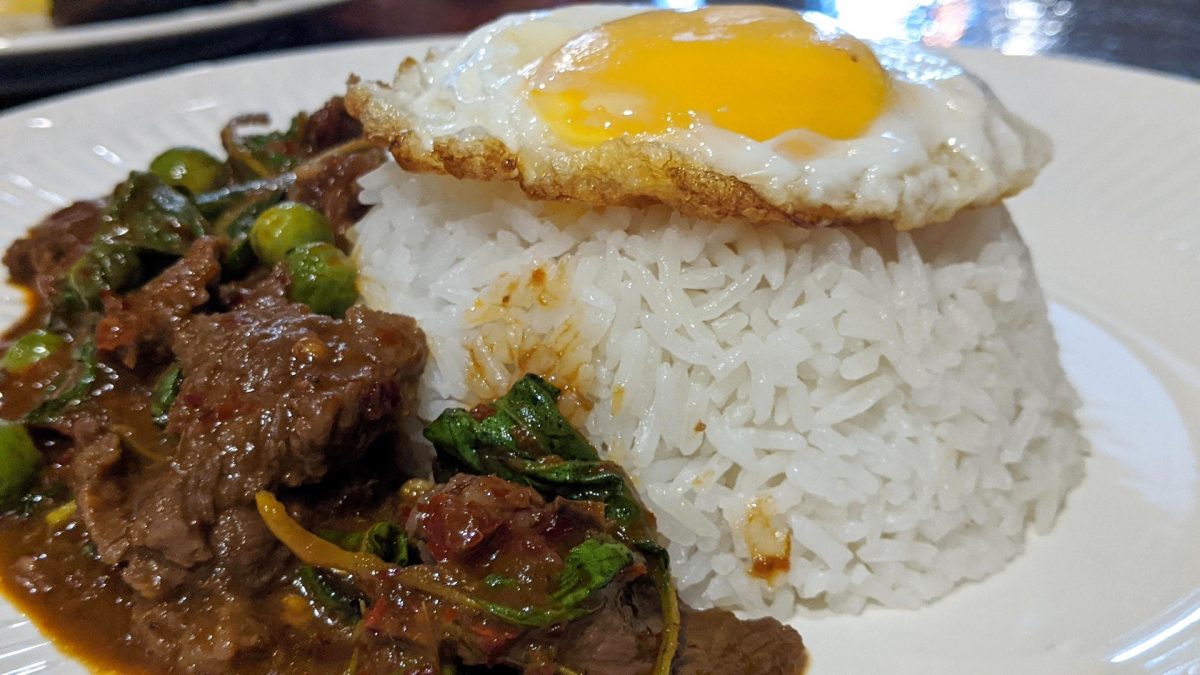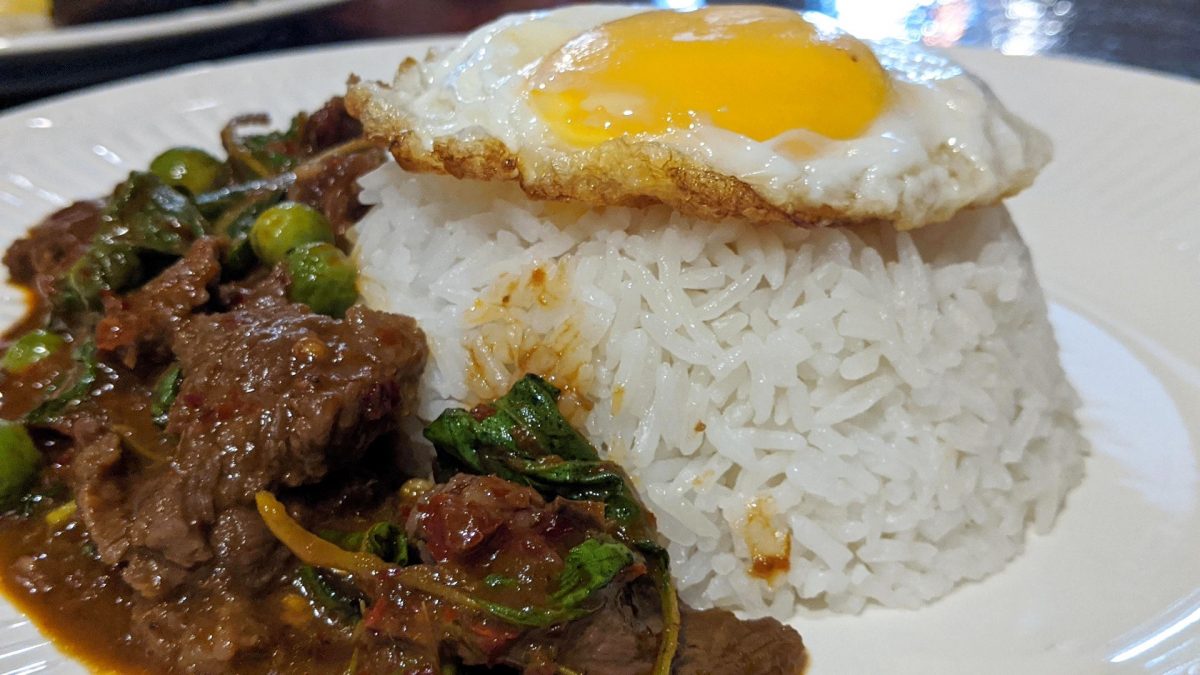 If you've spent much time in Desa Sri Hartamas, you'll already know that parking in the area is challenging at times, so if you can't find a space, one easy and nearby option is to park at the underground carpark in the adjacent bank building and stroll over.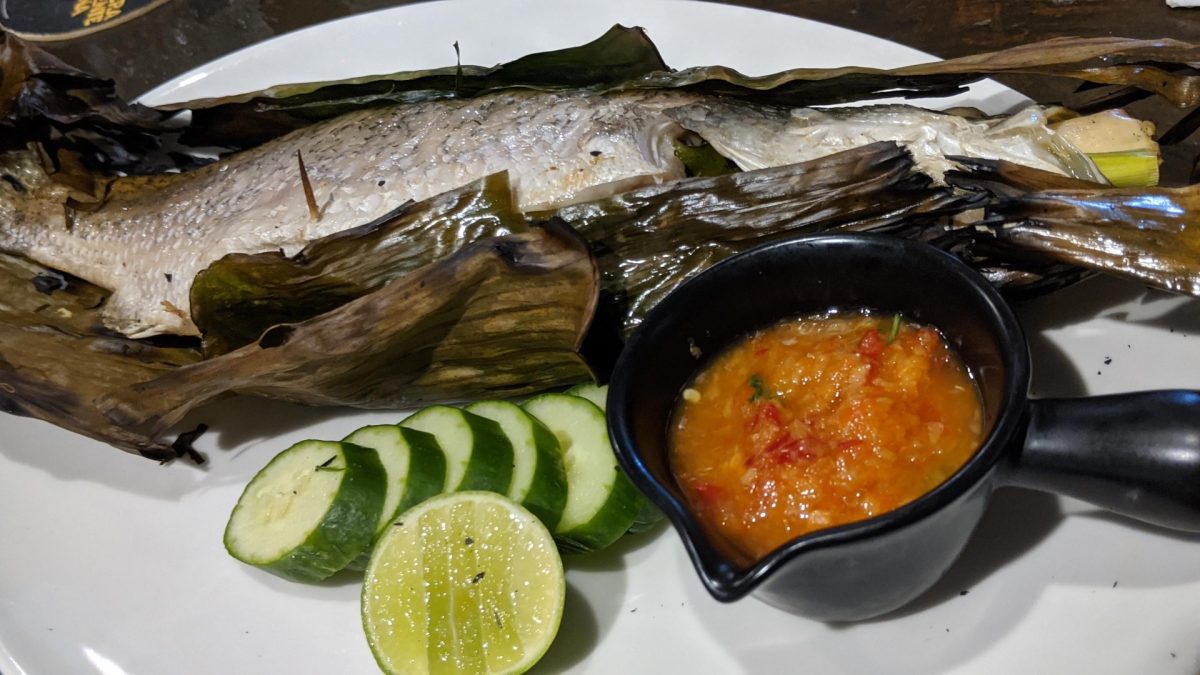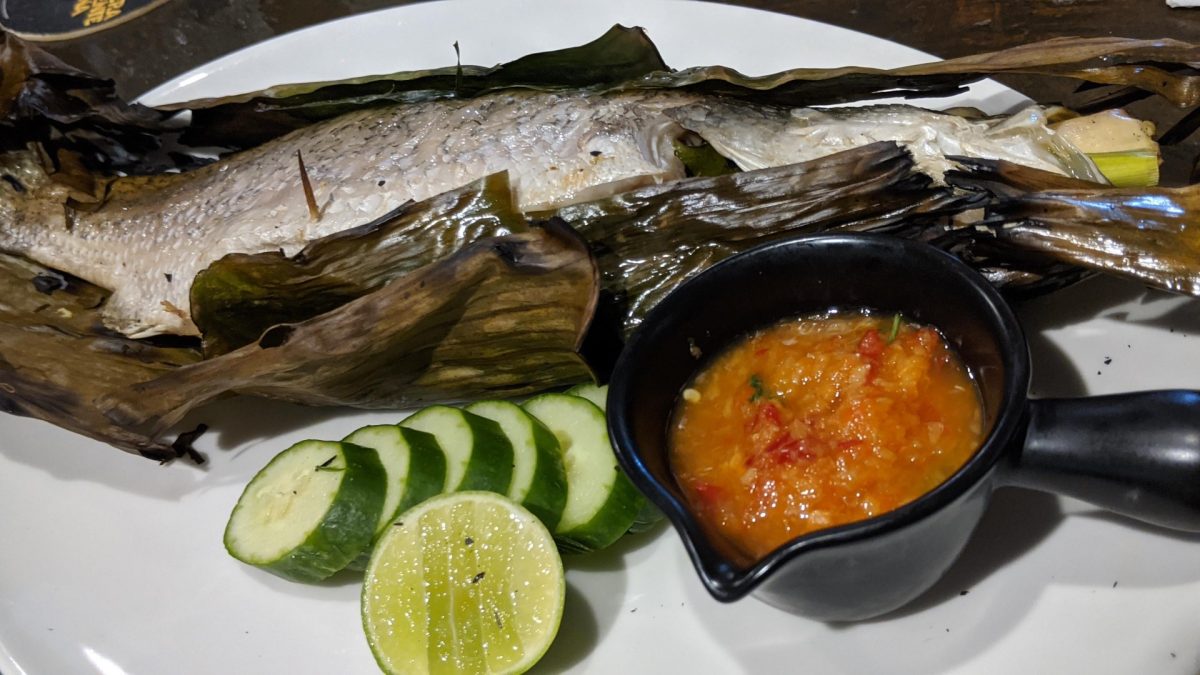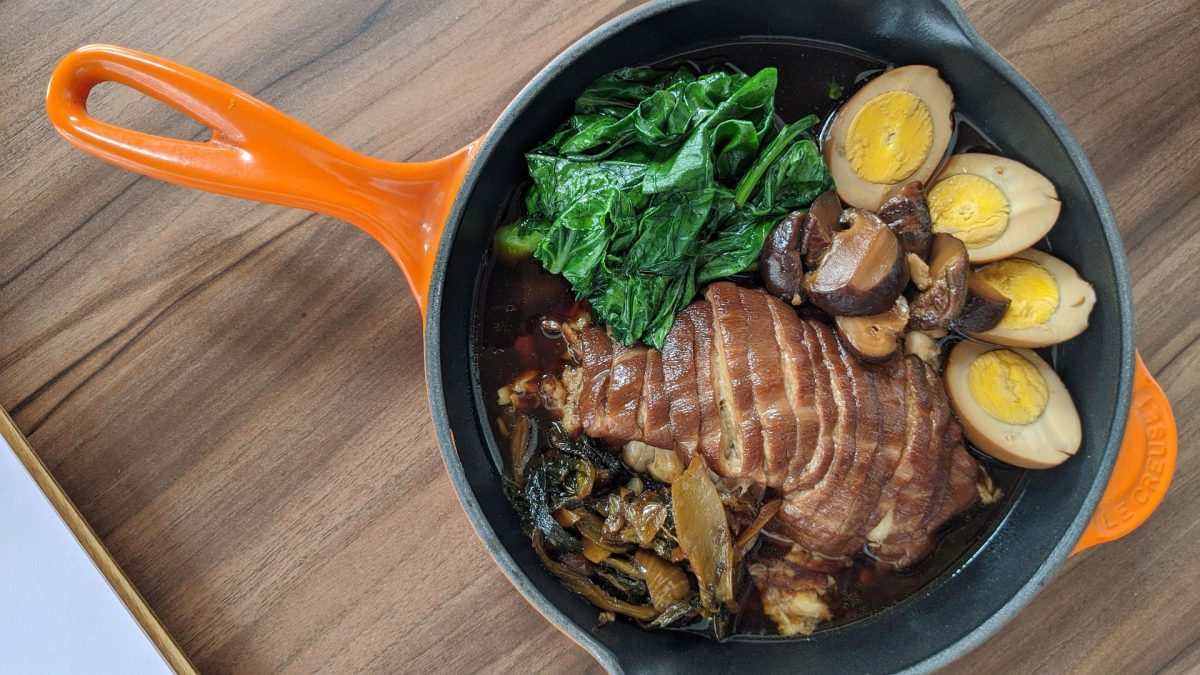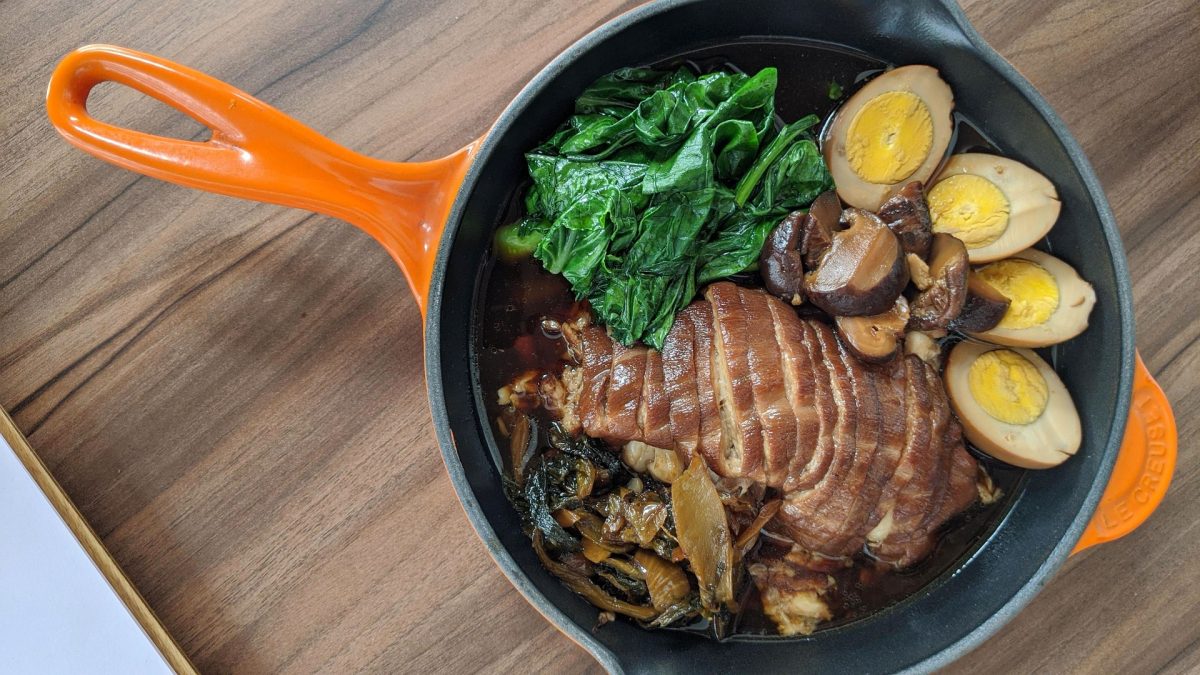 Location & Details
Meat & Sea
1 Plaza Prismaville, Jalan 19/70a
Desa Sri Hartamas
50480 Kuala Lumpur
T: 012.800 4833
Closed Mondays