Afternoon Escape at the Verandah at The Federal Kuala Lumpur
While The Federal may have plenty of historic notes to check out, the Verandah lounge and cafe area is brand new!
From 3pm to 6pm daily, tea for two tucked away in one of Kuala Lumpur's most tranquil spots will give you that momentary escape from the hectic city atmosphere and a fun platter of bites before dinner.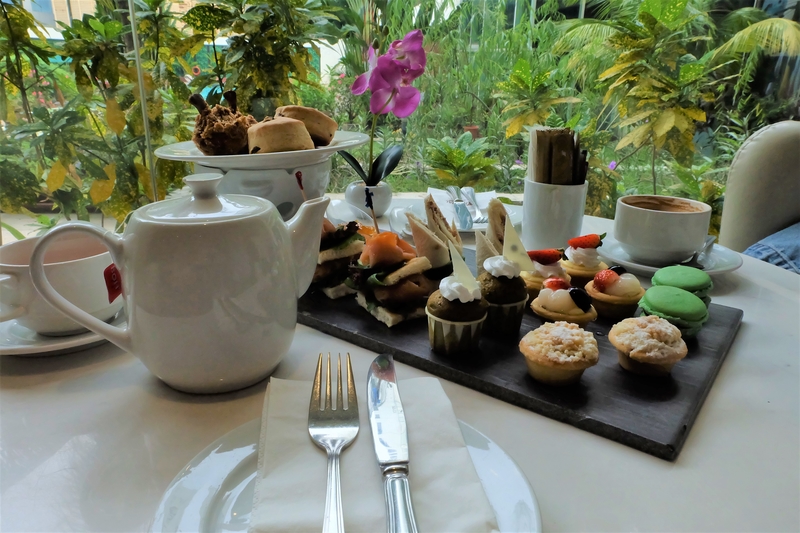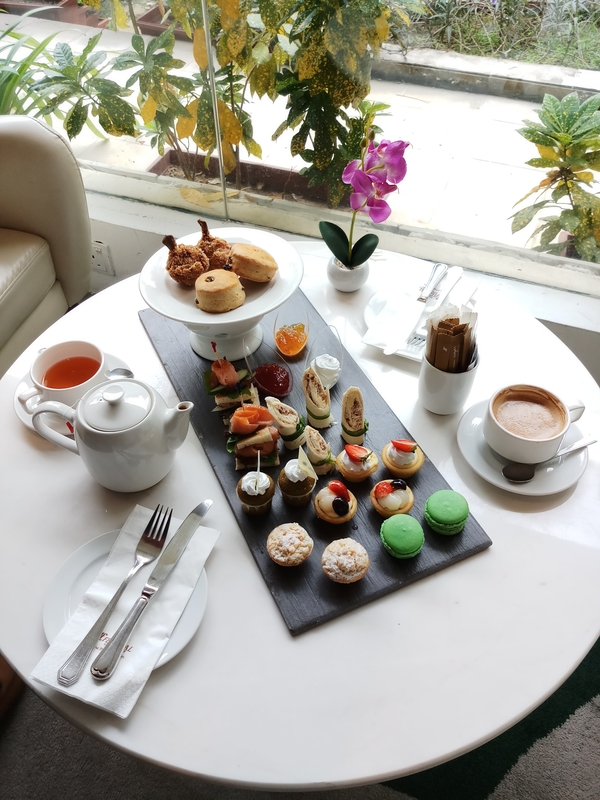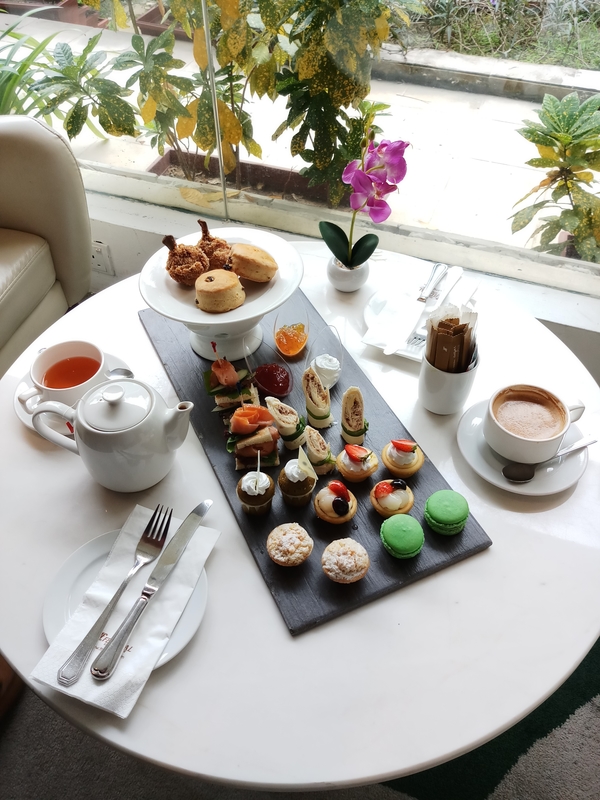 Verandah's Afternoon Tea for 2 set provides a wholly encompassing tray for all at just RM58. From sweet scones to savory crispy bites of popcorn chicken, this spread is perfect for little appetites or midday snackers of all ages.
Where to start depends on one's tastes, but the balance of sweet and savory snacks are certified satisfying. With soft tuna rolls with just enough mayonnaise to taste, an open-faced salmon sandwich with crunch bread and juicy fish slices make for a great opener, and the sweetness of apple tartlets that hold together even after a bite, no mouthfuls overpower each selection, and the addition of popcorn chicken solidifies the whole as the best assortment of comfort foods one can find in an afternoon.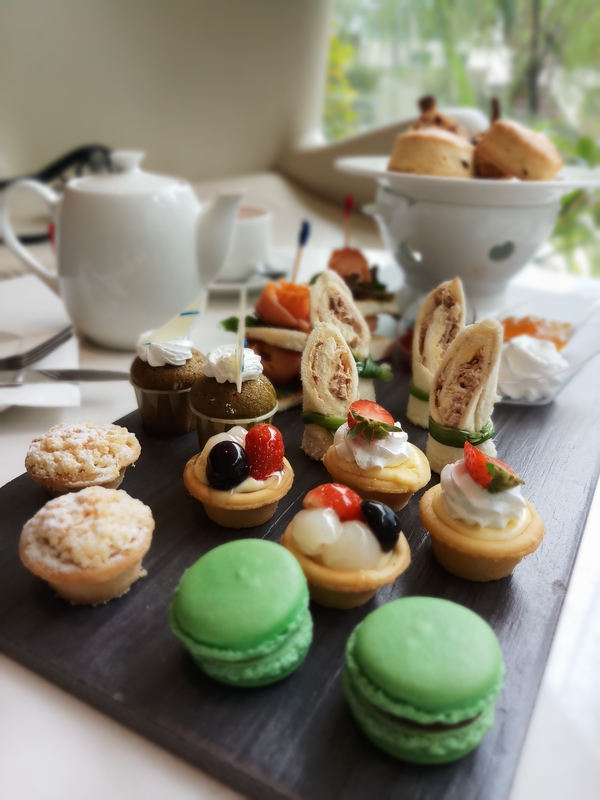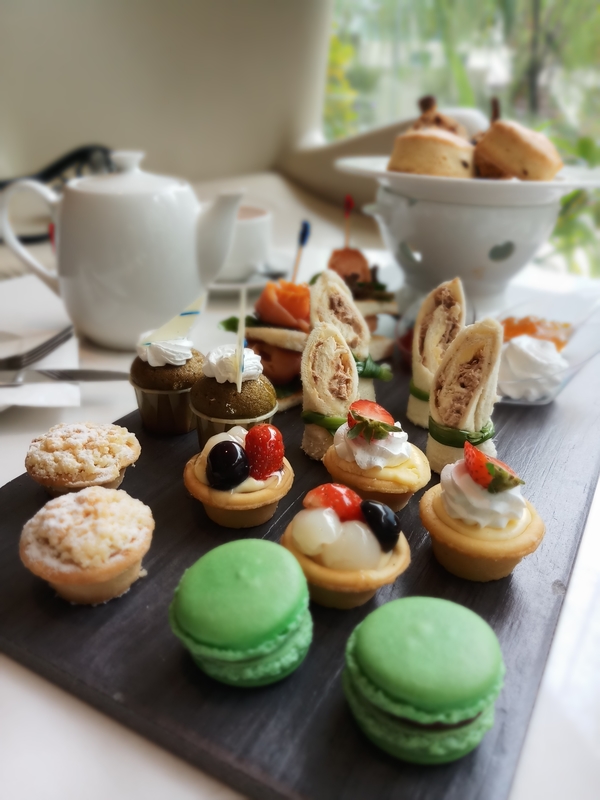 Beloved local flavours are also available as a pair pandan-infused muffins and macaroons. If you still have a hankering for one more bite, add on a slice of a Cake of the Month!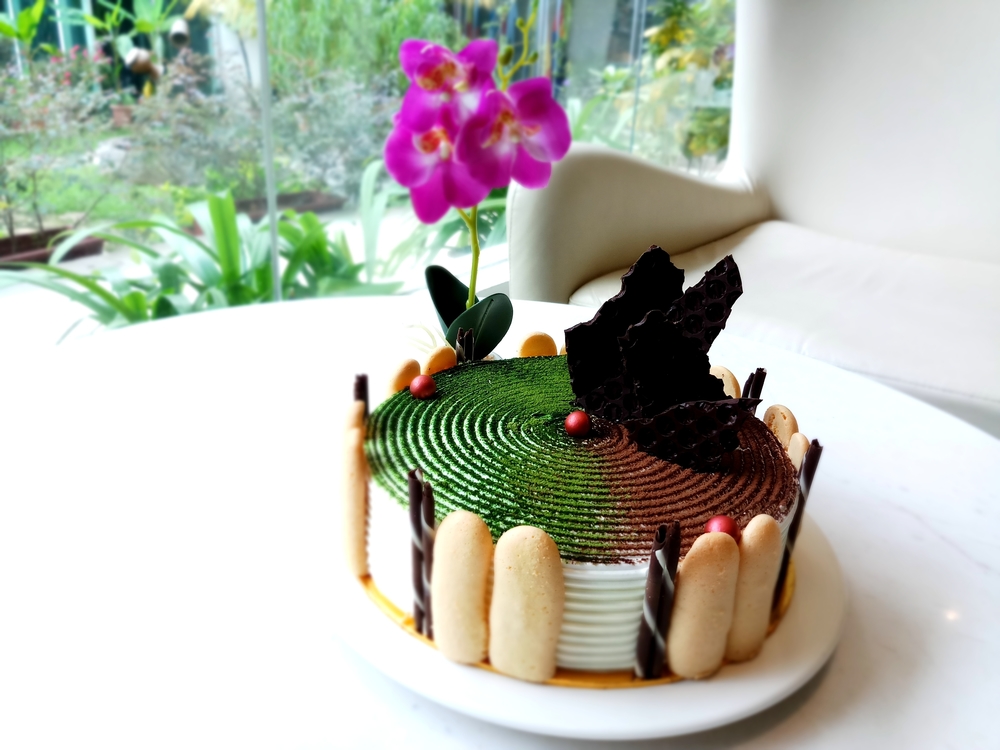 The Verandah is located on Level 1 of The Federal Hotel, and is open throughout the day. While we recommend not missing out on the Afternoon Tea, this quiet little nook is also great for a small conference space and intimate social functions, with availability of light meals and late-night desserts.
A variety of drinks including cocktails, mocktails, and specialty coffee and teas further encourages guests to unwind and relax no matter what time in the day it is.
Location and Details
Address: The Verandah Lounge, Level 1, The Federal Kuala Lumpur, 35 Jalan Bukit Bintang, 55100 Kuala Lumpur, Malaysia
Tel: 03-2148 9166
Hours: 11am – 1am, Afternoon Tea (3pm – 6pm), Evening Cocktails (6pm – 8pm)