Hilton Kuala Lumpur Presents Sake Dinner at Iketeru: Snapshot
Renowned for authenticity and fresh, high-quality ingredients, Iketeru, Hilton Kuala Lumpur's premium Japanese restaurant introduces Sake Dinner.
Available from 1 – 10 October 2019, this special dinner comprises a 5-course sake pairing menu. Executive Chef Masami Okamoto masterfully created the menu whereby each unique pairing complements one another, allowing different layers of flavours to be brought out and enhanced.
First course – Appetiser and Kubota Senjyu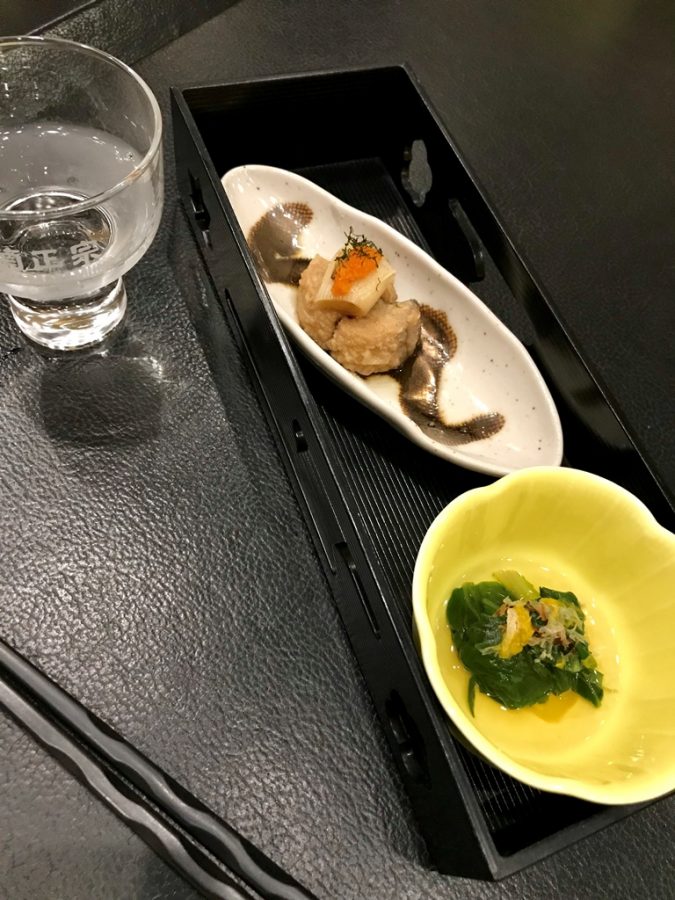 Start the dinner with boiled chrysanthemum flower and leaf in bonito sauce along with deep-fried mackerel marinated in vinegar sauce, paired with Kubota Senjyu, a food-friendly sake that comes with a clean aftertaste.
Second course – Otsuruki and Kikumasamune Honjyozou Atsukan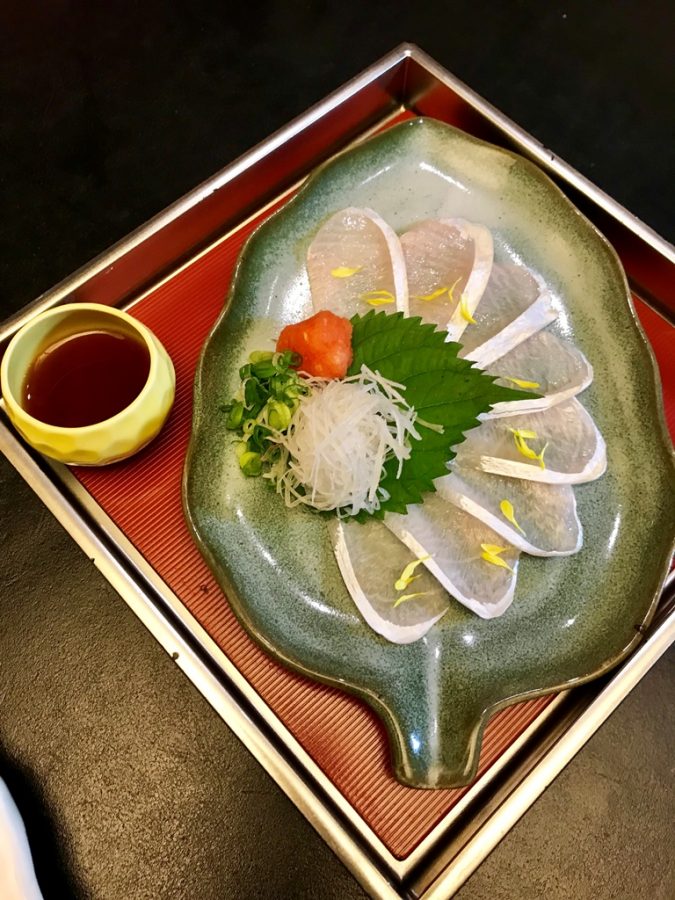 Yellowfin sashimi drizzled with lemon soy sauce paired with Kikumasamune Honjyozou Atsukan. Served hot, the sake is smooth and dry and the crisp, clean finish goes well with any Japanese dish.
Third course – Yakimono and Koshi No Kanbai Muku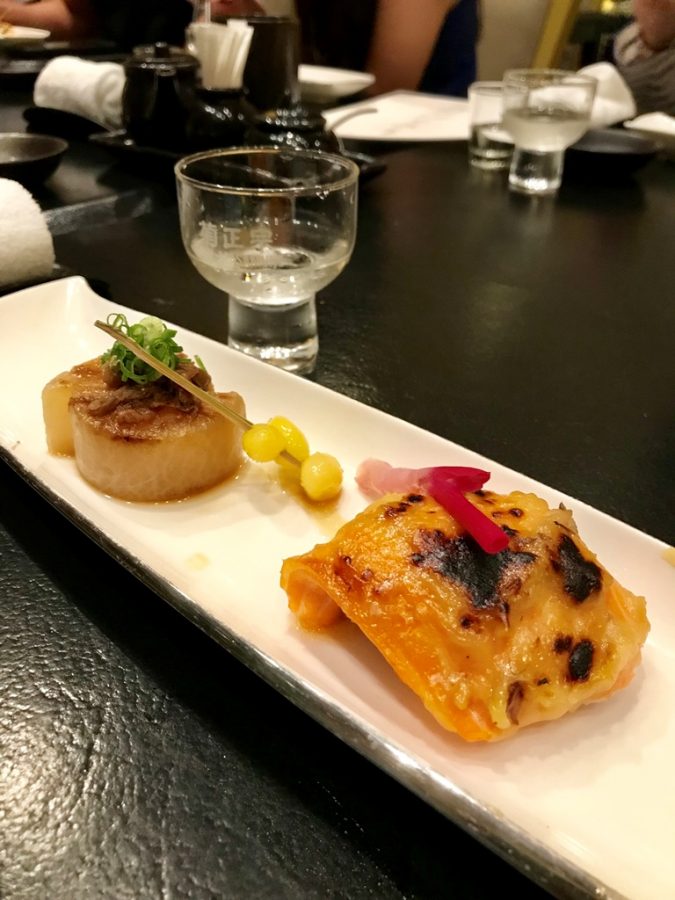 Grilled salmon leek miso Furofuki Daikon with beef Shigure accompanied by Gingko nuts and Hajikami ginger. The dish is served with Koshi No Kanbai Muku, which pure rice flavours creates and depth with a nice long lingering finish.
Fourth course – Nimono and Dai-Shinshu Karakuchi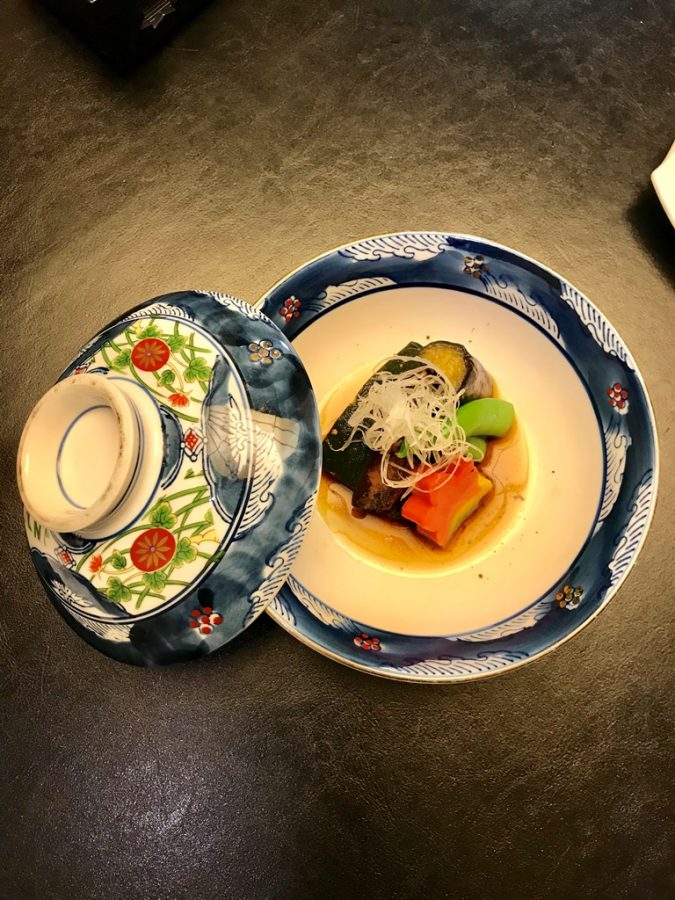 Simmered herring with vegetables served with Dai-Shinshu Karakuchi. This is a well-balanced, smooth sake with an outstanding aroma that envelopes the dry aftertaste.
Fifth course – Agemono and Hakkaisan Seishu
Vegetable and mushroom tempura with prawn paste paired with Hakkaisan Seishu. You'll note a lightness with this semi-dry sake that has an enjoyable subtle flavour that can be enjoyed on all occasions.
Oshokuji and dessert
Finish the meal with three kinds of Nigiri sushi, Kaki fruits, and traditional Japanese desserts Kurikintoki and Shiratama.
The full sake pairing dinner is priced at RM500nett per person.
A special 25% discount is available for Hilton Dining APAC members and a 20% discount for selected credit cardholders.
Location and details
Address: Iketeru
Level 8 Hilton Kuala Lumpur
3, Jalan Stesen Sentral,
50470 Wilayah Persekutuan,
Kuala Lumpur
Tel: +603 2264 2264
Email: [email protected]
Opening Hours: Open daily from 12pm – 2:30pm and 6:30pm – 10:30pm