History, Culture, and Imperial Richness at Mandarin Palace
As the first restaurant to open in the historical The Federal Kuala Lumpur, Mandarin Palace has been a revered dining spot for city-dwellers going back several generations, having served its first customers on the 28th of August in 1957. It is exciting to know that their very halls have been the only Chinese restaurant in the whole of Kuala Lumpur to have the honour of serving VIPs, dignitaries, and Diplomats witnessing the momentous Merdeka Declaration, or Independence Day celebration on the 31st of August in the same year.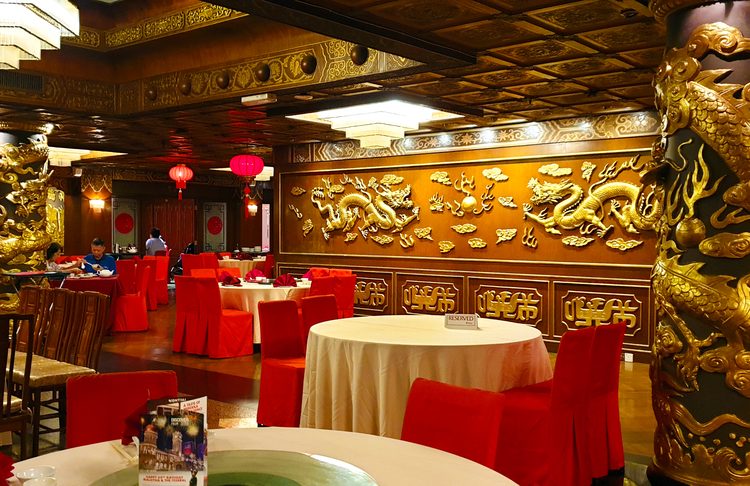 There is nothing dated about the Mandarin Palace's imperial interior, as the classic murals and carvings that adorn every inch of the restaurant celebrate the beauty of Chinese culture. In fact, other great Chinese restaurants pale in comparison when it comes to culturally authentic Chinese settings. From the fascinating legend of Chang'e–lunar deity popular during the Mooncake Festival–to the 1118 phoenix and dragon templates lining the ceilings and walls, Mandarin Palace presents timeless hospitality amid royal atmosphere for cultural dining.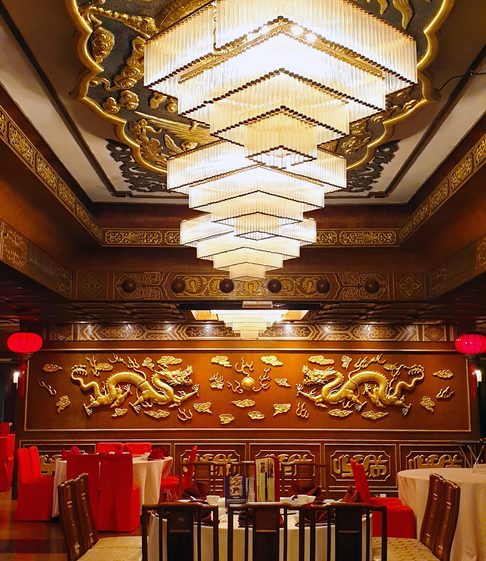 As one of the oldest hotel restaurants in Kuala Lumpur catering to the international crowd, Mandarin Palace maintains and offers a beautiful selection of delectable and delightful dim sum, as well as mouth-watering arrays of Cantonese, Hunanese, and Szechuan cuisines. We had the opportunity to relive the glory days of the late 50's through the 80's while sampling some of their most well-known dishes, and rekindle our love for Chinese communal dining.
A personal favourite, Steamed Seasonal Fish with Preserved Bean was up first. In this occasion, we were served a beautifully carved tiger grouper fish covered in crispy protein bits and bathed in a light soy sauce. As the head chef so kindly explained, the preserved bean was imported specially from Hong Kong by the crate, broken down, and pan-fried until golden brown and crispy. A must-have during gatherings ranging from Sunday lunch to reunion dinners, the soft white flesh of the fish and tasty bean combination is bound to please both the oldest and youngest at the table.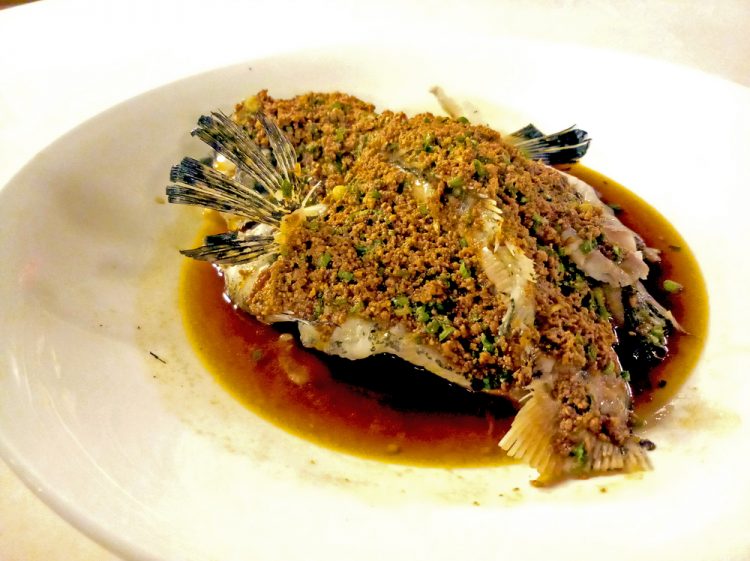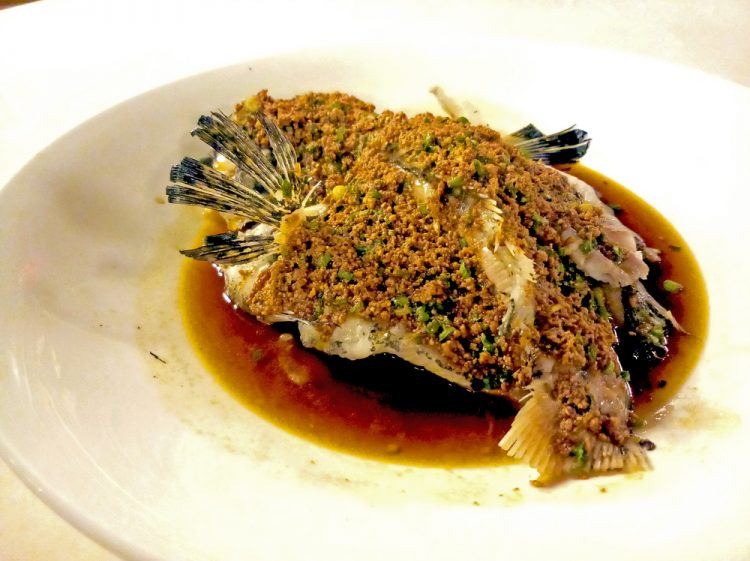 Next was General Tso's Chicken, sweet and sour sticky sauce-coated chicken served to be eaten with a side of adorable folded flower buns, or mantao. A crowd favourite,this dish is known to be one that will be eagerly finished first before any other.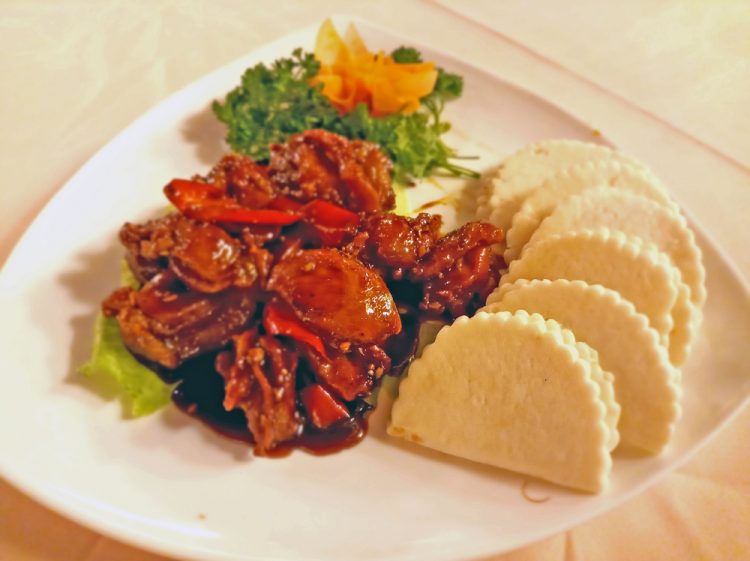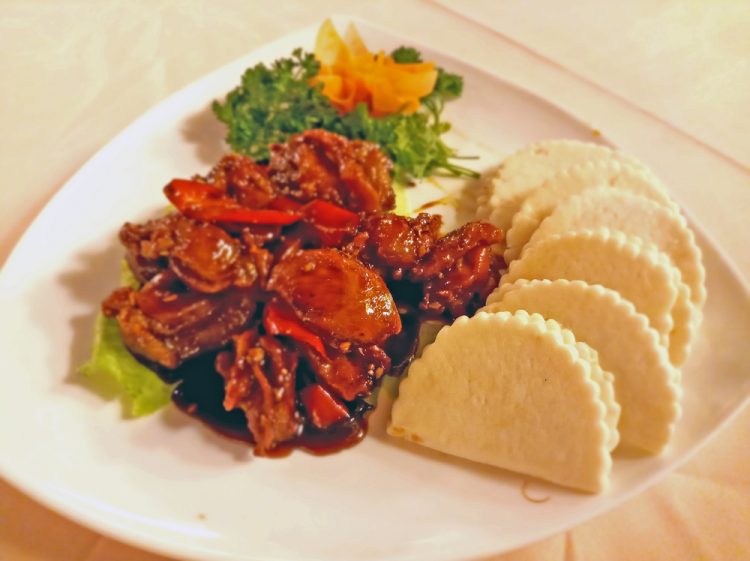 What followed was the Sautéed Beancurd, Hunan Style. Known for its deceptively saucy appearance, the distinct spicy sour taste of the dark viscous sauce showcases the best properties of vinegar and pepper broth accompanying silky soft tofu. One we recommend for rainy weather!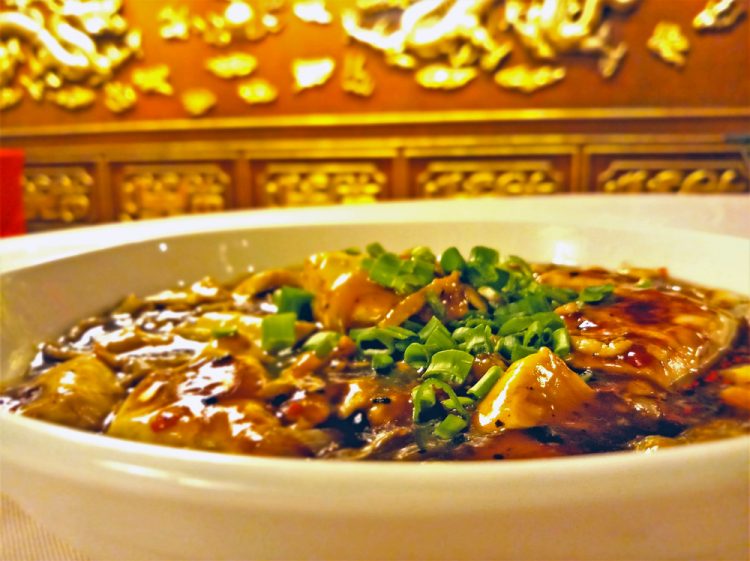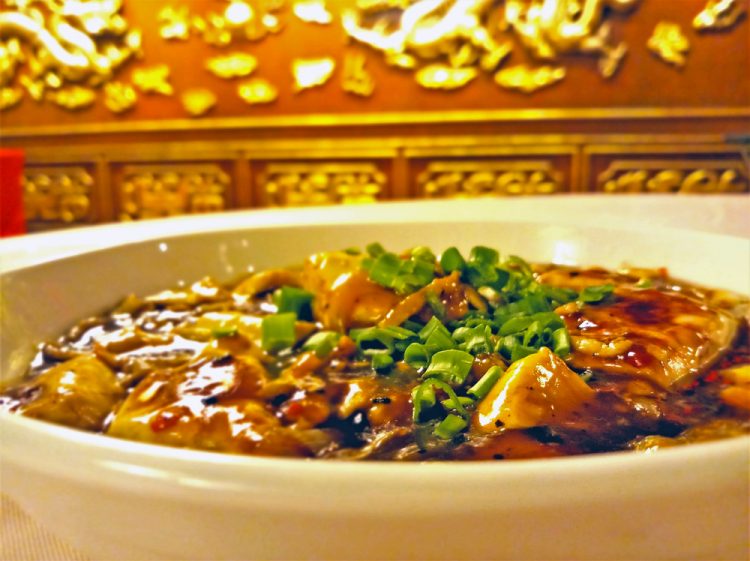 Don't turn your stomach at the mention of Fried Eel Shanghai Style just yet! The braised eel meat with minced garlic and sweet soy sauce was almost mushroom-y in texture, and proved to be very pleasant tasting.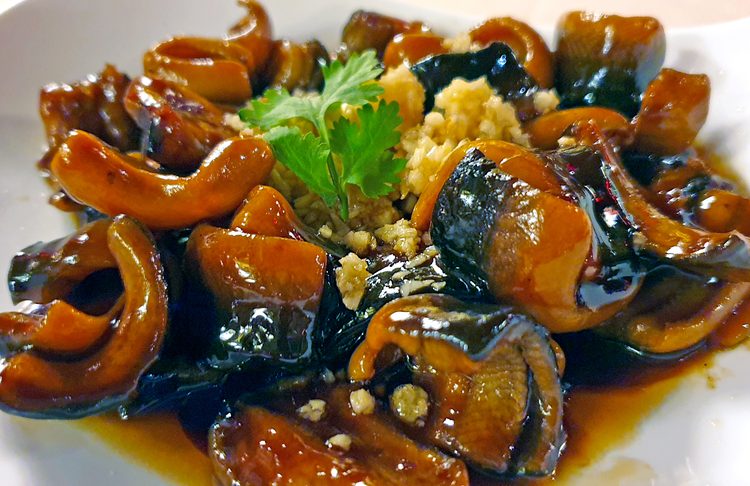 Another heritage favourite is the platter of Fried French Beans with Szechuan Sauce. While the dish looked on the dry side, the crunchy beans are cooked with minced meat and sliced chilli peppers, giving it the popular hotness Szechuan cuisine is known for. No Chinese serving is complete without a vegetable dish, and this one is very popular across all the Chinese communities.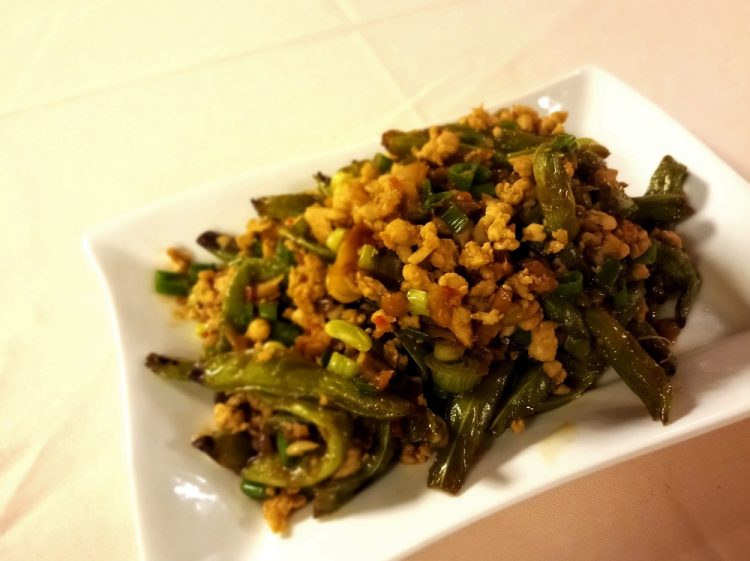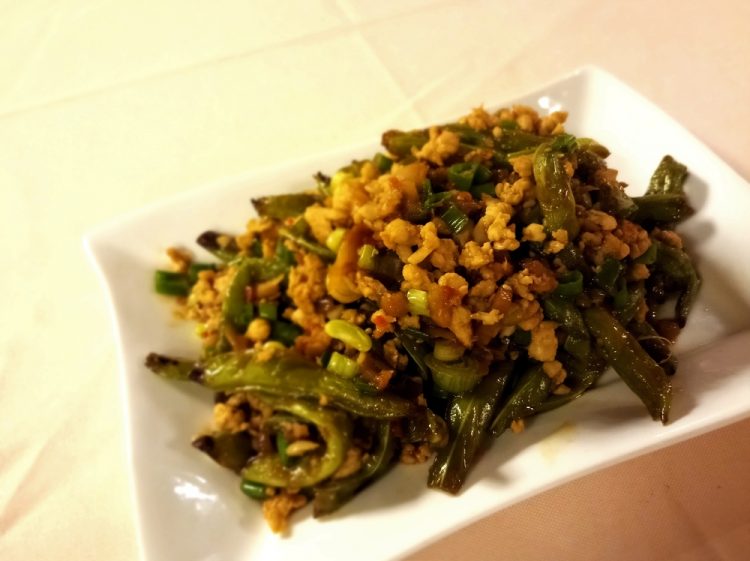 Finally, the Stir Fried Beancurd with Seafood brought a classic element to the whole meal. Styled into little individual pockets of minced seafood in hollowed-out pillows of beancurd skin, there won't be any fussing over who took too much!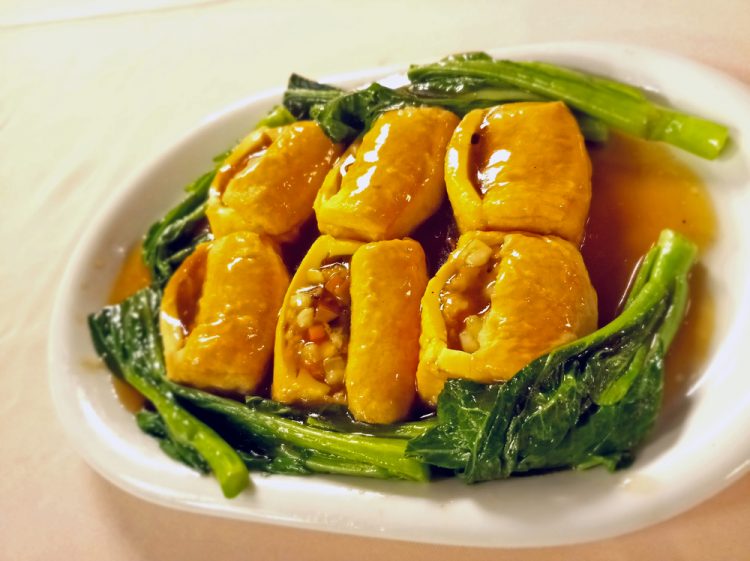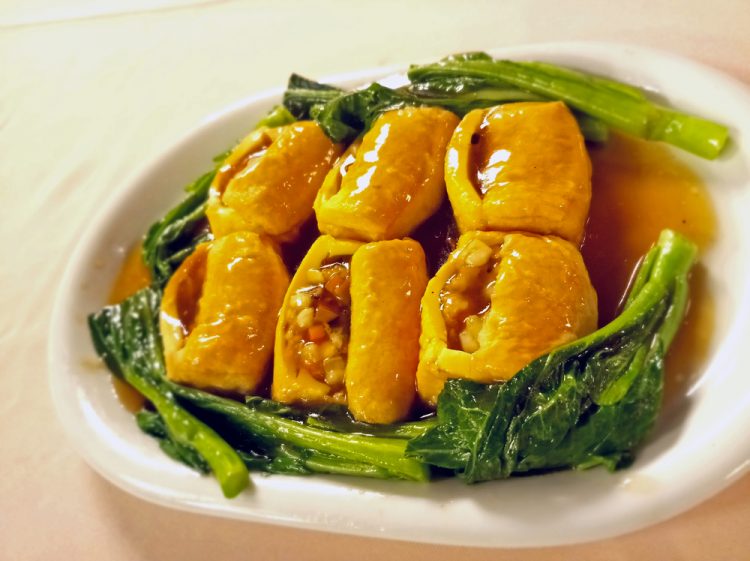 Altogether, these fantastic dishes are truly the heart of Malaysian Chinese culture, and with a place as culturally and historically significant as Mandarin Palace, a simple lunch could unveil the beauty of one of the biggest ethnic groups important to Malaysia's history.
Be sure to also check out their affordable Yum Cha Set Lunch at only RM28 nett per person from Mondays to Fridays (12pm to 2.30pm). You'll get the bountiful spread of six pieces of dim sum, a rice or noodle dish of choice, a dessert, and chinese tea.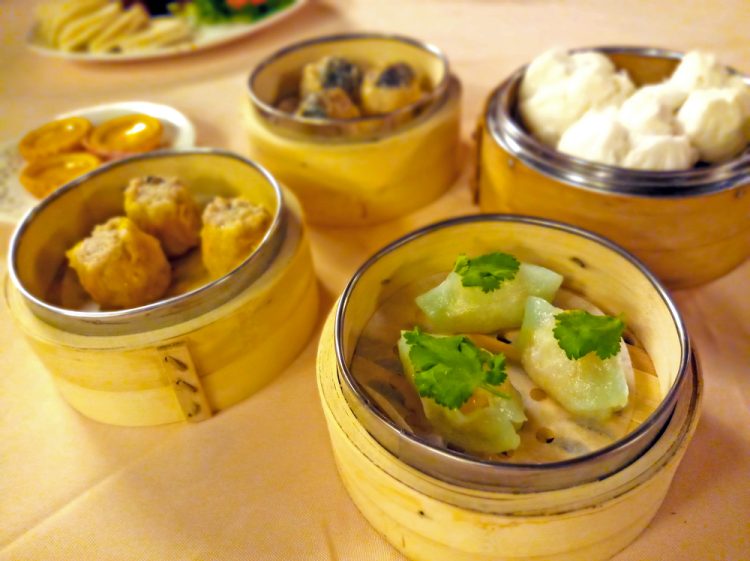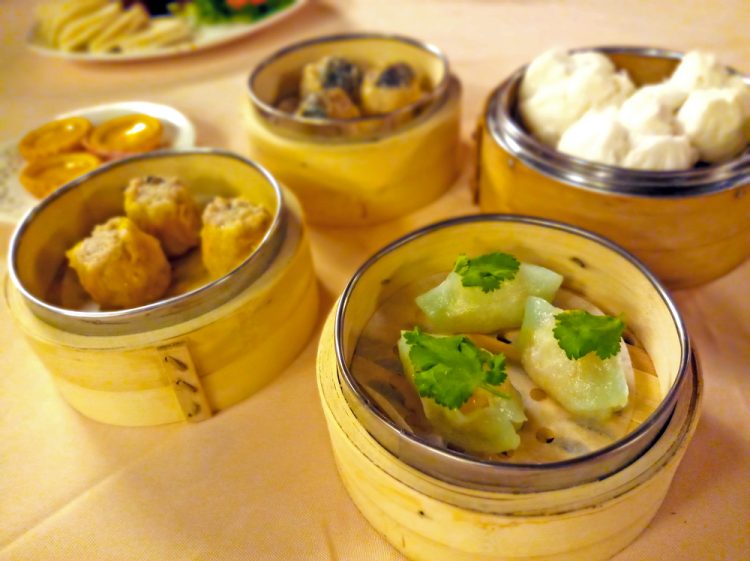 Location and Details
Address: Level 2, The Federal Kuala Lumpur, 35, Jalan Bukit Bintang, 5510 Kuala Lumpur
Hours: Daily 12pm-2.30pm and 6.30pm-10pm
Tel: (+603) 21480468
Website: www.fhihotels.com