Tomorrow People at Plaza Damas, Sri Hartamas: Restaurant review
Tomorrow People is a venue that might be worth visiting today – its forward-looking founders offer an imaginatively conceived, intelligently constructed menu that infuses Malaysian sensibilities into contemporary cafe fare, sparking several unique results.
Begin with the begedil
Warm, fresh-tasting potato patties laced with pulled beef, paired with a couple of eggs (poached, sunny-side-up or scrambled; it's up to you),  a concasse-like sauce that's an effective companion for many recipes here, and a mixed salad that's enjoyably notable for its inclusion of ulam raja (RM14.50).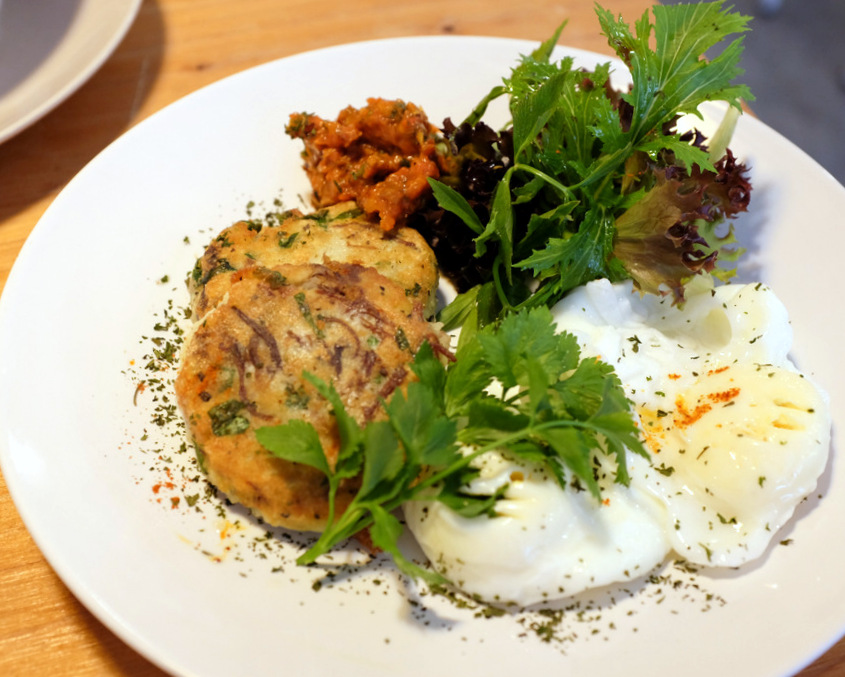 Next up, pasta
Then move on to the pasta, which recasts spaghetti as something that Opah might make, tossed with what evokes beef serunding, as well as bunga kantan, lemongrass and kaffir lime leaves – aromatic in all its nuances, this could potentially be described as a Malay version of aglio olio (RM18).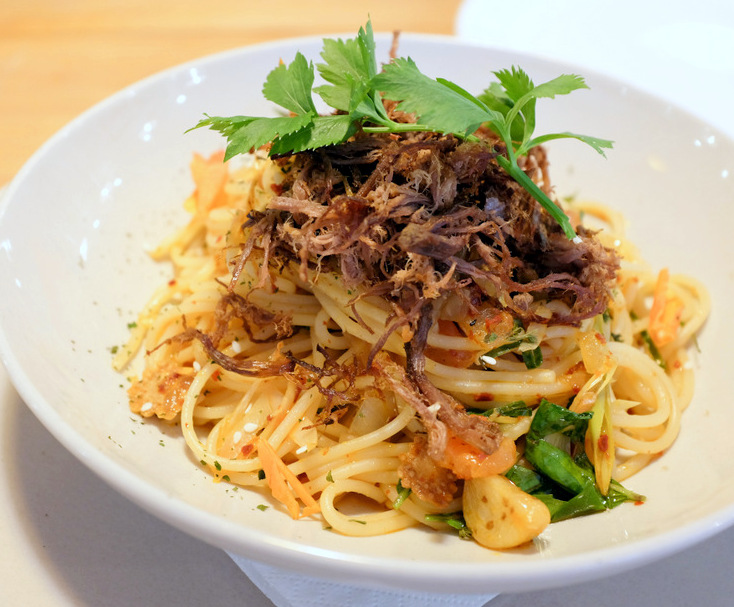 Snack time
For snacks or sides, our best bets are the Ghetto Egg Toast (RM9; thick, fluffy-crispy grilled bread with a tantalising trio of kaya, kicap and luscious soft-boiled eggs) and kitchen-fried cassava fritters that make for merry, mindless munching (RM10.50).
The sweet stuff
No ordinary pancakes (RM14.50) – these prove dense and sticky, yeasted and malty with the unmistakable fermented flavour of tapai, accompanied by house-made ice cream (the flavour when we visited was sweet potato; Tomorrow People prepares its ice cream based on what it finds in the market), sesame peanut brittles (a traditional treat we'd forgotten) and coconut caramel. Toast Manis (RM6.90) is interesting too, with spreads of pandan buttercream and Gula Melaka pastry cream.
Desserts on display may include mint banana loaves and apple rosemary tea cakes. Service is very amiable. Coffee's pleasant.
Location & Details
Tomorrow People
G-0-4, Block G, Plaza Damas (above Hartamas Shopping Centre), Sri Hartamas, Kuala Lumpur.
Mon, 11am-730pm; Tues-Thurs, 930am-7pm; Fri, 1030am-9pm; Sat-Sun, 930am-3pm