Sakura Celebration: This Spring, Experience Something Truly Different at Nobu
We don't get much of a spring season here in the tropics, but in Japan, springtime is famous for the stunning beauty that graces the landscape of the country as cherry trees blossom with waves of delicate sakura flowers. While the fine dining establishment has made a name for itself around the world with its contemporary Japanese cuisine infused with Peruvian flavours, Nobu Kuala Lumpur's Executive Chef, Philip Leong has entered into a collaboration with Malaysia's homegrown and internationally-renowned, multi award-winning landscape architect, Inch Lim, in an homage to the brief transformation of Japan's landscape by the lovely springtime sakura.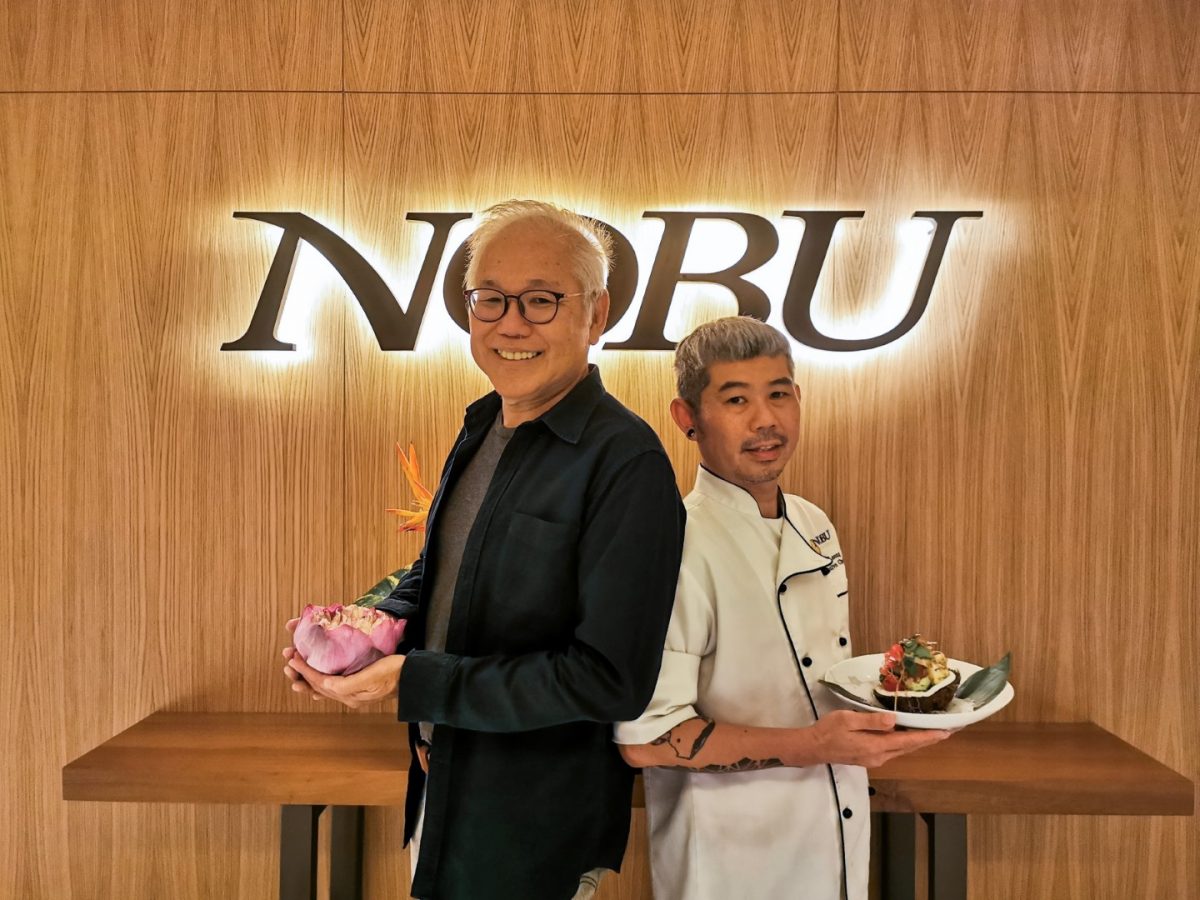 The two creative geniuses from seemingly different backgrounds have put their respective passions and beautiful minds together to create a promotional menu inspired by the Japanese sakura flower, an icon of the country's spring season. We sampled the new menu and found it quite unlike anything Nobu has offered in the past. It was a divergence from the norm, but still beautifully showcased the talent and creativity at work behind the scenes.
Of course, experiences such as this do not come by very often. So, when they do, you know it's going to be something truly special. And that's exactly what guests at Nobu Kuala Lumpur will get to experience from April 4 to 30, with the Beauty Unearthed by Nobu x Inch Lim menu offering. Unlike many of Nobu's limited-time offerings which take the form of a set menu, this special collaboration sees its menu offered on an à la carte basis.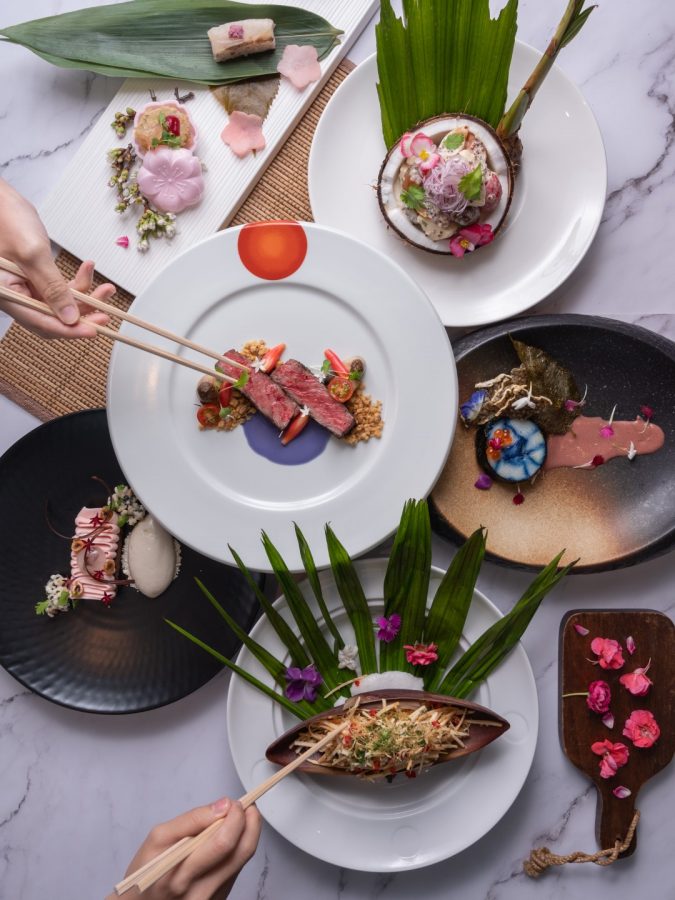 As a culmination of the best of both worlds, the menu promises to unearth all the beautiful delights on the palate, hanami-style, alluding to the Japanese custom of viewing cherry blossoms in full bloom; The menu is served as an osusume, meaning "recommendation" or "invitation" – which gives a whole new meaning to the term "pretty in pink" with Nobu's style à la carte dishes.
Among the dishes on the menu are Sakura-infused sushi curated by Nobu Kuala Lumpur's Head Sushi Chef, Masami Ouchi. These include Madai Sakura Sushi and Foie Gras on Sakura Monaka (RM120) In this dish, the Foie Gras is marinated with Umezu (plum vinegar) and served on a Sakura-inspired Monaka. Meanwhile, the Pen Shell Clam Sakura Ebi Oil and Mash Potato (RM180) features a Sakura- and shrimp-infused oil, to whet just about any appetite. These dishes formed an amazing start, and an Insta-worthy showcase of the great creativity at work in the curation of this menu.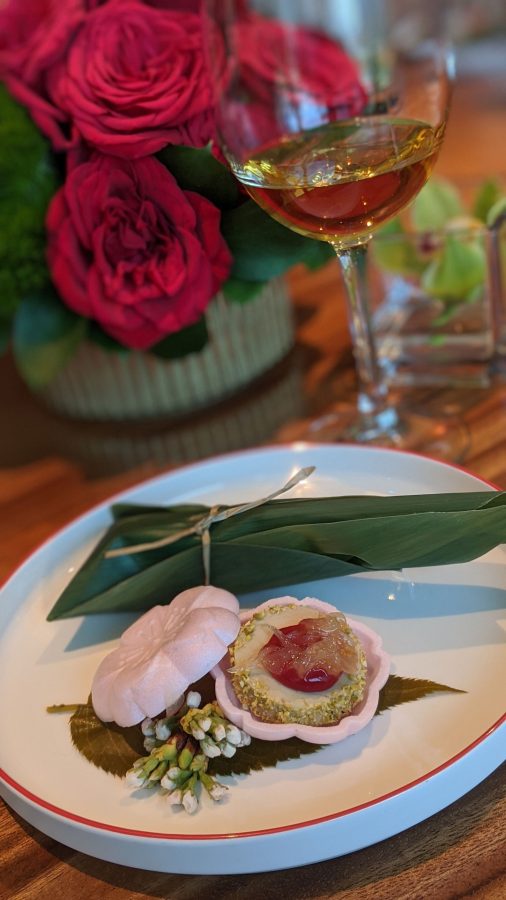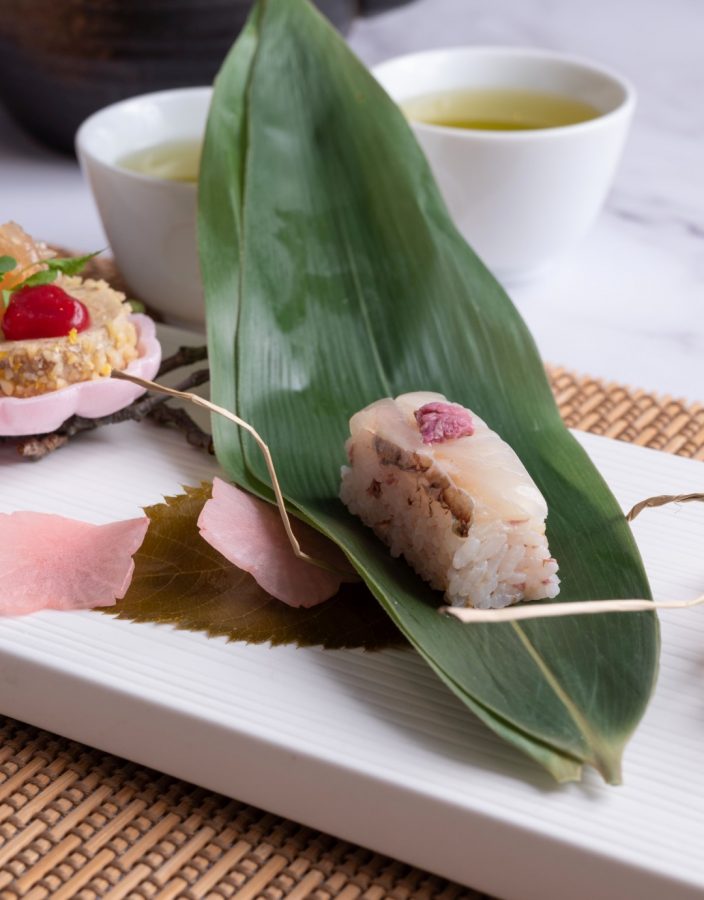 Other dishes include the Heart of Palm with Dry Miso (RM95), which we loved… a combination of flavours that accentuates the earthy and natural sweetness from the ever-so-rare, heart of palm; an inspired Ceviche with Coconut Pearl (RM90), which delivers a fluffy and chewy texture with the coconut's natural sweetness playing beautifully off the citrus notes of the ceviche; the delicious Chilean Seabass with Sakura Sauce (RM170), slow-cooked and marinated with Sakura salt; and Japanese Wagyu Sirloin with Butterfly Pea Goma Sauce (RM350). We're not sure that the Goma sauce on the sirloin dish was an ideal complement, but it was easy enough to avoid, and the Wagyu Sirloin was so flavourful and so exquisitely melt-in-your-mouth tender, truly, no sauce was required – always the case with a truly superb cut of beef.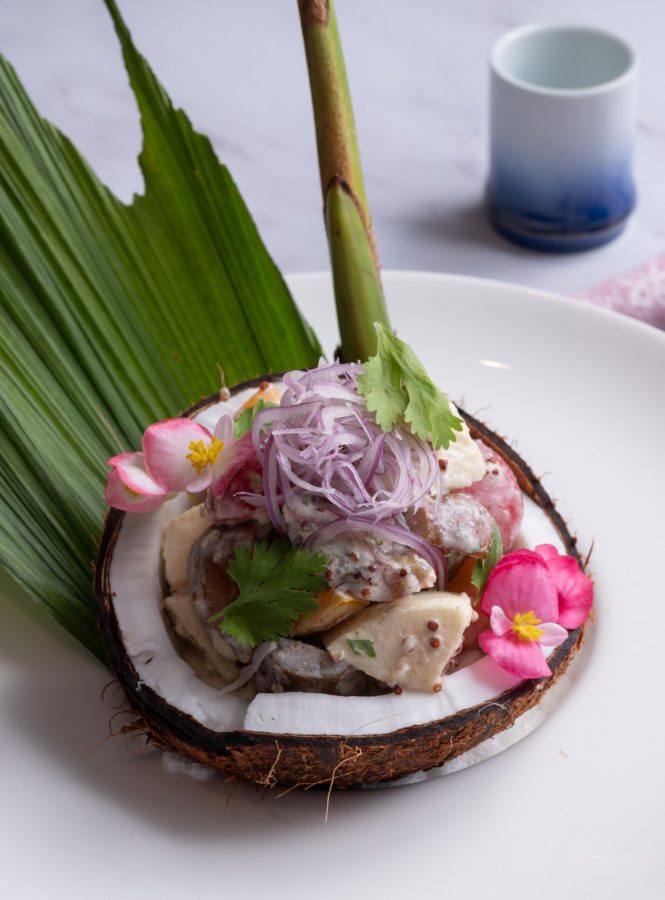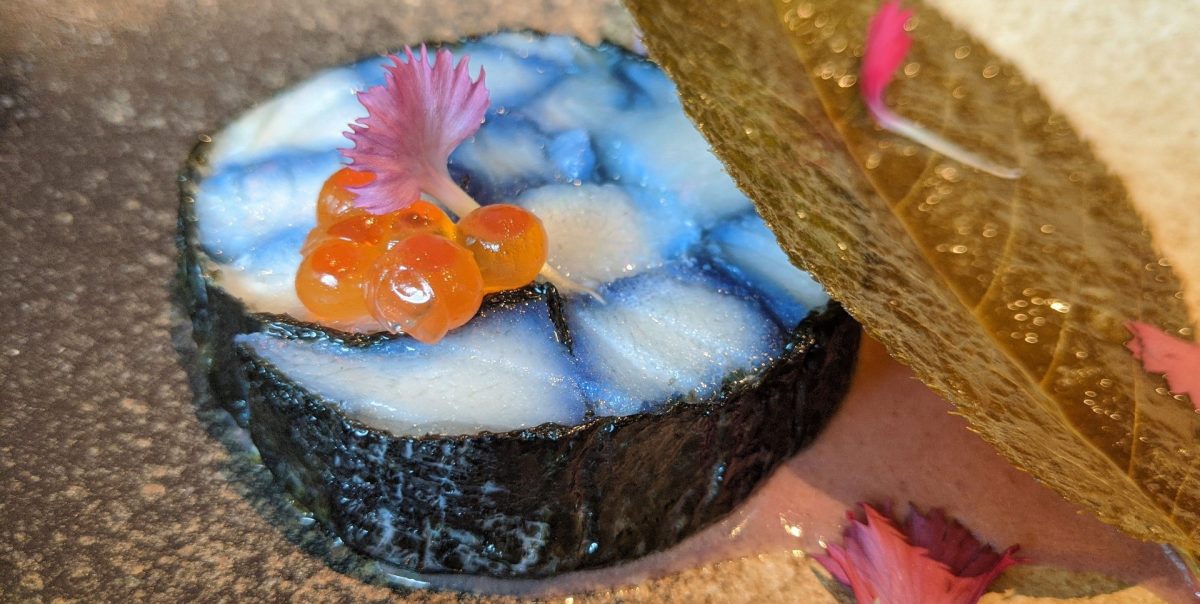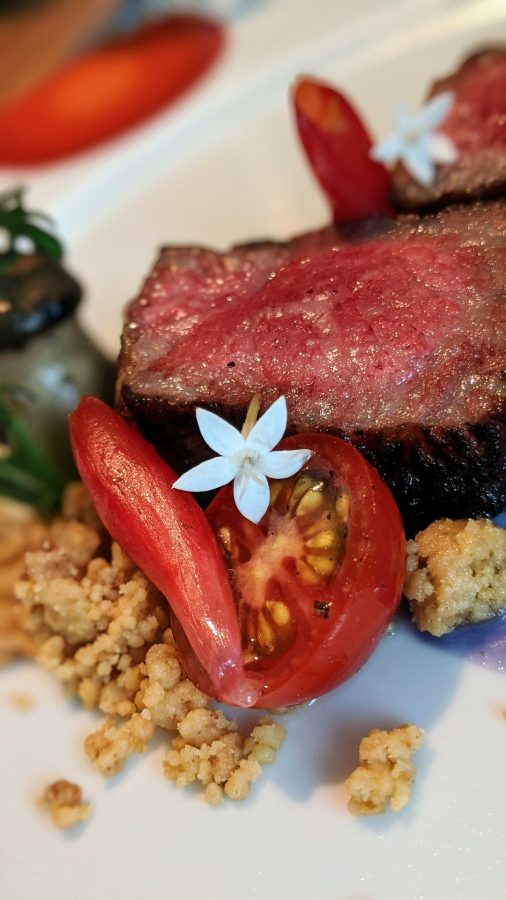 For many diners, no menu is complete without dessert, and this menu offers two, presenting a lovely finale to the meal. They include the Strawberry Chocolate Bar with Sakura Tea Ice Cream and the Purple Potato Cheesecake with Yuzu Apple and Aloe Vera Compote (RM55 each). Though not quite as impressive as the procession of dishes that came before, the desserts were nevertheless enjoyable. Both of these were light, not overly rich or sweet – hitting that "just right" level for our palates – and were a nice end to this very enjoyable meal that defied all expectations simply because it was so "out of the box" for a promotional menu from Nobu!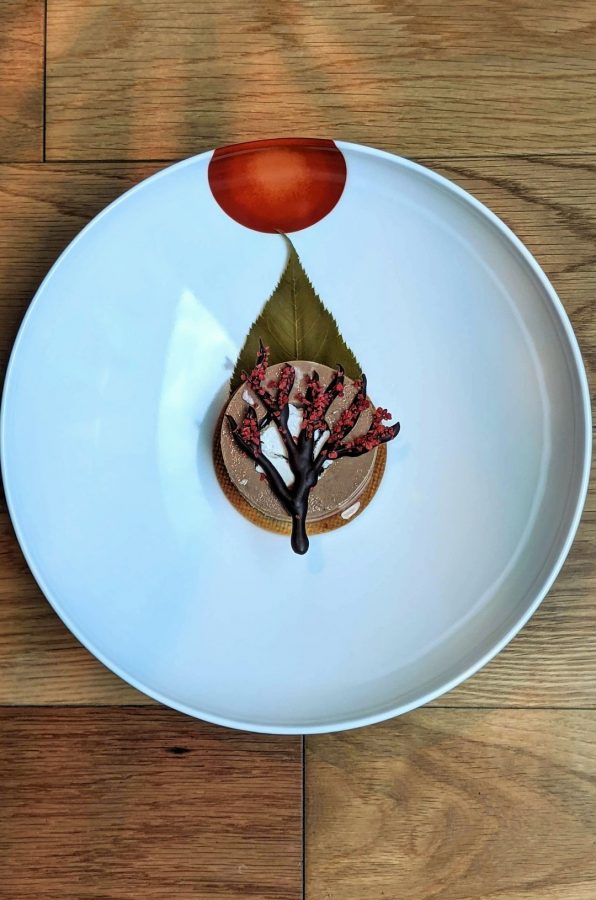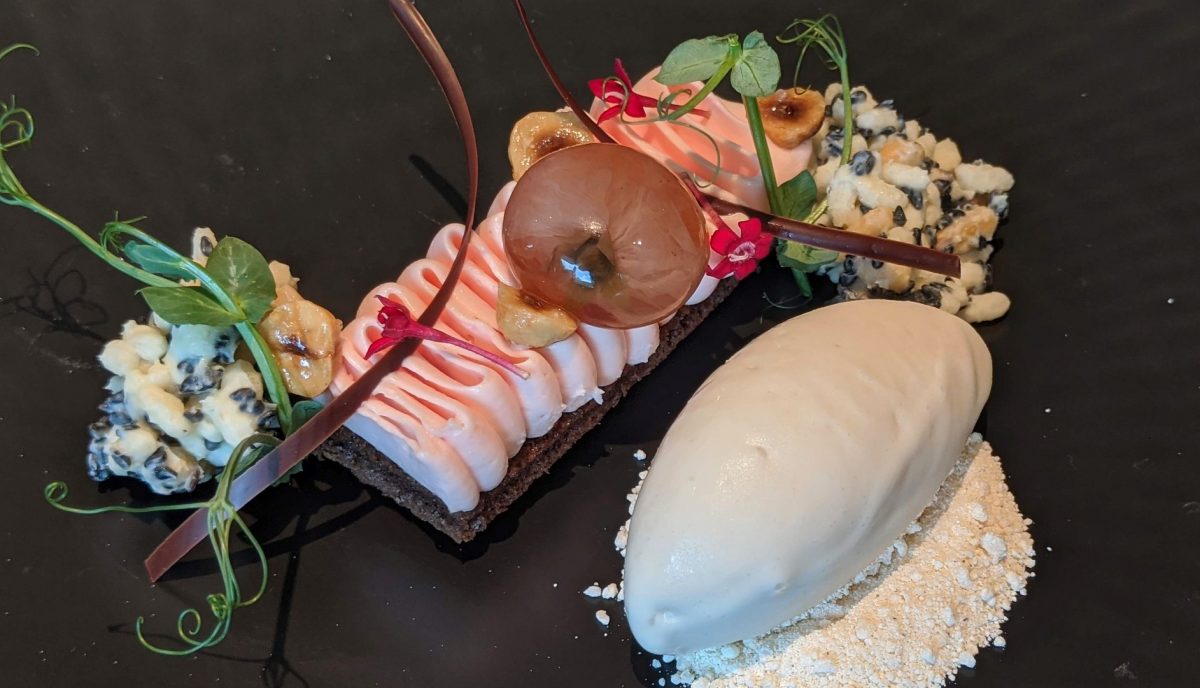 We thoroughly enjoyed the springtime Beauty Unearthed Nobu x Inch Lim menu, and look forward to future creative collaborations. Enjoy this special menu until the end of April!
Location & Details
Nobu Kuala Lumpur
L4A-05, Level 4A Shoppes at Four Seasons Place
No, 145, Jalan Ampang
50450 Kuala Lumpur
W: www.noburestaurants.com
T: +603.2380 0028
Reservations advised