Snapshot: MyLaksa Does Penang Asam Laksa Authentically!
Penang Asam Laksa stalls may be a staple in nearly every densely populated coffee shop across Peninsular Malaysia, but how many can say they've truly stuck to the authentic asam laksa flavour?
Tried and tested by a true homesick Penangite, we can confidently assure you that MyLaksa has hit all the marks!
Promising layers of tanginess, spice, heat, and heartiness in each bowl, the iconic Penang Asam Laksa has been ranked 7th on CNN's list of World's Best 50 Foods, and with good reason! Penang's diverse cultures and centuries of tradition are condensed into a single bowl of hearty noodles and heartwarming broth, showcasing the coastal towns uniquely.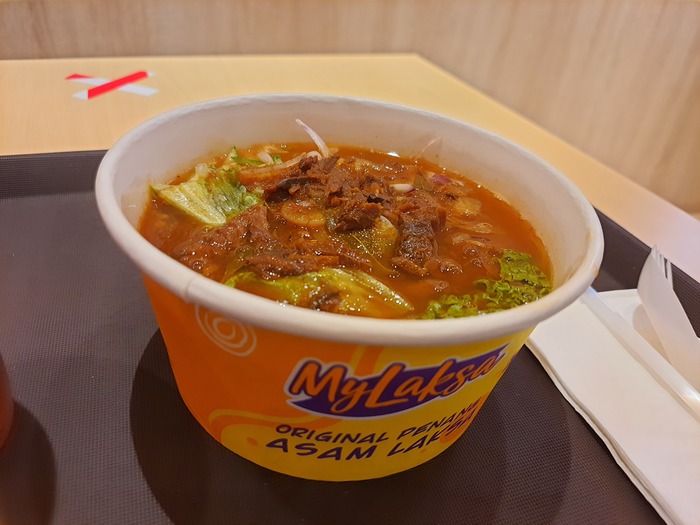 Speaking on their focus of creating MyLaksa and living up to the flavour, Co-Founder and Managing Director Daniel Ong says, "MyLaksa was built on a foundation of unity and friends coming together over bowls of delicious tangy Asam Laksa noodles. My best friend and now business partner Hee and I found ourselves catching up over numerous bowls of Asam Laksa over the years, it didn't matter if we were living in Penang or studying abroad. Sometimes we were even willing to grab a bowl of Asam Laksa at the airport. So to us, Penang Asam Laksa is the taste of home, the taste of friends coming together, the taste of unity."
Authentic Penang Asam Laksa is characterised via a combination of the following ingredients. Succulent morsels of mackerel, hae kor (shrimp paste), tangy asam gelugor, and the quintessential local bunga kantan stewed in spicy broth to be poured over thick white rice noodles that become the ideal sponge for soaking up the essences of the soup and delivering satisfyingly chewy bites. Garnished with an eclectic collection of freshly sliced red onions, shreds of crunchy cucumber, a handful of refreshing coral lettuce, a sprinkling of red and green chili slices, and a dash of mint leaves, even the most casual of connoisseurs can tell that a Penang bowl is truly one of a kind.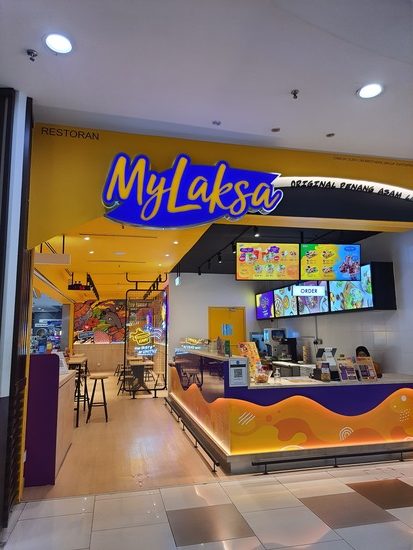 "At MyLaksa we want to be as authentic as possible with no compromise on the integrity of the true Penang Asam Laksa. Our recipe honours my business partner's mother's recipe as well the generations that came before her. We are proud of every single ingredient that we source because each one of those elements represents the different aspects of Penang history. We are proud of our food scene, and we insist on keeping the authenticity, using complex preparation and cooking methods, and not resolving to using a shortcut and artificial ingredients. Through this sincere and authentic approach we are hoping that MyLaska can become a household brand name within this space," Daniel continues.
MyLaksa offers the signature Penang Laksa in three varieties, the base Asam Laksa KAW KAW, the Asam Laksa KAW KAW Special – which adds on a hardboiled egg and fish balls, and the Asam Laksa Royal – which adds even more helpings of the additional proteins.
Snack options of just fish balls and eggs for those wanting less than an entire meal but still protein-heavy nutrition with the signature Kaw Kaw broth is also available.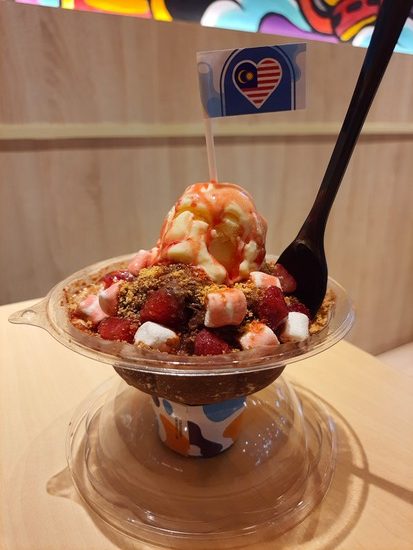 To close off the spicy meal (or to eat alongside it!), the Choco Berry Frostee of shaved ice, frozen strawberries, crunchy cereal balls, and ice cream provides the perfect juxtaposition with the contrast of cold and sweet.
For further info on MyLaksa's menu and store locations, visit www.mylaksa.asia.