Roofino Skydining & Bar at KL Trillion, Tun Razak: Restaurant review
This review is brought to you in part by Roofino Skydining & Bar.
Reach for the sky: Roofino strives to elevate the experience of dining and drinking with a view in KL, captivating its customers with sumptuously heightened vistas of the city centre and beyond, savoured from the 34th-floor summit of the KL Trillion tower.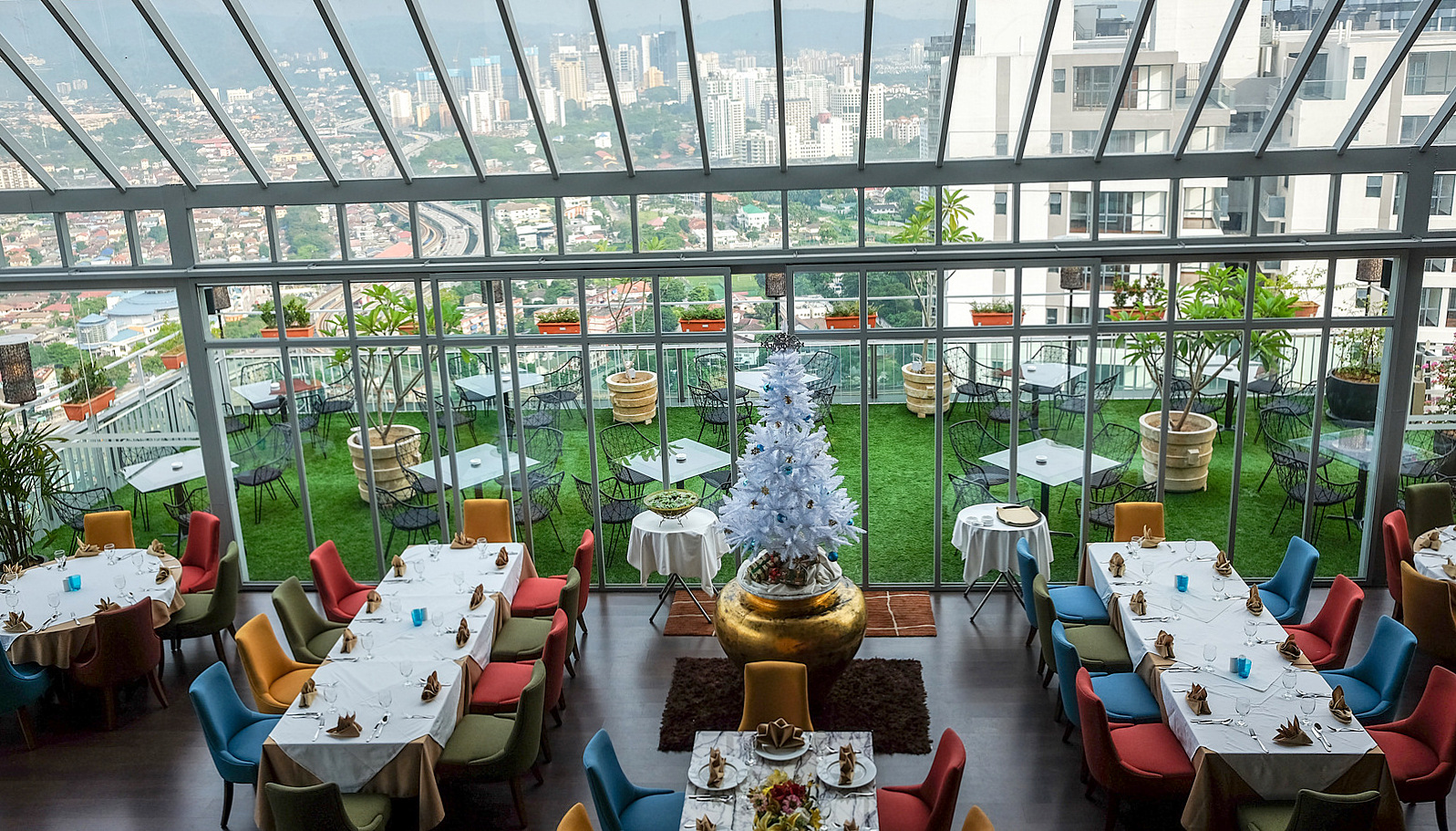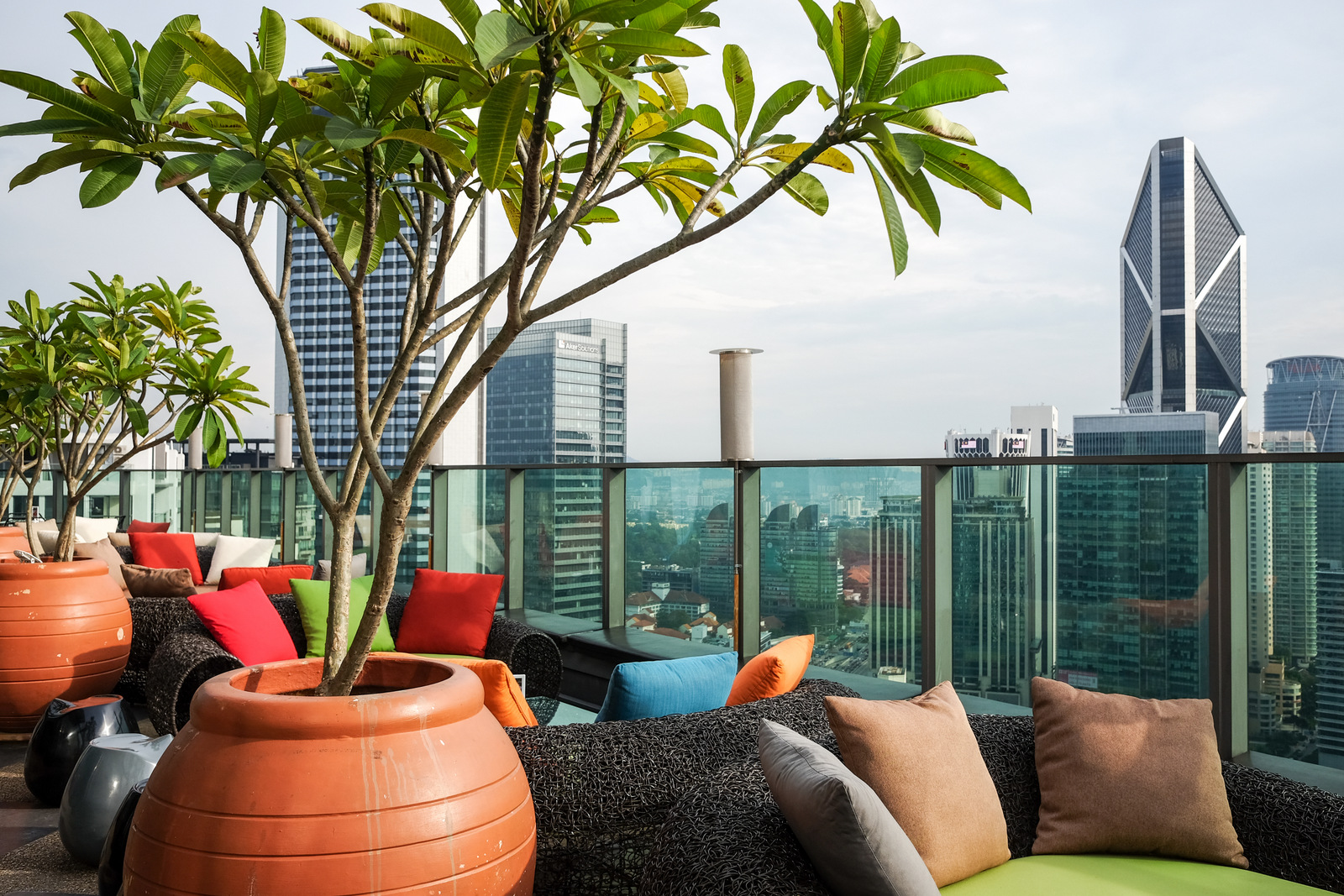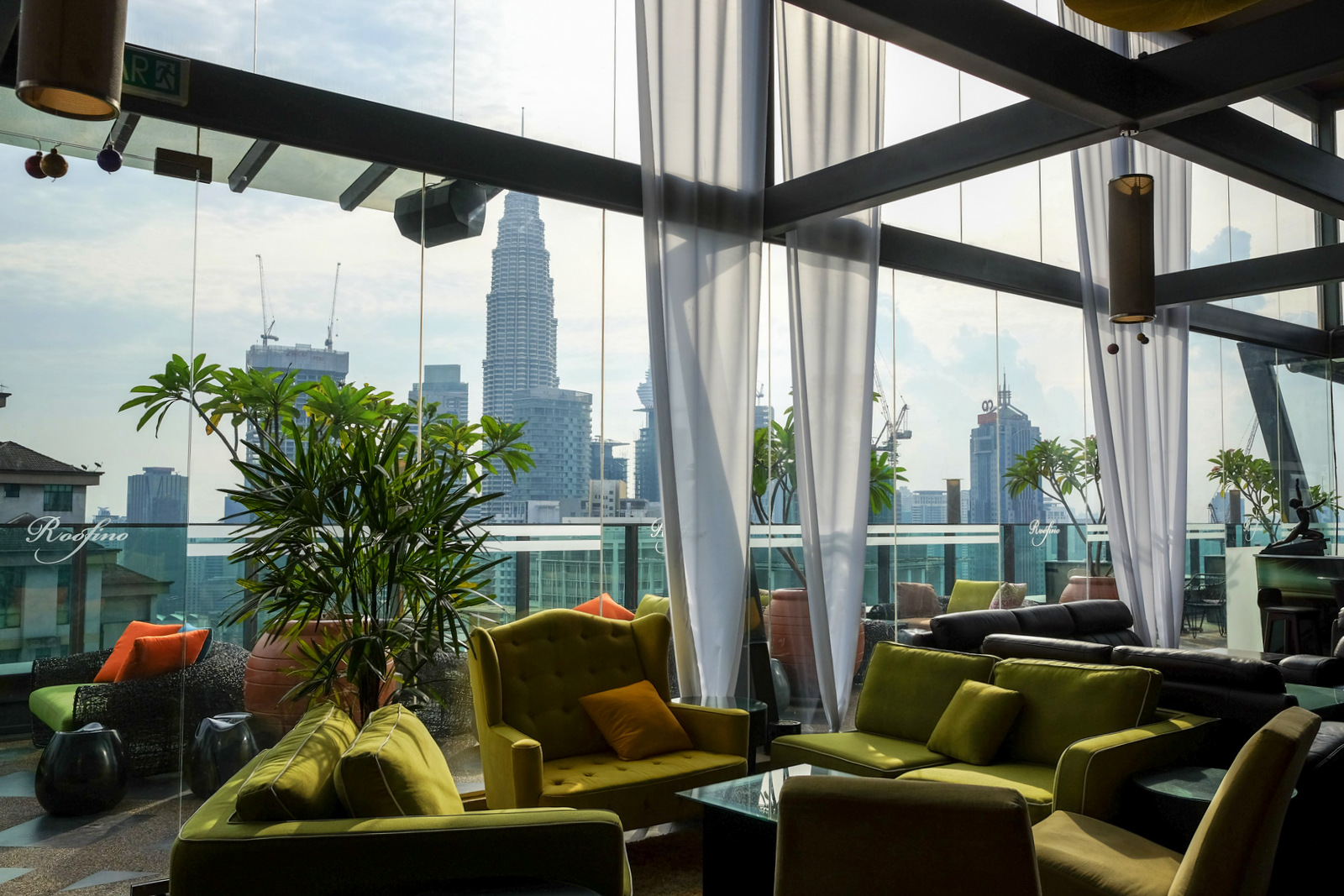 A panoramic perspective is promised wherever you're perched, with Roofino's restaurant and lounges ringing the entire level. Everyone will have a favourite spot here – ours would be a table within the spacious sanctuary of the main restaurant, where floor-to-ceiling glass walls provide a crystal-clear purview of the landscape. The outdoor terrace is lovely too, like a garden oasis in the firmament, hovering above the cosmopolitan sprawl, with far-flung rolling hills visible from this bird's-eye orbit.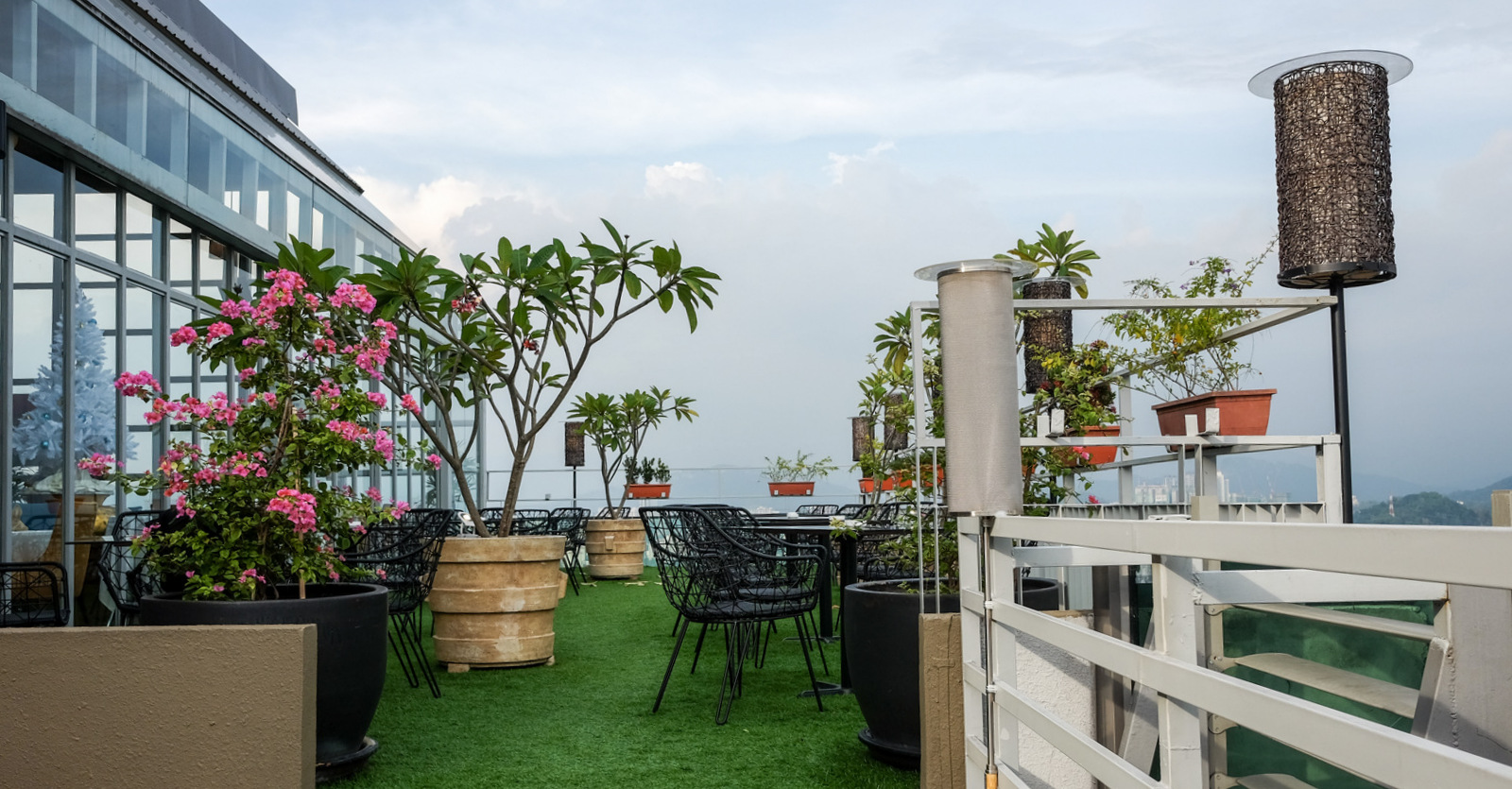 If your sights are set on the Petronas Twin Towers and Kuala Lumpur Tower, head to Roofino's Truth bar section for a wide-open spectacle of the city's most recognisable lofty landmarks. If you prefer a little more peace and privacy, a wood-panelled lounge overhanging the restaurant beckons. It's worth commencing your visit here an hour or so before sunset, taking in the changing scene from colourful, comfortable couches as the day's final rays give way to a gentle starlit glow.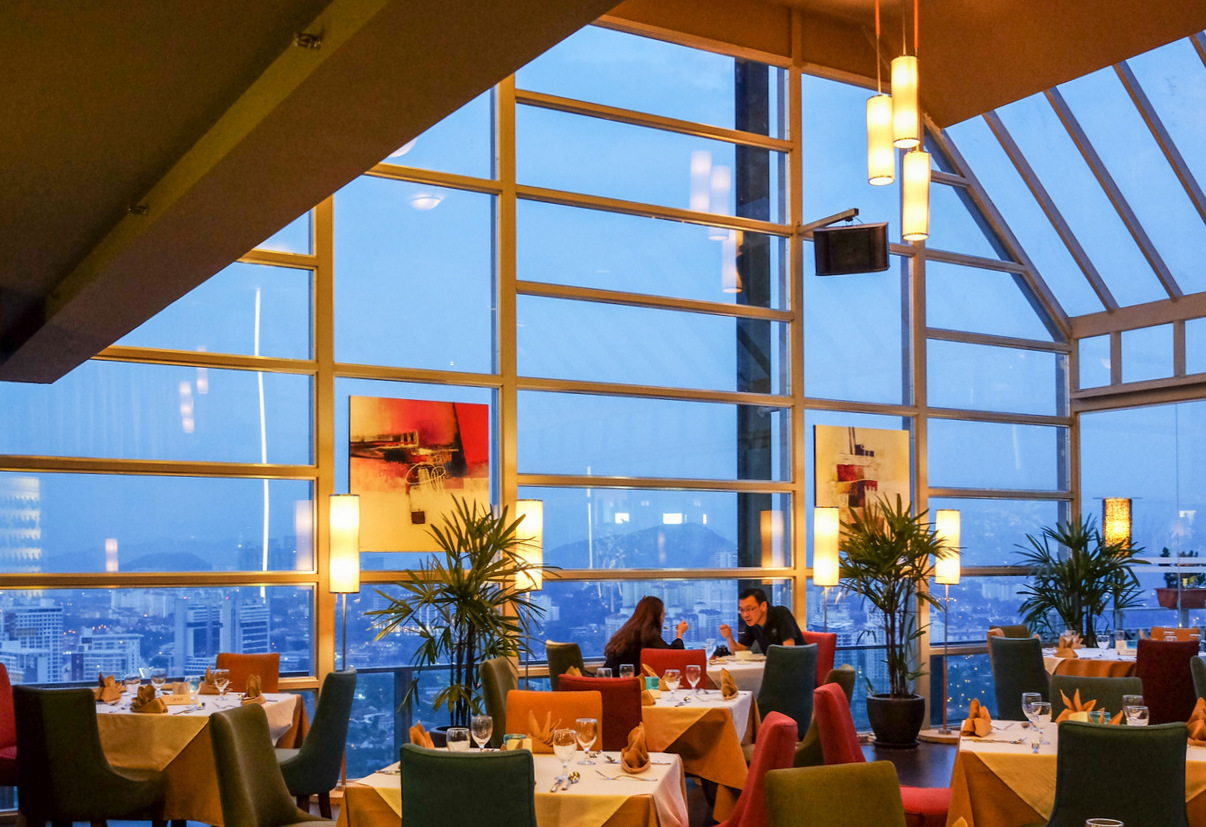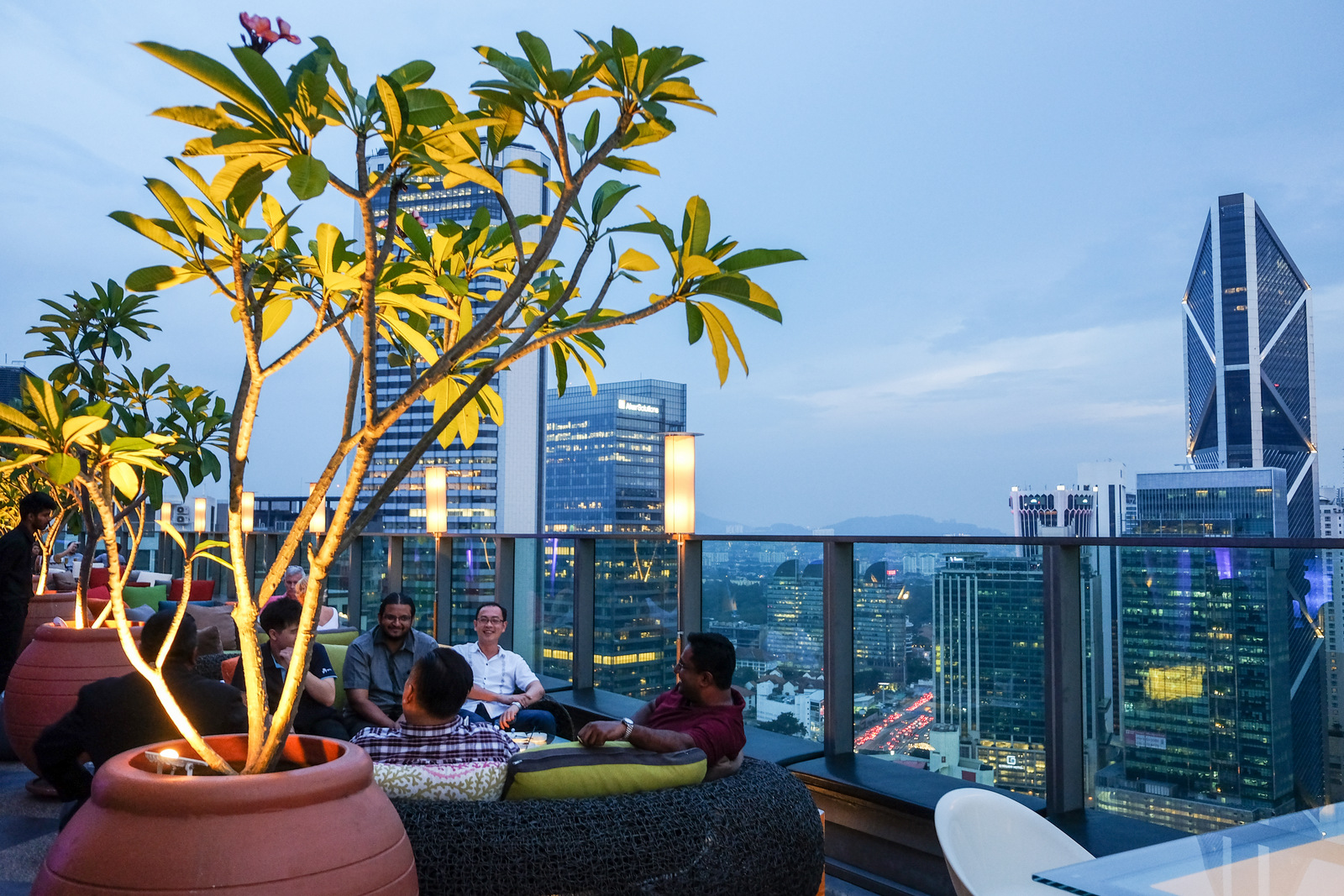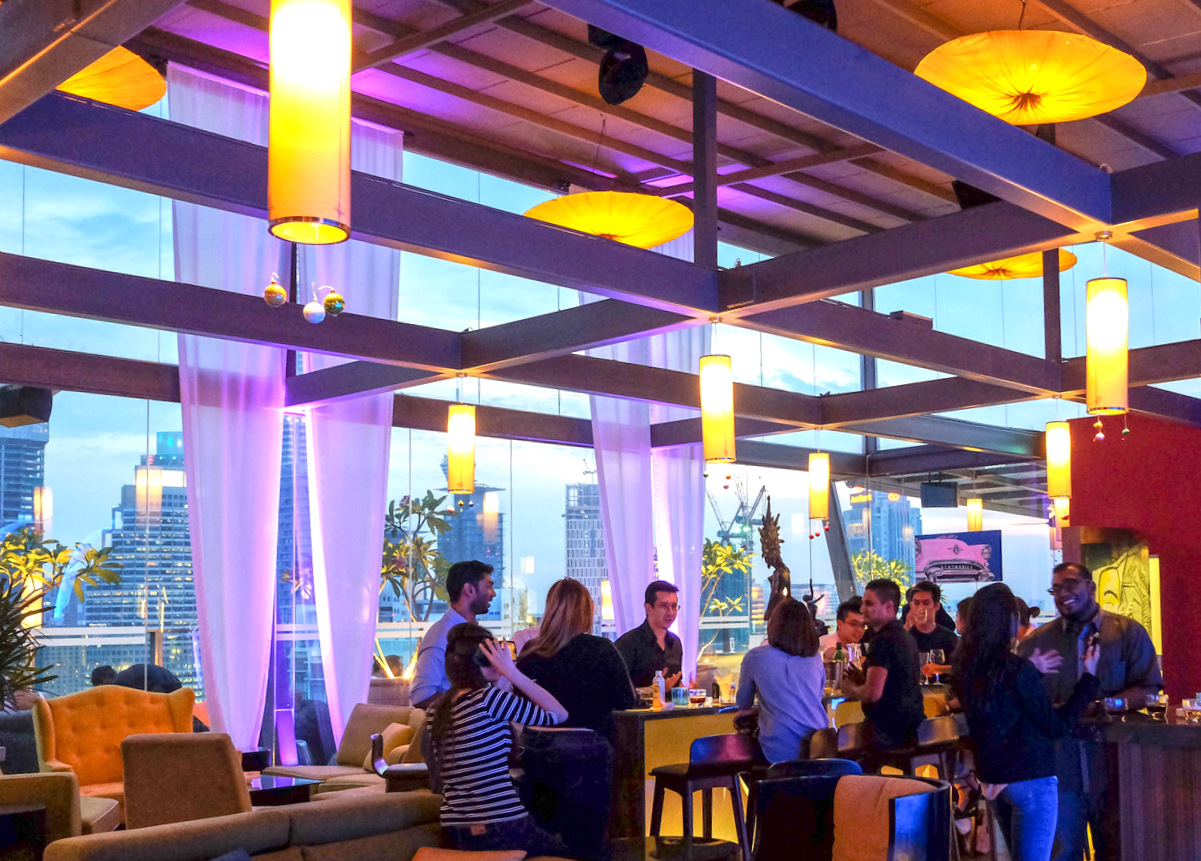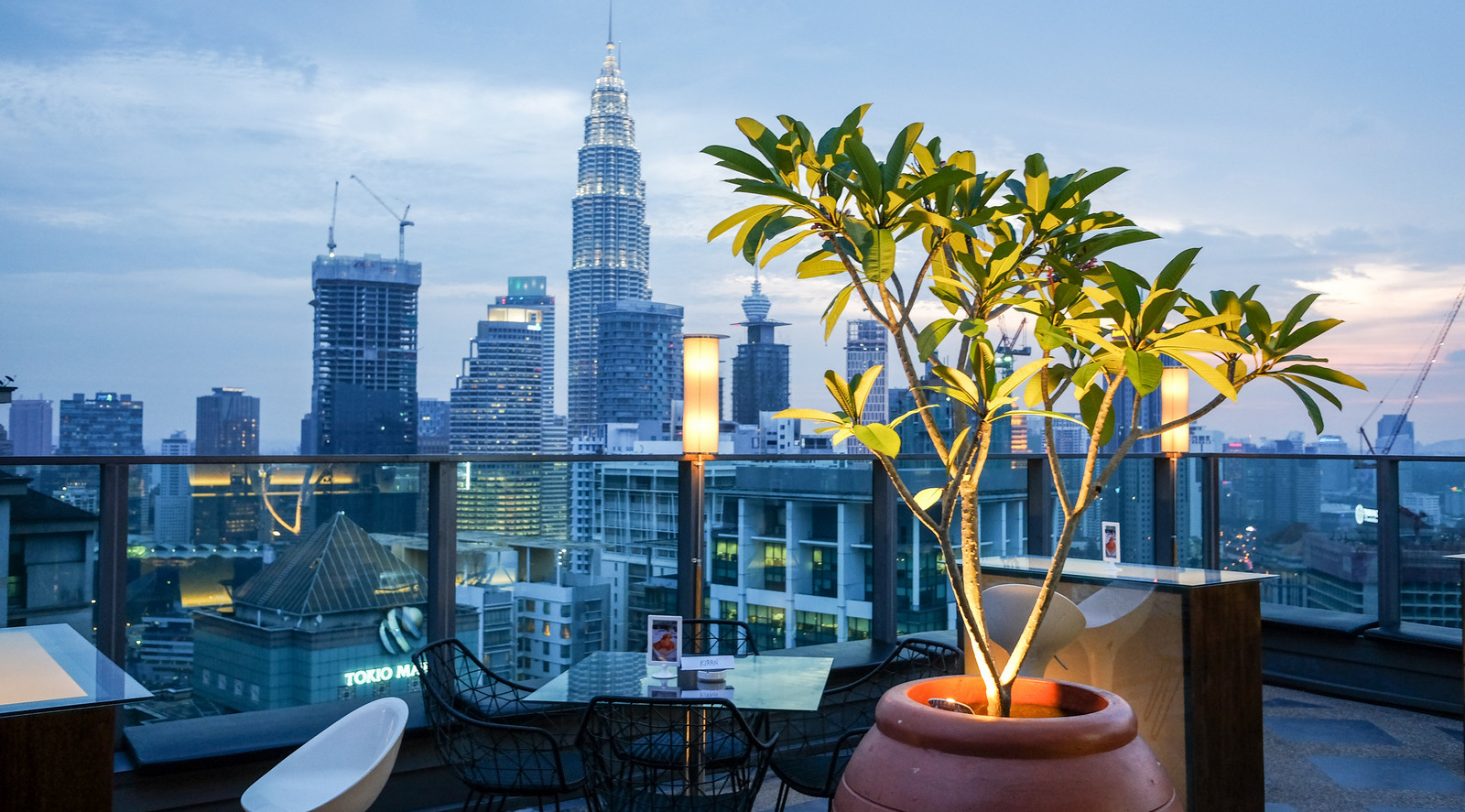 Small plates and pastas
Roofino's setting might be the primary bait for most patrons, but its kitchen is completely capable of reeling us in too: Chef Norman and manager Angie are both experienced hands who know that fresh flavours form the foundation of good cooking. Start with the seafood for a predominantly Eurocentric meal that spans small plates and satisfying pastas, from garlicky prawns (RM22) to al dente angel hair with salmon (RM38) and spaghetti tossed with the ocean's bounty in a mild chilli oil (RM48).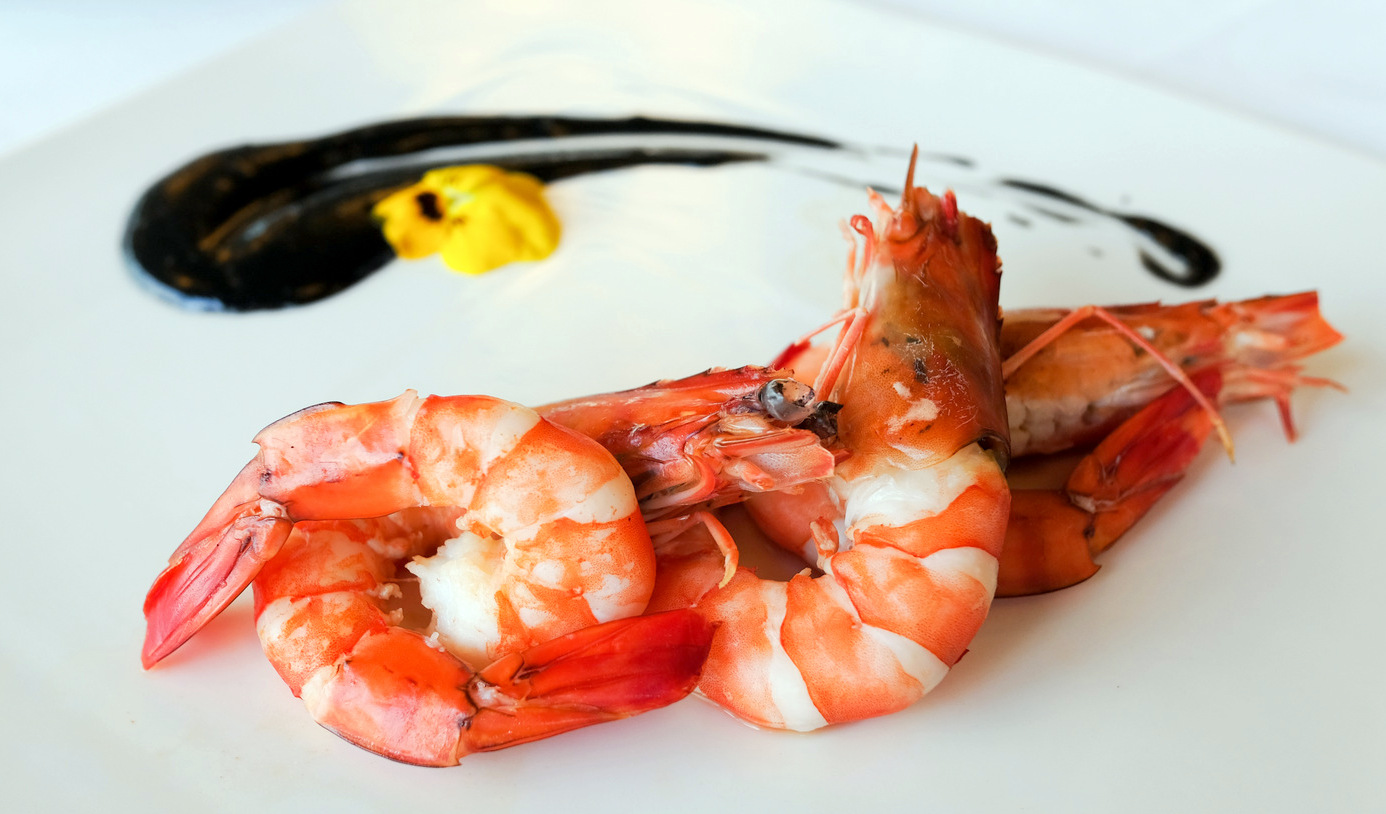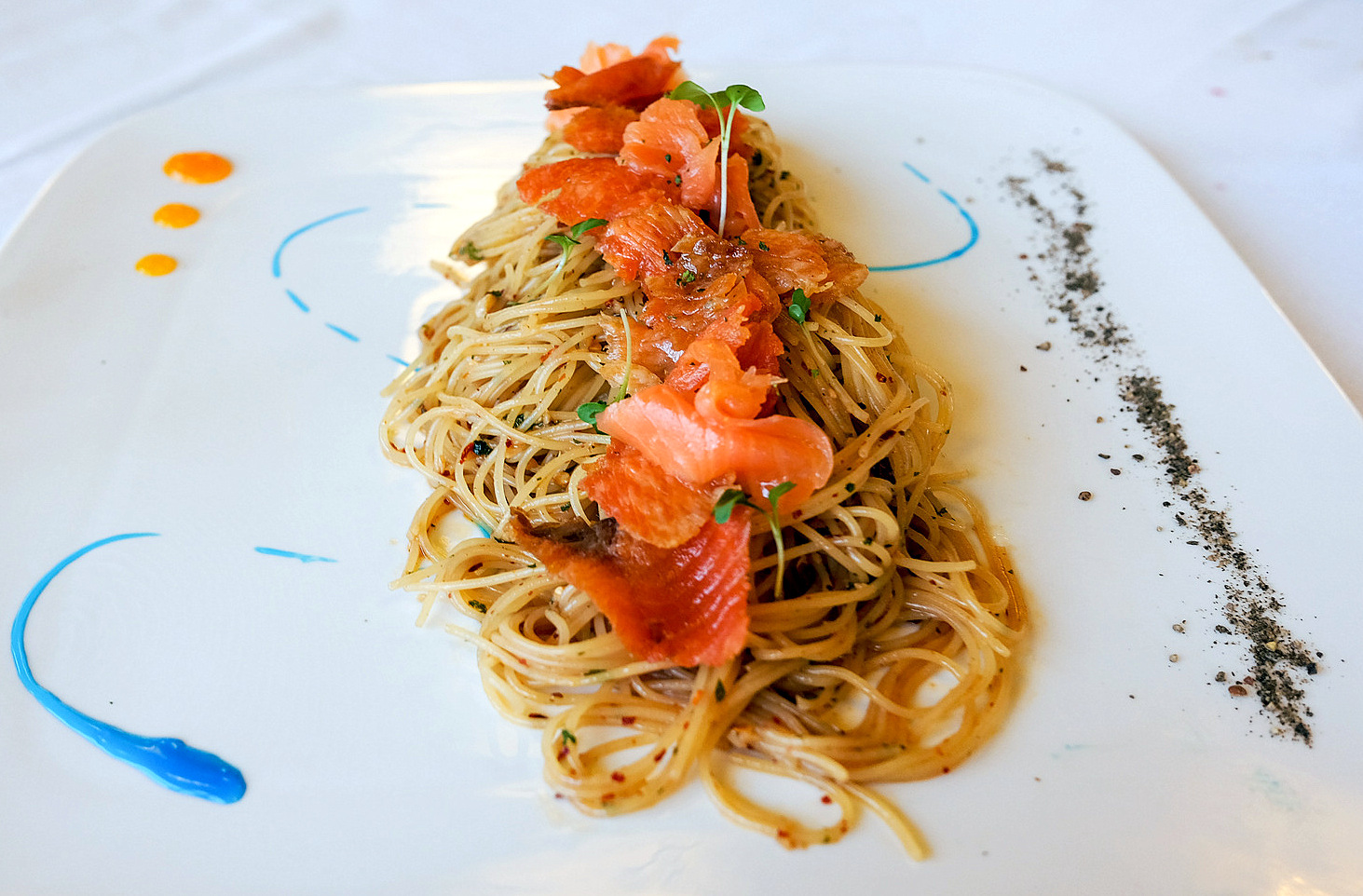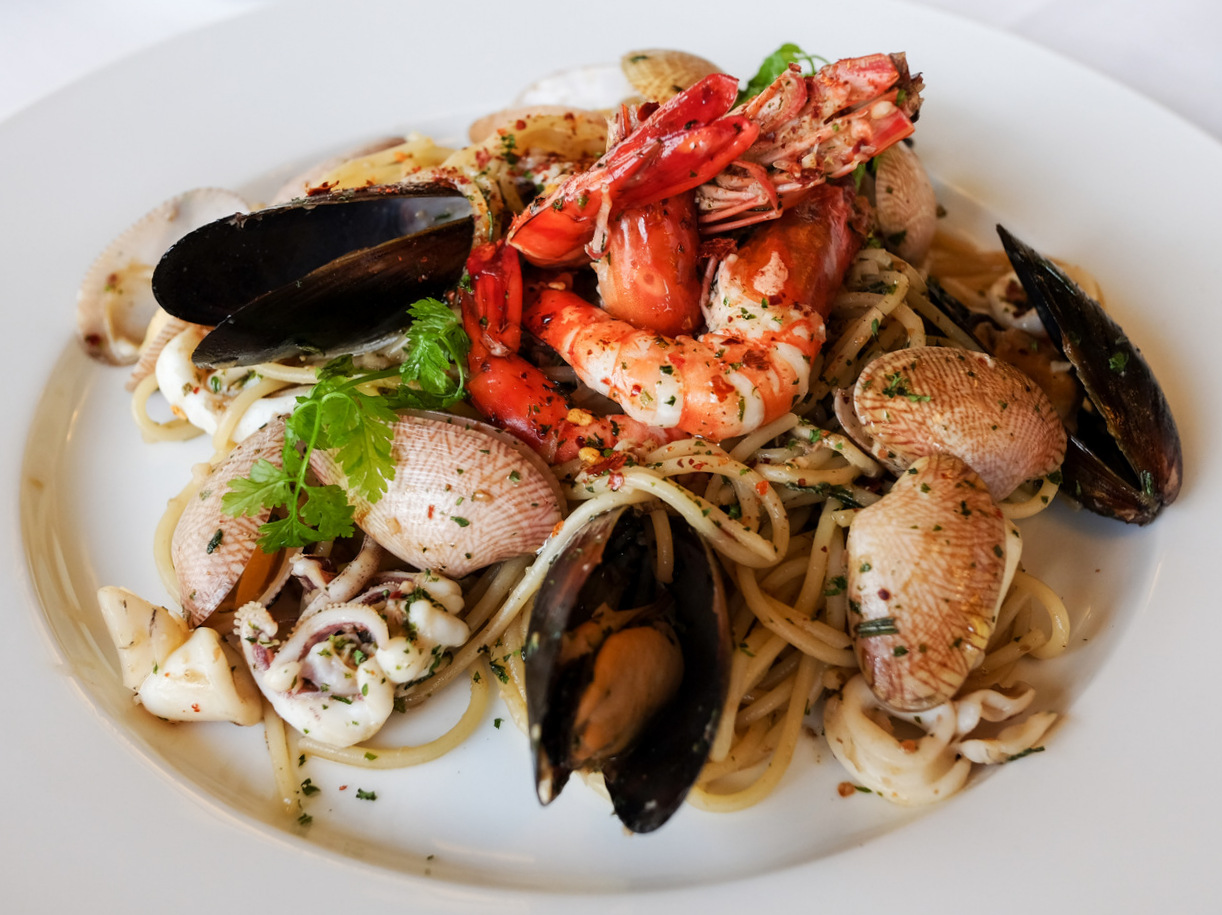 Meats and pizza
Meat matters too – recommendations include the clean-flavoured smoked duck breast with balsamic glaze (RM32), Black Angus tenderloin with parsley mash, grilled eggplant and blue cheese sauce (RM118) and a juicy medium-rare Wagyu patty with textured tomato jam (RM45). Elsewhere on the menu, thin and crisp pizzas should prove crowd-pleasing, with topping possibilities that range from chicken with avocado to beef salami with chillies, turkey ham with pineapples, and tuna with mushrooms.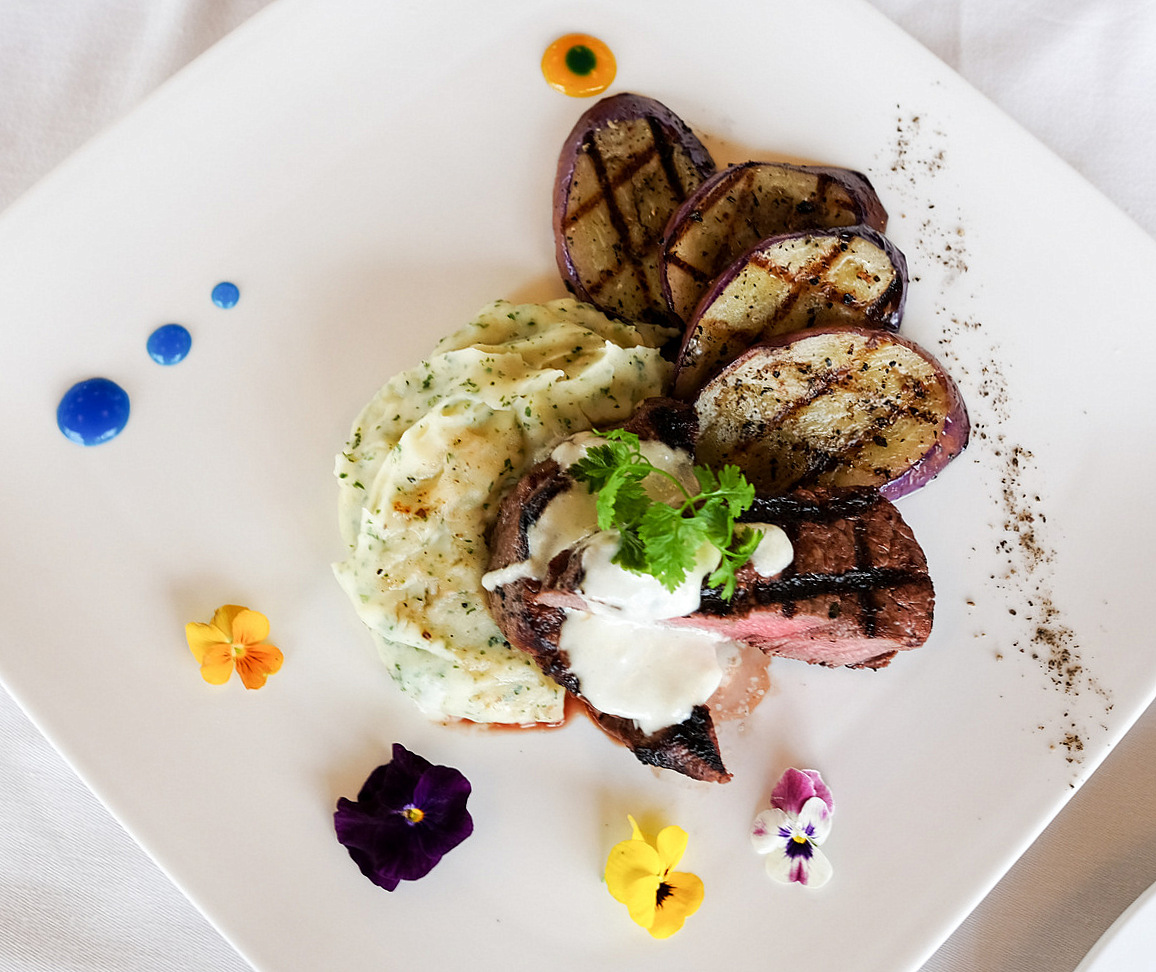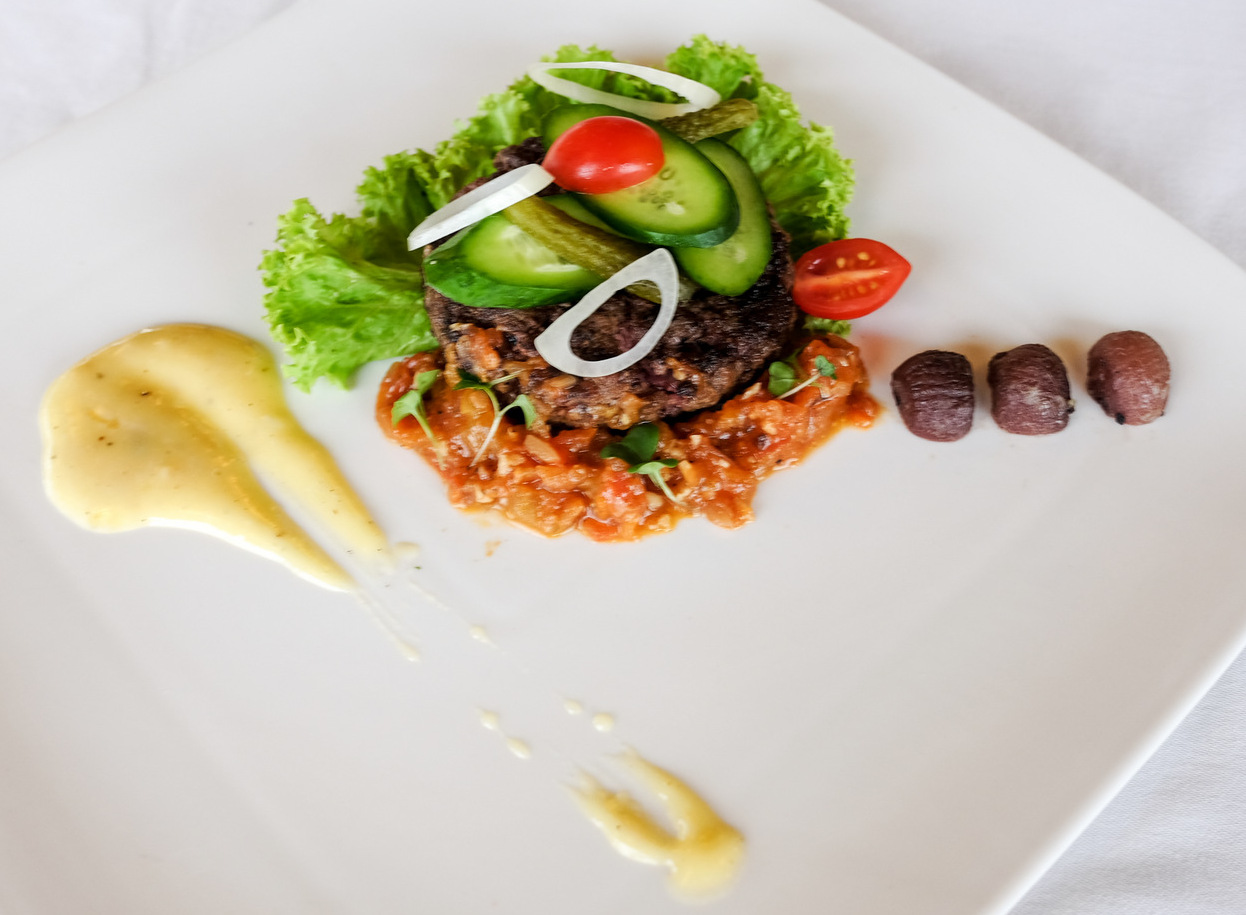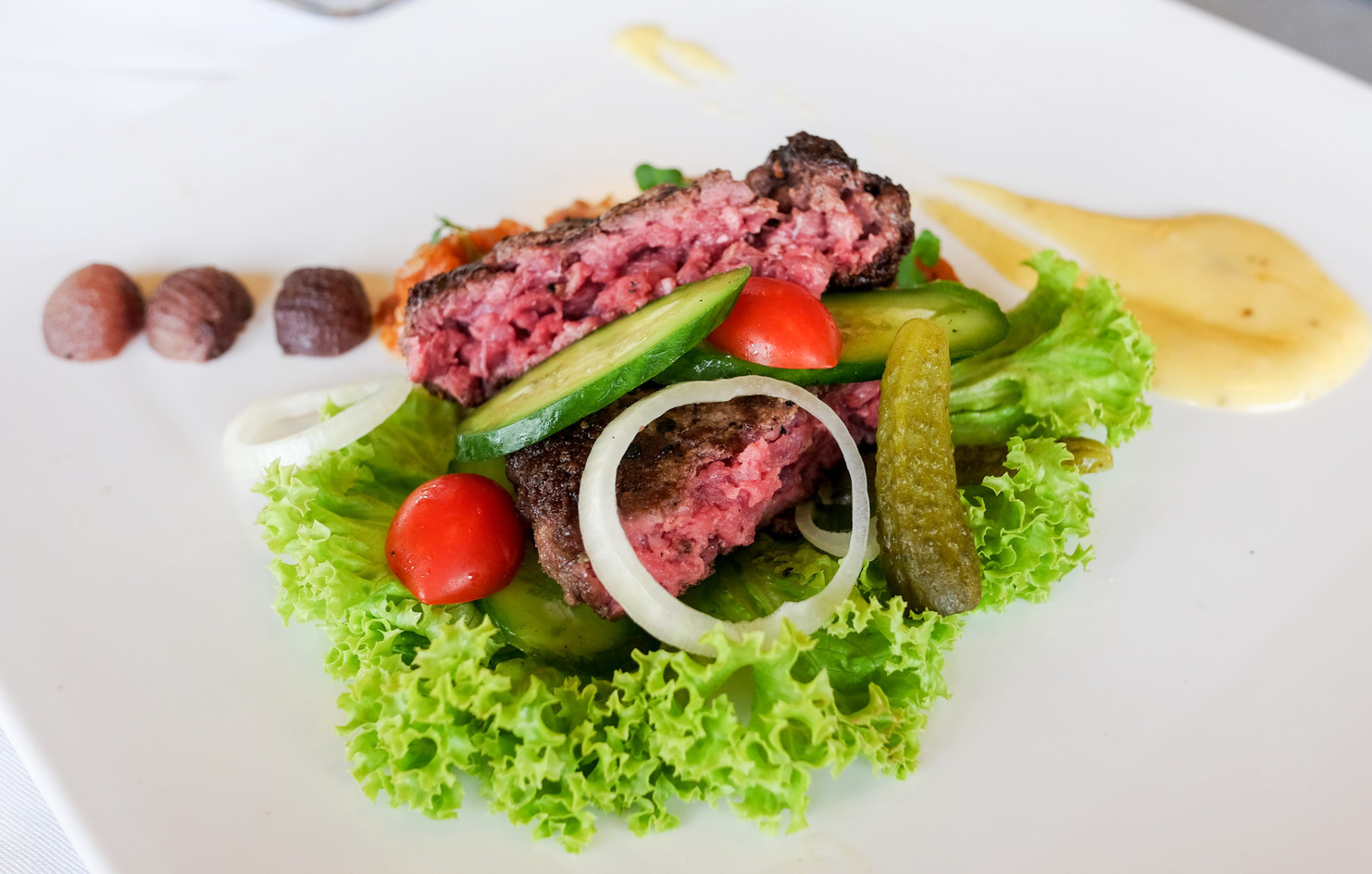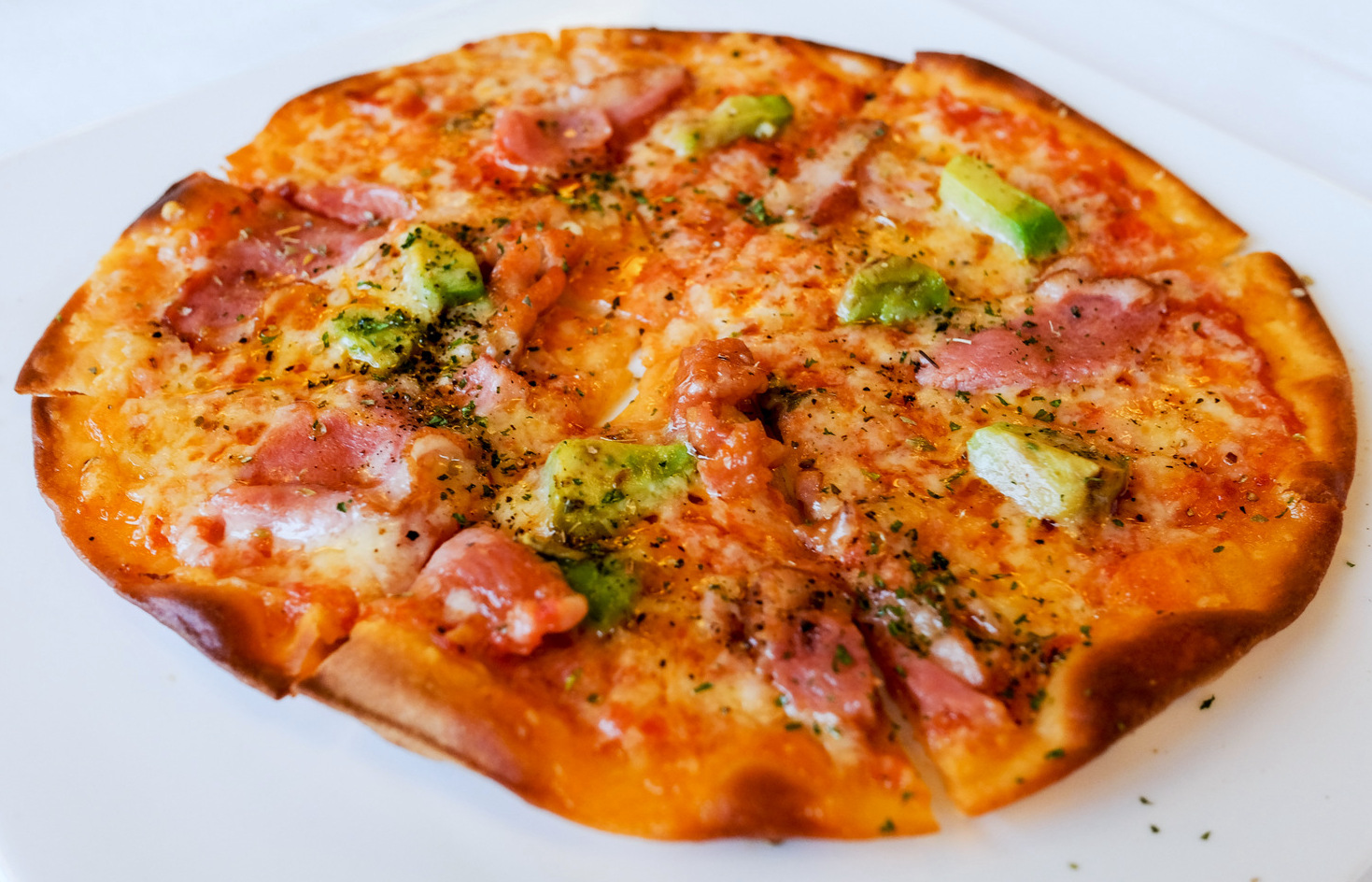 Salads
Balance it out with a salad – Angie's favourite is the mesclun with kitchen-made raspberry vinaigrette (RM18) – and some bruschetta, crowned with choices like piquillo peppers, chicken and mango, or cream cheese with pear and walnuts.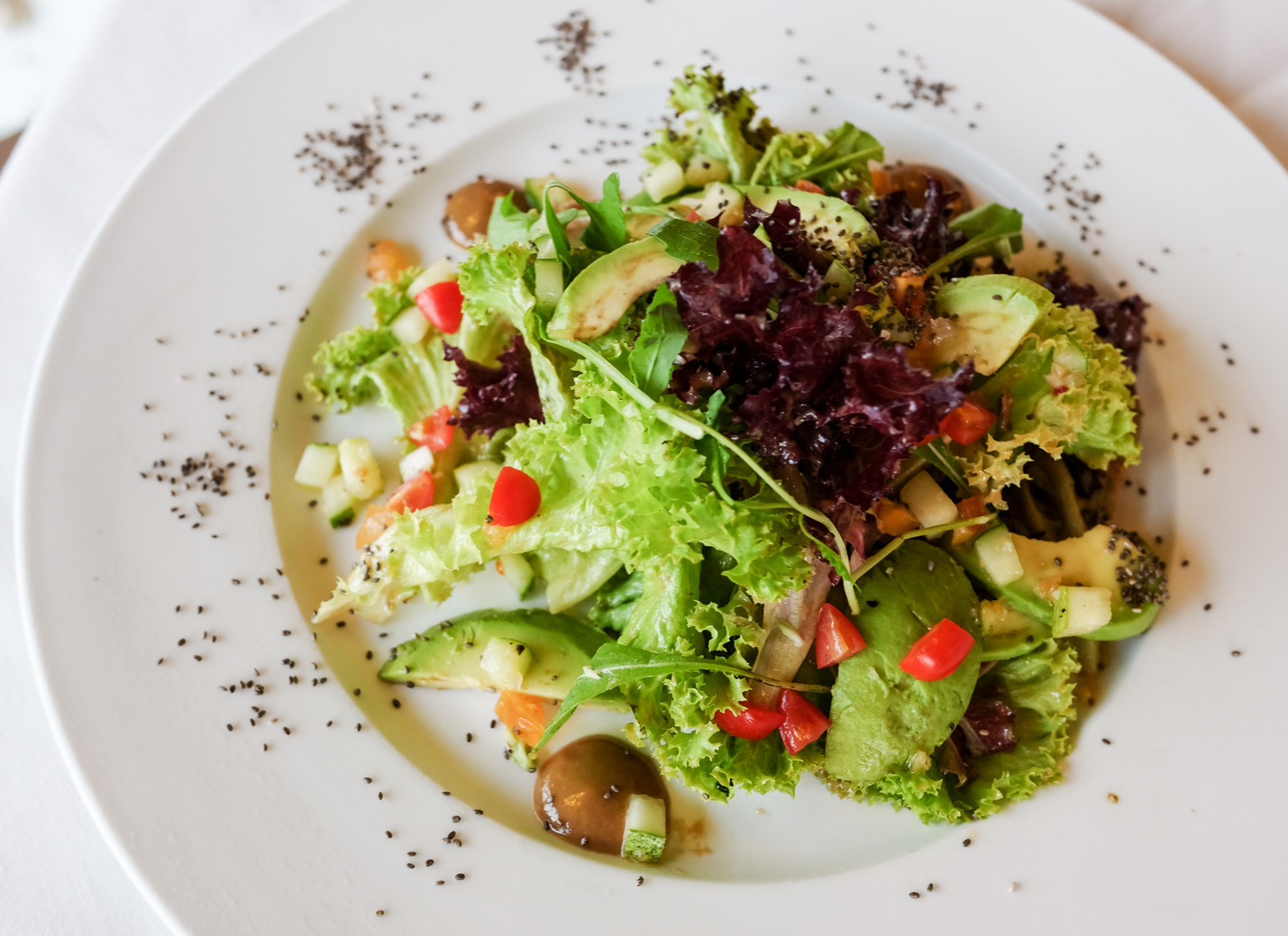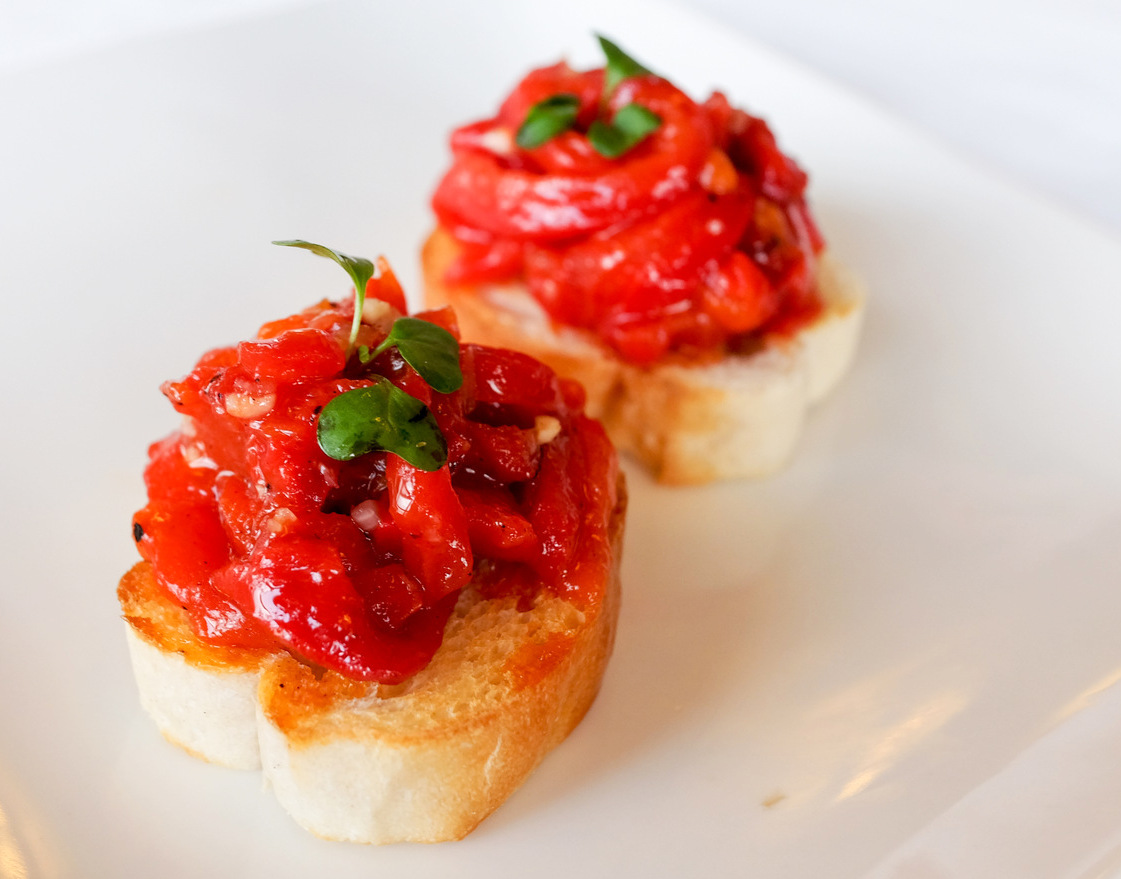 Desserts and drinks
Save space for dessert: Roofino's signature snow ice creations are a true treat – soft, smooth and super-refreshing, in delicate flavours like mango or green tea, complemented with popping boba for a fun boost (RM22).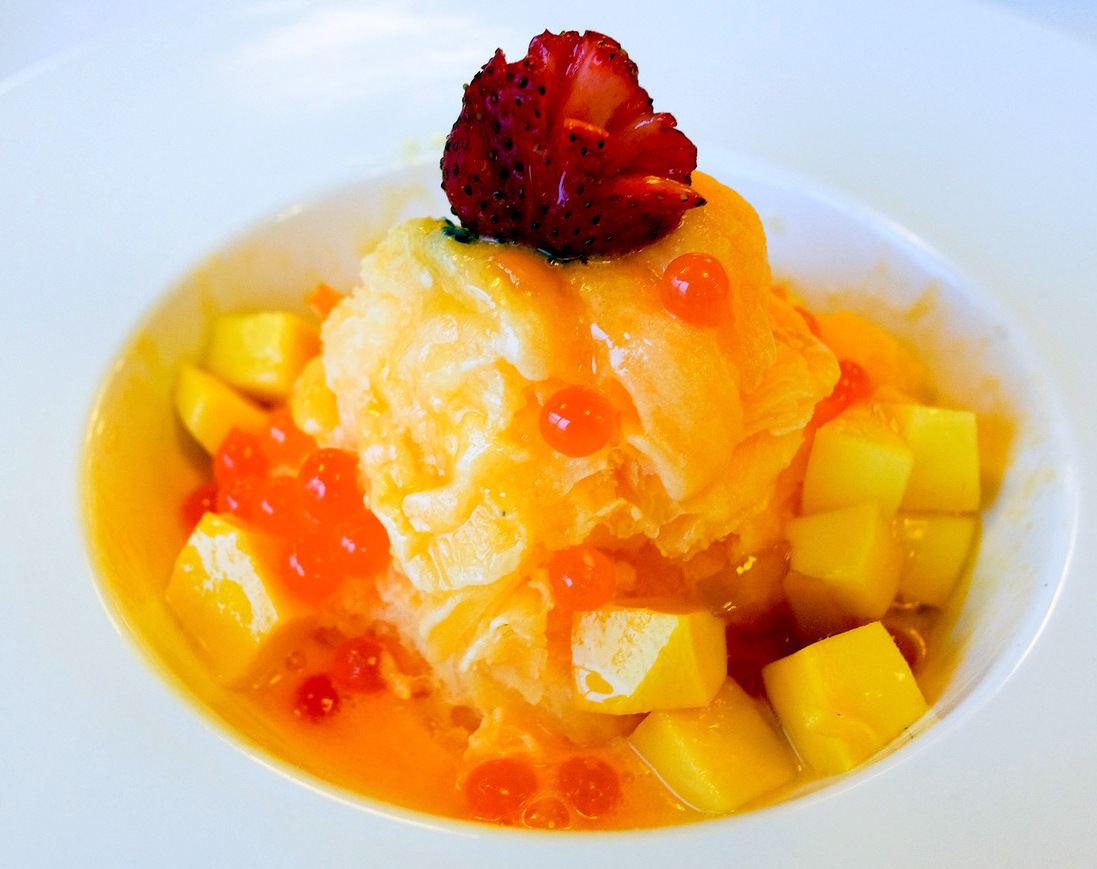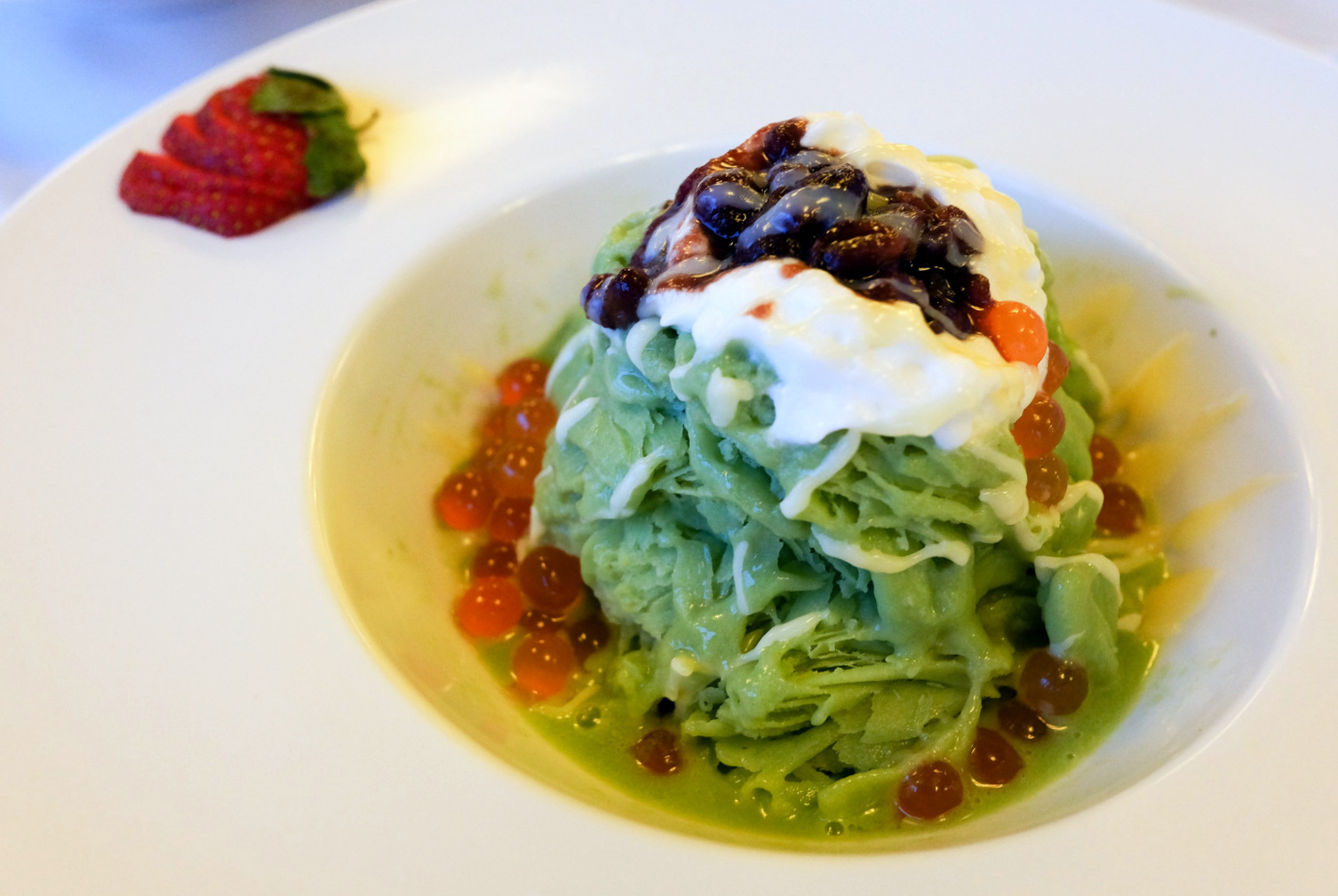 Classic cocktails are available, alongside a respectable wine list that'll ensure a very pleasant evening. We spent more than three hours at Roofino, and enjoyed every minute; many thanks to the team here for having us.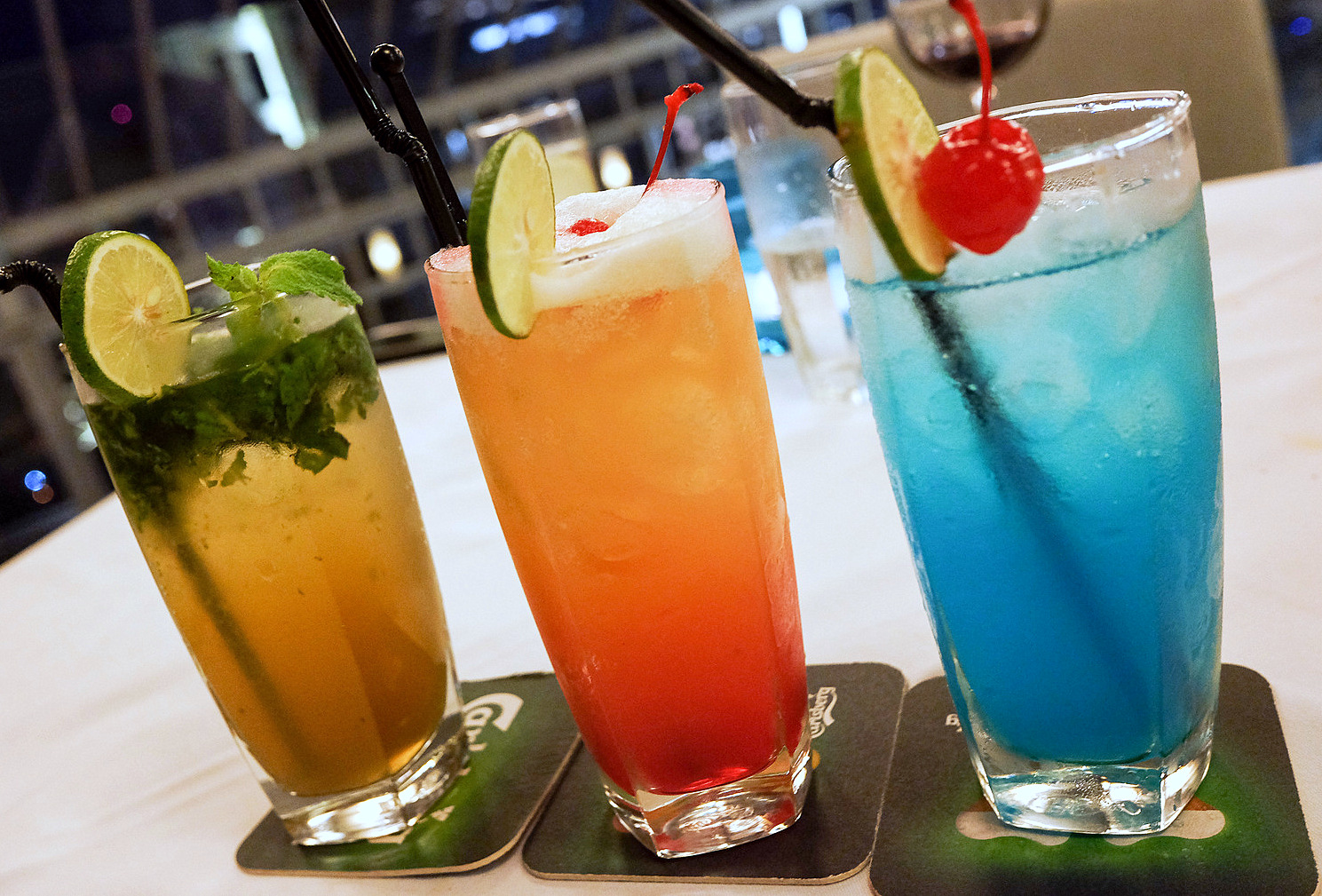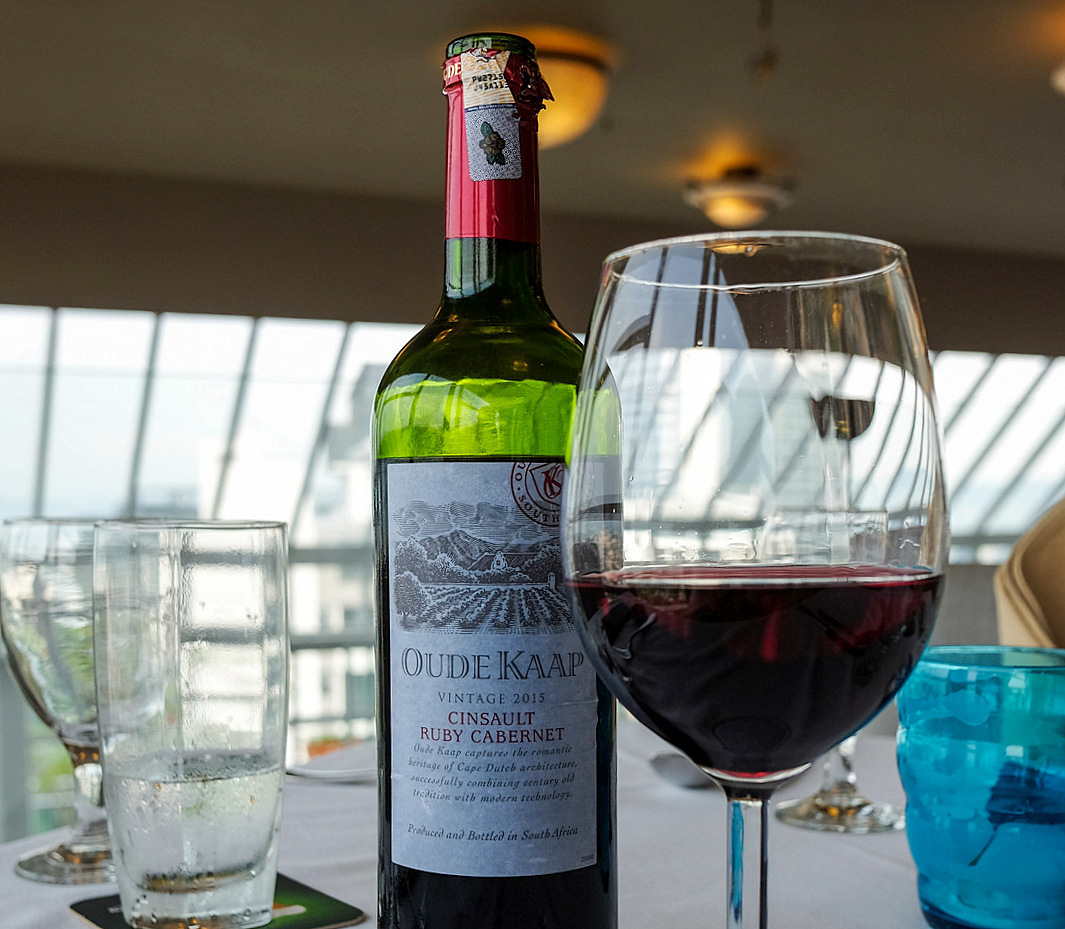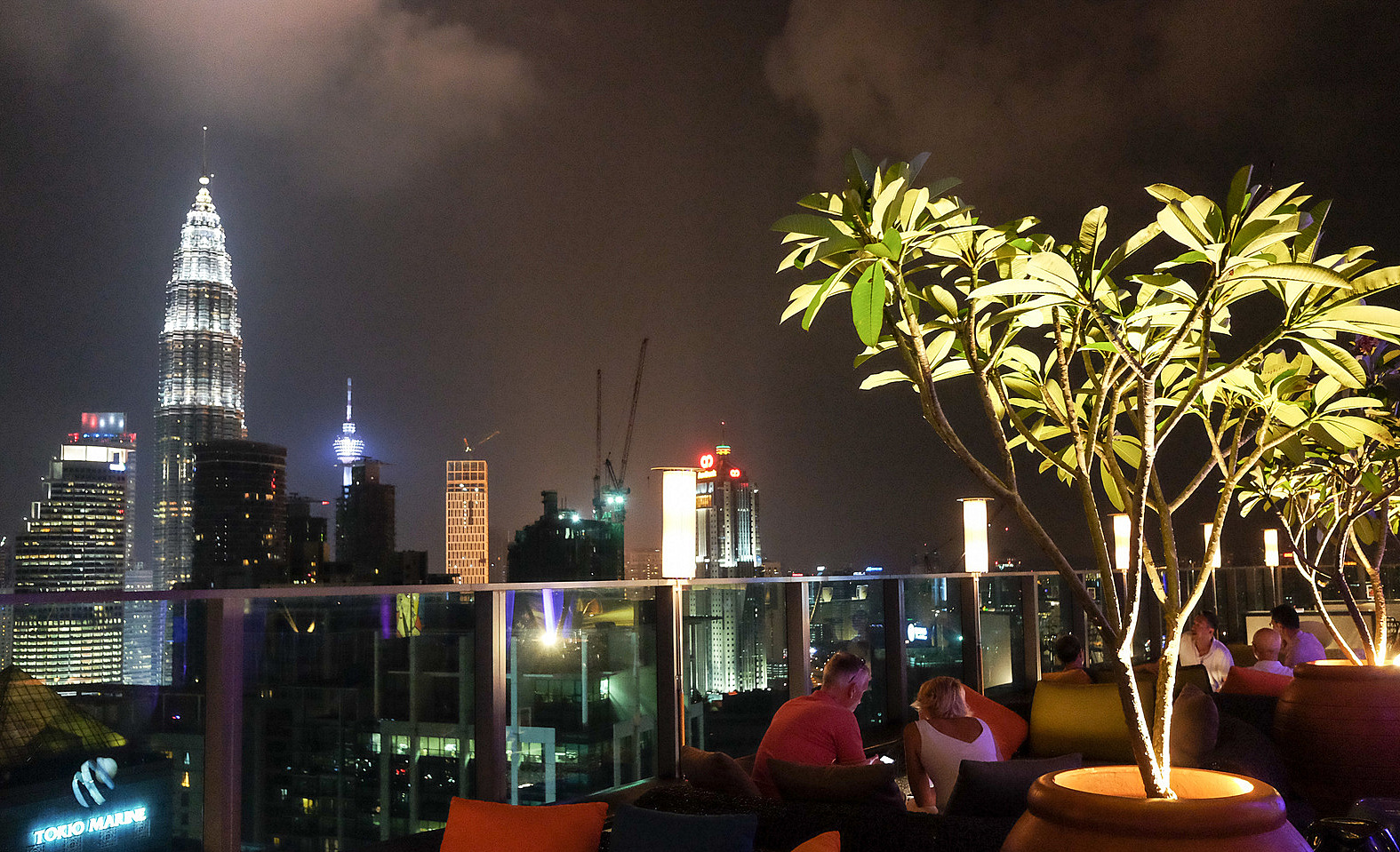 Location & Details
Address: 34th Floor, KL Trillion, Jalan Tun Razak, Kuala Lumpur.
Hours: Mon-Fri, open from lunch onwards, 12pm-3am. Sat-Sun, 6pm-3am.
Tel: +6016-283-2713
Find: View directory for Roofino Skydining & Bar here.