Prezzo at Telawi, Bangsar: Snapshot
On Bangsar's happening Telawi 5 is an Italian restaurant that promises the interesting combination of high-end Italian food and cheap beer. It's a compelling offering.
On arrival, the restaurant was pretty quiet; I met my co-diner and we enjoyed a drink in the distinctly-Mediterranean-vibe venue. The hum of Telawi seemed close enough for us to feel like a part of the buzz but was far away enough to be able to talk at the usual level without having to yell at each other – a pretty common issue in this part of town.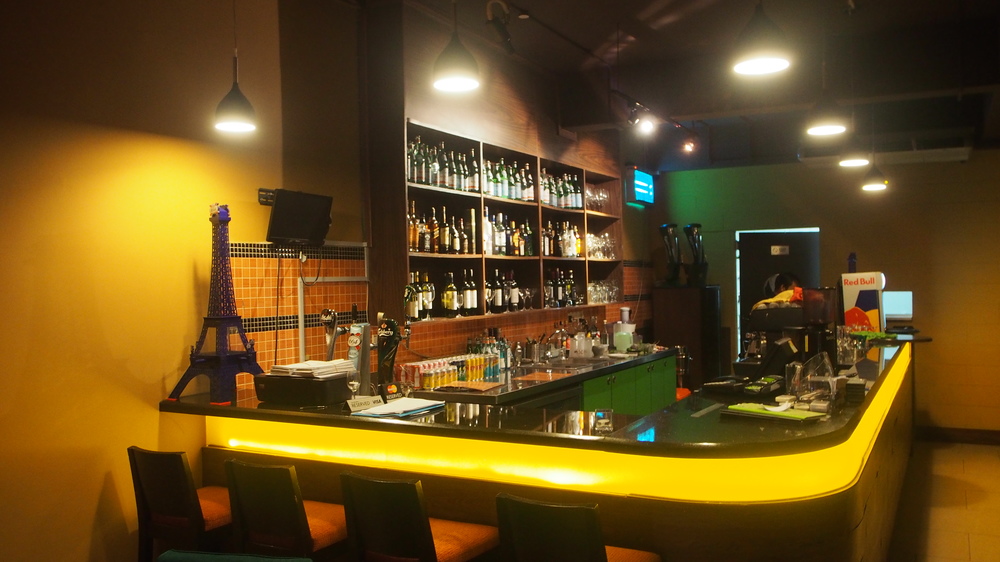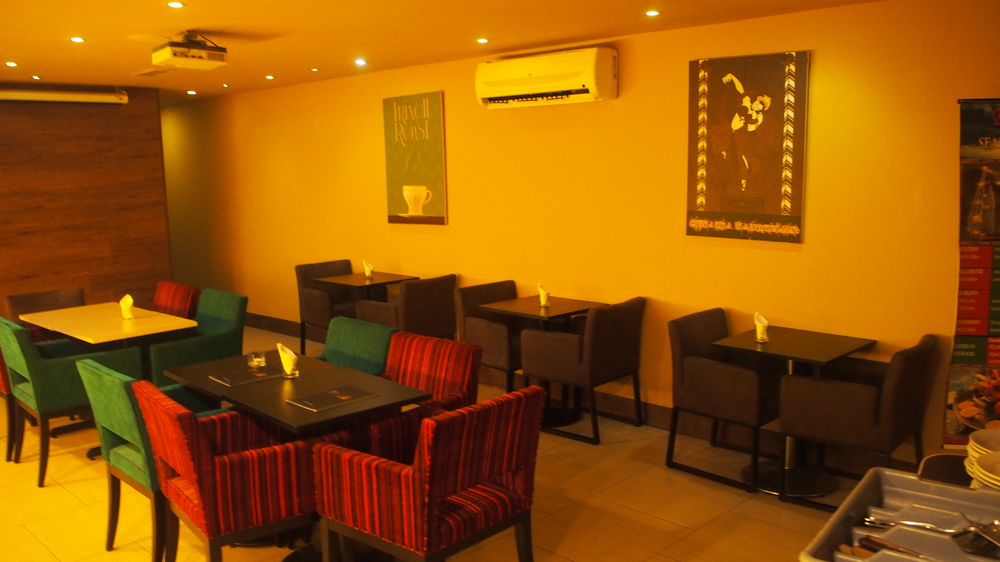 It was also a refreshing change to be able to drink a well-priced – dare I say, cheap – beer in a venue that is clearly oriented much more towards mid- to high-end restaurant than dive bar. Indeed, for those who enjoy good food and cheap booze, a tower of Carslberg for RM80 is pretty impressive, no matter the venue.
First to arrive at our table were olives – great big, salty and juicy ones – and a basket of calamari. The squid was nicely cooked, balanced nicely on the just-chewy side and came in a crispy and roughly finished batter, which felt a lot more authentic than the super-smooth edges on some dishes you see nowadays.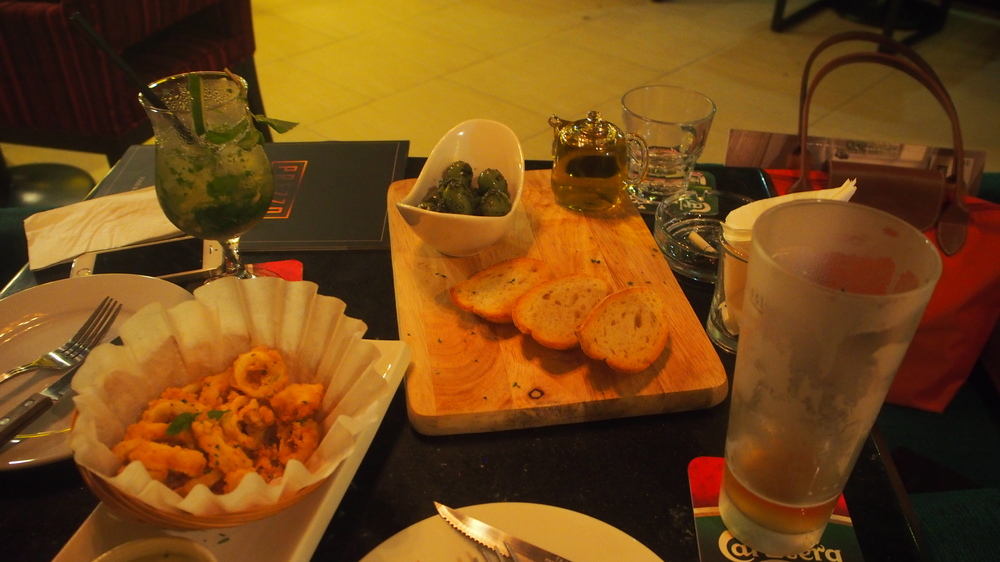 Next to arrive was, effectively, a 'caesar salad pizza' – that is, a chicken caesar salad, with juicy moist chicken, sweet cherry tomatoes, crunchy green leaves plus eggs and cheese, served on crispy white flatbread.
Soon after followed a rich, satisyingly creamy risotto which showed great depth of flavour, including arborio rice infused lovingly with earthy mushrooms, salty parmesan cheese, and served with more leaves.
All in all, this was a wholesome and filling meal balanced well with a good selection of salad, to make you feel like you've not pigged out too much (although you probably have, given the high levels of rich oozy parmesan in the risotto).
The setting is warm and friendly and, partly thanks to its location and partly thanks to its good-value drinks menu, Prezzo definitely feels like a place to go get a tasty meal over a relaxed catch-up friends before hitting the town and the raucous Telawi. Mediterranean folks who like to eat well and eat late will feel right at home.
Location & Details
Prezzo
14 Jalan Telawi 5, Bangsar Baru, Kuala Lumpur
Tues-Sun, 930am-12am
Tel: +603-2201-0213