Merrymaking with Wine and Dines at Mamamon: Snapshot
Tucked away in the neighbourhood of Taman Desa, Mamamon adds itself to the roster of fantastic eats in the area.
A secondary outfit to next-door Monkey Bar, this Italian fusion restaurant establishes itself as the parental alternative to its sister venue, catering more towards the full F&B experience.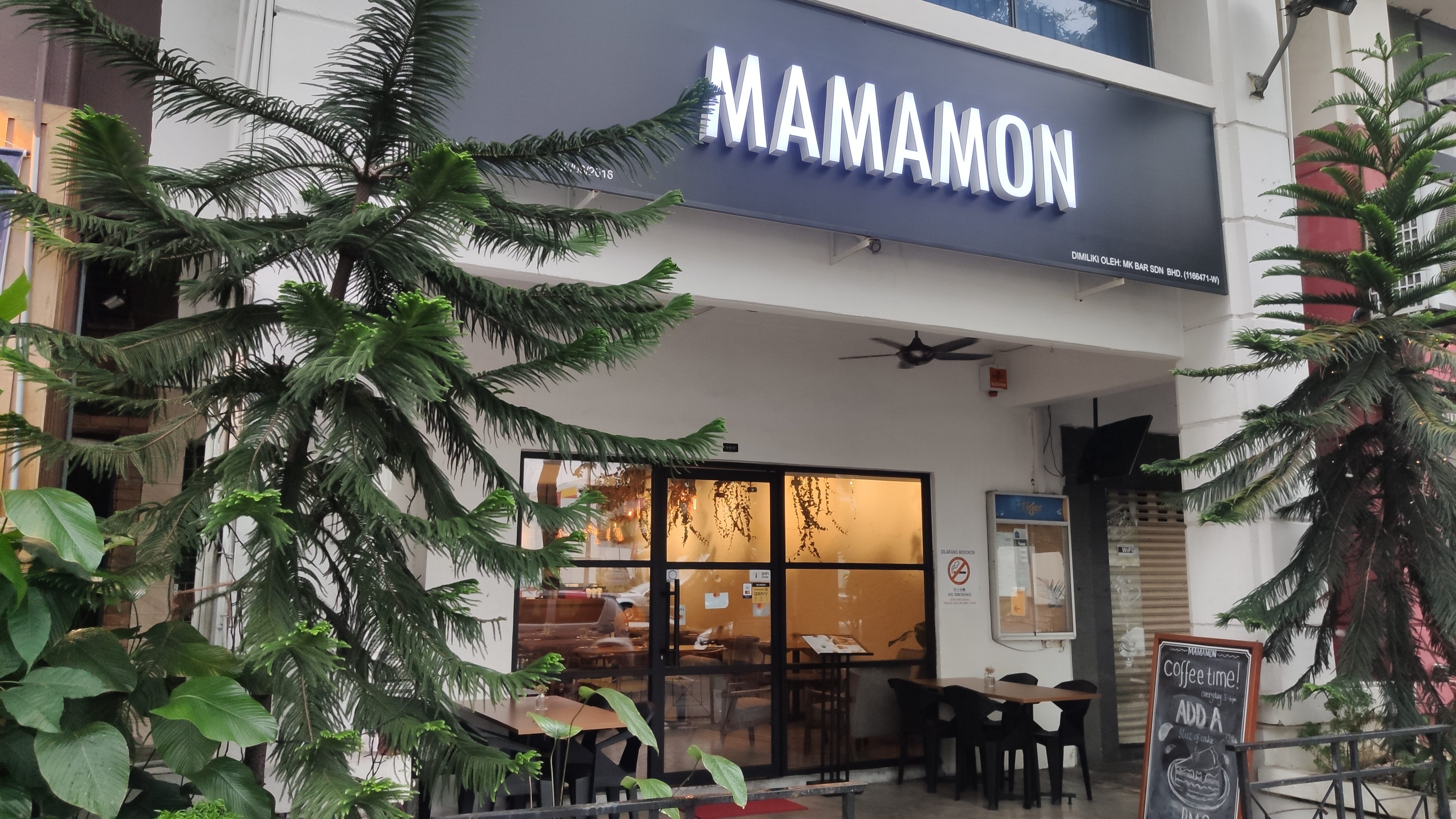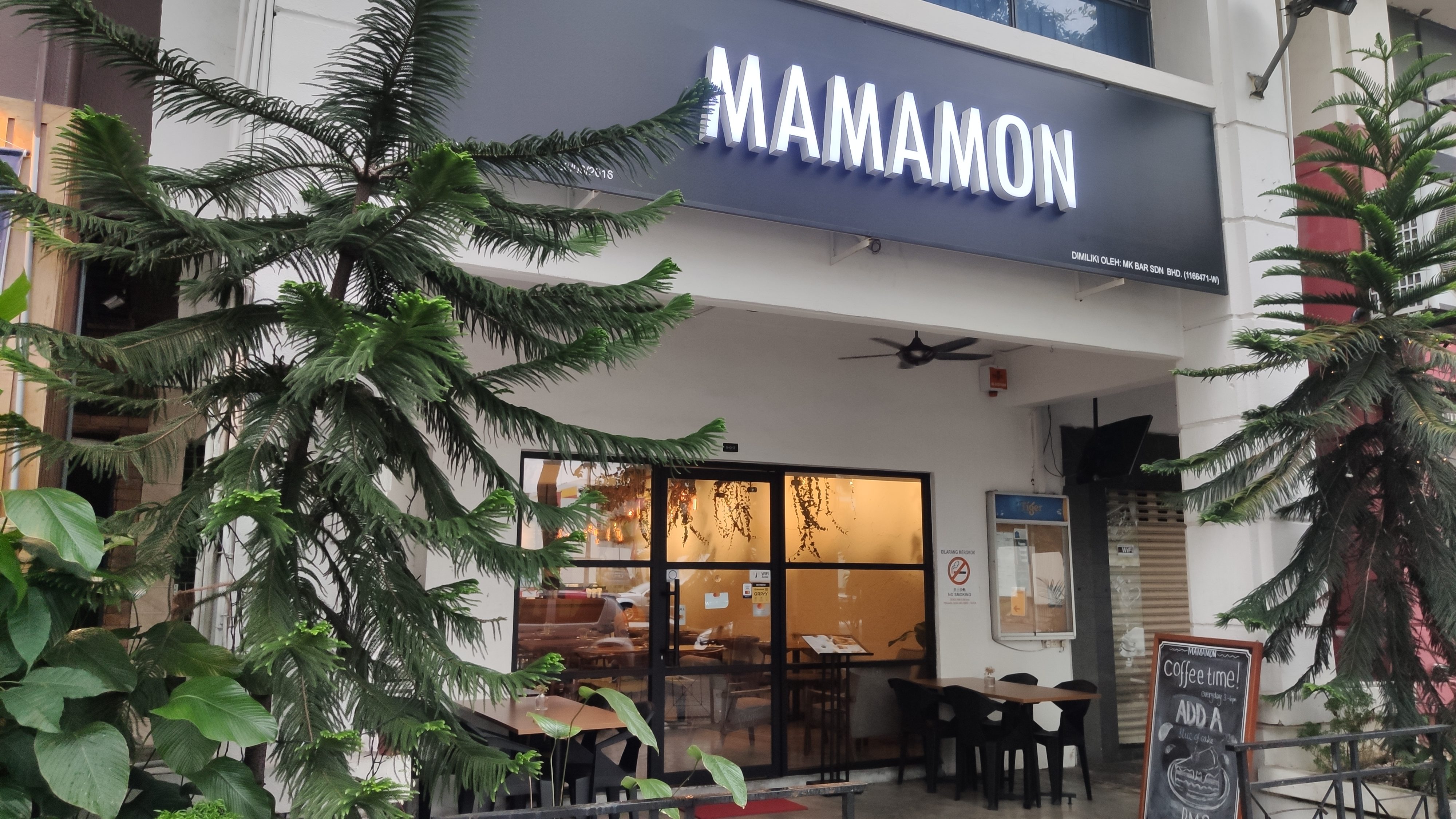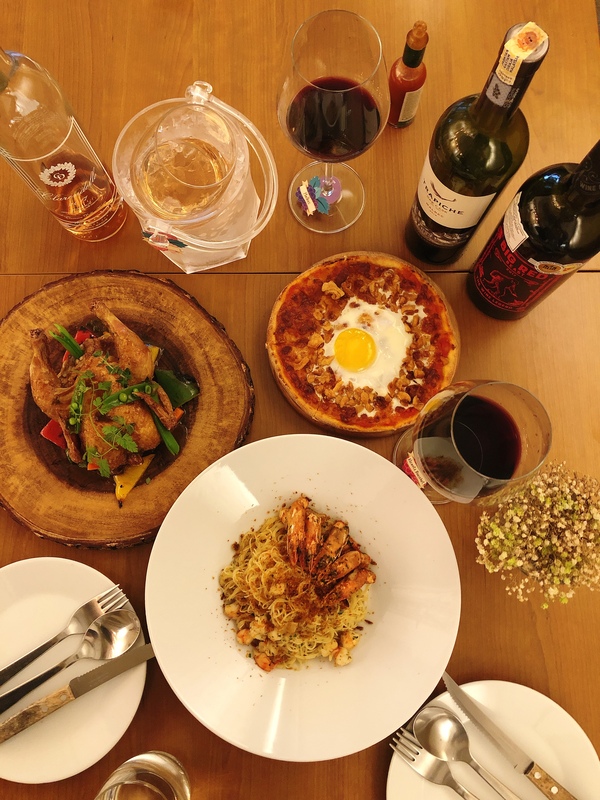 The combination of classical Italian favourites with Asian flair is not a new spiel to us, but Mamamon reestablished that such a fusion can indeed be done properly.
Pictured below is a surefire hit among local food-lovers: Crispy Pork Lard and Egg Pizza.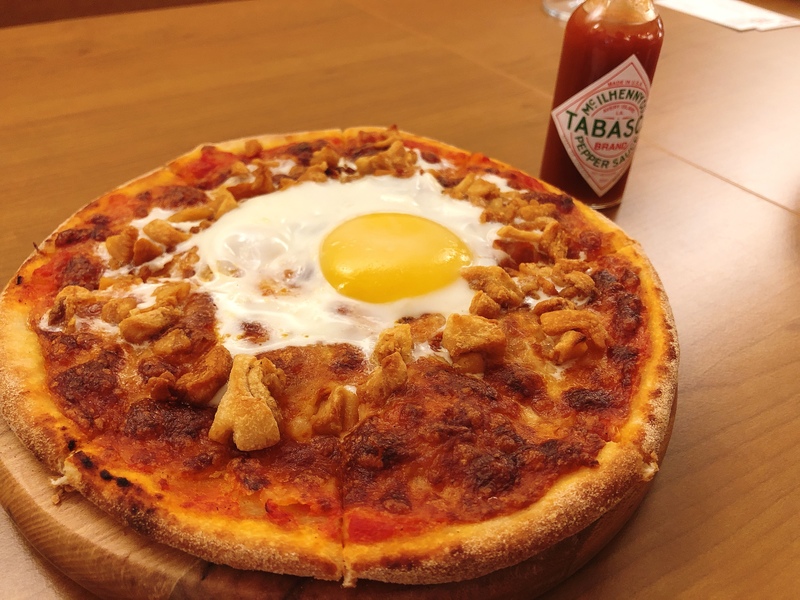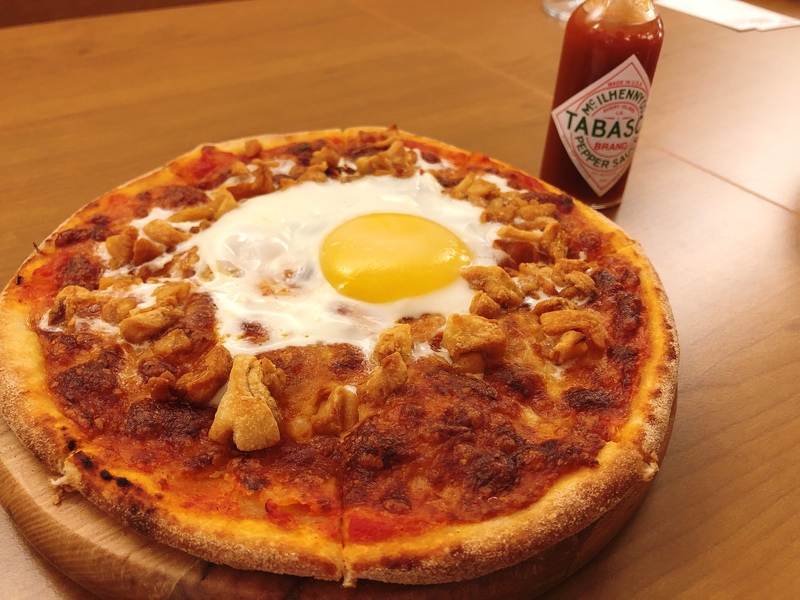 Crisply fried and generously scattered over piping hot pizza base, bites of beloved pork lard popular in Chinese cuisine meets the rich creamy touch of a sunny-side-up egg in a serving that is perfect for sharing on the side.
The delectable Pasta Bottarga presents itself as what some might term a "bougie aglio olio": containing familiar hints of the oil-based pasta, but with the enhancement of fresh chunks of prawn, hints of the rich shellfish stock, and flakes of the premium bottaga fish roe over a bed of angelhair past.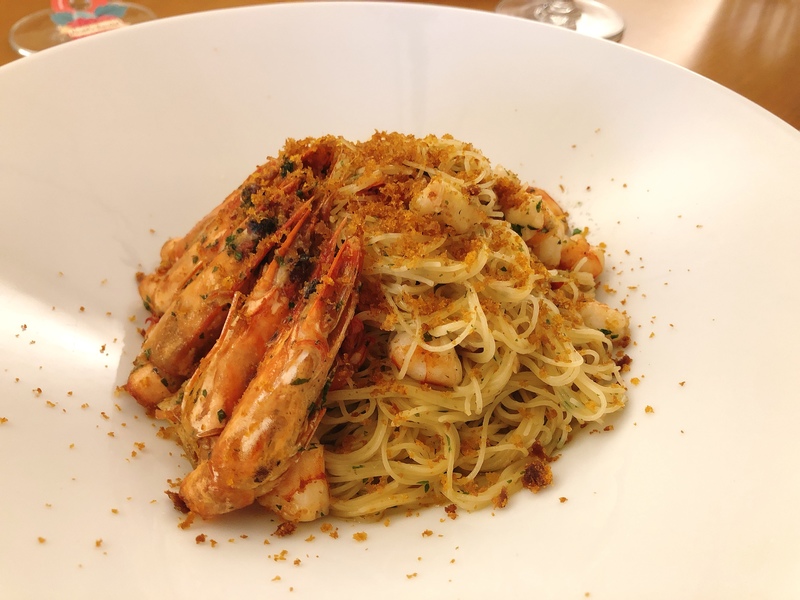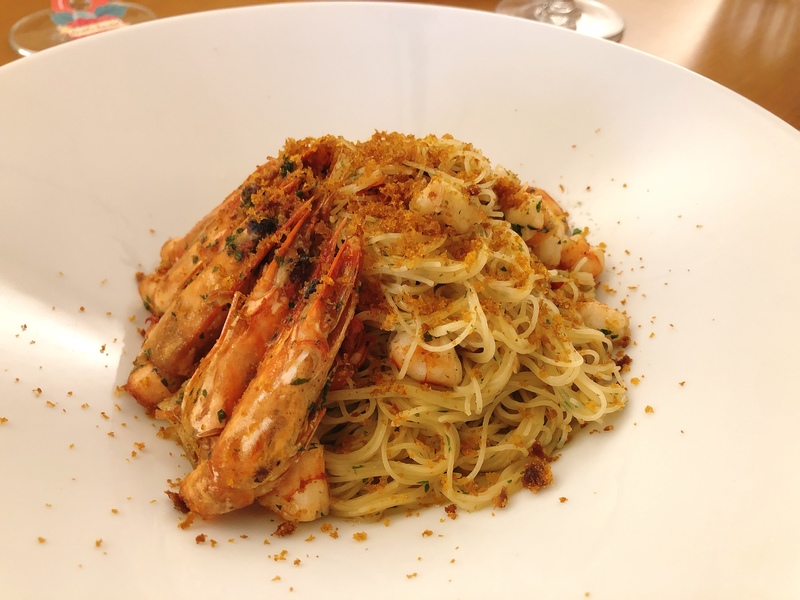 The gentle, light flavour of this pasta is almost easily an everyday treat, and if not for other eye-catching things on the menu, we'd happily settle for this.
The deceptively small Spring Chicken definitely sprung quite a surprise at how flavourful this pigeon-sized preparation could pack. Stuffed with soft risotto, every bite was juicy and well-seasoned. Served on a bed of roasted vegetables, you don't have to bother slaving through any dry bits you'd expect to find in a roasted bird, and this one will make a good substitution for any other fancy fowl features.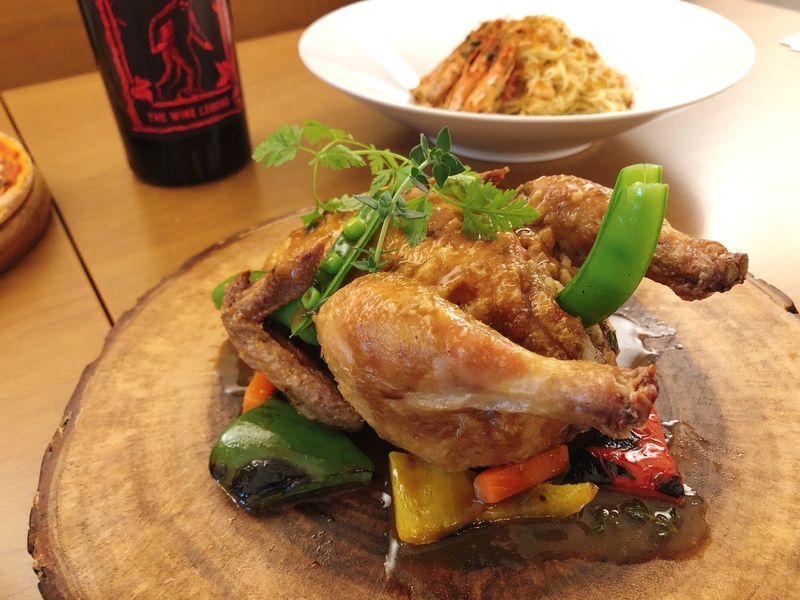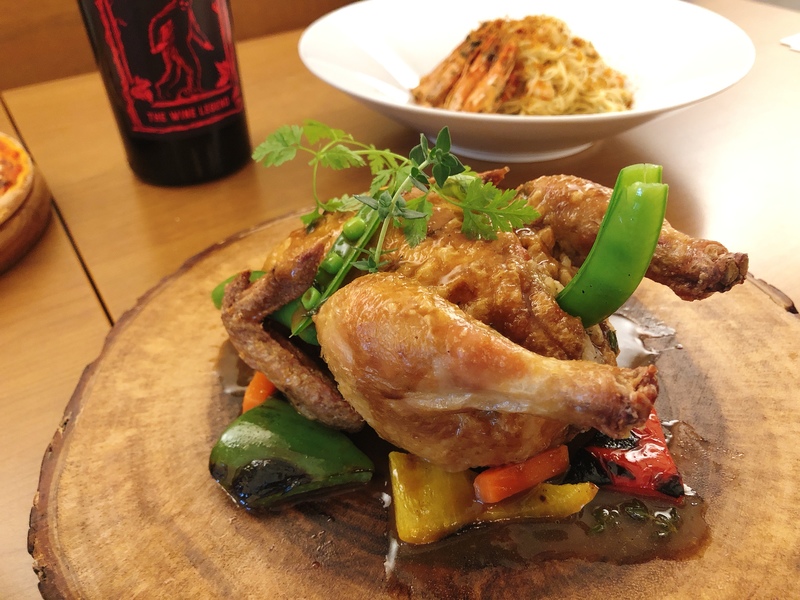 The Wine Tour
As Mamamon professes attention to the more easy-going, relaxed crowd, a fascinating alcohol experience is ready for you in the form of The Tour of Wines. Accompanied by an infographic of a menu featuring 20 grape varietals, even the most intimidated of wine-drinkers in the group will be greatly reassured with the detailed bar charts of all the need-to-knows of a wine, and the possible flavours of the particular variety.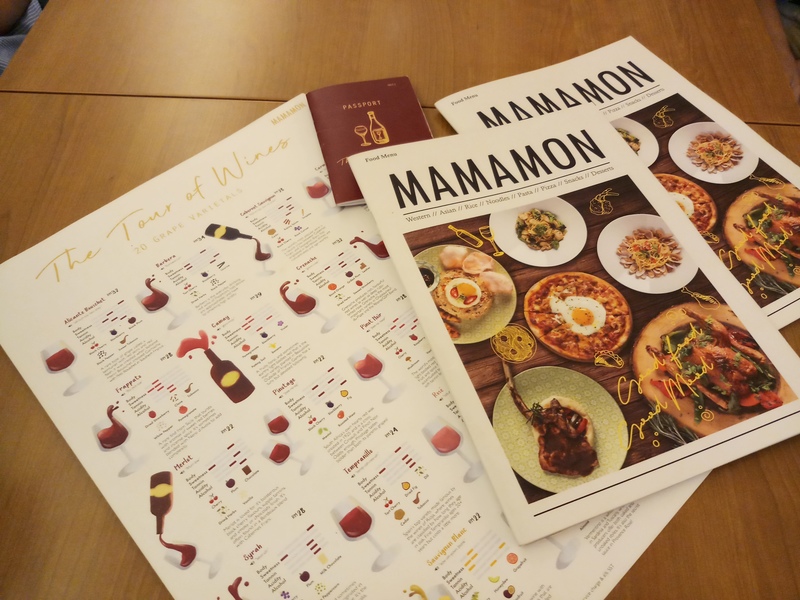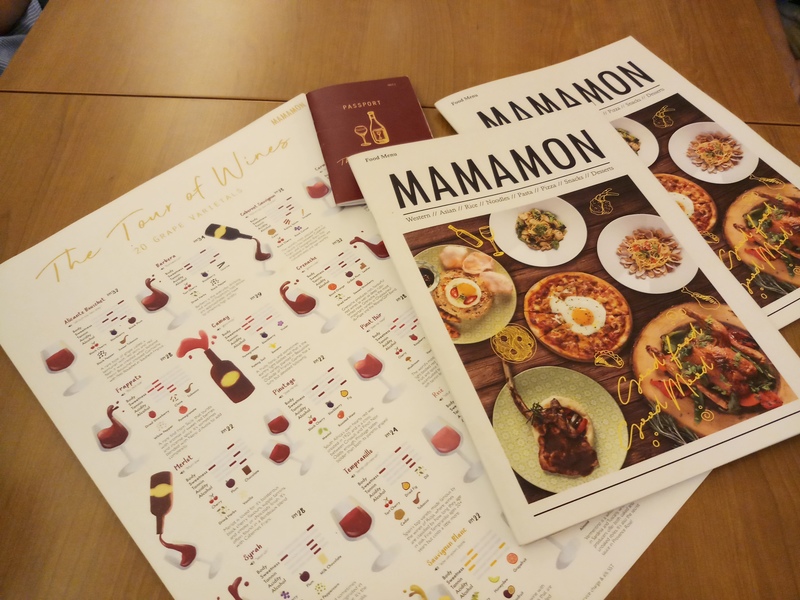 With the purchase of each glass comes a sticker to place in the Tour of Wines Passport, an absolutely adorable collectible for guests to jot down personal notes and encourage drinking out of one's comfort zone.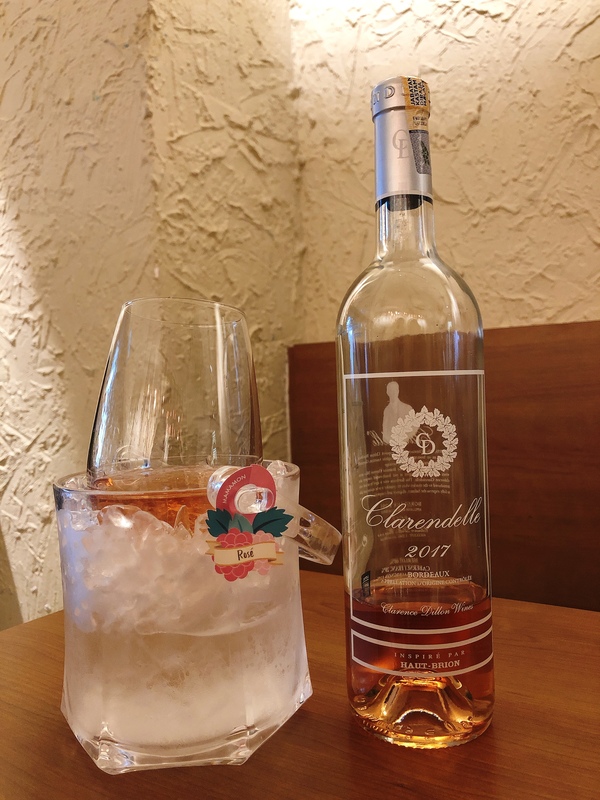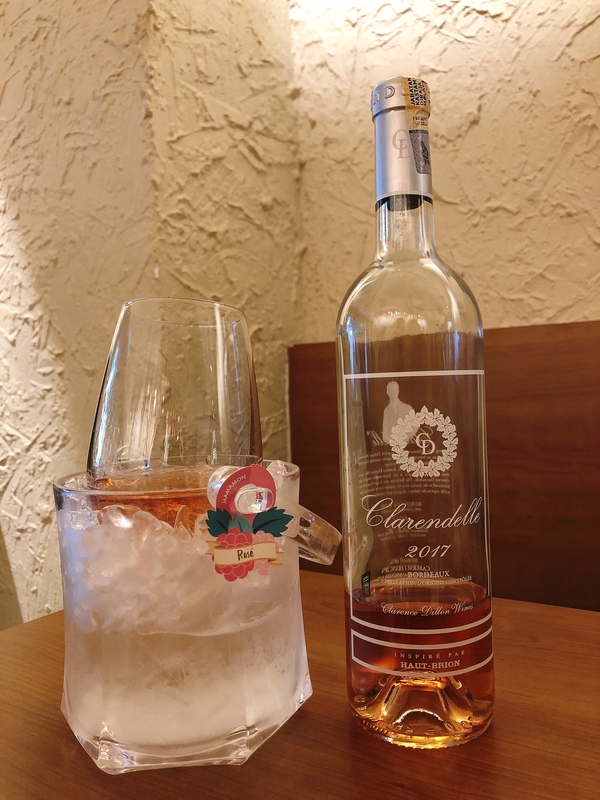 Here we opted for the Rosé, a Clarendelle 2017 Bordeaux, a sweet, light drink that went with the wide range of food we had for the night. Its gentle buzz in alcohol and flavour amplified the taste of our food!
To prevent the wines from oxidizing, Mamamon's waiter showcased a nifty cork puncher that saves the whole bottle for the sake of one glass.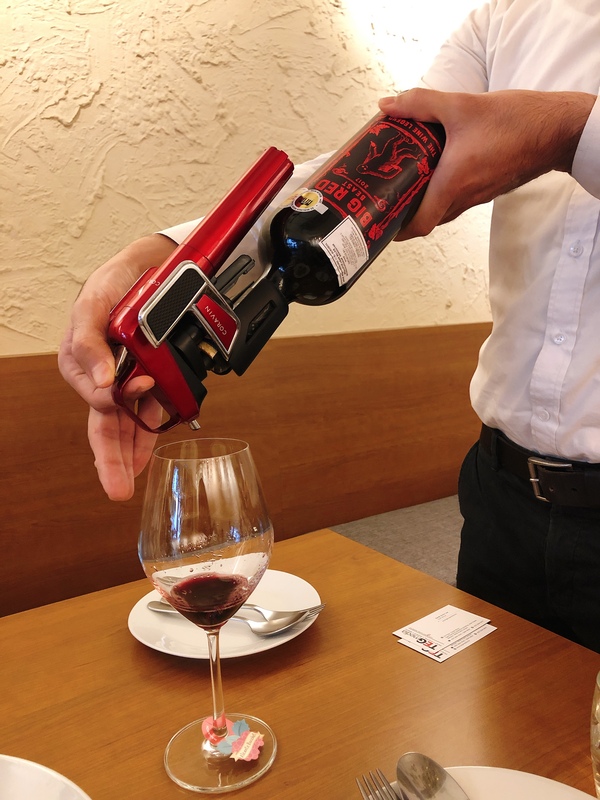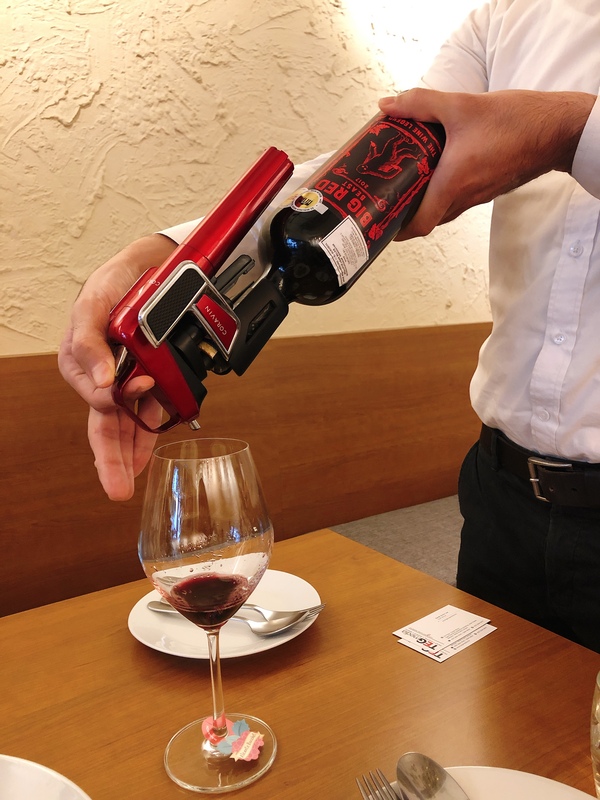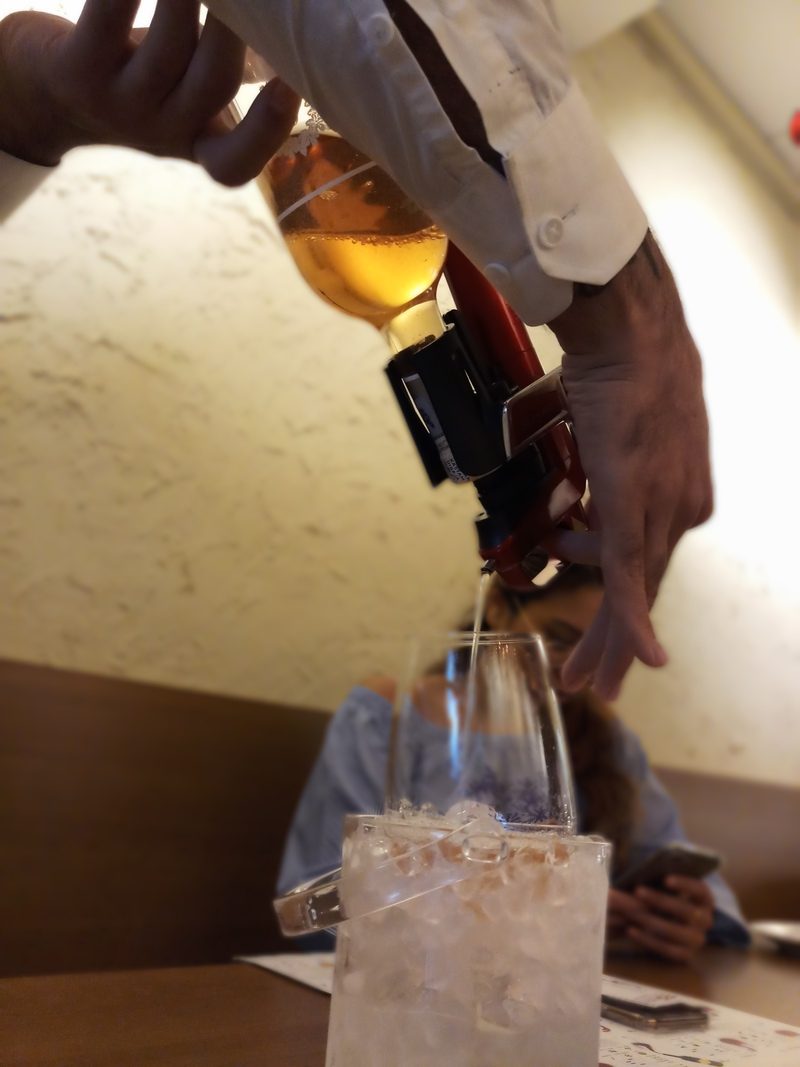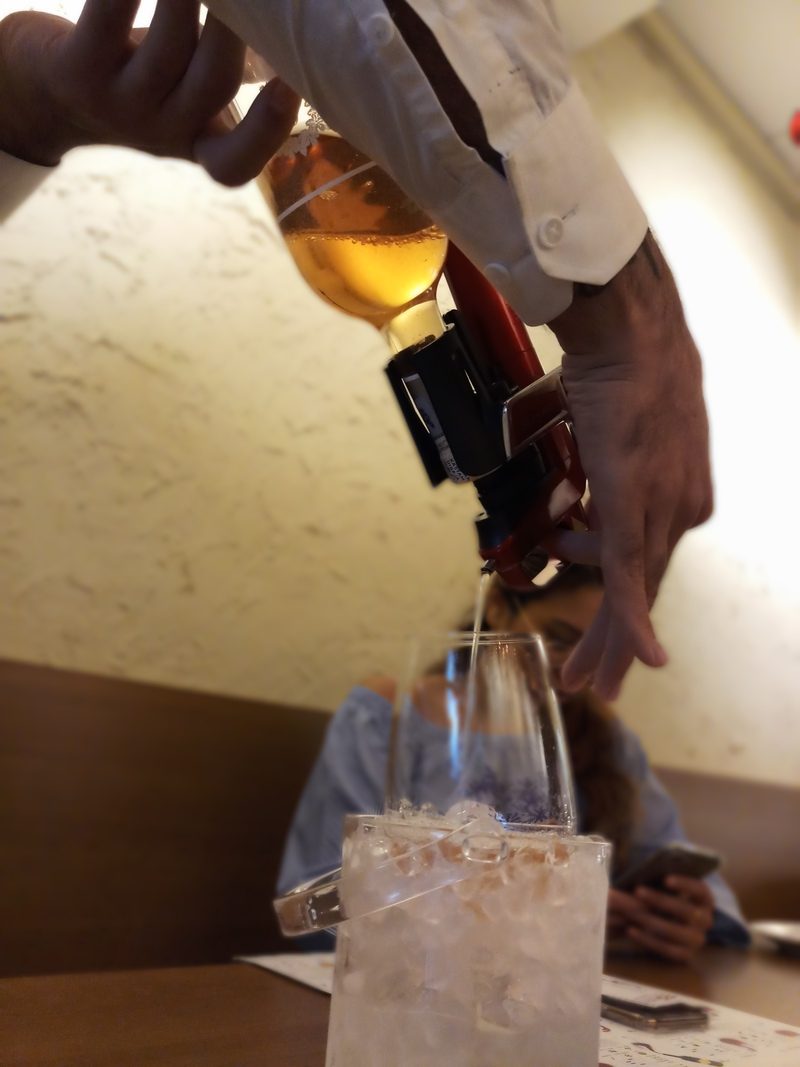 With already a choice selection of dishes and drinks to fall in love with on only one visit, another visit to explore the rest of the menu is definitely in store.
Location and Details
Address: 5-0-2, Jalan 2/109f, Taman Danau Desa, 58100 Kuala Lumpur, Wilayah Persekutuan Kuala Lumpur
Tel: 018-288 2895
Opening hours: 11am – 11pm daily