A Taste of Japan: Four Hands, Four Courses
The 'Two Friends – One Cuisine' series returns to The Library at Ritz-Carlton Kuala Lumpur, with Chef Wai and Japanese Tastemaker Chef Machi from Yukibana at Shook! collaborating to present an exclusive tasting menu for a limited time only featuring a fine blend of European and Japanese cuisines.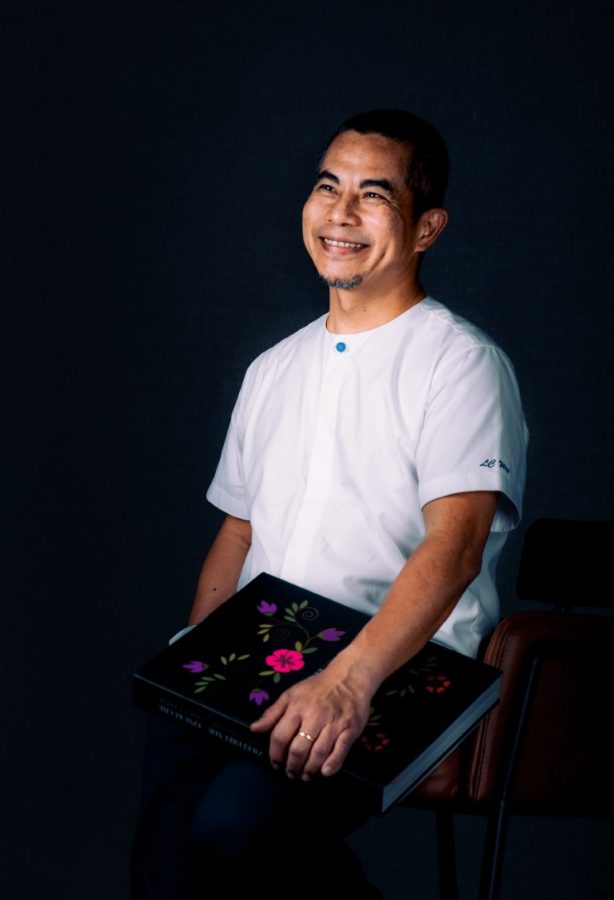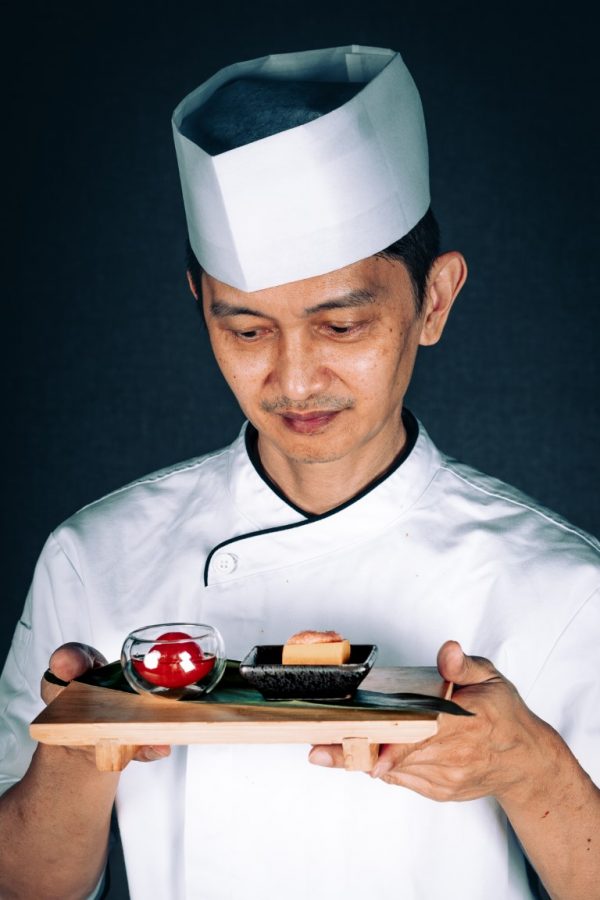 Diners can relax in the impeccable ambiance of The Library as they indulge in an enjoyable 'four hands' dinner that pays tribute to freshest seasonal ingredients from Japan's natural bounty of land and sea, with each creation reflective of a compelling story that celebrates the two chefs' journeys. As an added option, the flavours, textures, and colours of the tasting menu will be augmented by an illustrious range of fine wine and sake.
We sampled a preview of the menu, shared below, and found the food, presentation, and service to all be excellent. For the main course, unless you don't eat meat, we do recommend choosing the lamb over the flounder. We ordered both and felt that while the flounder dish was creatively and beautifully prepared, the lamb was truly outstanding and a strong contender for the best dish of the night.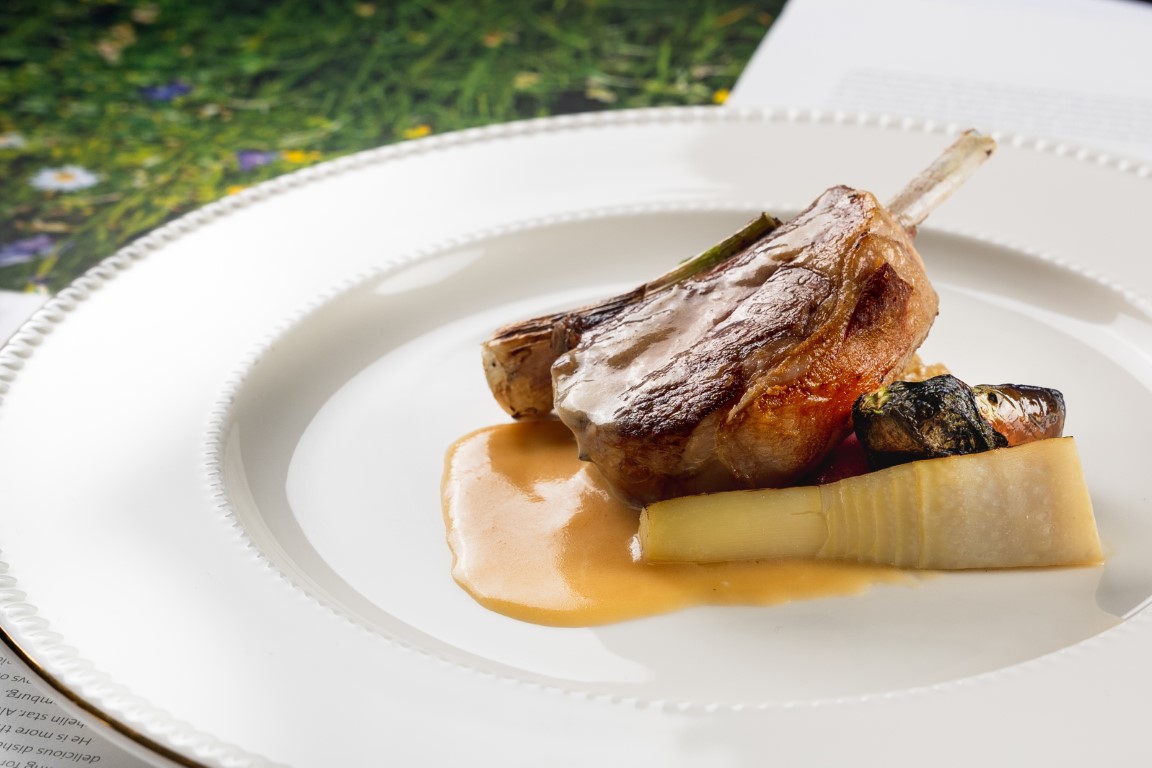 The level of effort that goes into each course of this meal is quite evident in its plating. One example arrives with the first course, the Hokkaido Bafun Uni with Amera Tomato Water. Now, admittedly, 'tomato water' doesn't sound like much of a culinary masterpiece, but it is remarkable, a delicate consommé-like essence crafted from Amera, a sweet Japanese tomato variety. Full of surprisingly nuanced flavour, this was just a delightful start.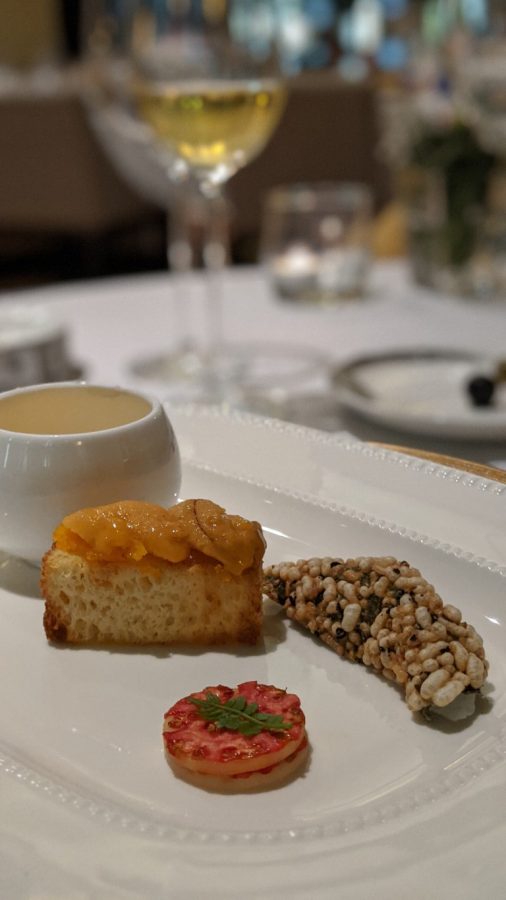 The 'Two Friends – One Cuisine' experience will run for a limited time, until May 13, 2021, and the menu is available for dinner Monday to Saturday. The price is RM300 per person for the full four-course meal, or RM450 with sake and wine pairing. Reservations are advisable.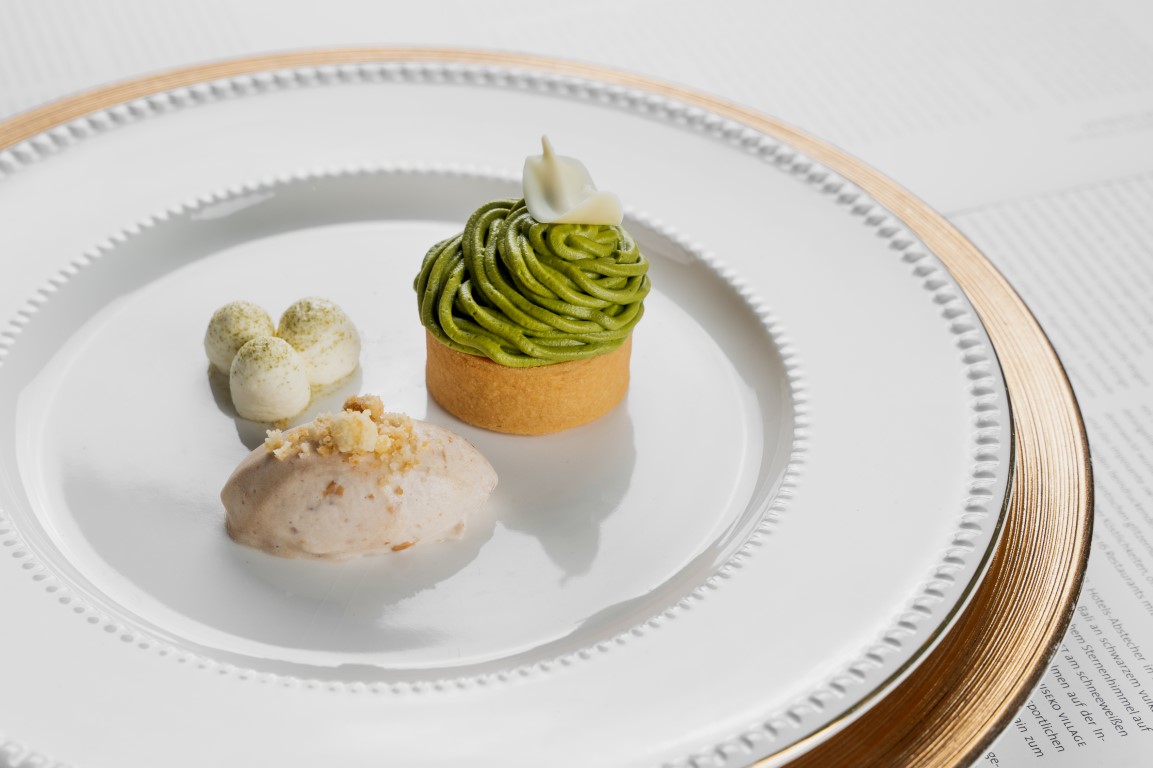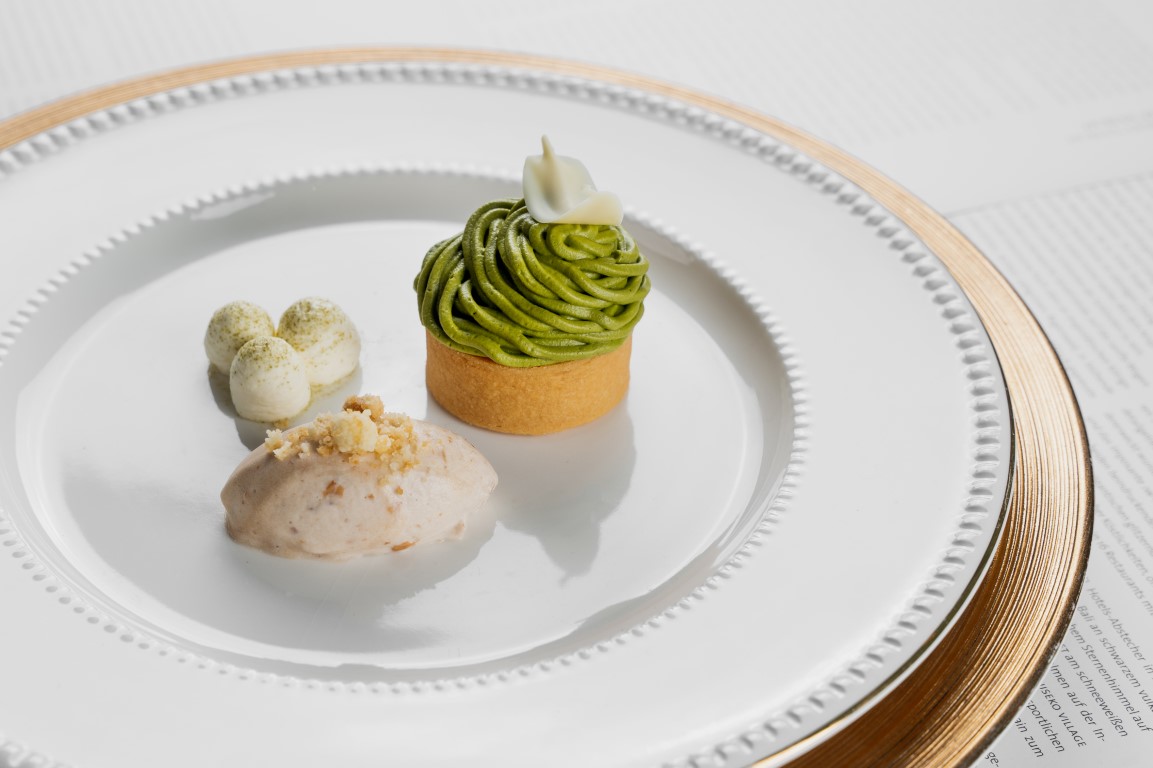 ---
THE MENU
CRUSTY BREAD
Housemade artisan crusty bread served with French butter
HOKKAIDO BAFUN UNI WITH AMERA TOMATO WATER
Hokkaido Bafun sea urchin sandwiched between housemade brioche and
toasted, served with Amera tomato water made by distilling Amera tomato
consommé scented with garlic and basil
(Izumibashi Junmai Daiginjo Tonbo, Kanagawa, Japan)
HOKKAIDO SNOW CRAB CHAWANMUSHI
Free-range eggs whisked with housemade chicken stock, mixed with
Japanese gingko and steamed, topped with steamed Hokkaido
snow crab and Japanese green onion shoots
(Koikawa Junmai Ginjo, Yamagata, Japan)
RACK OF LAMB
Triple-roasted rack of lamb, served with mashed Japanese eggplant,
pan-roasted Hokkaido bamboo shoots, drizzled with a sauce of shiro miso
and 18-month aged Parmigiano Reggiano
(Bonpas Croix de Bonpas, Côtes du Rhône, France)
• OR •
JAPANESE OLIVE FLOUNDER
Skinless flounder fillet, cut into strips and rolled with mashed prawns,
seasoned with herbs, and poached in flounder fish stock, served with
lobster reductions and beans ragout
(Alkoomi White Label Chardonnay, Frankland River, Australia)
GREEN TEA MONT BLANC
Sweetened green tea and ivory chocolate filling in the form of vermicelli,
latered with adzuki beans in a tart shell and served with adzuki ice cream
---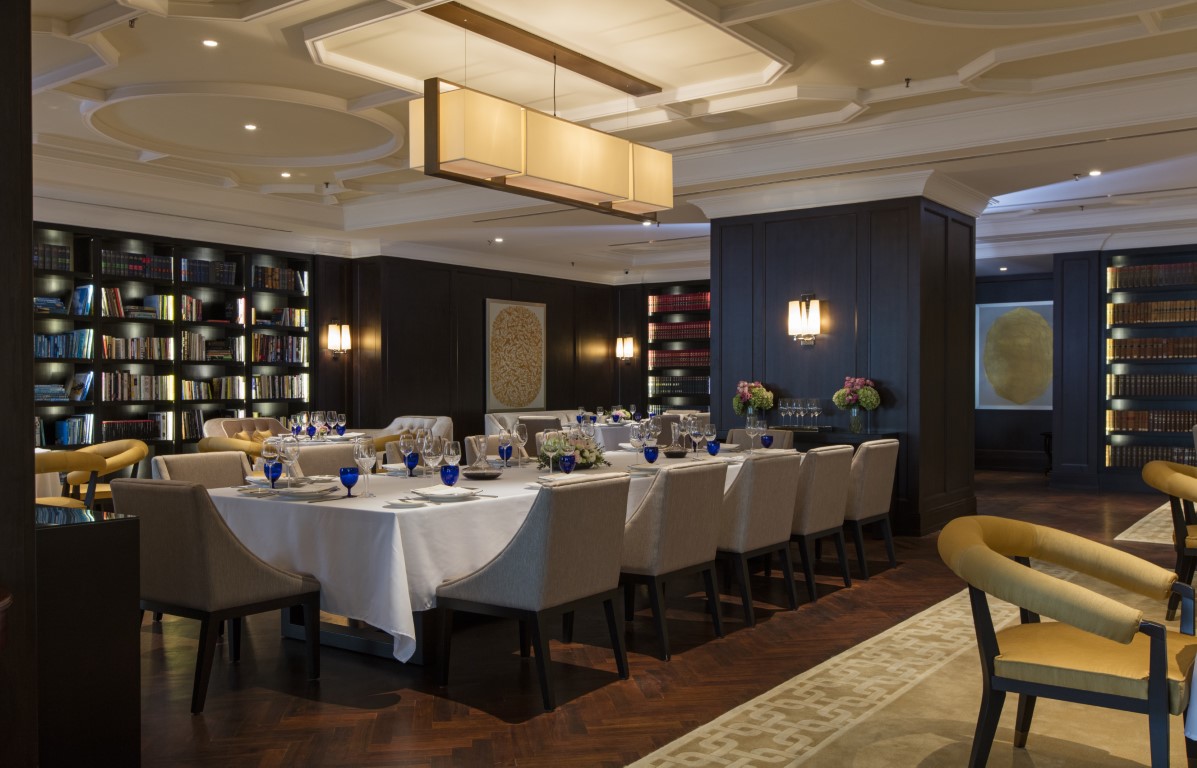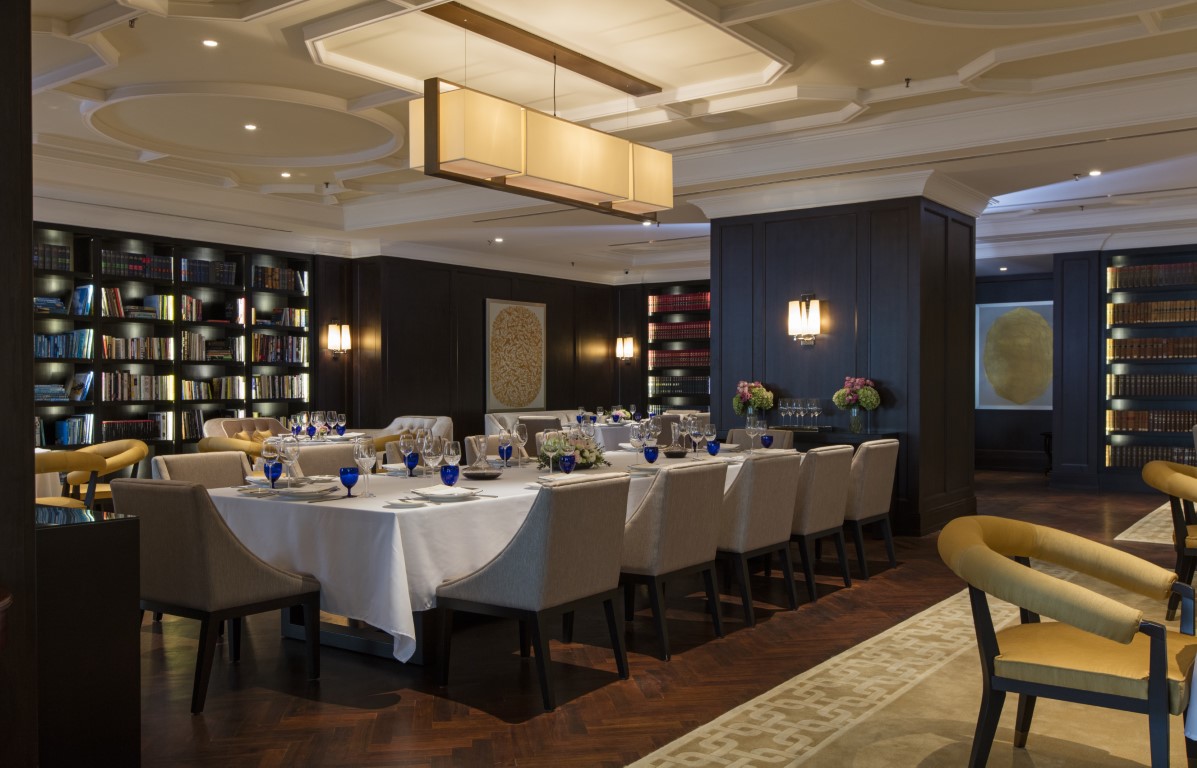 Location & Details
The Library
Level 1, The Ritz-Carlton Kuala Lumpur
168 Jalan Bukit Bintang
55100 Kuala Lumpur
T: +603.2142 8000
W: The Library
Smart casual attire is required.