Your Friendly Neighbourhood Pub: Interviews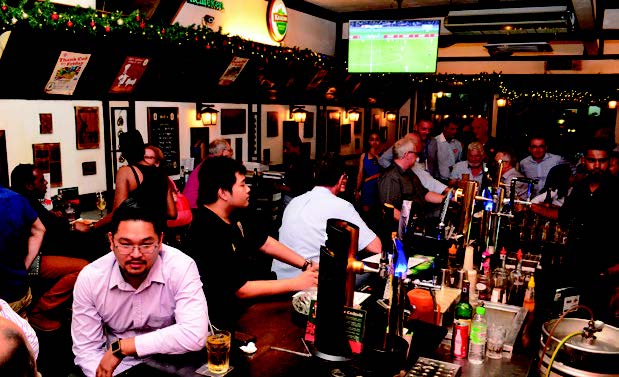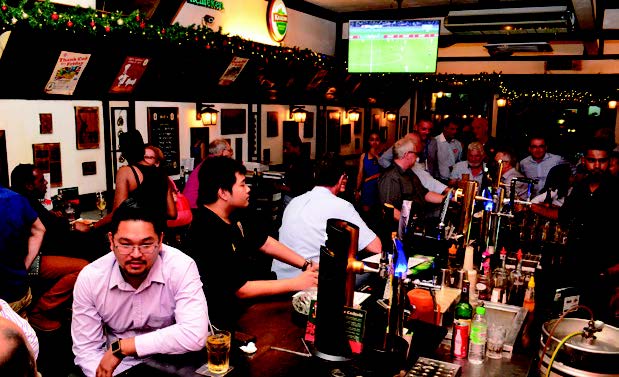 Over the years, Sid's Pub has come to be known as the neighbourhood pub with a friendly atmosphere. All six outlets were designed to be intimate, so making new friends there is easy. You can find Sid's Pubs in TTDI, Bangsar South, Bukit Tunku, inside TPCKL, by the Melaka River, and of course, in Damansara Heights.
What makes the pubs unique is the philosophy behind them. Geoff Siddle, owner of Sid's Pubs, believes that his pubs are an active part of the community. "I wanted to create a place where I could bring my mother and my youngest daughter at any time of the day and it would feel alright." He also sponsors the KL Tigers rugby club, three football team, a ladies netball team, and the annual St. Andrew's Highland Society Highland Games.
"If there's anything you need to know about living in Malaysia, somebody will have an answer – whether where to cut keys or change tyres."
Happy hours at Sid's Pubs run from opening until 8pm every day on house draft beers and house spirits.  At the end of each month, their happy hours are extended until closing time for one or two selected drafts. Their draft beer is very fresh and very popular.
Food-wise, there's classic British dishes, as well as some local ones.
A must-try is their Sunday Roast that is held weekly from lunch time. Diners can choose from roast beef, pork, chicken, lamb, or a mix. There's also fluffy Yorkshire pudding, roast potatoes, and vegetables served with horseradish sauce and hot gravy.
Besides being family-friendly, the big draw of Sid's Pubs is the sports culture. "Rugby is huge here, and we show other big sporting matches too – football, cricket,  and the Super Bowl. People come from Ampang just to watch rugby here!" said Geoff.
With great core values, lovely  draft beers, fabulous Sunday roasts, and a community-centric approach, Sid's Pub is one place we'd like to see live on forever.
Like Geoff says, "It's the best British pub in the world, and it's in your neighbourhood."