Make your food shopping easy with OMG (OhMyGrocer) and enjoy free delivery until 15 January
This post is brought to you in part by OhMyGrocer.
OMG (OhMyGrocer) is a 'meal kit delivery service', launched in mid-September 2016 with them aim of creating an attractive, logical, and financially feasible option for the millennial market when it comes to cooking meals at home.
It delivers ready-to-cook pre-portioned ingredients, and easy to follow step-by-step instruction cards – with recipes created by established chefs – straight to your kitchen. So there's no more tedious recipe hunting, meal planning and grocery shopping.
The meals you can make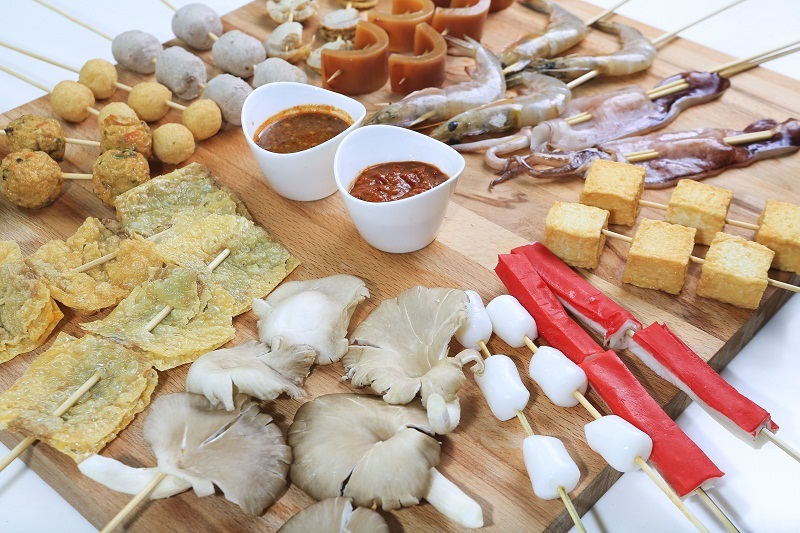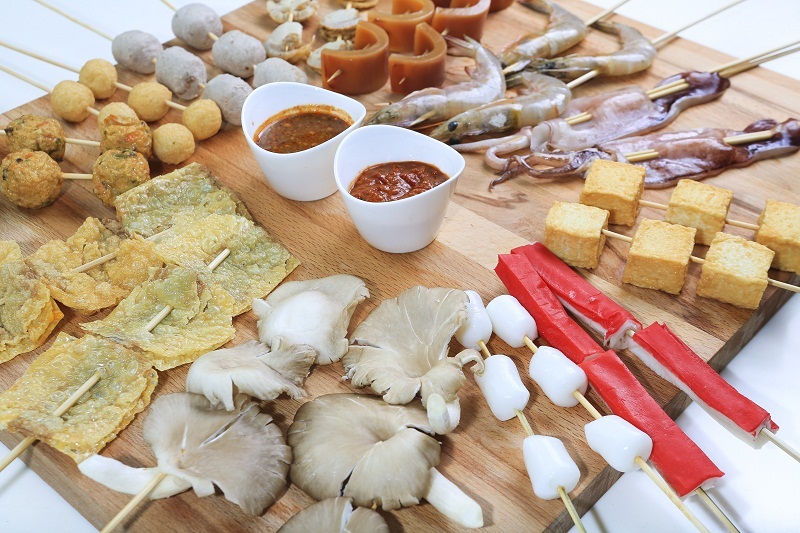 The site currently offers recipes for simple home-cooked meals such as Salted Egg Prawns or Smoked Duck with Wanton Noodles, well as kits for parties, such as Signature Steamboat and (coming soon) Barbecue and Lok Lok, the meal experience where diners put their food on a skewer and warm it / cook it in a large bowl of boiling broth.
OMG aims to make home cooking easy, accessible and fun, by simply removing all the time-consuming parts of whipping up a meal. Especially for busy millennials, who are constantly constrained by a busy lifestyle, OMG wants to bring the joy back into cooking.
How it works and what you get in each OMG box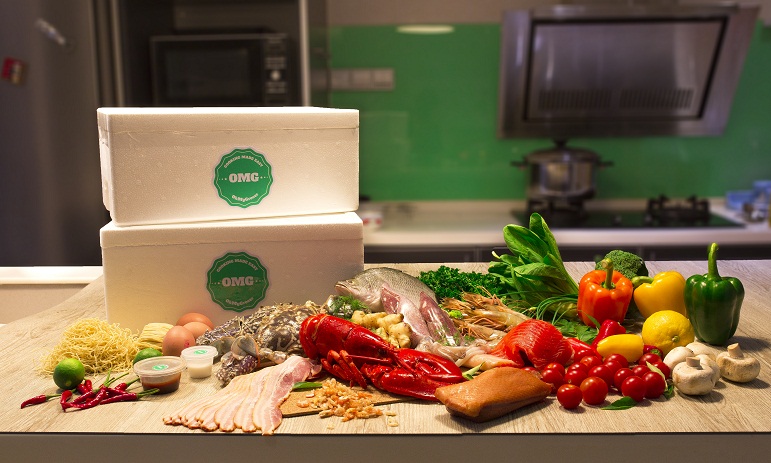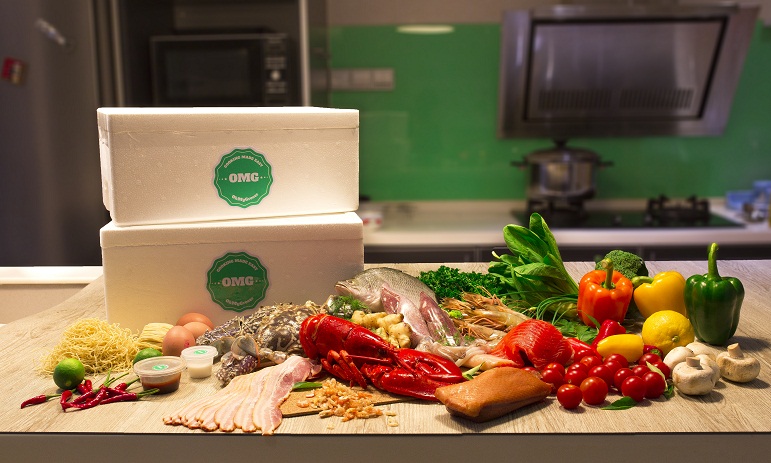 Each week, the OMG chefs create an easy-to-prepare recipe, that is interesting yet simple to do and ensures that your diet is balanced and varied. Then the OMG staff do all the grocery shopping and measuring of the ingredients and deliver everything straight to your door, so you can skip the trip to the shops.
All meal kits are delivered in a cooler box to ensure freshness, and all ingredients are carefully packed and vacuum sealed. OMG serves throughout Klang Valley and they deliver weekly, from Wednesday to Saturday 10am to 6pm. Note that, to guarantee delivery, orders must be placed 2 days in advance.
More details about OMG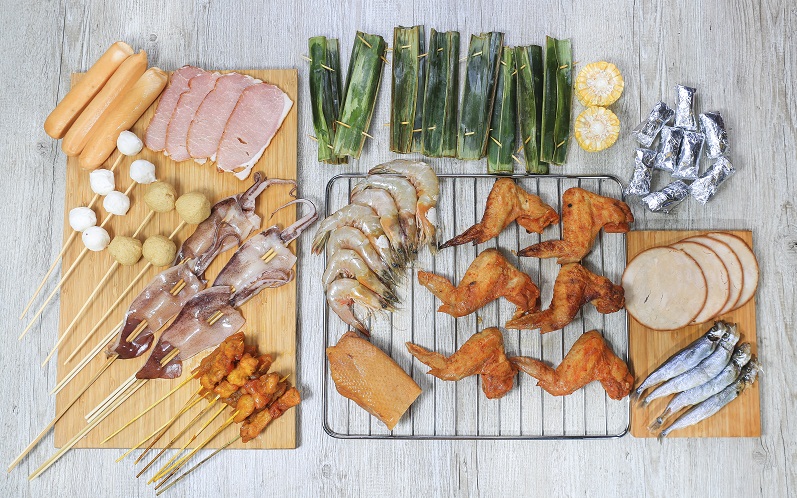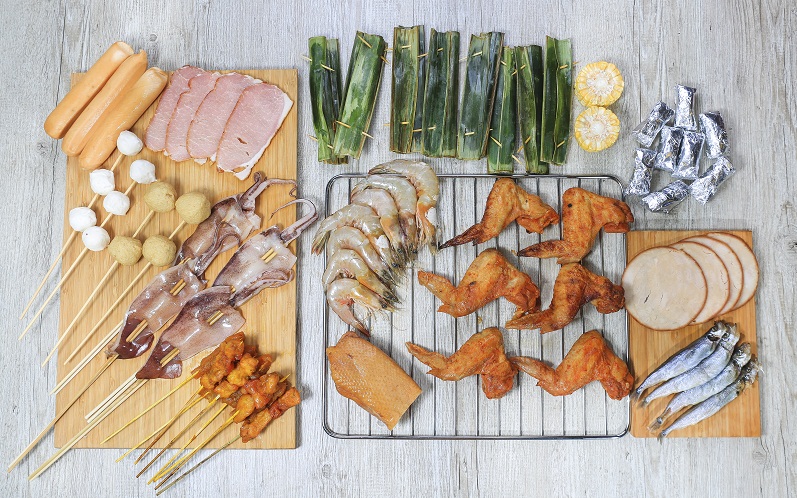 OhMyGrocer began as a concept in early 2016 in order to help busy people and families who were desperate for an easier way to enjoy fast, fresh and healthy meals. They looked at the market and thought there had to be a better way – an authentic and exciting food grocer to make it easy to put good home-cooked food on the table.
The company then launched in May 2016 in the heart of Kuala Lumpur, Malaysia. They hope to expand their concept and vision across Southeast Asia region.
For more information and to order OMG delivery, visit their website: ohmygrocer.com or follow their social media channels: facebook.com/ohmygrocer and www.instagram.com/ohmygrocer_my
Special offer for EatDrink.my readers
To enjoy free delivery on all orders between 1 Dec 2016 – 15 Jan 2017, simply enter the coupon code EATDRINK8 upon checkout.