Udon Kobo Min Min at Damansara Uptown: Restaurant Review
This review is brought to you in part by Udon Kobo Min Min.
Every morning, Chef Hideaki Nakajima & his team oversee the production of a fresh batch of noodles at Udon Kobo Min Min – it's a consistent ritual aimed at shoring up quality & authenticity at this top destination for thick, smooth noodles with a firm bite.
Udon
You'll find no fewer than 15 udon recipes here, from hot & soupy variations to cold ones with assorted accompaniments. We enjoyed the chashu udon, with tender cuts of slow-braised pork (RM17.90), & the mentaiko udon, coated in creamy cod roe mayonnaise (RM17.90) – comfort food for Japanese gastronomy enthusiasts.
Other temptations include udon with Japanese curry & pork slices; with salmon, Hokkaido scallops & crab meat; with tempura prawns & vegetables; & with karaage chicken.
Donburi
Six types of donburi are also available – the Katsu Curry Don boasts a crispy-juicy breaded pork cutlet paired with a rich Japanese curry. The portion we tried was meant to be a mini, but it could be a complete lunch for light eaters (a mini costs RM10.90, while a big is RM17.90). Other rice bowl options come with salmon sashimi, pork yakiniku or vegetable kakiage.
Sashimi
Speaking of salmon sashimi, Udon Kobo takes pride in its raw fish crowd-pleaser, sourced from a reputable supplier to recognised restaurants (RM18.90 for five slices).
Side Dishes
There are side dishes galore to add diversity to the meal – shishamo tempura (RM16.90) to traditional staples like atsuyaki tamago, agedashi tofu, sake onigiri & pork tonkatsu.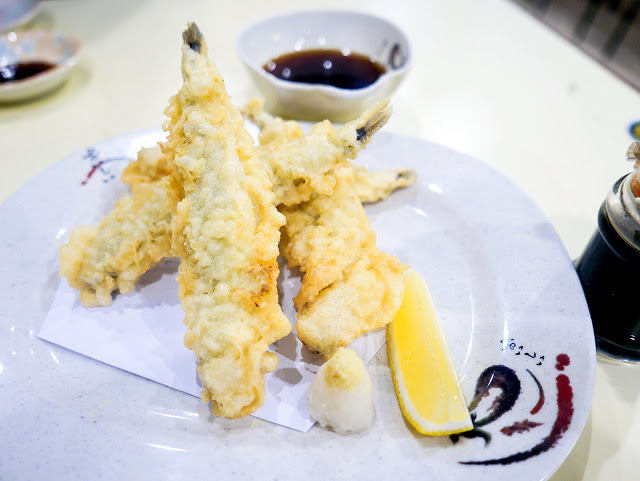 Desserts
The best bet for dessert is a refreshing clear jelly with brown sugar syrup & roasted soy powder (RM6.90). Many thanks to Udon Kobo for having us here.
Location & Details
Udon Kobo Min Min
72 GF, Jalan SS21/35, Damansara Utama.
Daily, 1130am-230pm, 6pm-10pm.