Ampersand by Culinary Rebels at Damansara Uptown: 2016 Menu
One month after opening, Ampersand by Culinary Rebels has expanded its repertoire, unleashing a unique ensemble of imaginative recipes. In pursuit of pork ribs with playful twists or desserts with distinctive flourishes? The hunt may end here.

Irresistible Ribs
Ampersand's Miso GCJ Ribs might be our favourite new ribs – irresistibly tender flesh that tears easily off the bone, marinated for 12 hours with miso & gochujang for compelling flavours that will likely win over not only Korean cuisine enthusiasts but everyone else too, partnered with luscious apple chutney & kimchi for pleasurably punchy dynamics (RM26 for a half-portion; RM48 for a full slab).
Other memorably creative variations include sweet-savoury Cacao Ribs, prepared with a Valrhona rub, chilli flakes & chocolate balsamic glaze, paired with house-made pickles, & spicy-salty Sambal Ribs, showcasing Indonesian & Malaysian nuances, with a Balinese sambal marinade & Kelantan budu sauce, matched with an SE-Asian winged bean salad.
From brunch to dinner, Ampersand has all the bases covered: Start your day right with the Amps Buka, built for two people, featuring four sous-vide eggs heaped with vegetable slaw, mushrooms, bacon bits & a subtly spicy sauce on house-baked Lebanese bread (RM28) – it's the kind of creation that we'd love to see more of in the Klang Valley, leapfrogging past the current banality of Eggs Benedict. Ampersand's baked eggs also convey a surprise, with a thick sauce of Thai basil pork waiting within (RM30 for a serving size for two customers).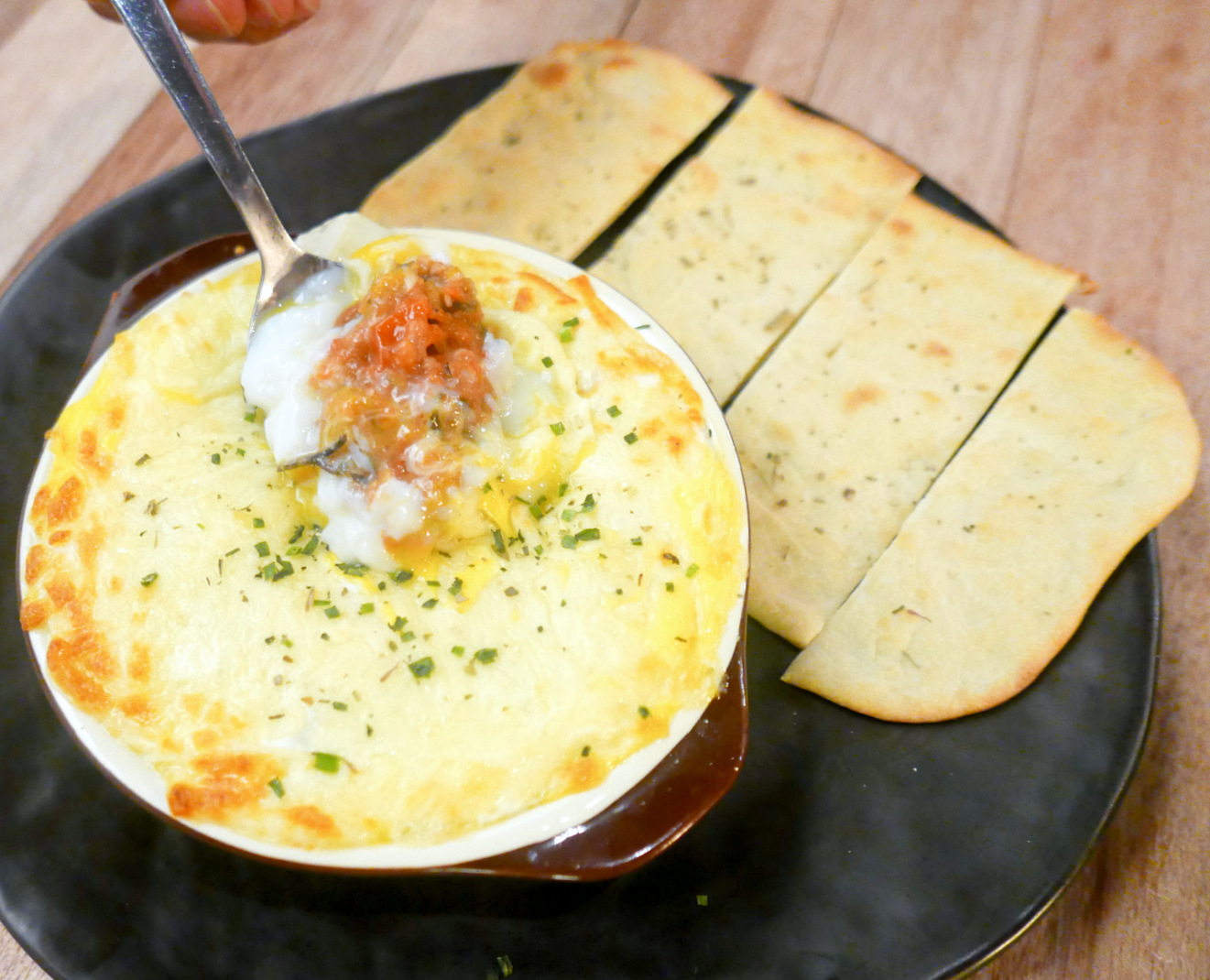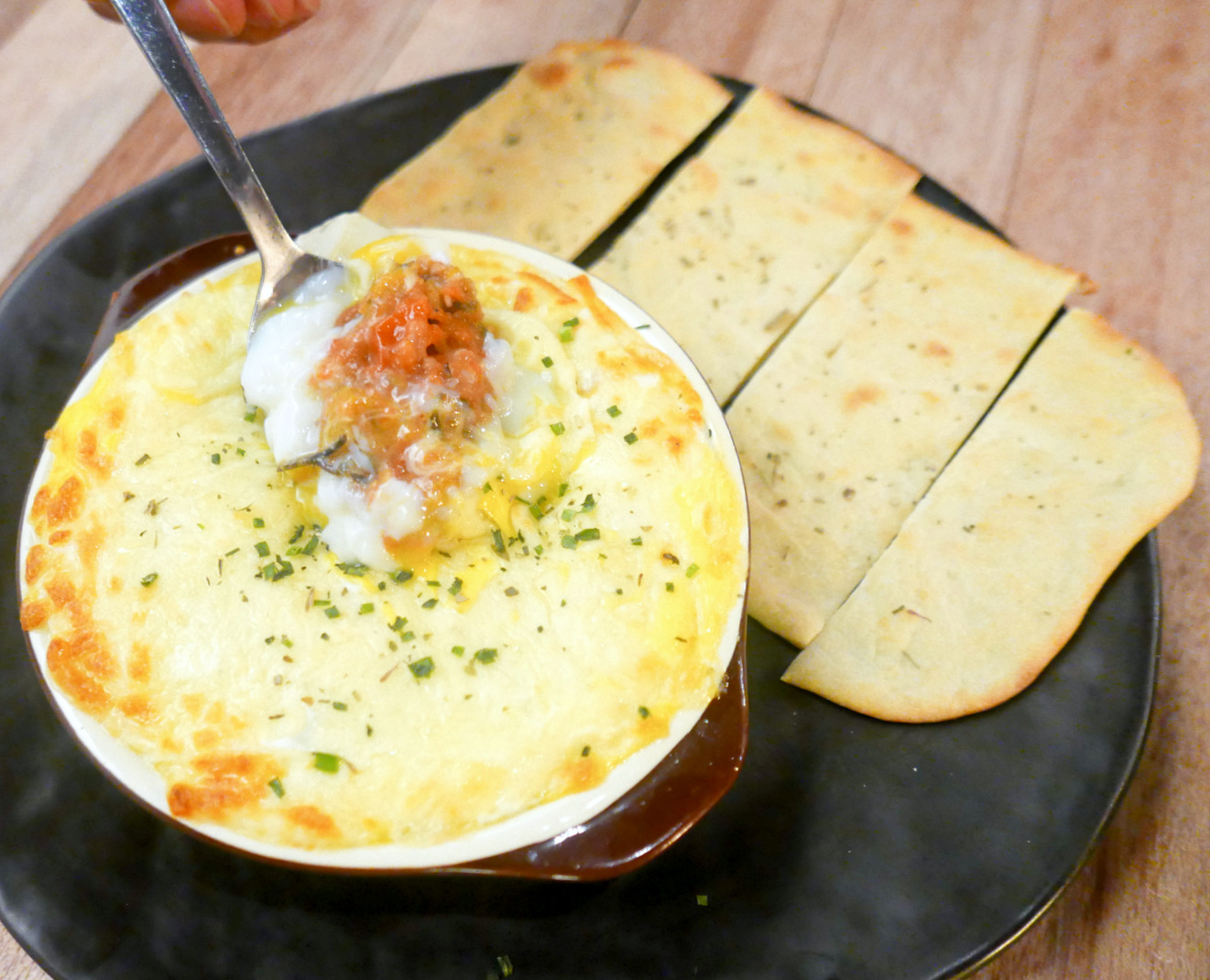 Both these egg dishes are only available on weekends, 10am-3pm, but if you're here at other times & have a yearning for yolks, order I'm Not Ramen (RM15.90), a comforting soul-food claypot of spaghetti in steaming-hot miso-scented broth with sous-vide egg & braised pork bit – it's the kind of combo to nurse a broken heart.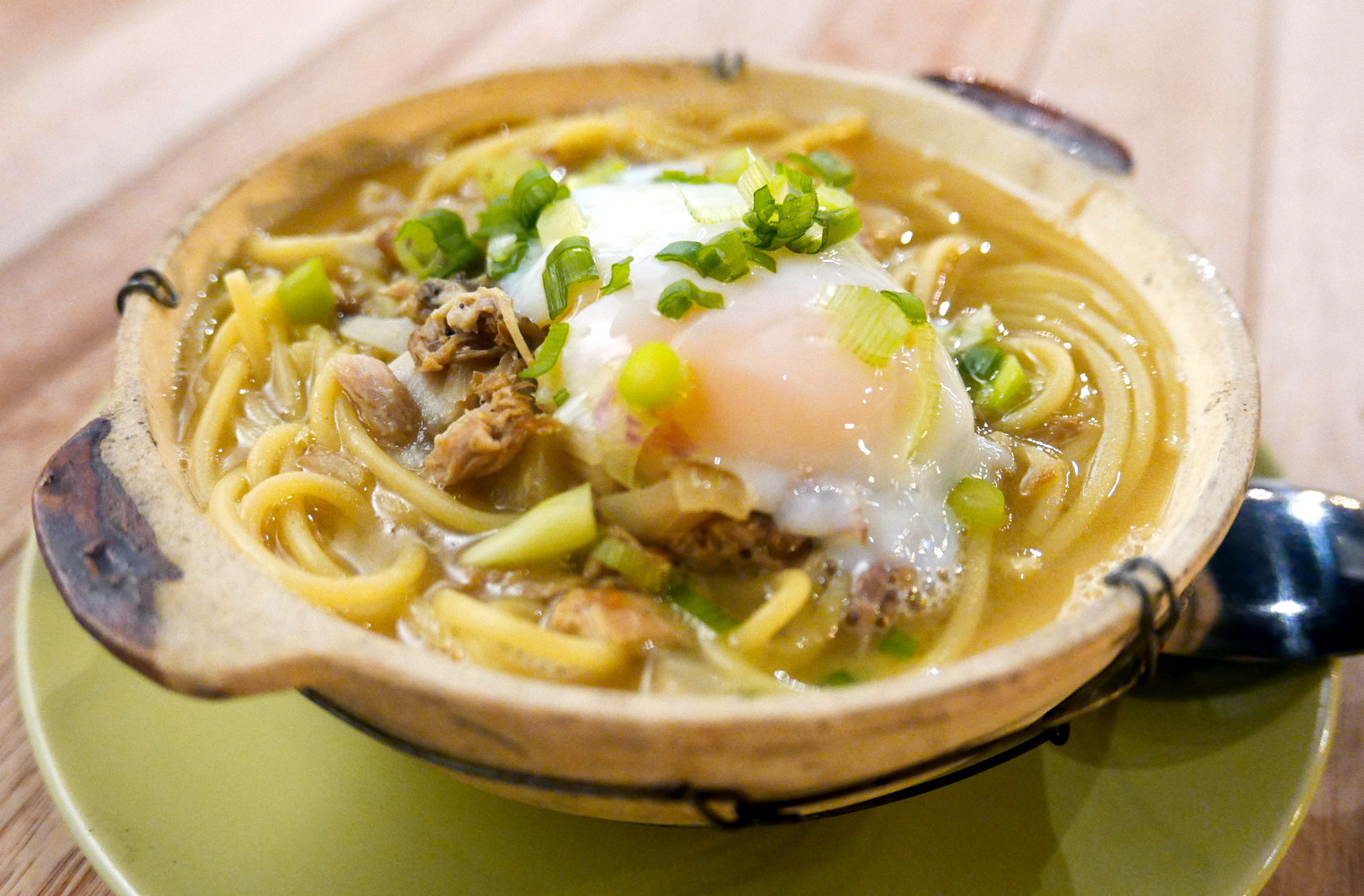 And if you need some wine to help, bring a bottle of wine – corkage is minimal, with ice & glasses ready for your use.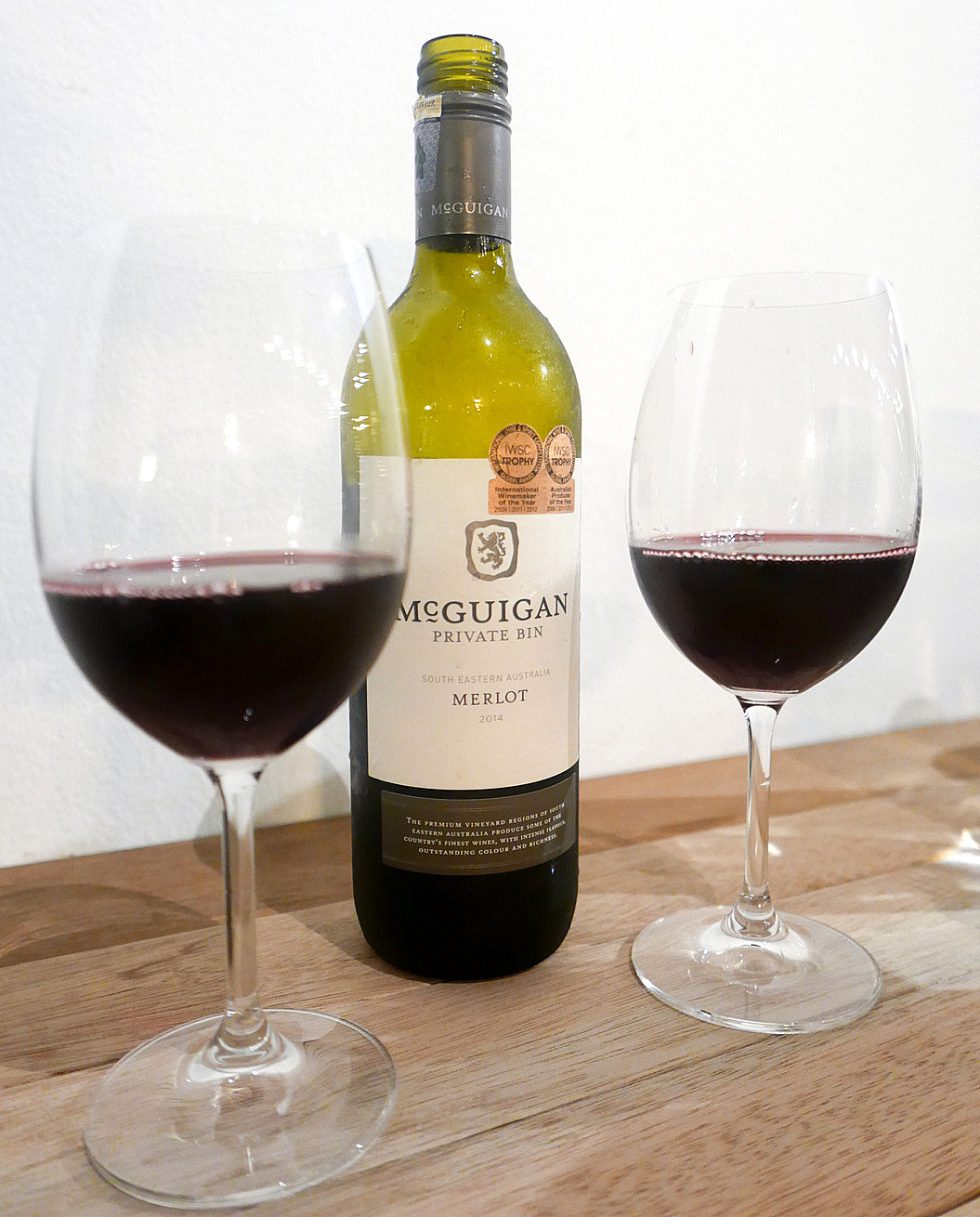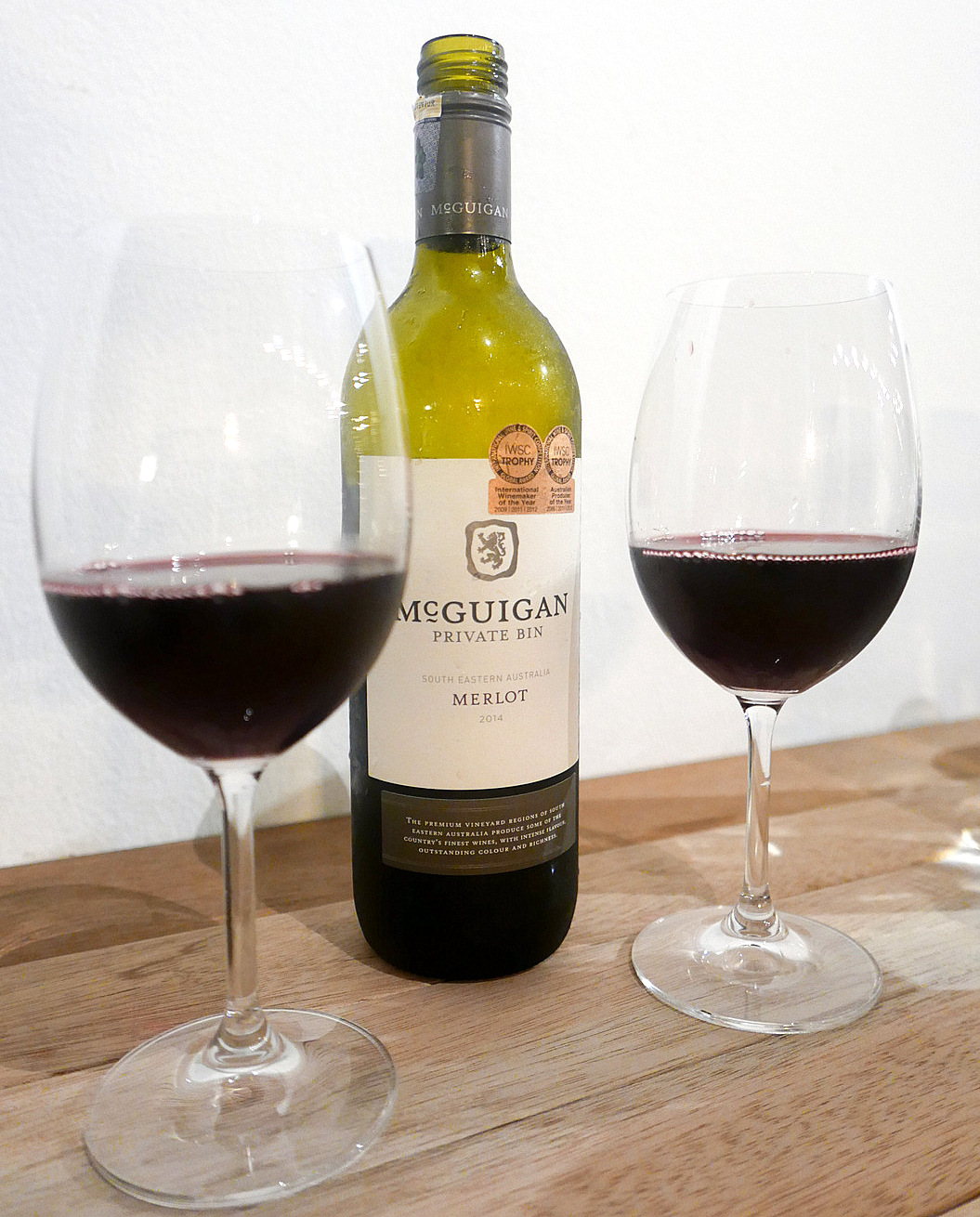 Inventive Desserts
For Instagrammers, Ampersand's desserts are a should-try – take a stab at the Lolita's Revenge (RM20), an elaborately complex concoction of a lemon-scented white chocolate molten cake, set to be pierced atop a glass of lime panna cotta infused with Thai herbs, spicy 'sand' & Kapiti vanilla ice cream, with everything to be eaten together.
For further violence, Killing Me Softly (RM20) sees a Valrhona peanut butter lava cake oozing over crispy pork bacon, chocolate sand & Kapiti vanilla ice cream.
This could be merely the beginning – Ampersand seems determined to keep coming up with more original inventions. Many thanks to the team here for having us.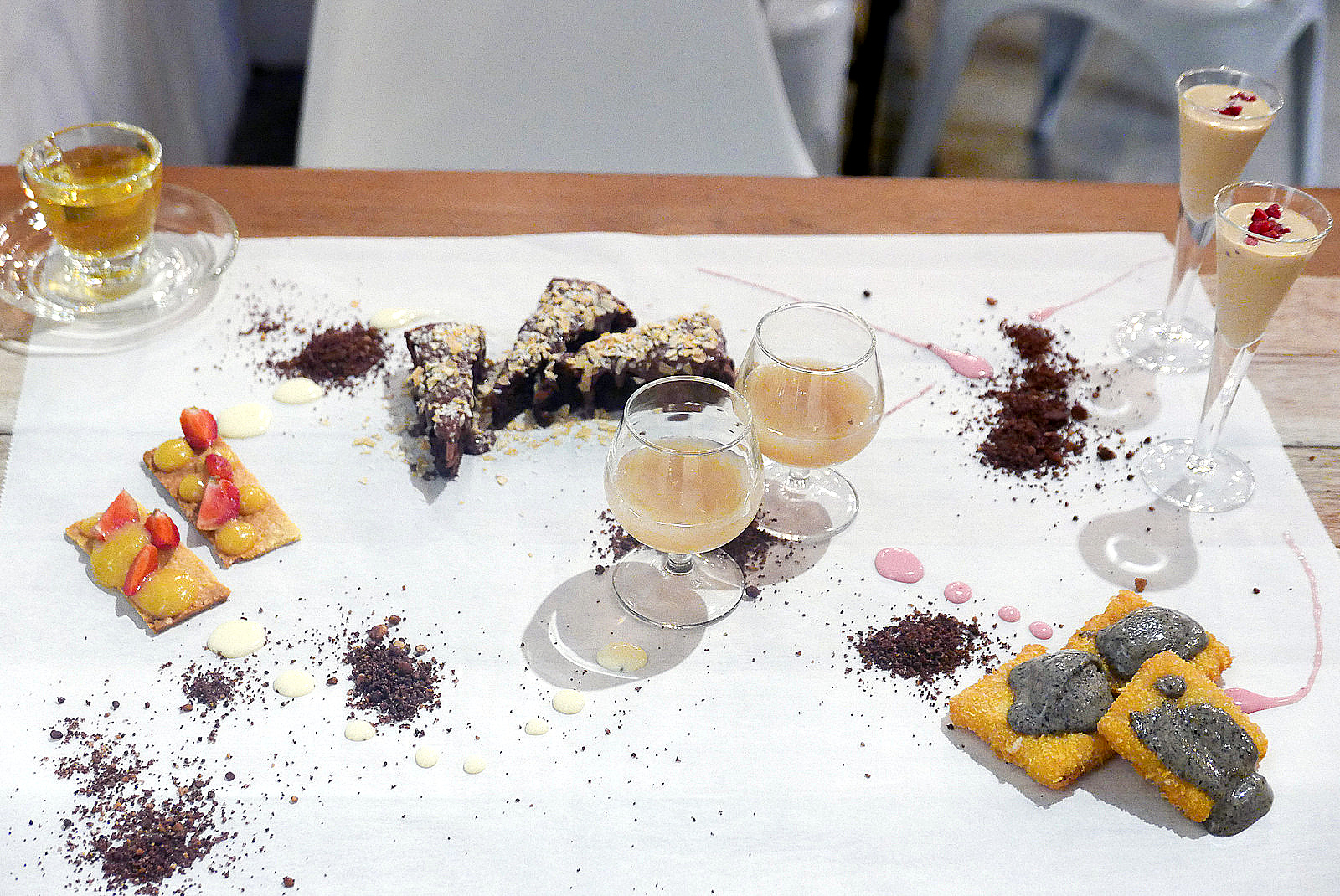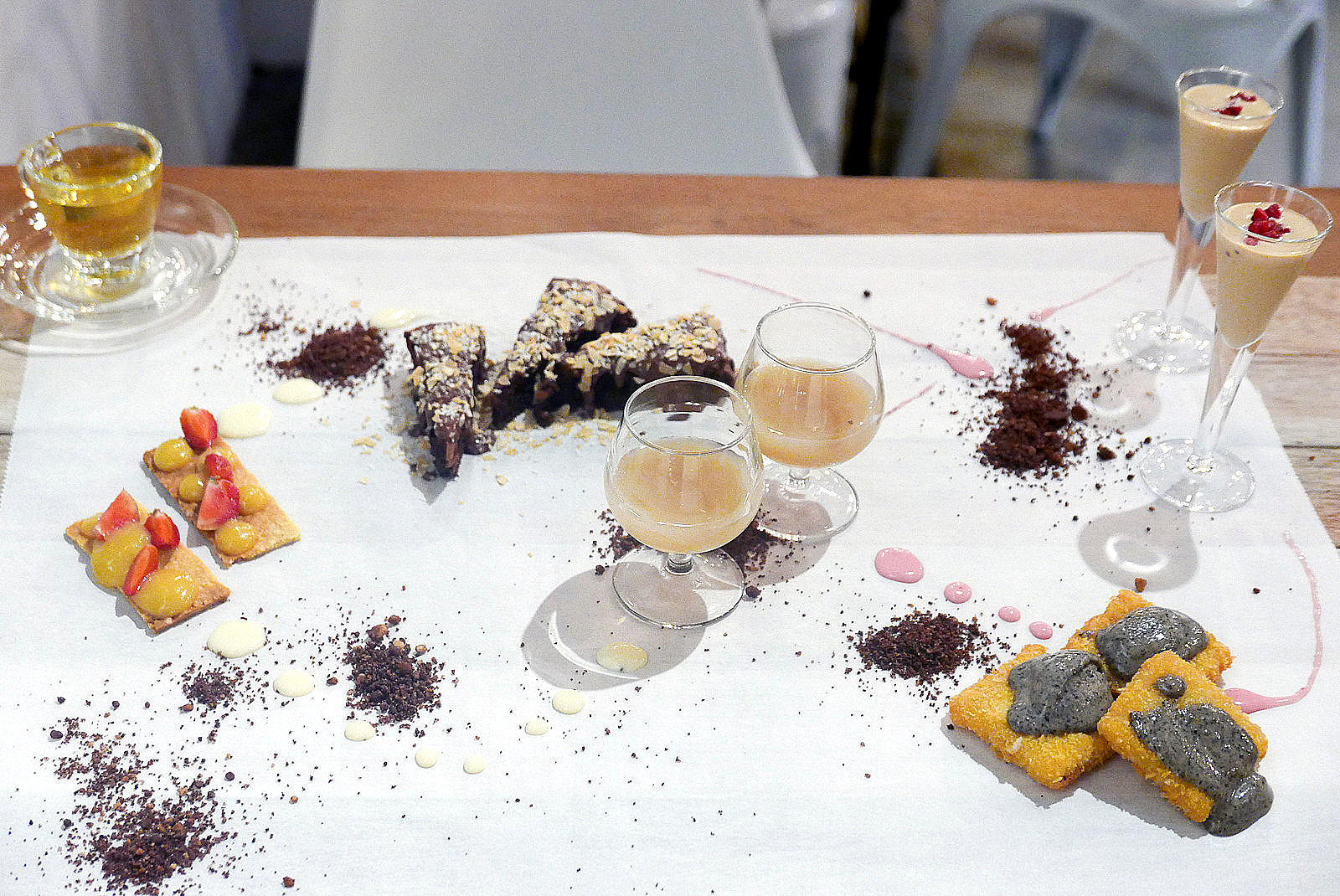 Location & Details
Ampersand by Culinary Rebels
First Floor, 19, Jalan SS21/37, Damansara Utama, Petaling Jaya, Selangor. Above Restoran Khalifah.
Monday-Tuesday, Thursday-Friday: Lunch & dinner. Saturday-Sunday: Brunch & dinner.
Tel: 03-7732-9711