Sizzling Afro-Caribbean Tastes and Beats at JOLOKO
This post was written by EatDrink Brand Ambassador Alleena. 
To the left of swanky Hotel Stripes KL and heritage buildings, is a red crush velvet glow echoing funky sounds of Afro-Disco beats. Easily mistaken for a typical bar with overly tanned tourists, JOLOKO is one sexy joint you do not want to miss. Despite it being a Sunday where the streets are quiet, the place was a full house and lively, amidst a background of modern Afro-Caribbean art. We expected to be turned down by busy staff as we didn't make any reservations, but the ever-willing team full of vigour and smiles, seated us near the bar where dinner was also served.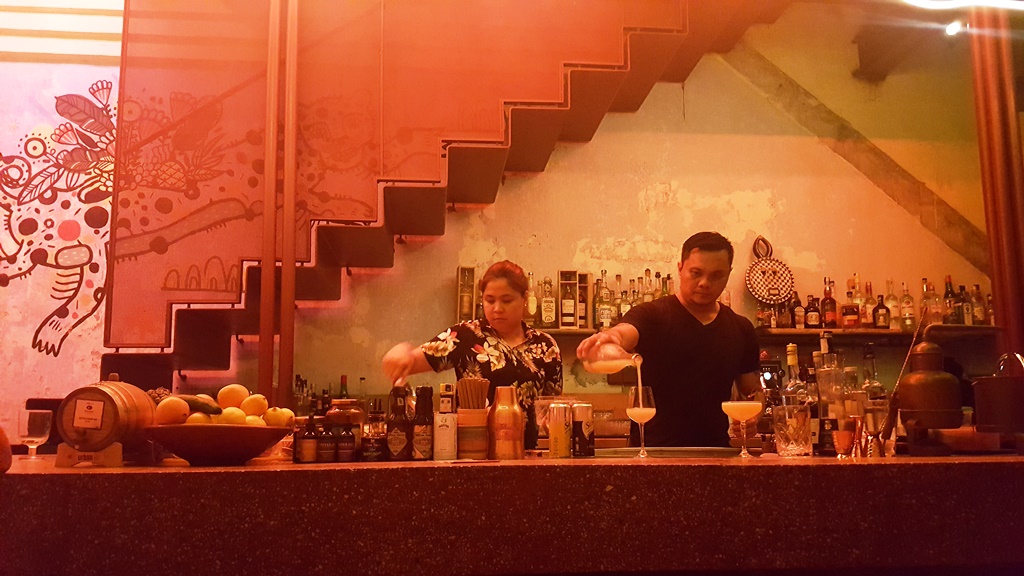 I popped my head into the dining room which is a lovely setting of colourful tiled tables, tropical plants and high ceilings, circulating an ambiance of excited chatter and aroma of spellbinding Caribbean spices. Reservations are recommended for this cozy space.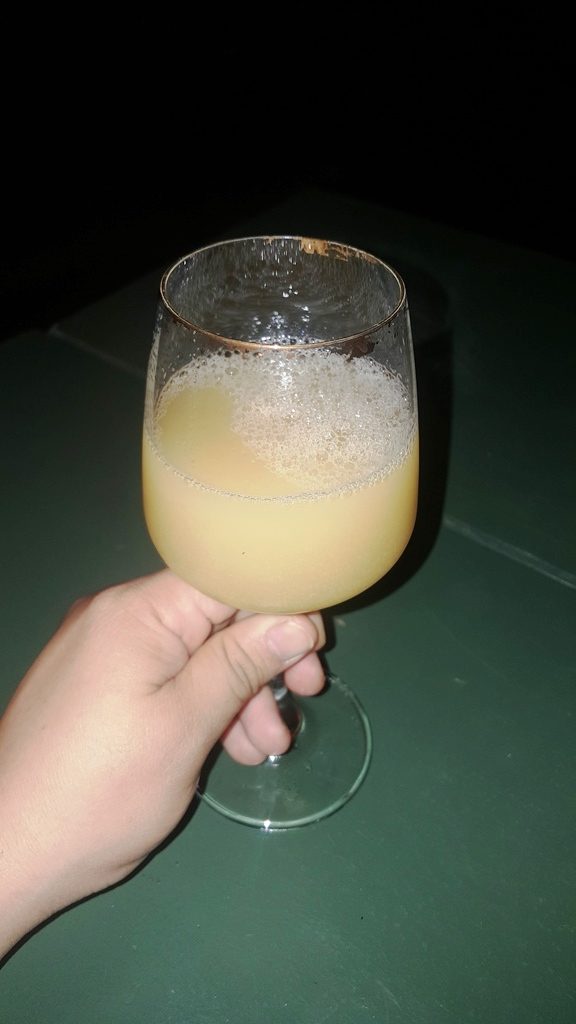 Known for Mezcal (distilled alcoholic beverage made from the agave plant) tasting, a diverse selection of sensual cocktails and natural wine, I went simple and sipped on tepache, a house made pineapple cider (RM36). Natural and full of fermented zing, I figured it'll go well with the hot flavours we were about to savour, and I was right! Pickings of delectably tender Caribbean curry goat (RM35) with crisp corn tortillas washed down superbly with the cider.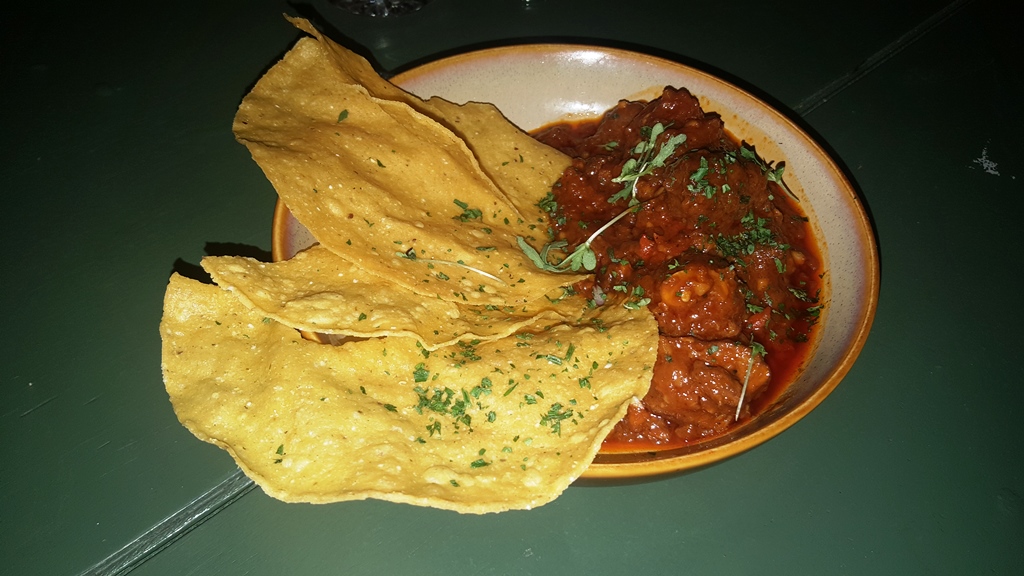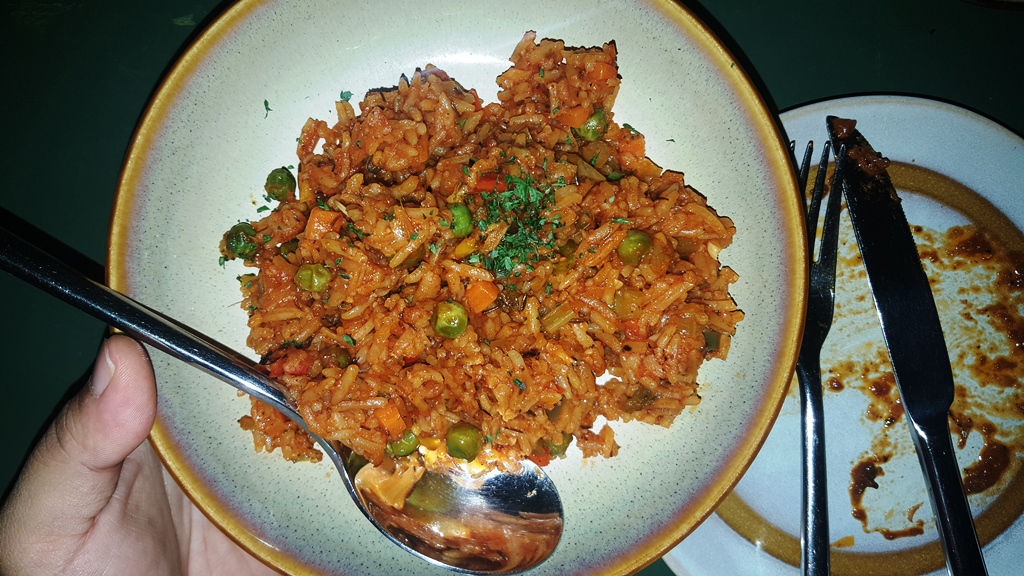 Mains at JOLOKO can be shared between 2 to 3 guests. If you are new to Caribbean cuisine, don't miss their signature Jamaican jerk chicken (RM65) which is well-brined and passionately grilled to perfection. Cubes of juicy mango relish and pickled red cabbage go well with the juicy chicken, and sides are compulsory. Jollof rice (RM20), known primarily in West Africa, lends pleasant flavours of spice and tang when paired with hot and rich meats on the menu. Tostones, a double-fried Latin American plantain and snake bean salad (RM25) are a duo fit to compliment mains. For more heat, do ask the team for a bit of their home-made hot sauce that's prepared with ghost peppers and Carolina reapers!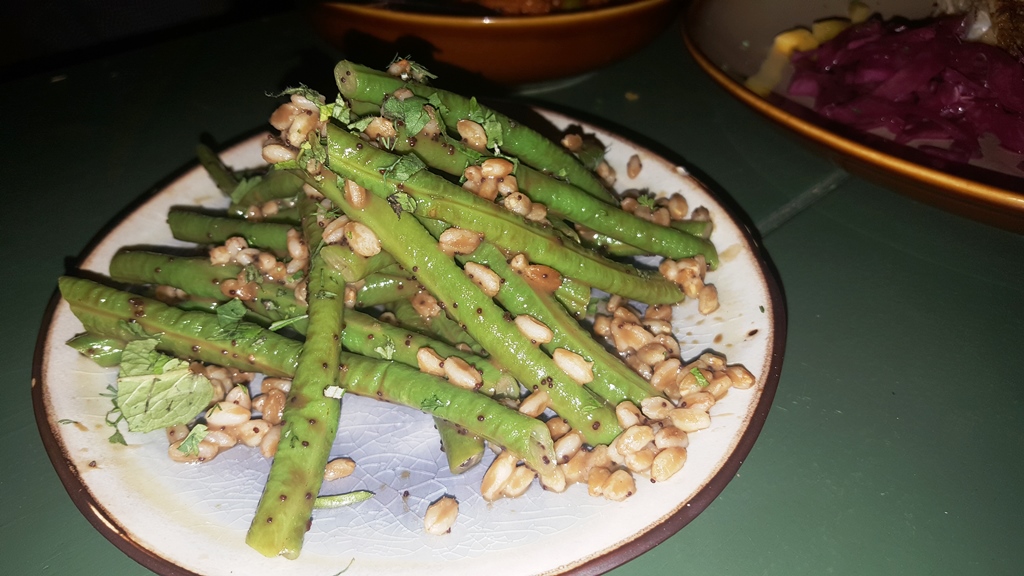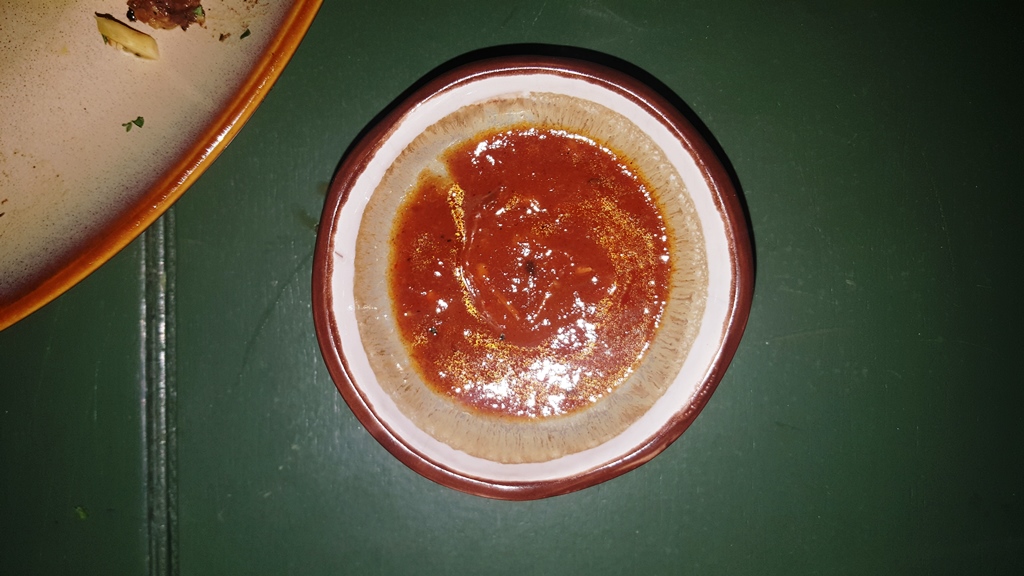 To end this exciting tropical experience, I cooled down my palate with rice pudding, made just right with mango, flakes of coconut and tangy passion fruit.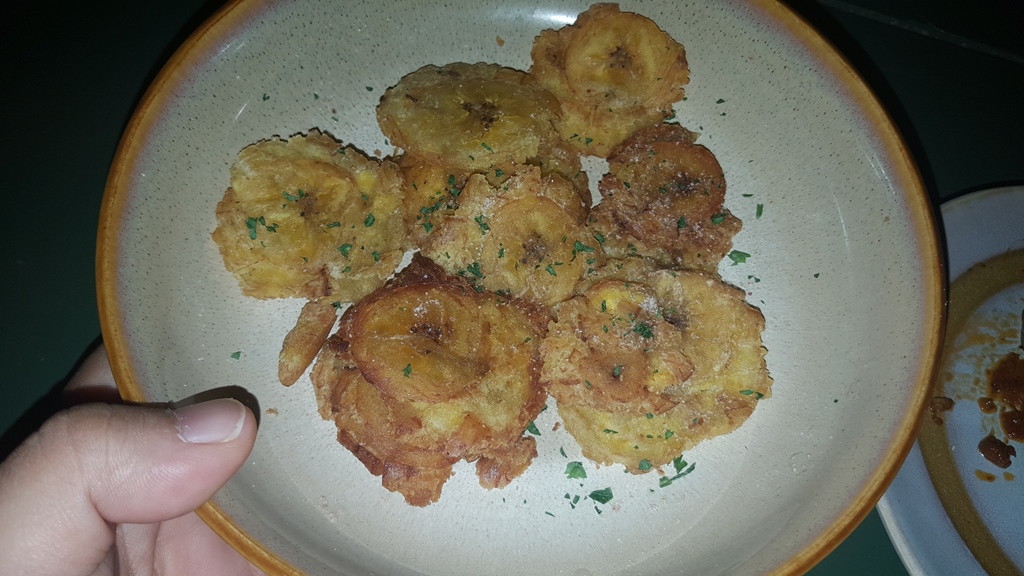 I'm elated when new cuisine arrives in Malaysia, especially from parts of Africa and the Caribbean. Its flavours are less known and appreciated in our region, but it is food full of history, life, hardship, and love. It is my wish for JOLOKO to maintain its stand and spread its love and knowledge all over Malaysia, if not Asia.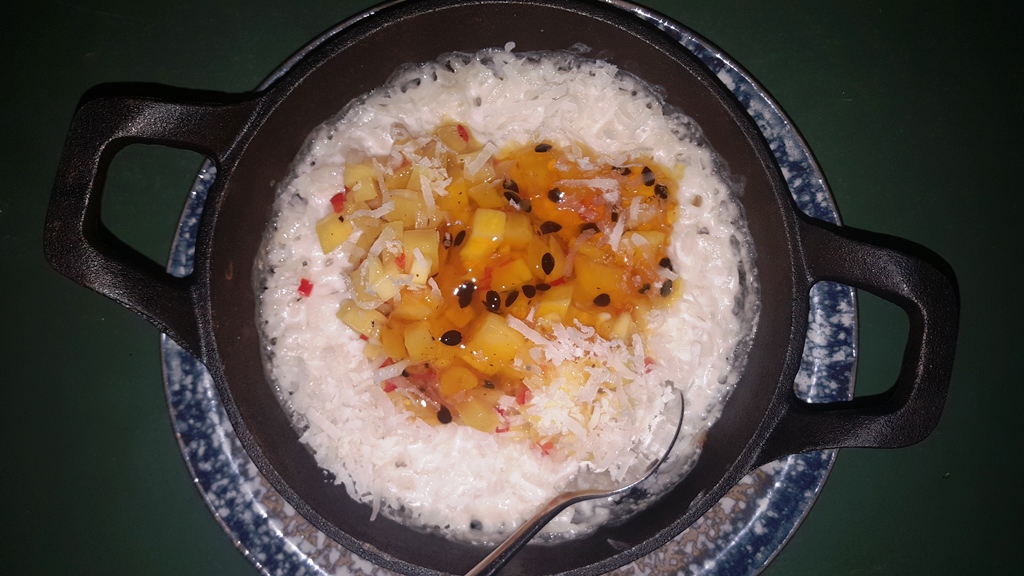 Live DJ and music start around 10pm, and while I was tempted to dance and drink the night into Monday, it was time to head home, out of this amazing little gem of a Caribbean hang-out.
Feature image credit: Joloko KL.
Location and details
Address: JOLOKO Bar and Restaurant
43, Jalan Kamunting
Chow Kit, 50300 Kuala Lumpur
Tel: +603 2694 1100
Website: bar-joloko.com
Opening Hours: Tuesday – Sunday: 5pm-1am during the week and 2am on weekends.
Closed on Mondays.