Sizzle and Slide with The Café by Invito's Year-End Deal
Fresh from a large-scale rebranding as part of Invito Hotel and Residence's new look, in-house restaurant The Café by Invito is here to satiate your end-of-the-year appetites!
Presenting the ever-popular sizzling plate meals, choose from the Western (Steak & Chops Sizzler), offering a choice of grilled delights.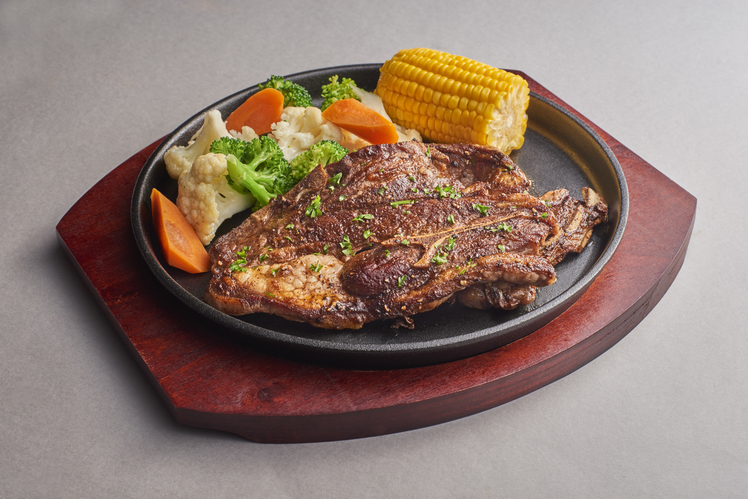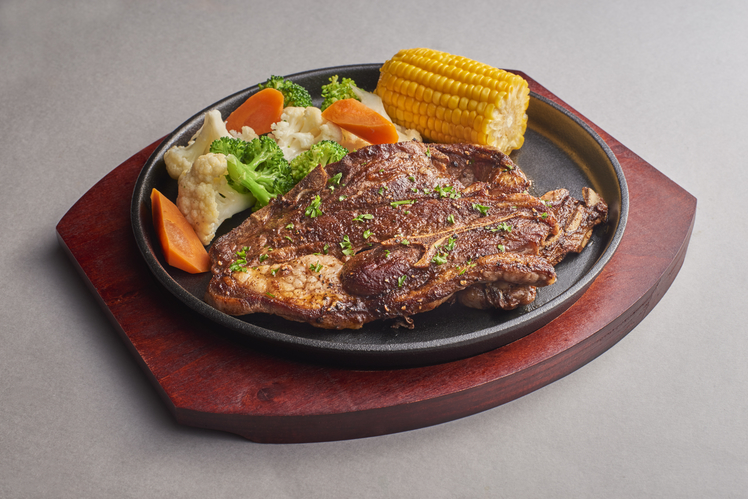 Choose from a Striploin Steak (RM30 nett), Lamb Shoulder (RM28 nett), or Boneless Chicken Chop (RM24 nett), and pair it with comforting sides such as Mashed Potato, Corn on Cob, Mixed Vegetables, Fries, Coleslaw, or a Baked Potato. All comes with the option of a generous drizzle of Mushroom or Black Pepper sauce.
Should you feel a bit more on the hearty side, opt for the Asian (Garlic Rice Sizzler)! Carb-loaded with a heaping of rice with Chicken(RM18 nett), Beef (RM20 nett) or Seafood (RM22 nett) meats, enjoy a large, affordable meal with a choice of amazing sides to boot.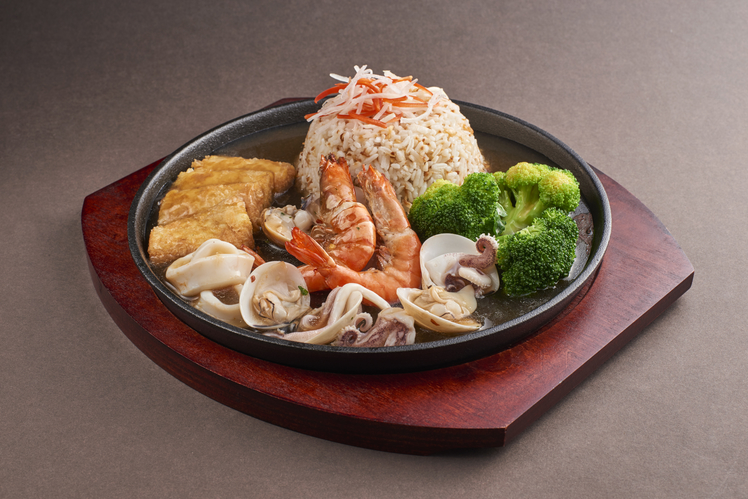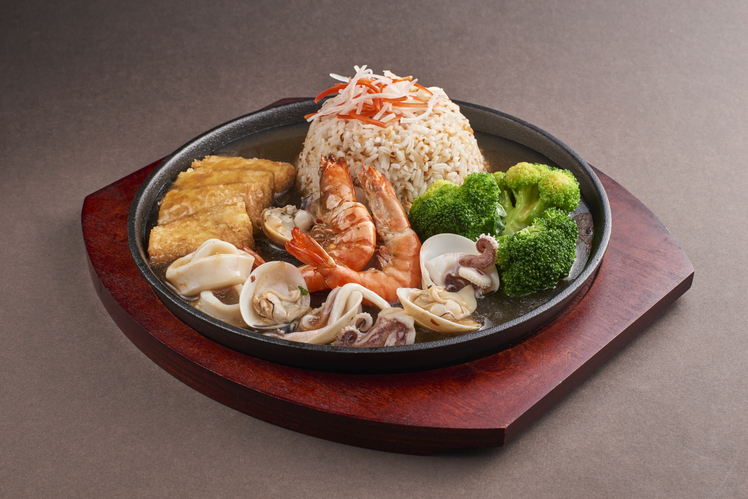 Add Fried Egg, French Bean, Napa Cabbage, Steam Broccoli, Japanese Bean Curd, or Deep Fried Tempura Mushroom to the mix, and top it all off with a choice of sauces ranging from Hot & Spicy, Teriyaki, Curry, or Dry Tom Yum.
Each selection entitles the diner to their favourite sauce from the choices offered and two sides.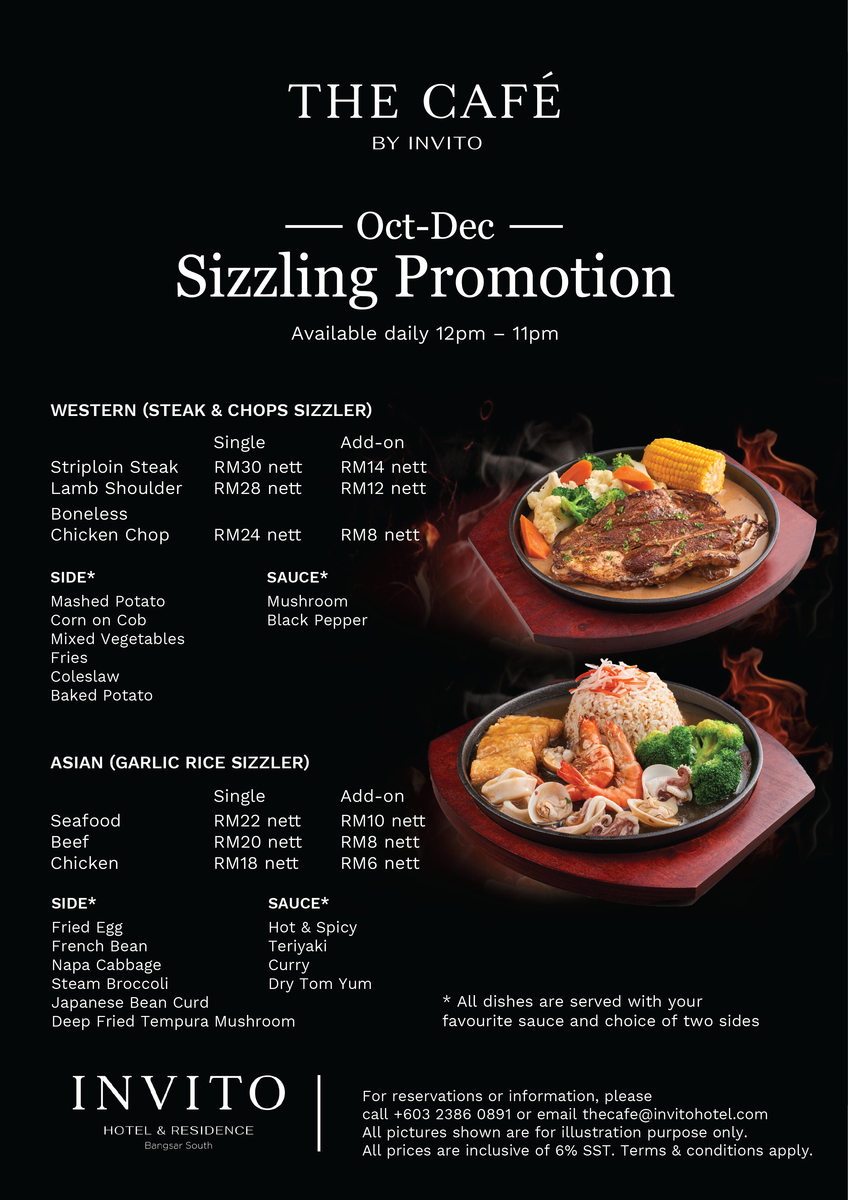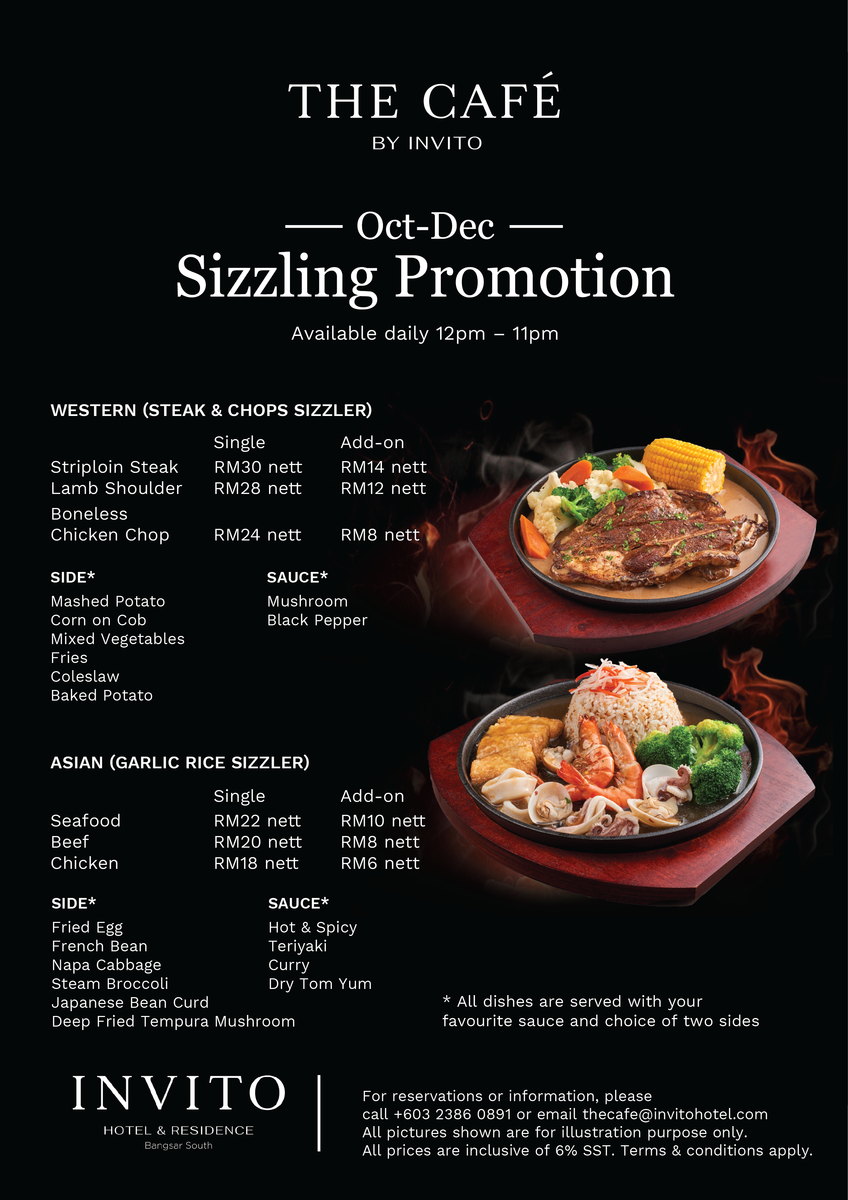 For reservations or more information, please call +603 2386 0891 or email [email protected]. The Sizzling Promotion is available daily from 12pm – 11pm from October to December.
*All pictures are shown for illustration purposes. All prices are inclusive of 6% SST. Terms and conditions apply.