Raising the Noodle Bar at Krung Thep
This post was written by EatDrink Brand Ambassador Aashna Sehgal.
Krung Thep, albeit relatively new, is already a crowd favourite for quality Thai cuisine in Kuala Lumpur. Nestled in a colonial building in Bukit Damansara, the restaurant feels modern and contemporary, whilst still retaining its traditional Thai roots – none of the names on the menu are anglicised, and the smell of incense is distinctly noticeable before you enter the restaurant.
Krung Thep (which is the Thai name for the city of Bangkok) introduced its newest offering this year – a daytime Noodle bar. Running between 11:30 am – 2:30 pm, this concept aims to make lunch easy, and focuses on mostly a variety of Thai noodles.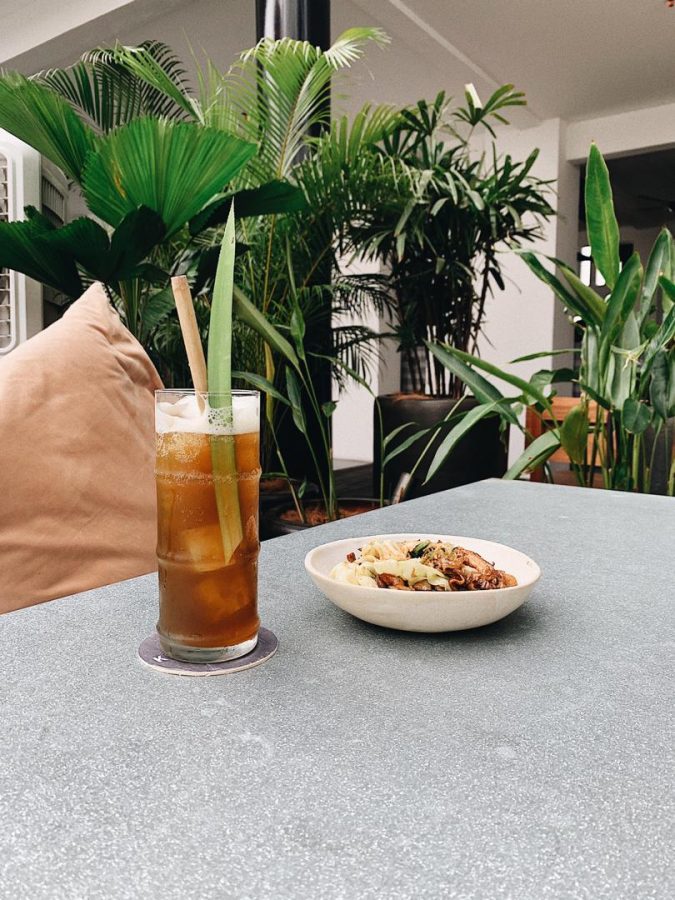 We started the meal with two cocktails – Princess Pandan, and The Butterfly. The former includes Tanqueray gin, pandan and Earl Grey tea, while the latter is composed of rice wine, butterfly pea, and lychee. Both these drinks definitely pack a punch with how prominent the taste of the spirits were. Balanced out beautifully with flavours like pandan and lychee, they were a great aperitif-esque start to the meal.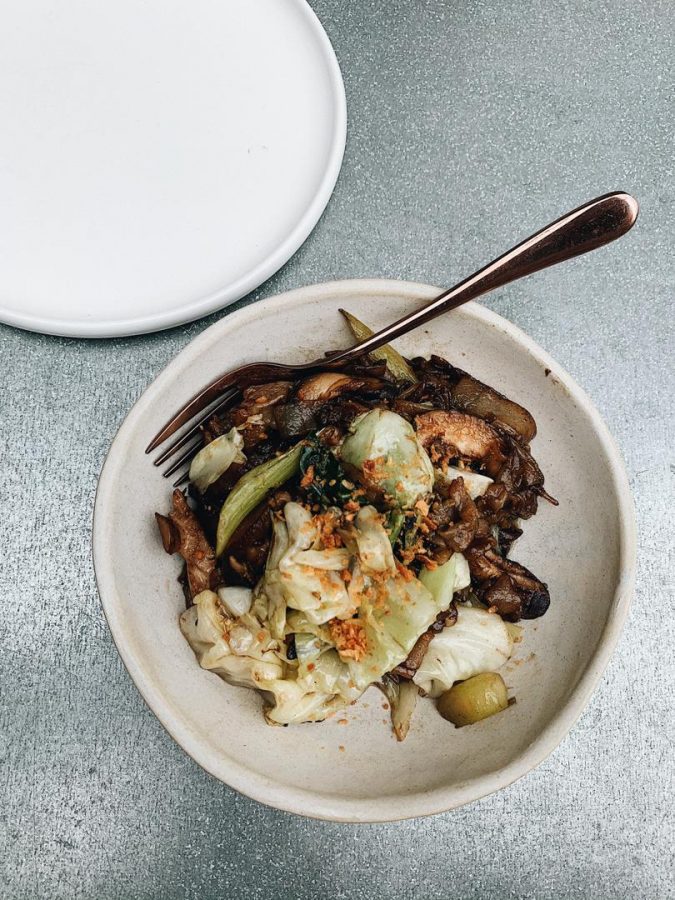 The first noodle dish we tried was Pad See Ew Pek. With thick, flat rice noodles as its base, and an abundance of oyster mushrooms, this dish had a beautiful chewy and rich texture. The noodles had a beautiful smoky flavour from the frying technique used, enhanced with soy sauce, and finally topped with crunchy garlic infused cabbage.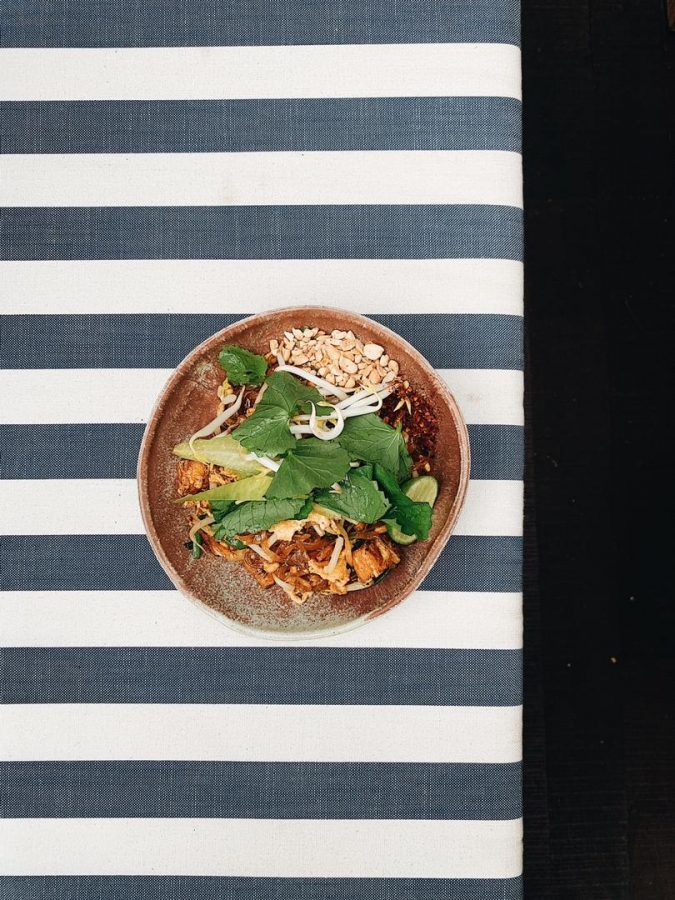 We also tried the classic Pad Thai which had a striking sweetness and crunchy textures of peanuts and bean sprouts, with a just-right heat of crushed chilli; this dish was a definite flavour bomb. We also had the Kai Ceiw Pu, which was a duck egg omelette mixed with crab meat, and served with Krung Thep's remarkable sriracha sauce (a personal favorite!).
Next we had the Gluay Bing, which was a modern take on the Malaysian classic grilled Pisang Tanduk, served with ice cream, palm sugar, and turmeric syrup. Using turmeric in a non-savoury dessert dish was ambitious, but paired against the rich texture of the pisang tanduk – this dish worked really well.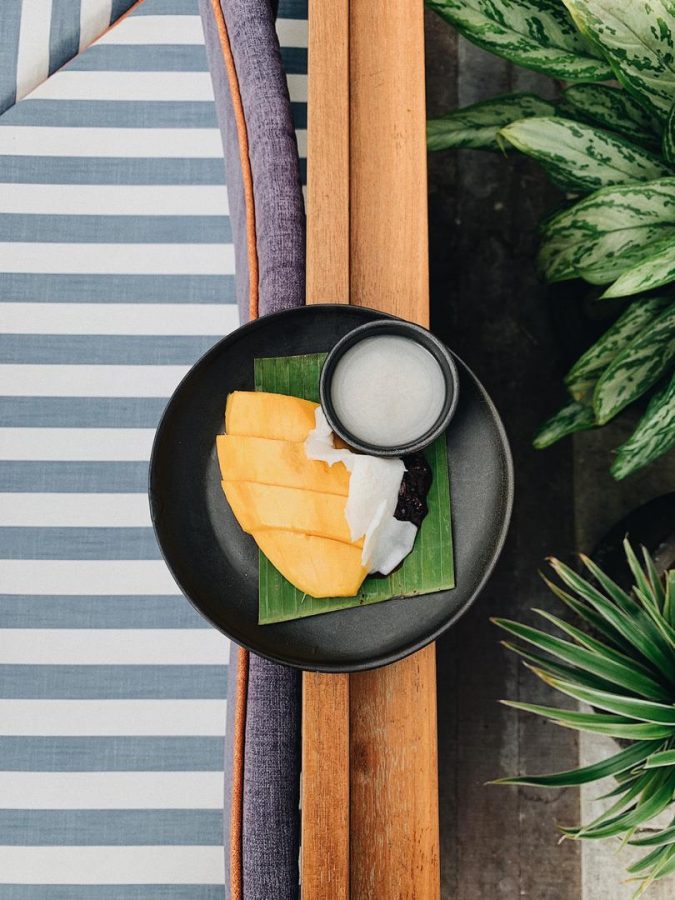 Finally, as the perfect end to the meal, we had the classic Khao Niaow Dam Ma Muang – fresh mango, black glutinous rice and coconut slices with coconut milk; a hearty and dependable option for diners that like to stick to tried and tested options. Overall, the Noodle Bar is a winner, consistent with the quality of the dinner options at Krung Thep.