Commence the Stress-Baking with These Recipes
While many expected the extension of the MCO this time around, some frustrations are still unavoidable. Apart from ongoing Work From Home (WFH) concerns, people can't help but seek out other avenues to give their mind a break and focus on.
Stress-baking has risen in popularity during such times, as nothing beats visual progress and a tasty self-made treat as a reward!
Here are some more recipes graciously provided by the MIB College (formerly known as the Malaysian Institute of Baking) to help you expand your home-baking repertoire!
Carrot Walnut Cake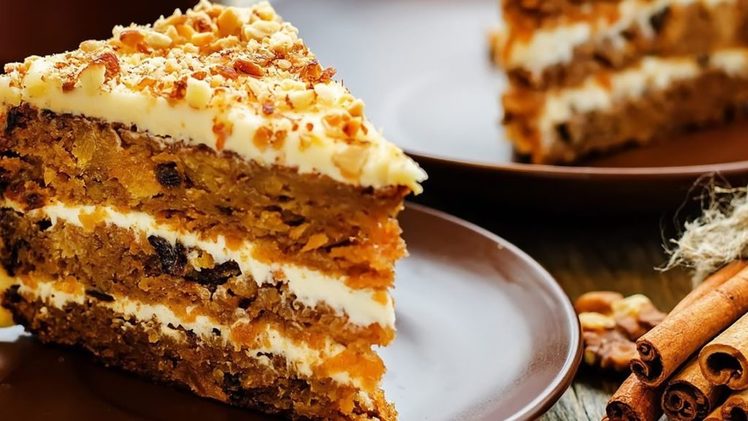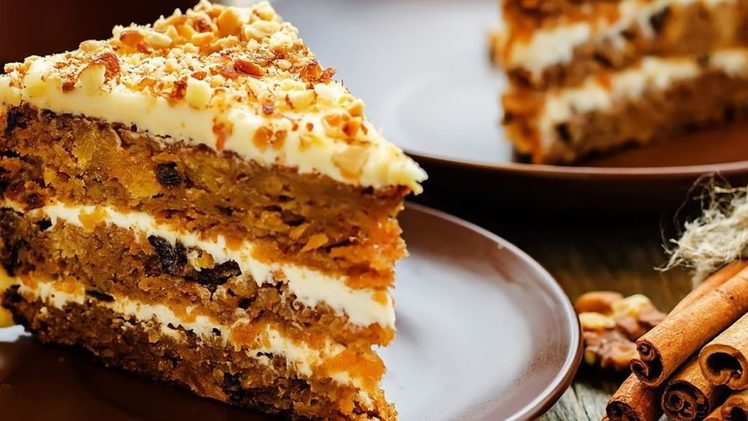 *Makes 2 cakes.
Ingredients
175g sugar
3g salt
140g eggs
140g all purpose flour
35g bread flour
5g cinnamon powder
3g baking powder
2g baking soda
2g vanilla extract
175g carrots, grated
52g walnuts, chopped
70g prunes
70g raisins
105g sunflower oil
Method
With a paddle, mix sugar, salt and eggs on medium speed for 5 minutes. The batter should turn white but still watery and not thick at this stage.
Premix dry ingredients – flour, baking powder, baking soda, cinnamon powder and vanilla extract. Then mix into batter on slow speed for 1 minute.
Add finely grated carrots, walnuts, prunes and raisins and mix on slow speed for 1 minute.
Blend in sunflower oil on slow speed for 30 seconds until evenly mixed.
Transfer into two, 6-inch tins and bake on a tray of water at 180°C, for 35 to 40 minutes.
Carrot & Honey Bread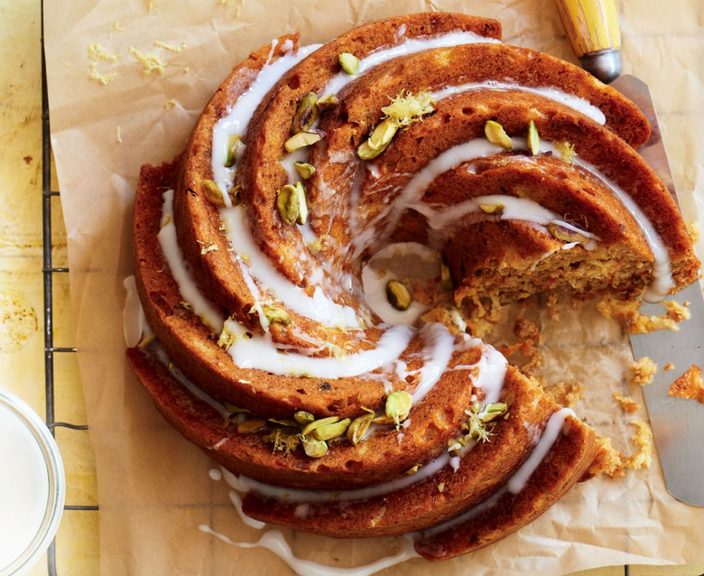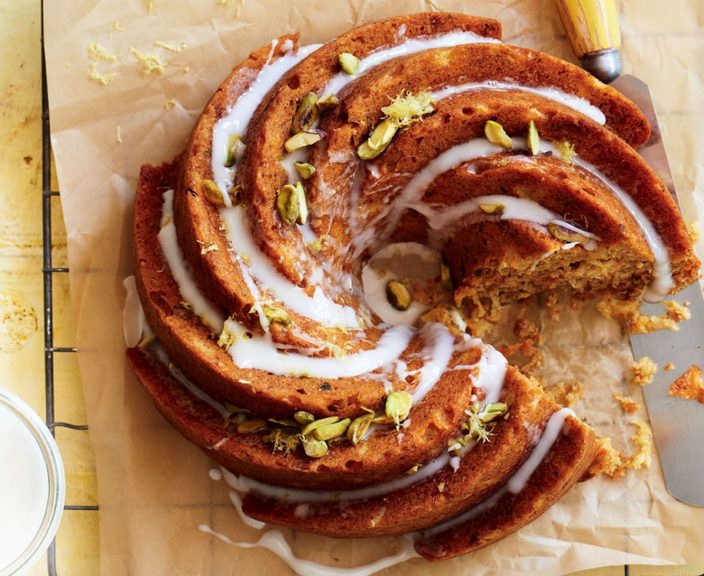 *Makes 4 loaves.
Ingredients
600g bread flour
270g cold carrot juice
120g honey
120g carrots, grated
60g eggs
18g milk powder
12g instant dry yeast
12g salt
48g butter
Method
Mix grated carrots and all ingredients except butter on slow speed for 1 minute.
Change to medium speed and mix for 10 minutes. Add butter and mix for 10 minutes until dough is fully developed.
Round up and ferment for 1 hour until dough doubles in size.
Scale 4 pieces at 300 g. Round up and rest for 10 minutes. Sheet dough out, fold into three, turn 90° and roll before placing into small tins.
Prove for 45 minutes until dough doubles in size and reaches the top of the tin.
Bake at 220 °C for about 25 minutes with a low top heat of 170°C.
English Scones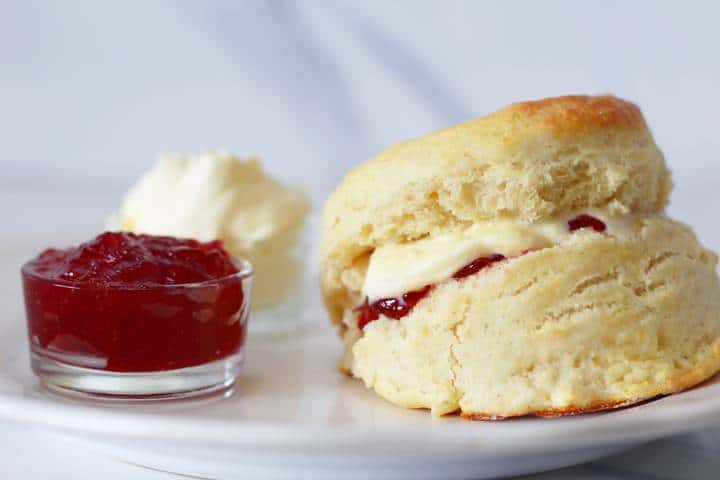 Ingredients
350g all purpose flour
21g baking powder
140g butter, unsalted
147g cold milk
70g sugar
60g eggs
5g salt
70g raisins
Method
Sieve flour and baking powder twice.
Add butter and rub-in with a paddle on slow speed for 1 – 2 minutes until the butter resembles small peas.
Dissolve salt and sugar in milk and eggs. Add over 30 seconds on slow speed and scrape down.
Add raisins and mix for a further 30 seconds on slow speed.
Scrape out on a floured bench, flatten slightly and carefully fold in two once.
Rest dough for 10 minutes and roll out to 2 cm thick using 2 cm guide sticks.
Cut out individual scones using a floured 4 cm square cutter or a sharp knife, place on a tray and rest it for 15 minutes. Brush whole egg on the surface.
Bake at 220 °C – 230 °C top heat and 170 °C bottom heat for 15 – 18 minutes. If bottom of scones bake too fast, add an additional tray at the bottom to prevent over baking.